Administrator
Staff member
Jan 16, 2003
12,343
2,729
113
67
Chumphon Marine Festival 2017
17 March 2017 – 21 March 2017 all-day
Location: Paknam sub-district, Mueang district, Chumphon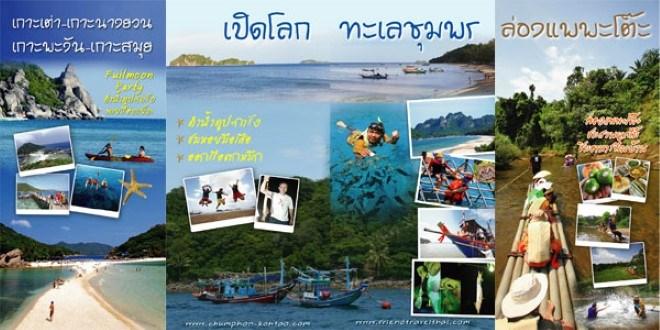 The 27th Chumphon Marine Festival 2017 is scheduled to take place from 17-21 March with several eco-friendly and tourism activities to fascinate both local and foreign tourists in the lovely coastal areas of Paknam Chumphon.
Among the highlights of the event are environmentally-friendly activities such as beach cleaning, the release of rare marine animals into the sea, diving trips to collect garbage under the sea, photo exhibitions, and exhibitions showcasing Chumphon's marine tourism sites.
Various games and entertainment will also be arranged for visitors such as beach football competitions, a fishing competition, mountain biking races, marathon running races and sand sculptures displays.
Food lovers will also be delighted to know that the Chumphon Seafood Festival will be part of the celebrations and there will be marine tourism packages, scuba diving and snorkeling activities, folk cultural performances, and special discounts on accommodation in Chumphon and many more things to enjoy.
More info: TAT Chumphon Office
+ 66 (0) 7750 1831