Administrator
Staff member
Jan 16, 2003
12,259
2,548
113
67
A sublime attempt to inaugurate regular up country GT Rider dinners..
As originated here
monthly-gt-rider-dinners-t8634.html
But did it work.......... :?:
The Way for me: Chiang Mai - Hot - Mae Chaem & return.
Dates: Saturday 23rd - Sunday 24th October 2010.
And part of my plan was to pick up on some temple festivities for Ok Phansa; Mae Chaem was my original temple goal, but I received a tip-off to try Wat Phra That Sri Chomthong.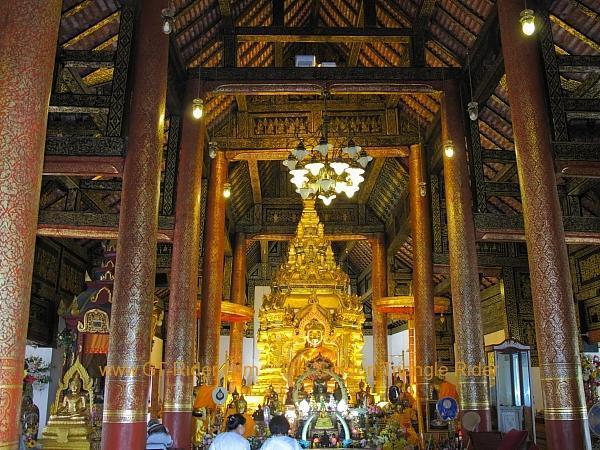 Lucky I was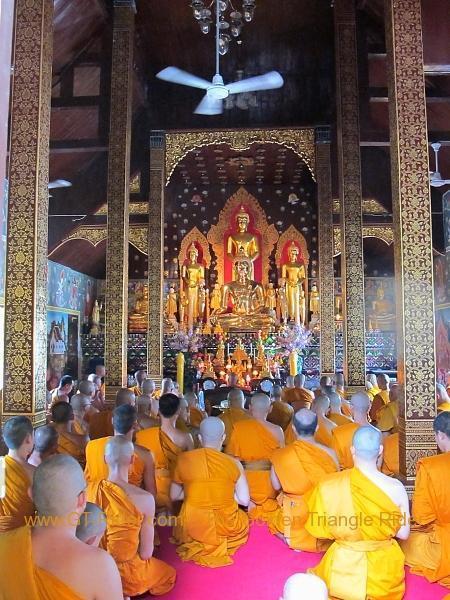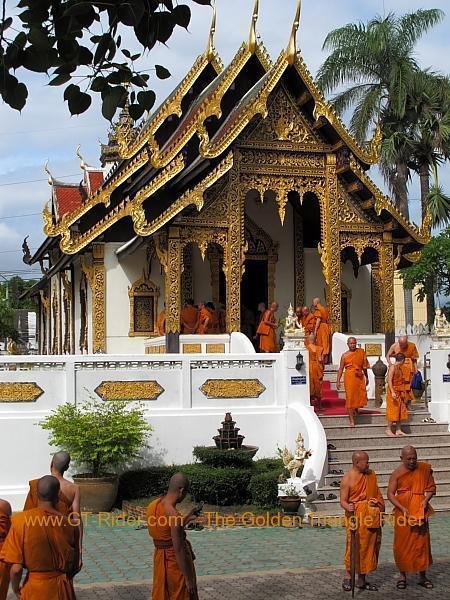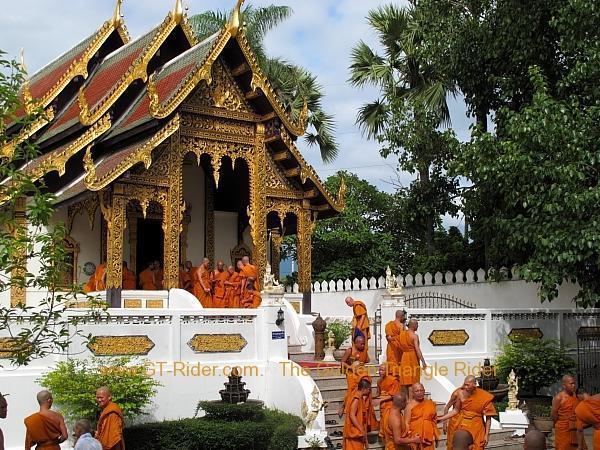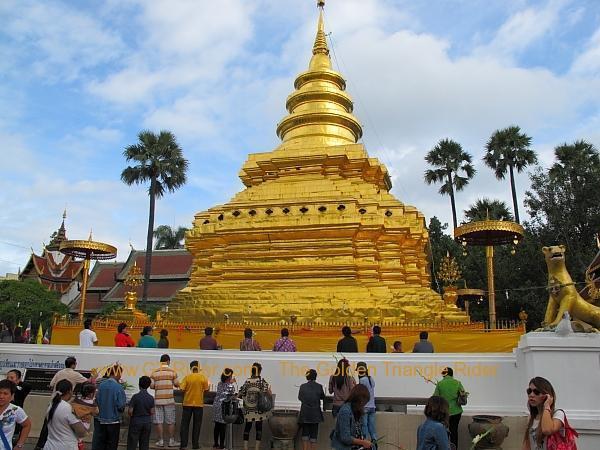 Next stop "Into A Garden Temple" west of Chomthong. It's been a while since I've been in here & I thought it might be worth an update.
Guarded by tigers...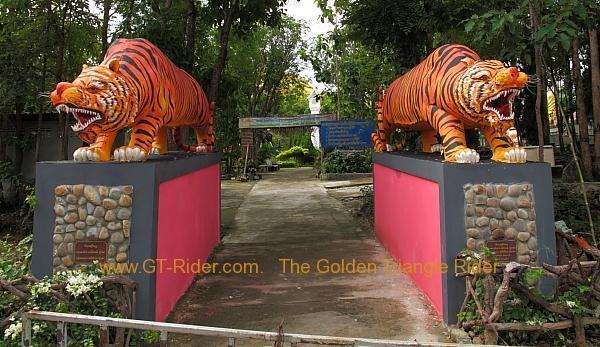 This way please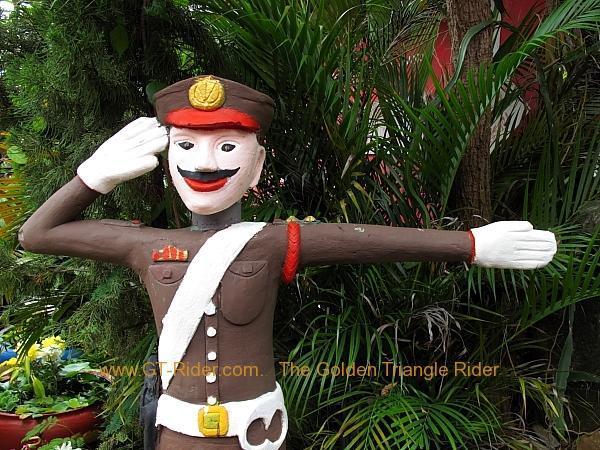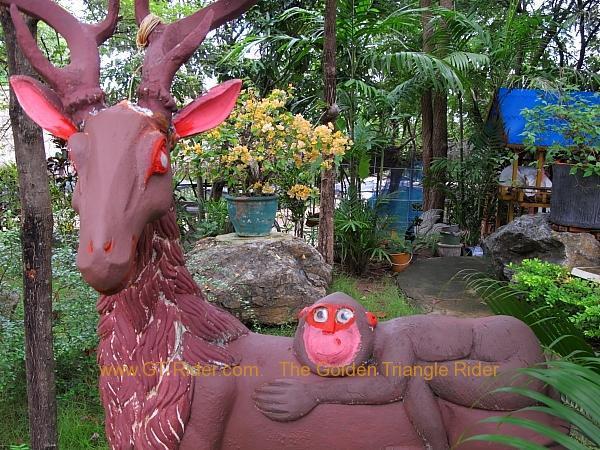 Situated on a hill
Up the steps you go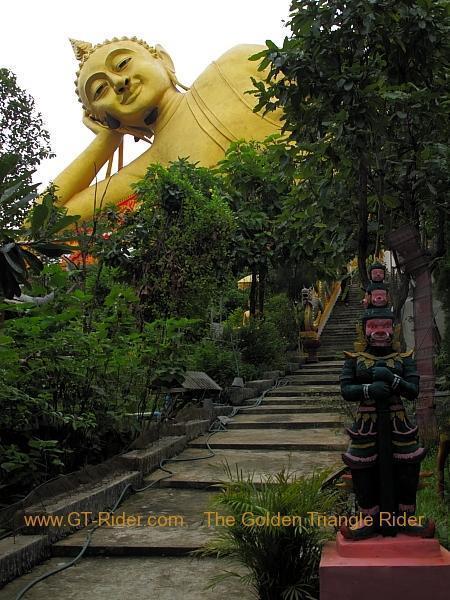 for a fabulous view towards Chomthong & the Ping River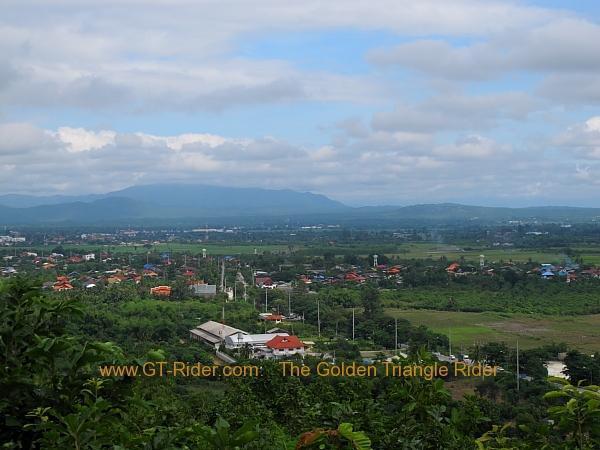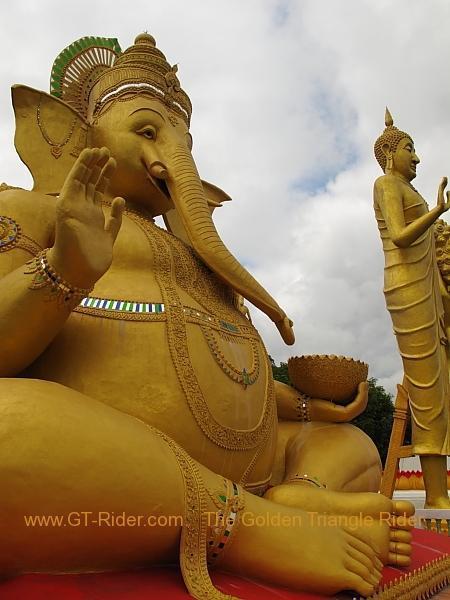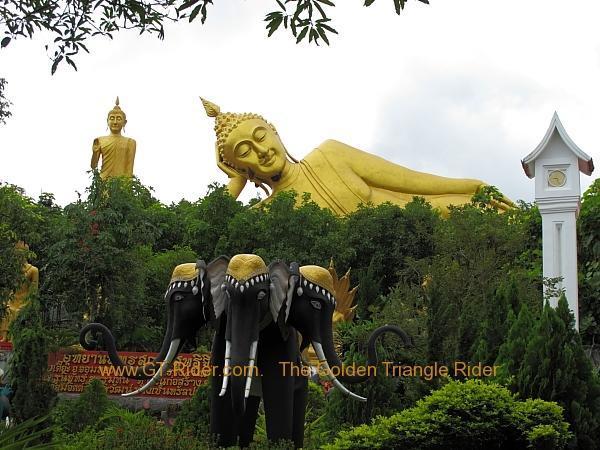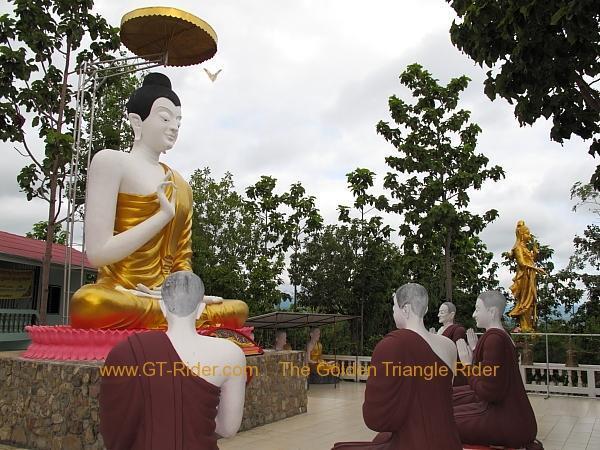 Temple murals of village life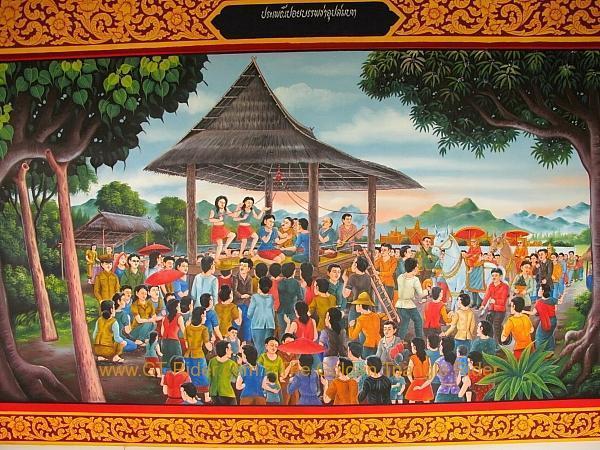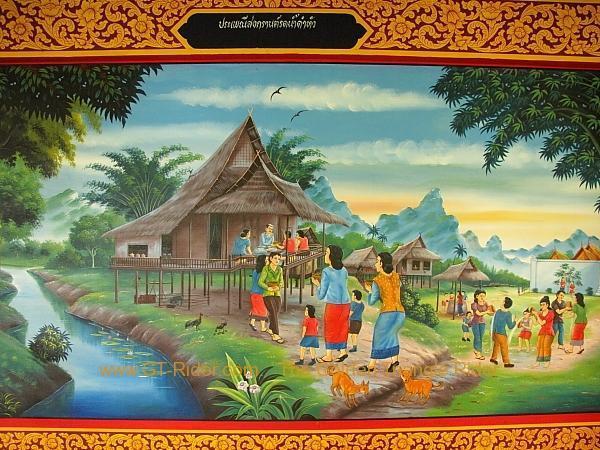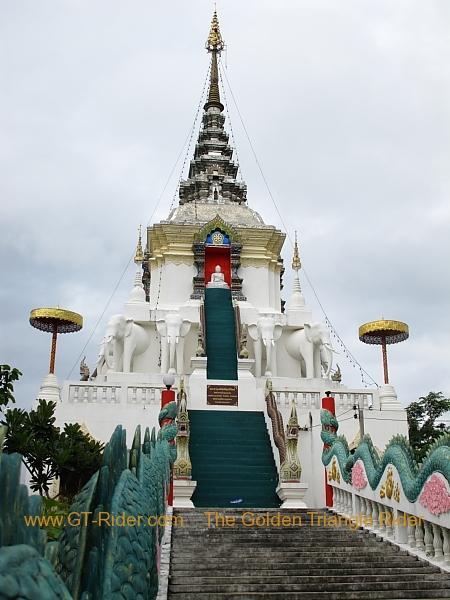 "Wat Into A Garden" is on in Grid 8F on the GT Rider Mae Hong Son Loop map.
Check it out sometime if you're cruising by & got time.
It had been a very wet few days earlier & the Mae Chaem river had been flooding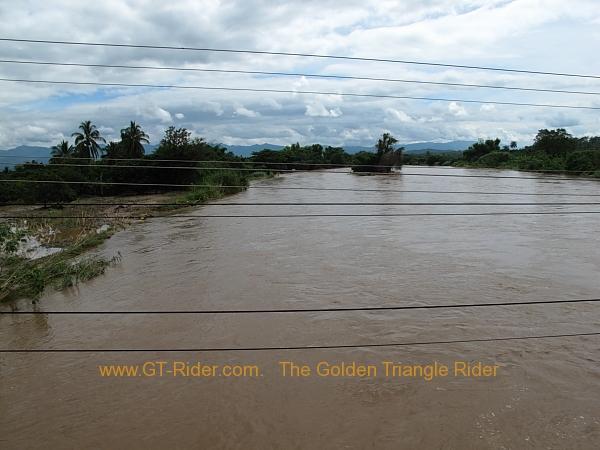 crossing the Mae Chaem river bridge at Hot. You can see the water's been up & flooding.
Hot city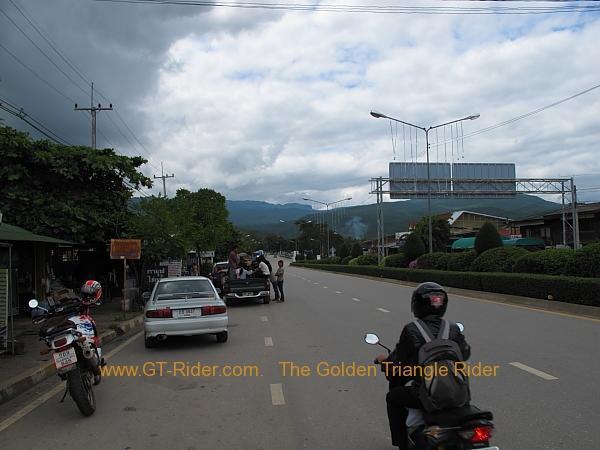 only ever a whistle stop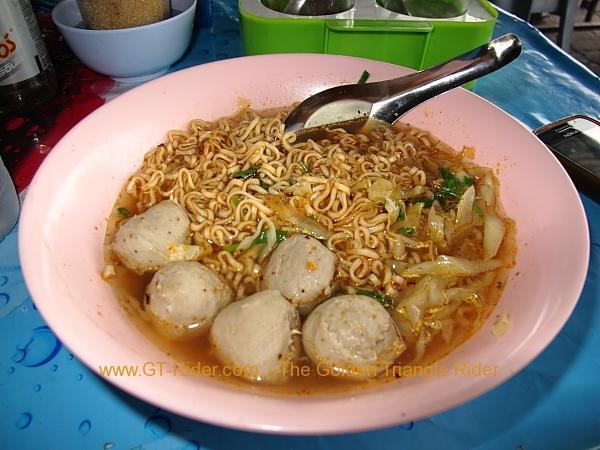 for a bowl of noodles?
Of note too in Hot, is that the old petrol station west of town is now a brand spanking new PTT with a 7-11.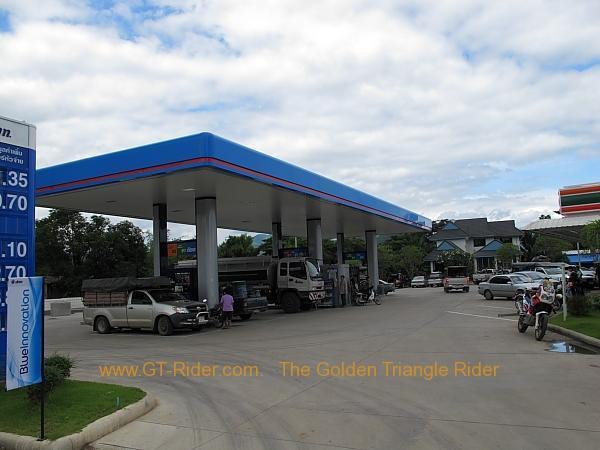 7-11s are important for Captain Slash's survival, plus cooling off in the aircon when the weather's hot & you need a cold drink or two to cool down. :thumbup:
R108 in the twisties west of Hot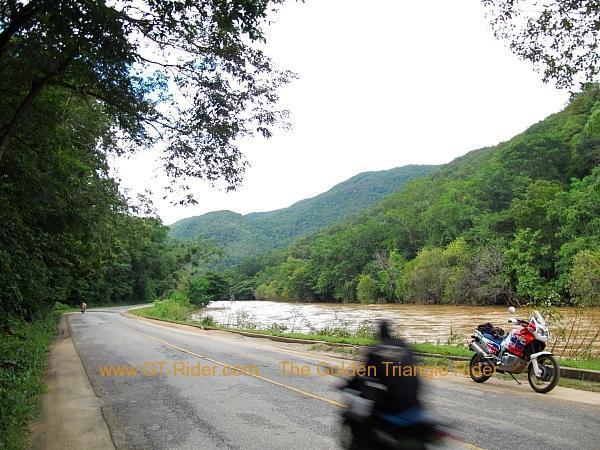 and the river has been up over the road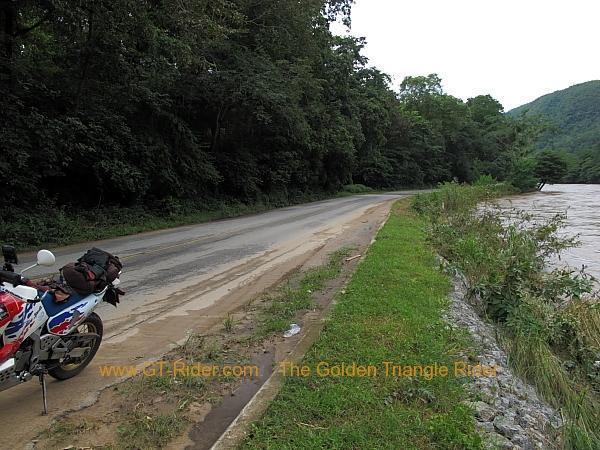 Onto R1088 the Ob Luang - Mae Chaem road & its been flooded in here too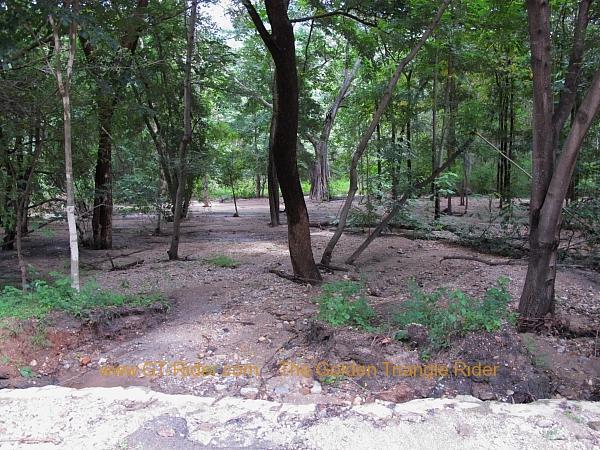 making a mess of the road in places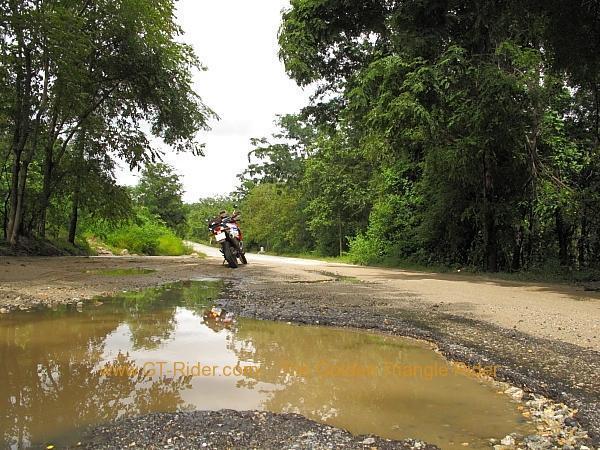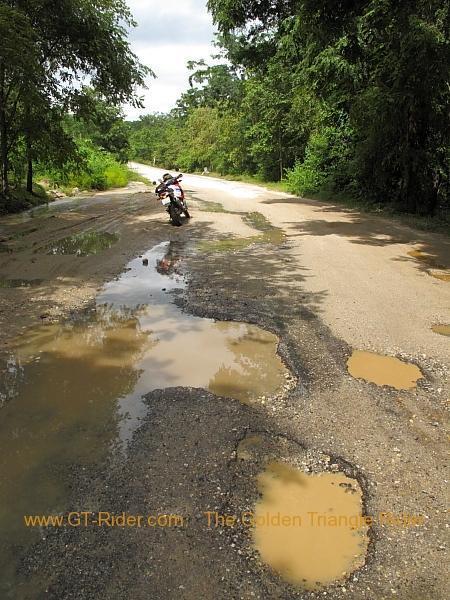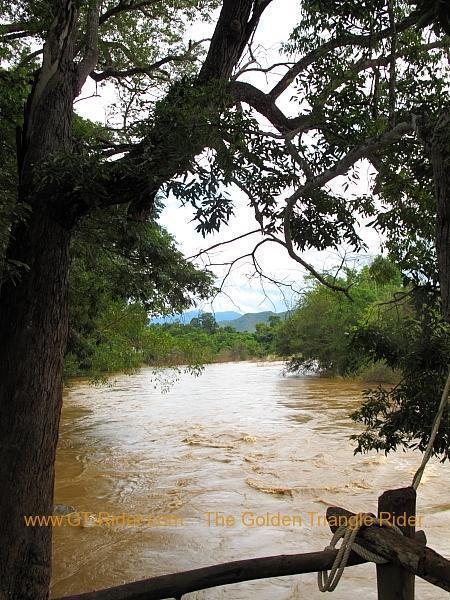 and the river's still up.
Watching the river flow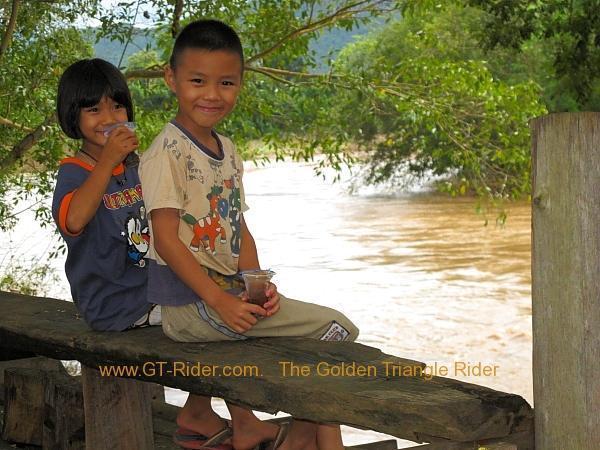 and this little guy has the coolest smile of the year! Is that a George Clooney?
On on, & up onto the "vege plateau"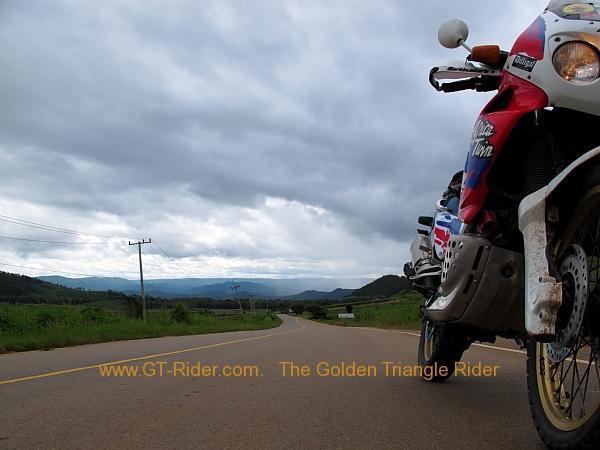 A break at "Cabbage Central."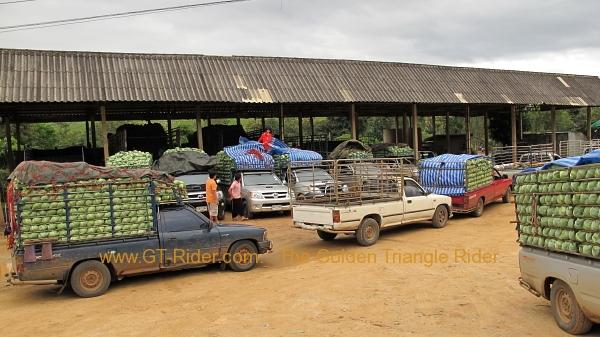 Down the hill again to start the descent to Mae Chaem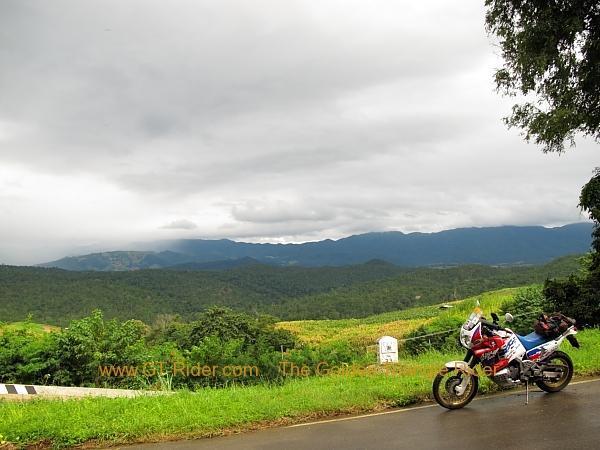 & it's wet & greasy
How the cabbage drivers do it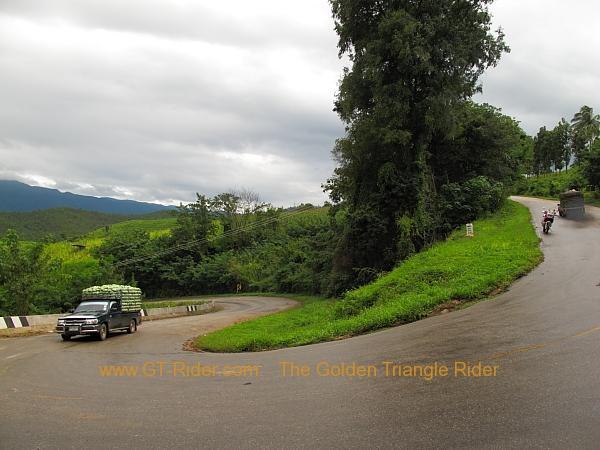 swing out wide & nail it to "smoke 'em."
Wet 'n green & greasy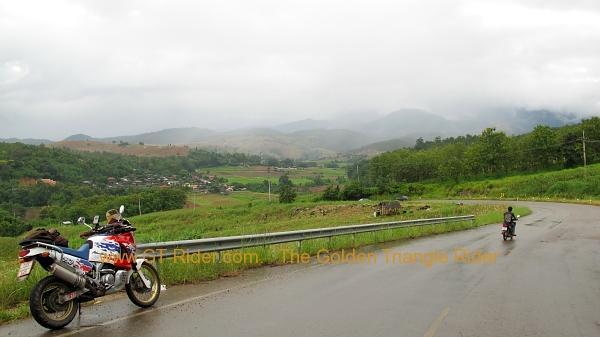 Mae Chaem city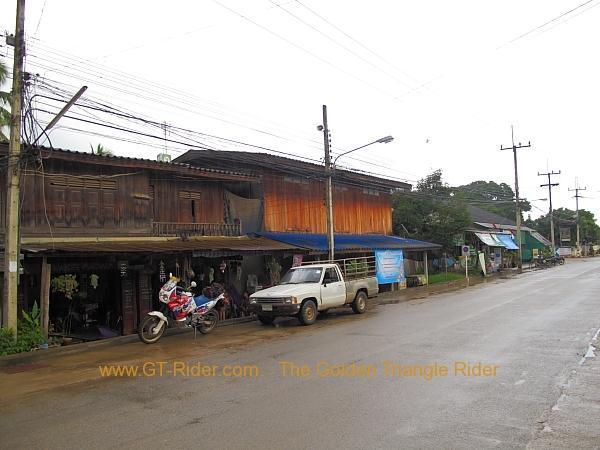 rain hail or shine. I was there....
but was there anyone else? :?