WHERE: Thoed Thai
WHEN: 6-8 April, 2011
Poi Sang Long is a rite of passage ceremony for the Shan people living in Burma & northern Thailand. Boys aged between 7 & 14 are ordained in a unique & elaborate ceremony that extends over 3 days. It is held that the boys & their parents gain great merit from their sons taking such vows.
DAY 1
On the first day the boys, accompanied by enthusiatic music from drums & cymbals, are taken to the temple to have their heads & eyebrows shaved & to be ritually cleansed & anointed.
The boys are seated on chairs surrounding the pagoda:
A tuft of hair is then cut from their heads by a senior monk or village headsman: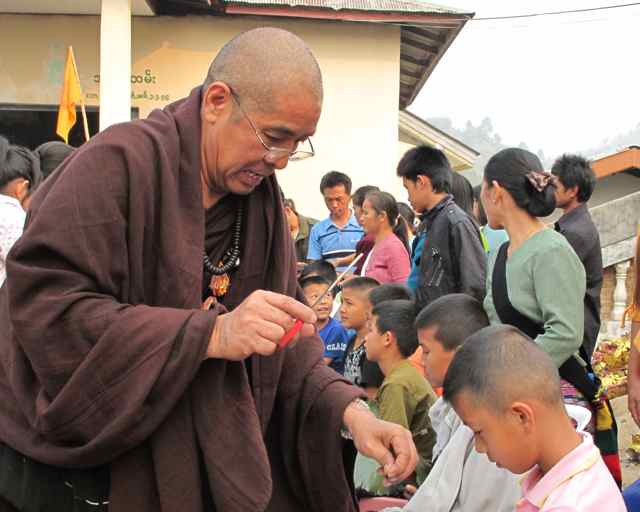 The boys come in all shapes & sizes - from props to halfbacks: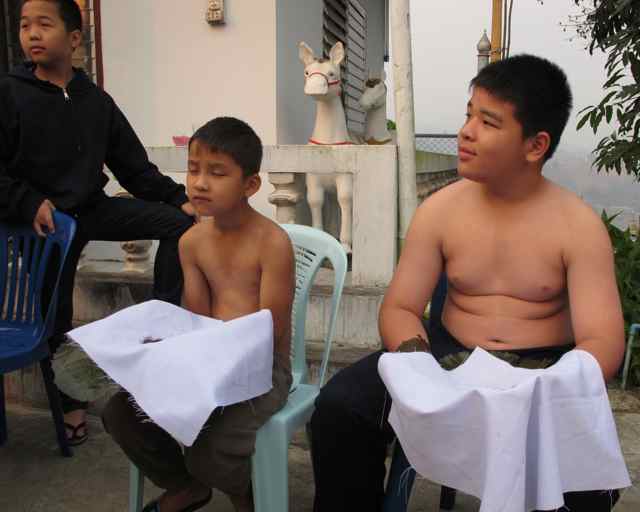 Heads are shaved usually by the boys father: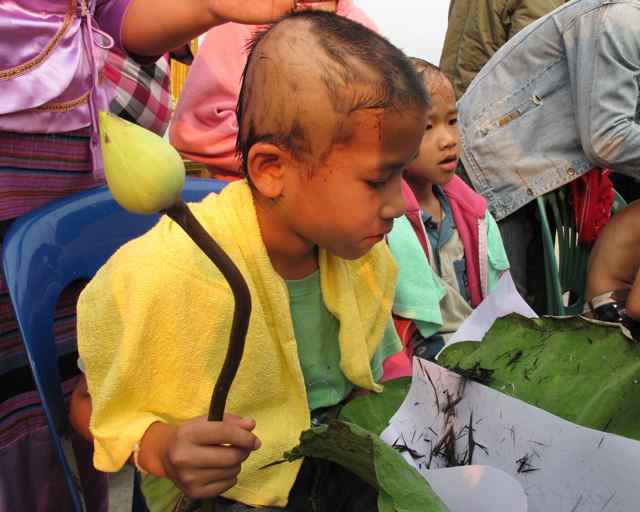 Then eyebrows:
Before any remaining lose hair is removed: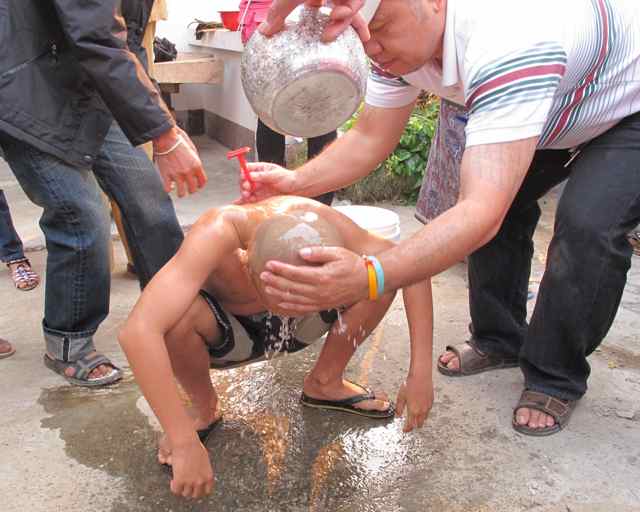 And ALL the time the music plays!
The boys move to the temple where their mothers wait, ready to transform them into veritable princes in the image of Buddha who was himself a prince before entering religious life. Their faces are powdered, rouge & lipstick applied & ornate designs painted on their faces. They are then dressed in the most ornate of costumes & adorned with jewelry of every possible colour & lais of flowers: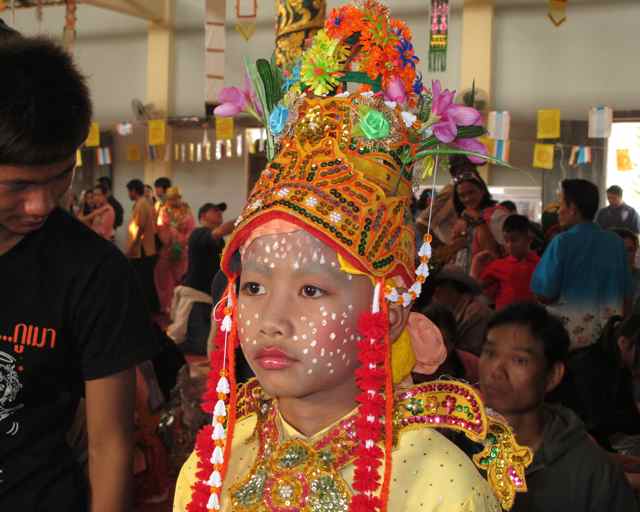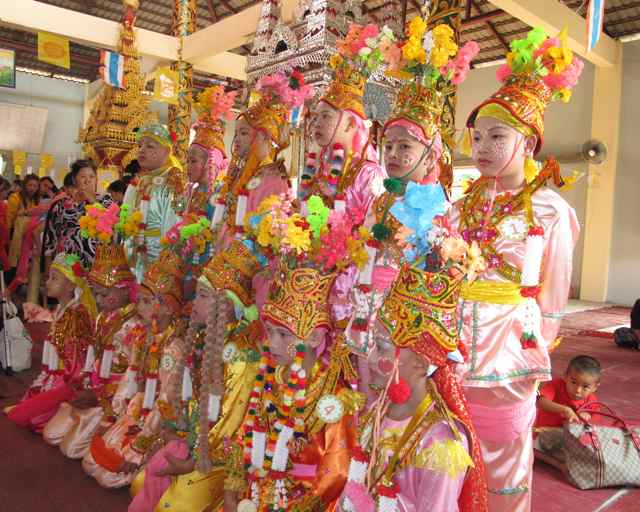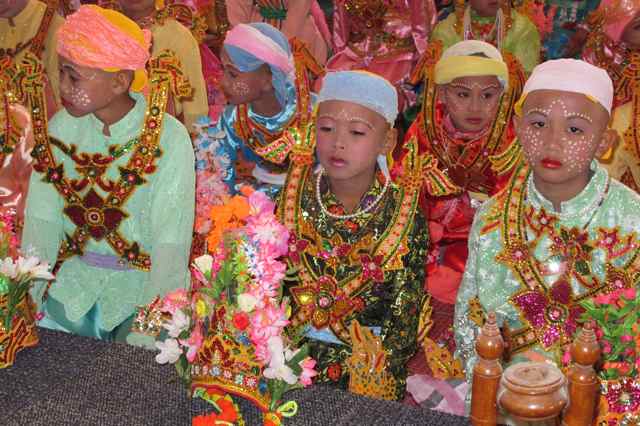 (To be continued.............................)