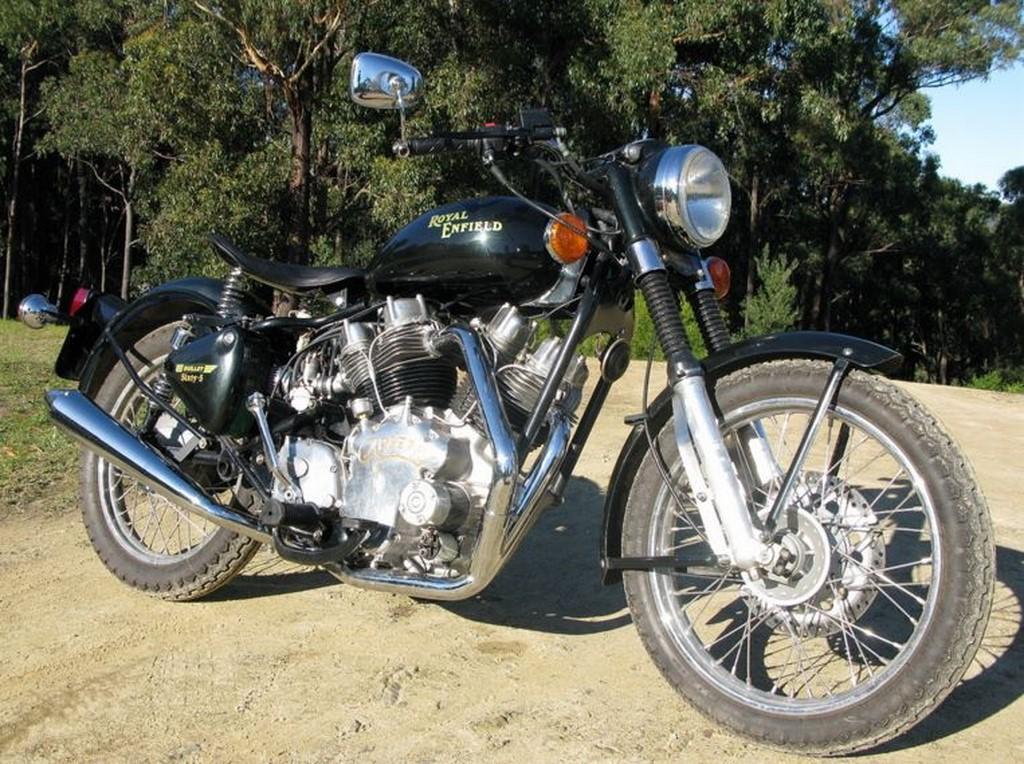 The ex-Australian custom bike company
Carberry
was founded in Adelaide by Paul Carberry.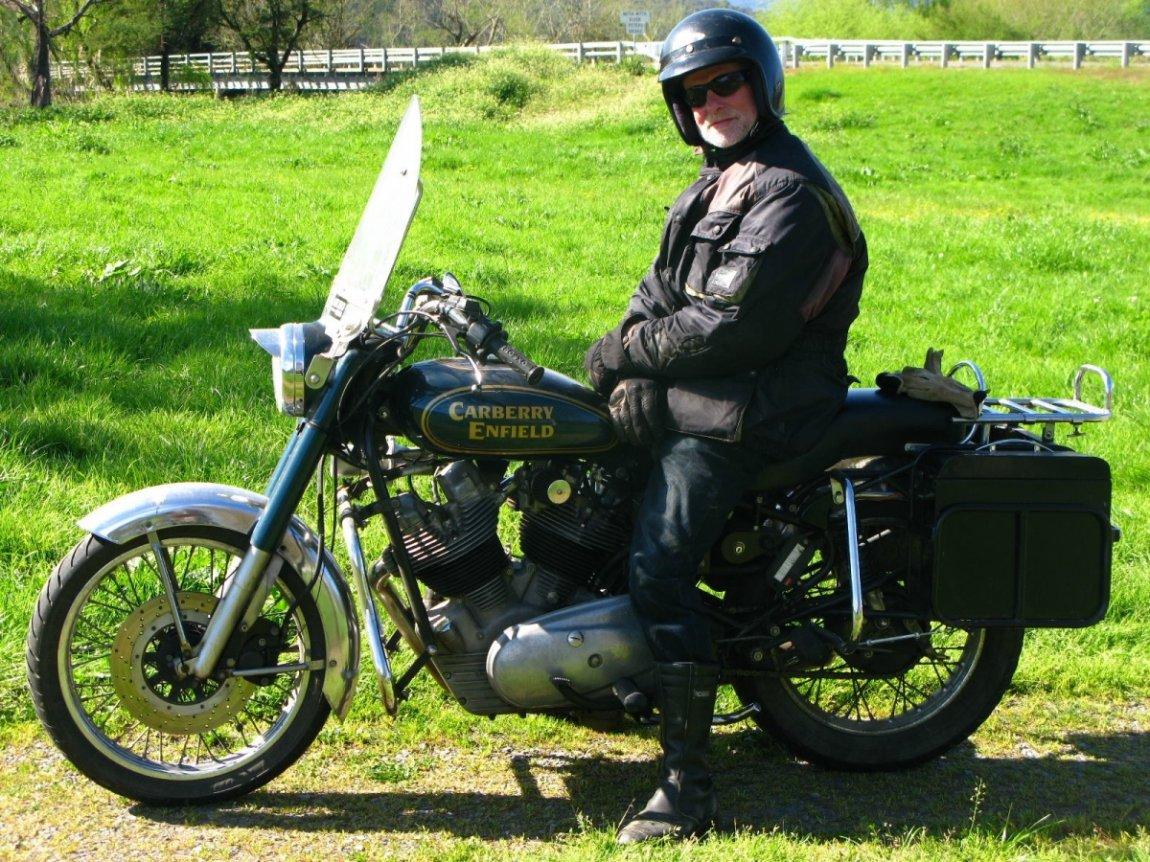 The
Carberry Enfield Double Barrel engine
is the product of his desire to combine to two single-cylinder engines to make one powerful 1000cc unit. Royal Enfield engines were chosen for this project.
Carberry has been developing the Royal Enfield 1000cc V-Twin engine for a while now. The 1000cc engine is created by connecting two 500cc Royal Enfield engines to a heavy crankshaft via a set of custom-built parts.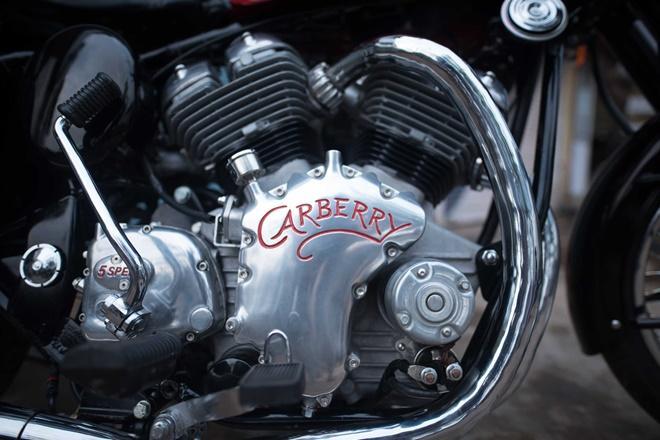 Features of The Carberry Enfield Double Barrel 1000cc Engine
The new 55-degree V-Twin motor makes a decent 52BHP and 82nm of torque on it's dual carburetor setup. The engine is matched up with a 5-speed transmission and a heavy-duty seven-plate clutch. In the works is a fuel injected version of the 1000cc Carberry Enfield engine.
In 2016 Paul's Indian partner, Jaspreet Singh Bhatia, persuaded him to shift base from Australia to Bhillai, Chhatisgarh in India due to the ready availability of Royal Enfield parts. The plan was to shift from only building engines to producing full motorcycles…
Carberry Enfield goes to Market
This unique V-Twin engine has become a full motorcycle and has just gone on sale in India.
The
Carberry Enfield Double Barrel 1000cc
is based on an all-new double cradle frame, but uses an array of subcomponents from the 500cc Royal Enfield motorcycles. The 1000cc bike is easily mistaken for a genuine Royal Enfield by its appearance but there are also many subtle changes Carberry has implemented. The Carberry Enfield 1000cc motorcycles have heavier wheel spokes, front and rear disc brakes and ABS will be standard feature.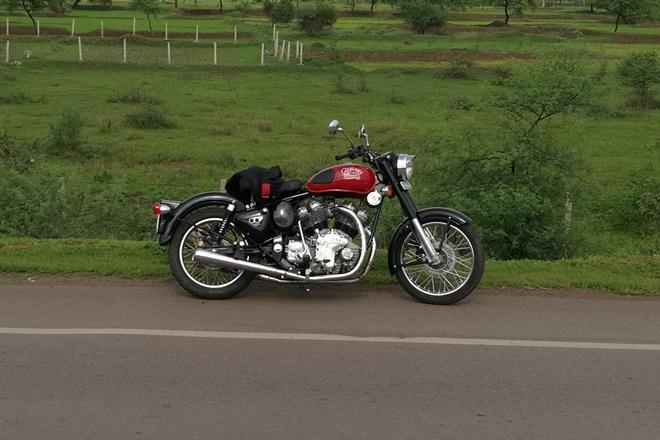 Price And Availability
The
Carberry Enfield Double Barrel 1000cc
, manufactured in India by Aussie Paul Carberry and partner Jaspreet Singh Bhatia has been launched and they are taking orders in India... The first deliveries are expected over the next few weeks.
The Carberry Enfield Double Barrel 1000cc motorcycle is priced at approx 735,000 rupees / 375,000 THB
The engine can be purchased for approx 495,000 rupees / 252,000 THB
Carberry Website:
Carberry Motorcycles
Last edited: