The idea of taking bikes from Thailand to Myanmar has been the dream of many, not least Armin Schoch and Luc de Waegh. These two guys have lived extensively in both Thailand and Myanmar, are both well traveled, are motorcyclists and have excellent contacts in both countries and so I guess its not surprising that about ten years ago they discussed the plan; a dream at that stage if you will, to get their bikes over the boarder and go for a ride.
In April 2012 Armin approached his contacts in the Myanmar government as the timing now seemed appropriate to put some feelers out once more, for the possibilities of such an idea.
The response was I guess positive and so with his contacts and business partners in Myanmar, Armin persisted.
In November of last year Armin sent a mail to some like minded mates to see who was up for it.
So Luc, Ian Bungy, Dave Early, Horst Engelking, Stu Lloyd were up for it. I declined as I was still repairing my collarbone from Laos.
However lady luck was on my side. The Burmese authorities asked Armin to delay running this tour from December to January giving me another month of bone healing.
The idea was simple; to have a ride through everyday Burmese life. No rushing to the popular destinations, just ride in a select area where tourists, for the most part are few, and see what happens.
Dave has already posted on the process side of things, which I can only say required a ton of photo copies of just about every official document that I have ever possessed but Armin was the conduit to get all that stuff into Naypyidaw for approvals, permits, licenses and the like.
Dave's posting on that is on;
https://www.gt-rider.com/thailand-motorcycle-forum/showthread.php/37807-GT-Rider-guys-in-Myanmar?p=286957#post286957
And so on Sunday the 13th Jan a group of us met at Mae Hia, Chiang Mai and headed off to Mae Sot, overnighting at Mae Sariang.
The bikes were; Armin BMW Dakar 650, Horst BMW 1200GS, Luc BMW 1200GS, Dave Suzuki DRZ 650 and Ian, Stu and myself on a Honda CFR 250L.
The meet and the start of an adventure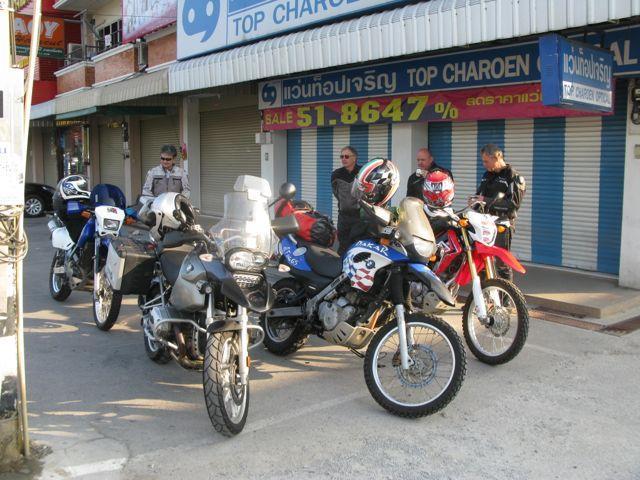 Our route was to go through Mae Chaem and up to Khun Yuam to meet Horst and because its a lovely ride to go that way.
We stopped and had a look around at the new Japanese museum in Khun Yuam, recommended for those interested in that era.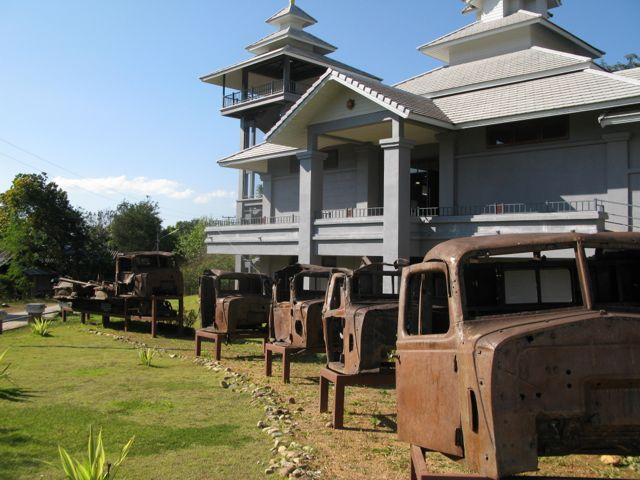 After a hilarious dinner (the first of many) and the night in Mae Sariang we rolled down to Mae Sot the next day.
The road down is as always a joy to ride, even on a 250 CRF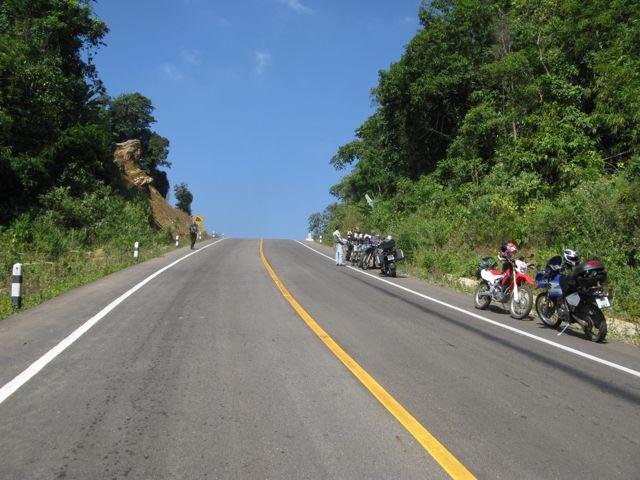 Ian elected to ride straight to Mae Sot and so met up with the rest of us there
The next day was to be the day of truth. Would all the photocopies, permits, visas, licenses chops and stamps do the business?
So off we headed to the Thai immigration and customs. Actually the process on the Thai side was extremely quick and easy, I am sure aided by the fact that Armin found a Thai immigration officer who was exceptionally helpful. All done and so off for a ride over the bridge where in the middle, one changes sides. Myanmar is a left hand drive country.
At the other side Stephen out guide took all passports and was back in no time. All done! We were in.
First stop was a tea shop to hook up with the local crew and get out clobber into the support vehicle.
Armin and Luc on my right. Do they look happy or what?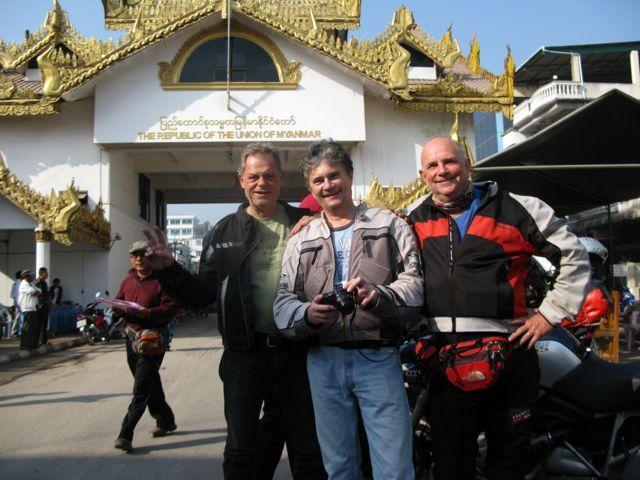 A view from the tea shop of the rather chaotic traffic on the Myanmar side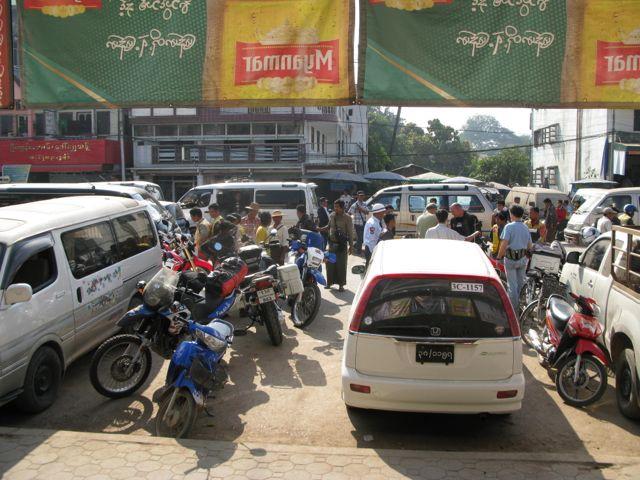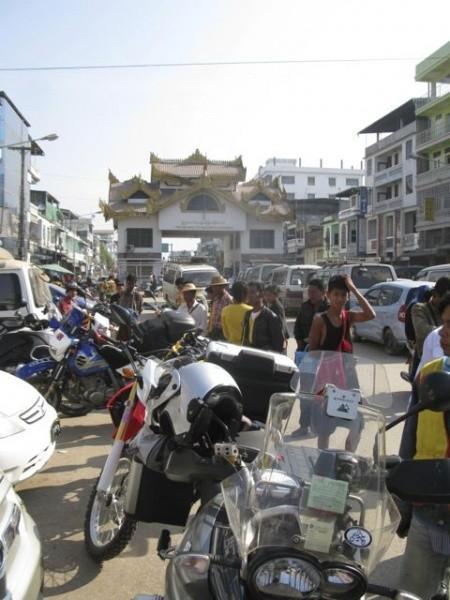 So we get a briefing of whats to come for the day. Myawaddy to Mawlamyine - down the road for ten k's or so and up and over the mountain. The traffic on this road alternates in direction day to day as there is not enough room for two way traffic. Cool, this should be a nice scenic ride!
This is as good as it gets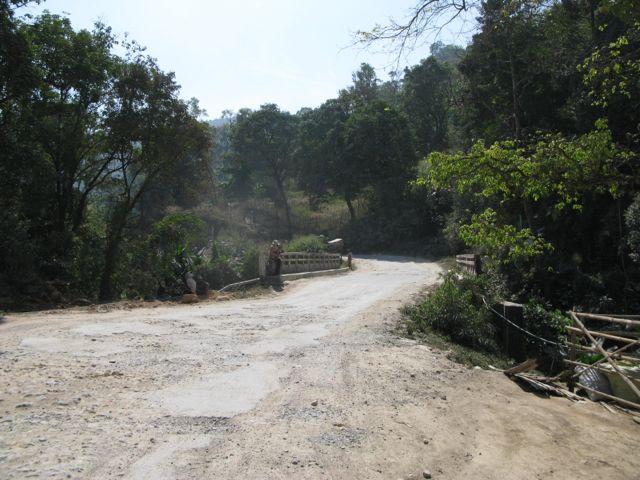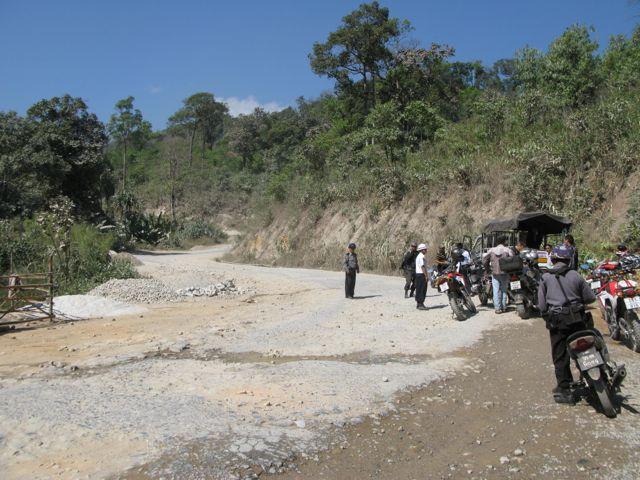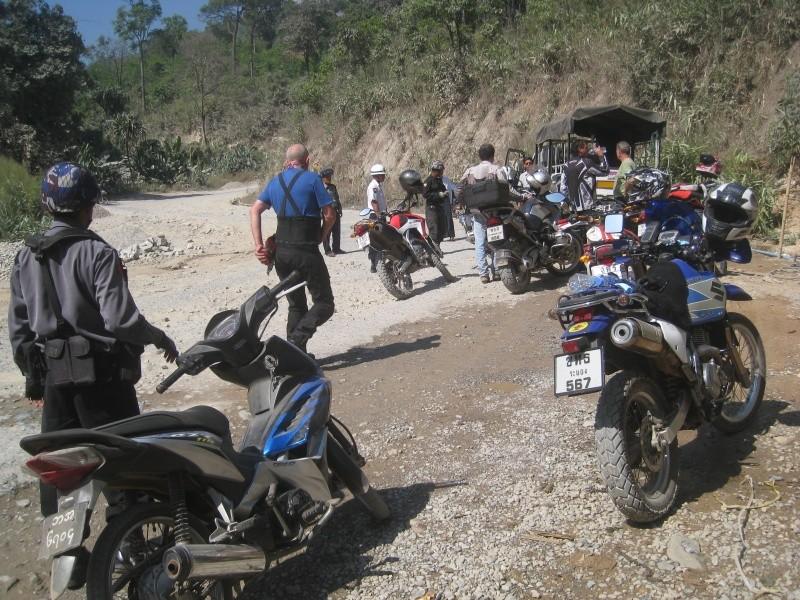 but for the most part it was more like this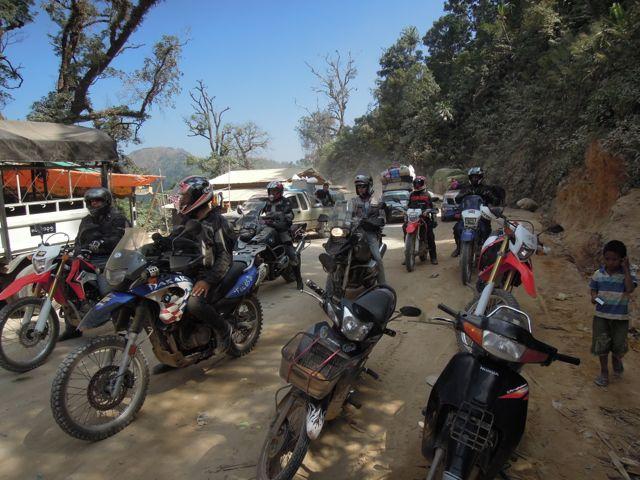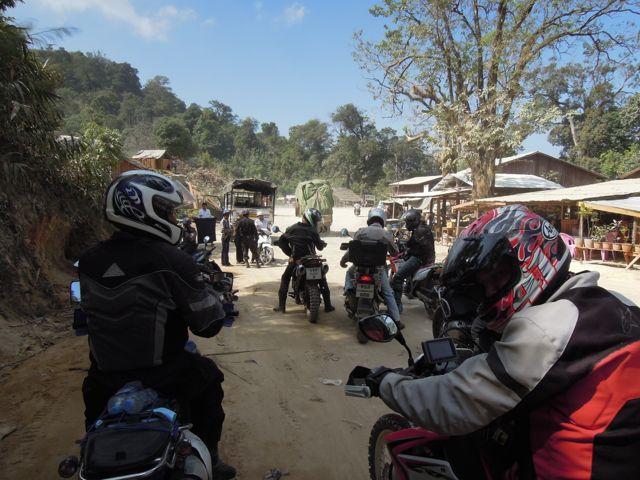 I don't think we will have many shots of the mountain. Its hard to find a spot to stop with all the trucks and buses. There is also so much dust that you really cant see too much more than a few feet ahead. Needless to say its chaos. About 50 kms I believe up one side and down the other. That took about three hours!
Now, at this point, bear in mind that this is the road that all imports from Thailand travel. Millions of bottles of beer, drinks and whatever each day. No wonder this road is smashed to death.
Also along the way to directorate the road side, one comes across smashed up buses and trucks abandoned as they no longer have any use. Sobering indeed.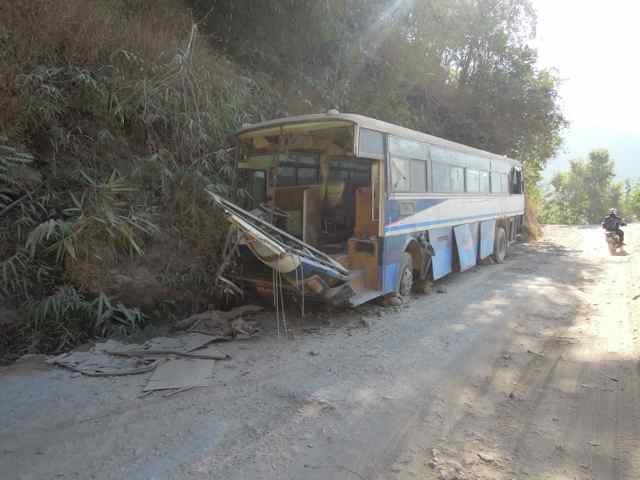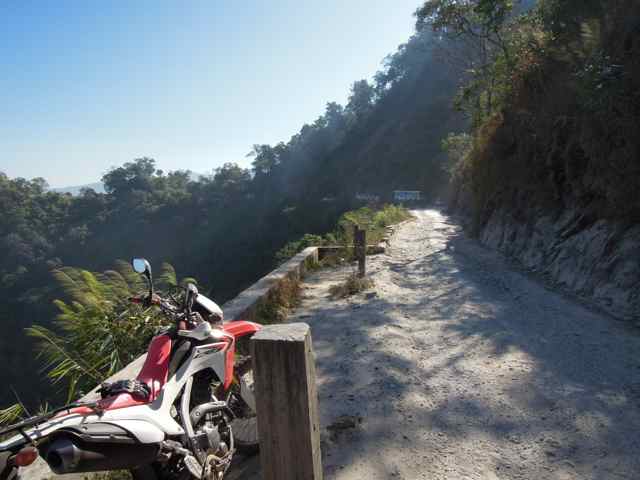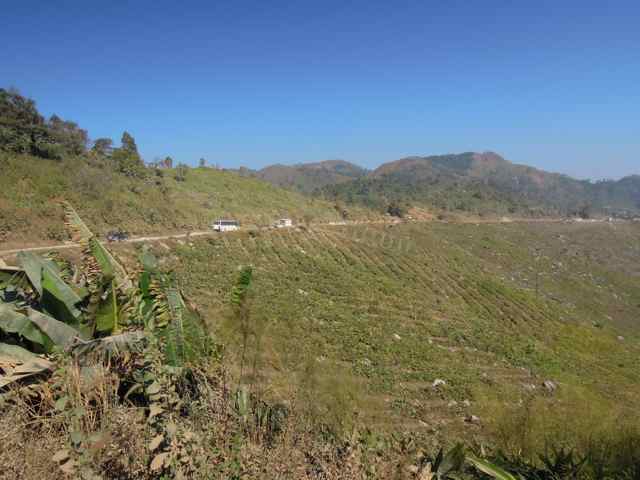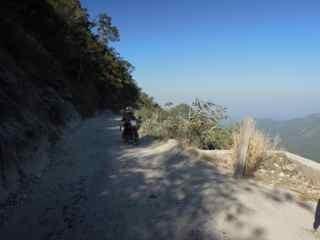 After the mountain its pretty much flat but not without some entertaining sights along the way.
Road works....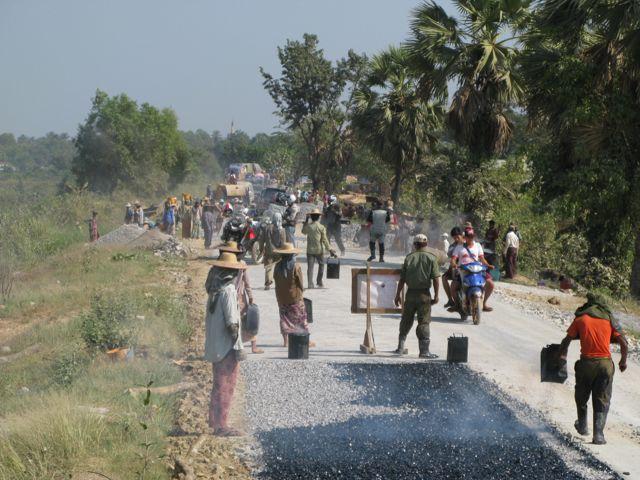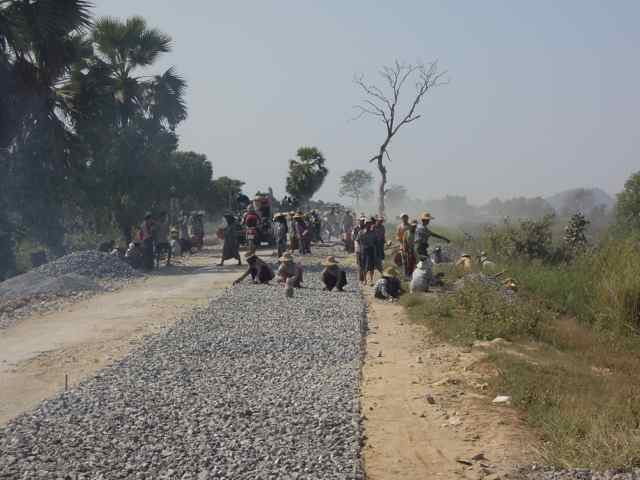 the tar men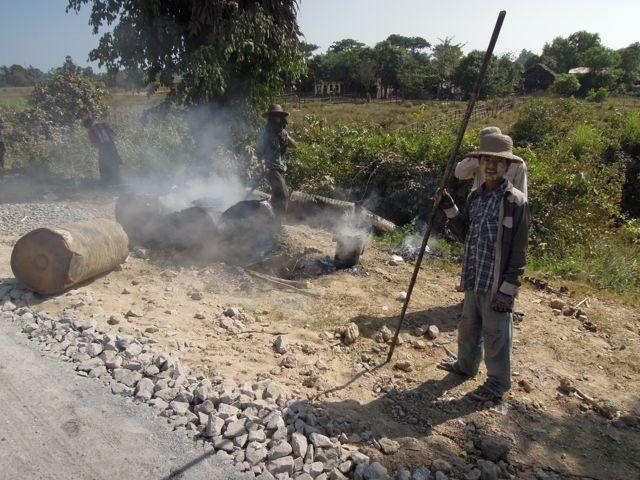 and finally the road becomes clearer and smoother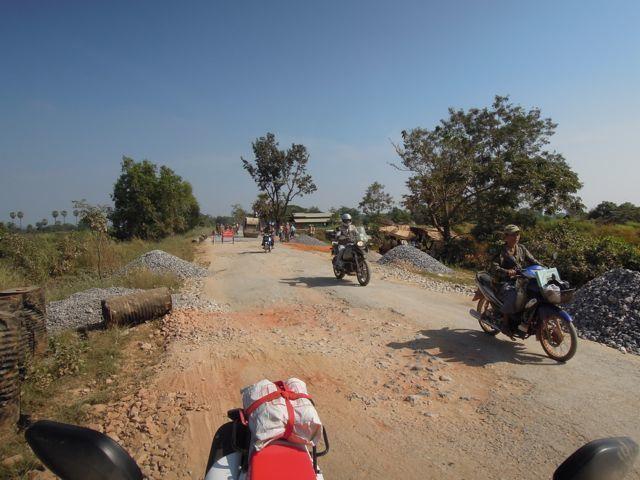 bridge over the Gyaing river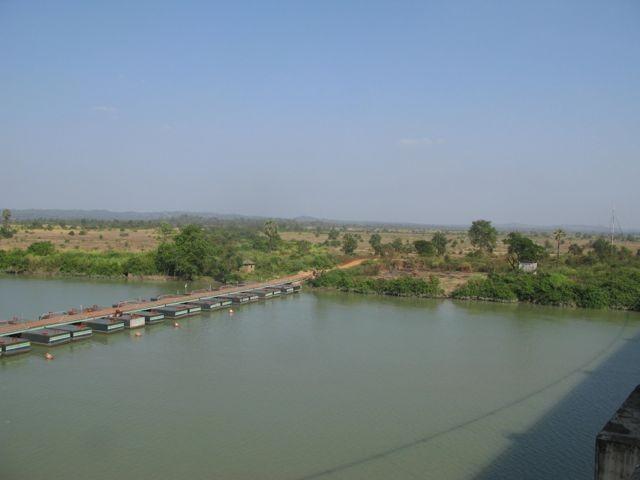 our bridge over the same
looks like a Le Mans start
various drinks stops on the way provided photo opportunities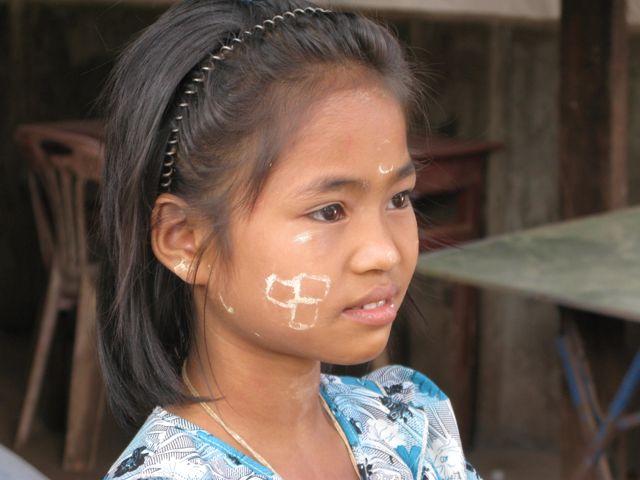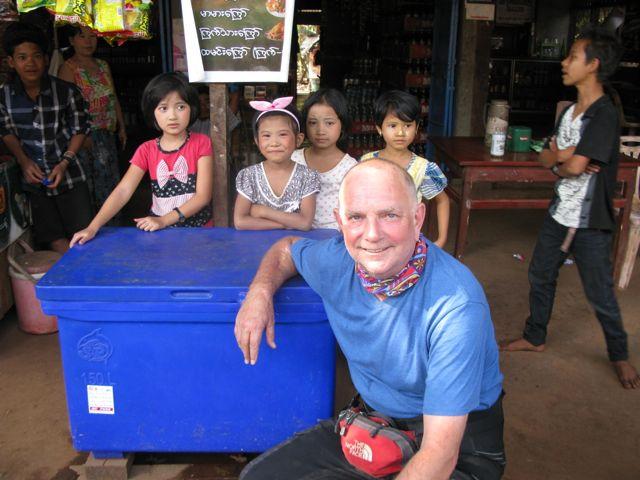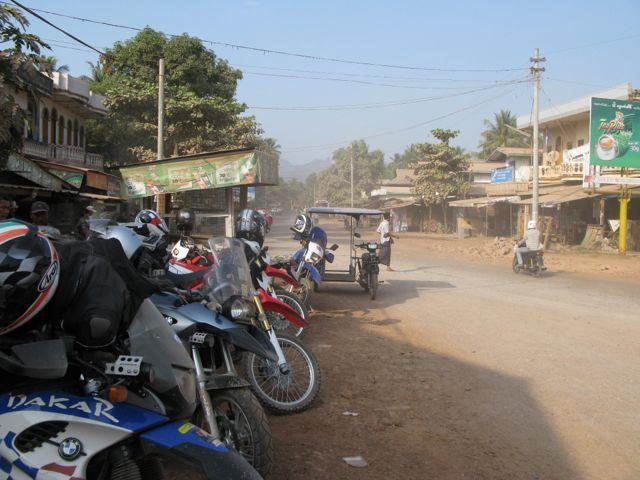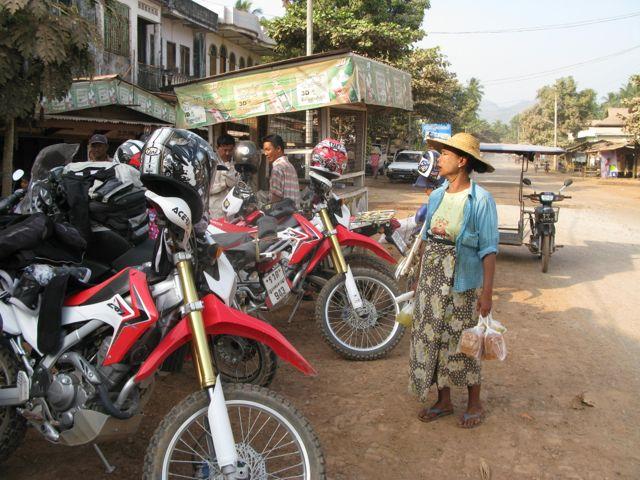 Eventually we arrive in Mawlamyine at the Strand Hotel. What a top spot on the river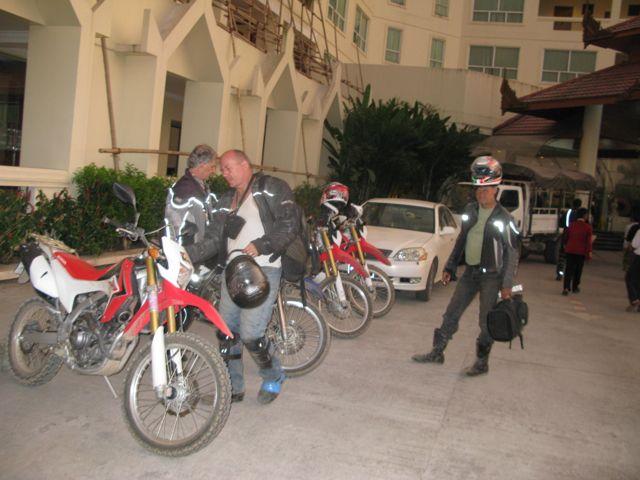 and very quickly the beer garden to wash the dust down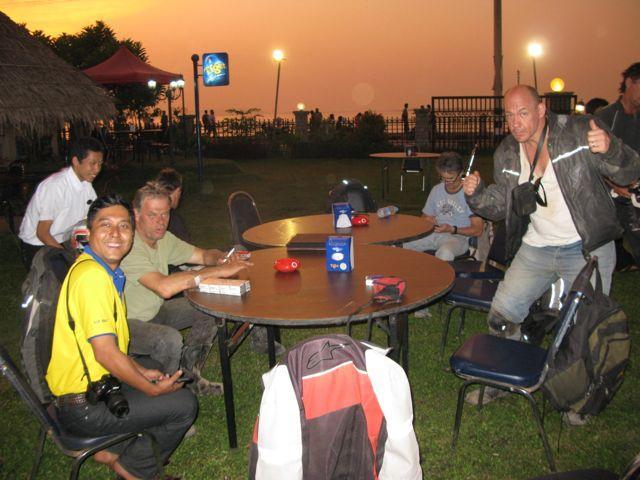 and finally, much needed solids...
more to come......