Administrator
Staff member
Subscribed
Jan 16, 2003
13,428
4,434
113
68
24th January 2016
In between my southern Laos sojourn with "Madam Champa", hanging out in Ubon for a few days I'd made a note to check out the unseen Samphanbok, Mekong holes.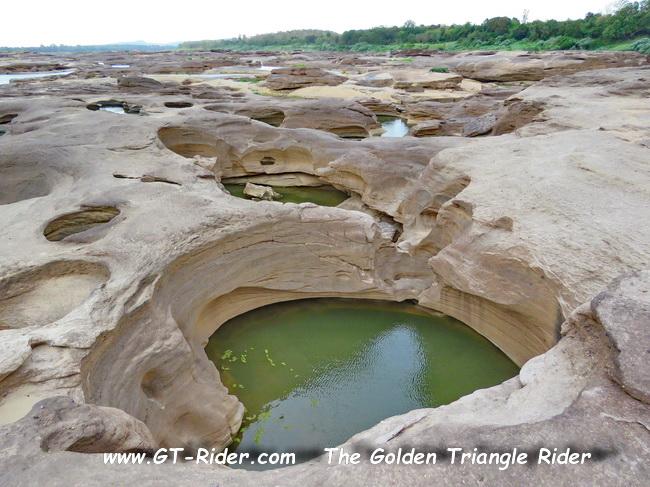 The Mekong - Samphanbok - PhoSai
With madam safely on the plane back home & a camera battery charger again after some mini drama scoring one & mentioned here
https://www.gt-rider.com/se-asia-motorcycling/topic/ubon-ratchathani-other
off I went
The info said: Take Highway No.2050 from Ubon & head north-east until reaching Pho Sai District. Its about 120 kms & just follow the "Sam Phan Bok" signs.
I took off on R2050 from Ubon & made my first stop in Khemarat - 104 kms out of Ubon -  asking for directions as I'd yet to see a sign for Sam Phan Bok.
Its a pretty boring run out to Khemarat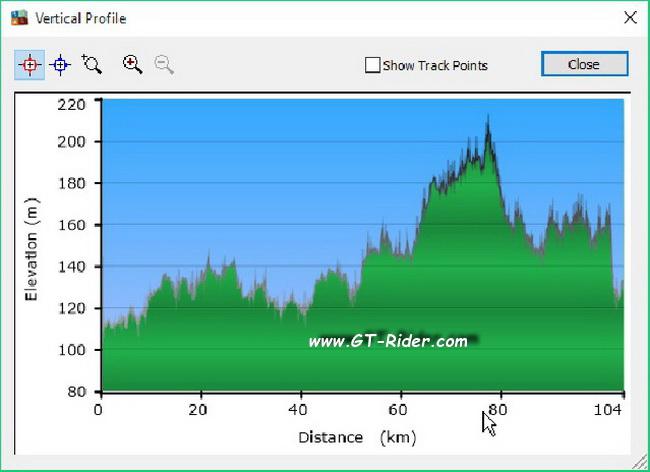 Elevation profile Ubon - Khemarat
with only an 80 metre variation in elevation, so you can carry a bit of speed
& ho hum....apparently I'd missed the first turn off 21 kms back down the road, but never mind you can also back track just 3 kms & take the other road, closer to the river. So onto R2112, the Khemarat – Song Khon road it was.
Onto R2112 it is.....I'd only gone 7+ kms when cresting a hill I was stunned by a strange looking wat, if it ever was.
I actually road past at first, but nope my interest got the better of me & I had to turn back.
I mean what the hell was that sticking up.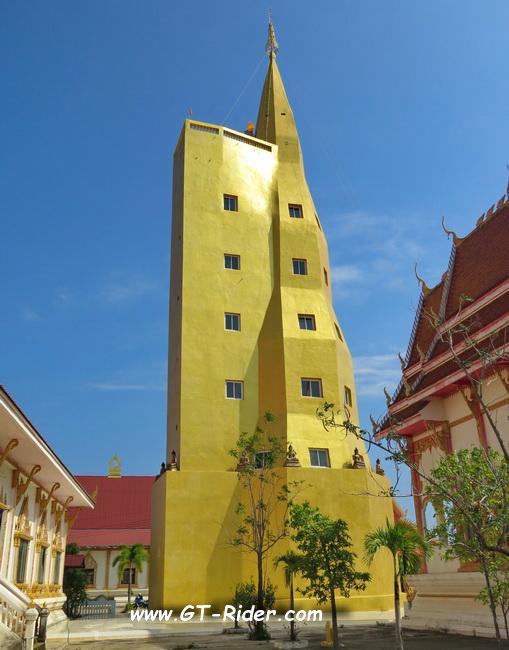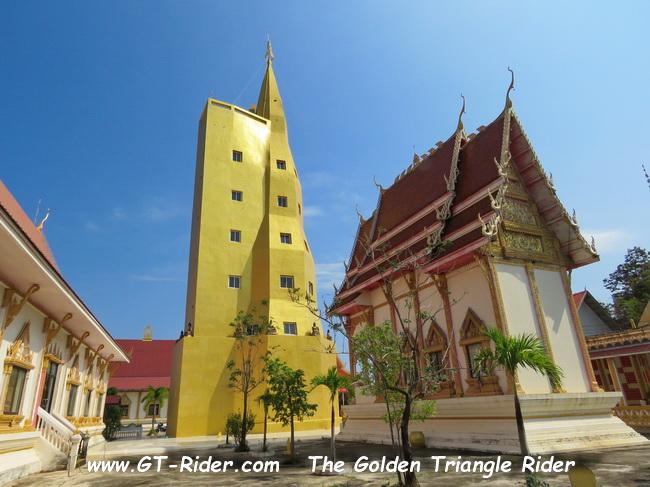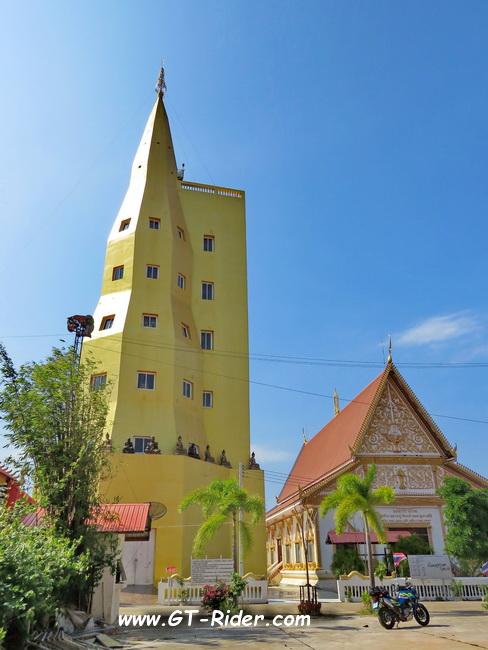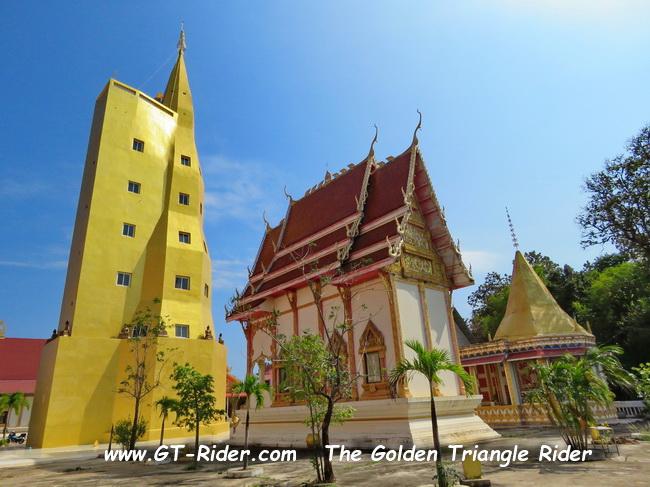 & the answer is it's Wat Bung Khilek "the octagonal wat."
If anyone has anymore info please let us know, as I'm sure there is an interesting story out there.
Off to the side of the wat is a fine line up of beautiful white Buddhas.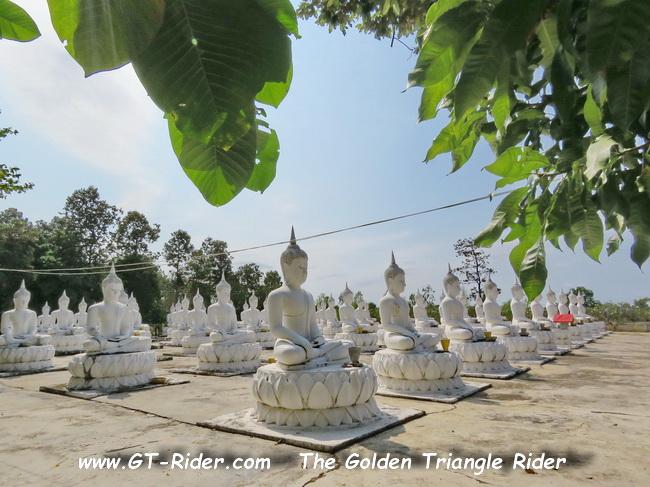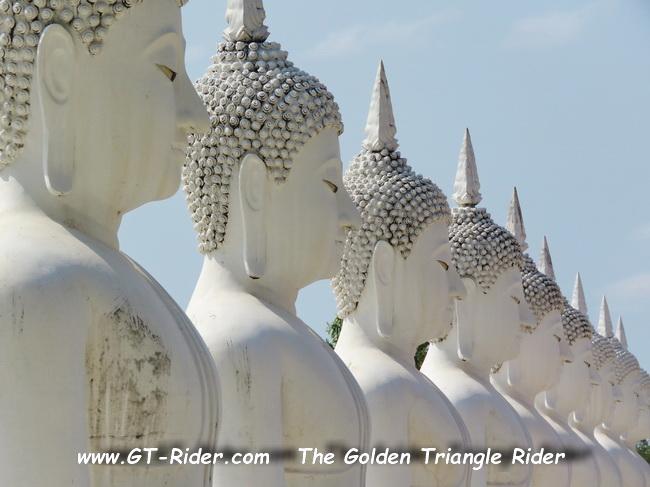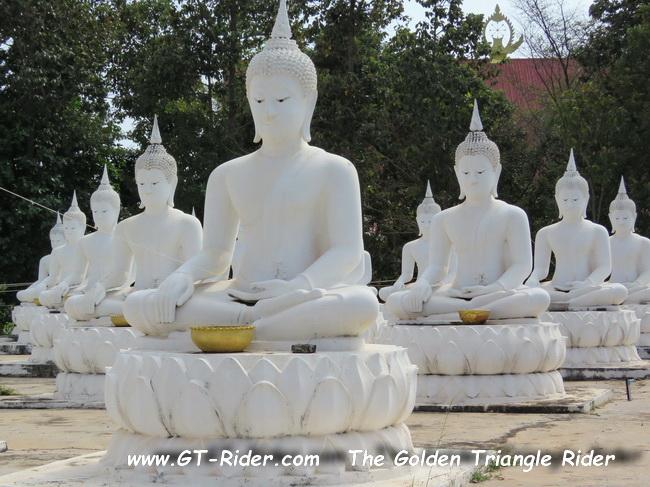 more to come...