It is with a heavy heart that I must finally release my baby into the wild. I loved this bike back in 01 when Suzuki launched it, it was my dream bike until 5 years ago when I bought this K2. I still love it to this day, but unfortunately my time in Thailand has come to an end and I'm heading back to Canada
Lee 0938325407 Email:
[email protected]
200,000bht neg.
2002 Suzuki GSXR1000 63000km
Completely legal, Greenbook and reg/ins til may09 2020
K8 complete trans and slipper clutch replaced at ~55k km
K4 complete front end with ohlins carts and 1.0 springs/new oil replaced a few months ago
07 R1 brake calipers with new pads with Brembo master cyl.
newer stock rear shock
Protaper bar conversion 3months ago with brand new bar end mirrors
LED headlights
Brand new Dynojet 5 installed and mapped 1month ago
Hotbodies tail tidy with signal lights
oil and filter changed tomorrow
new battery last month
polished frame and wheels
shorty levers
classic oldschool Yosh Tri Oval Exhaust(sounds like an old gixxer should)
Chrome vinyl sticker kit
Front tire 1 season Michelin pilot Road 4
Rear tire 2 seasons Metzeler Roadtec Z8
Motor is strong, torque is amazing, after 7000rpm it's crazy
No leaks, good chain and sprokets, shifts like butter.
Lee 0938325407
P.S. The bike is just outside of Roiet up in Isaan.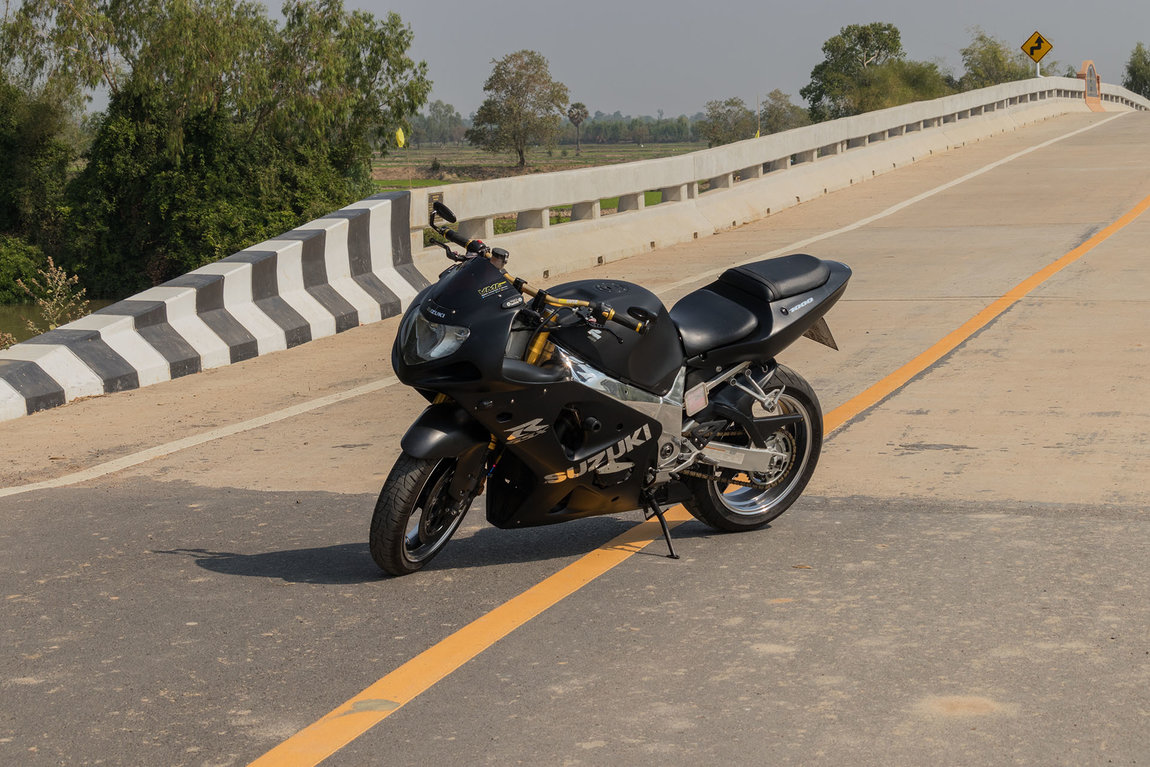 My loss is your gain as this bike has been cherished from the day I got it. It had issues, and I systematically fixed every last one of them. Thankfully none of it's previous owners had to go inside the engine so it hasn't been messed with and it still pulls like a freight train. It is completely legal with Green book and reg and insurance through to May 09 2020.
Issues I've fixed over the years:
-A previous owner evidently wasn't clued in to the fact that these bikes don't like you messing with their headlights. He put 100w bulbs in and fried the wiring. I cleaned it all up and rewired it and put the stock 55w back in but they suck so I bought and installed an LED kit that has been working perfectly for 4 years now.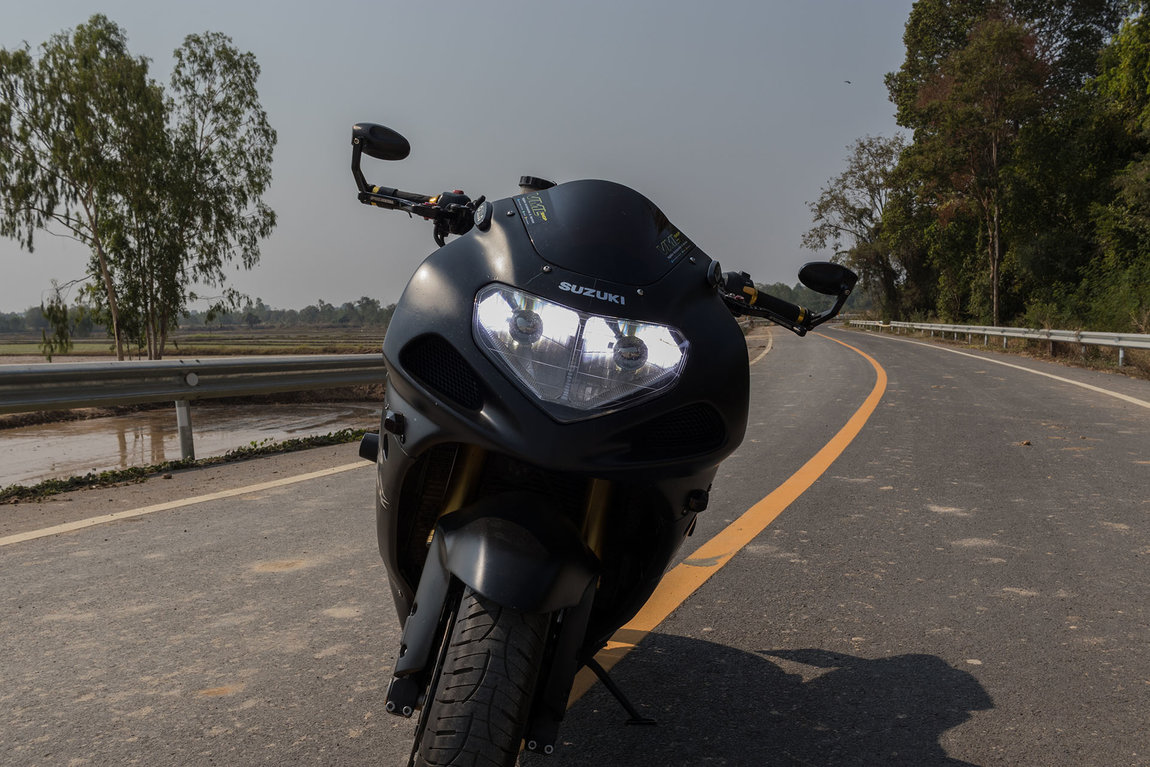 -oil pan drain plug was stripped. Replaced it with a brand new OEM pan, bolt and gasket ordered from Japan.
-started leaking oil from behind the water pump, apparently a common issue to these bikes and can be troublesome to fix as many claim continued leaks after replacement. I replaced mine and haven't had a problem since. Lucky I guess.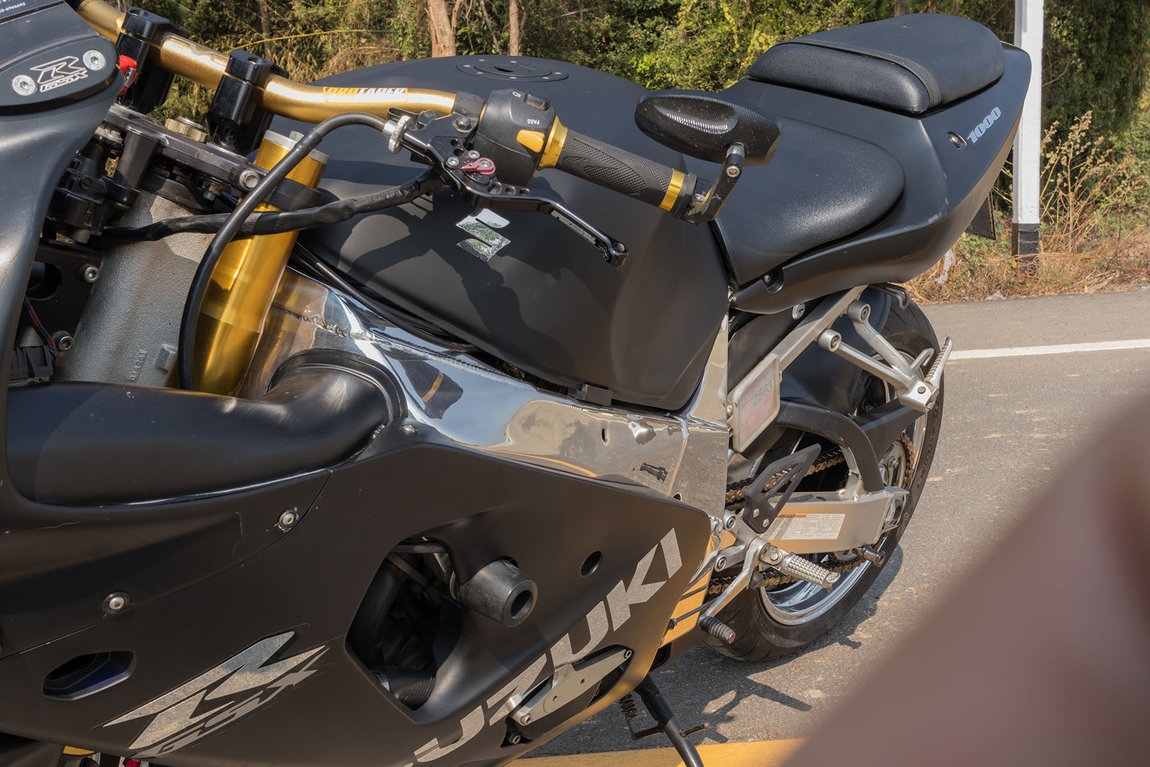 - Then there was the terrible metallic crunch one day and to my dismay it turned out I broke the 3rd gear cog and that bent just about everything in the trans. 1 little bolt came loose on the shifter star and that was it. But wait, there's a happy ending! I managed to find a complete k8(2008) transmission and slipper clutch for sale on ebay from a bike with less than 10k km. So I ordered it and put it all in. Basically replaced the entire trans, shifter drum and forks, shifter shaft, all the seals and gaskets,complete clutch from the basket to the plates and springs, everything. It shifts better than it ever did, always finds neutral first try and the slipper clutch is awesome.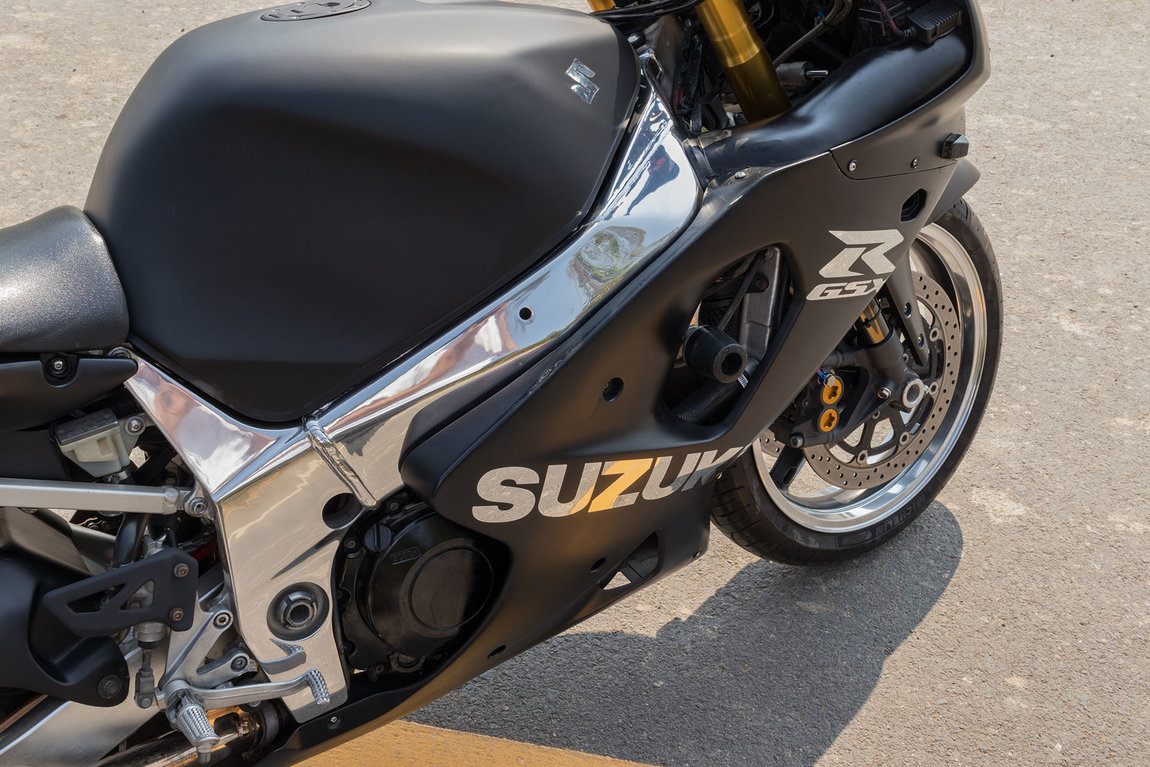 This all happened about 2 years ago and while I had the engine out I decided to give her chassis a good going through. So I polished the frame and wheels and gave her a satin black paint job. I also bought a chrome vinyl pack off ebay for her. At the same time I bought her new spark plugs and cleaned the throttle bodies and injectors, checked the valves( all within tolerance).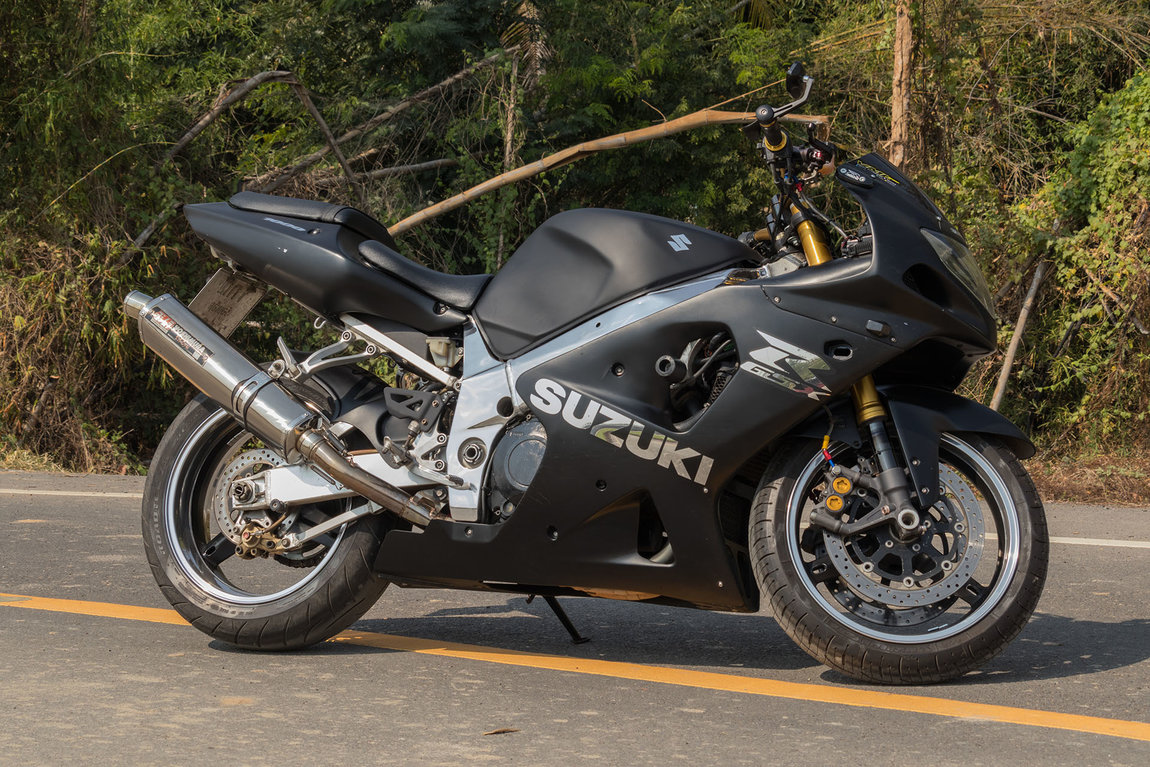 Since then she's been trouble free, just the usual tires, chains, sprockets, air and oil filters and changes. Oil changes I do religiously every 5000km maybe overkill but it's hot here in Thailand. Besides they are relatively cheap and easy to do. I also clean the airbox and filter at the same time.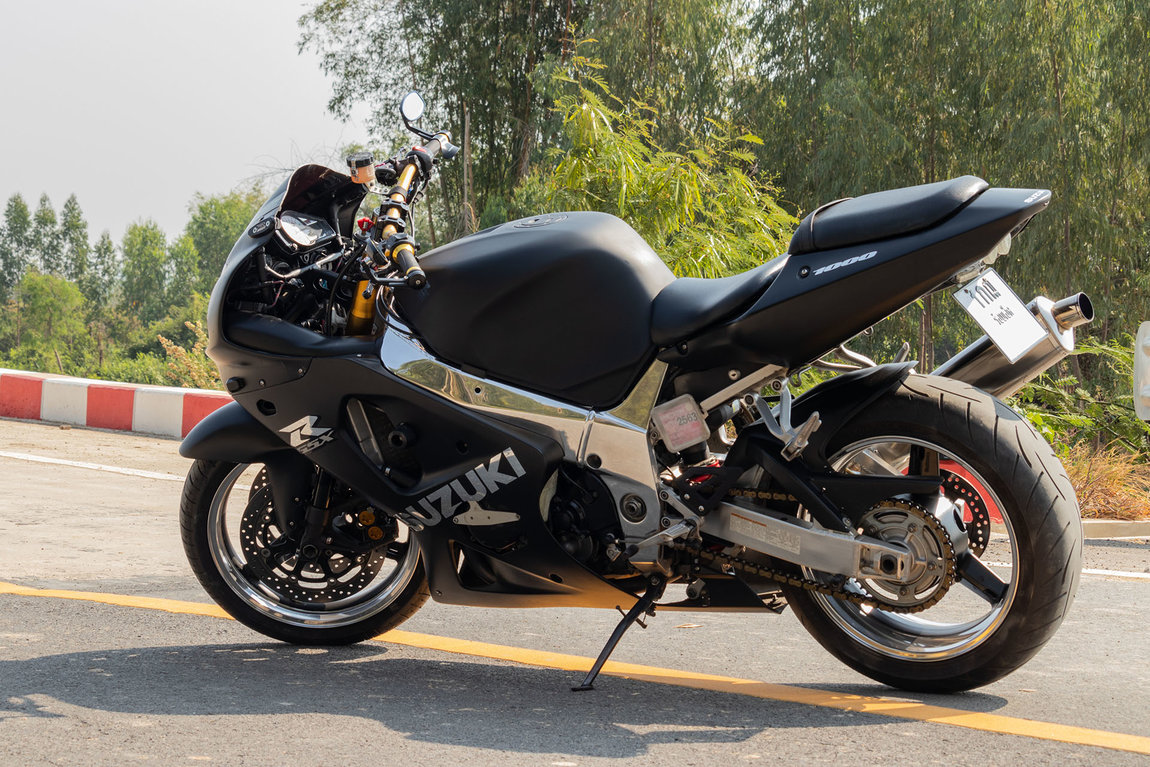 So about the middle of last year it suddenly dawned on me that my rear shock felt pretty bad, so off to ebay. There were a lot of used rear shocks for sale but it took a couple of weeks to find the right one. Some guy in Germany was parting out his K1, I'm not sure why as it looked mint and all the parts he was selling looked almost new. He claimed the bike had 5k km on it at the time and I believed him, I mean it looked showroom. anyway I bought the rear shock as it too looked brand new and after installing it I was convinced he was telling the truth. What a difference.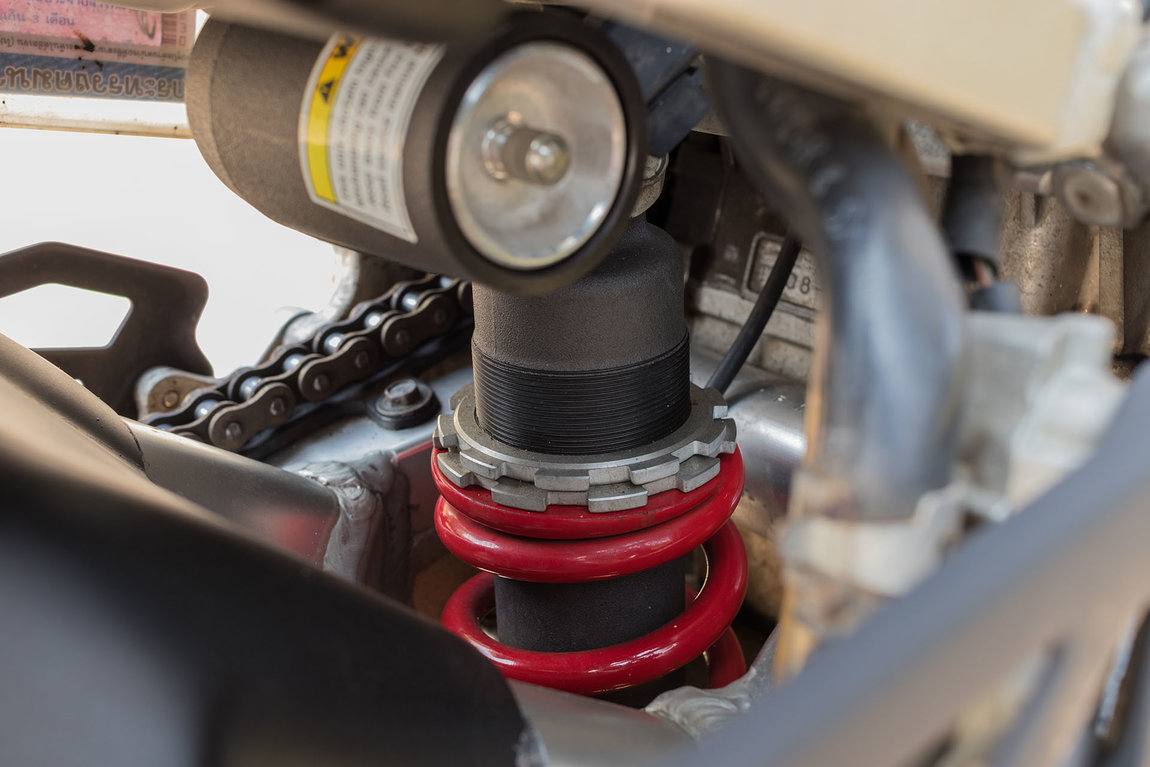 Shortly thereafter the improvement in the rear ride amplified the age of the front, so I found myself unsatisfied and thinking of a fix. I had many options; a fork kit, new springs and oil, ohlins...but I had another problem...the front brakes, nothing wrong with them, but I was lusting after them radial mounted calipers you see on all the newer bikes. Those big 6 piston calipers I had, just looked so dated. If I was going to spend the money, surely I could find a newer complete front end off a k4 that would be in better shape than mine and it's got them fancy radial mounted 4 piston calipers too. So back to ebay. It didn't take long and I was looking at a complete k4 front end from clip ons down to brake rotors, with the switch gear, master cylinder, shorty levers and ...wait for it...ohlins cartridges and 07 Yamaha R1 brake calipers. Hot dog, did I scoop that up quick like.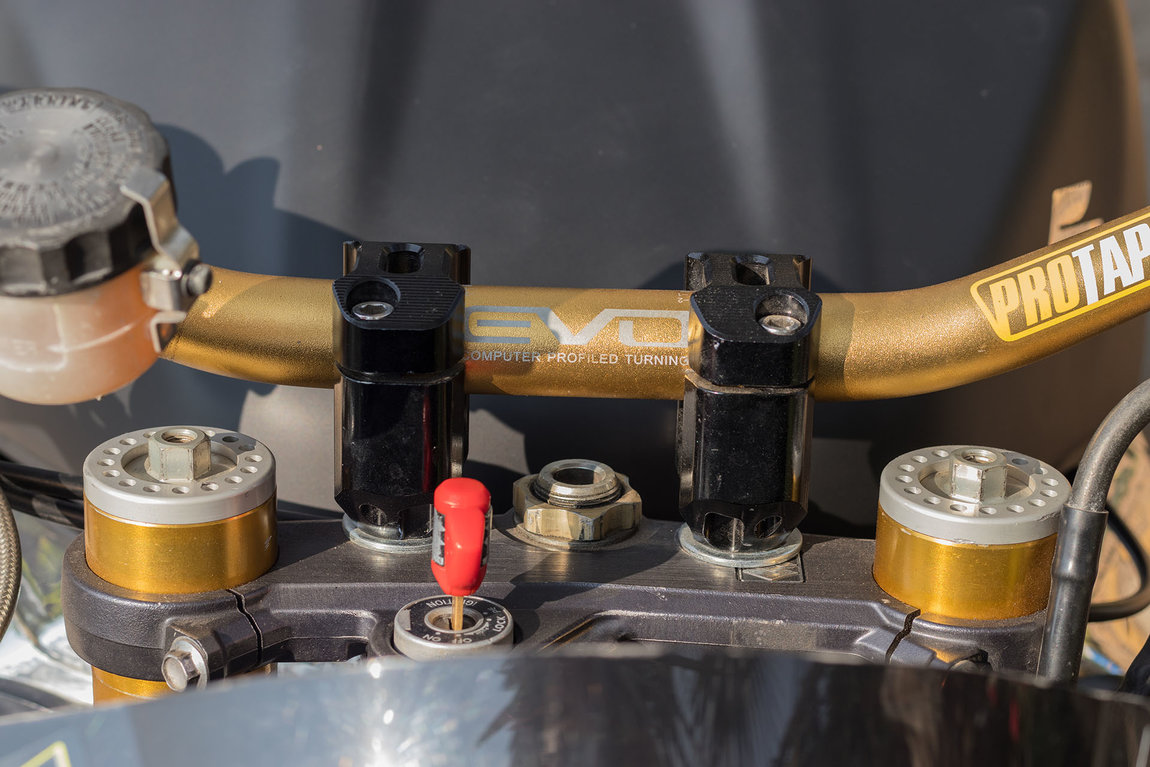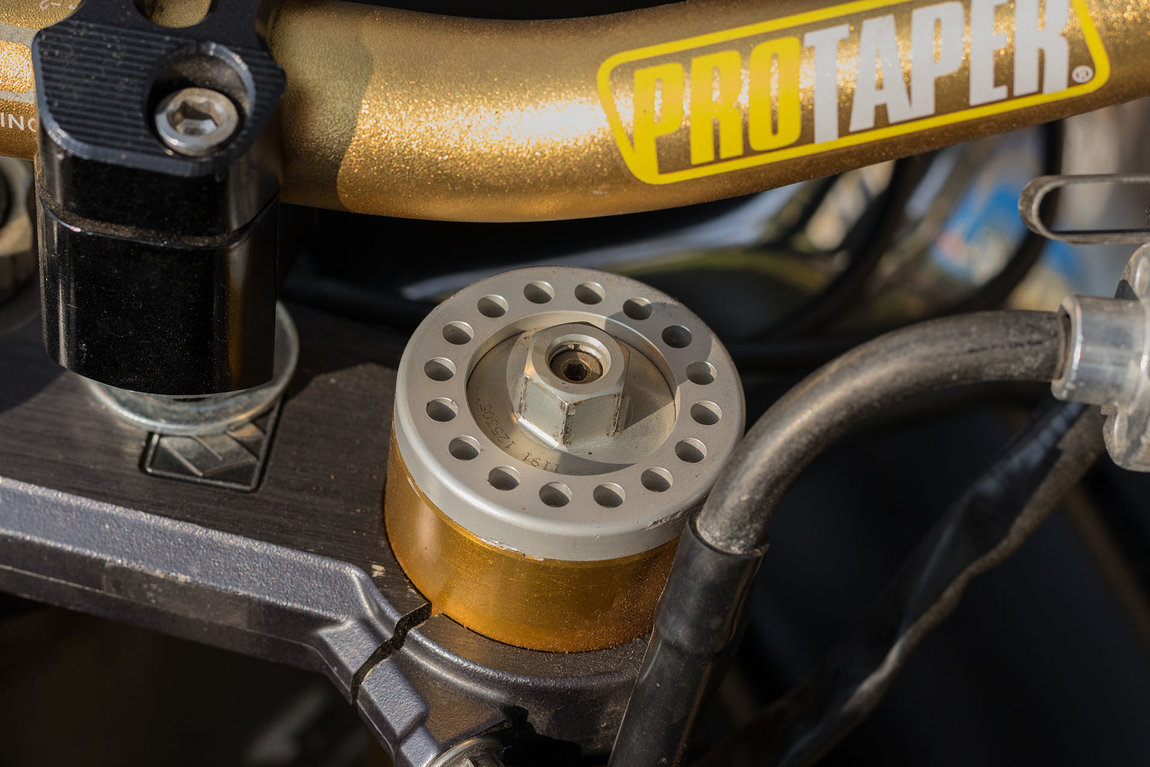 So I tore the original front end off and put her fancy new front end on and took her for a run. Immediately you could feel the difference over bumps much more compliant, but, not as compliant as I'd come to believe it should be. I've always wanted ohlins but just couldn't part with that kind of money, so over the years I've done a ton of research and these just didn't seem to be what I'd hoped for. So I did the old ziptie on the fork lower test and played with the adjusters and sure enough they weren't traveling even 50% even with preload, compression and rebound all the way out. Ok then time to open them up and see what we're dealing with. Now ohlins suggests a 130mm airgap and most guys online say 150mm is better. I poured out almost 2 liters of fork oil from these forks!! 2 liters holy crap, so either the previous owner weighed in excess of 300lbs or he raced them, or both. Anyway I checked the seals and re-oiled them with ohlins suggested 130mm airgap, found out they are equipped with ohlins 1.0 springs, put them back together and hello, what a difference! Wow, The bike felt brand new.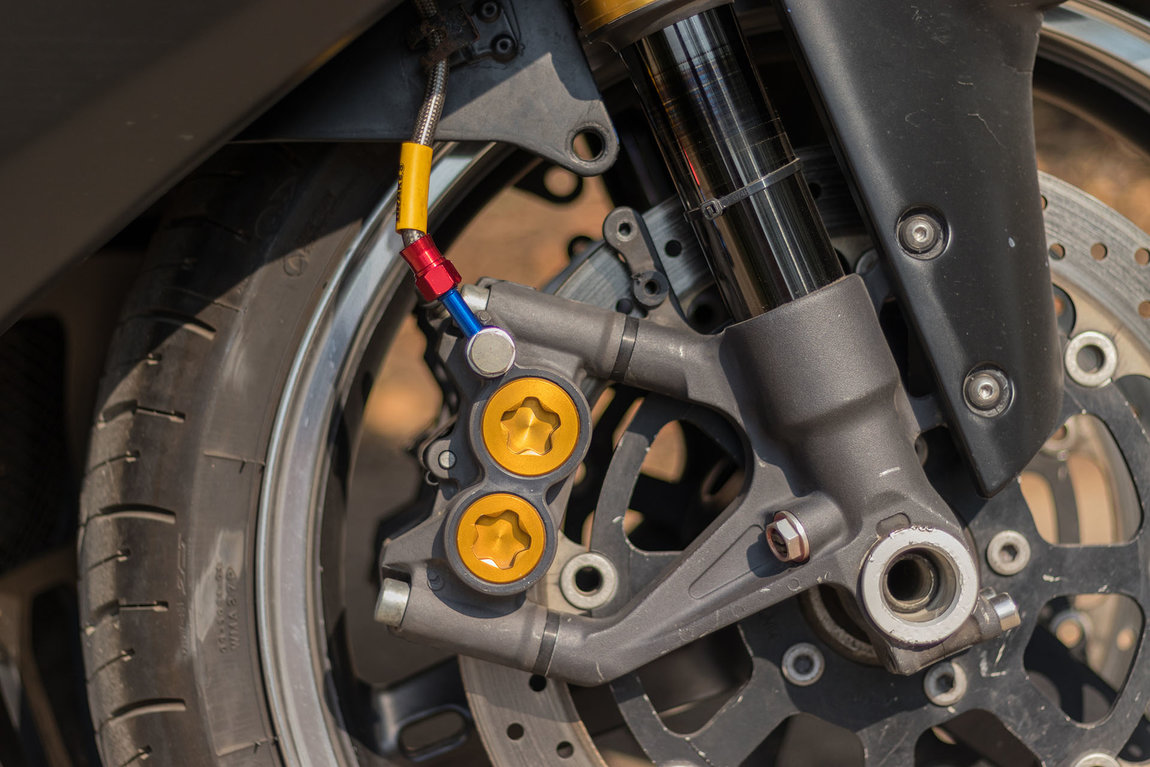 The last thing I've done to the bike is the bar conversion. I did a lot of reading on the forums and most guys who do this conversion on a sport bike are older and they love it. Well I'm older and I too love it. These early GSXRs' are known for being comfortable, probably some of the most comfortable suoersports out there and for me that is true. The seat is all day comfortable but at my age what gets me is the reach for the clipons. It gets me in the neck and wrists. So I thought I'd try it and man it turned out to be a great idea. Combined with the seat, the suspension upgrades and the higher bars, this bike is all day comfortable for me now. It also handles better. Especially in city and at parking lot speeds. Also I did the conversion right. There is no flex or vibration in the bars or mirrors and the mirrors are quite useful.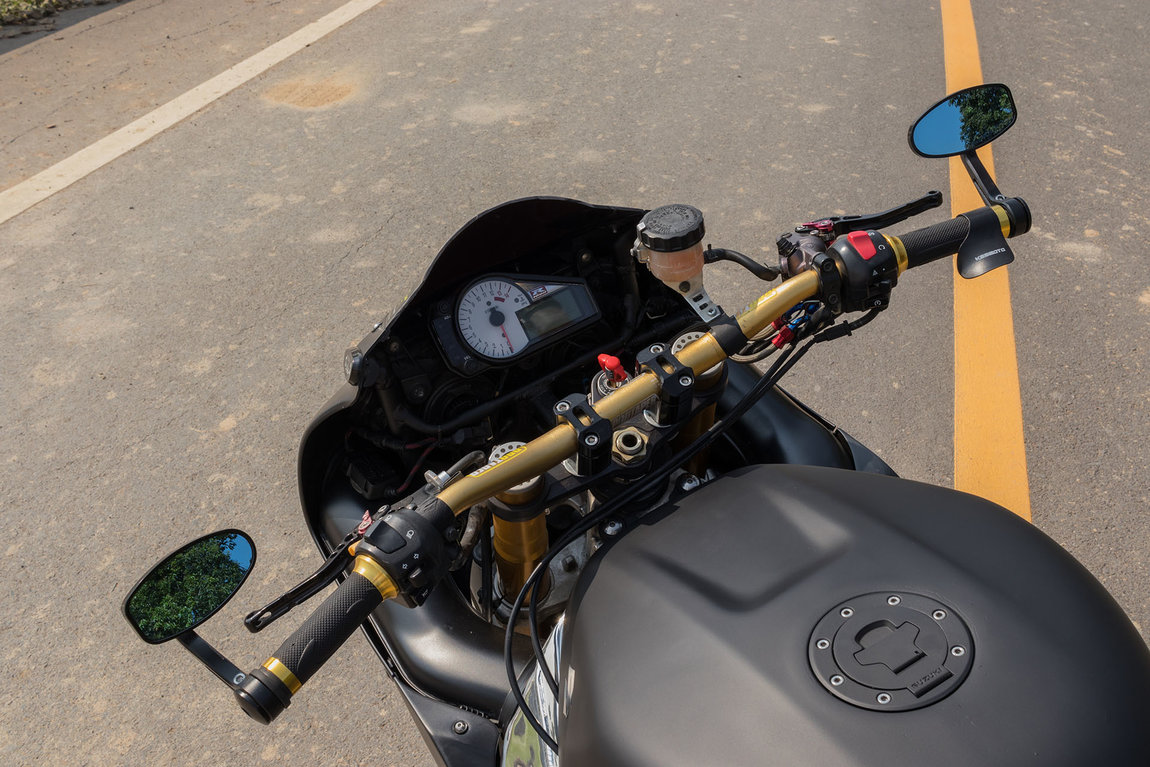 which reminds me, I also put a Dynojet PCV(5) on her as well that smoothed out the factory fueling so you can ride slow much easier now. Factory fueling was a bit on/off at slow speeds.
So anyway, this bike is now cherry, the only thing left(and it was next on my list) is cosmetics. I was going to put a new fairing kit on her. I've tried hard to make her look as pretty as I can but she still could look better. You can find a decent fairing kit out there for less than 20k. Do that and she's almost perfect.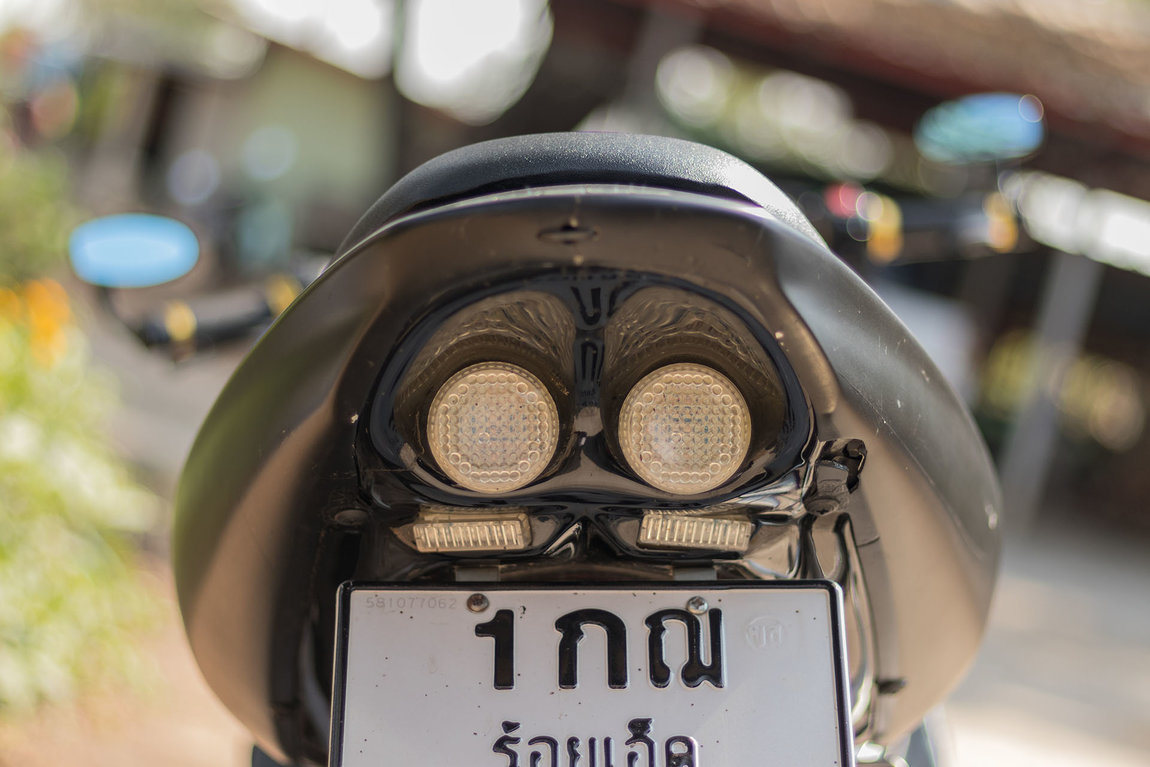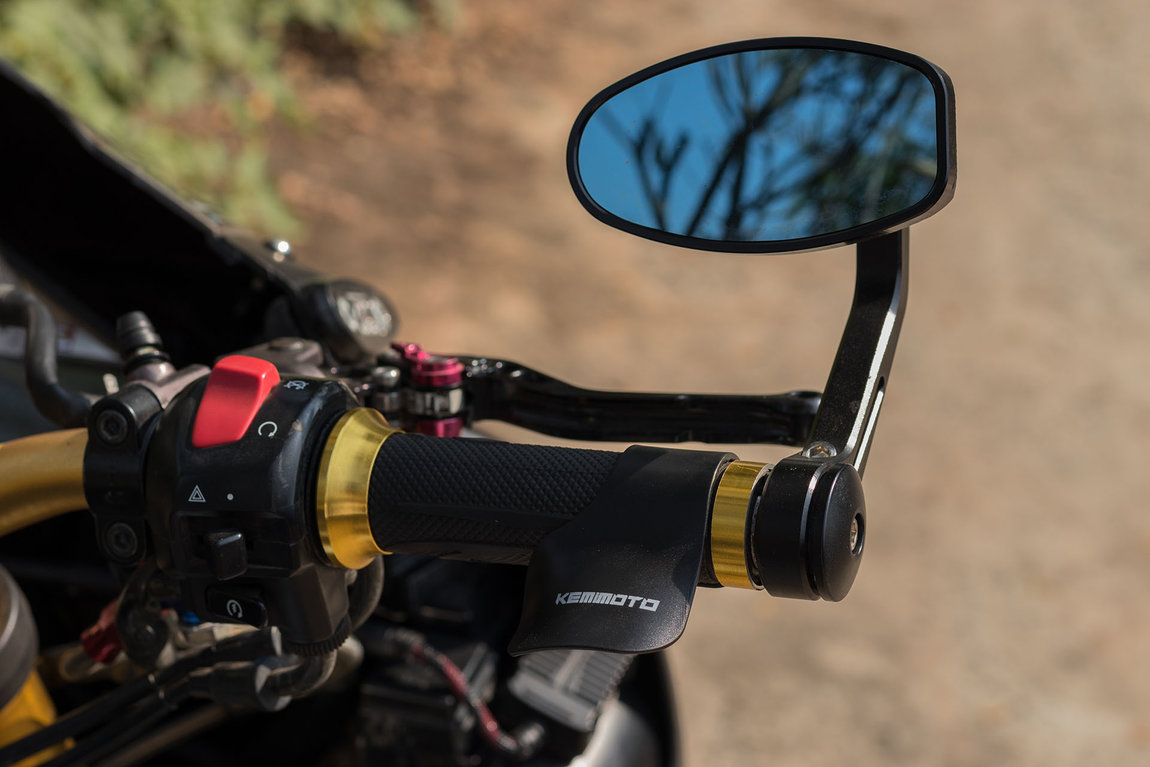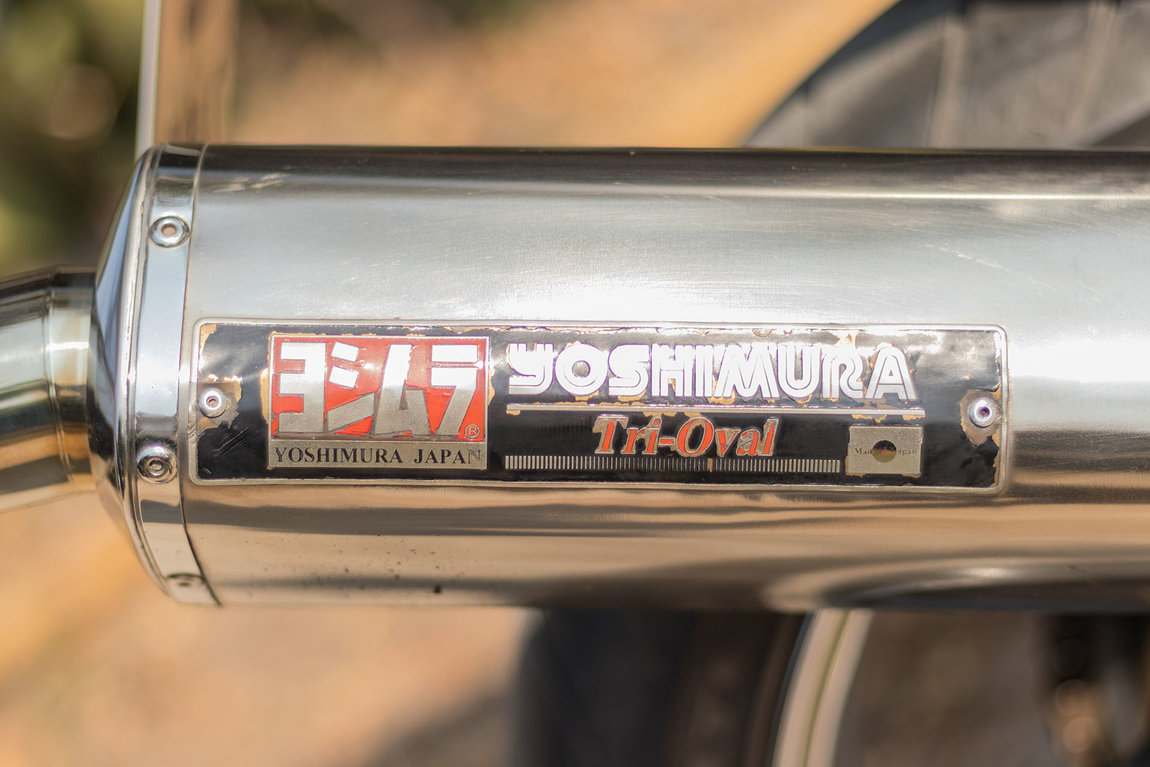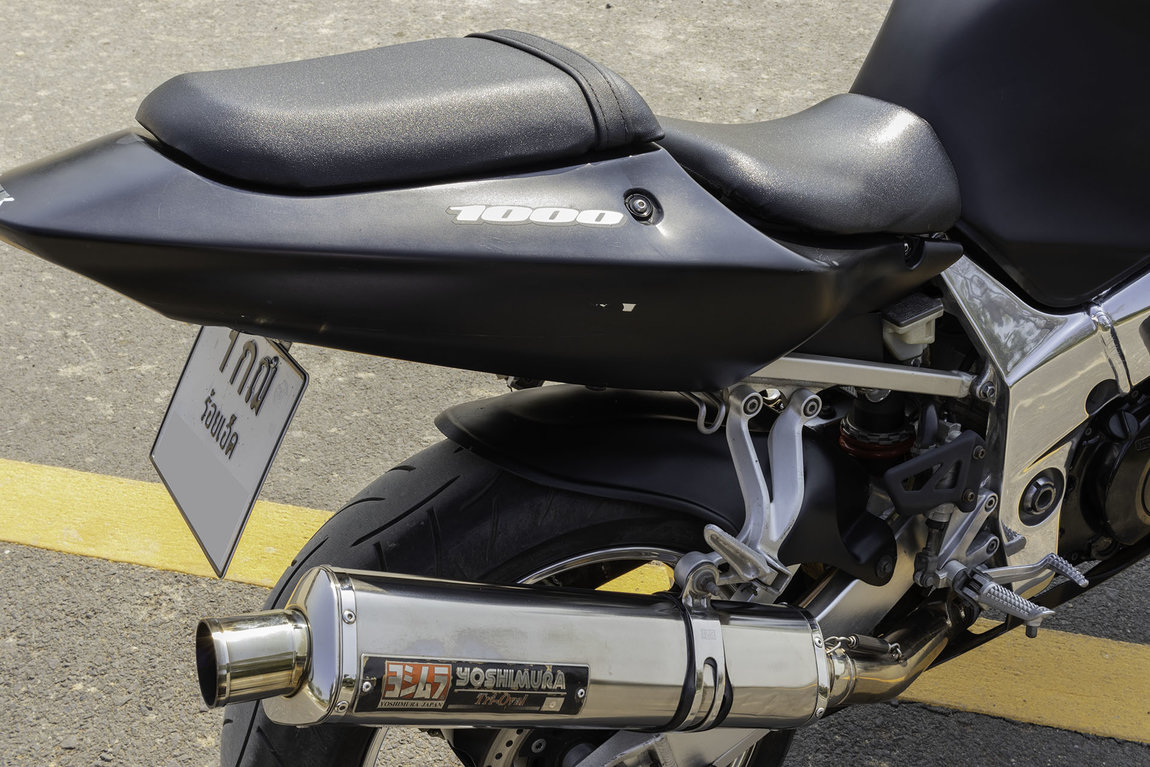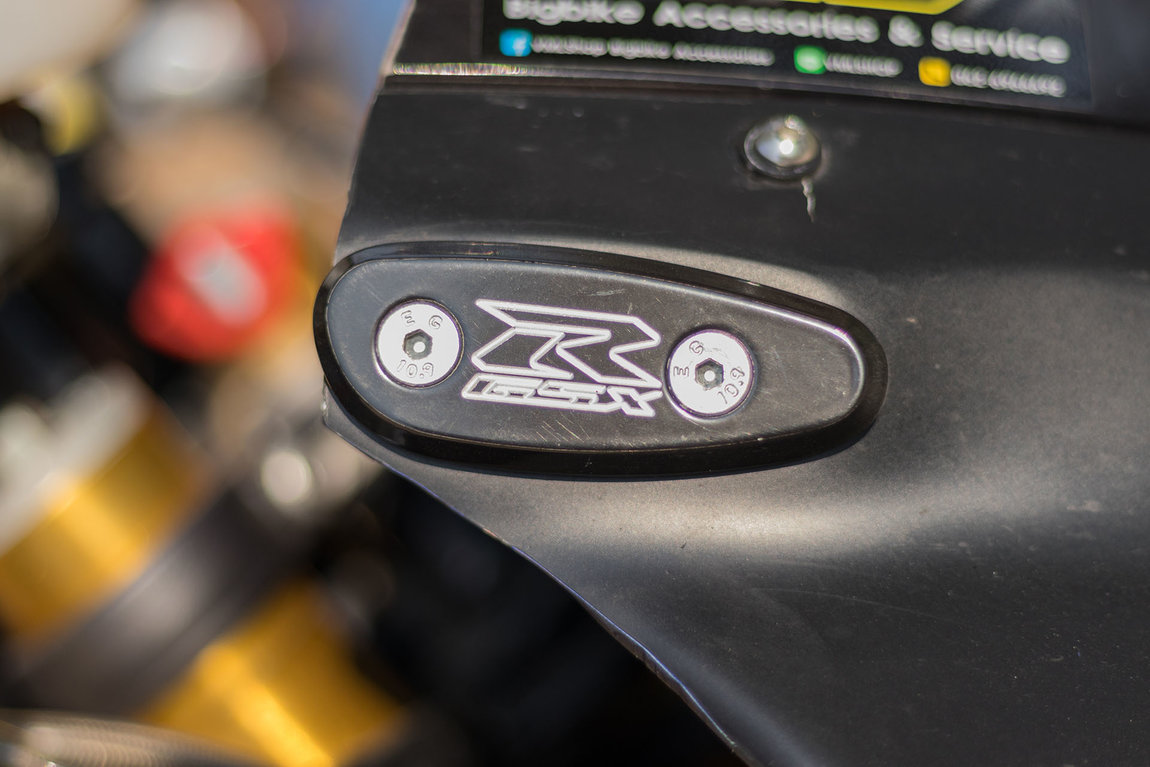 The bike also comes with a lot of extras:
2 Helmets. One is an Arai I've had and used for almost 20 years, it's a bit rough but never had an accident and the paint is perfect. The second one is a Shuberth. It was their flagship sport model back in 2014 cost me 27000bht and I've only used it for long trips, so not much. I use the Arai daily. They are both included in the price.
Revit jacket. It's got a couple small tears at the seams(fixable) it's mostly mesh with some protection on the shoulders and elbows. Lets alot of air through. The original front end with original brake lines and clip ons so you could convert the bar back to clips if you wanted. Also the original mirrors, brake master cyl and bigger rotors,an extra oil pan gasket, and I printed out a service manual I found on the internet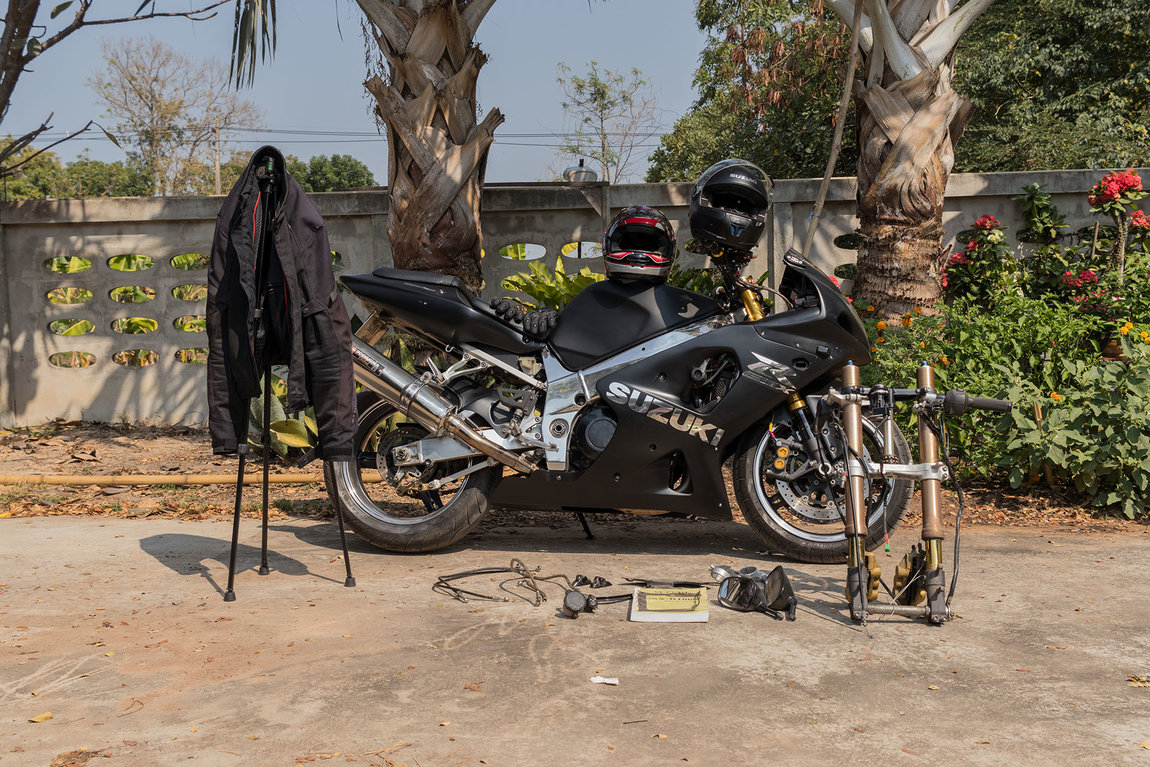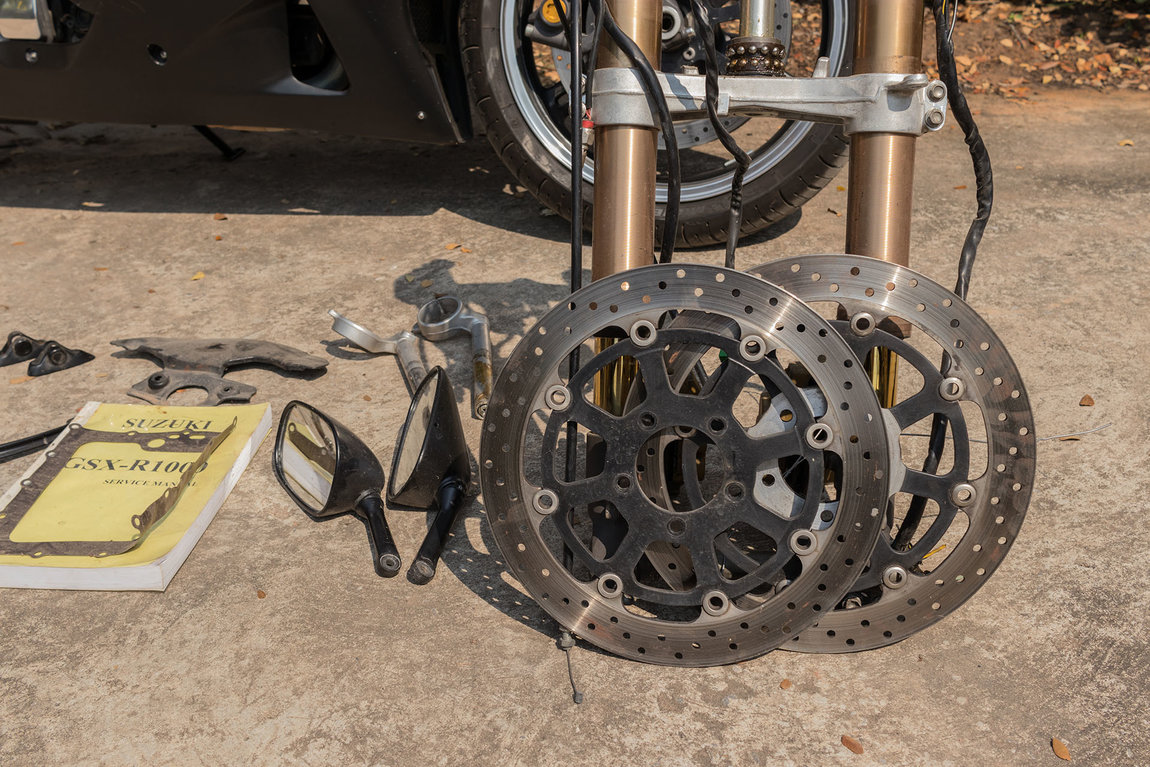 Plus I thought I'd throw this in as well. Bought it and used it once.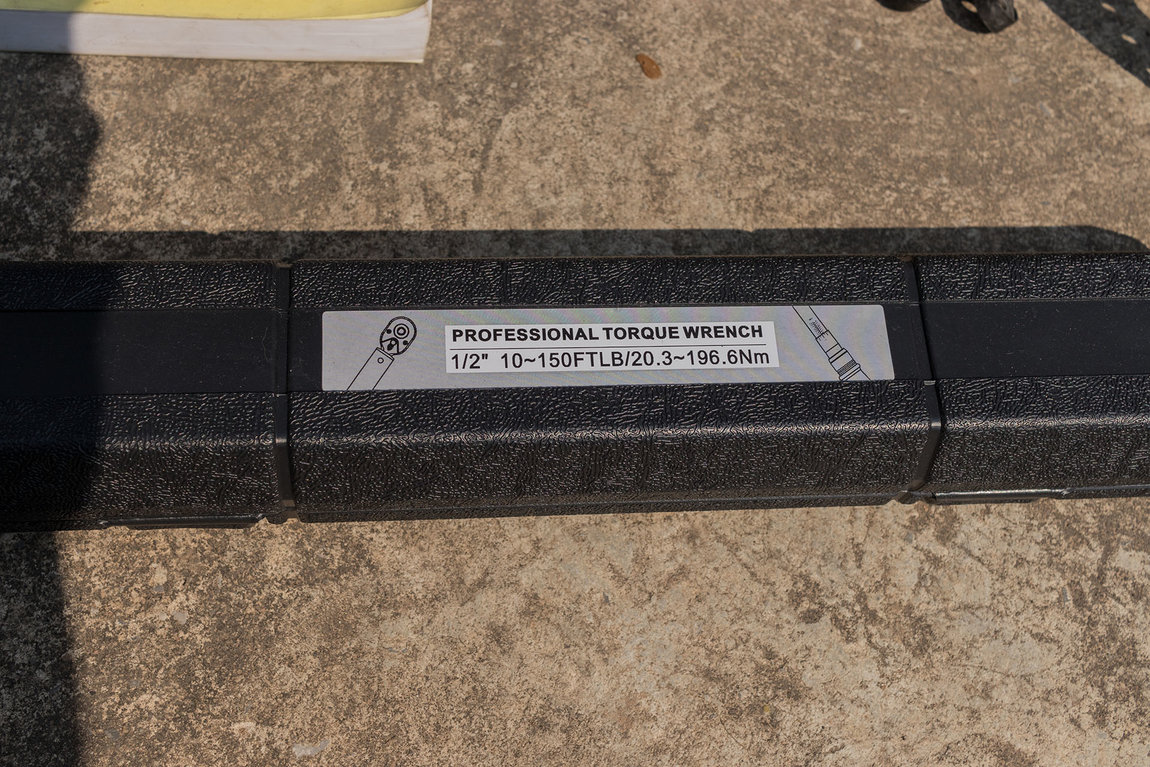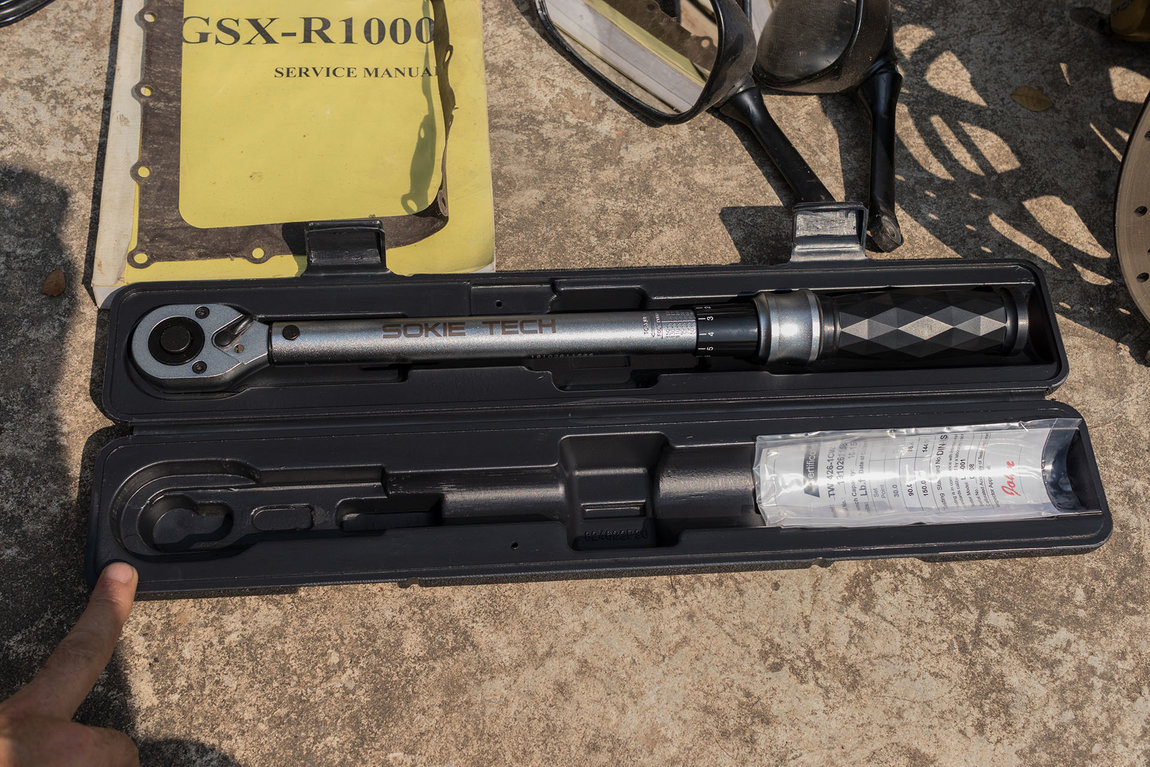 So there you have it, that's my pitch. Here's your chance to own and ride the legend. I'm sad to see her go, I wasn't finished with her, but life gets in the way right? If you are looking for this kind of bike, you will not be disappointed with this one. It's been my joy, my hobbie and my passion since I got her. I hope she finds a good home.
Thanks, Call me if your interested.
Lee 0938325407
P.S. The bike is just outside of Roiet up in Isaan.
Last edited: