A 'bit' wet at Bo Din these days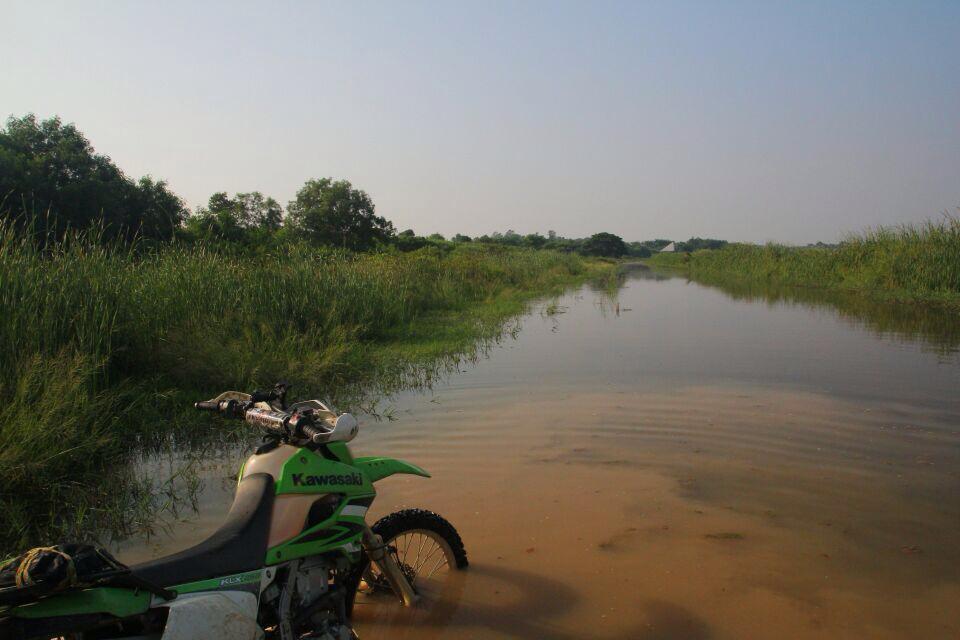 Juri had a really nice camera- what a pic!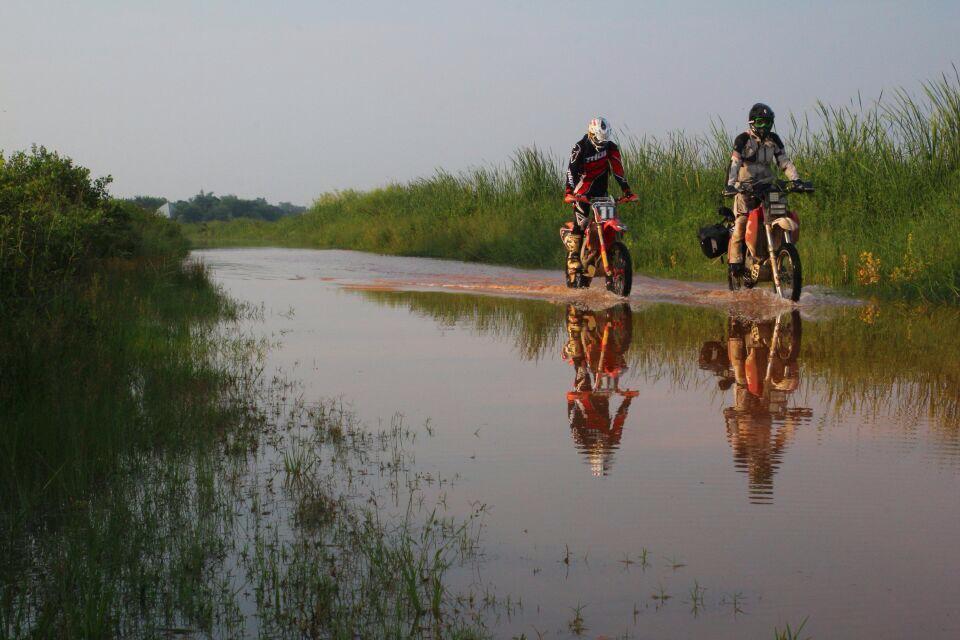 Gorgeous afternoon!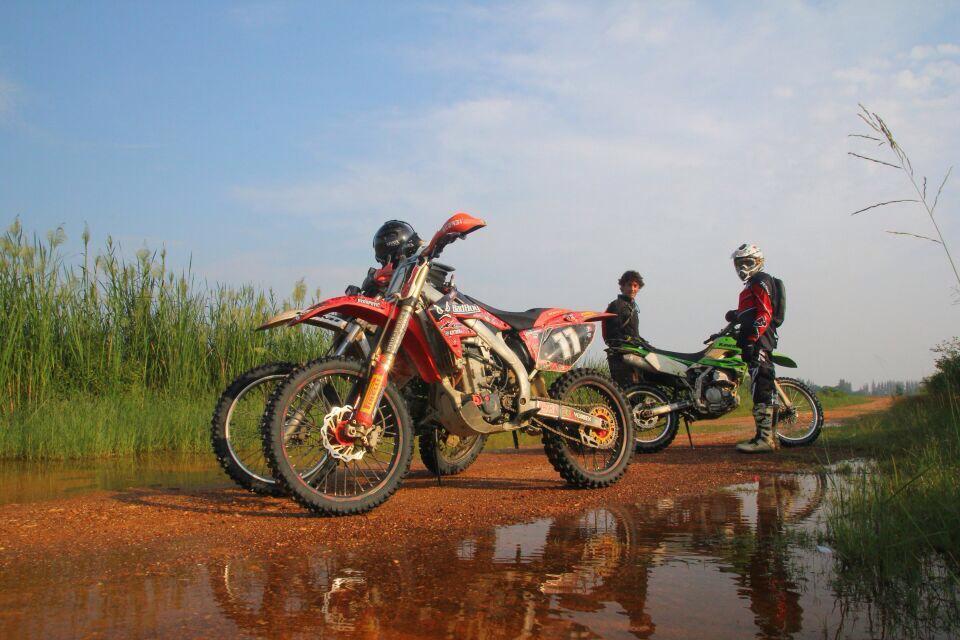 As I was riding down this flooded road spotted a huge water lizard. Reckon it would be mad mojo to run over one of those bad boys...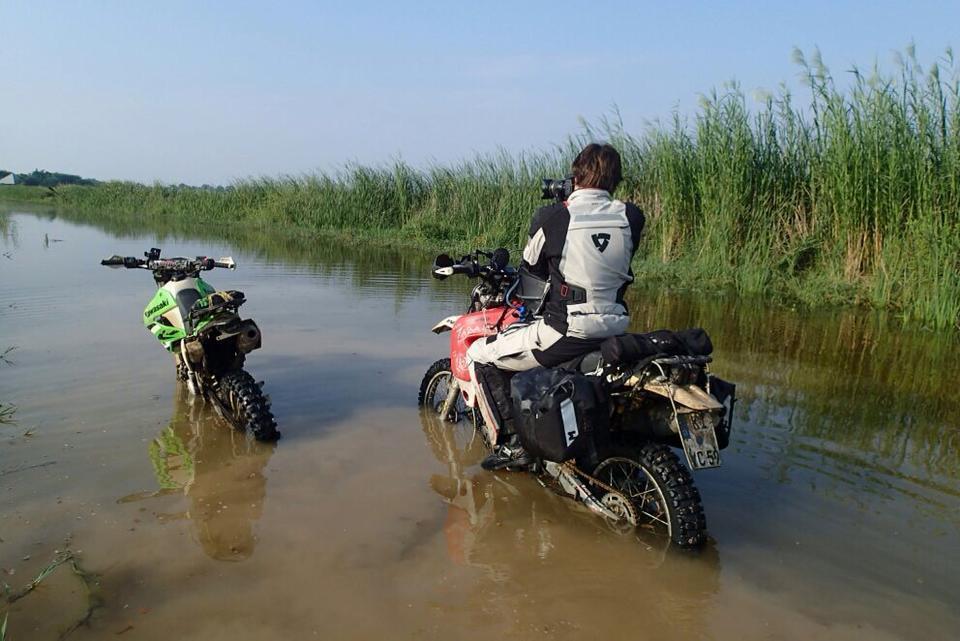 Jake stalled and struggled to get his CRF started. Man do I love my e-start!
Mud mud mud!!! Juri got himself good and stuck!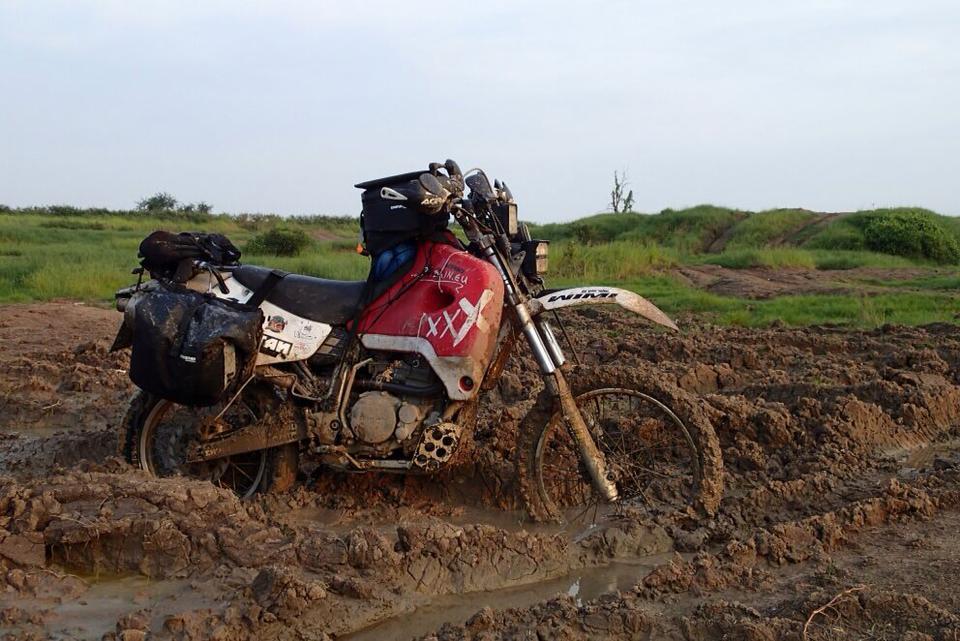 We all got stuck! After dragging Jakes bike out we just laid it down as it has no side stand... :shifty: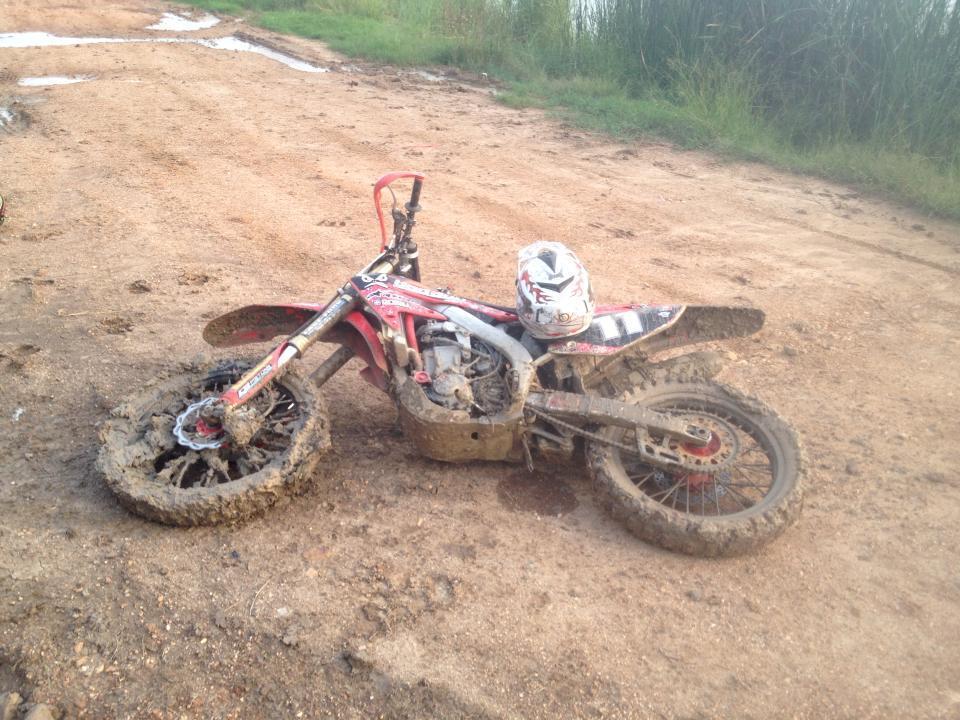 I got stuck too
This mud just sucks you in!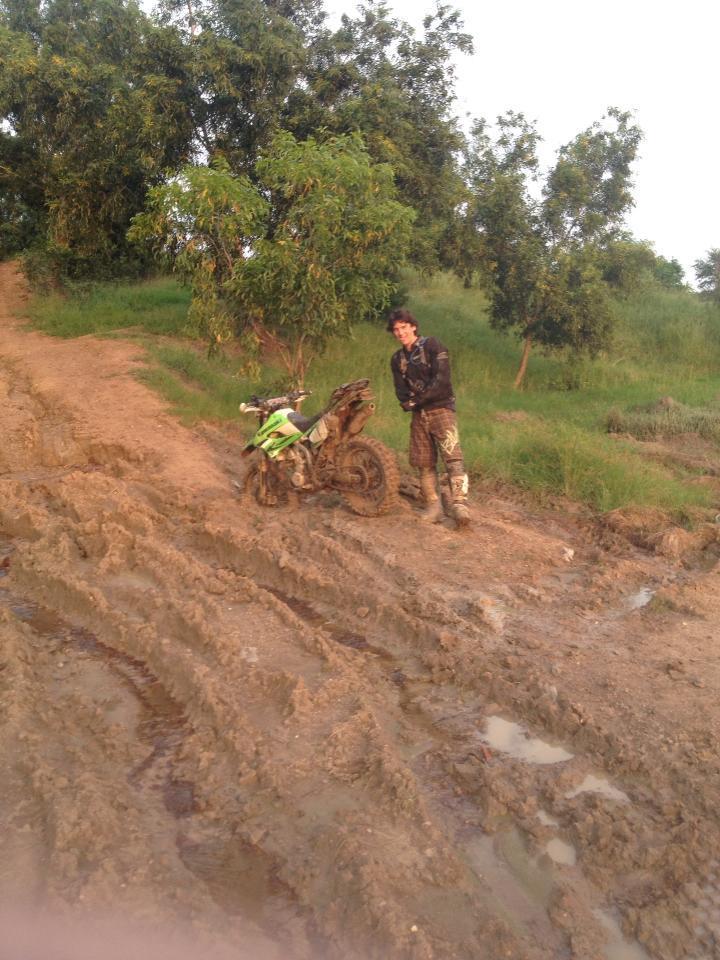 We escaped exhausted but undamaged. Looking forward to hitting Bo Din again soon!
:happy1: