Dec 9, 2008
1,077
849
113
CHIANGRAI CHEESE
Took a ride over to
Chiangrai Cheese
yesterday.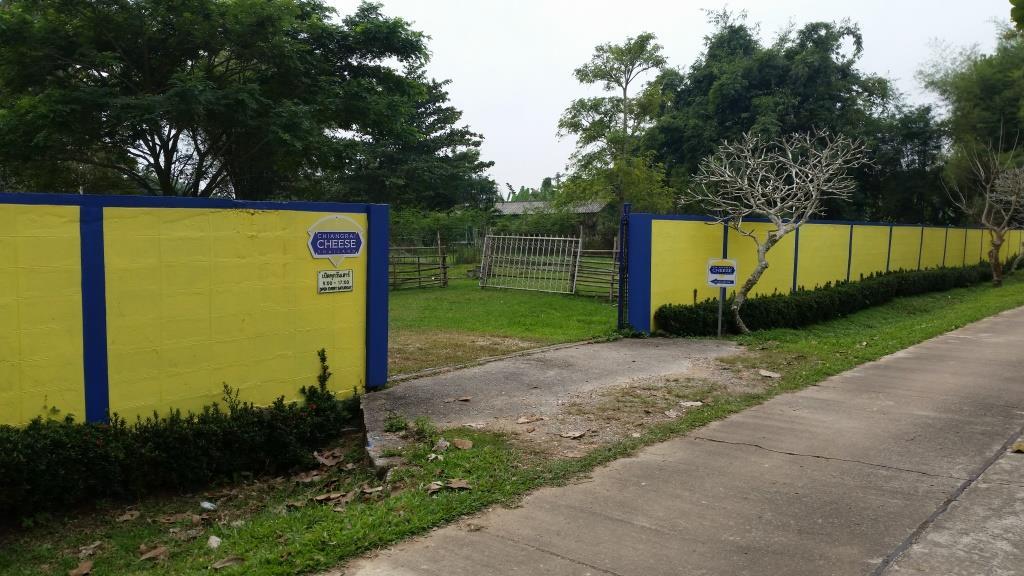 We now have locally made Cheese In Chiang Rai...... Fantastic.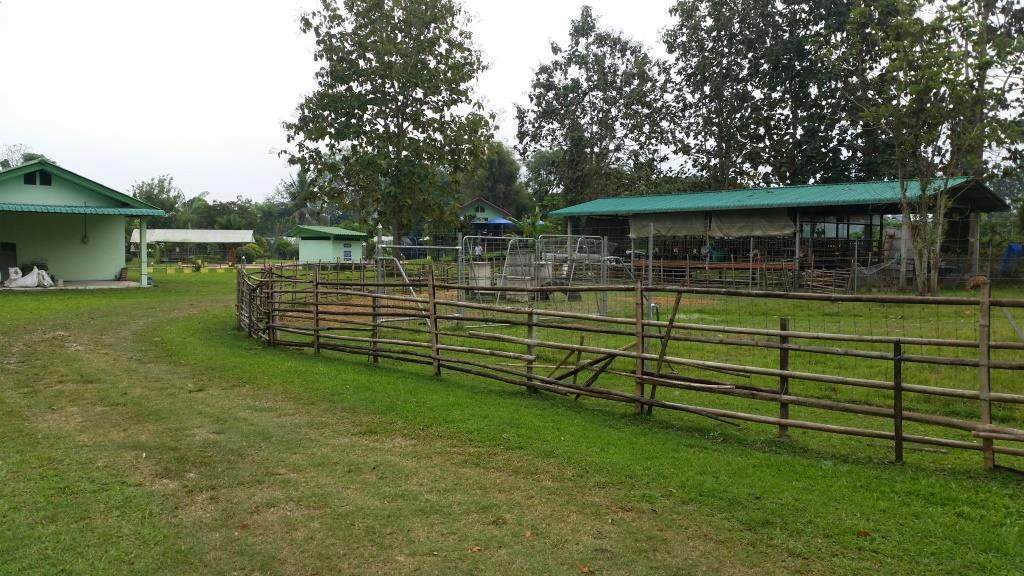 Run by Rob, a Harley Davidson rider and long time Thailand resident.
The cheese display cabinet was impressive. Each cheese vaccuum packaged and clearly labelled.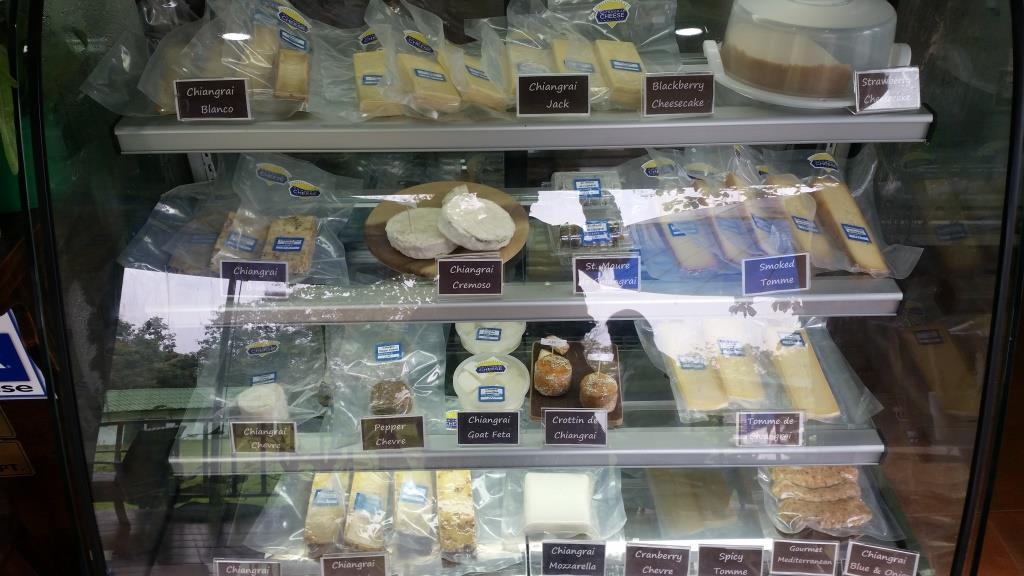 His place is on the south side of Chiang Rai and he's producing a great selection of cheeses.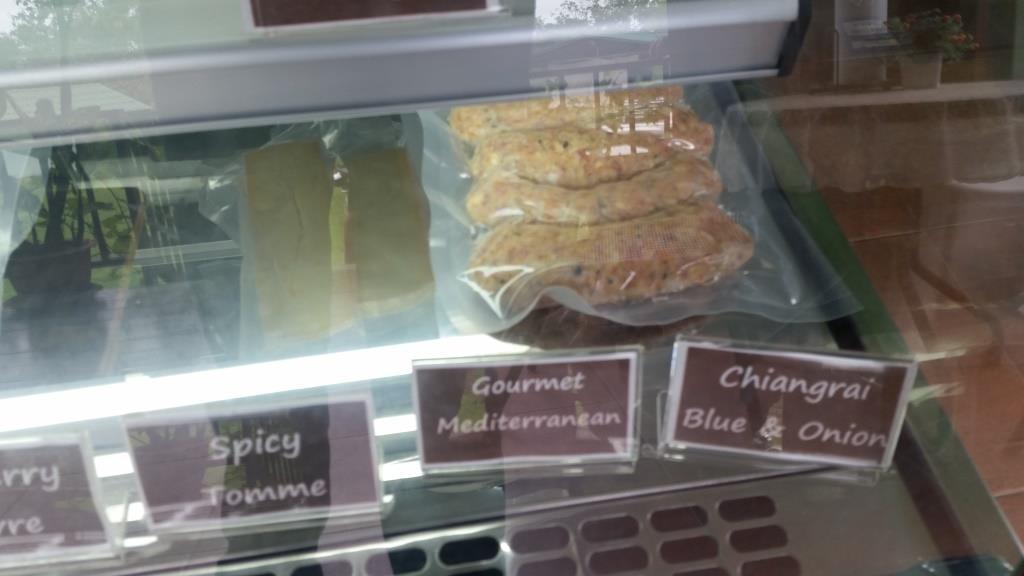 Rob gets his milk from an approved reliable and clean Chiang Rai dairy farm.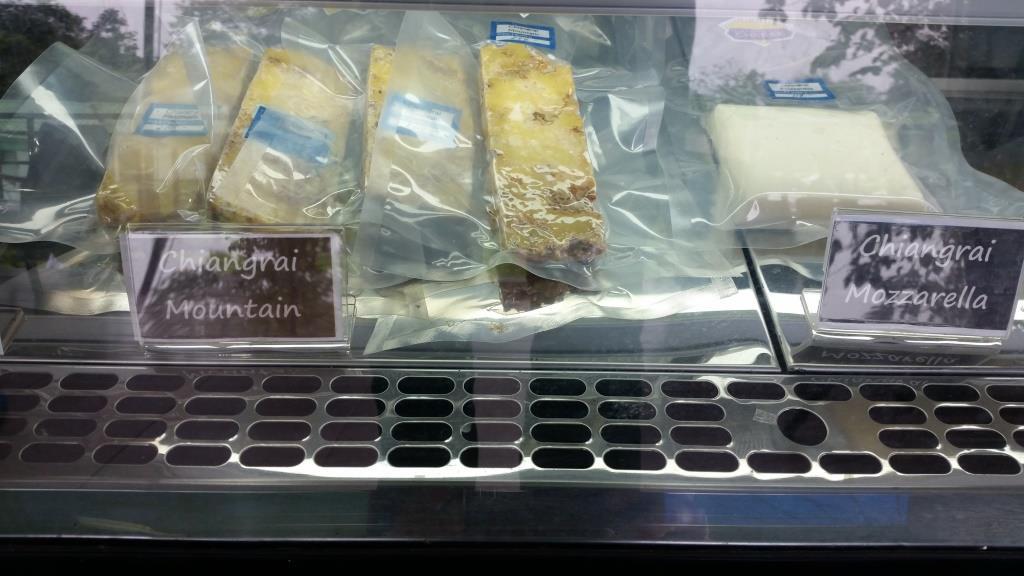 He is keeping goats to make Feta Cheese.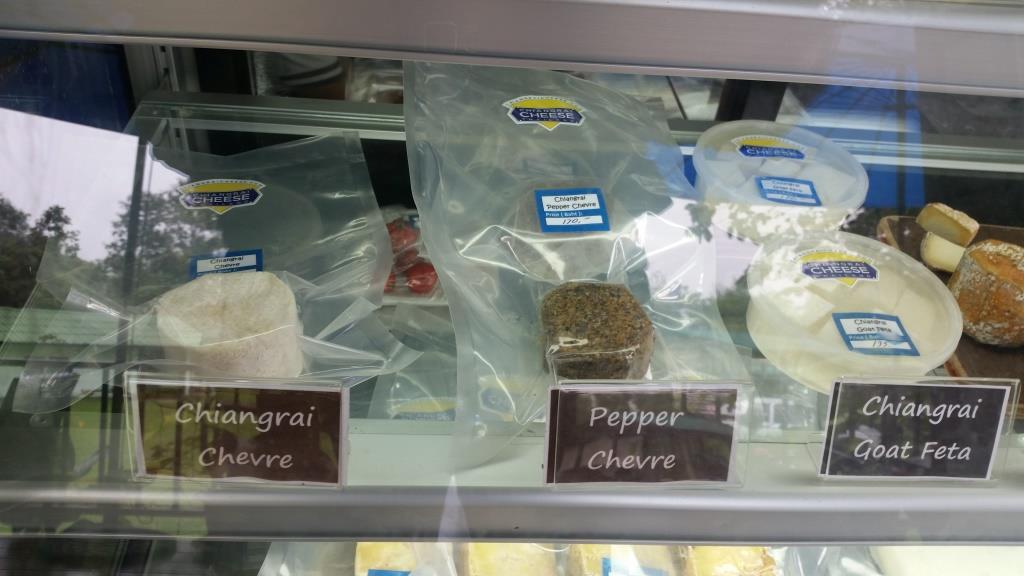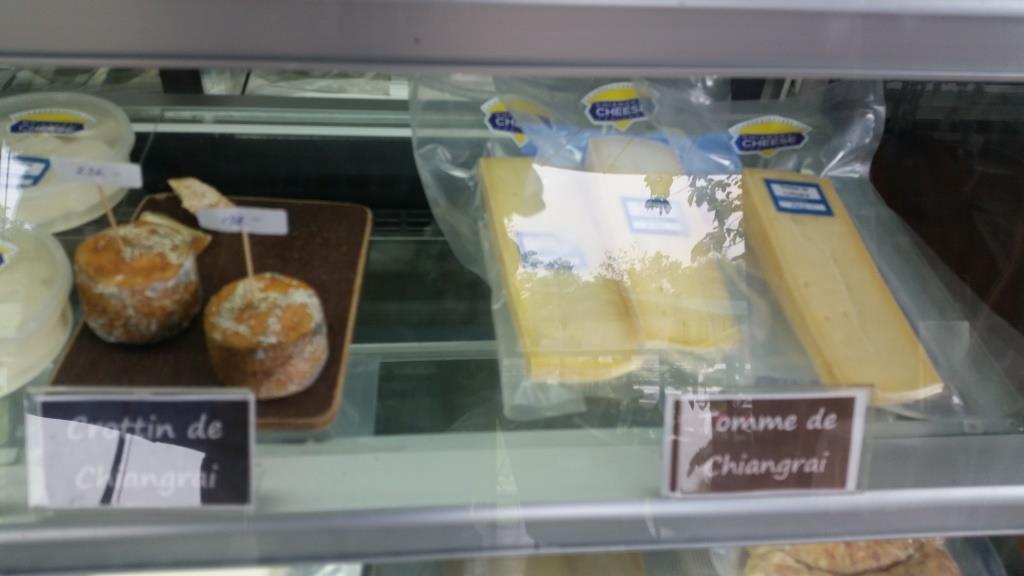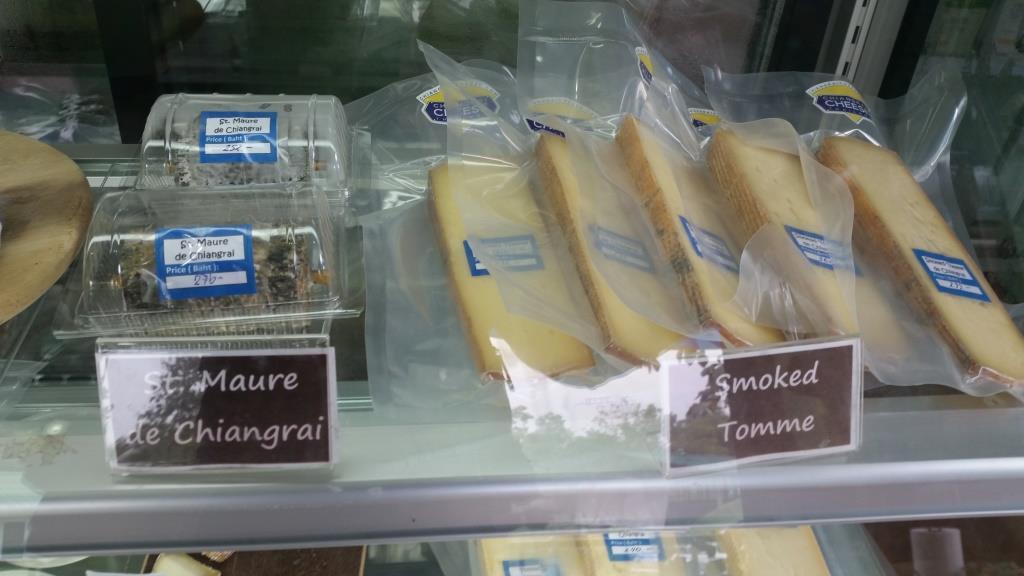 I really liked the Blue Cheese, tangy but not as strong as a standard Danish Blue. More of a creamy Blue Stilton flavour.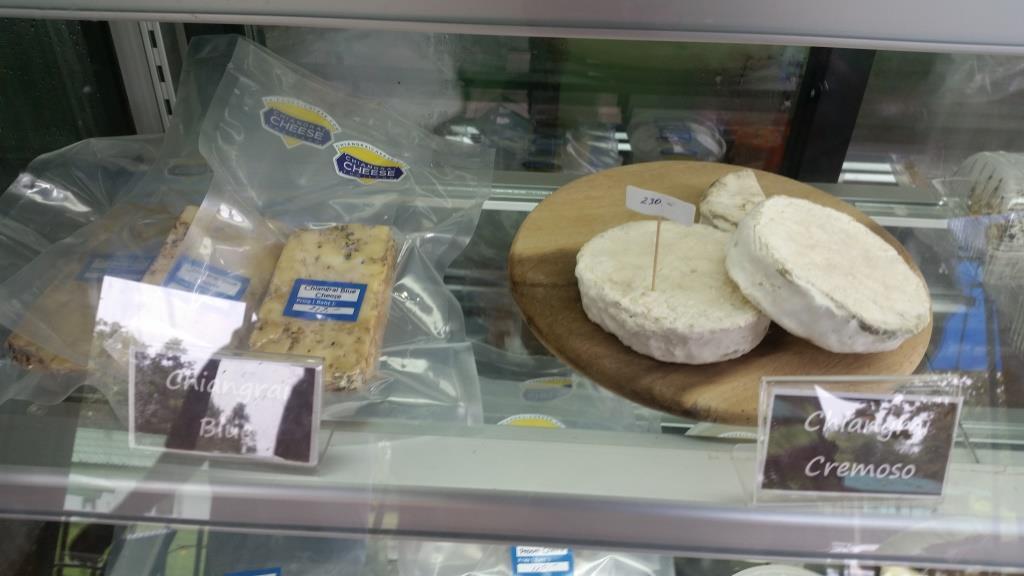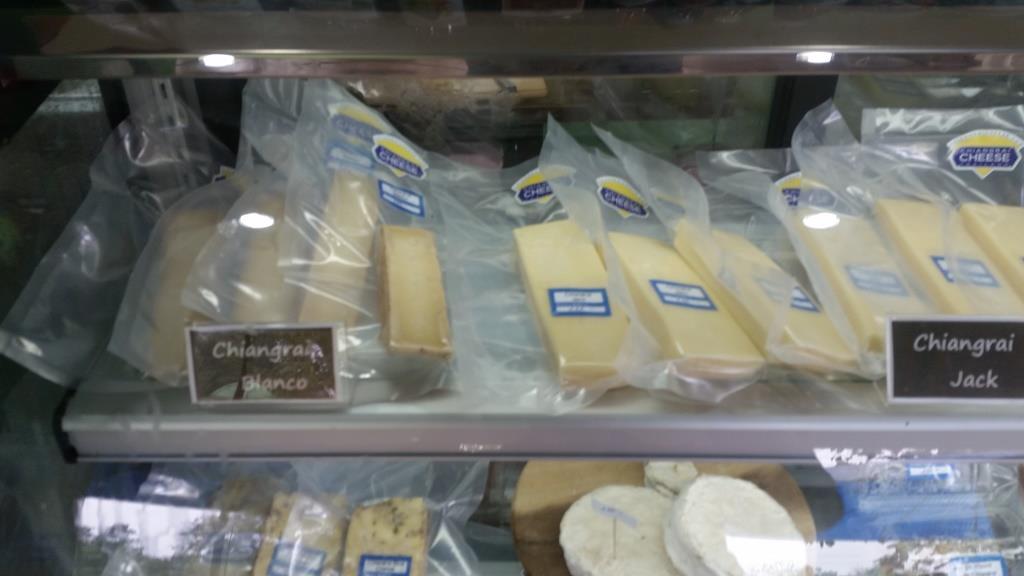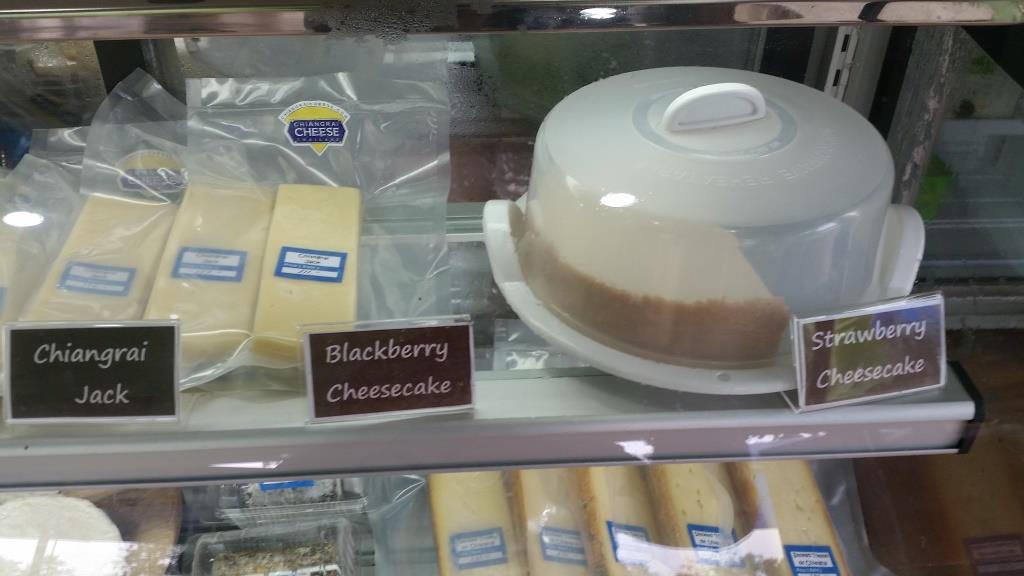 Rob also does a huge selection of hot sauces. You may have come across Thaibasco somewhere in the country.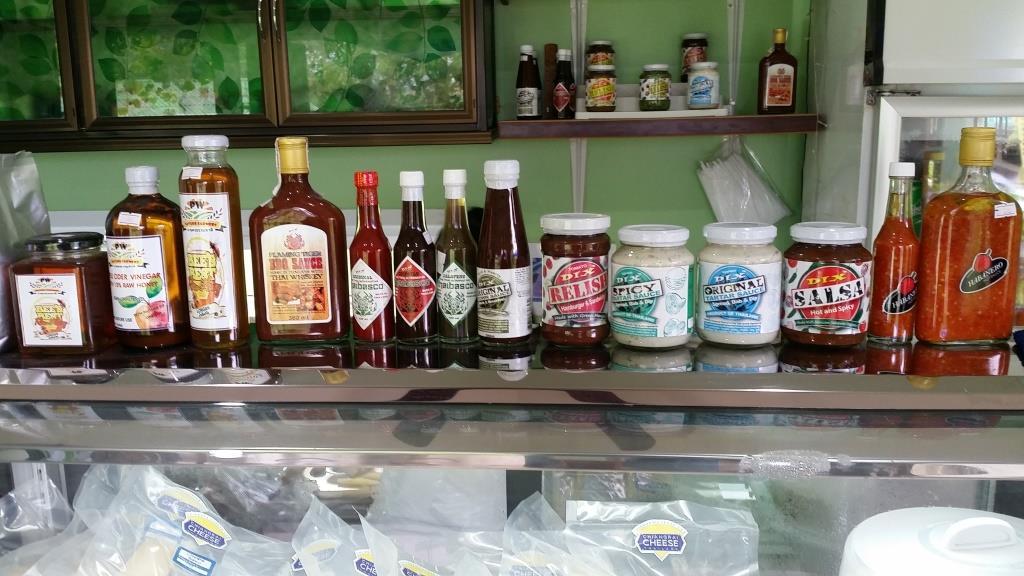 The cheesemaking vat takes several hundred litres of milk.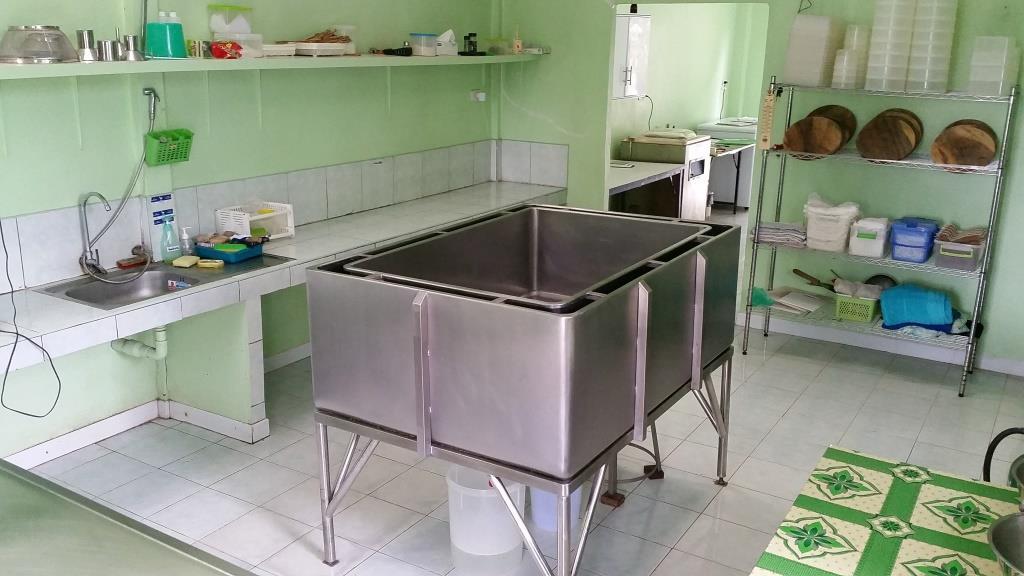 I was allowed a sneak peek into the cheese cave, where the cheese wheels are stored. Humidity and temperatures are kept confidential. The smell was just Glorious.......!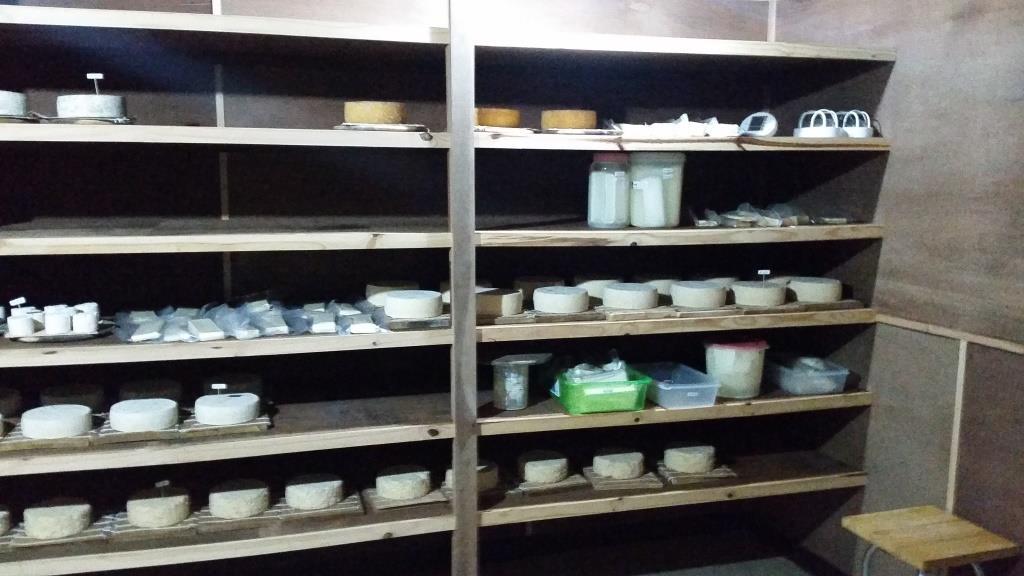 They have a cafe there and serve a great cheeseboard, where you select the cheeses you wish to sample.
This was a ChiangRai Blue, a ChiangRai Jack cheese like a mild cheddar and a Chiangrai Cremoso creamy cheese, like a Brie or Camembert.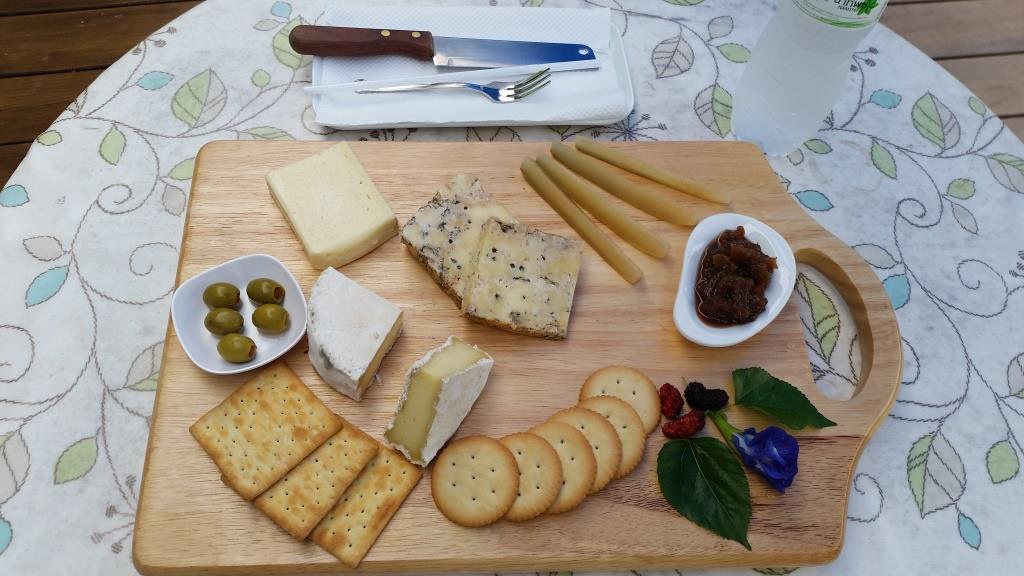 Rob's place is in a lovely spot, next to the Lao river.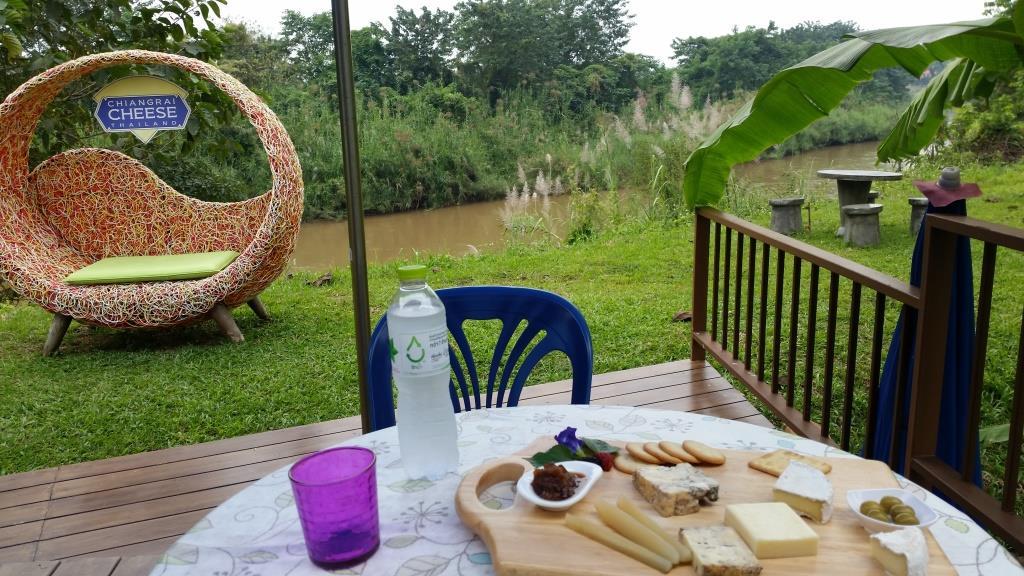 Also, he is making some cheese sausages, which you can try as a Hot Dog.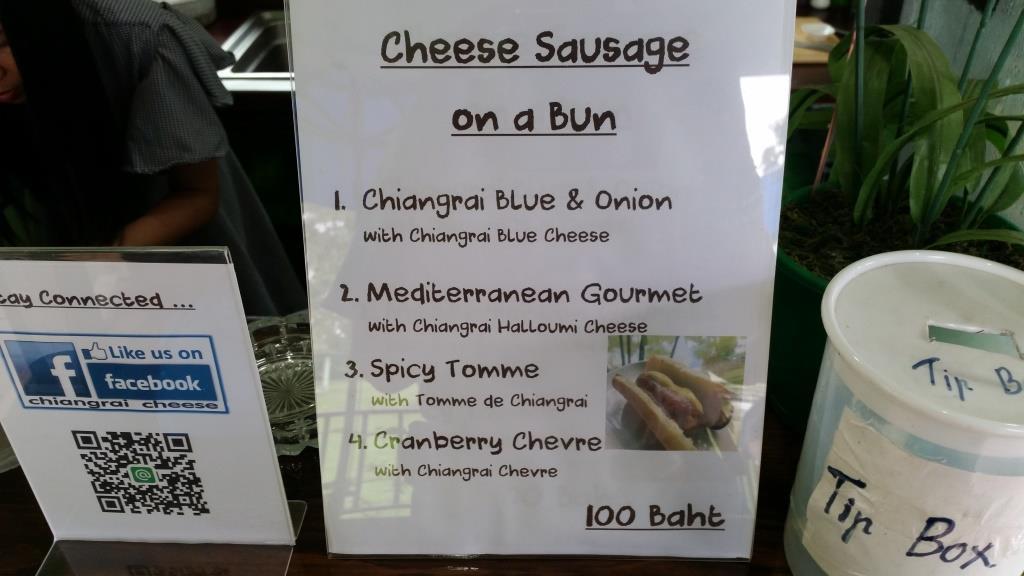 The goat shed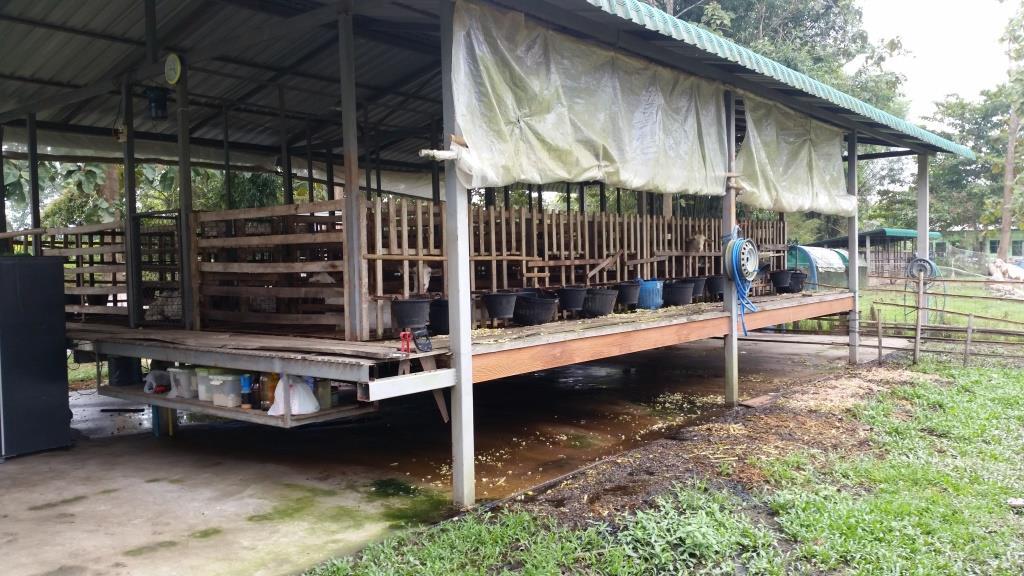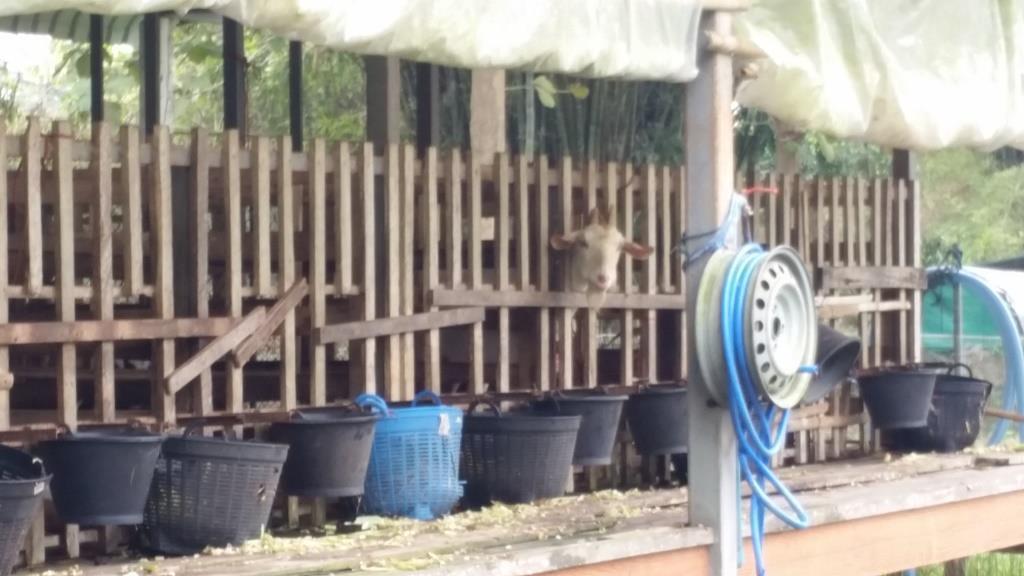 Chiangrai Cheese is open on Saturdays and is at; N 19 deg 50.955'. E 099 deg 50.040'.
So, if you wish to savour some real local cheese flavours, drop in on a Saturday and sample a wonderful cheeseboard at Chiangrai Cheese. I know I'll be heading back there again some time....
Website;
Chiangrai Cheese