The recent acquisition of a new set of wheels, a 2012 Yamaha Super Tenere 1200, was all the incentive I needed to get off my backside for a weekend run from our home in Cebu City to the neighbouring island of Bohol, two and a half hours away by RoRo ferry.
While there, we intended to pick up a set of Yamaha panniers from the owner of the only other Super Tenere currently in the Philippines.
So 6am Saturday saw us at Pier 1 in Cebu, going through the endless paperwork involved in moving a vehicle from one island to the other. While accustomed to the routine by now, it nevertheless strikes me that this system is mainly intended to provide work for a legion of paper-pushers who would otherwise be unemployed. With all the various papers in hand, myself and my tilak duly presented ourselves at the gate to the pier, some thirty yards from the ferry on-ramp. This is where we met our first barrier in the person of a "jobsworth" security guard who flatly refused to let my tilac through on the bike. Instead, I had to take her a mile down the road to Pier 3, where she was obliged to board a shuttle bus with other foot passengers to go back to where she started from. Such examples of "Thai wisdom" are also a daily occurrence here, and one simply has to laugh them off!
The ferry trip itself was uneventful, and allowed us to catch up on sleep on the bunk beds the ferry company thoughtfully provides.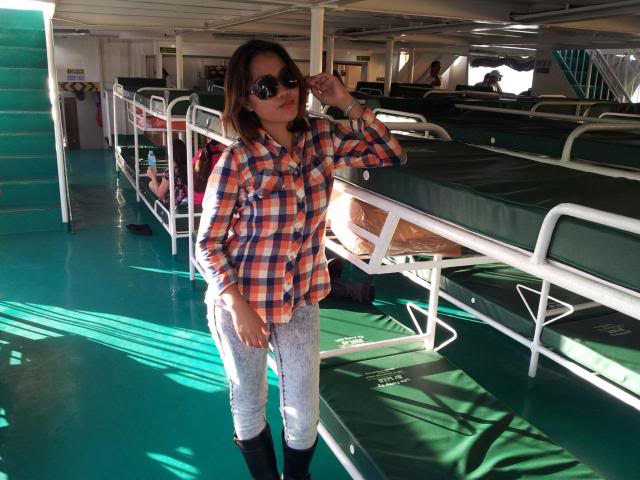 We rolled off at Tubigon Pier, some 40 kms north of Bohol's capital city, Tagbilaran. Tubigon is a picturesque little town with a nice central plaza and marketplace, just one of many similar townships scattered the length of the island's coastal highway.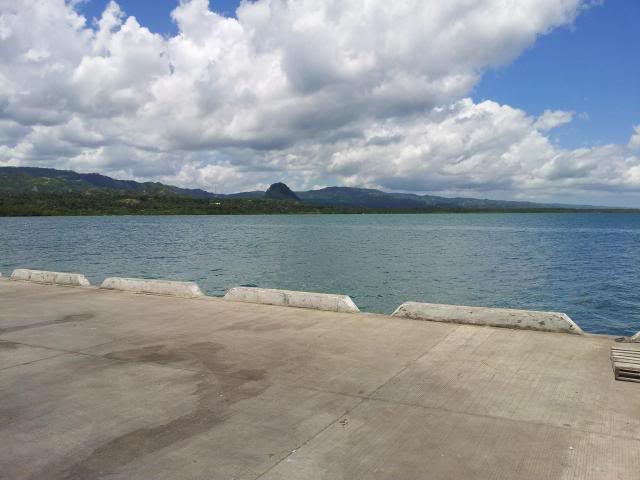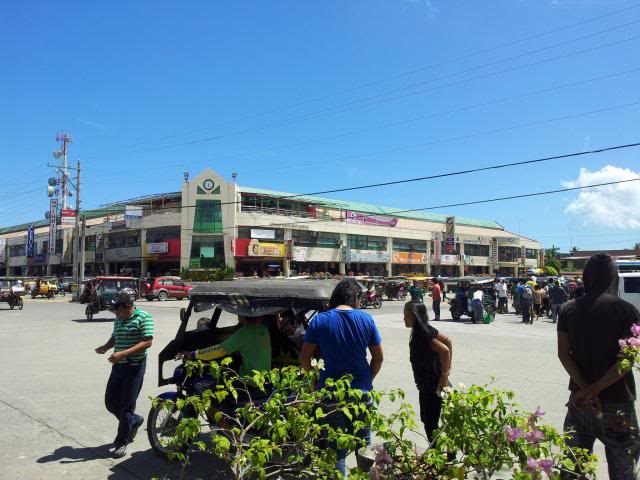 The weather of late has been extremely hot, with record highs, and today was no exception, with the temperature hitting the high 30s by 9am! Other than the extreme heat, the run into Tagbilaran was a pleasant change from Cebu, almost traffic free and a perfect road surface as opposed to the endless jeepneys, buses, trucks and potholes that are the norm in Cebu!
We went on through Tagbilaran town proper to Alona Beach on nearby Panglao Island, heading for our meeting with our Swiss friend Peter, who was supplying the panniers and topcase.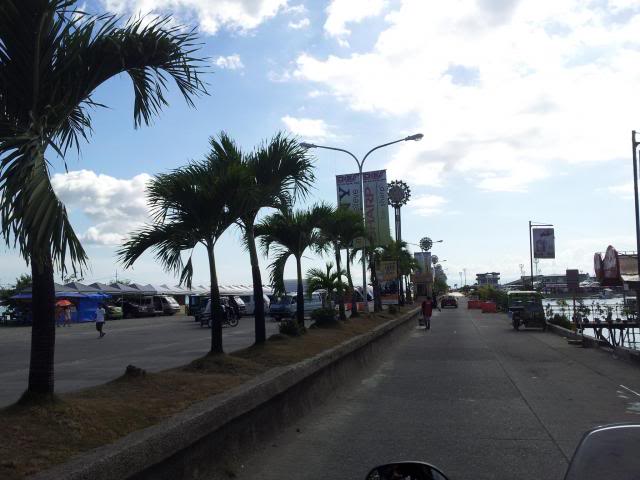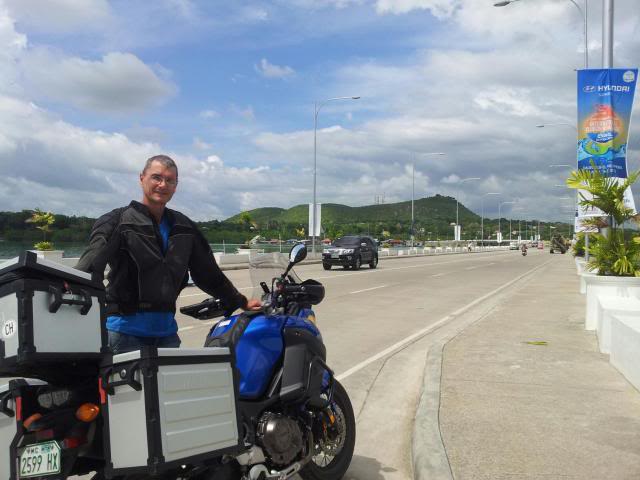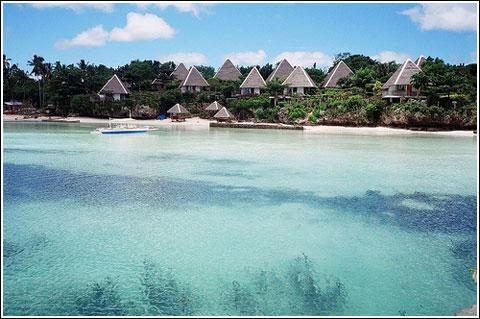 The planned fifteen minute instalment ended up taking an hour and a half, but eventually the job was done and we were off back to Tagbilaran to check into our hotel and relax.
The next morning we had an early breakfast prior to heading north up the east coast road to Valencia, Jagna and Ubay, at the northernmost tip of the island.
The weather was perfect, with a cooling sea breeze and the road was pretty much traffic free. This road is as good as it gets, perfect surface, alternating between cement and blacktop, with fast sweeping bends that hug the coastline and provide an endless succession of stunning views. This really is as good as it gets.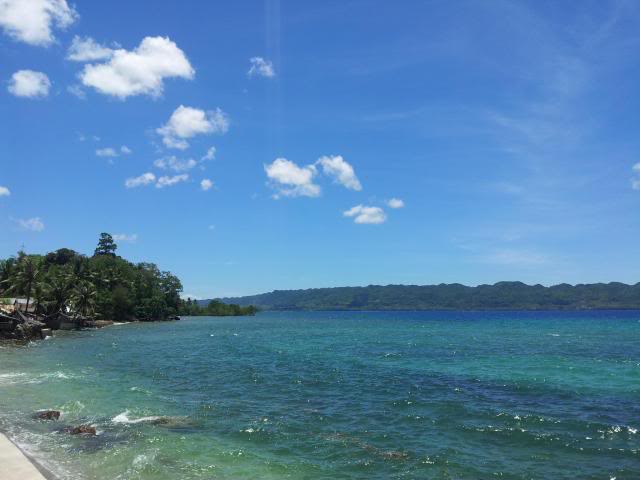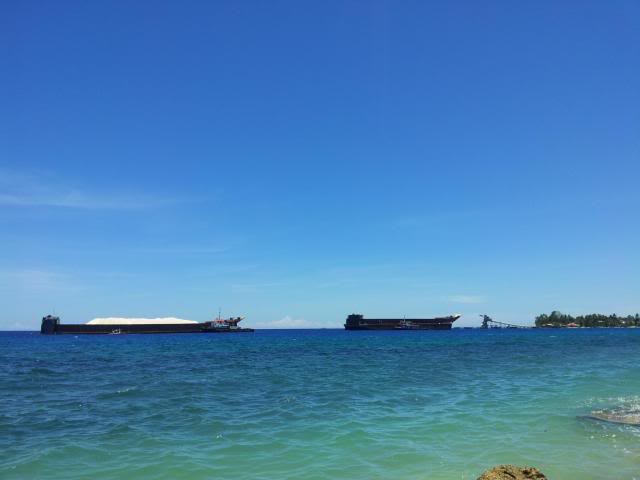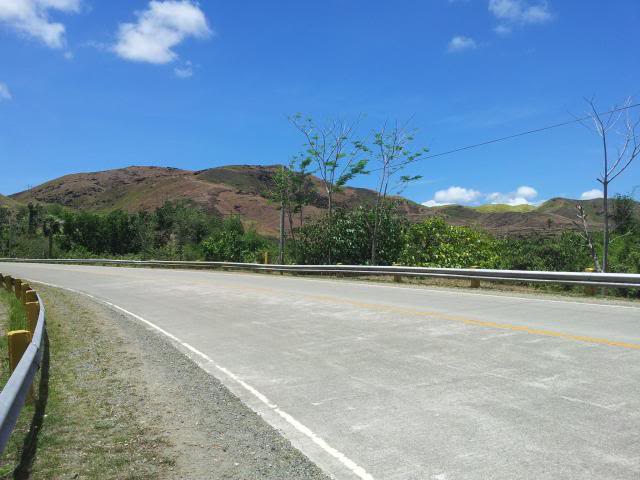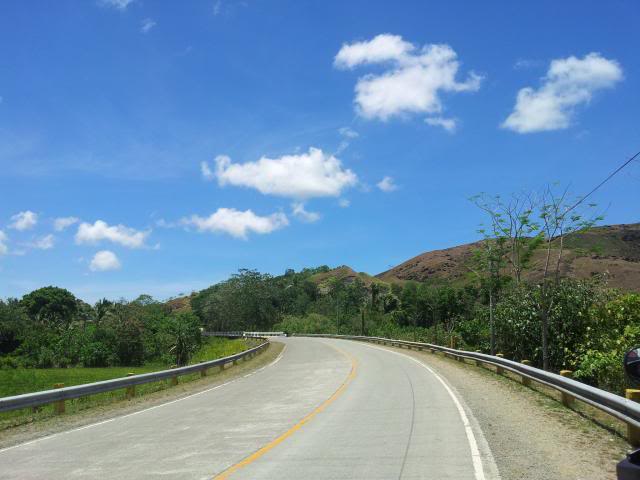 Bohol is one of the more affluent island provinces and it really shows. Lovely properties can be seen everywhere, the towns are clean and well-maintained and the highway is lined with flame trees (delonix regia) with their dazzling orange flowers.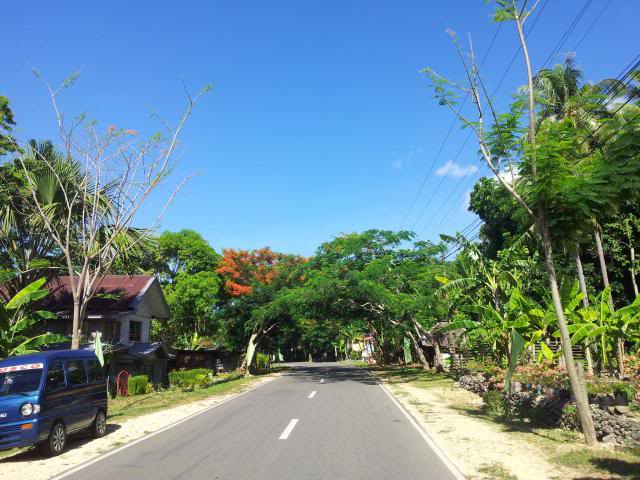 The Philippines is a predominantly Catholic country and nowhere is this more apparent than on Bohol. Churches, some exceedingly old and others of a more recent design can be found in every town and village we passed through. Being Sunday, there were also a large number of Boholanas in their Sunday best heading to or from Sunday Mass.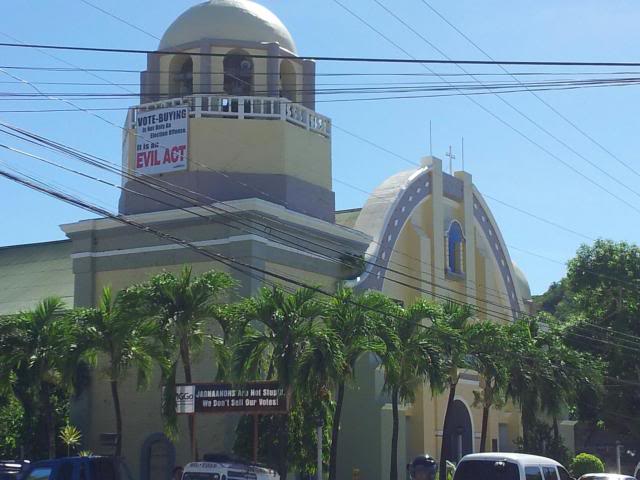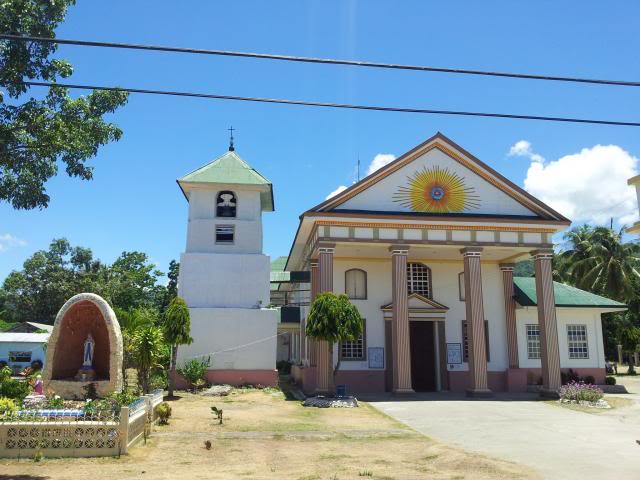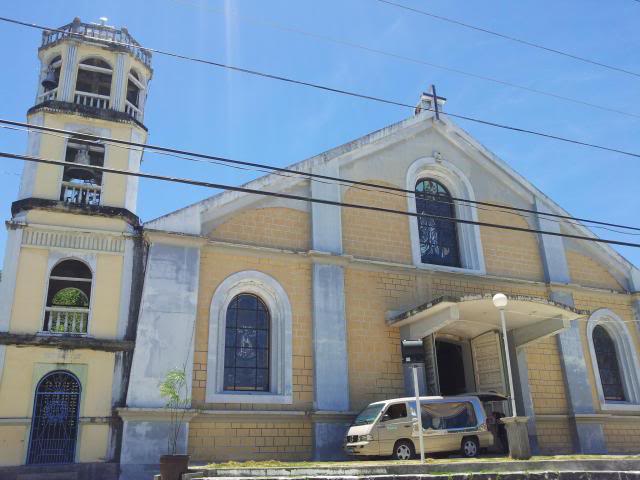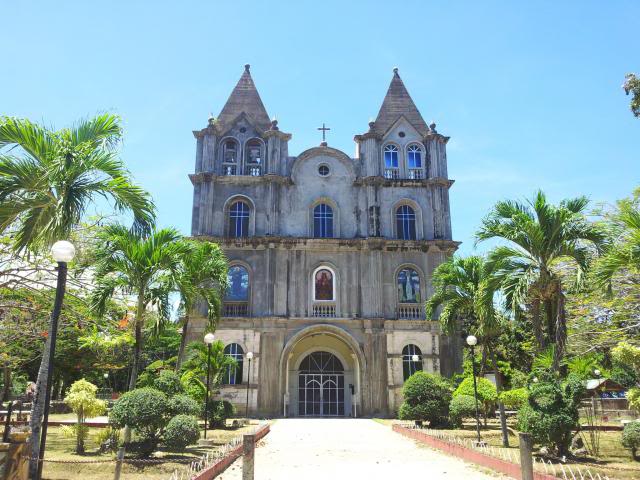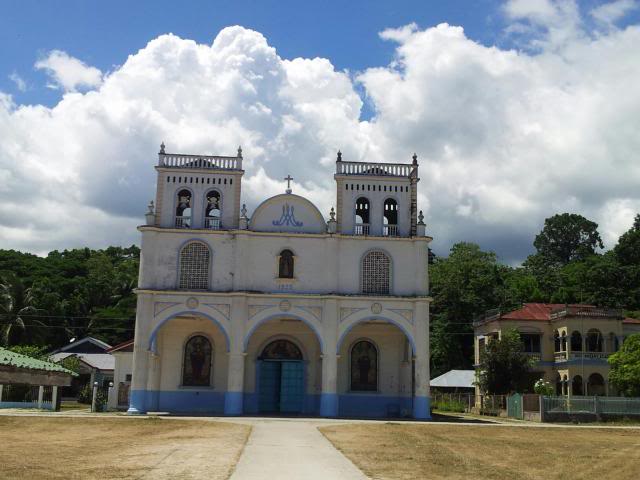 The road to Ubay is one of the handful of roads in the archipelago where high speeds can be enjoyed in relative safety. On most of the Philippine islands houses are built right alongside the highway, which presents an endless variety of hazards to the motorcyclist; kids running out the front door right onto the road, dogs, chickens, pigs, even families sitting down in the road socialising or having dinner in the evening. Believe me, I've seen it all here! However, on Bohol, houses are mostly set back from the roadway, and large sections of this particular road are bordered on one side by the sea and cliffs on the other, thus affording an unobstructed view and hazard-free opportunity to let the bike stretch its legs!
We arrived in Ubay around 11am and stopped for a drink and a snack.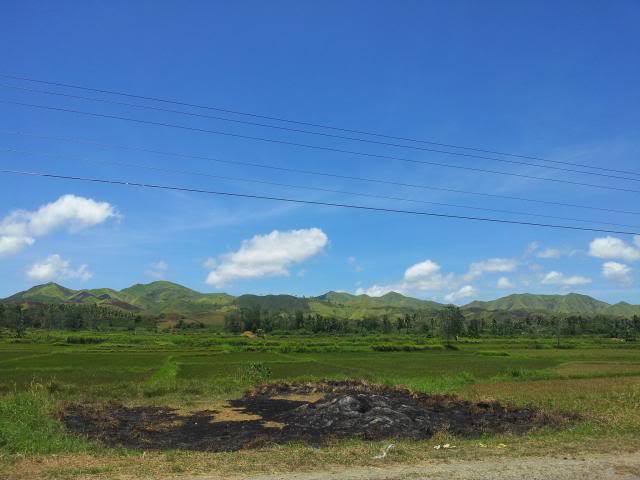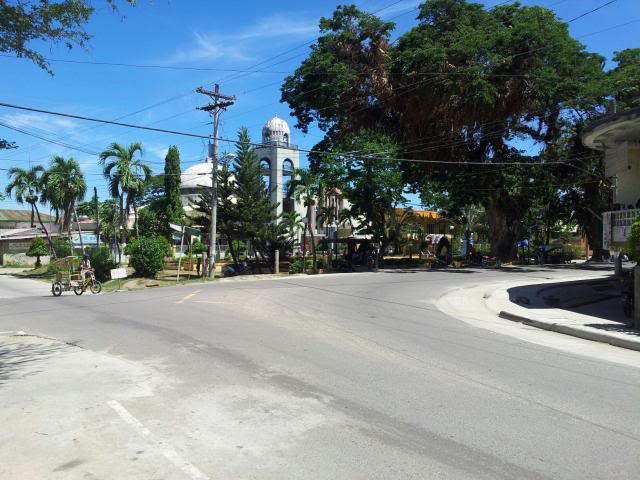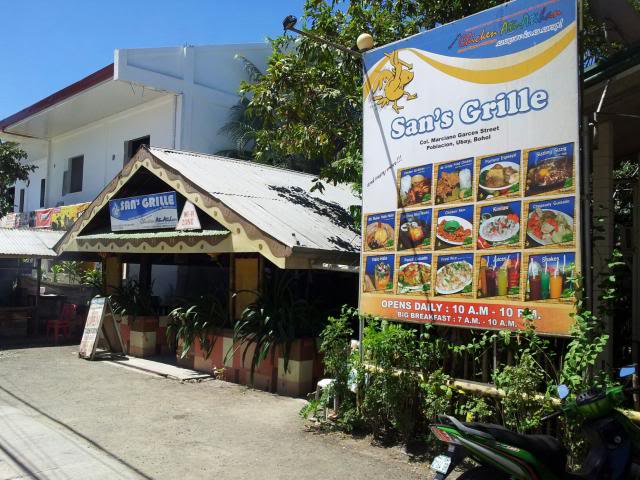 Then we turned round and retraced our route to the junction of the road leading to Loboc, Bohol's Chocolate Hills and the Manmade Forest, some 15 kms from Tagbilaran.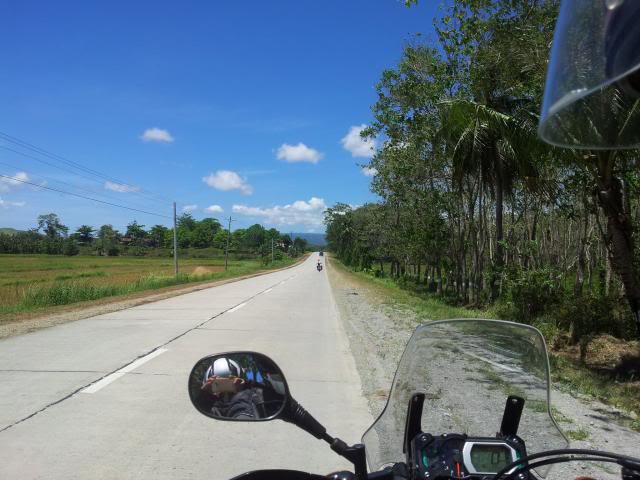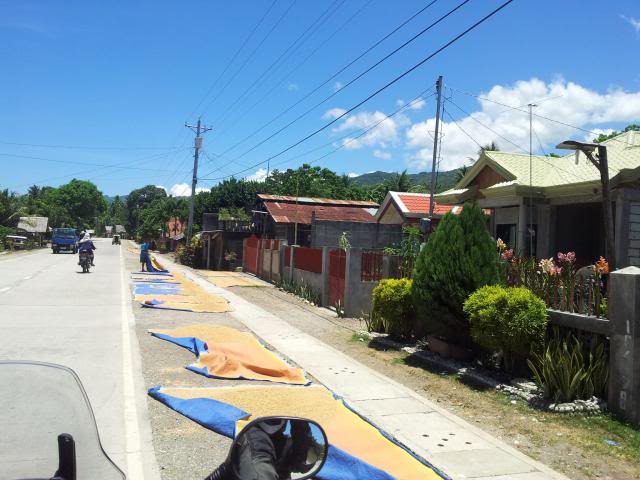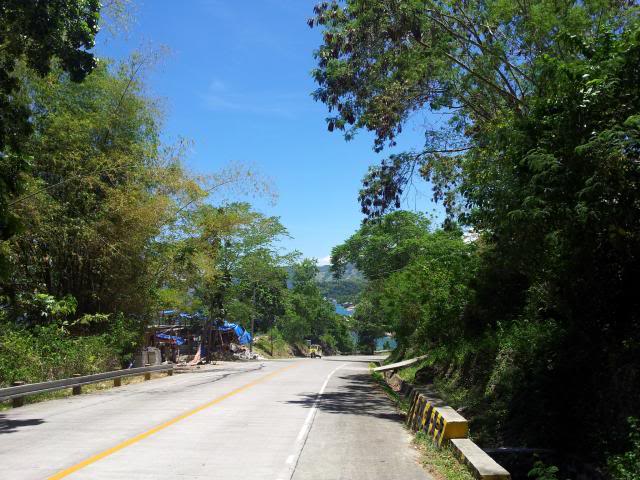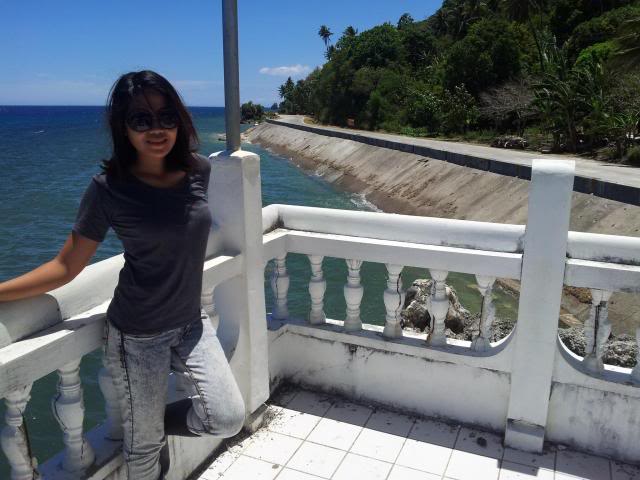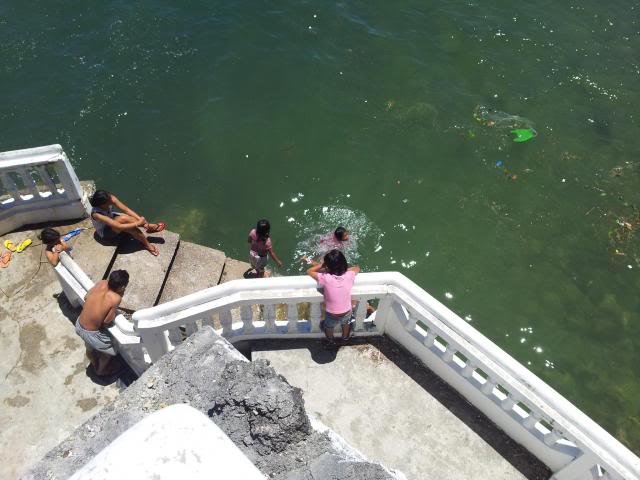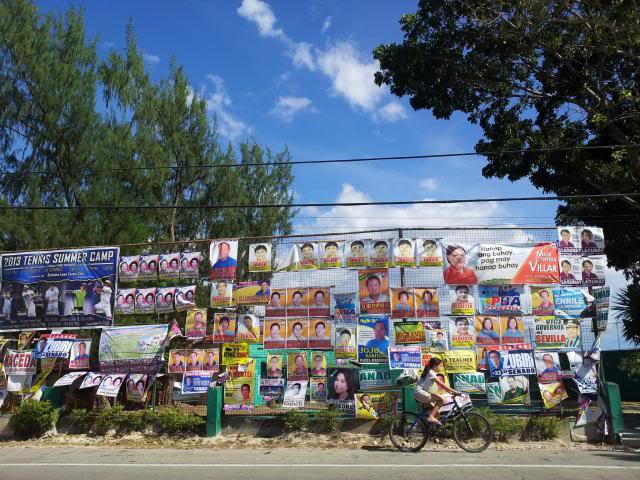 Loboc is a river adventure centre very popular with both locals and tourists.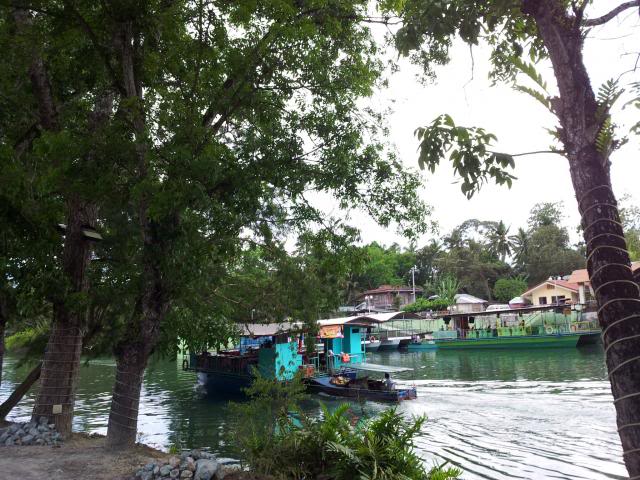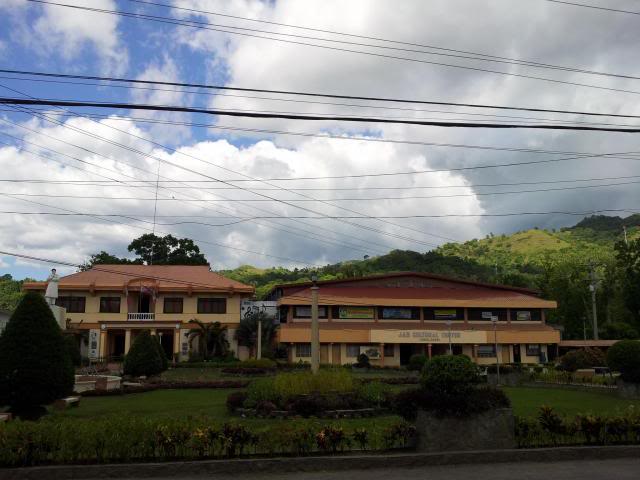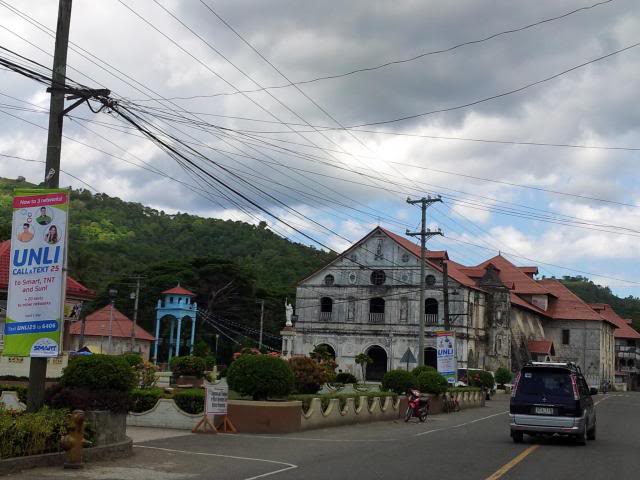 A few kilometres further on we entered the Manmade Forest. This is reminiscent of a fairy glen type setting, with huge trees forming a dimly-lit tunnel through the forest for several kilometres. The temperature drops dramatically in this section and is almost chilly when compared to the usual ambient temperature.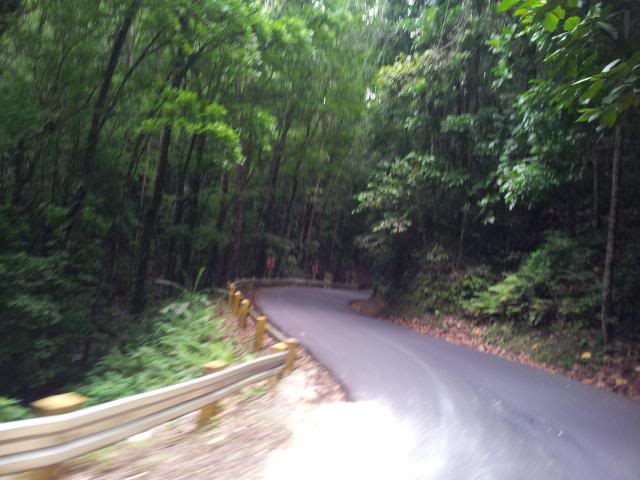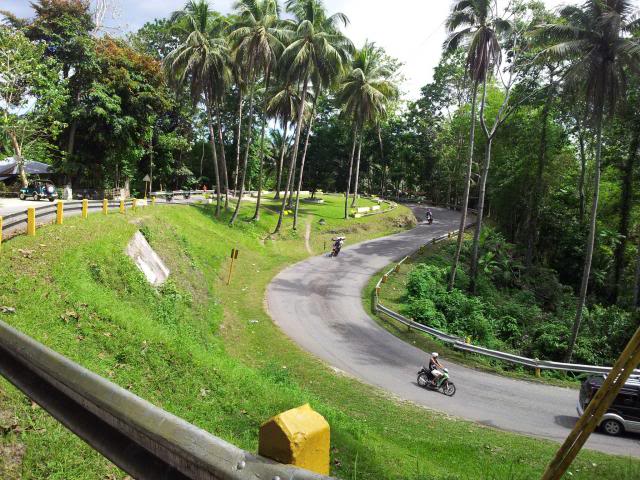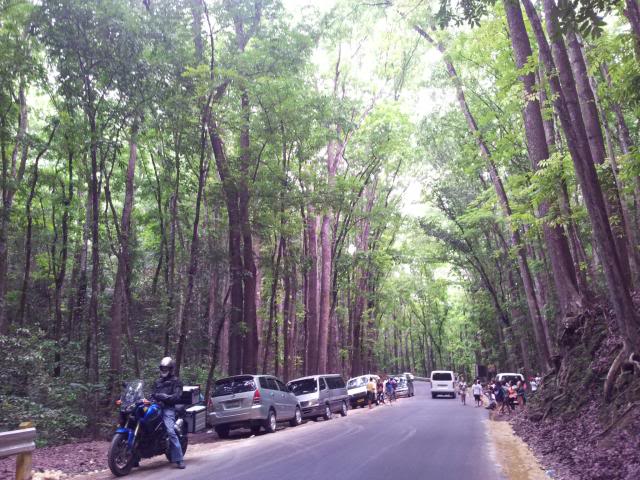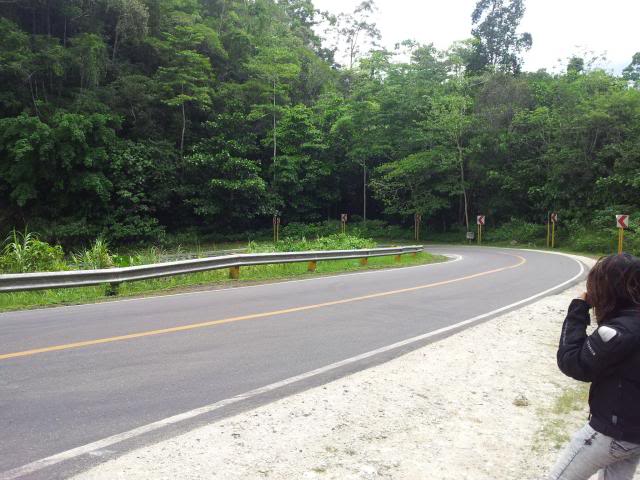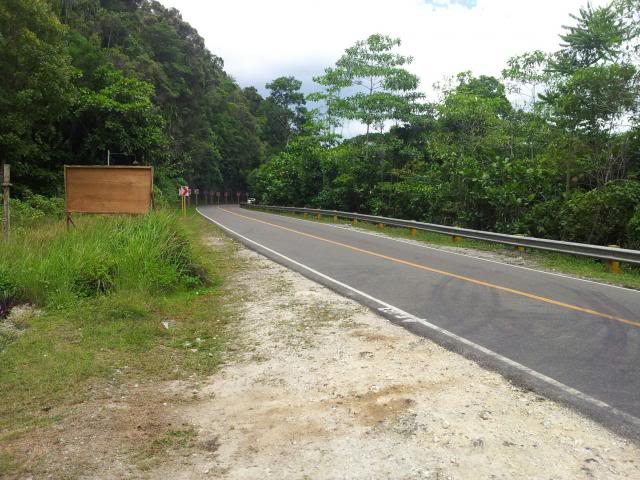 The road runs through to Bohol's major tourist attraction, the Chocolate Hills, named for their colour during the arid summer months. (During the rainy season they are in fact green!).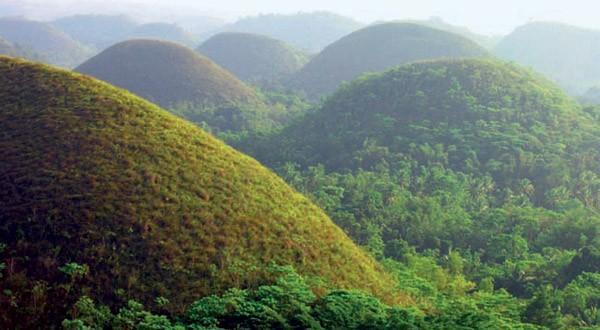 Having visited them on a previous visit, and not wishing to join the throngs of tourists that crow the area on weekends, we spent a pleasant half hour chilling out in the forest prior to turning back and heading to our hotel in Tagbilaran. All in all, a perfect day.
The next morning it was simply a case of heading back up to Tubigon to catch the midday boat back to Cebu.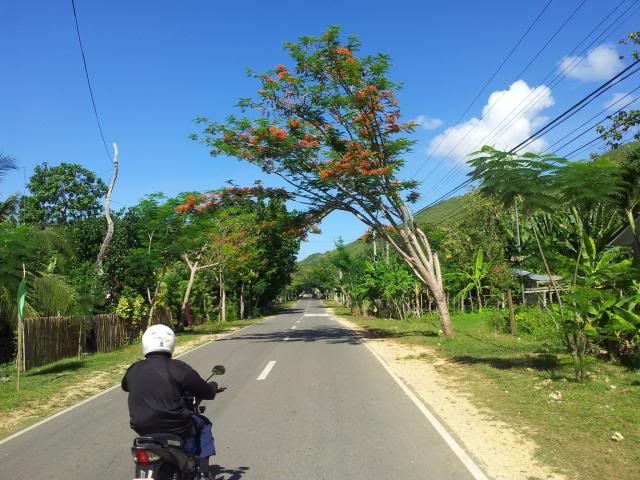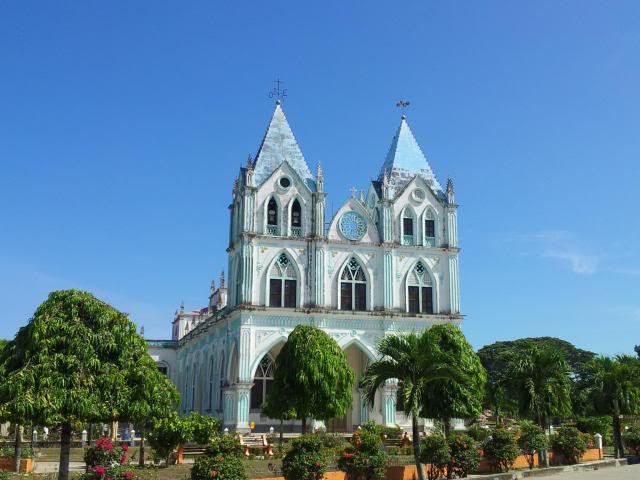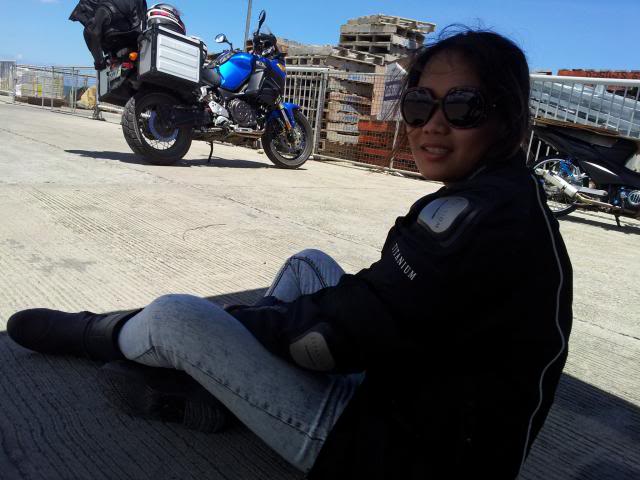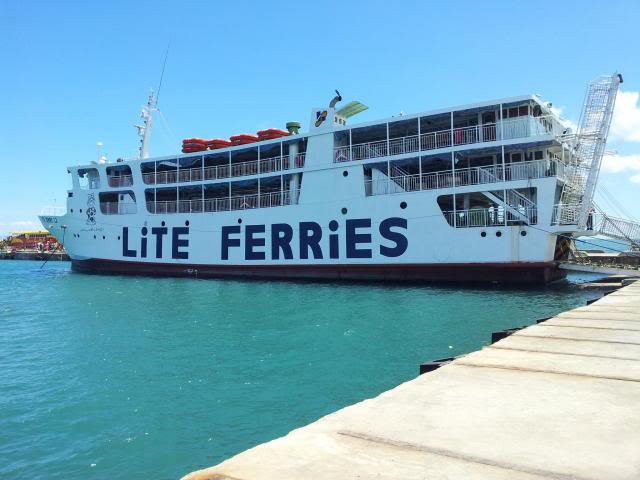 I have lived in the Philippines since 2005 and have come to love the place. It offers a variety of opportunities for riding, though the distance one rides in a day tends to be a lot less than I was used to in Thailand, due to the somewhat dodgy roads and lack of town and city by-passes. Whereas an 800 kilometer day in Thailand would be perfectly doable, 250 kms is a more realistic target in these parts. However, the trip was extremely enjoyable and notched up enough miles to complete the running-in process on the Teneré. The bike is a blast, extremely comfortable and a joy to ride!
Stay safe!