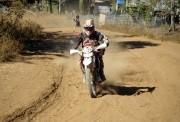 Mar 30, 2010
2,139
278
83
GPS Make / Model:- Zumo 660
GPS Track Name:- Chiang Mai to Chiang Khong and back
GPS Track Recorded by:- brian_bkk
Start :- Chaing Mai
End:- Chiang Mai
Way Points:- Chiang Khong
Date :- August
Season :- Rainy
Conditions :- Dry and good weather.
Link to trip report :-
https://www.gt-rider.com/thailand-motorcycle-forum/showthread.php/36877-4-day-trip-with-Rob
Fun little video riding along the Mekong with Laos on your right..
Other comments you would like to add:-
Roads:- 118, 120, 1, 1202, 1021, 1222, 1155, 1020 - coming back includes the 1020, 1128, 1126, 1202, 118
Detour for lunch at a resort out side of Chiang Mai - Can't find any road number on google.. you turn left at Mae Pong
Feel free to correct or add any missed roads above.. These came from Google Earth.
Attached files
Chiang Mai to Chiang Khong and back.gpx
(916 KB)