Administrator
Staff member
Subscribed
Jan 16, 2003
12,877
3,411
113
67
Found another old one for you guys.
The end of the road R1256, on Doi Phukha on the Pua side.
Not a great snap, & probably from 90-91-92?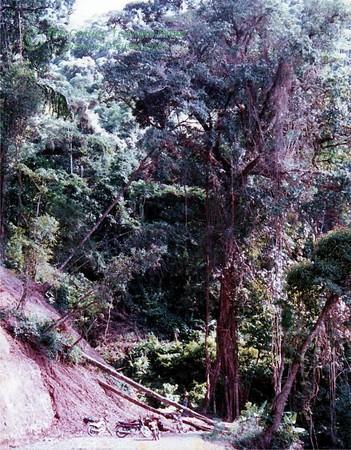 This spot is before the famous Chomphu Phukha tree, & as you see can the road had not reached that tree yet.