The weather looked beautiful yesterday afternoon so I jumped on the bike to go exploring. Of course, no sooner had I hit the road it started pissing down. Ah well, whatcha gonna do?
I headed to Minburi since I read it's flooded and I used to live there.
Seems like all the major roads are fine. No flooding on Ramkamhaeng, Rom Klao, Chalong Krung or highway 304. Chao Khun Thahan road is rather badly flooded on the westbound side, but traffic was still getting through. Eastbound side is high and dry.
Many smaller roads are flooded and some are impassable.
A few pics-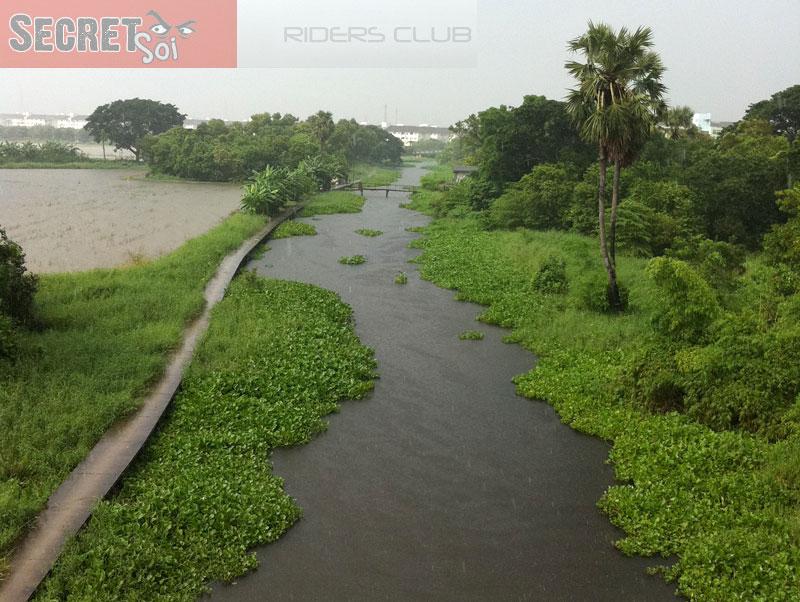 Canals are full and overflowing.
Nice to see that not everyone is miserable- check out these kids jumping into a flooded canal-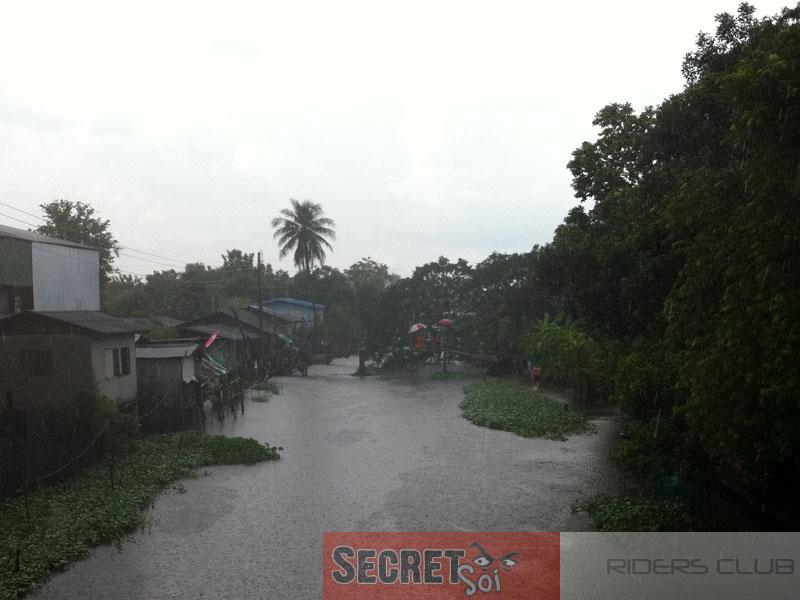 Folks who've built their homes at canal level are getting their feet wet...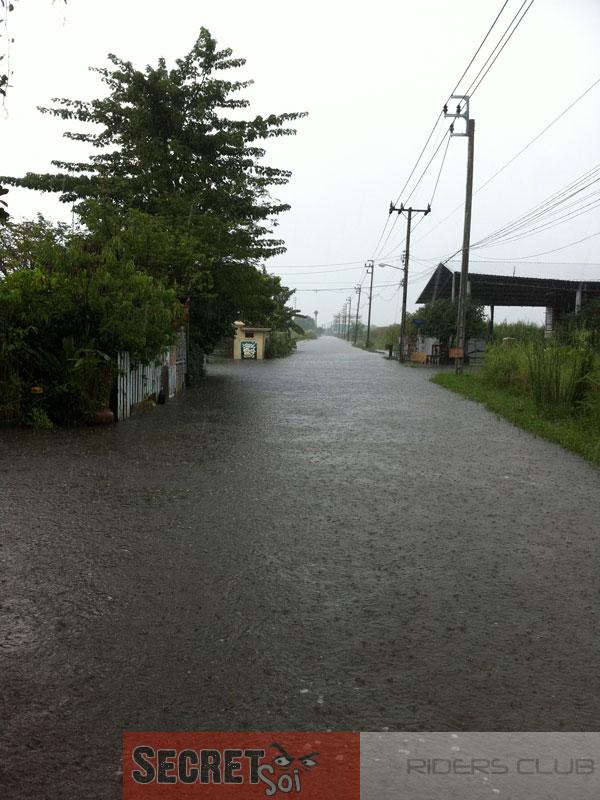 I was going to give this road a try (I think it's Rom Klao Soi 19?) but the Fortuner I was following U-turn'd when we got to a particularly deep section and I figured it would be foolish of me to try and get through here.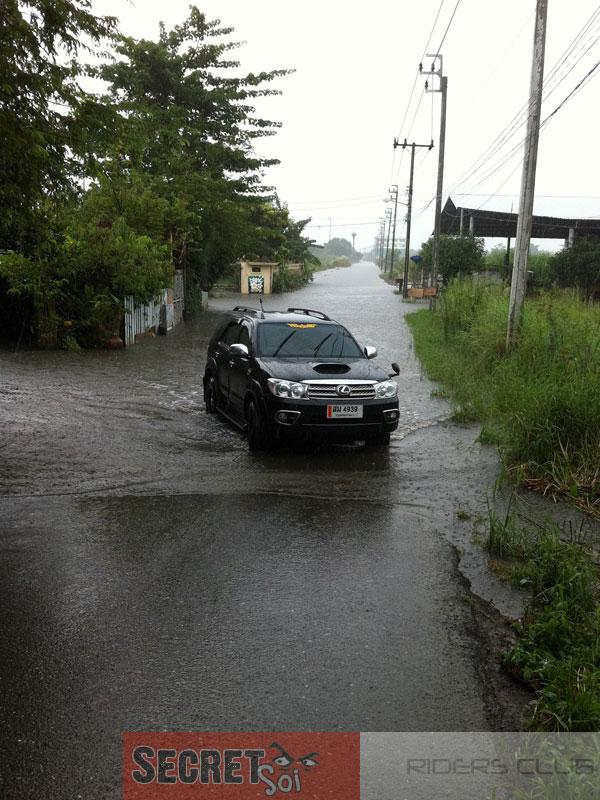 Stopped in front of my old place on Kum Klao road and snapped this pic-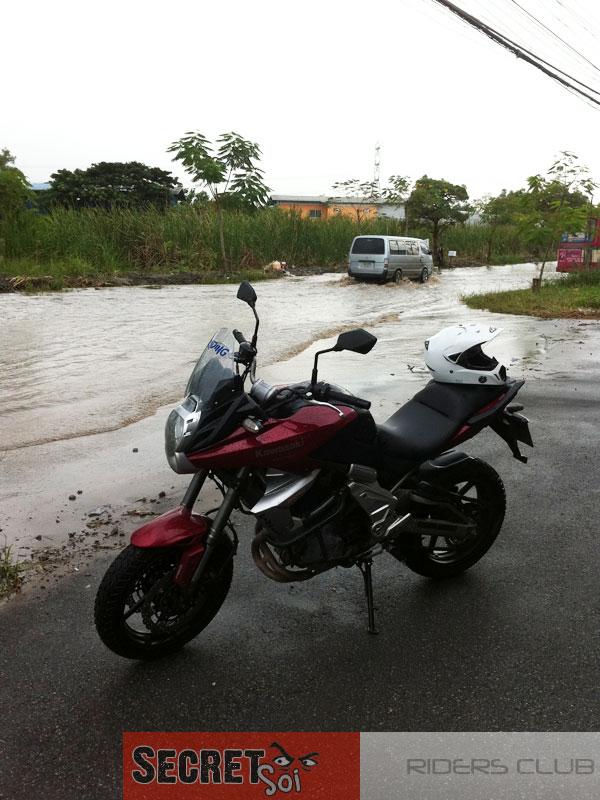 The water wasn't very deep here, but on other parts of the road it was a bit dicey- I'd say around 2-3 feet deep. Some of the roads are in very rough shape but the Versys handled just fine. There are times, when navigating serious potholes that I find myself wishing for a 21" front wheel though...
So, it's bad, but not as bad as I expected. No flooding at all in "downtown" Minburi. (Yet)
Take it slow when you can't see the pavement, weight your pegs, and keep the revs up while feathering the clutch if you find your exhaust submerged.
Pretty fun but I came home looking like a drowned rat!
Good luck everyone!