We have a beautiful 2017 Up Beat Trailer for Sale! Modified for Verticle Storage and Hide Away. Perfect for Short and Long Holes. It has a Green book, Lights,Plates and registration.
It has less than 500 kms., looks brand new and beautiful, rugged Steel Diamond Plateing This is the verticle storage model with wheelie wheels and swing away tongue for storage in a low cieling area. A small Hide away Foot Print of only 10.5 sq.ft.(2.1ft X 5.1ft) , and reduced hieght of 6ft. Built in Ramp that stowes on top (adjacent to Motorcycle) and can easily deployed in seconds with positive Detent for safety and Peace of Mind.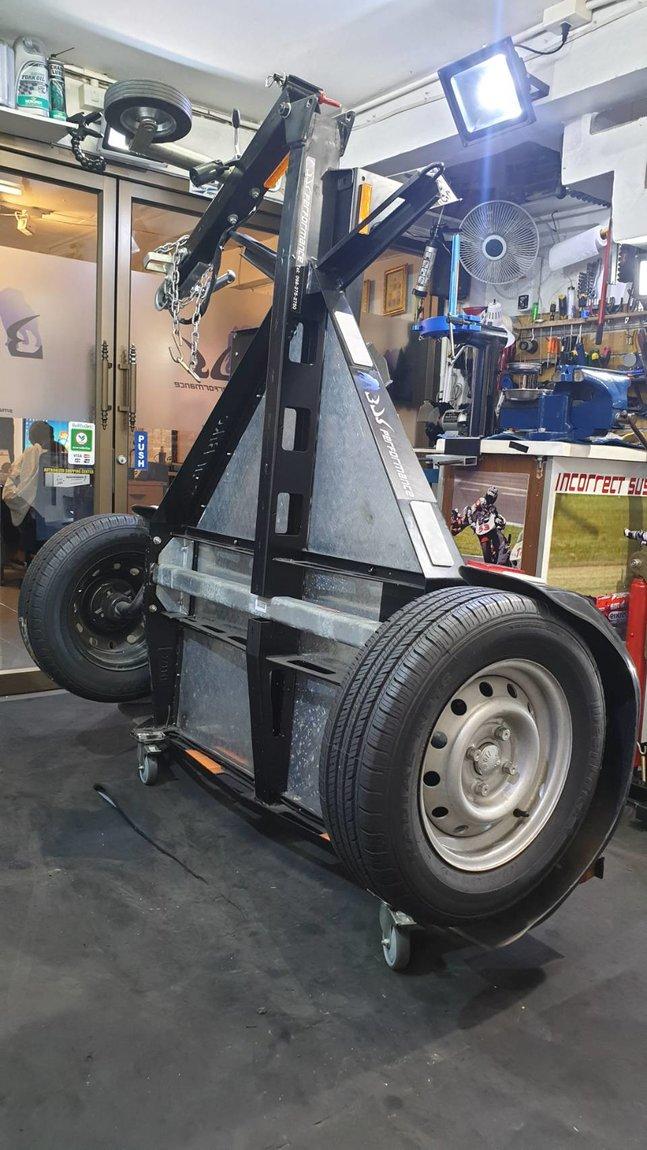 It's a perfect Big Bike trailer for short and long hauls, tracks perfectly. It's invaluable for Operators and Tour guide companies that need to keep a spare Bike for breakdowns, and quick on the road exchanges for they're riders to continue the tours.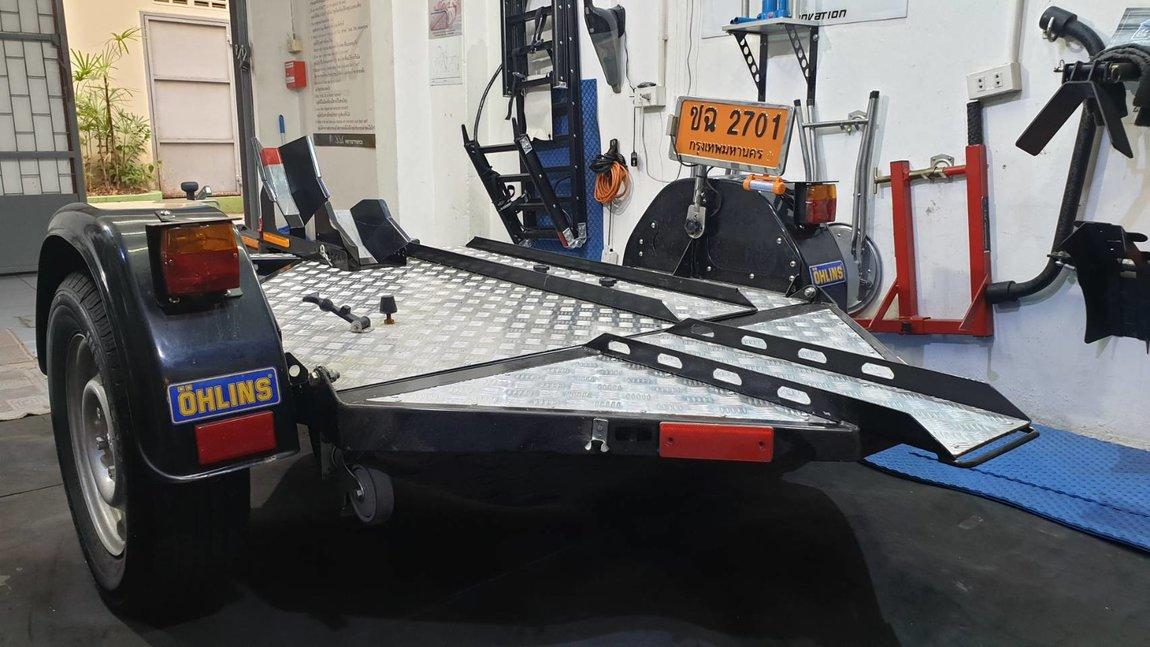 We would be happy to ship with your favorite carrier or agent, or come down to BDS Performance (In Ekkamai, Bangkok) and pick up at your convienance.
Asking Price is: 60K Baht.
Last edited by a moderator: