The 2017 Honda Rebel is built along classic "bobber" lines. The two new Rebels (300 and 500) are built on an almost chassis. This is a new trick from Honda who have never before inserted two completely different engines into the same framework. In the car industry, it's pretty common but its a bigger challenge for motorcycles. That said, Honda appears to have done a slick job of pulling it off.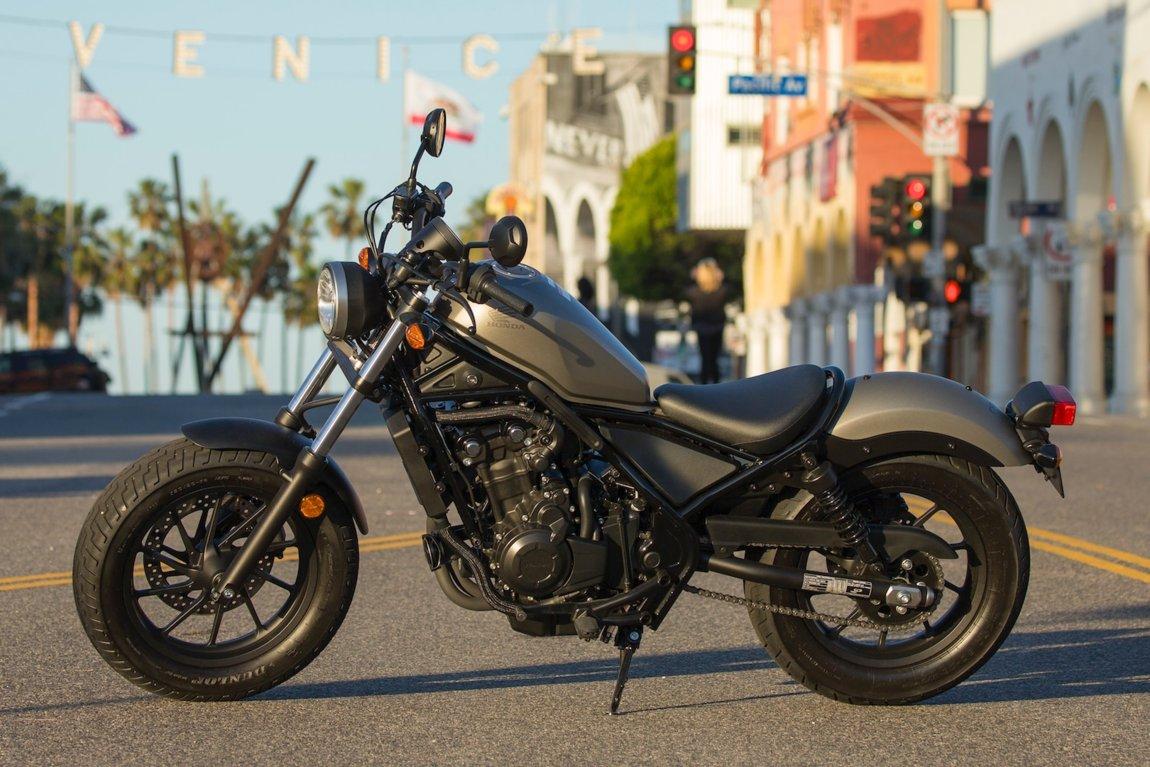 Wheelbase
: 58.7 inches
Seat height
: 27.2 inches plus an especially slim seat/tank junction make for an easy reach to the ground.
Both Rebels share identical suspension components:
Front
: 41mm fork with 4.7 inches of travel
Rear
: twin shocks dishing up 3.7 inches feature identical spring and damping rates.
THE REBEL 300
Honda adapted the basic 286cc liquid-cooled single used in their CBR300R and CB300F. This dual-overhead-cam four-valve engine produces about 28hp at the rear wheel. In the Rebel, designers delivered fuel injection and ignition mapping that strengthens torque output. The bike has a six speed gearbox.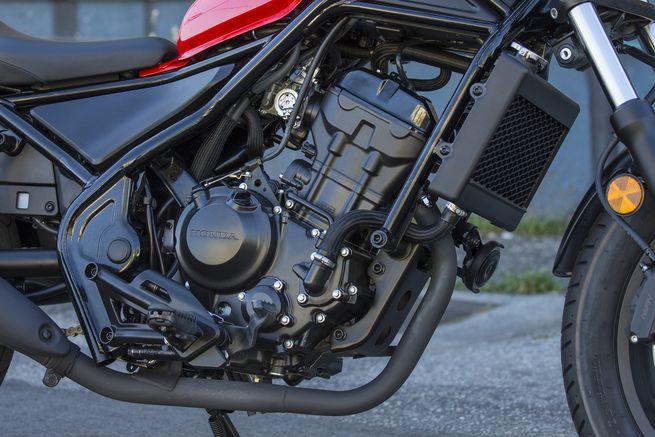 The REBEL 500
The 500 has good torgue that serves riders well on twisting mountain roads. The 471cc liquid-cooled parallel-twin engine is derived from the 500 Honda range: CBR500R, CB500F & CB500X. Previous CB500 engine dyno tests have shown around 44 horsepower, so the power to weight ratio is nice.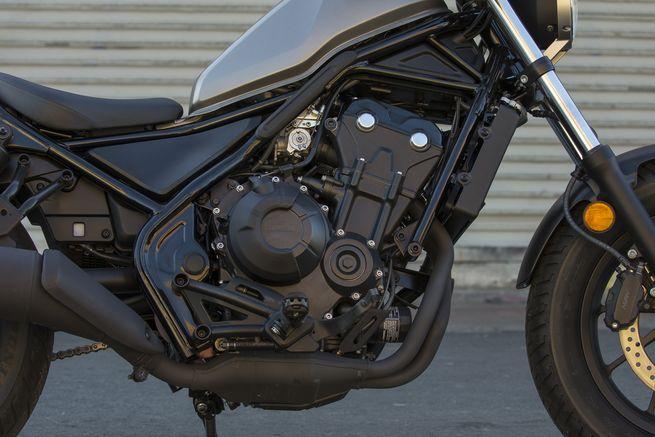 All in all, these are long overdue replacements for the excellent old Honda Phantom that has served so well in Thailand since its launch many years ago.

Prices:
vary depending on packages / accessories
Rebel 300 - +160k THB
Rebel 500 - +220k THB

Rebel 500 Ride Review:
..