Well I have decided I need to cut the cost of my motorcyling a little bit, so whats the obvious thing to do...........Yes buy a new bike!!
So yesterday I visited Yong Yontrakarn in Udon Thani, been selling the Kawa range for over 12 months now, and I was suprised to see that the 650R was there in all 3 colours, also rack and Givi panniers available.
Did not take long to decide on the black, boring old me, just don't think I will fit with bright green and the blue somehow did not look as classy as the black.
Must say I was impressed with the service, all done in 25 minutes. Free Real brand helmet and T shirt and free delivery to Khon Kaen the next day, it could have been the same day, except I did not have the cash on me.
My logic is that I will look to sell the FJR in the next 6 months and will use the 650R for all my smaller trips, save putting to many expensive km on the remaining 1200GS, and also I enjoy the flexibility of a smaller more manouverable bike around the town and local roads.
Some pics of the bike delivered today, after its first local dusty run and a quick wash.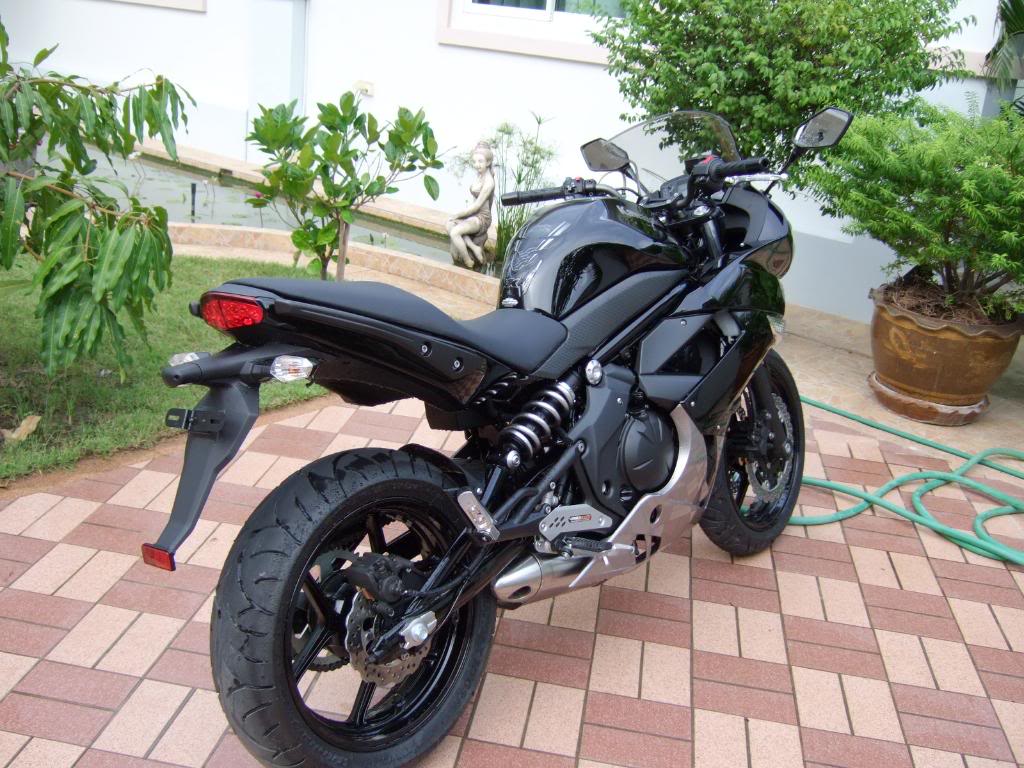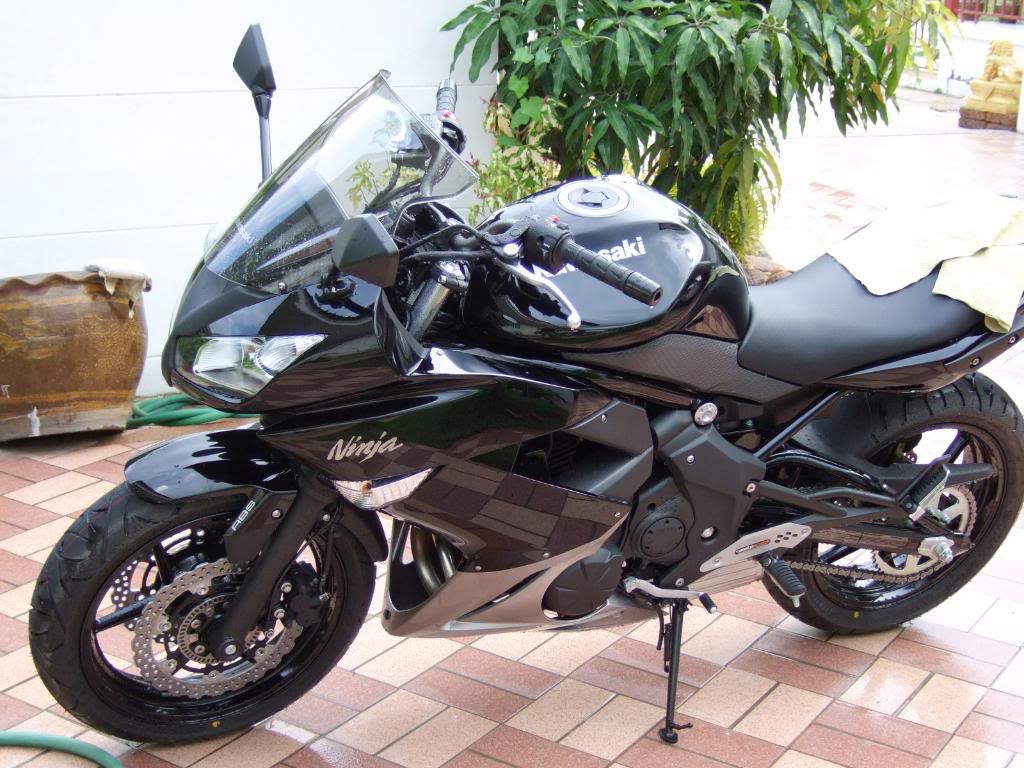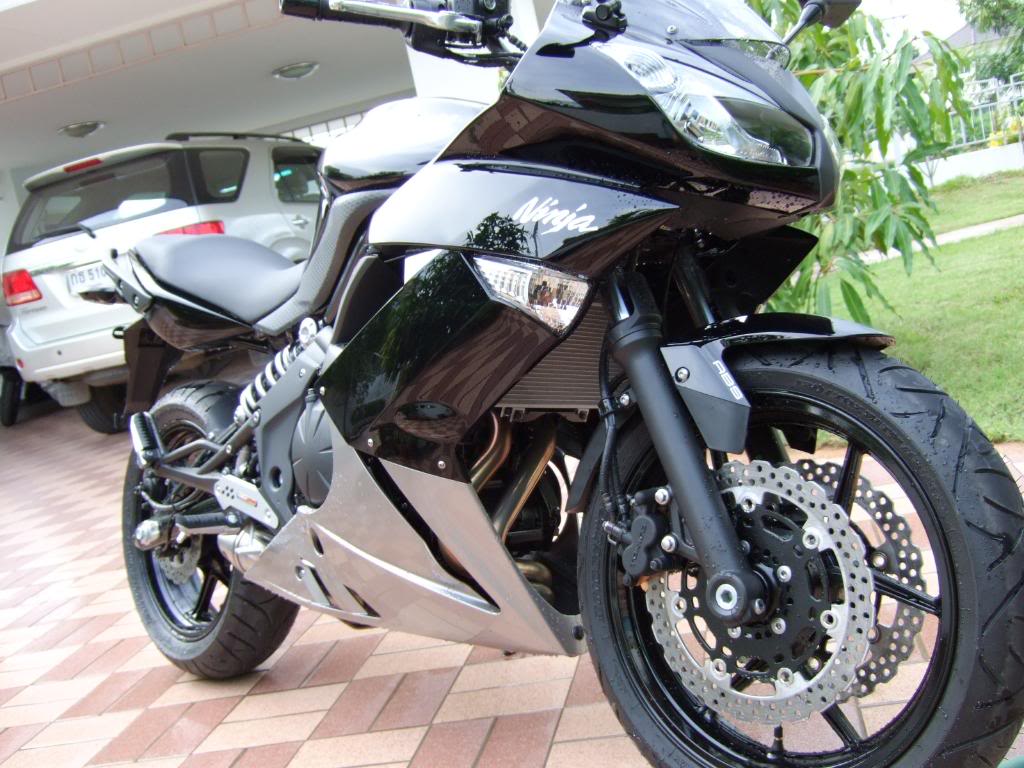 A pretty machine and incredible value cf most other new bikes available here.
A couple of pics of the FJR to compare also taken today,
Anyone spot the differences?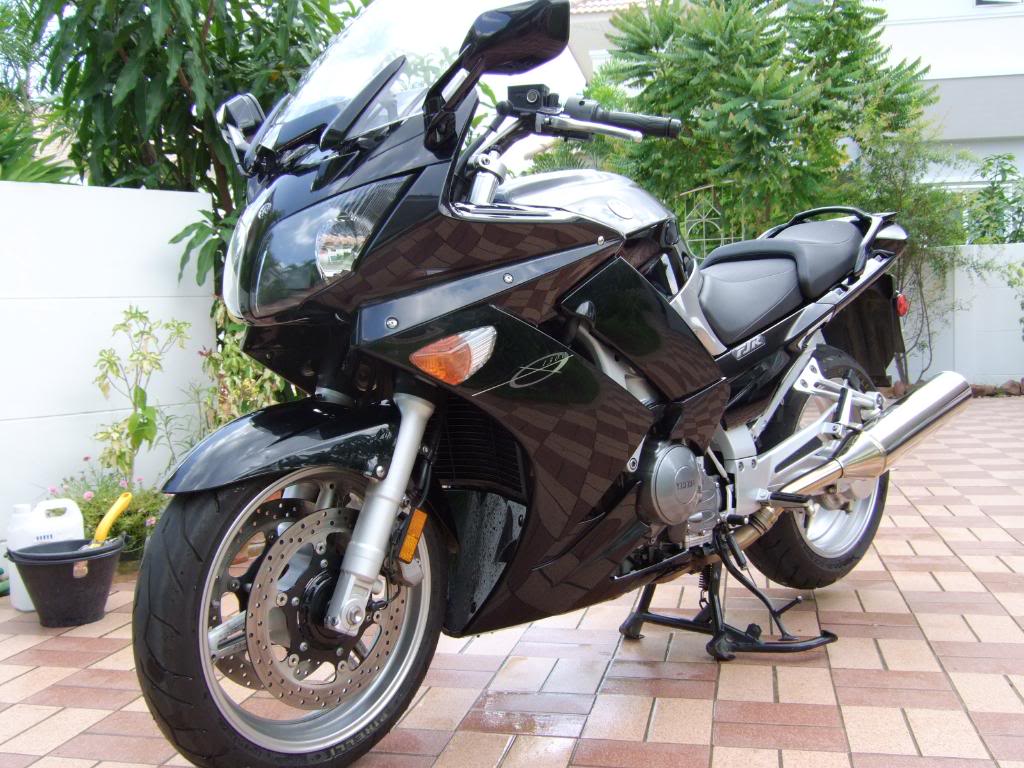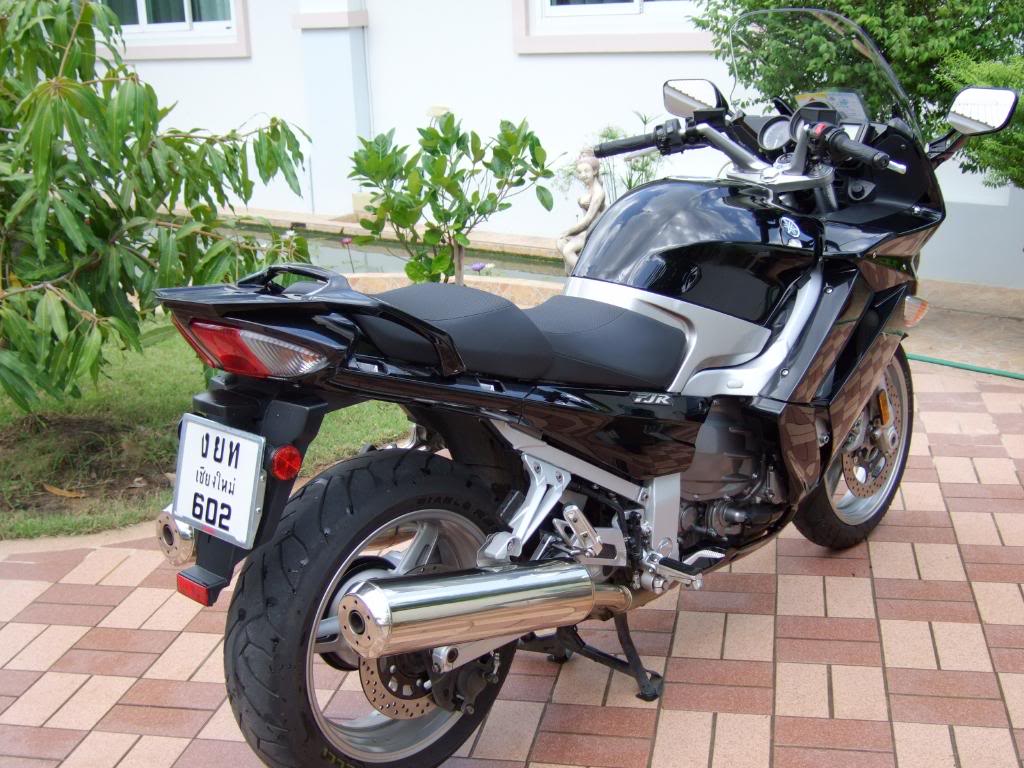 So I am happy to join the Kawasaki community in Thailand, hows that Tony and guys?