Hi , I found this article of interest.
KTM, Baja join forces
02.08.10
KTM is set to combine its European engineering know-how with Bajaj's Asian low cost efficiency to create new entry-level 125cc and 350cc models. The new models will be used to increase KTM's market share in developing nations in Asia, South America, and possibly, Africa.
Bajaj, an Indian manufacturer who builds low-cost scooters and tuk-tuks, currently holds a 32% stake in the Austrian company and have expressed an interest in taking a majority stake.
News of the new models come from KTM's financial report which reads: "In addition to the already entered KTM markets, new market opportunities in emerging markets come along with the serial production of entry-level street motorcycles (125cc to 350cc), which will be launched in late fall 2010 in cooperation with Bajaj Auto Ltd.
"The first step will be Brazil, where the market offensive is already in the preparation stage."
KTM has not yet revealed any details on the new bikes' technical specification or styling, but it is expected they will be based on the KTM 125 Stunt concept (pictured) shown at the EICMA show last year. The bikes are expected to be lightweight creations powered by four-stroke engines set for a launch at this year's EICMA show in November.
source:
http://www.jonway.co.za/site/news/ktm_bajaj.html
maybe we get a wider selection of Bikes in the future,maybe a combination from KTM's design + quality and Bajaj's pricing
happy trails,
mbox
here a picture of the KTM 125 stunt concept....looks great!!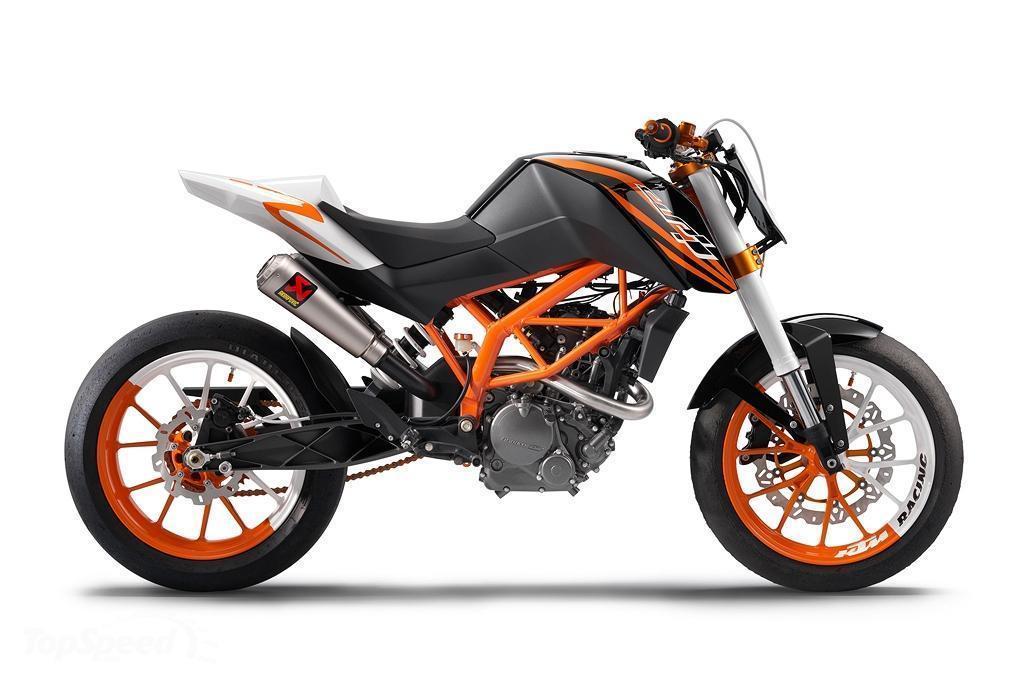 the image resizer still not in action in this Forum...here is a link to the image
http://pictures.topspeed.com/IMG/jpg/20 ... ace-cw.jpg