A necessary evil, a modern mobile phone can do all sorts of things undreamed a few short years ago! Remember the 1st Motorola "brick" phones? Recently, my lust for a new phone overcame budgetary sensibilities... I've long envied FL's Nokia E-series phone and Moto-Rex's i-Phone, both with the qwerty keyboard. I use a phone more for SMS messages than phone calls, and a decent keyboard and screen are priorities. Whilst browsing the phone stalls and checking to see if Nokia E-series prices had dropped enough to be a bargain, I spotted the Nokia 6760... Previously horrendously expensive, slide phones are cool coz the keys are big enough for a fat-fingered guy to use comfortably.
I'd also been interested in the N95 with GPS but under no circumstances am I ever going to pay more for a phone than I paid for my computer workstation!!!
So... here I am, leaning on the counter admiring the E63 and the E72 etc... and the 6760 catches my eye...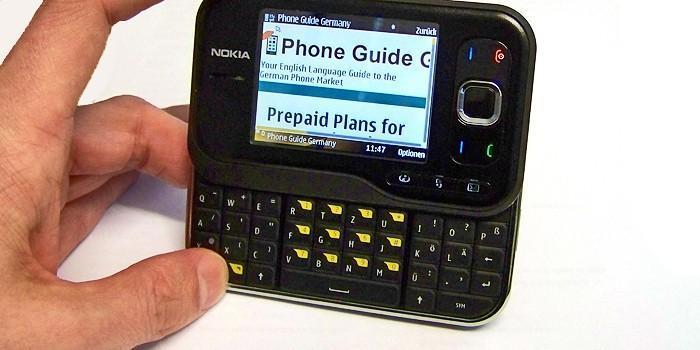 I point and ask "Tao rai, na kup?" The lovely stall keeper responds "Jet pan hok roi, na ka..." Damn - that's only 700 baht more than the E63... I look at it closely - damn, this little sucker has GPS as well :wtf:
"Ok, kup" and out comes the wallet! An impending trip indicated the likelihood of GPS functionality being useful in the immediate future...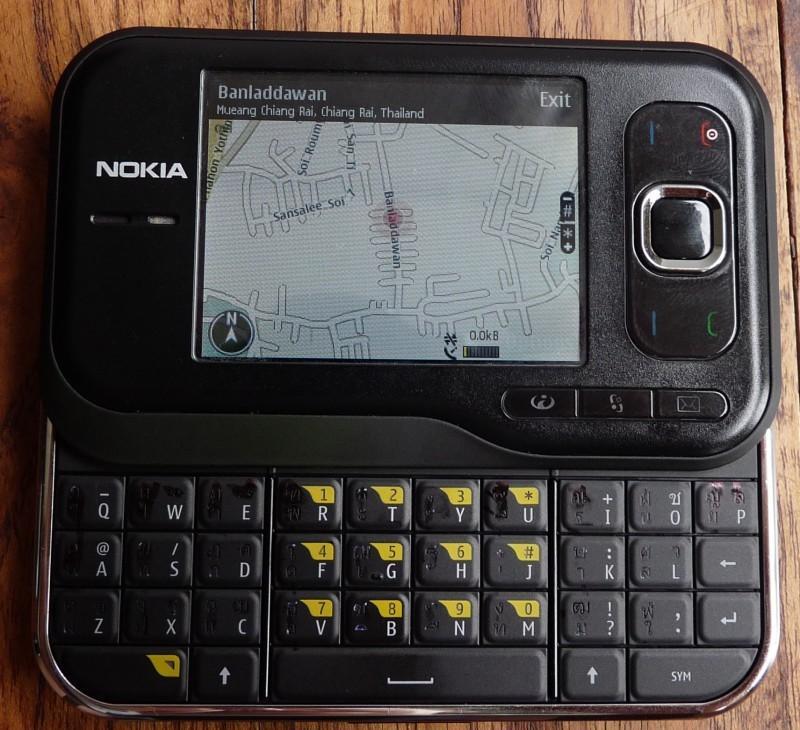 How it Works
The phone uses Nokia's mapping system, accessible at Richco Motorsports (Harley Davidson) - Individual country maps can be downloaded into the phone (60mb for Thailand) and you can create "Routes" in maps.ovi.com and the Ovi Suite software supplied allows you to connect the phone and synchronise the Favourites (routes, places etc.) Establishing your current position is fast and accurate - the damn thing is remarkable in its ability to find a satellite, even indoors!
How WELL Does It Work
Personally, I like a hard copy map when on a trip because it allows you a far "bigger picture" than a 2.7 inch LCD on a GPS does... Considering alternate routes is easier with a big map... That said, there are times when you have only a vague idea of your precise location, and knowing there''s a need to turn off onto a short-cut etc, its nice to know how far away that is... Sometimes :shock: you get completely misplaced... and have no idea where you are at all.... let alone where the nearest village / gas station might be! That's where the GPS in the phone comes in VERY handy indeed!!!
Compared to a "real" single-purpose GPS, the 6760 is a poor substitute because;
- its limited in terms of data that can be loaded
- its not readily mountable to the handlebars
- it consumes a lot of power in GPS mode
- access to advanced "routing" services is not free - you get 10 days access when you buy the phone, but have to pay after that expires
Compared to an "ordinary" phone, the 6760 is bloody brilliant!!!
Price:
7,600 THB
Source:
Phone shop, ground floor Big C, Chiang Rai. (widely available, price varies)