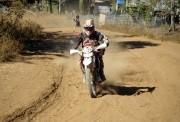 Mar 30, 2010
2,139
278
83
Riding into Myanmar at Tackilek!

I am at Mae Sai now 11am 15th August,

I am told by Thai immigration and customs officers on the border control point that you cannot ride a motorcycle through the border through Tackilek and ride through to Mae Sot as there is issues in Myanmar!

You can ride through into Tackilek and ride a 5km radius and return to Thailand through same border.

The charges are 10 USD for rider and 10 USD for bike. The bike must be registered in the name of the rider!
If registered in gf name for example is OK if she is riding pillion!!

When I passed into Myanmar the officers there said as long as all paperwork is done in Thailand you can ride through and out at Mae Sot border!

But Thai immigration will not give permission.

The pass the Thai side gives you is expecting you to come back through Tackilek border!!
So maybe a problem if you do ride through!! Then try and re enter in Mae sot!!

Cheers,

Alan.