Dec 9, 2008
1,066
816
113
Easy Rider.
One of the best movies ever. I saw it soon after it came out. Had quite an effect on me. The start is brilliant. Throw your watch away, what does time matter, then ride off into an adventure on the open road. 2 guys on 2 bikes and that great feeling of freedom.
What bikes, too. Special indeed. I bet I was dribbling, as a 14 year old in the movie theatre.
A fantastic collection of sounds too. Steppenwolf nailed it.
Very sad to hear the creator, Peter Fonda has died. He wrote the story, starred in and directed Easy Rider. He also had the bikes built to his design.
The Captain America bike is worth over a million dollars now and inspired countless bike builders. It still looks cool and radical.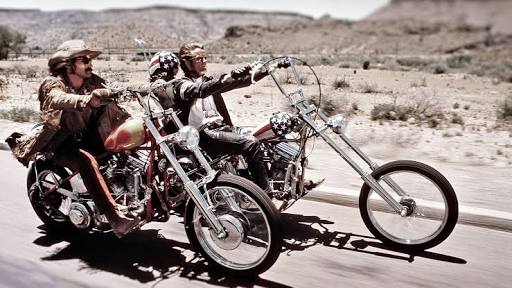 Ride On Peter.
Thanks for the wonderful movie.