I recently bought a Shark Speed-R helmet from the Khorat Kawasaki dealer. I usually buy Arai as they have saved my head a few times, so this will be a bit of a comparison between Arai and Shark. The boss there, Dom, speaks perfect English, is a thoroughly decent chap and a pleasure to deal with. He even sent it by EMS for free, which was much appreciated by a Scotsman. The price was 9,700B for plain black, I don't feel inclined to pay extra for flash graphics. I saw a few Shark helmets 10-15 years ago but they didn't look they were up to much. Things have changed a bit since then.
The first impression of the helmet when opening the box was the quality of finish both internally and externally. It looks to be made to a high standard and the inside is very comfortable, seems to fit my head perfectly. It took a while to arrive as I ordered a Small 55-56cm, apparently nobody in Thailand has ever bought a size S.
The ventilation is pretty good with enough air flow to keep you cool. But one of the main reasons I bought one, apart from the recommendation from Franz, was the internal dark visor. Operated by a sliding mechanism on the top. Saves me carrying 2 visors and the latest Arai is a pain to change the visor on.
The Shark Speed-R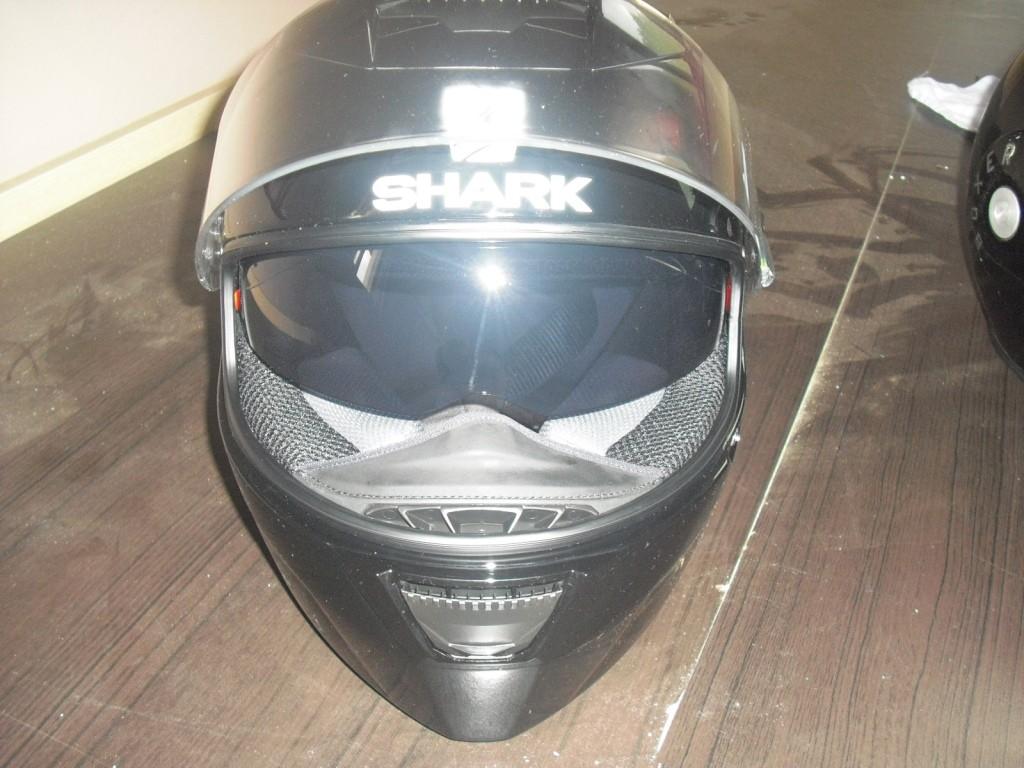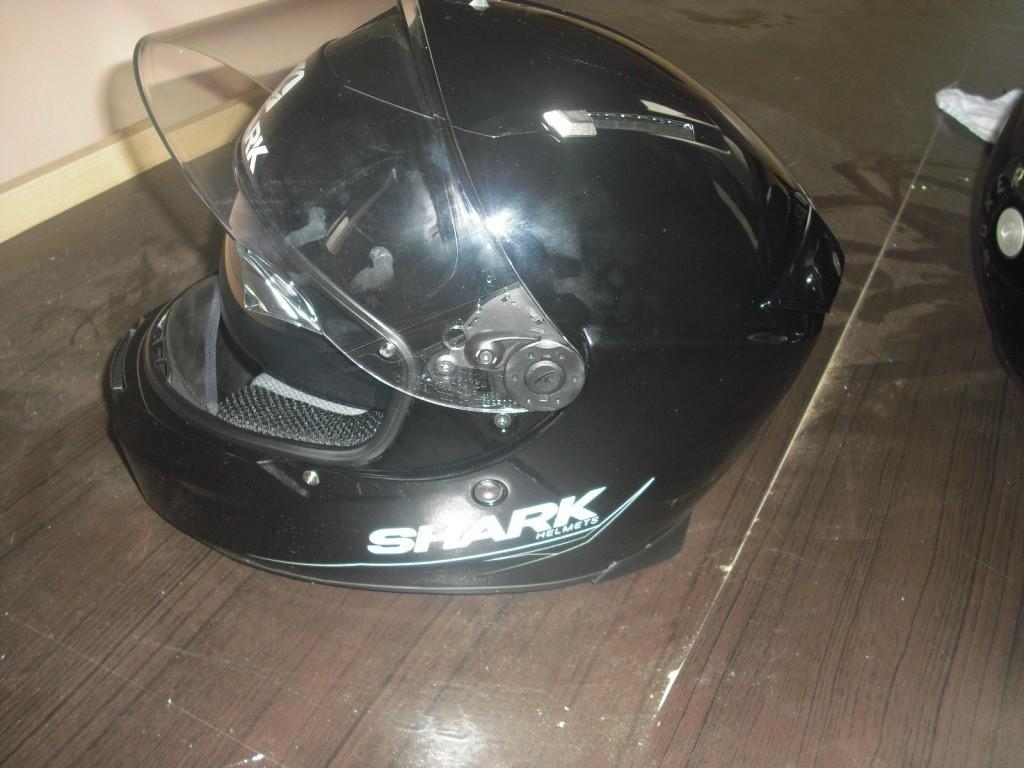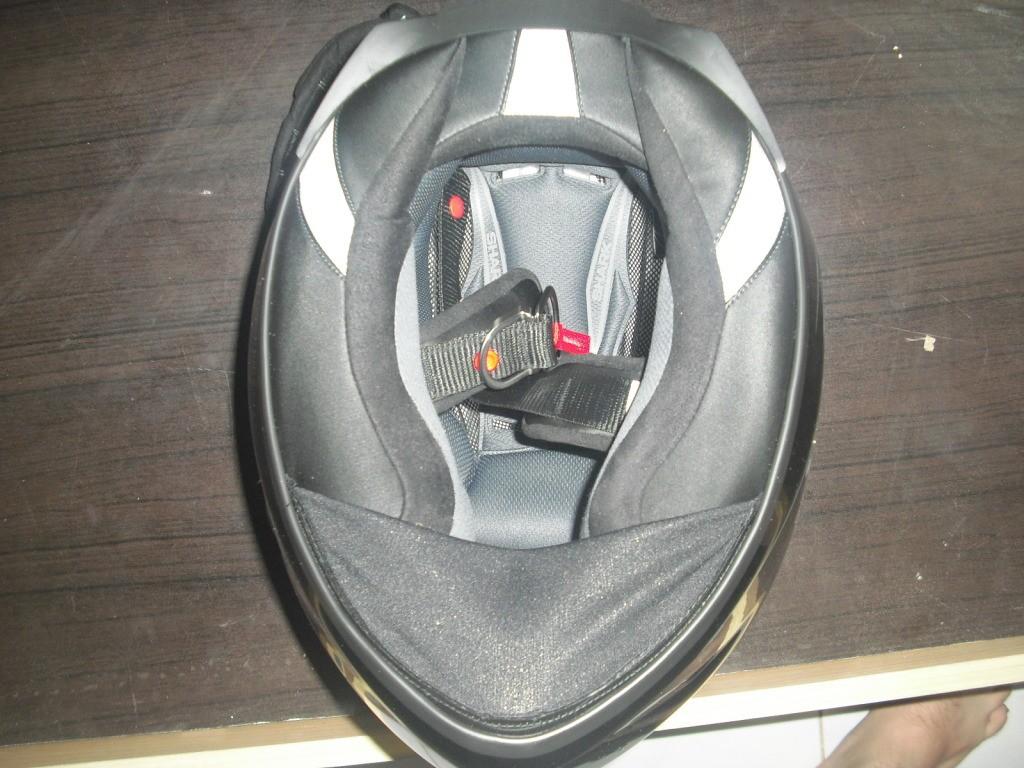 Arai Profile (Viper GT in Europe)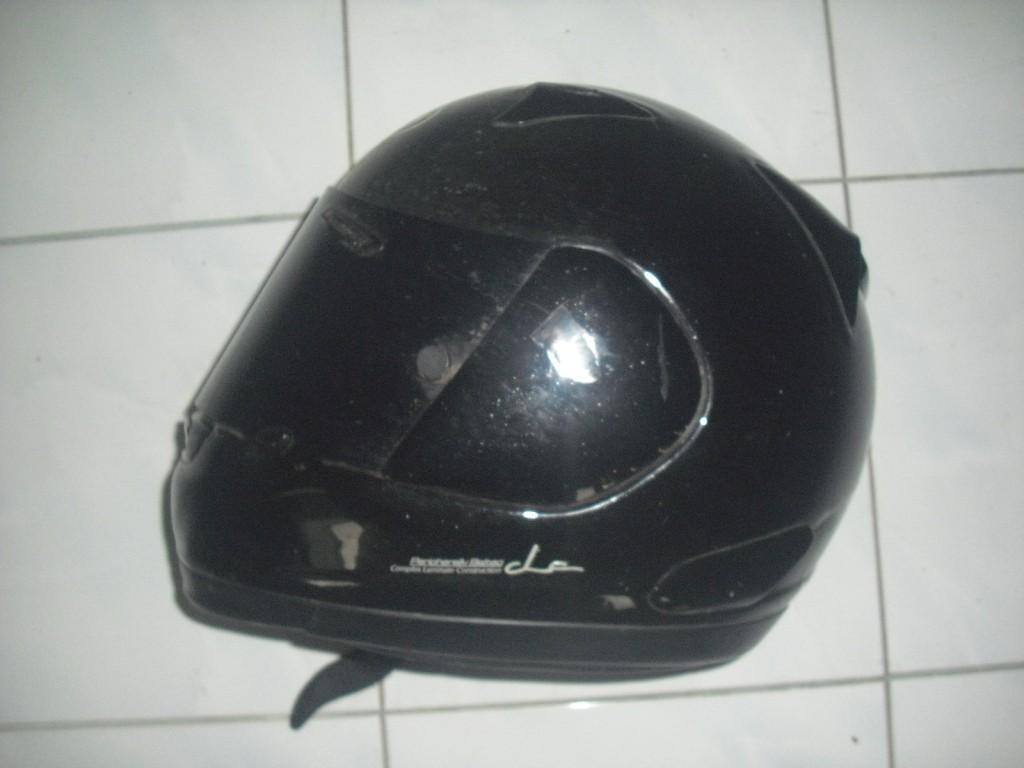 The chin strap is a double D ring which I prefer to the quick release seat-belt type ones. The bit covering the forward end of the helmet at the chin on the last picture is removable. They say it reduces turbulence and keeps the cold out. There is a big reduction in noise from the Arai, that was one noisy helmet, a Viper GT.
The Speed R weighs 1490 which is 200 grams lighter than the Viper. I don't wear glasses but there is also an easy fit arrangement in the lining for glasses. It probably works quite well as I can feel the helmet doesn't touch my head where the glasses would fit. They give you additional bits to fill in the gaps. They also supply reflective stickers which I believe is a legal requirement in France. It is also "Shark Tooth Ready"? Mobile phones? Last time I bought a mobile phone was 6 years ago so what this feature does is beyond me and of no interest.
I have probably forgotten some things but for 9,700B it looks to be a bit of a steal and comparable to helmets double the price, excellent value. The only thing left is to see how well it lasts but with a five year warranty it shouldn't be a problem. If anybody wants contact details for Dom in Khorat or Sylvain at Shark I will post them.
The worst helmet I ever bought a Roof Boxer.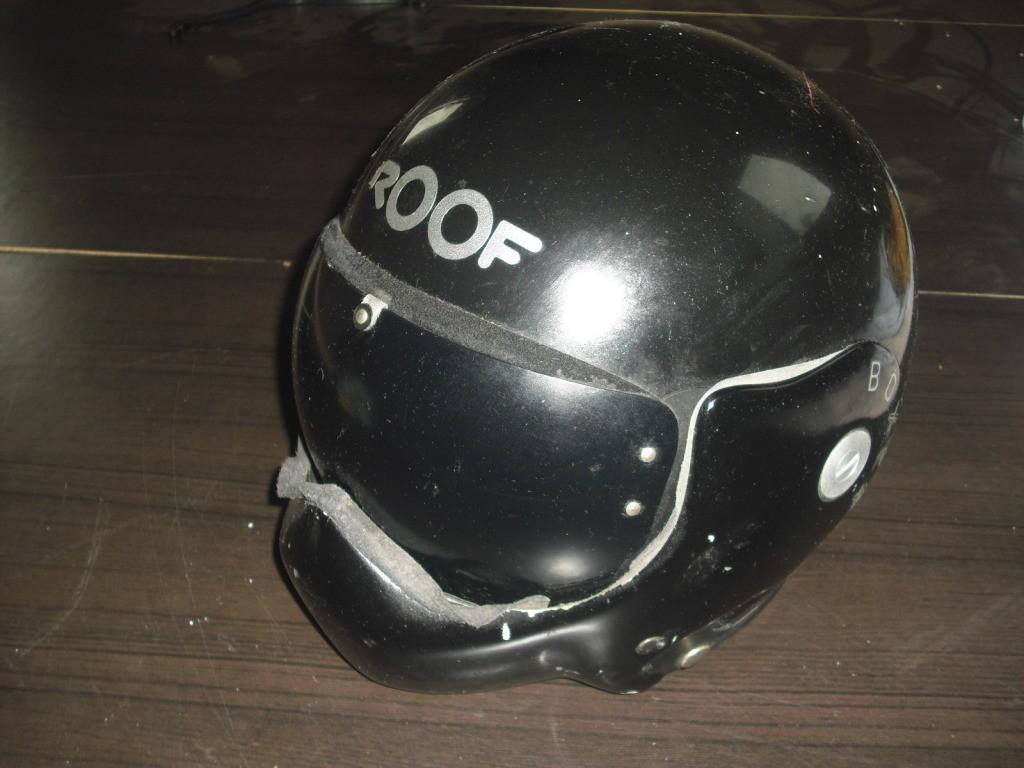 A reminder why a good full face helmet is a wise investment.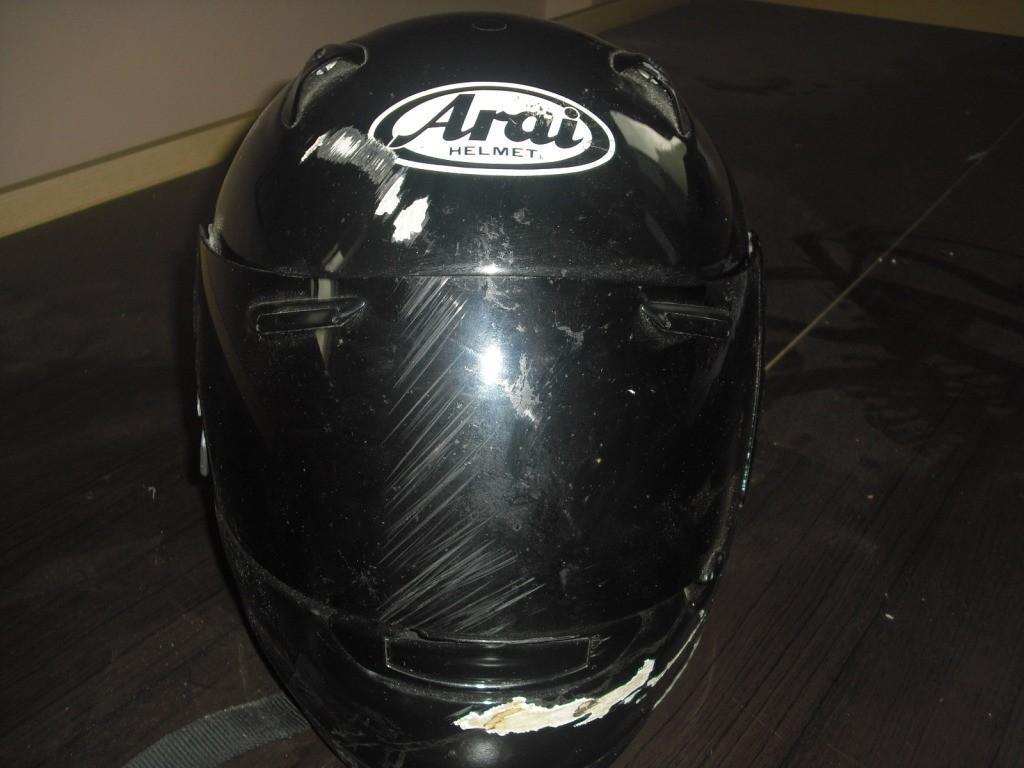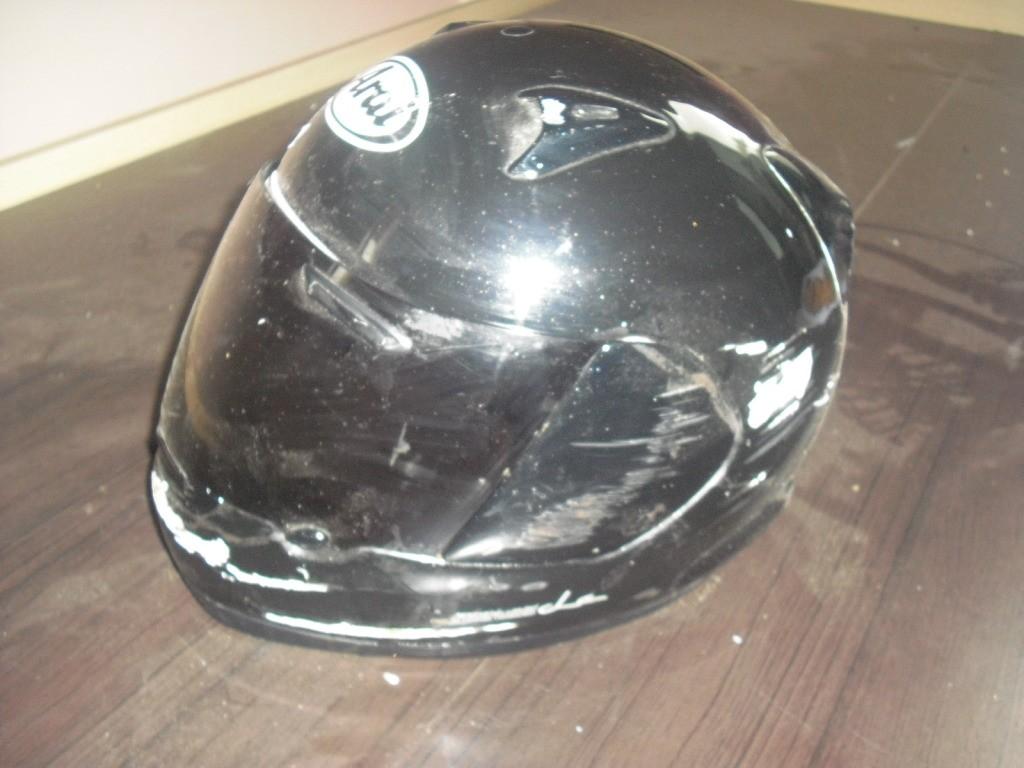 Looking at the impact on the front of the helmet an open face wouldn't have been much use. My lower jaw would definitely have been broken if not detached.
Regards
Jim