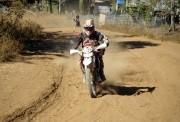 Mar 30, 2010
2,141
278
83
G'day Fellas,
Last weekend when up in Chiang Khong.. Picked up this very handy Siam Hammock at Tamilla Guest House.
Will be taking this on our off-raod adventures from now on.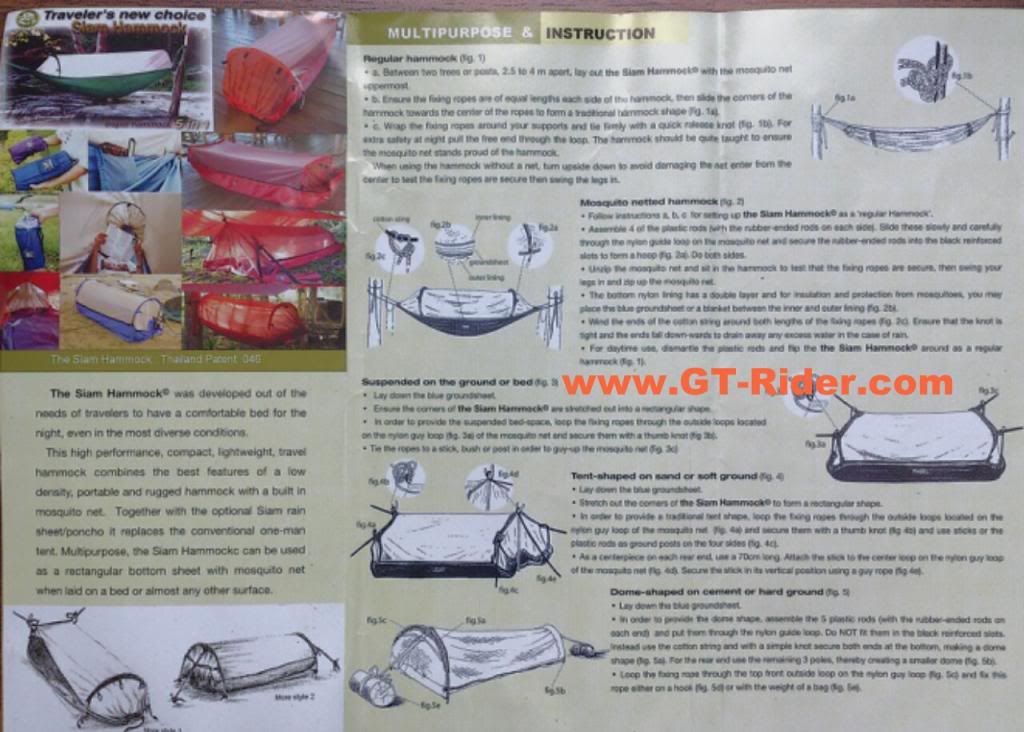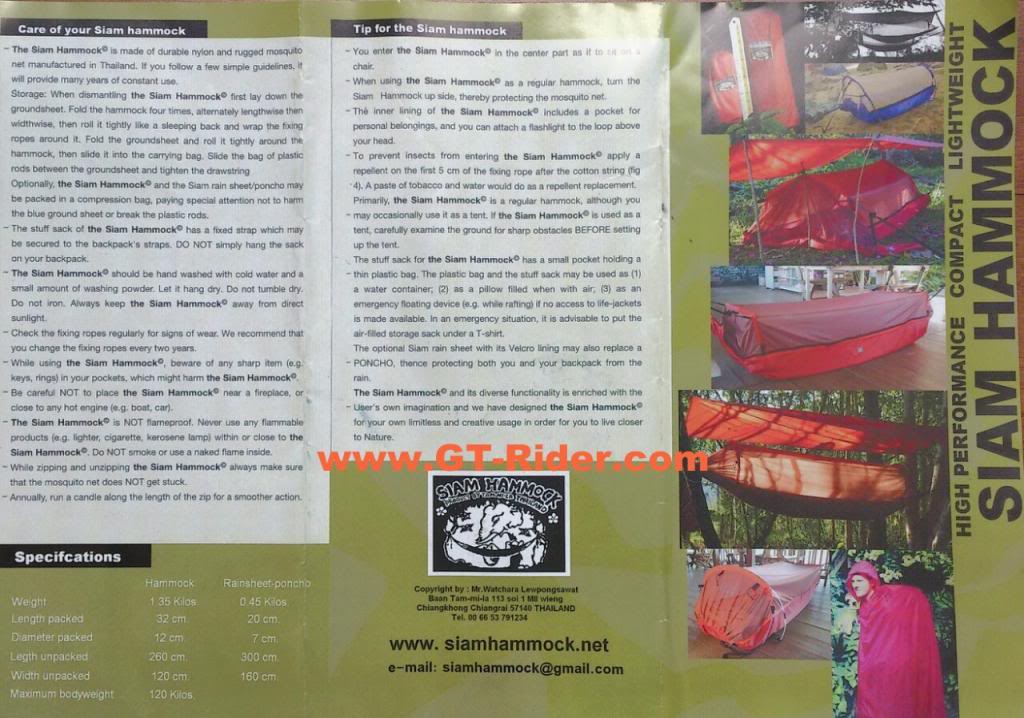 Very versatile.. hammock, one man tent.. Lot more rugged and sturdy that the standard hammock you pick up in the sports shop.
Cost I think was around 1,400 baht.. approx,
The flysheet if I called it the right name.. more like a tarp over the top to protect you from the weather.. Is very functional.
The Flysheet has a hood, so if you get exposed to the elements, wrap yourself up and stay dry and warm.
http://www.siamhammock.net/index.php/showroom-6
http://www.siamhammock.net
Cheers
Brian