Utaradit Super Cross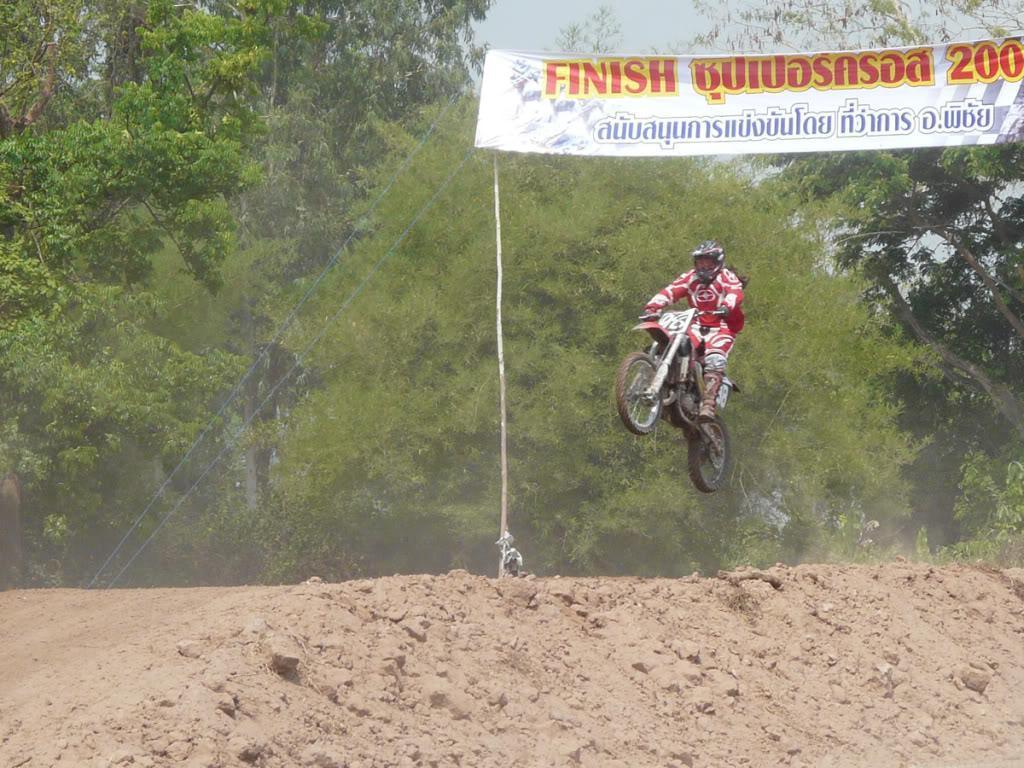 Well the OTRT crew and co set off for the distant location in Utaradit for the one-day event held in April.
Getting up early may be our thing but a 5 o'clock in the morning start was really busting some sleep-time. Nevertheless we all assembled and were on the road for 0530 hrs.
Getting to the venue wasn't easy, the Thai support crew really led the way and, being veterans of the motorsport scene knew exactly whereabouts it was.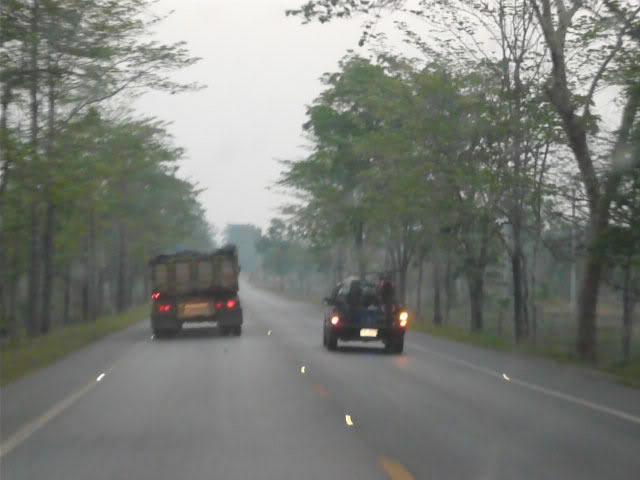 Our early start proved wise, the actual racing didn't begin until mid-day but it meant we had the best land to set-up the bikes and gear. We even had time to walk the track itself and get a feel for the areas.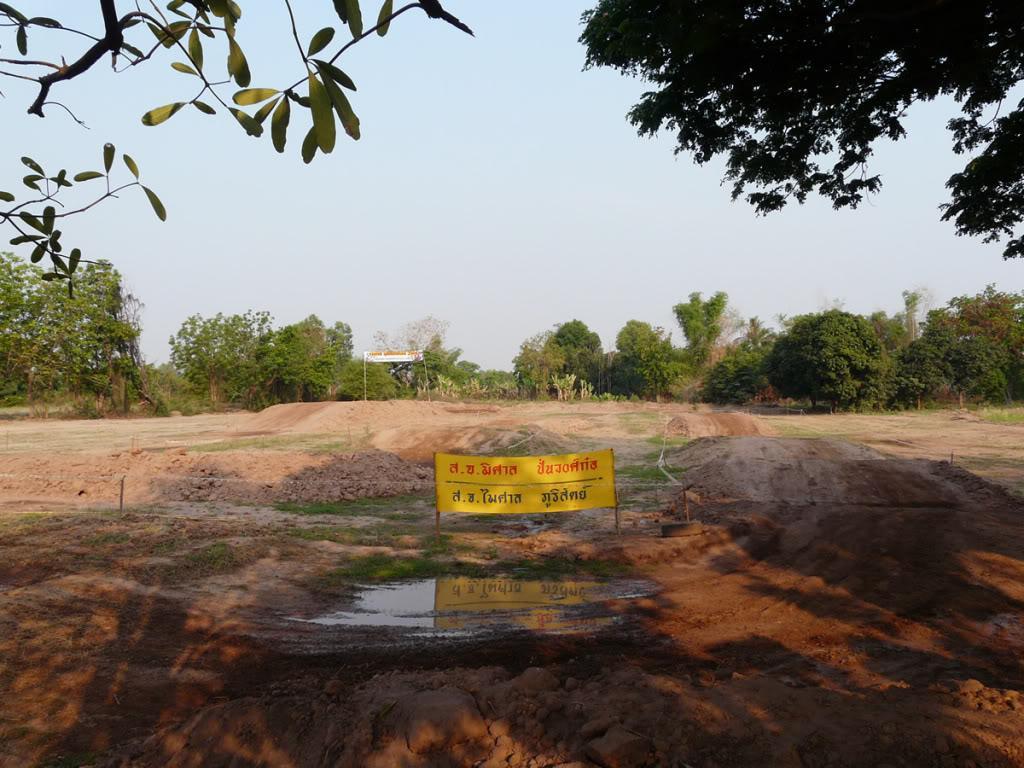 The fire-service was on hand for cooling down the track and preventing dust-clouds blinding everyone. This was more of an art than a science though as certain areas became a near quagmire if a touch too much water was used.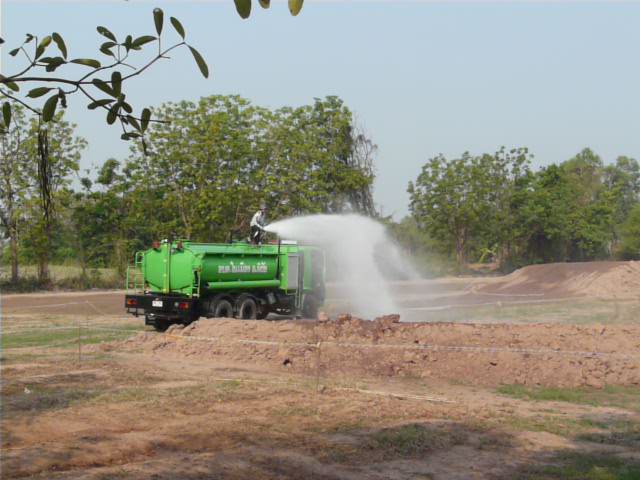 Once that was done it was time for some warm-up riding on the track itself.
All that glitters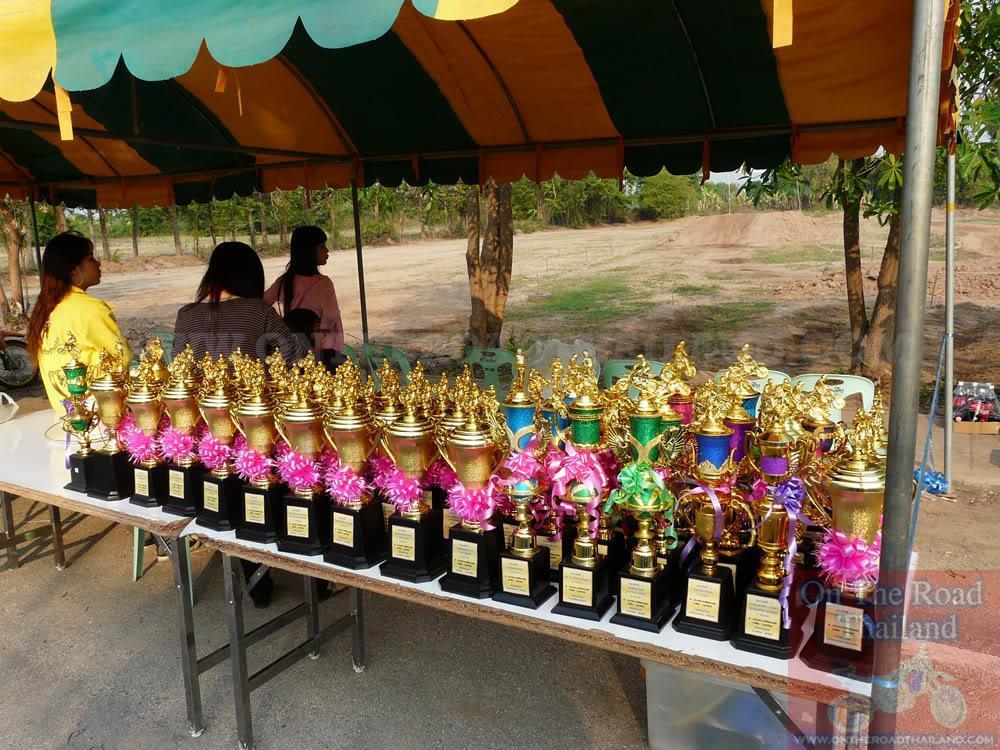 The entertainment wasn't that great, no coyotes or dancing going on. The trophy girls sittin' pretty and flitting about with paperwork were about the extent of the glamour going on.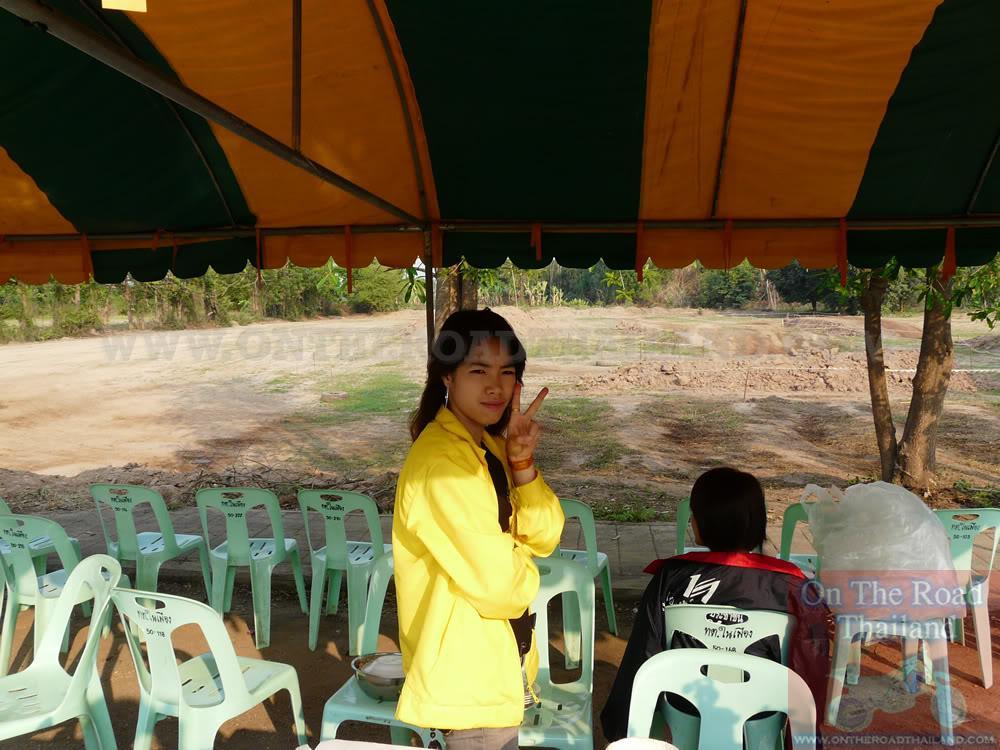 A quirky commentator made up for it though by narrating the days events, races and so on. He even spun a few yarns about his mis-adventures with mia noi's and getting caught out by the mia yai and so on!
Being farangs we were wide open for some good natured piss-taking.
But that's just the way it goes. Novelty humour just doing it's thing I guess.
Some rough and tumble armour!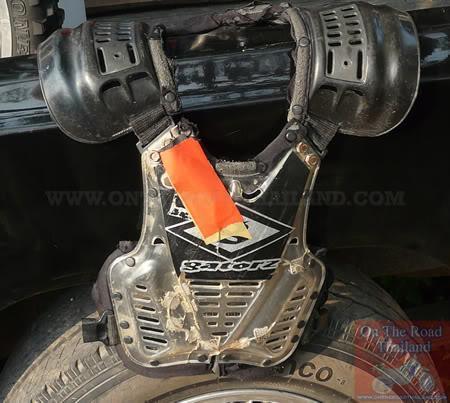 These gomps wanted me to join them for a pre-race whiskey session!
We had some Leo's in the booze armoury though so I took a mai ow on that one...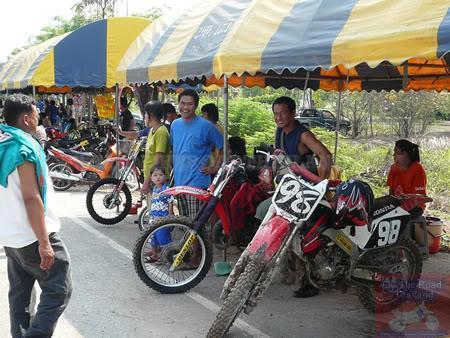 The Honda CRF 250 ready to rock and roll.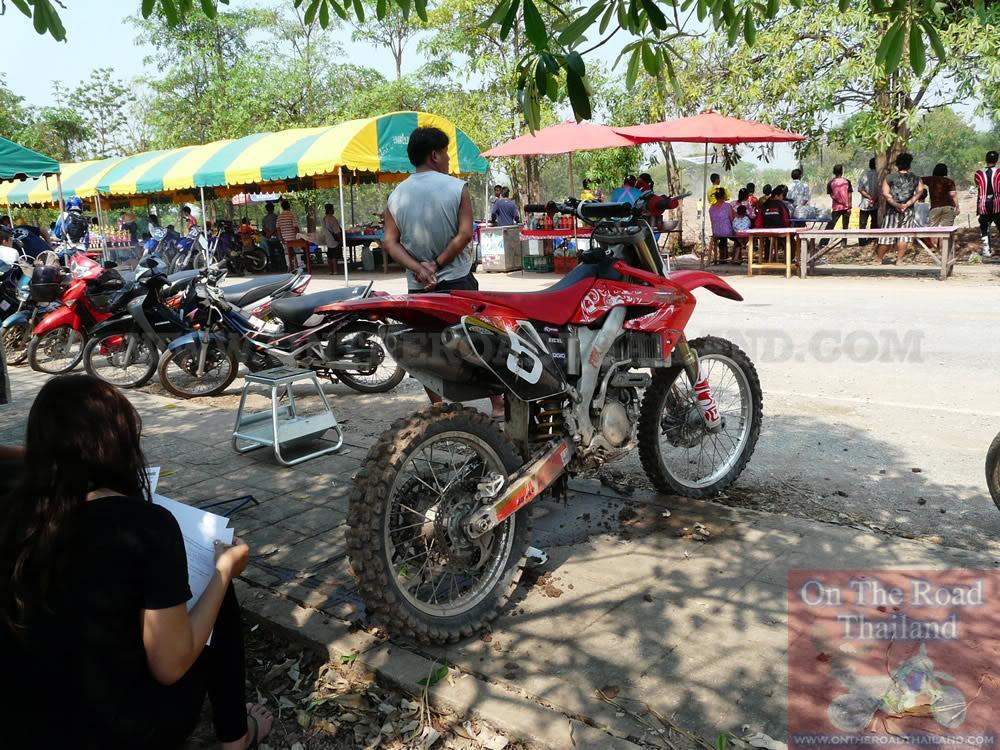 Haven't got a hat? No problem, just make one out of a whiskey box!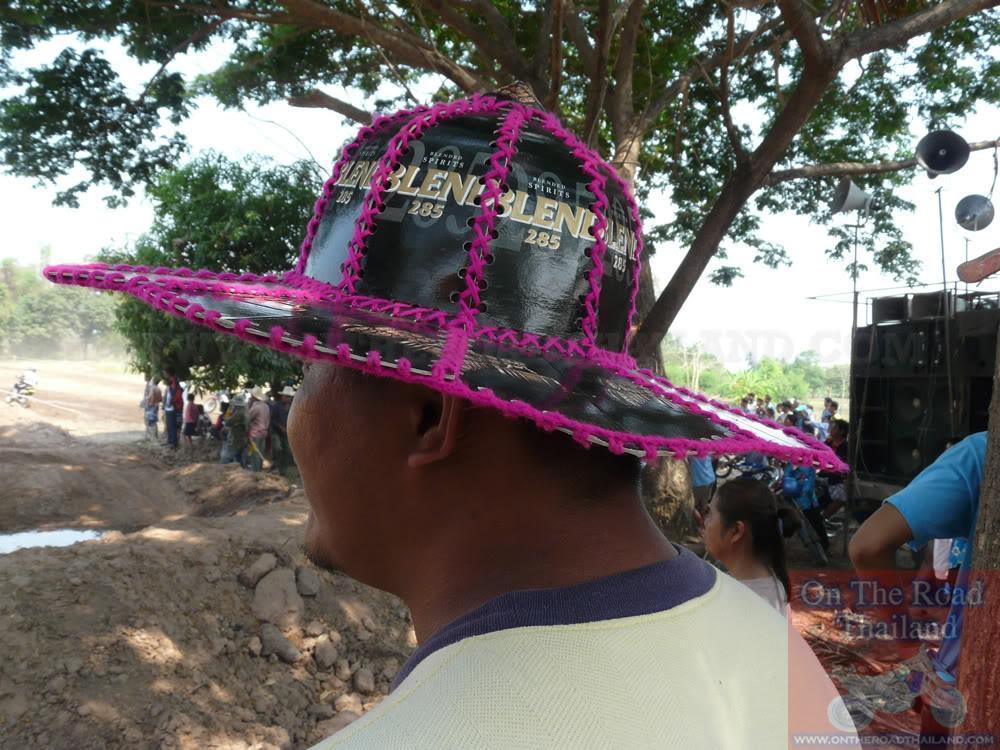 Watch Rider nearly had a close encounter with this gomp when he over-ran the burn slightly and mounted it! Better luck next time blue rider!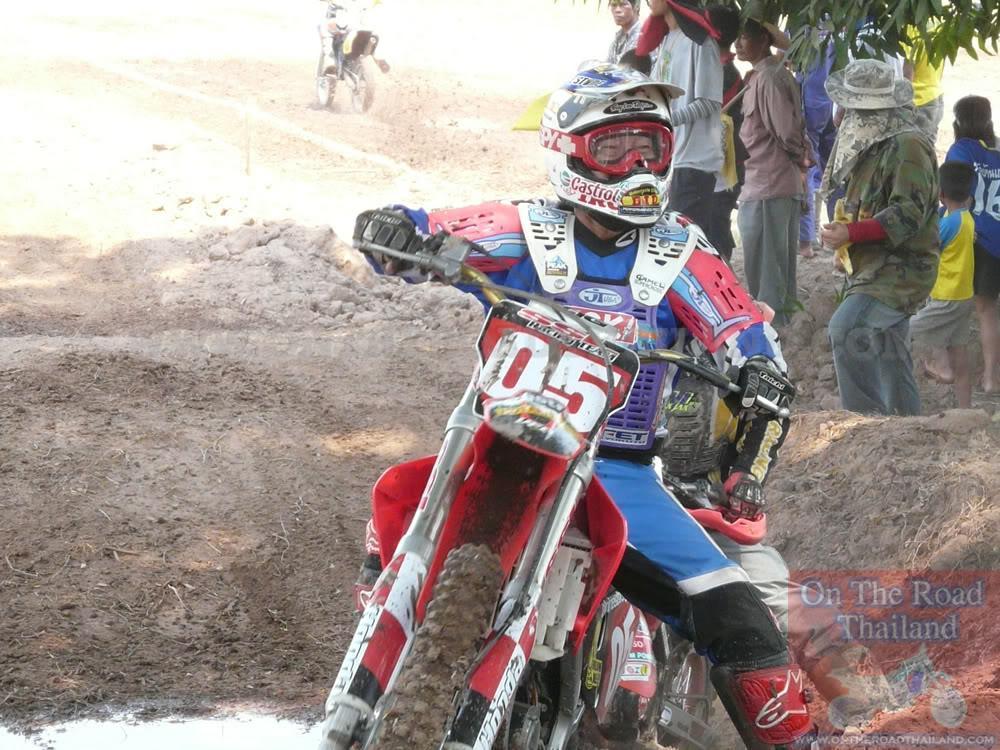 Gettin' a bit dirty out there...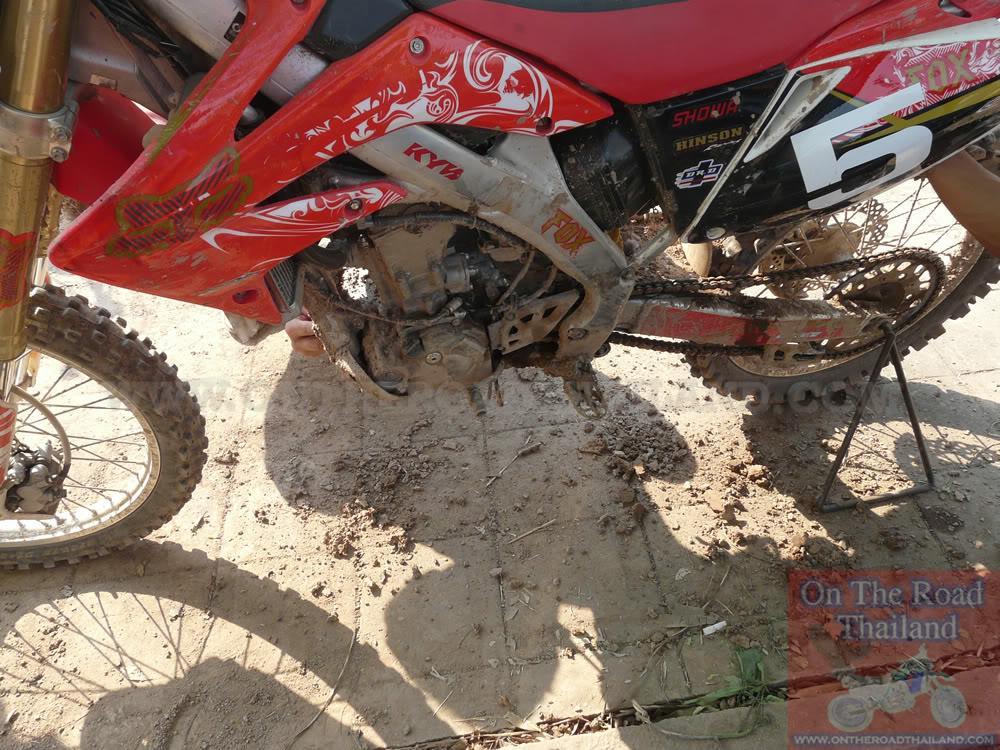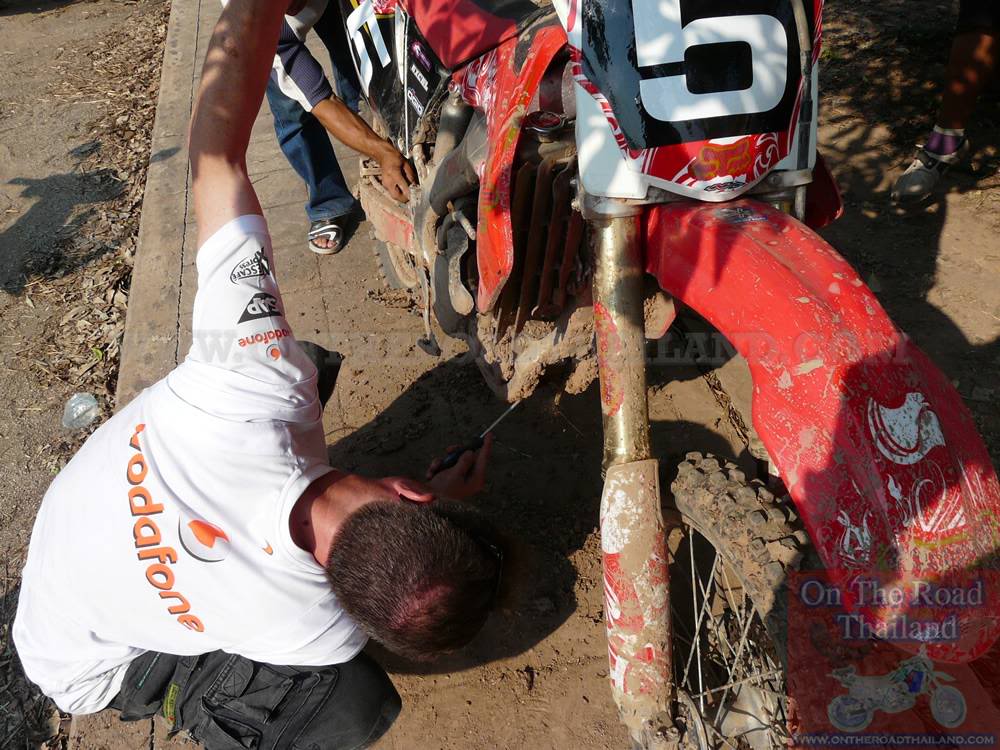 The young dude taking 1st on the podium is Boi our sponsored rider. He's up-and-coming and a brilliant super cross rider.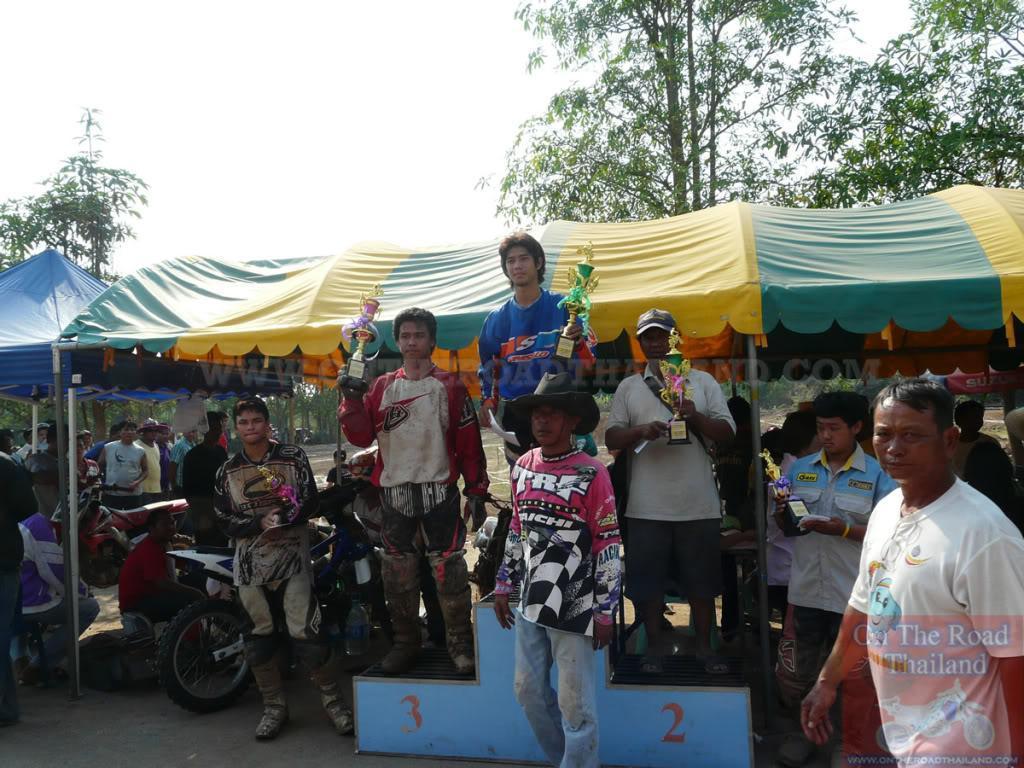 Small bikes can groove supercross too, just make sure they've a bracer otherwise it might collapse in on itself!
On your marks...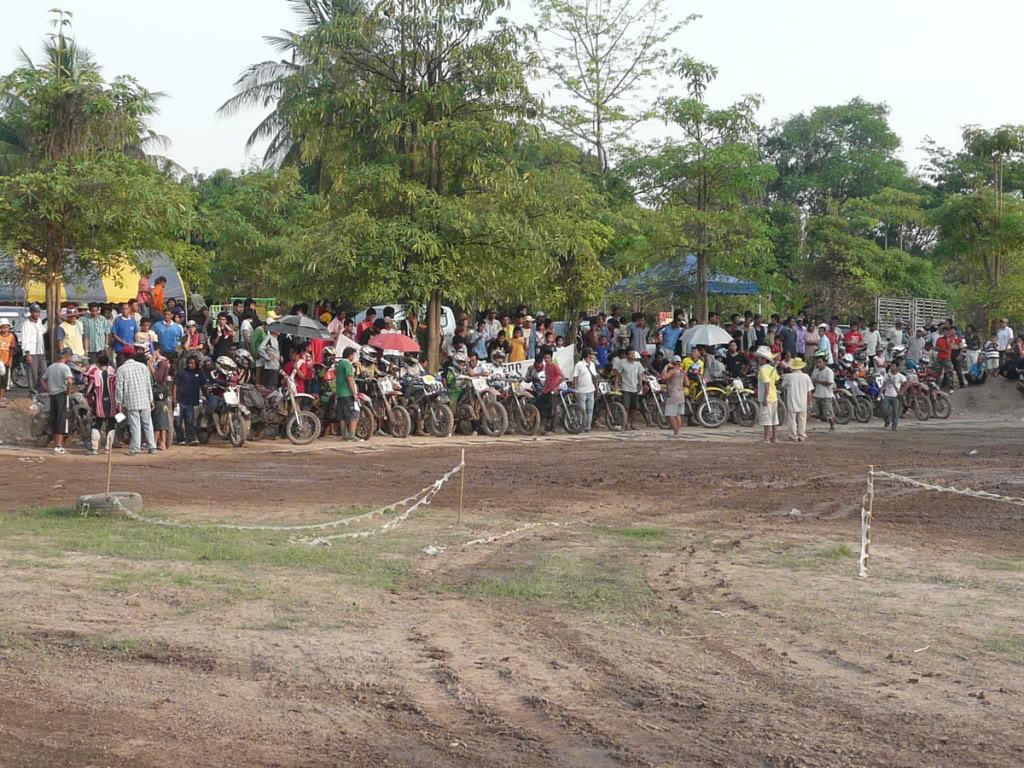 The final race was dominated by the current champion and Boi hot on his heels. Boi came 2nd but didn't make it easy for the winner.
It was a close-run thing for the first 4-5 laps, with Boi harrying and neck and neck to the leader. But the champion held his nerve and managed to pull away, extending the lead while Boi, already injured from an earlier fall, fell back a bit.
The result, 1st to the current champion and 2nd to Boi.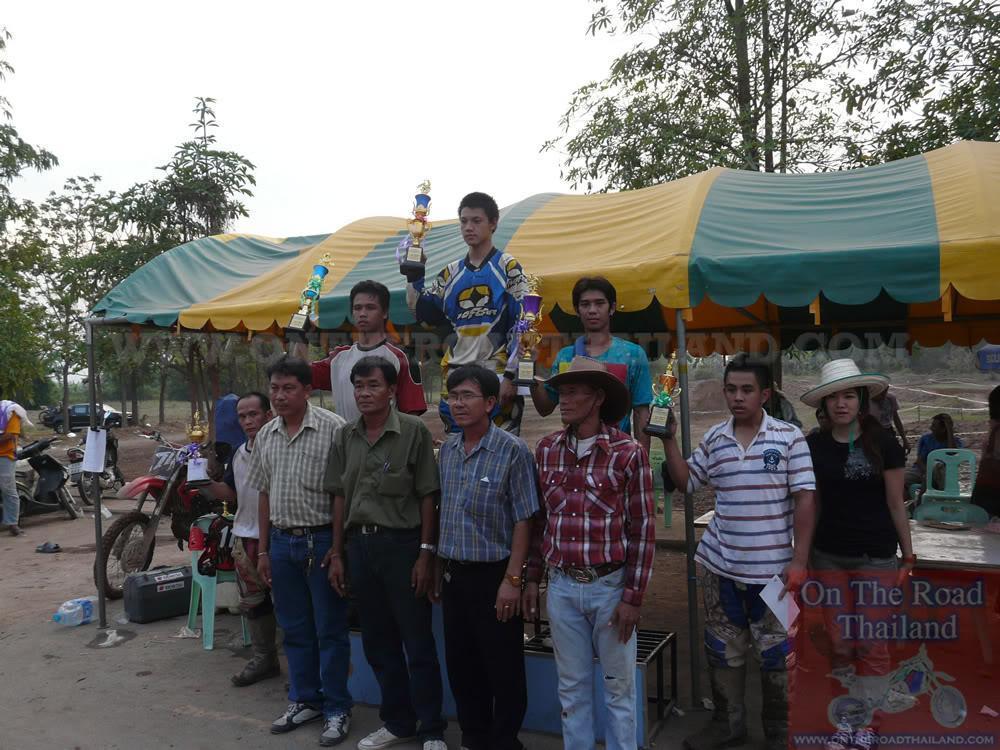 Video Coming Soon...
Source: On The Road Thailand:
http://www.ontheroadthailand.com/RT_Sup ... uradit.htm