Sep 19, 2006
2,394
371
83
60
After Years of Faithful service by Our "Pantera" Motorcycles we finally decided to upgrade! So checked out Kawasaki and decided to go "Team Green" and get a few KLX140 and KLX250 as replacements. All Our 9 Panteras sold quickly much to My surprise although at 25.000 Baht they were a pretty Cheap and Reliable Bush Basher! Anyway down to Kawasaki to Get Our New KLX140 which they had previously told me were in stock! Much to My shock they were now Out of Stock and were awaiting a New Model! So We put down the Deposit and began Our wait? In the mean time We made do with My KLX250 and managed to buy a couple more as well. After 3 Months the New KLX140 finally arrived in town so in to collect, One we loaded into the back of My Pickup. A good point is They can fit into the Tray of a 4 Door Pickup with the Tailgate closed, Handy! The other 2 Myself and Kiwi John Christened by Riding them back through the Jungle Trails all the way to the X-Centre. I was Pleasantly surprised at how much fun these little Bikes are and I can fully Recommend them to any of You out there who are looking for a Play Bike! Due to there Size anyone can have a Go even the Ladies! I know Ritchie has one for His Lady and they regularly call in here when out in the Weekends! Power is good and alot more than the 125 KLX. Gearing is fairly low so they don't have a High Top Speed but will pull Strong in every Gear. Great Handling and Grip from their Knobbly Tyres also.
The KLX 250 I am using have all had the Replacement Highflow Airbox Snorkel fitted and had the Rev Limiting ECU fixed so Run much better than Standard! Here are some Photos of "Team Green Kawasaki"
The Line Up!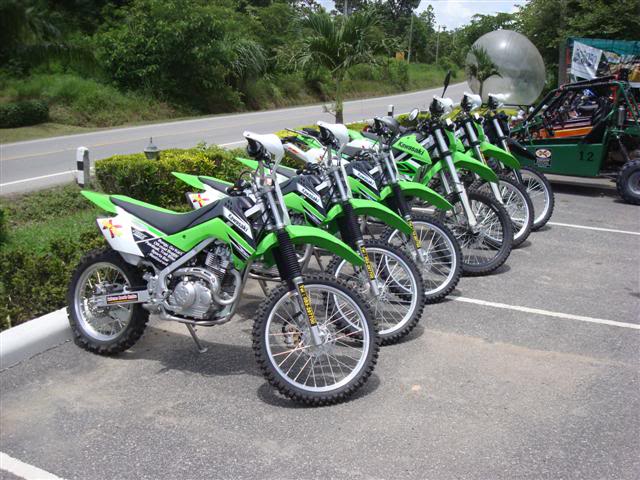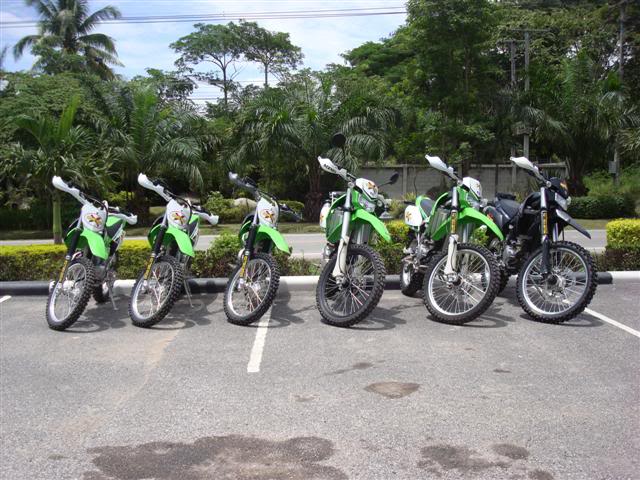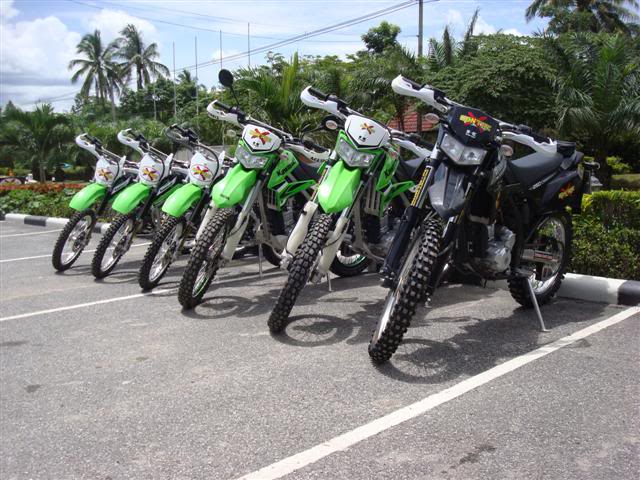 The KLX250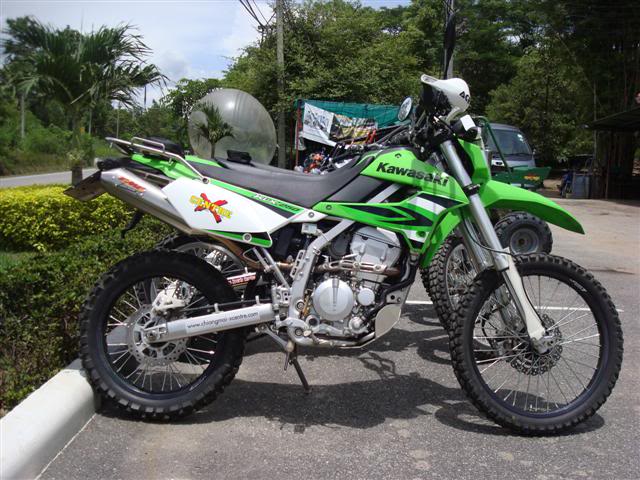 The Mighty New Kawasaki KLX140.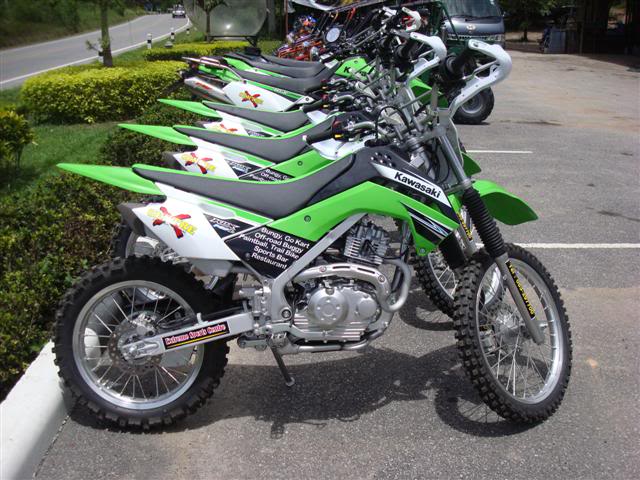 Kawasaki have some in Stock now so if anyone is after one they Cost 73.000 Baht New.
Great Value and Fun I think! Enjoy!