New Year ("Tet") - Vietnam
In Vietnam, Tet Nguyen Dan ushers in the Lunar New Year. It is the most important date in Vietnam, a time when the spirits of ancestors are invoked, a time when families gather to pray for good fortune in the coming year. The first three days after Tet are official holidays but most shops & businesses are closed for a week. It is not, in fact a good time to visit Vietnam given the complete lack of transport & closure of shops.
In the week before Tet, many conduct rites in making lavish offerings of food & drink on tables before their houses & businesses to accompany spirits returning to the heavens. In so doing good fortune in the coming year is sought. Debts are paid, shops & houses meticulously cleaned. I was intrigued by the way only whole chickens - cooked to include heads, wings & legs in full & assembled that way on presentation - are used. Also impressive are the ceremonies undertaken to assist the spirits who no longer have living relatives on earth to pray for them.
A New Year's Tree, often a kumquat, is installed inside the entrance to each home to ward off evil spirits. Pink peach blossum shoots grace the homes of the north whilst yellow chrisanthenums grace those of the south. The Vietnames flag flutters everywhere.
On New Year's Eve the spirits return to earth & at the stroke of midnight all the 'bad' of the year just passed is put behind. The conduct of New Year's Day is particularly important as it is belived it affects the course of the year ahead. Rudeness, swearing & anger, even sewing & sweeping are held to attract evil. It is absolutely CRUCIAL that the first visitor to a house be 'appropriate' - usually a well-to-do male of the appropriate horoscope. Visitors must be particularly careful not to transgress in this regard, rigourously avoiding visiting Vietnamese unless explicitly invited.
All in all it is a relatively & comparatively quiet celebration. I was taken by the lack of inebriated, boisterous activity during the fireworks I witnessed; at how participants applauded the spectacle without lunging at each other in a display of affection & well-wishing in total mayhem.
Herewith some limited shots to help celebrate Tet:
Flowers fill the streets of Hoi An & the entrance to shops: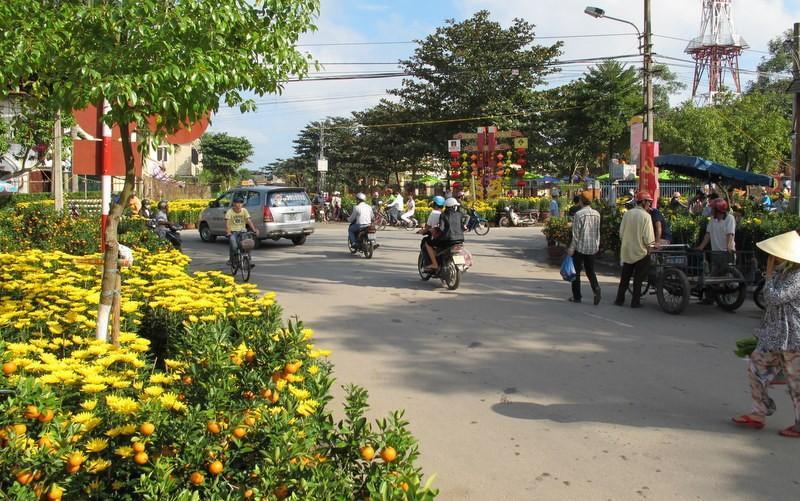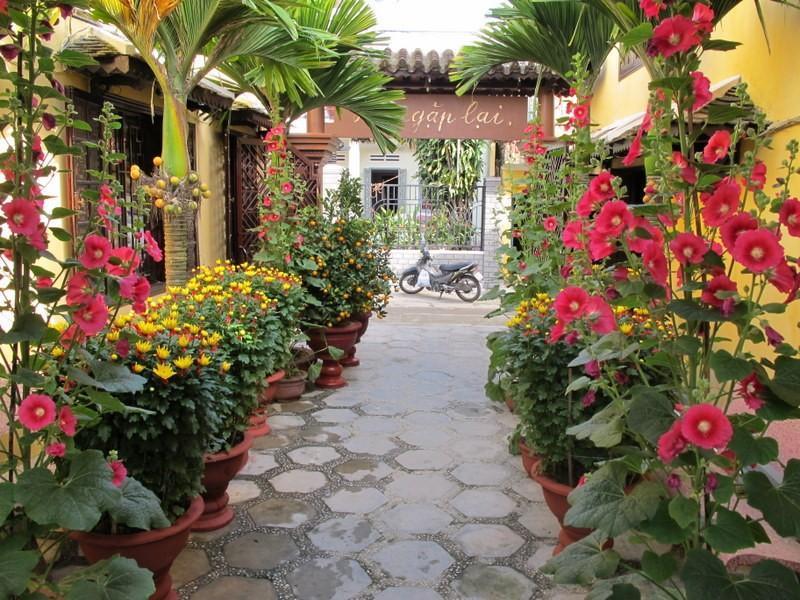 Tet represents a moment of potential good fortune & as such is a much sought time to have one's wedding photos taken; taken in advance of the actual wedding as is the custom here: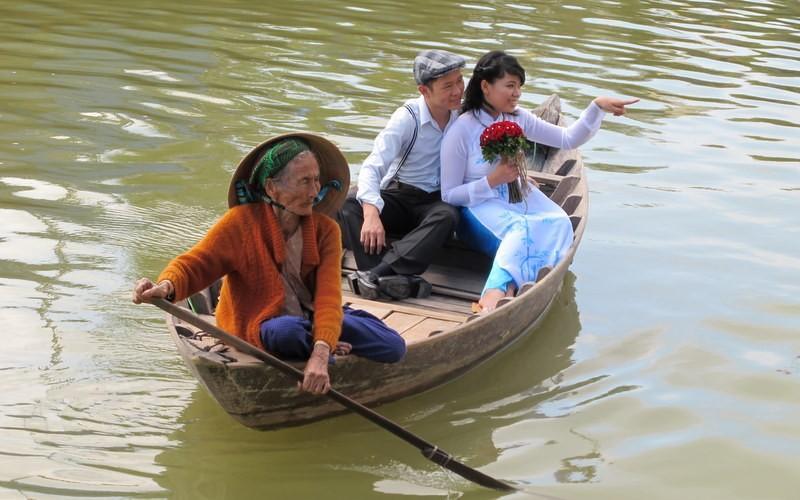 Hoi An was ready for the event, its streets a blaze of colour at night: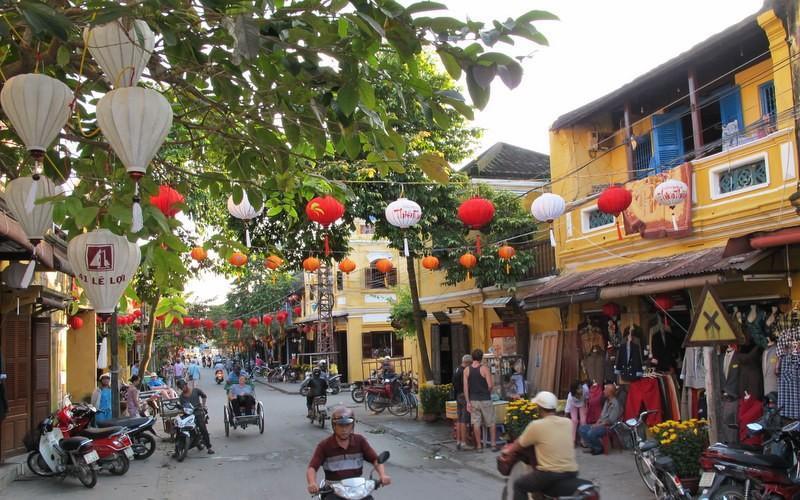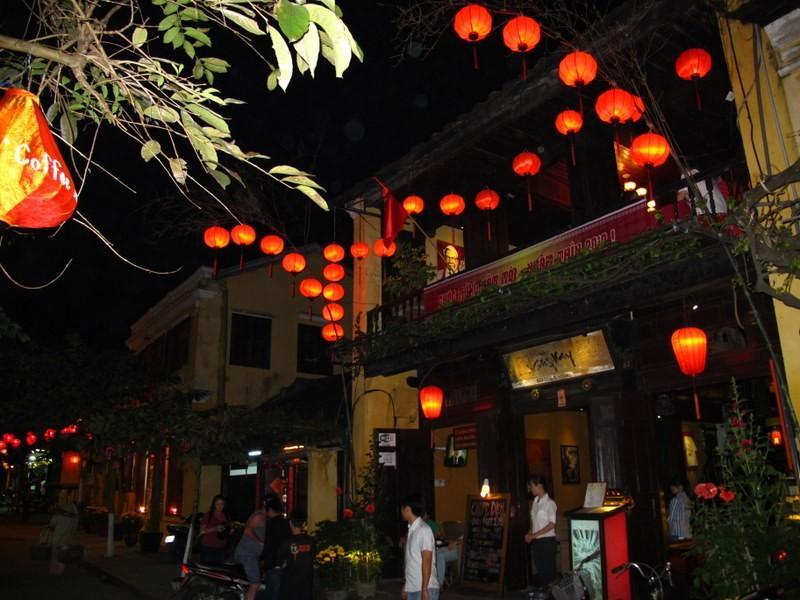 Da Nang was the place to be for the fireworks: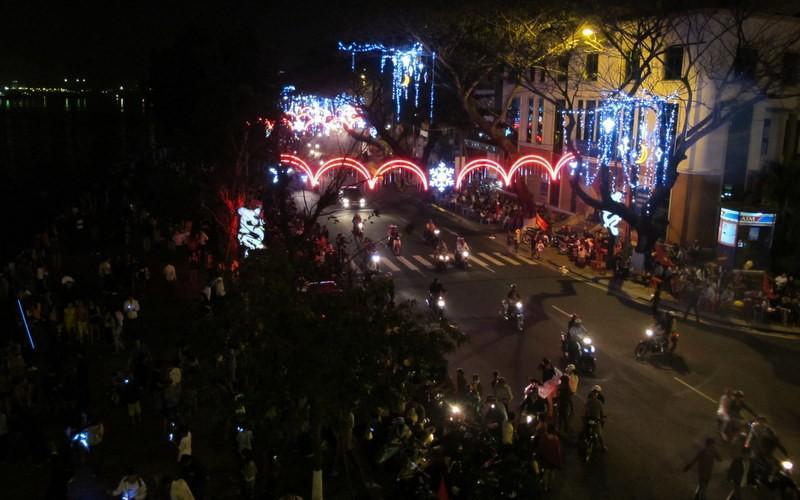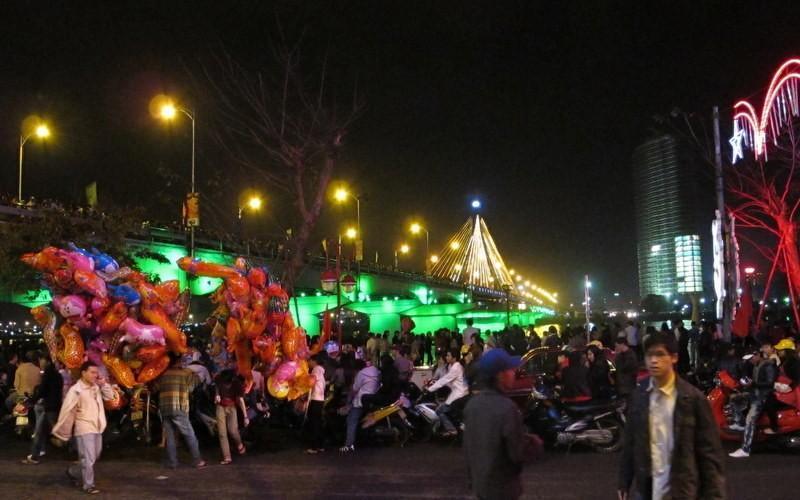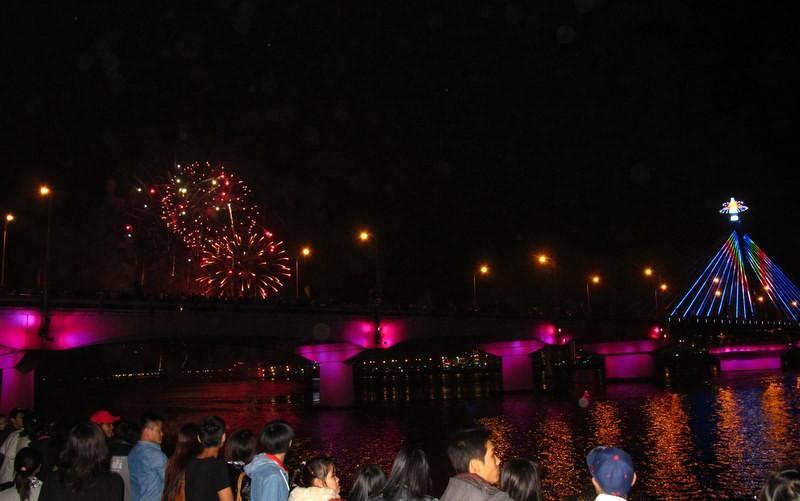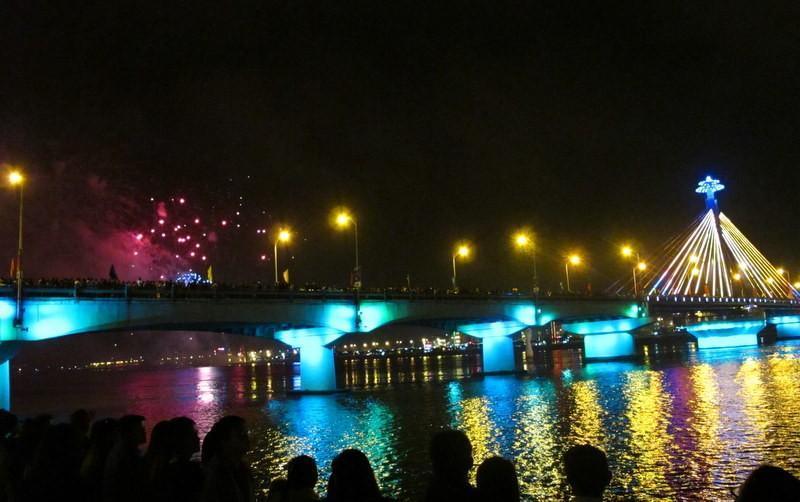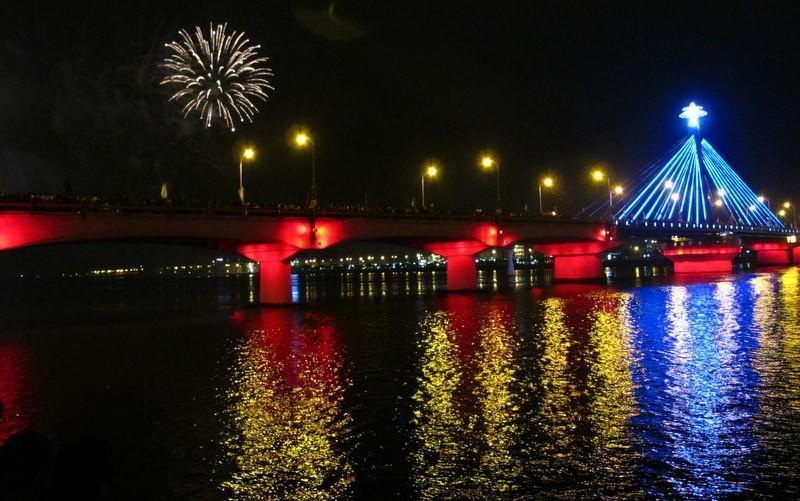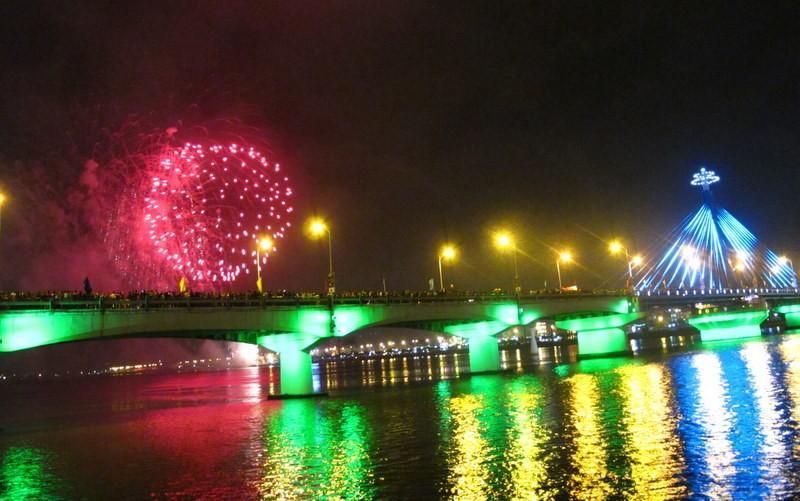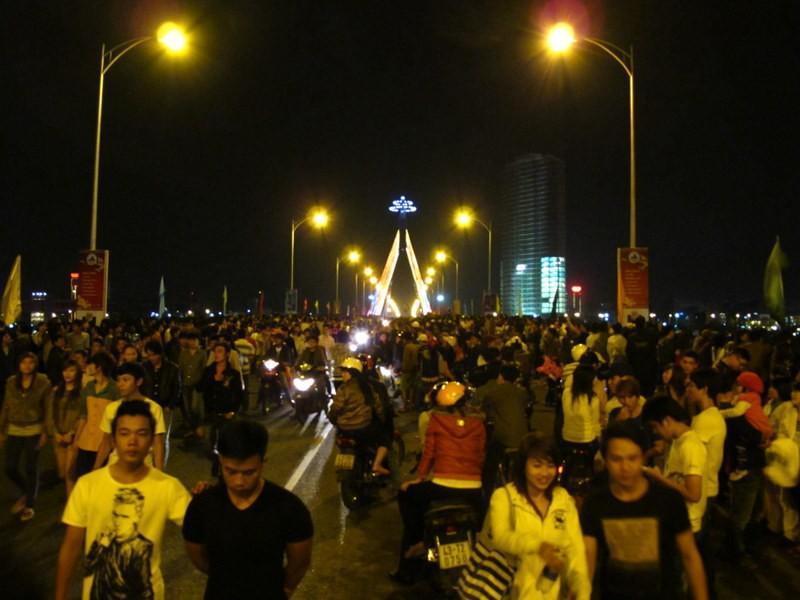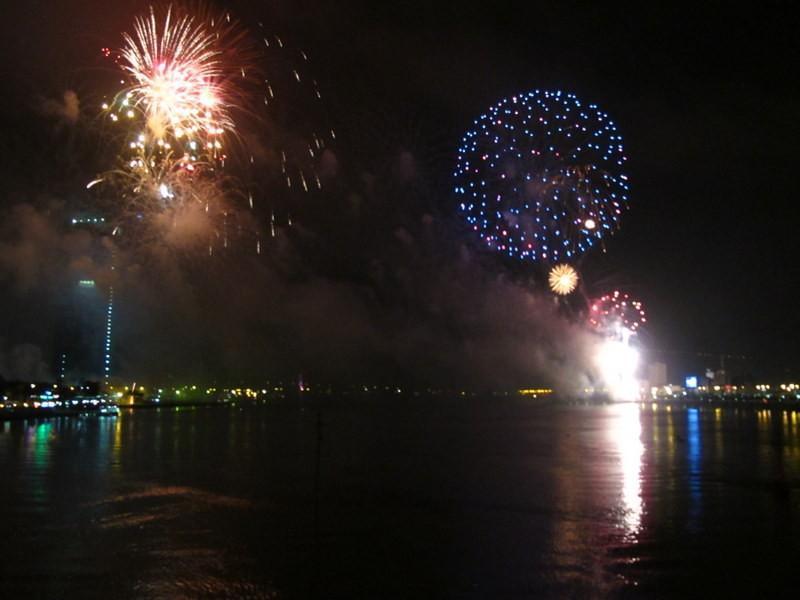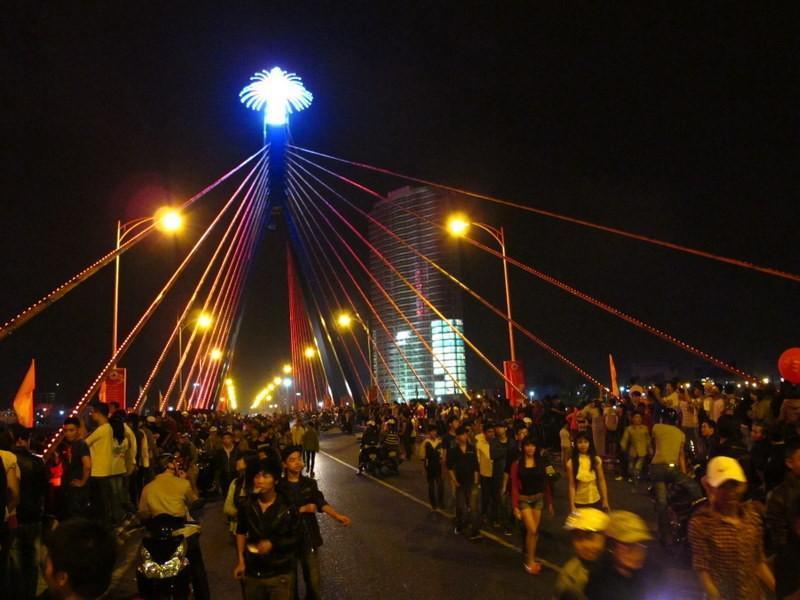 CHUC MUANG NAM MOI.