Just back from an awesome ride to Tibet, approx 12,000kms. Took the V Strom XT 2016 from Chonburi, via Laos , Yunnan China to Tibet and back to Korat. Joined an AT 750 and BMW 650 in Pakse , and a mate from CM on a CB500X joined in Lung Nam Than , Laos. Did a pretty boring run from Pakse up 13 most of the way, by passing Vientianne and onto Luangprabang. Nice stop along the Mekong , hot air balloons in the morning , just before a thunder storm made then all abort.

Luang Nam Than was a rest stop, oil change ( a week in ) and re group to all arrive at the Boten border on the correct time to meet the Chinese guide as per the permits. Boten was a a bit of a pain with traffic , but actually in the end quite painless entry into China. Mengla beckoned for the vehicle checks and temporary Chinese licence and motorcycle registration card. These are quite important as most check points wanted to see them, and no fuel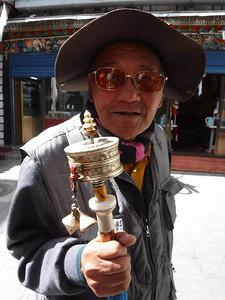 in Tibet without them.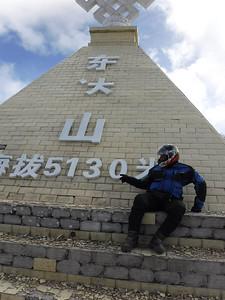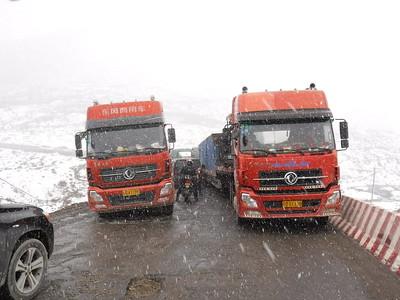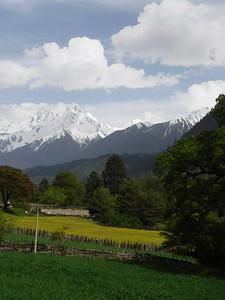 Most of the Chinese roads were motorway transit sections to Lincang, some of the tunnels were a bit scary due to road works inside. Shangrilah was a pleasant stop at the nice Compass Hotel with attached restaurant and bakery. First sights on snowy peaks and cool weather. Mandatory visit the Leaping Tiger Gorge, and on further up the gorge where the local Chinese tourists never visit and is probably more interesting than the gorge itself, well the road is anyway, vertigo starting !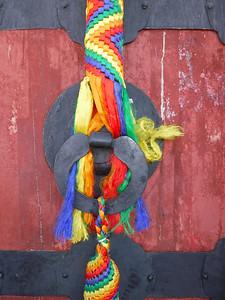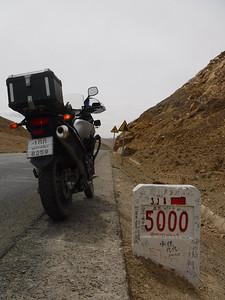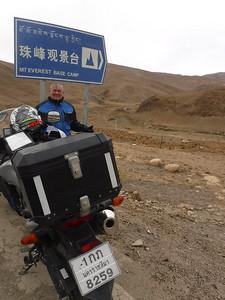 Into Tibet proper we followed the 318 highway Yangling, Markam, Zogang, Bomi, Mainling,Gyatsar to Lhasa.
Lhasa was a 2 day stop as some new comers joined (allow them to acclimatise ) to be riding Jaliang 600 (BMW copies). Oil change at KTM shop, many BMW GS's , Harleys , an Indian in their shop, more like a rich mans , man cave. Potola monastery tour was a highlight, has been the base for Tibetan government and religion for centuries , prior to the occupation.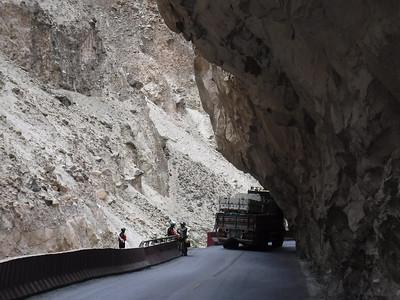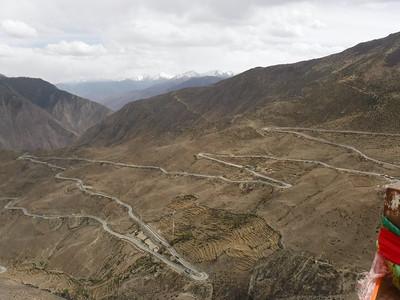 There is a big difference in the east (of Lhasa) in vegetation and scenery, more green and we had rain and sleet in the forested areas and passes. West of Lhasa is almost a plateu and quite barren with stony areas, sand dunes etc. But the scenery was always changing, mountains and mountain passes, hairpin after hairpin, roads carved into mountain sides, trucks with water cooled brakes making life interesting. Wild life, goats, sheep, yaks, cows,dogs and a monkey.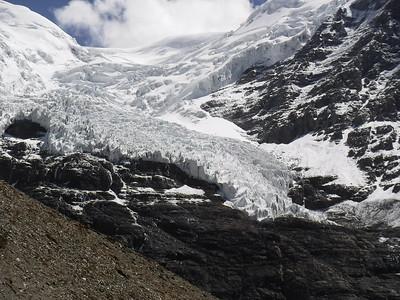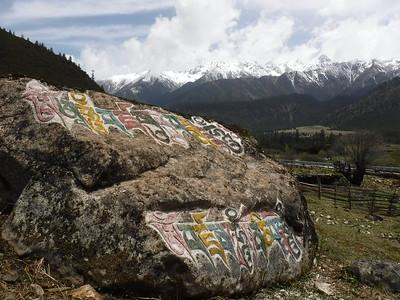 The tunnels were interesting and once you have a few yaks running amok in a pitch dark tunnel and car parts strewn around, the heart beat goes up, and forgetting to breathe soon lets you know more oxygen is needed, every extra motion adds more demands on the lungs.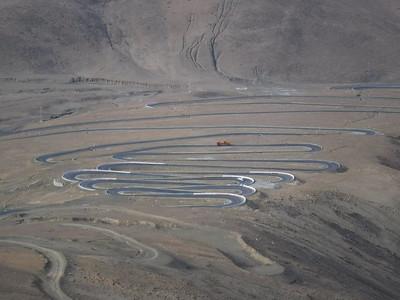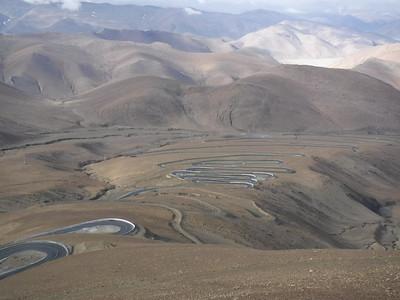 The road to base camp itself is about a 100kms of hairpins and new tarmac , probably motorcycle heaven. Hard to capture the road in pictures as it snakes up and down the mountain passes. Base camp itself has to be accessed by bus from the parking lot, the last few hundred meters a tough walk in the thin air. We were incredibly lucky with the weather and had a beautiful view of the peak. Even got sunburnt. The climbers preparing for the summit are camped a little further up , with no access for us tourists. The peak itself is another 4000m or so higher than our vantage point, but truely a once in a lifetime experience.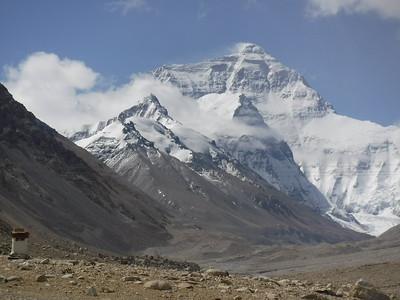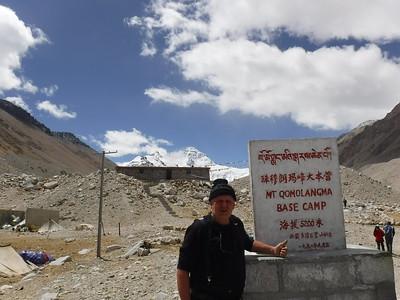 A few hours at the base camp and we start the journey back via a slight more southern route , skirting the Himalayas, with scary roads along the steep rocky cliffs . At Gyanze we had a frozen pass with trucks all over the roads, nearly everyone dropped their bikes at least once on the black ice. A night at the Yeti Hotel sorted us out. Near Zedang had a good view of a glacier.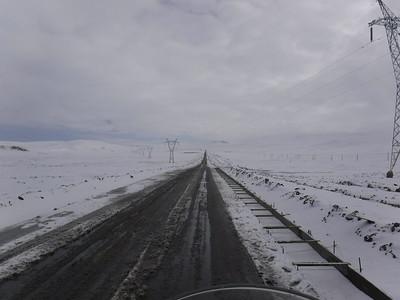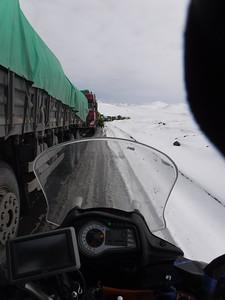 Heading further south and lower elevations brought pine forest and winding roads following raging rivers. Had side detour to a hotel with a hot spring, I am guessing the hottest pool was probably 50 C , so nothing for it but to jump in after all the snow, sleet and hail we had endured.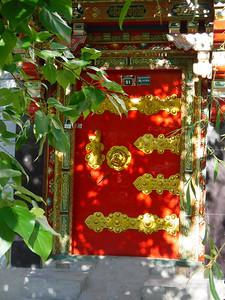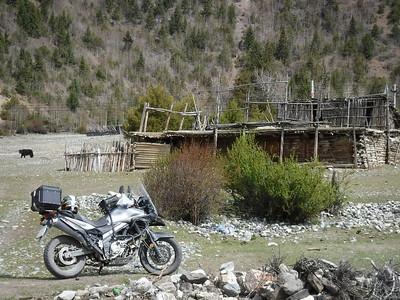 The return via China once again motorways with amazing bridges and millions of tons of concrete, and hot. China is a real let down after the sensory overload of Tibetan colours and sights. A quick run to the border of Laos, across Laos and into Thailand at Chiang Kong, trickle down to Phrae via backroads and onto 11, 225, to Korat.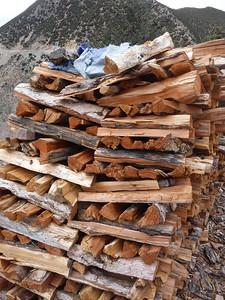 Just over 30 days, 12k , 3 oil changes, one loose mirror, one drop on the ice,approx 450 litres of petrol.
Have to say if you have a chance, GO !
Last edited by a moderator: