Over 200 riders
dressed dapper to join in on Chiang Mai's third official
Distinguished Gentleman's Ride,
a worldwide charity event that takes place each year, in support of prostate cancer and men's mental health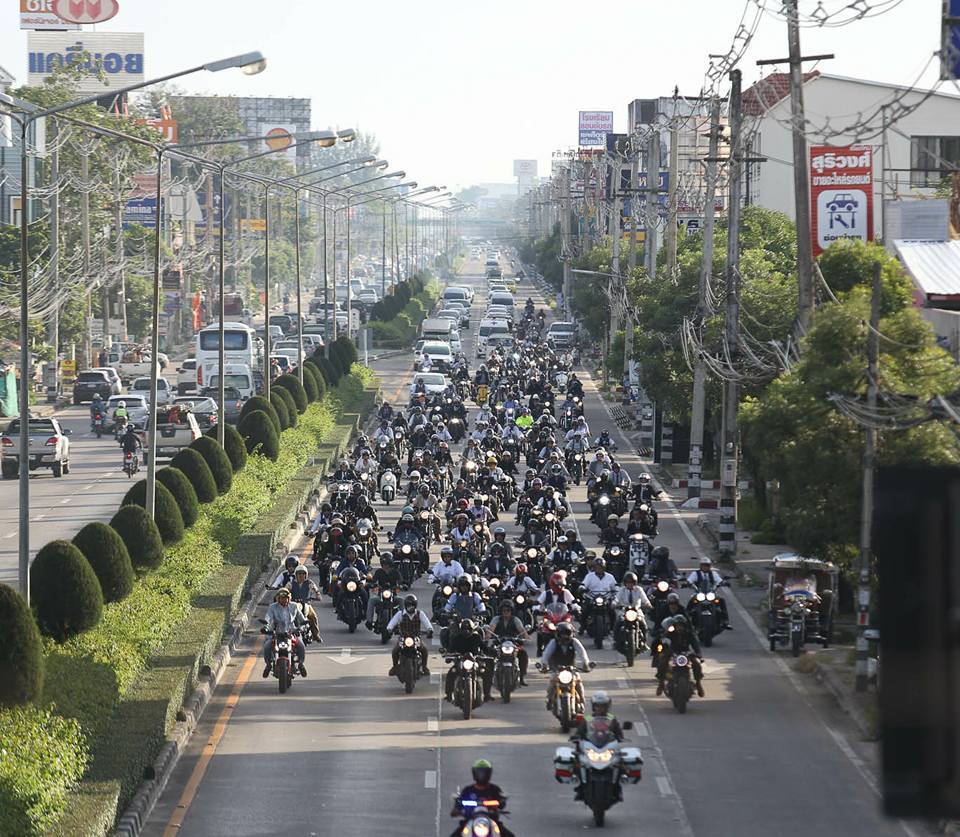 DGR 2017, Chiang Mai. Photo Credit: Plank Rich Chiangmai
The Distinguished Gentleman's ride is the brainchild of Australian motorcyclist Mark Hawwa, who was inspired by a photo of Mad Men's Don Draper astride a classic bike and wearing his finest suit. Mark decided a themed ride would be a great way to combat the often-negative stereotype of men on motorcycles, whilst connecting niche motorcycle communities together.
The first ever Distinguished Gentleman's ride took place in 2012 across 64 cities, with around 2500 riders suiting up and riding for the cause. Since then the annual event has raised over $10,000,000 (£7,394,482) for men's health charities across the globe since 2012.
On this 2017 ride, a total of
$4,675,447
USD has been raised globally so far, for the Movember Foundation, with donations still ongoing.
Photo credit: Britbike Chiangmai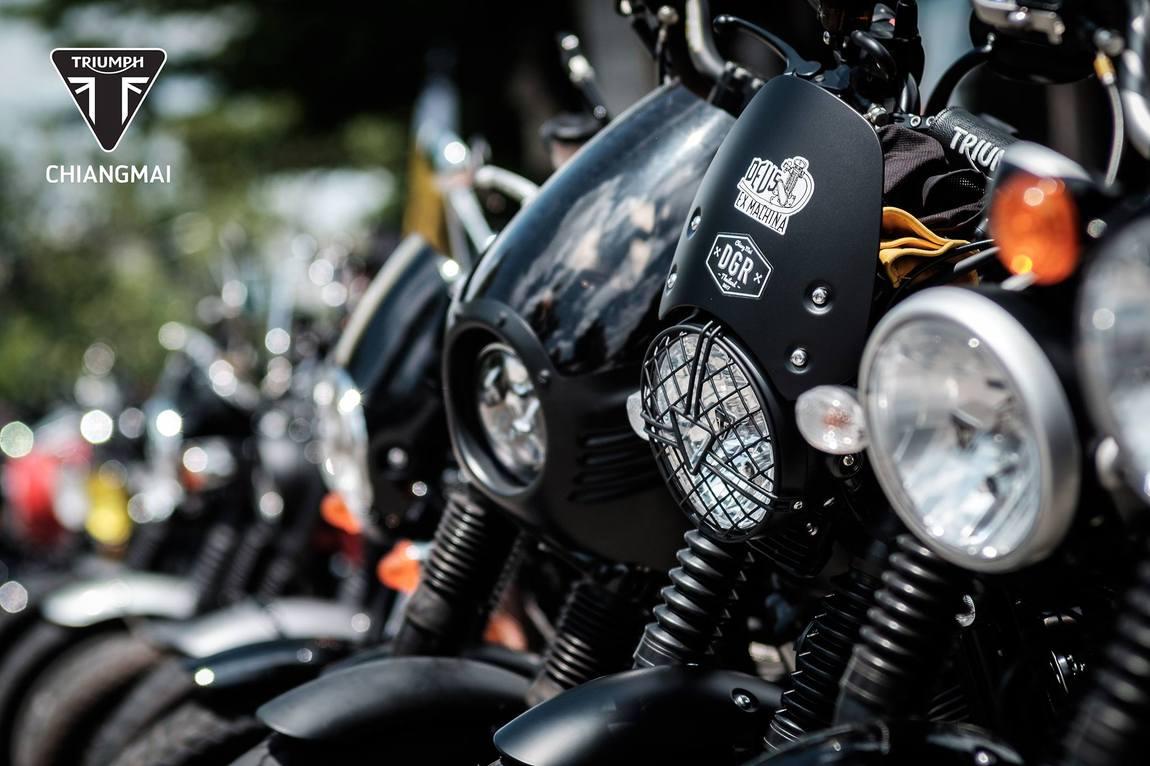 Photo credit: Triumph Chiangmai
This year I had the opportunity to participate in the ride, on a
Royal Enfield Bullet 500
, which was kindly sponsored by
TBB motorcycle adventure tours.
TBB arranged that I should pay a fee for the bike, but which would go directly to the charity.
Thanks TBB!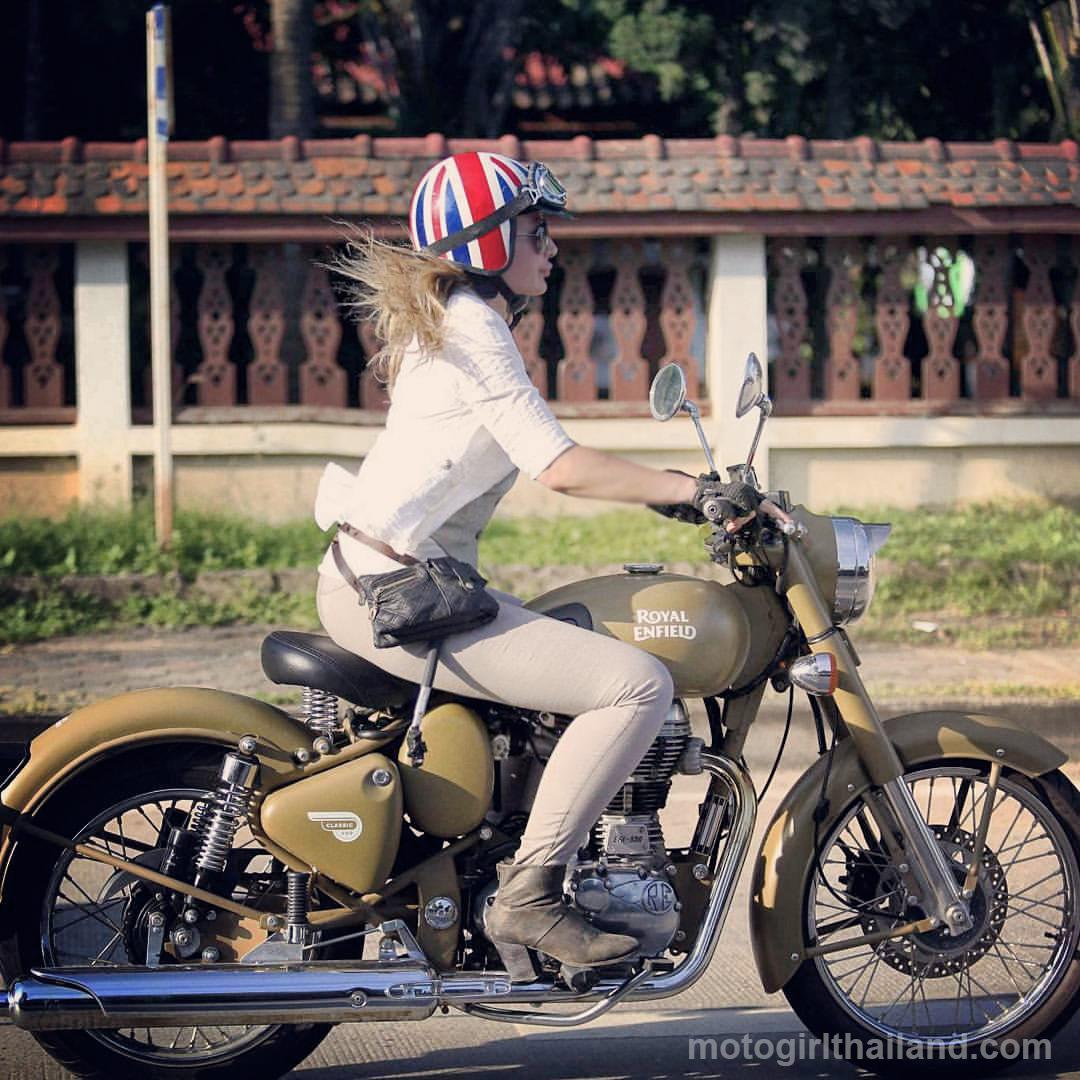 Photo credit: Britbike Chiangmai
This years ride also had more meaning for me personally, after hearing the sad news that someone who was once a significant part of my life had recently passed away from prostate cancer, at only age 38. He leaves behind a wife and very young daughter.
I urge you to take the time to inform yourself and your loved ones about prostate cancer and to read up on the signs and symptoms. (Cancer Research UK has a list of symptoms:
Symptoms | Prostate cancer | Cancer Research UK
).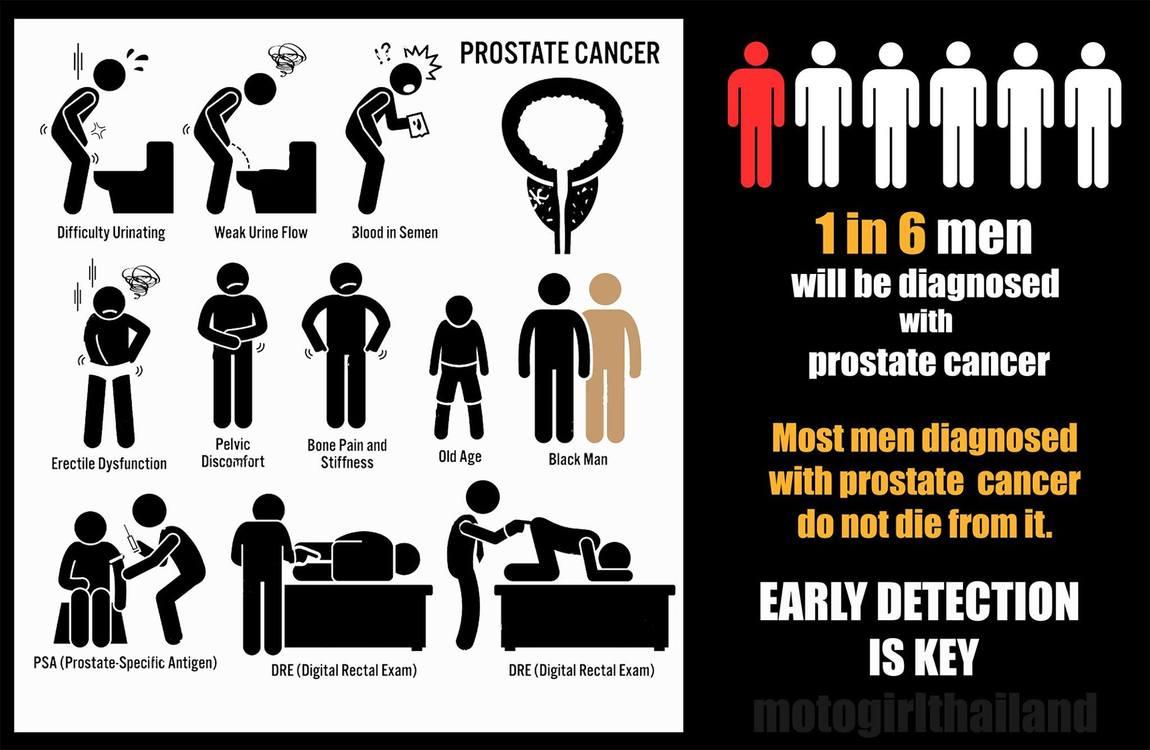 Back to the ride…
On Sunday afternoon, the 24th September, Chiang Mai riders congregated outside of
ThaChang Cafe
bar at 1pm, where we registered our presence for the ride.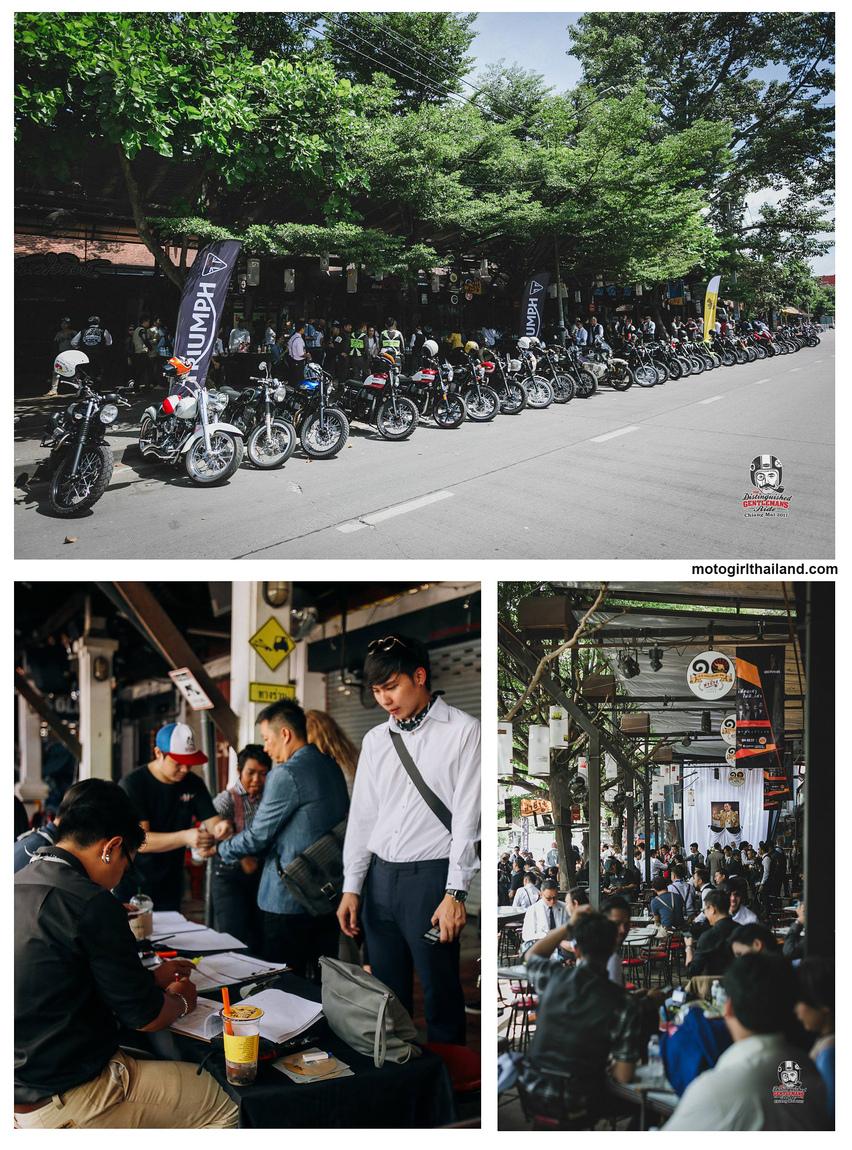 We also paid respects to the beloved late
King Bhumibol Adulyadej
, who sadly passed away last year on the 13th of October. All riders had a somber and quiet moment of mourning and respect.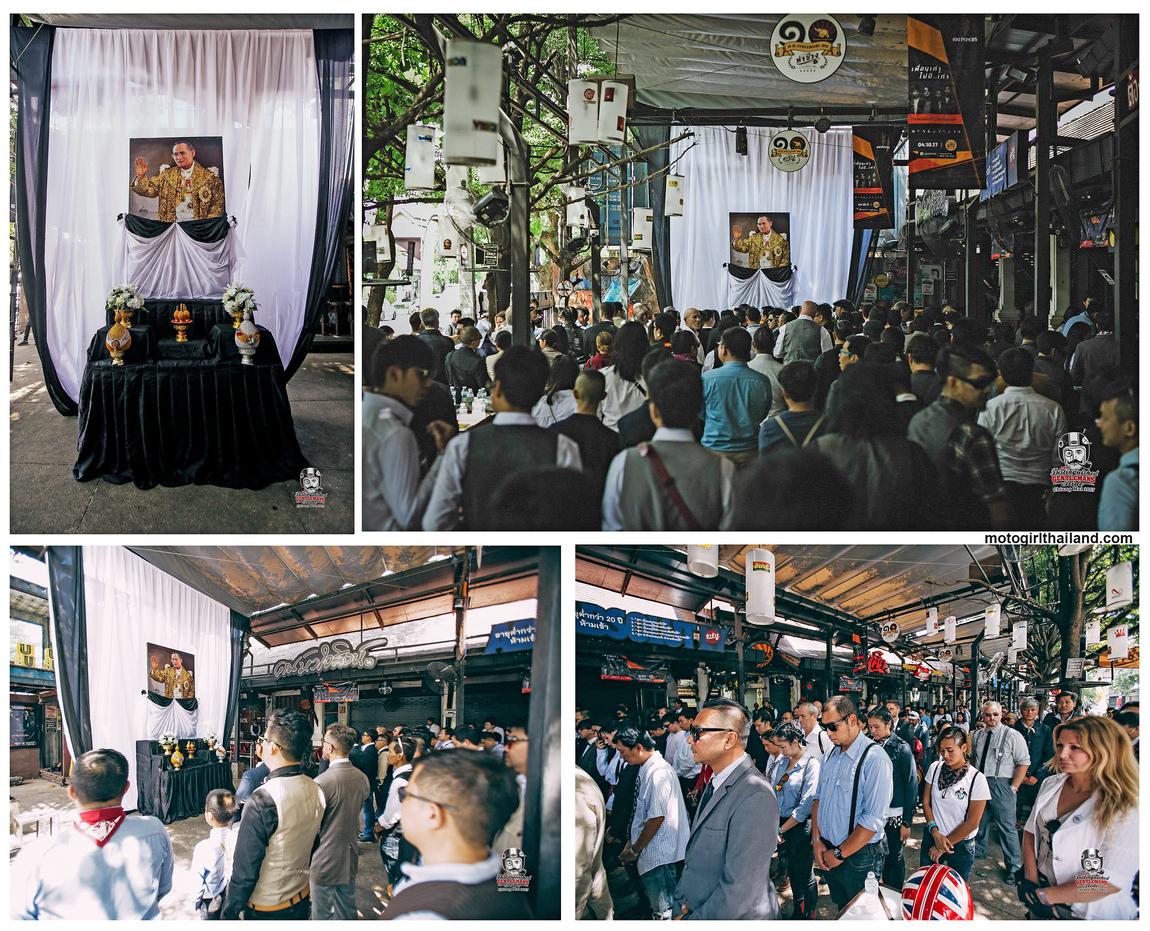 At around 2pm we mounted our bikes, ready for the ride.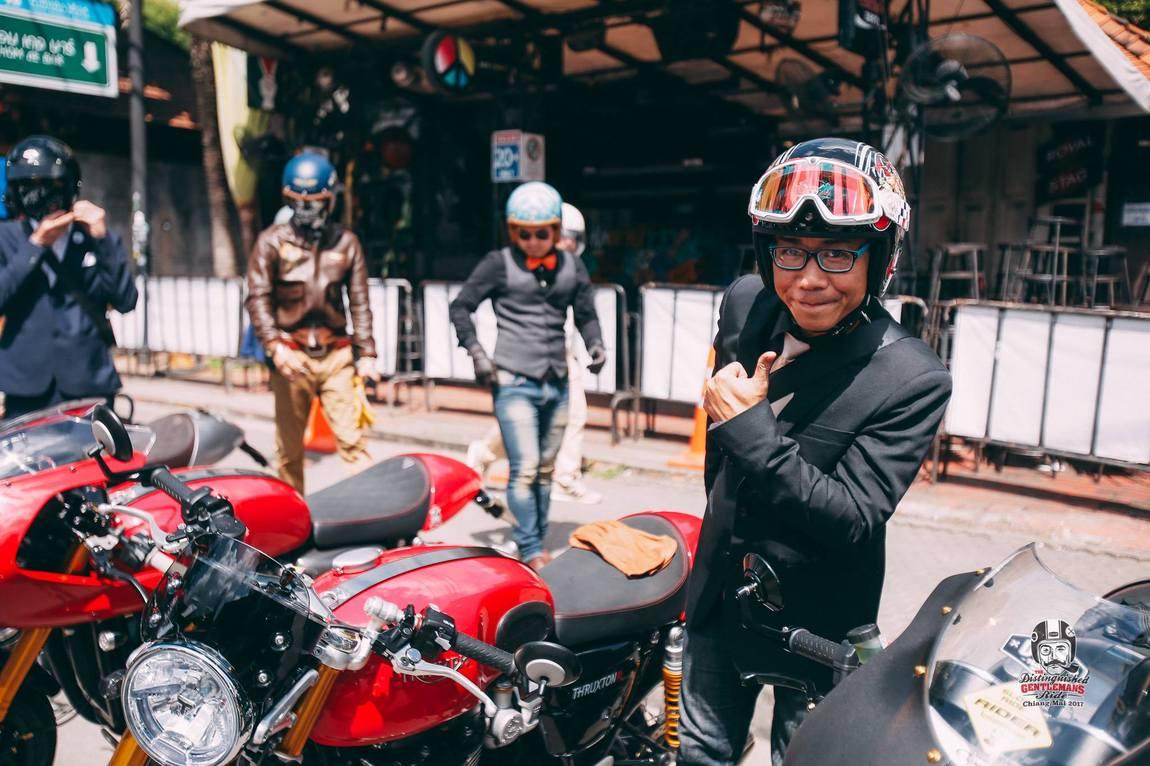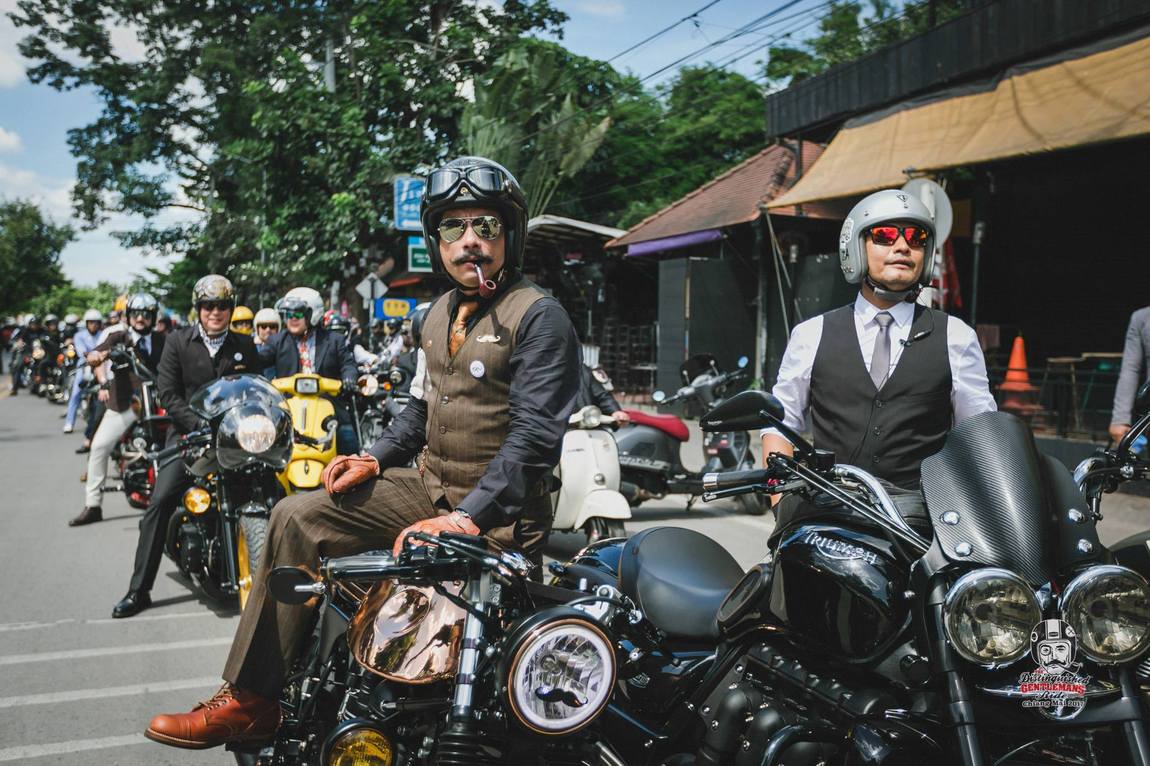 Approximately 200 riders in total
hit the main streets of Chiang Mai, through the main tourist hub of the city, and onto
Thapae Gate
. I have to say, it felt really quite cool to be a part of a collection of such amazing bikes and riders. I imagine we must have been quite a sight for onlookers!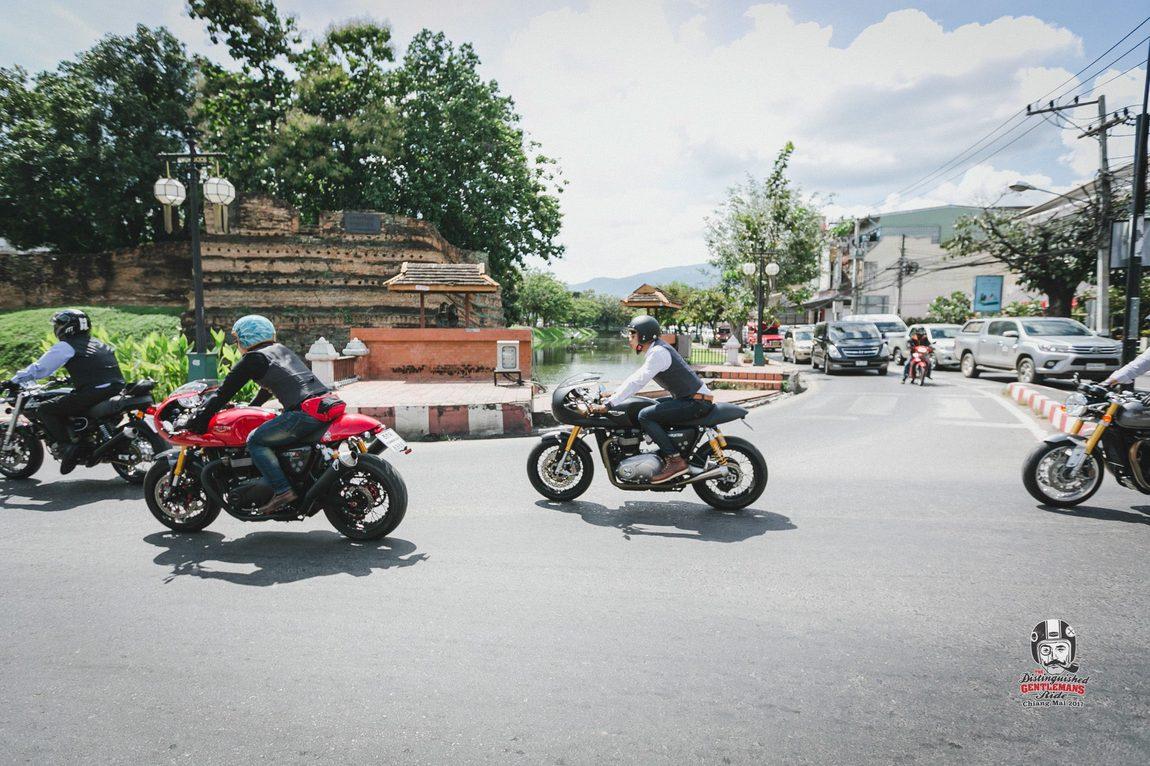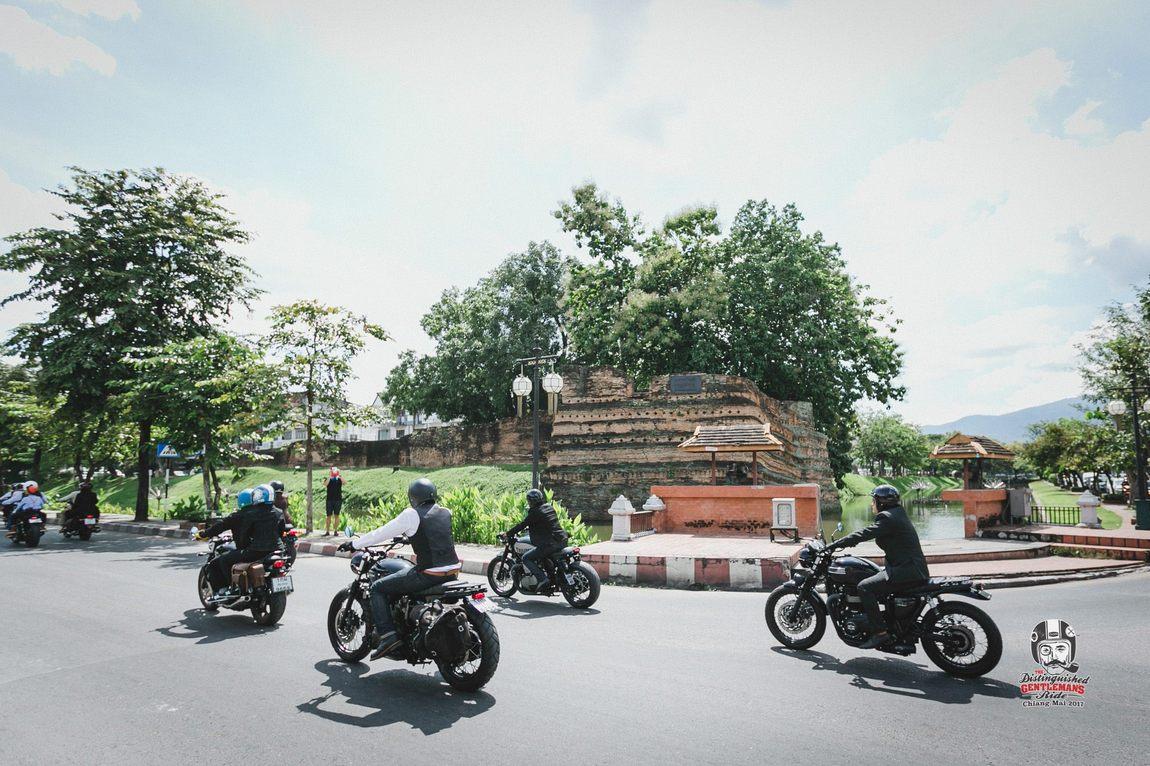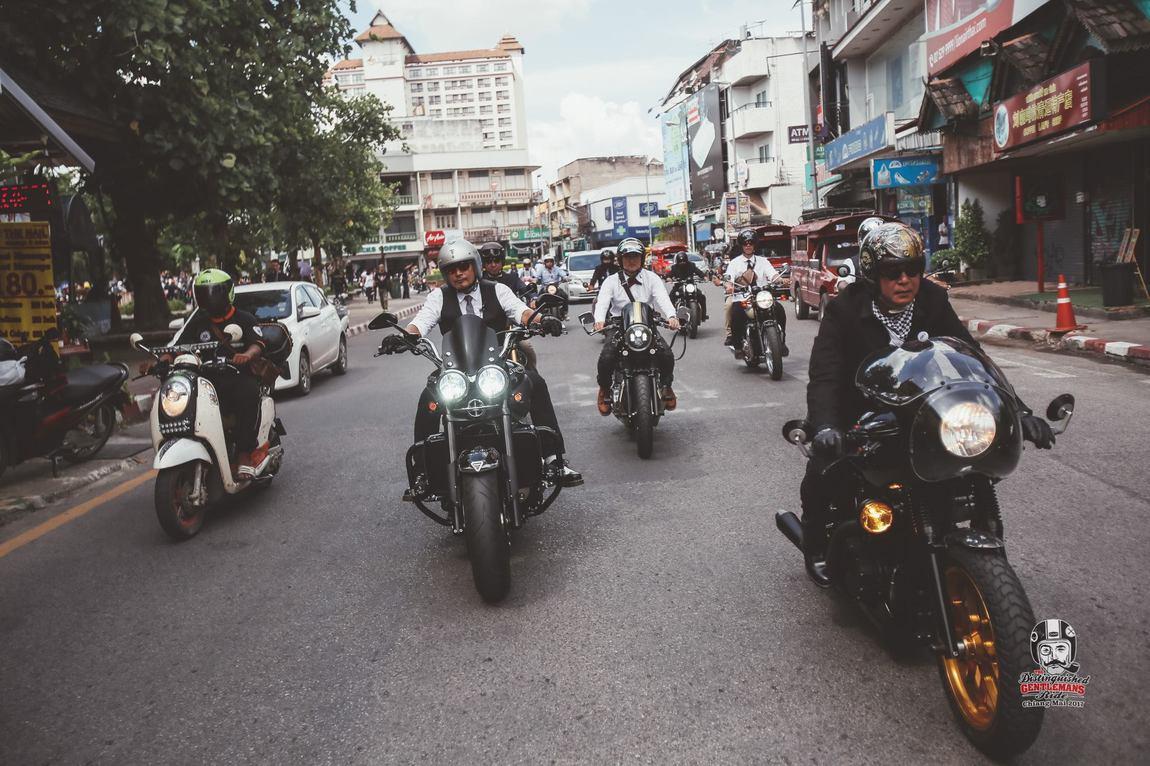 At Thapae Gate, we lined up the bikes.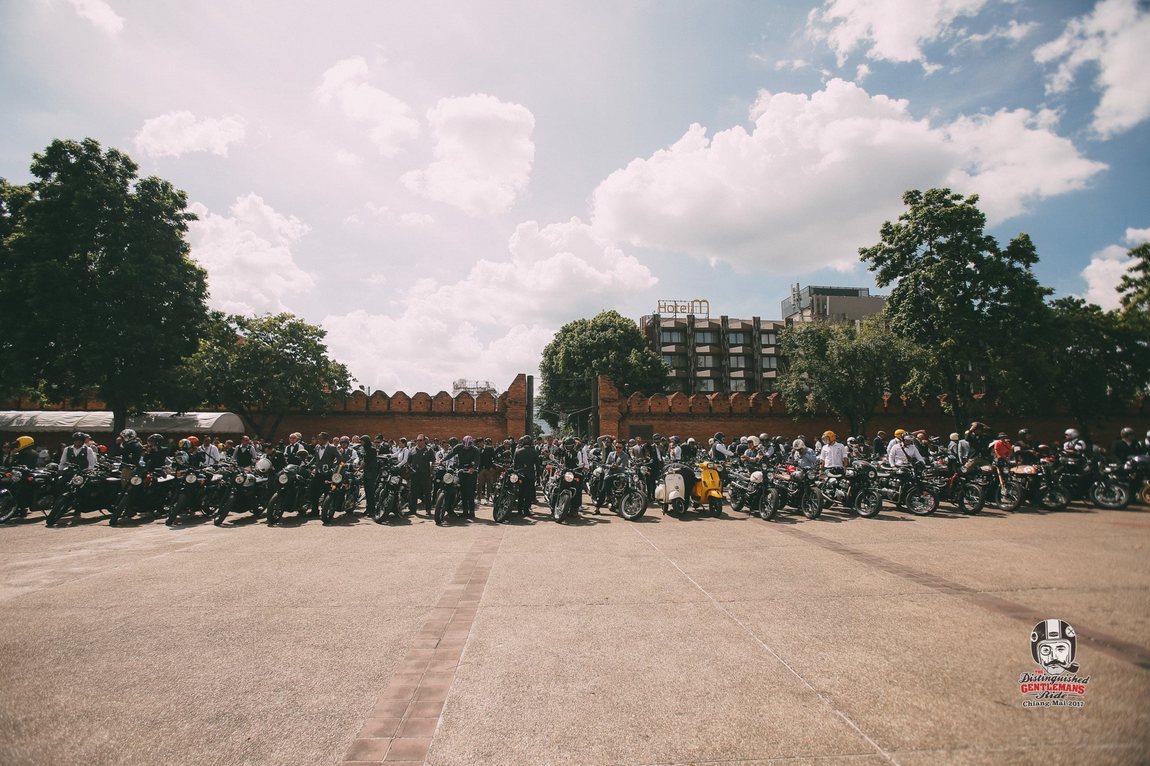 Thapae Gate provided a great place to check out the amazing bikes and connect with other riders, as well as inform onlookers about what the event was about. An onlooker at Thapae captured the moment
(Video found on YouTUBE. Thanks to Mr John Hamilton for capturing the moment and uploading)
:
After a short break at Thapae Gate we mounted the bikes again and rode through the main city streets to
The Good View Bar & Restaurant
, a famous bar in Chiang Mai which has been running since 1996.
(In fact, the owner has also participated in all of the Chiang Mai rides!).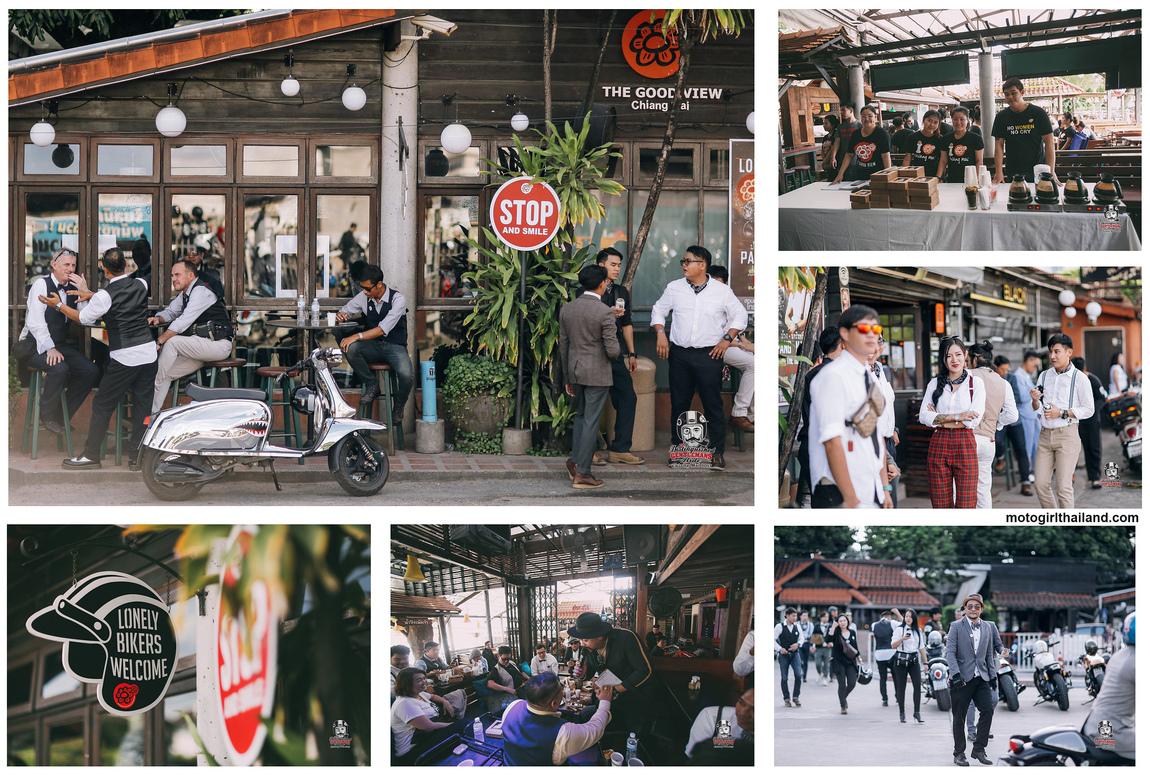 At The Good View we were treated to lunch, coffees, soft drinks and some entertainment.
After our lunch stop was over we headed on the bikes back through the city again and up to the trendy area of Chiang Mai (Huay Kaew/Nimmanhaemin). There were lots of stunned faces, it has to be said!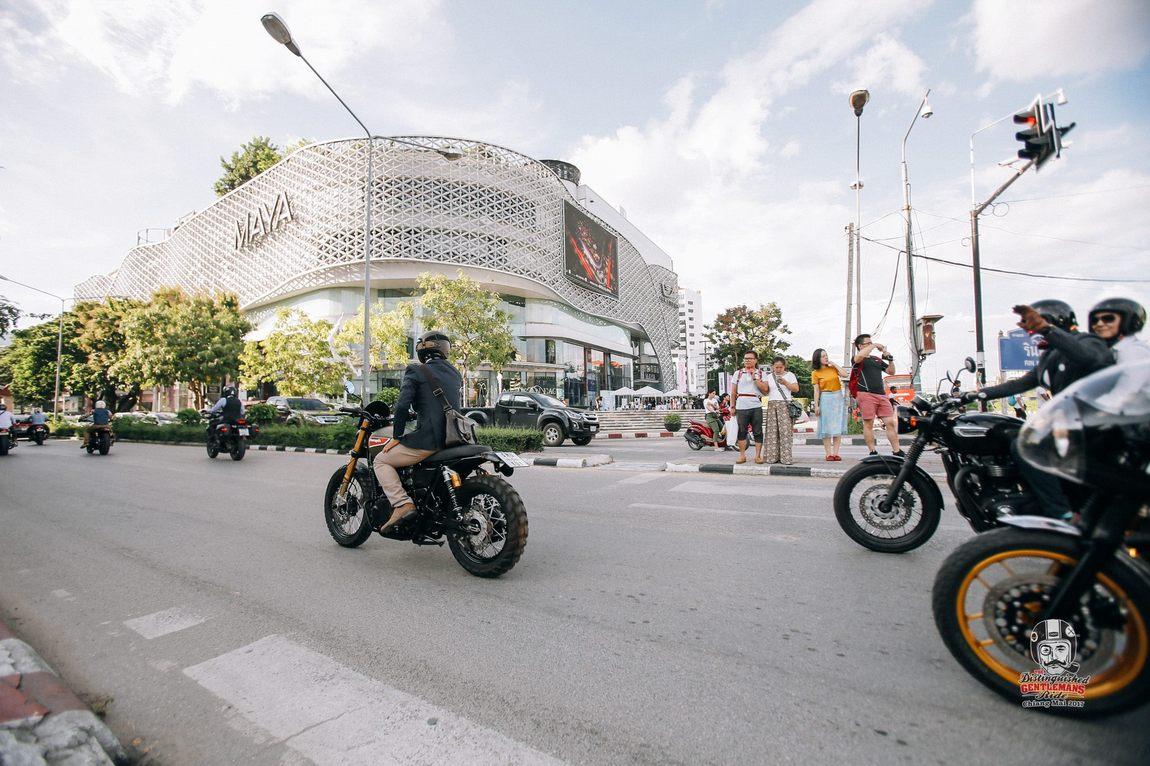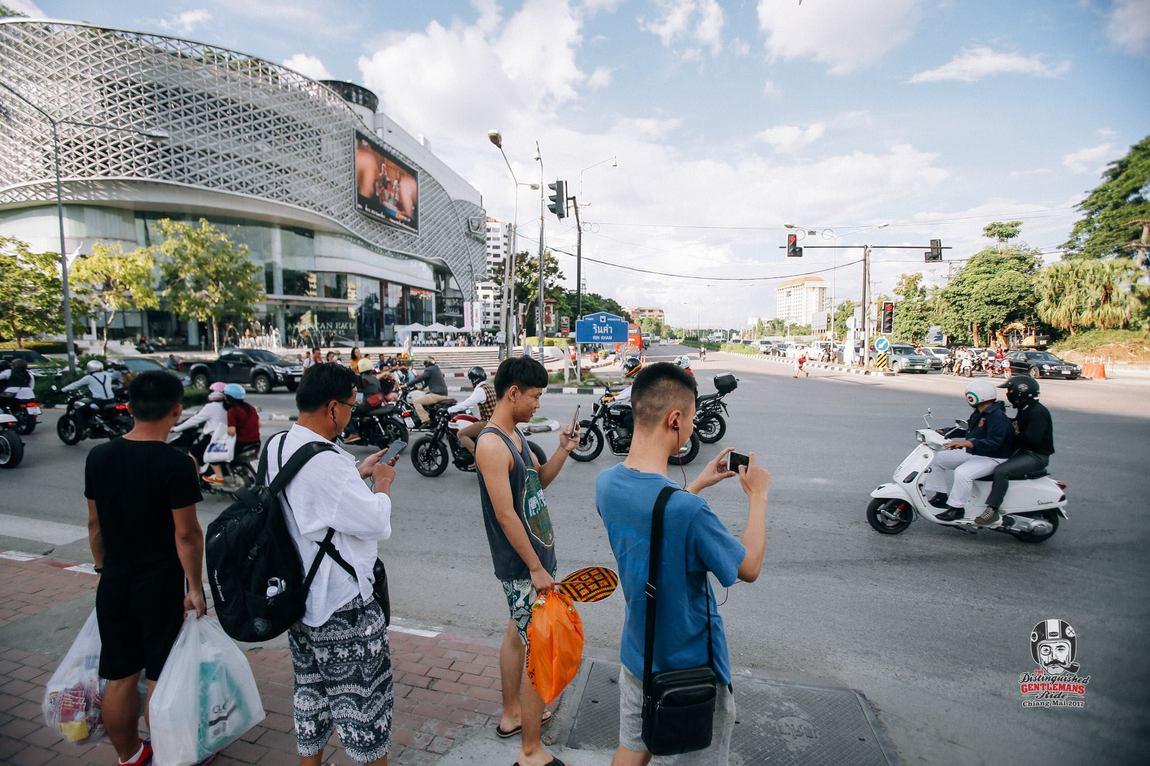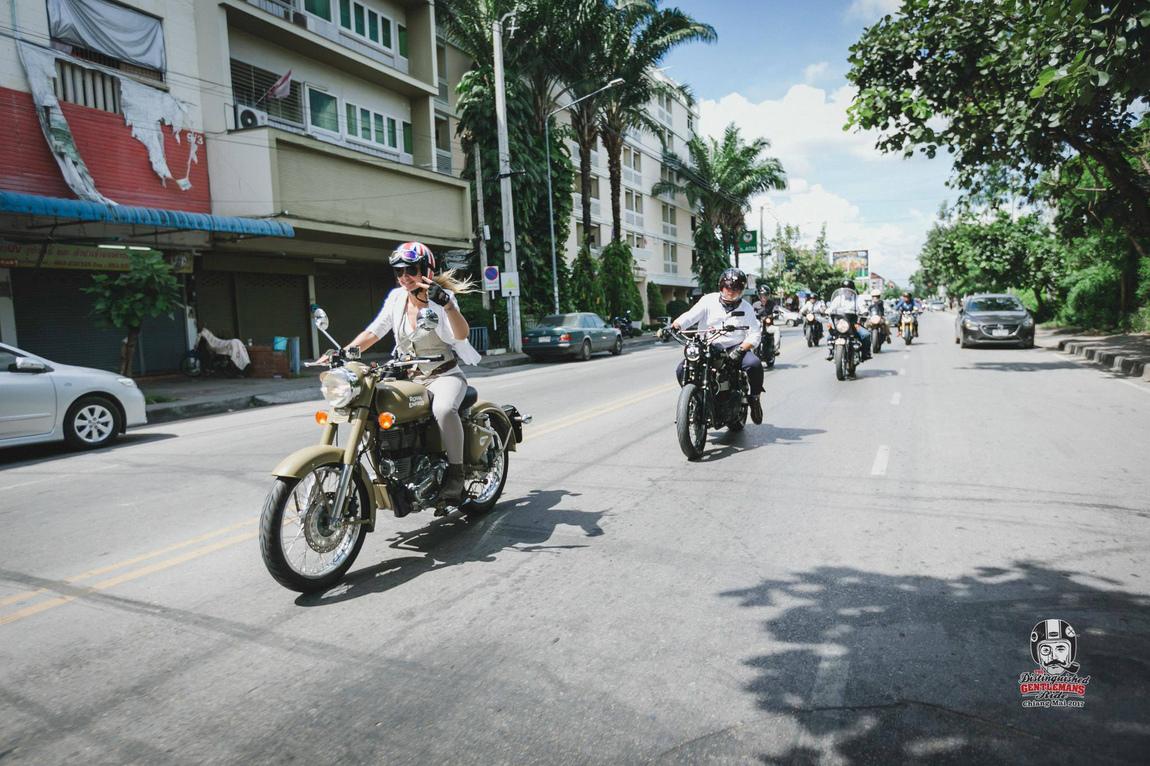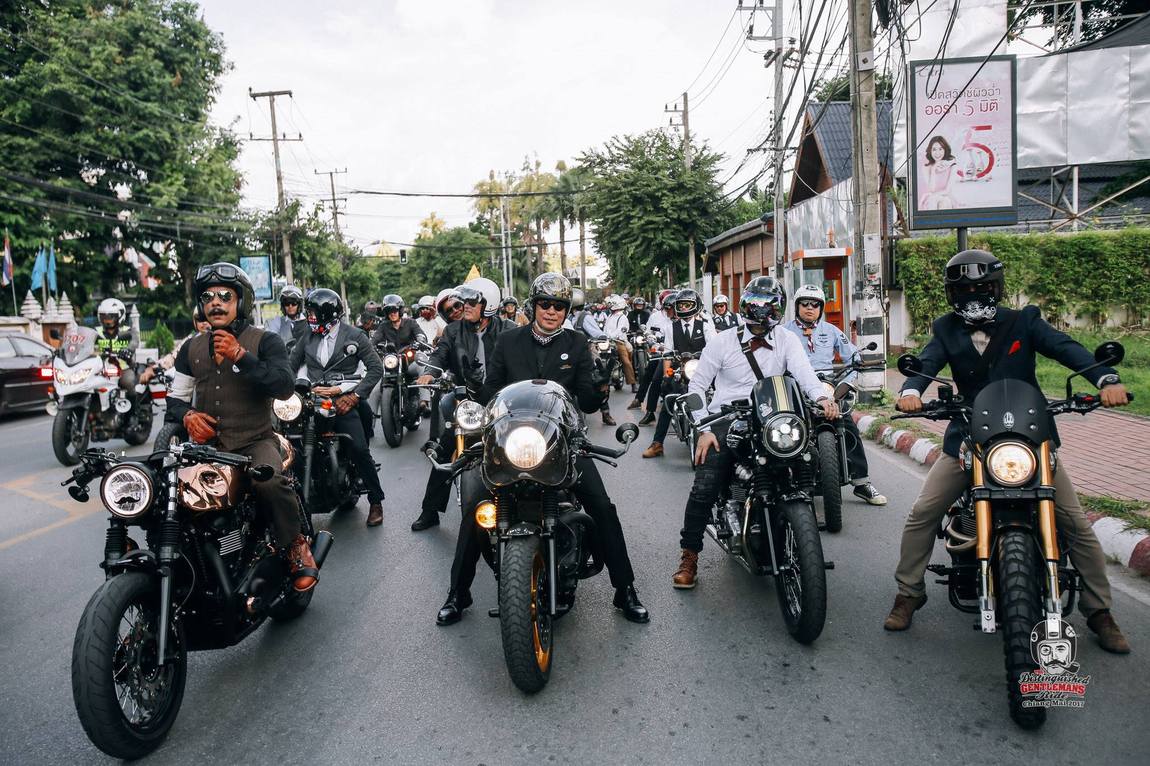 We rode on up and onto the Canal Road area and back down several KM's until we hit our evening venue spot of
Bob Space
, a quirky arty venue near to Chiang Mai airport.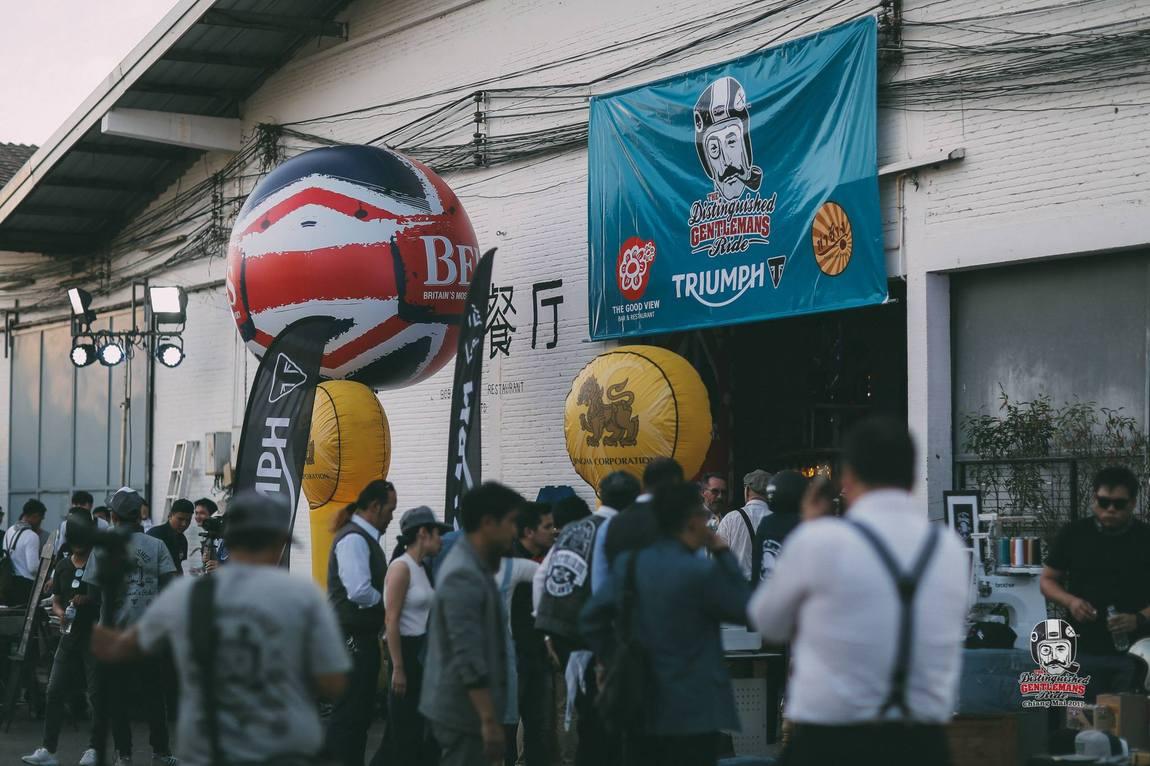 Bob Space had been booked out for the event, and was filled with some fantastic things to see and enjoy, from quality food and drinks to famous Thai artists and artisans.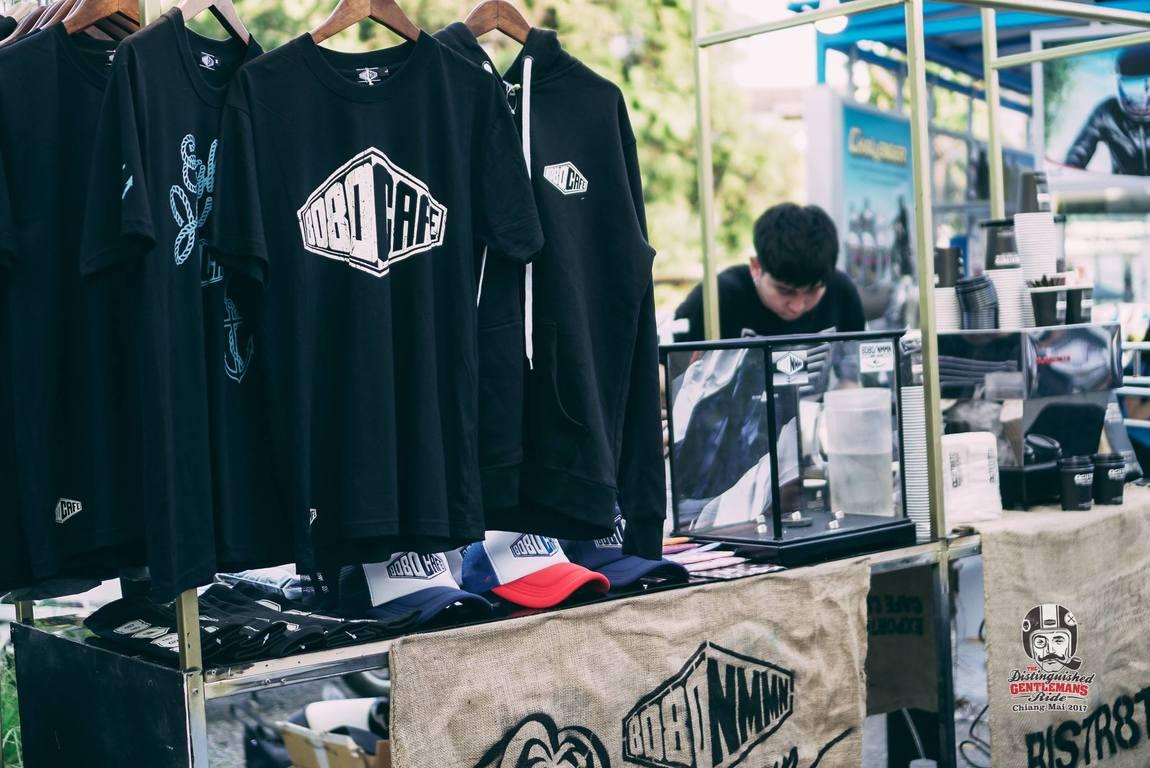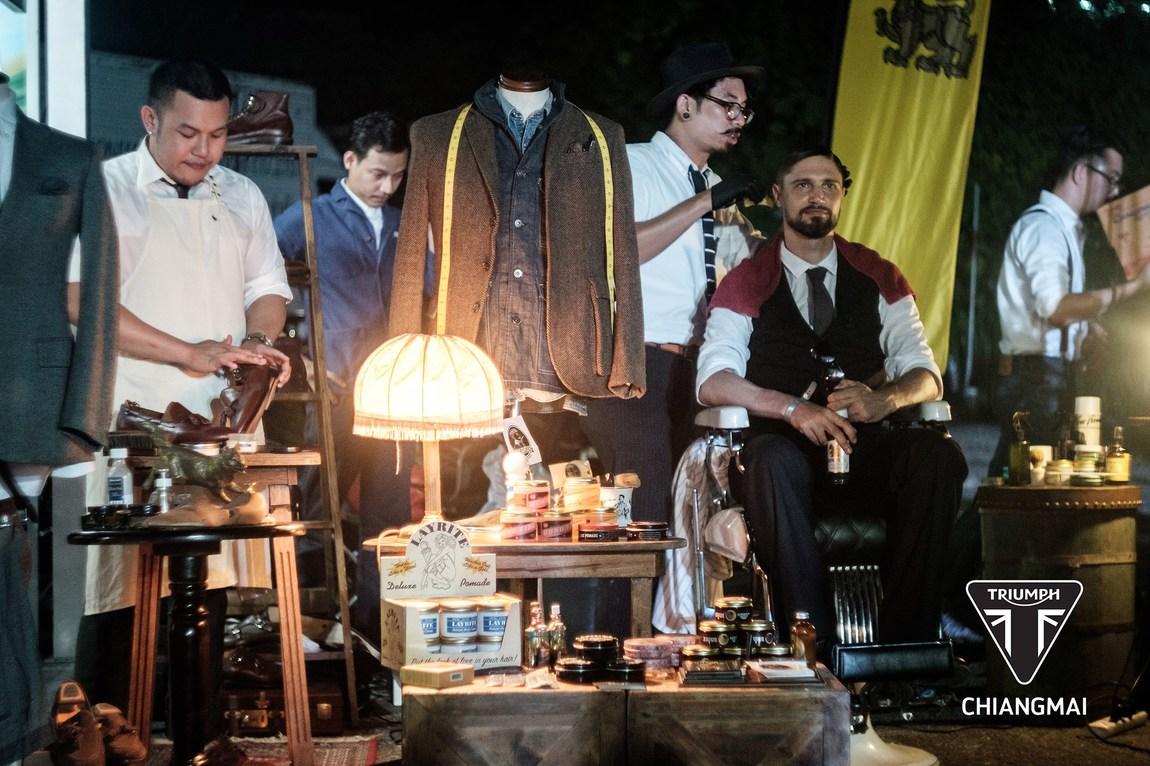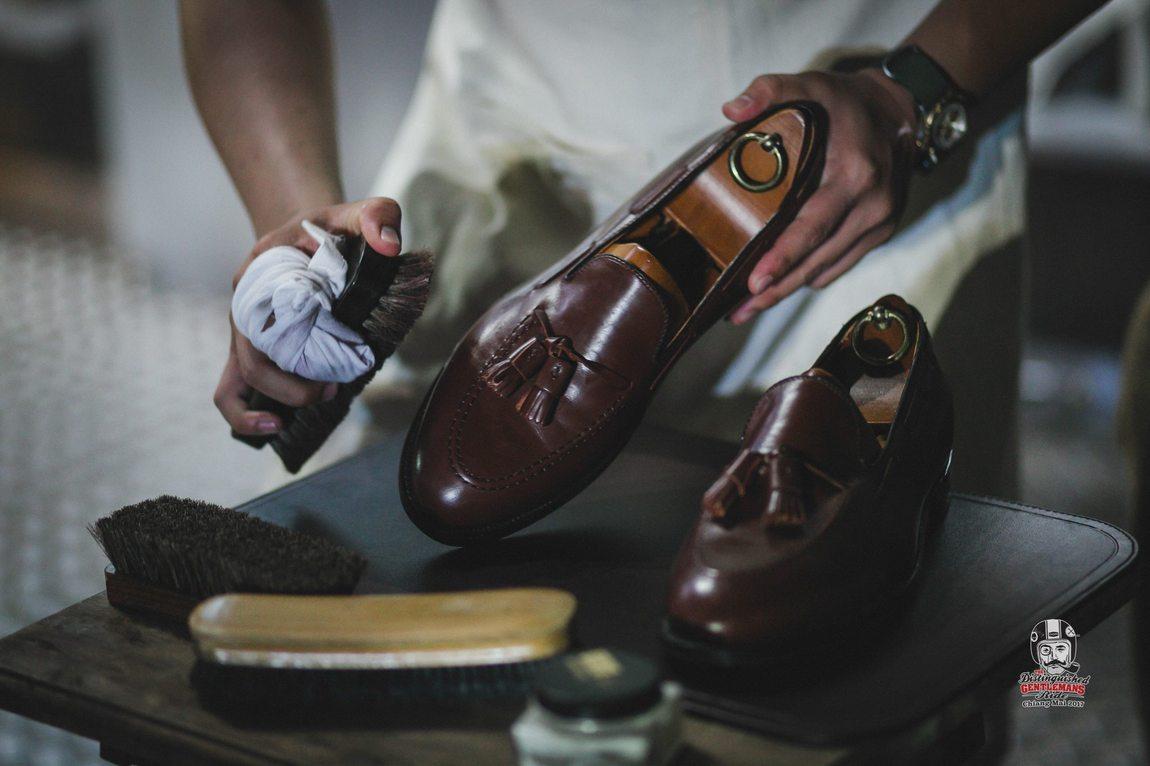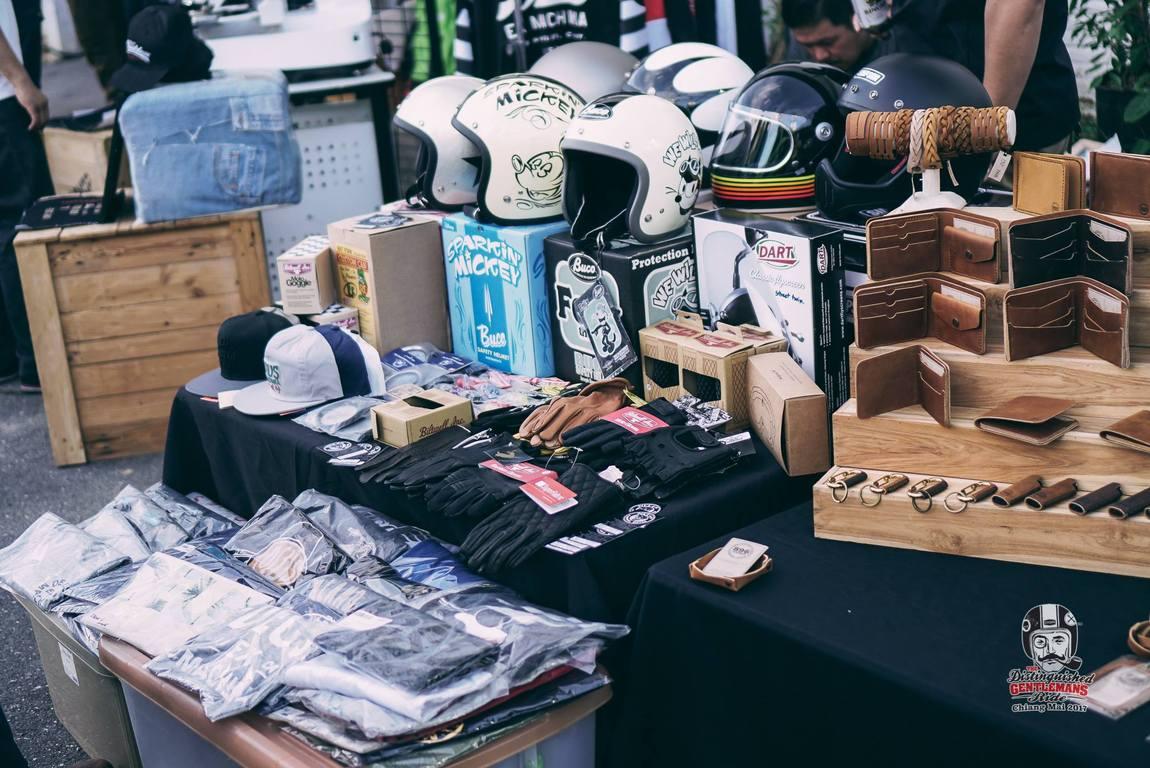 Later in the evening I was caught off-guard at one point, when I was handed a number on a stick. Turned out that I was one of 12 people picked for the "Best Dressed" award! A pleasant and unexpected surprise. I didn't win (the Gentleman next to me did – Shawn), but was so nice to be picked out of over 200 riders!
Later, there was an auction that took place, in order to raise further funds. Several nice items were up for grabs, including BELL helmets and DGR themed clothing items. At one point the owner of the Triumph Motorcycle Shop in Chiang Mai bid a large sum for a T-Shirt that he actually sold in his shop! All in the name of raising funds for a good cause.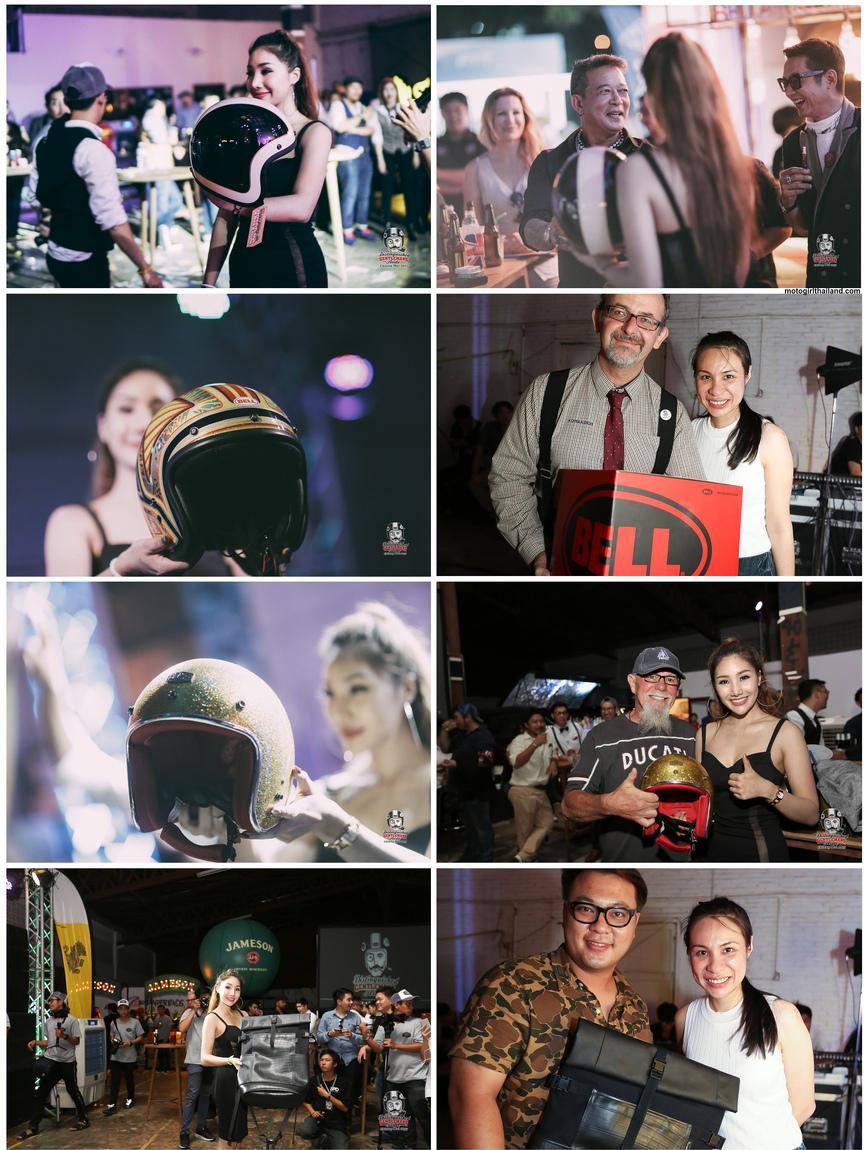 The evening event went on for many hours and I left before it officially finished. Although I was there until maybe 11pm!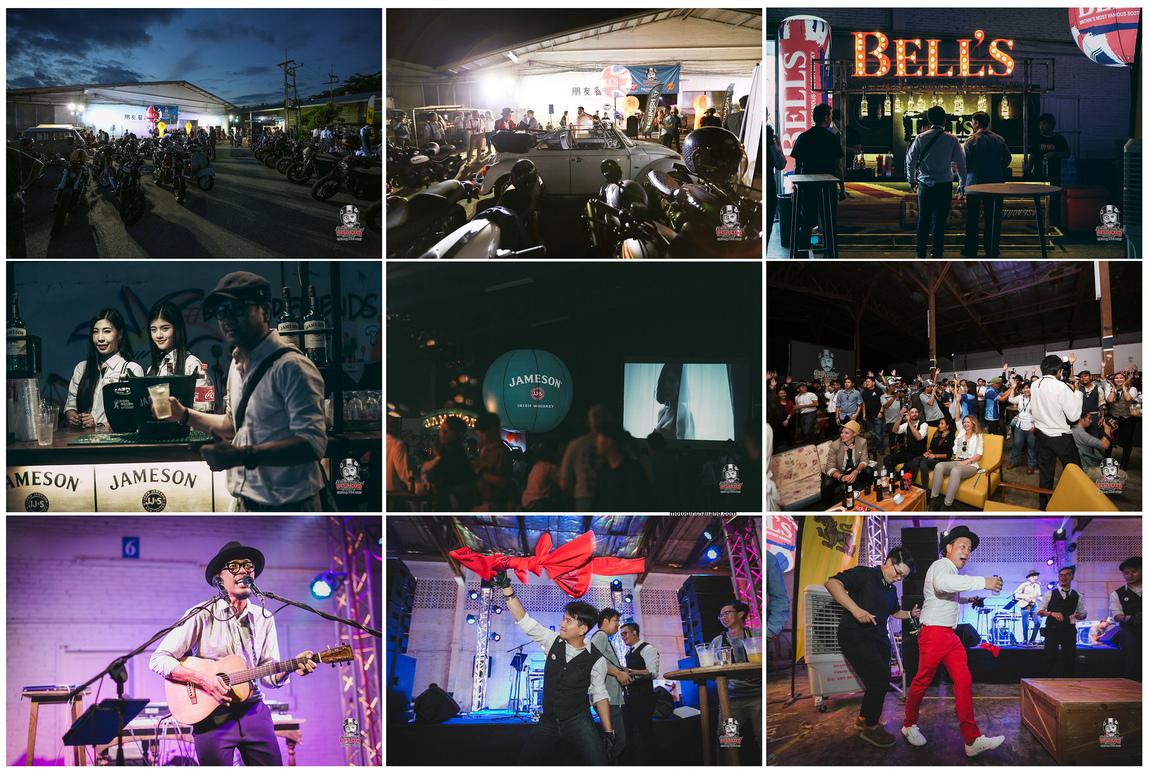 Was truly an amazing day, where people come together in good spirits for a good cause.
The wonderful thing for me about this day is the fantastic atmosphere.
Lots of smiles and lovely people with good intentions.
Truly fantastic!
Here is the fab official video for the ride
Here is my own video edit of the day:
..a big bad-ass collection of photos of the day taken by professional photographers can be viewed HERE
Other videos
(Siam Monkey)
:
Previous years write ups:
DGR CM 2016
DGR CM 2015
Some other great photos of the day: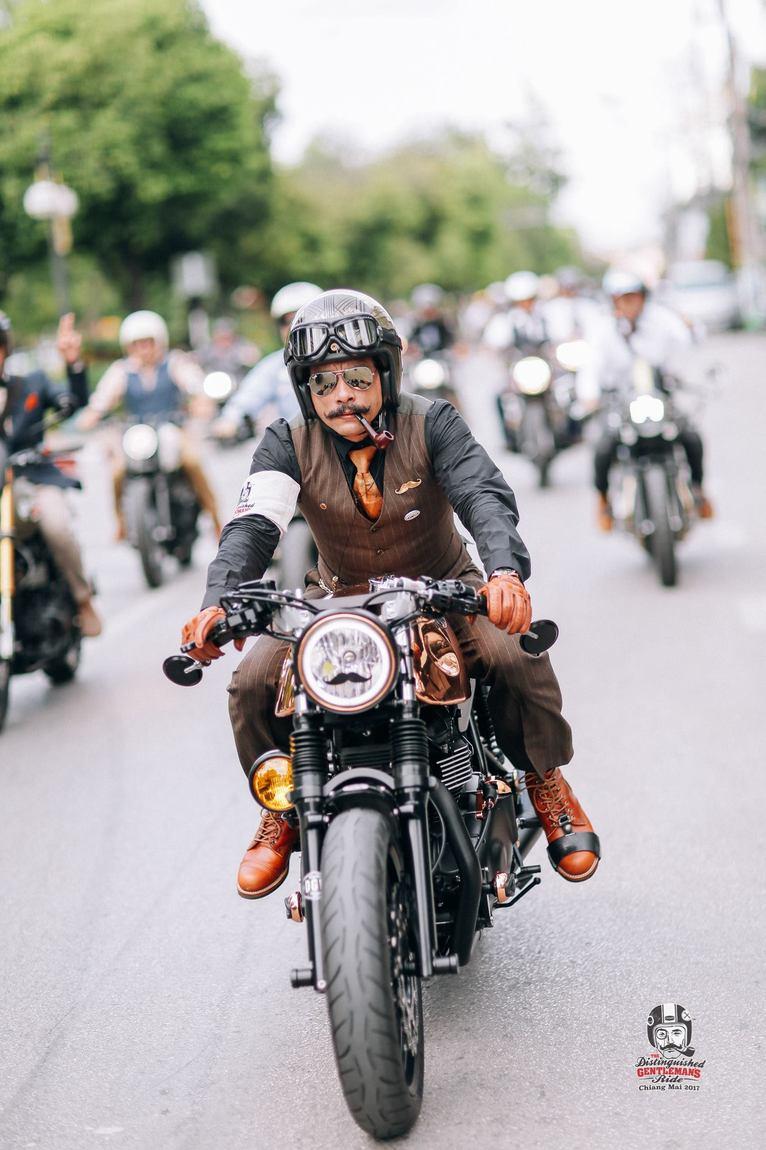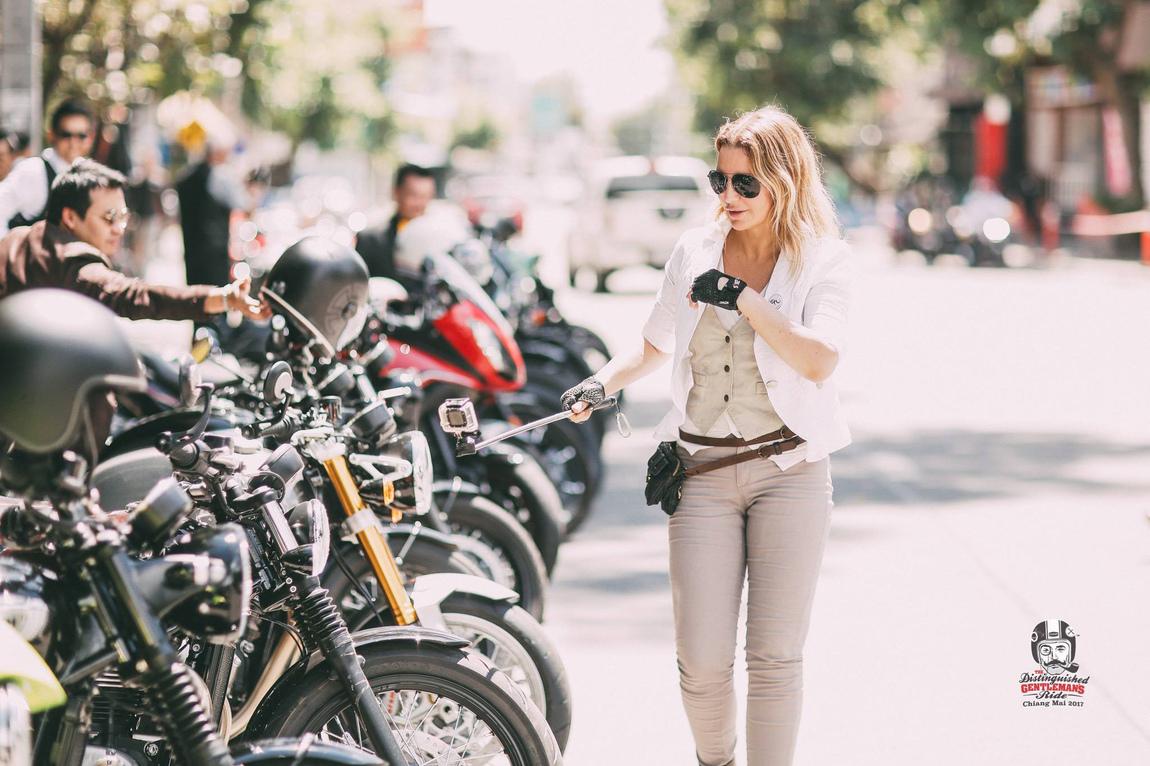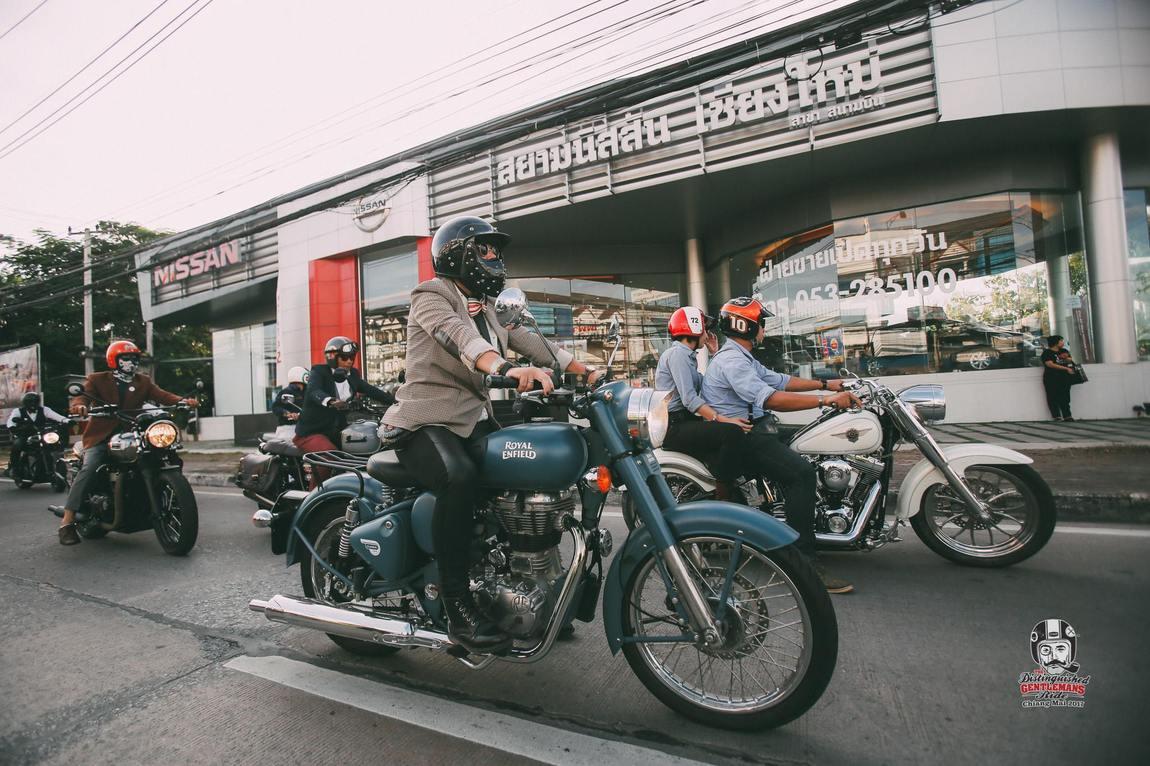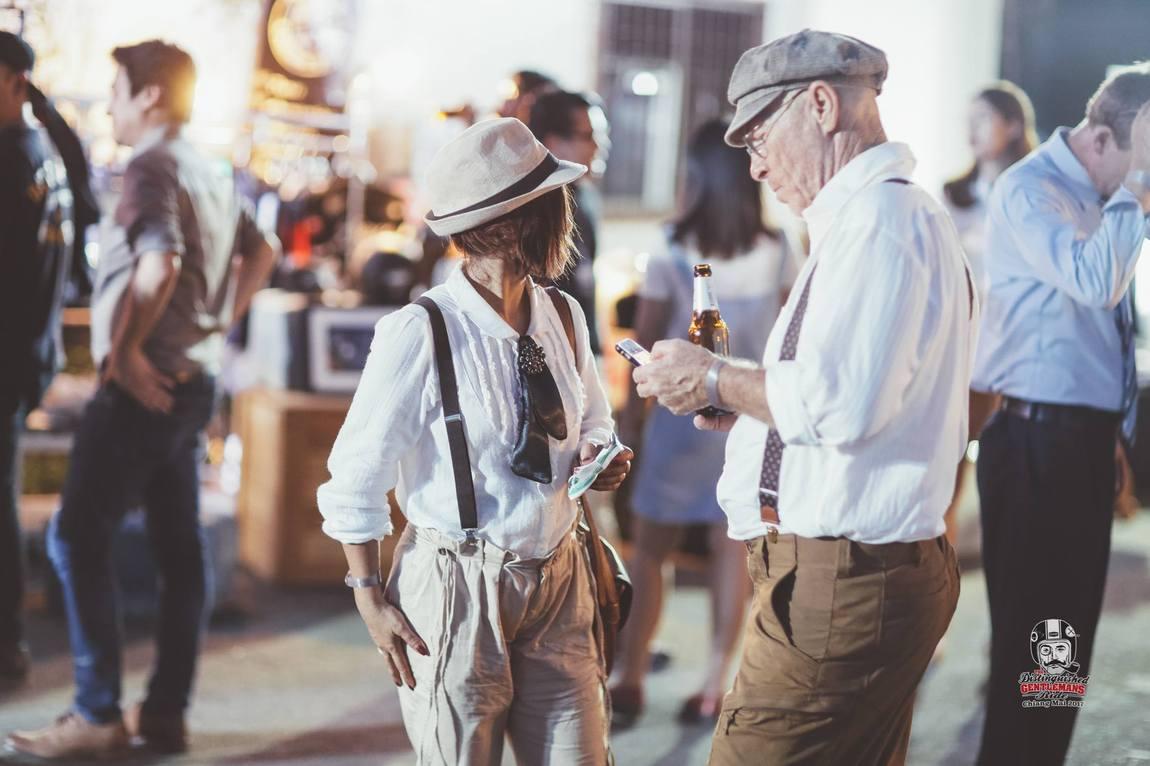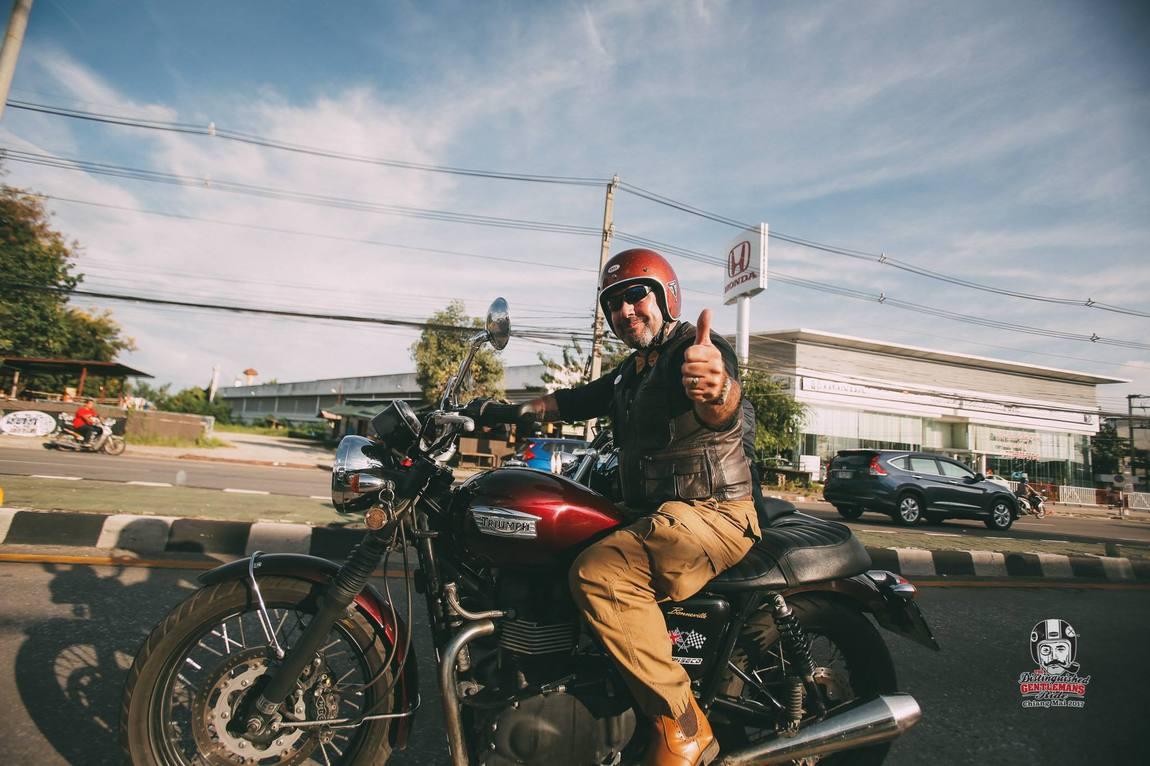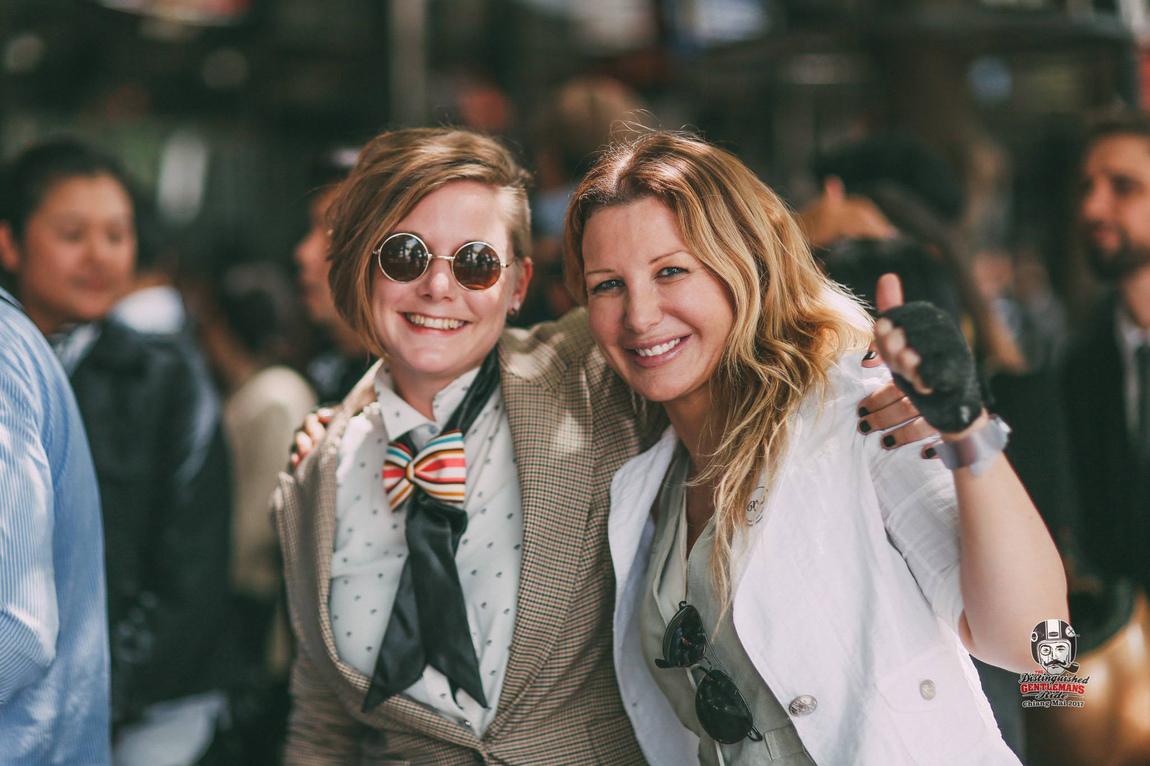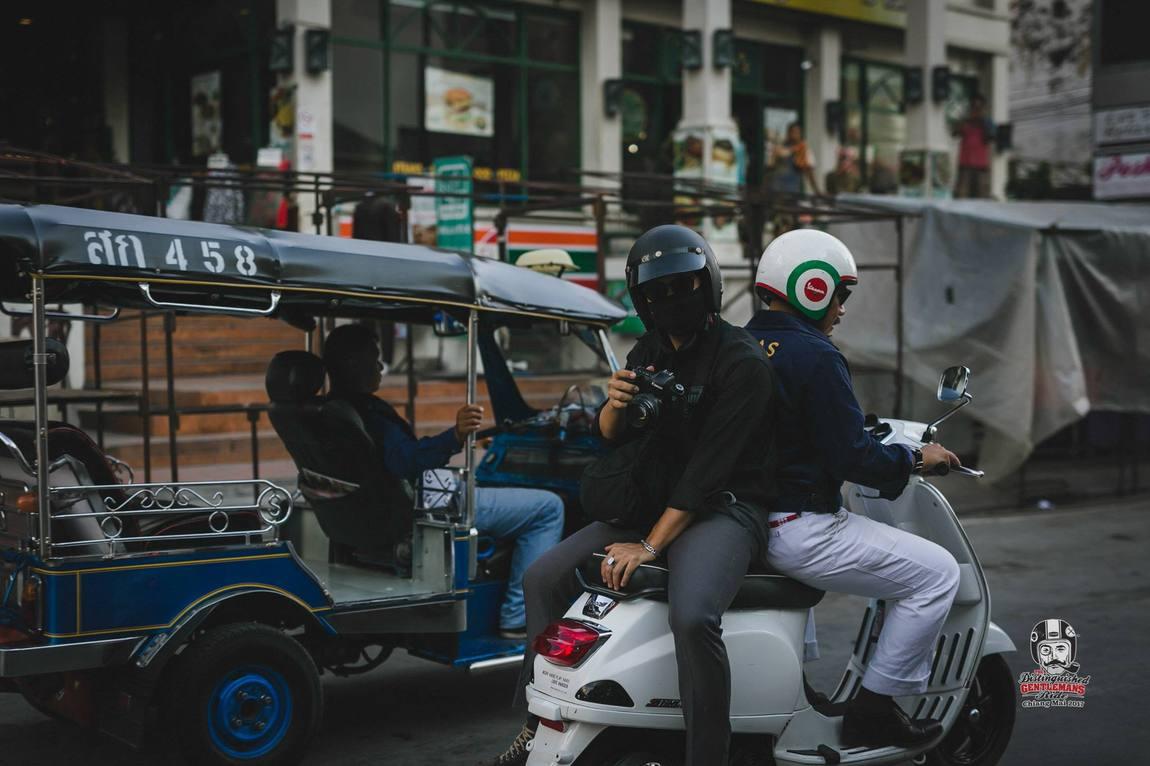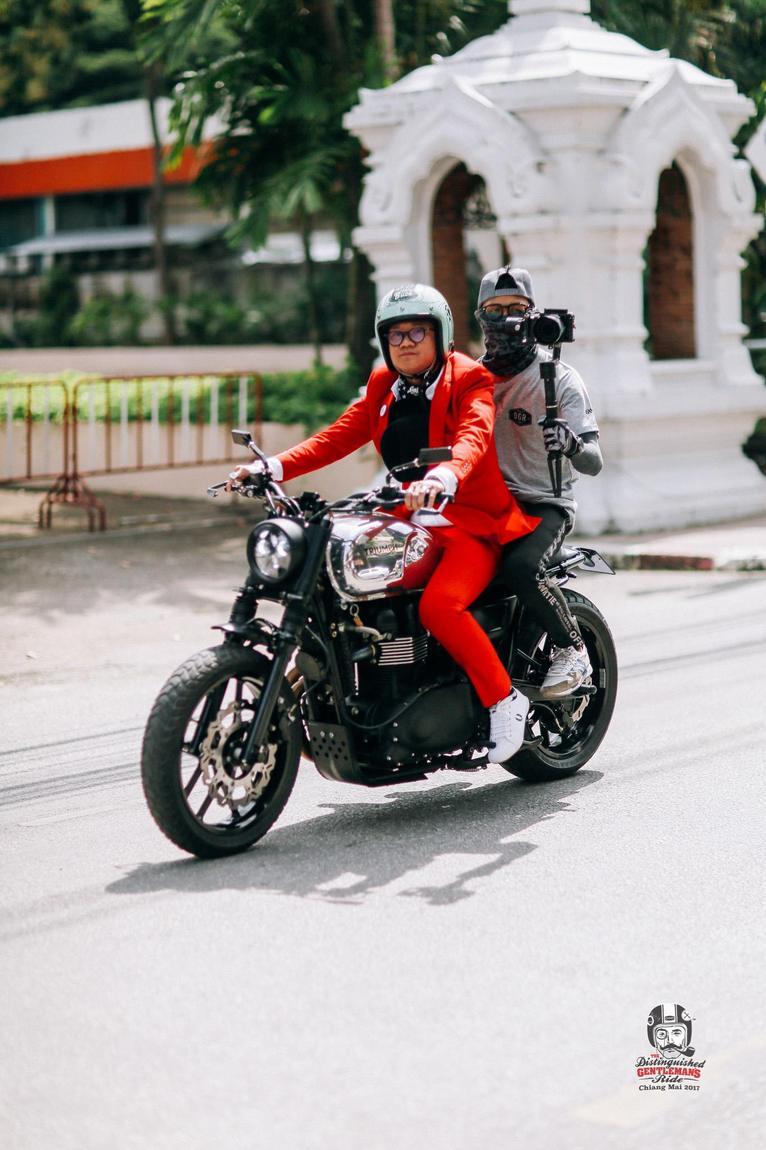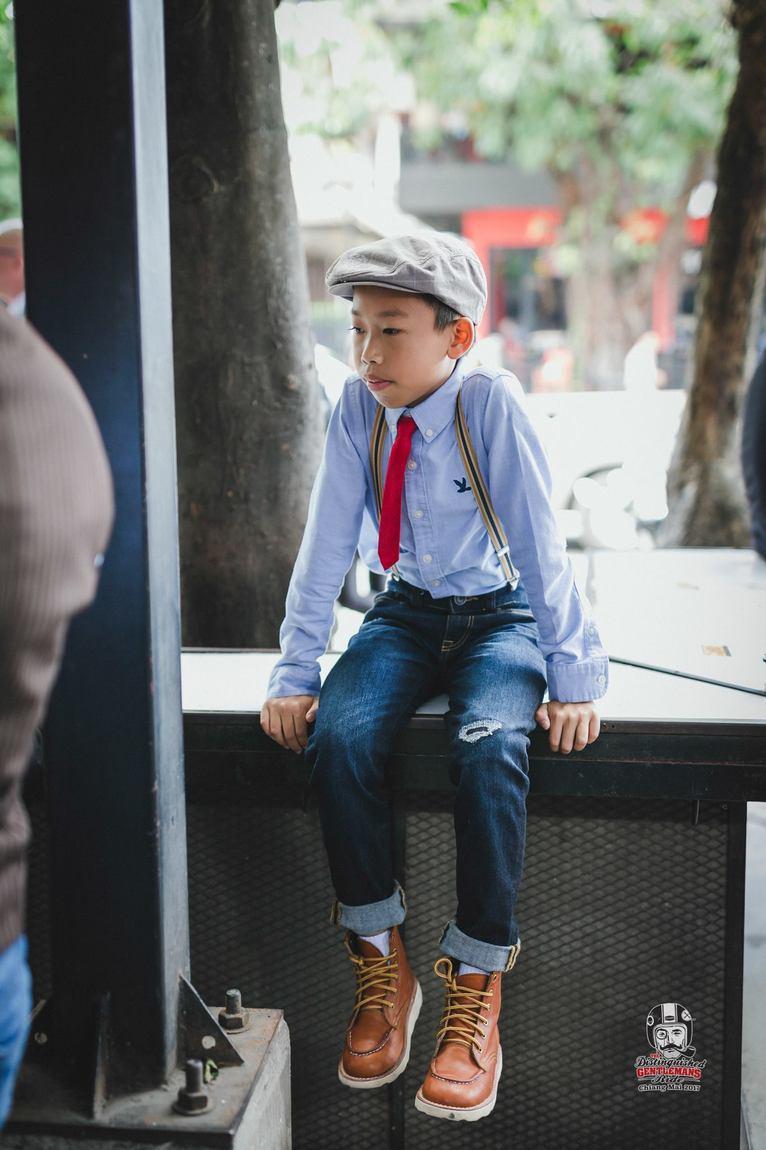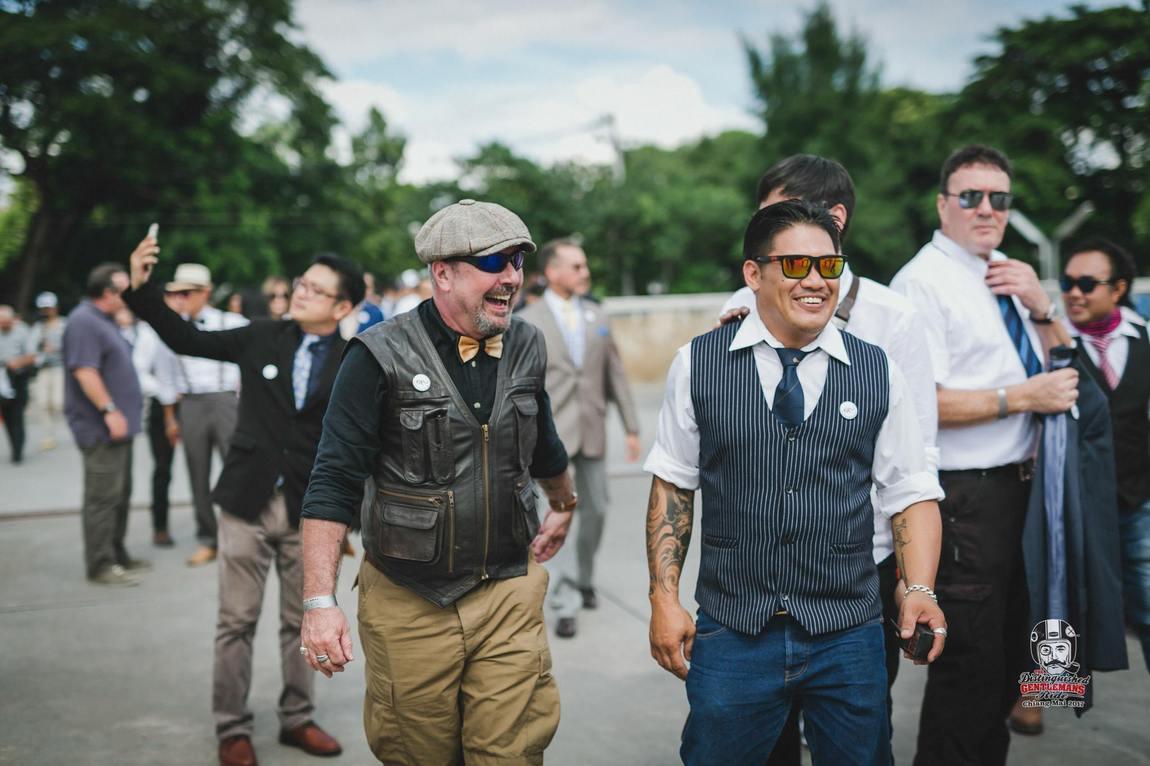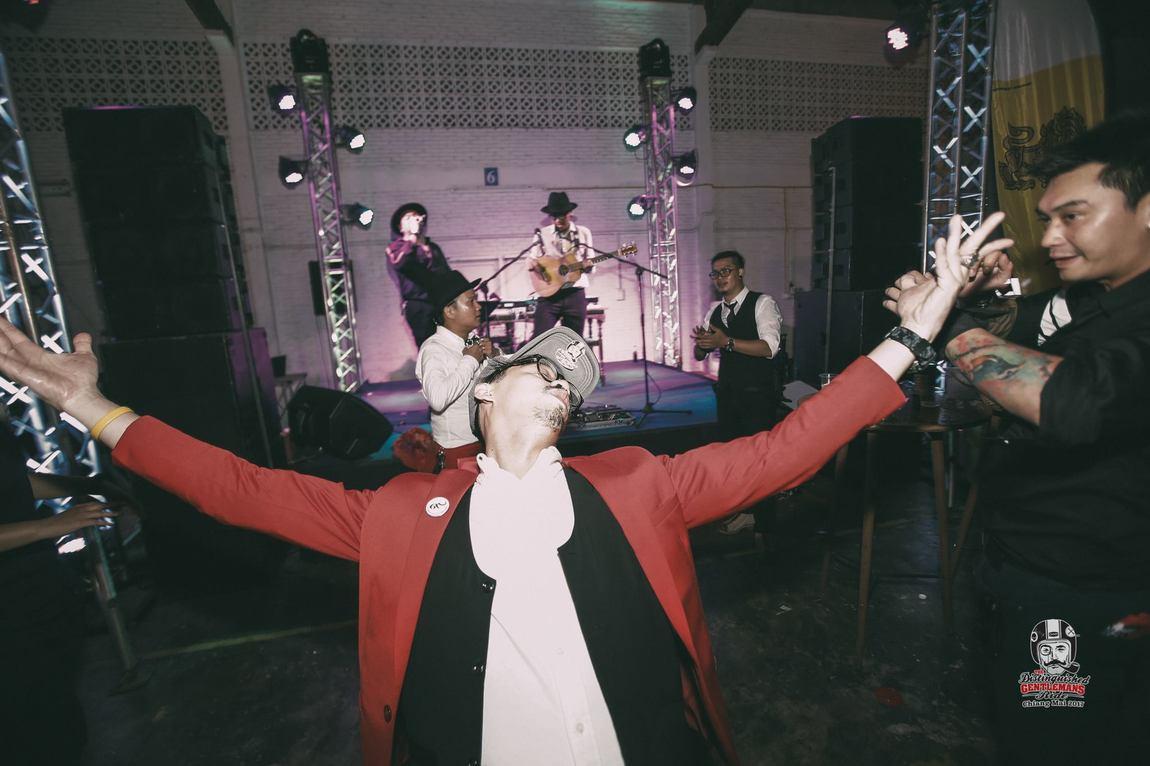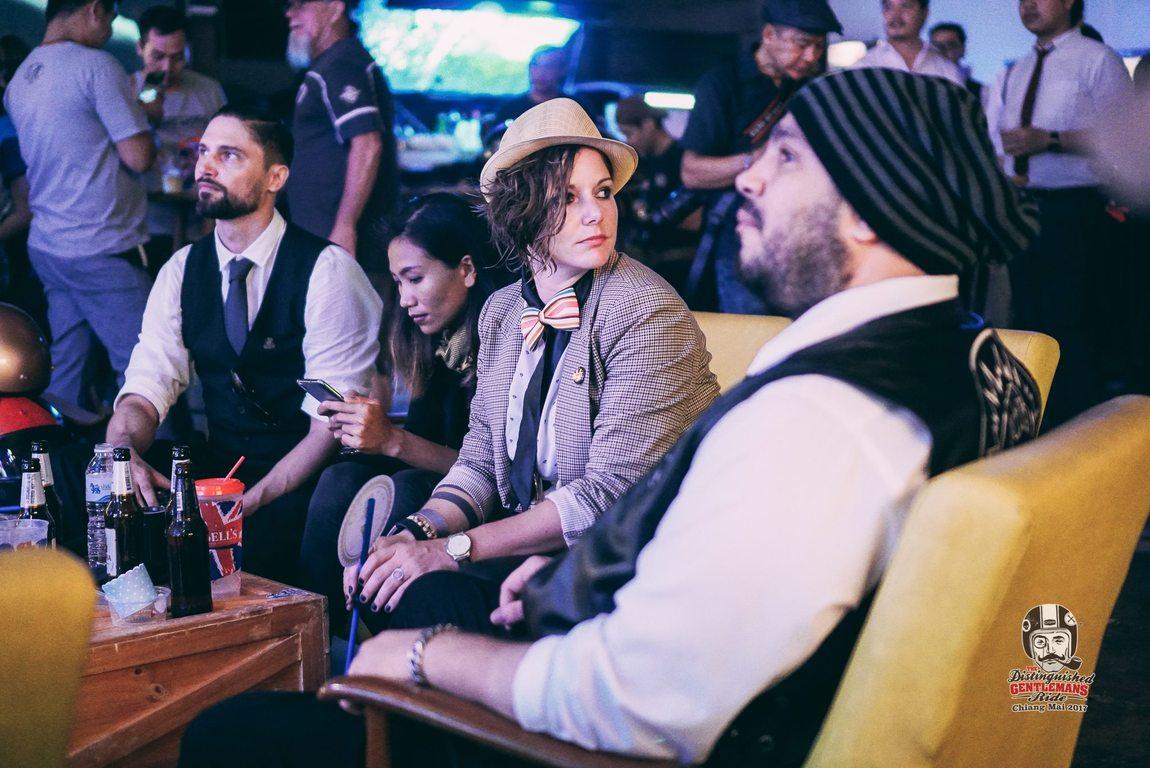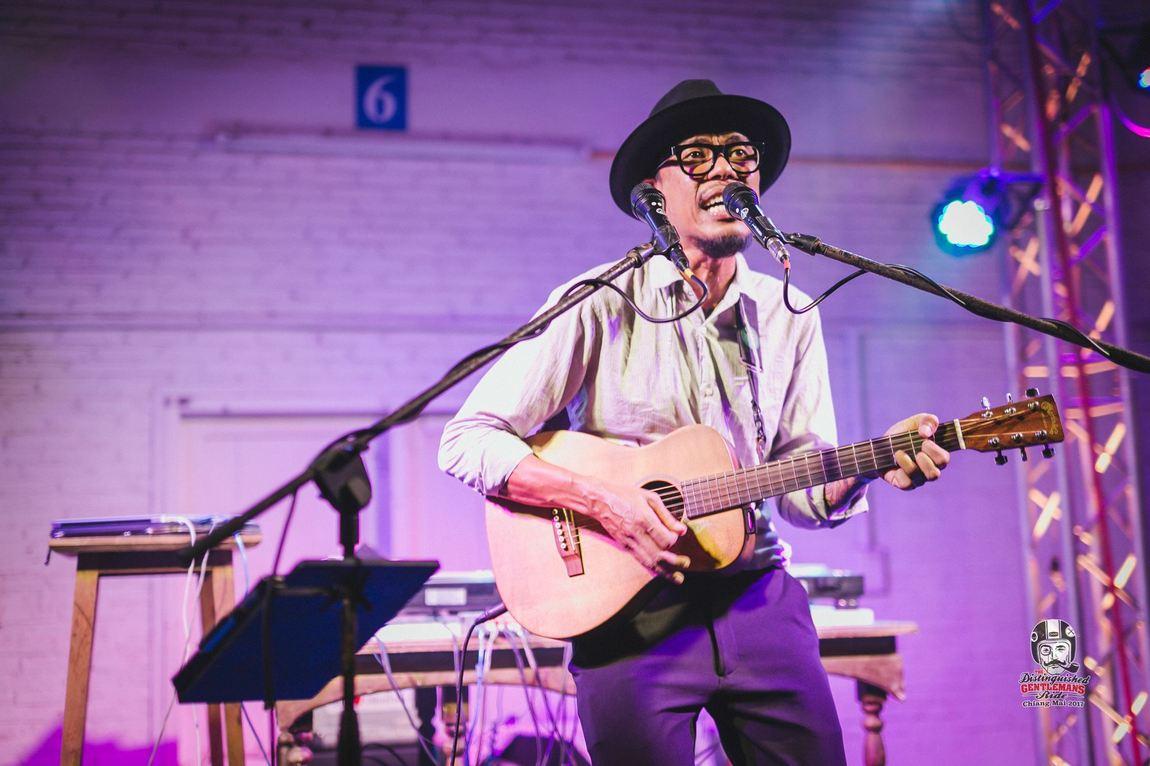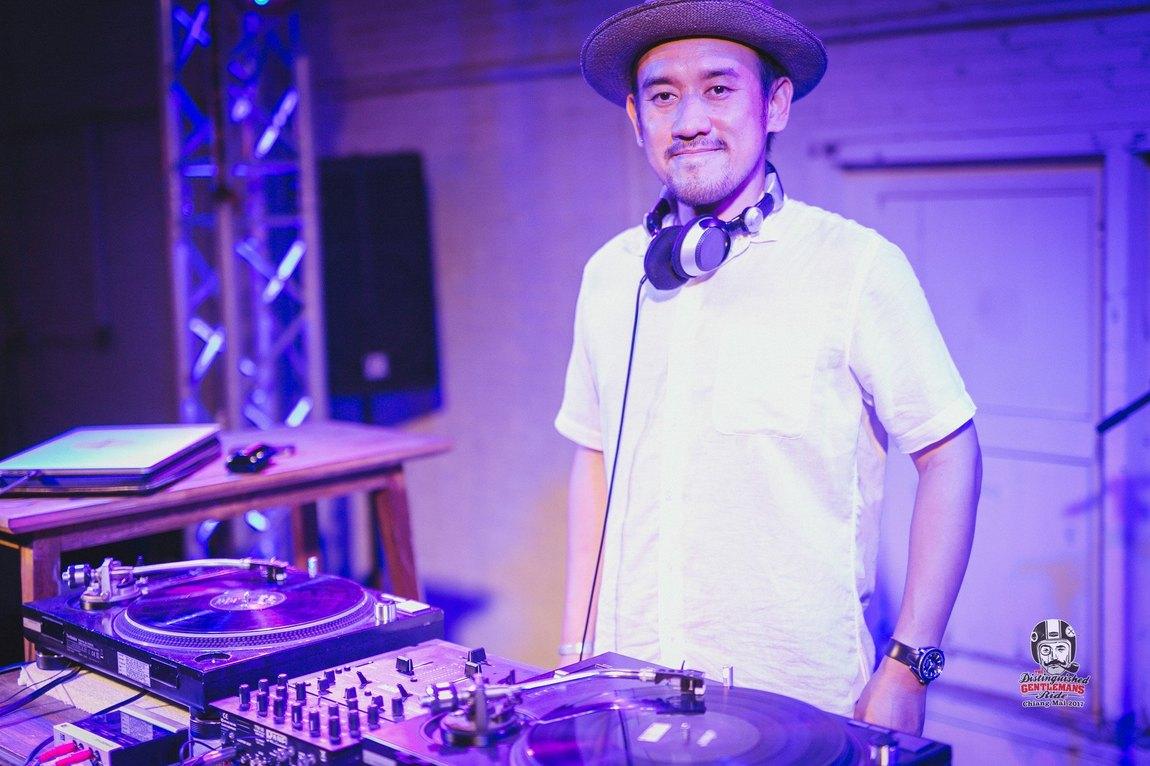 Photo credits:
Britbike Chiang Mai
Triumph Chiangmai
Rubbers Magazine
Plank Rich Chiangmai
Wish to say a big thank you to all involved in setting up the event.
Primary sponsor
– Triumph Chiangmai
– Goodview Chiangmai
– ท่าช้าง
Co-support.
– Jameson
– Singha
– Bells
– Triumph Motorcycles
And thanks to.
– Siamarak
– Triple Nine Denim "999"
– 8080nmmn – ติดตาติดใจ
– Rubber Killer
– Net69 custom parts
– PINN จักรปัก
– 896 Leather
– CHANG MOTO
– Rock Me Burger&bar
– Ball Da Griller
– I'm Happy – Chiang Mai
– Hard Cocktails Car
– Ristr8to – specialty coffee crafters
– The Cutler Barber and Tattoo Parlor – booking only
– Rubbers Magazine
– Warmupcafe Chiangmai
– ปตท
– DJ SHAKY
– right.
– นัท The Voice
– Bob Space