Administrator
Staff member
Subscribed
Jan 16, 2003
13,423
4,424
113
68
February 92 & 3 weddings on one day in day Pha Daeng, east of Chiang Dao.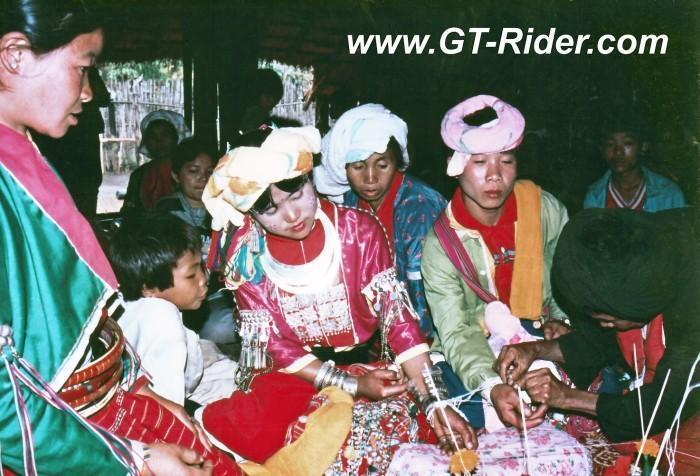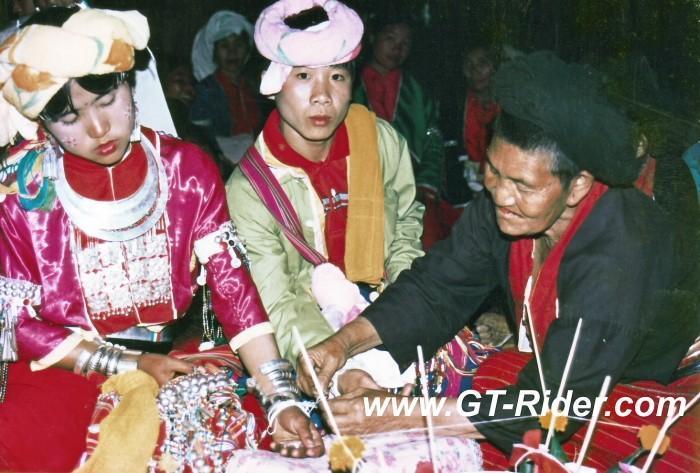 the reason for the weddings - a third of the men had been arrested to trespassing in the forest & were in jail.
It was unclear how long they would be in jail for.
So there was an urgent need for more young men in the village to help farming & looking after families.
3 young men (boys of 16+) were brought in from west of Fang - Nor Lae, to marry into the village.
I was fortunate enough to get invited to the triple weddings.
Thank you to the Palong of Pha Daeng.
This was another unique experience.