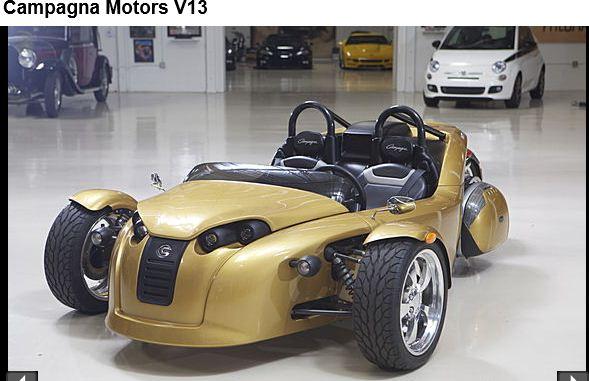 The V13R is a three wheel two seat bike, powered by 1130cc Harley V-Rod with a 5-speed trans plus a _reverse_ gear!
The company produces two other 3-wheel models with 1400cc Kawasake engines.
Here is a video review and test ride of the V13R, presented by Jay leno:
http://www.jaylenosgarage.com/motorcycles-1/custom-made/2012-campagna-motors-v13r/index.shtml#item=250748
http://www.campagnamotors.com/indexfr.html
Nice looking and well designed 3-wheelers, but with prices around the 2-million Baht range....ouch!!