I've been very happy with my Kawasakis but when I heard that my mate Simon was selling his beautiful Suzuki GSXR 1000 K6 for the amazing price of only 350K Baht I just had to pull the trigger and grab it-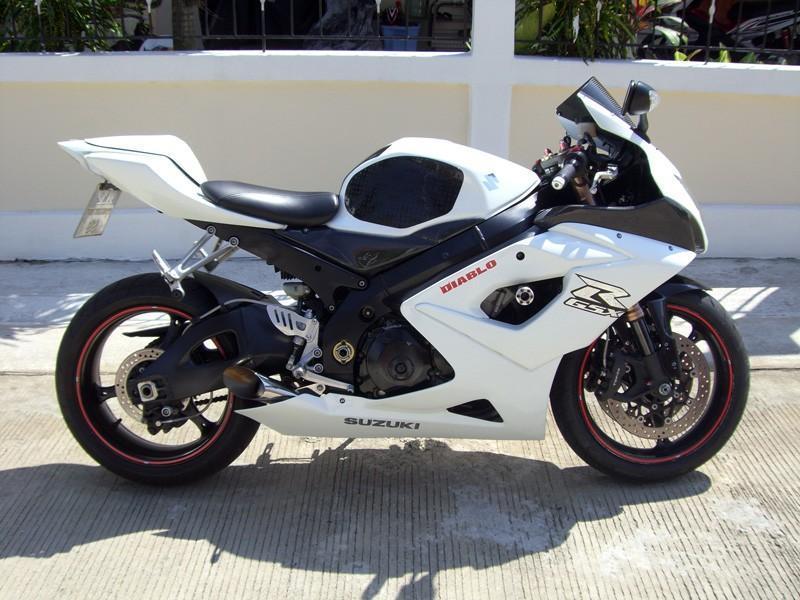 Simon's well known for dressing up his bikes and sparing no expense and the Gixxer is no exception-
1. Pirelli Diablo Corsa III tires
2. Hotbodies slash-cut megaphone exhaust
3. Power Commander 3
4. K&N air filter
5. Galfer Stainless lines
6. Loads of carbon (windscreen, air intakes, front fender [not fitted yet], tank panels)
7. Suzuki gel seat
8. Pazzo levers and Driven gel grips
9. Stomp traction tank pads
10. Custom pearlescent white paint job.
11. synthetic oil + K&N performance oil filter.
12. Red rim stripes
And as if that isn't enough he threw in a Garmin Zumo as well! Those things are almost 40K baht here in the Land of Smiles :shock: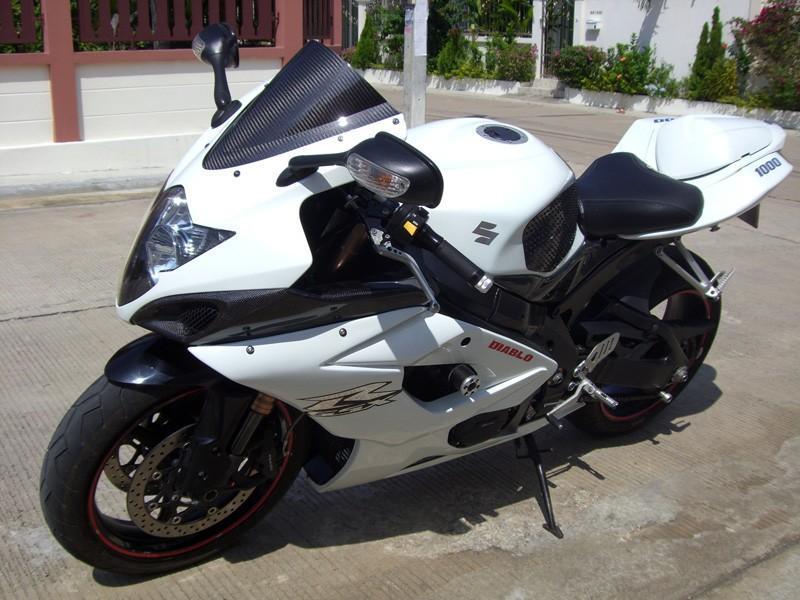 Wow, this is the first liter bike I've ever owned and certainly the most powerful bike I've ever ridden. Yet, for all of it's ~170Hp the Gixxer is not as intimidating as I feared it might be. Key of course it to take it nice and easy on the gas and watch the revs. Below ~6000RPM it's pretty tame really, but above that it can pull your arms off in first and second gear! :shock:
The brakes, suspension and overall handling are infinitely superior to my ER6n and Ninja 650R, though have to say, that riding home from Khon Kaen today in heavy rain I was rather missing the added security of the ABS on the Ninja.
Rode up to Nakhon Sawan on Thursday to get a feel for the bike and hook up with mbox. Good fun!
Will post up more pics soon.
Look forward to seeing many of you at Franz's party in Chiang Mai on the 24th!
Happy Trails!
Tony