Paused in Ranong mid January for a stopover on the way back up to Bangkok and ended up staying 4 nights. Someone else recently wrote that it was a friendly place and sure enough, everywhere you ride, kids and adults are waving and shouting out cheery greetings.
The often crumbling fish docks are dead interesting if a little smelly. Farang faces are a rarity in and out of town which given the visa run reputation I found surprising.
We stayed at the Springs guest house which is on the well sign posted road to the famous hot springs (worth a visit) but if you follow this same road up into the mountains there awaits miles of good roads and endless National Park.
So hired a trusty Dream 125 for the duration and headed for the hills...
Observed the excellent cornering abilities of the Thai elephant. The tusker transport driver was really going for it in true Thai fashion but his passenger took it all in his stride.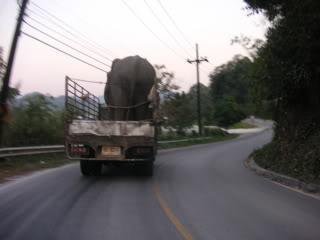 Follow the signs for Ranong Canyon..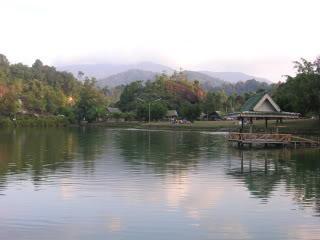 or turn north and take the road to er, not sure really but a good ride. We turned round in the end as we didn't have a decent map of the area which was a bit of a cock-up.
A local lad's hot ride. Possibly a little over braked?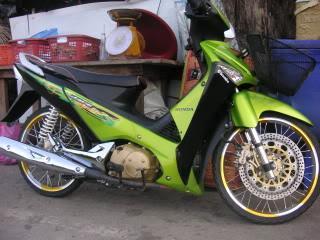 Room for one more? We heard a horrible screeching which sounded like a bike going down the road under a Tata truck but it was only this chaps scales which fell off and jammed under the chair. He eventually got it back on with the addition of a bit of rope and then couldn't pull away as the chair wheel was on the grass verge...!