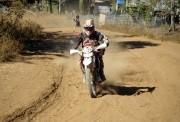 Mar 30, 2010
2,137
298
83
G'day All,
A quick 3 day long weekend last weekend.
Up early and in the office by 7am... so I could leave early and get to Banmaerimkhong by nightfall or shortly after.
Really lucked out on some good flights.. Nok Air up 898 baht all in..
Thai from CEI to Bangkok for 1,200 or there bouts. All in as well.
Here is a quick look at the route taken.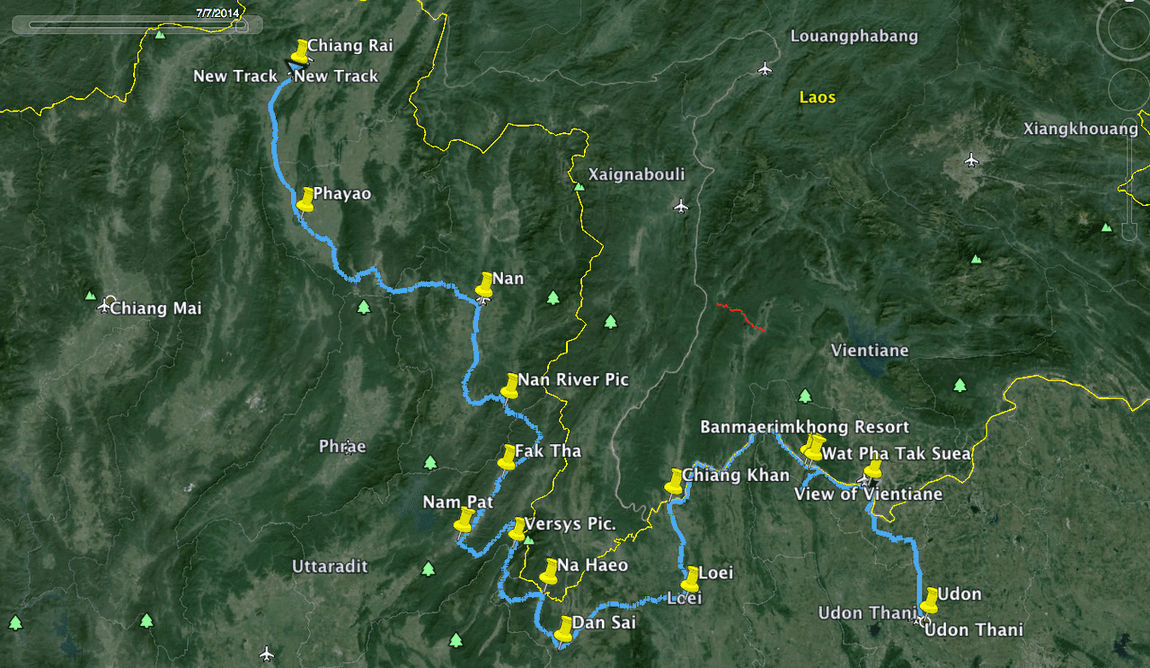 Get off the plane and head directly to Kawasaki.. Need to get moving ASAP.
Before I even get inside Kawasaki.. Who is standing at the service area drive in with a big smile and handshake.. Fuark.
This was a surprise.. The first person I see in Udon.
The last time in VTE.. ran out of time to stop at his shop.. so great to meet up here.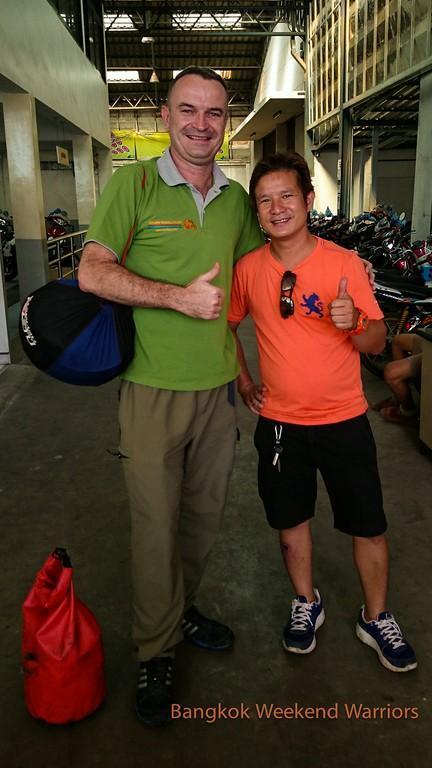 We have a good catch up and Fuark loads up his tyres and other parts and heads back to Vientiane.
I pay my bill and hit to road too..
Love riding along the khong and stopping for a coffee looking over to Vientiane..
Unfortunately.. no time for coffee this time.. But did manage to get in a few snaps before continuing.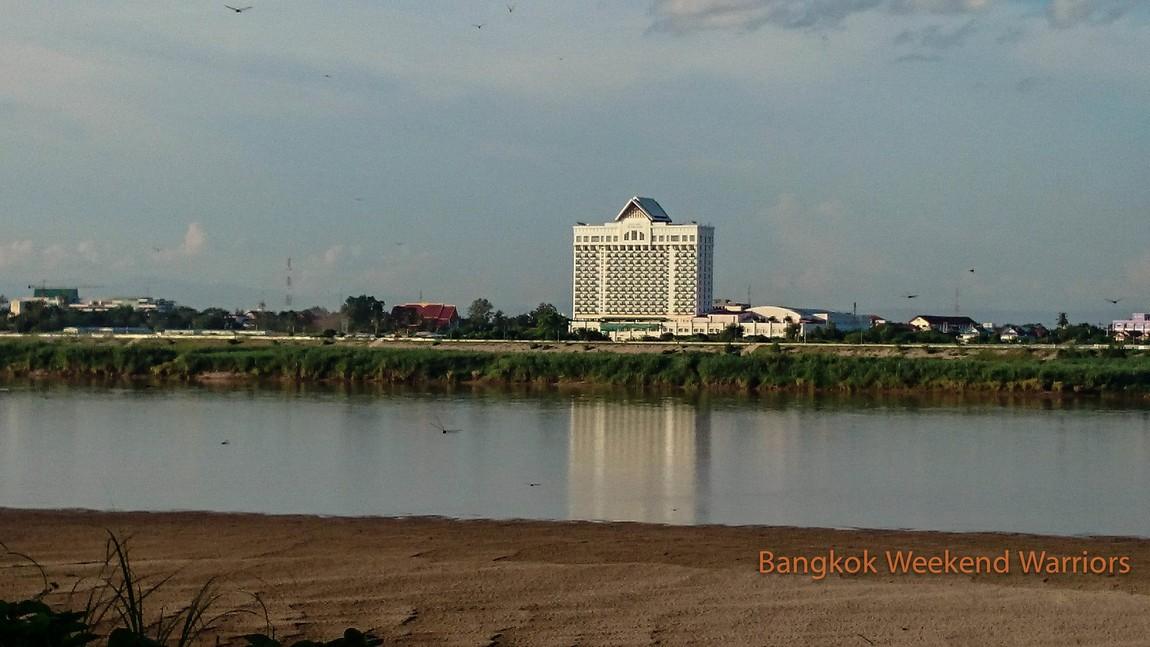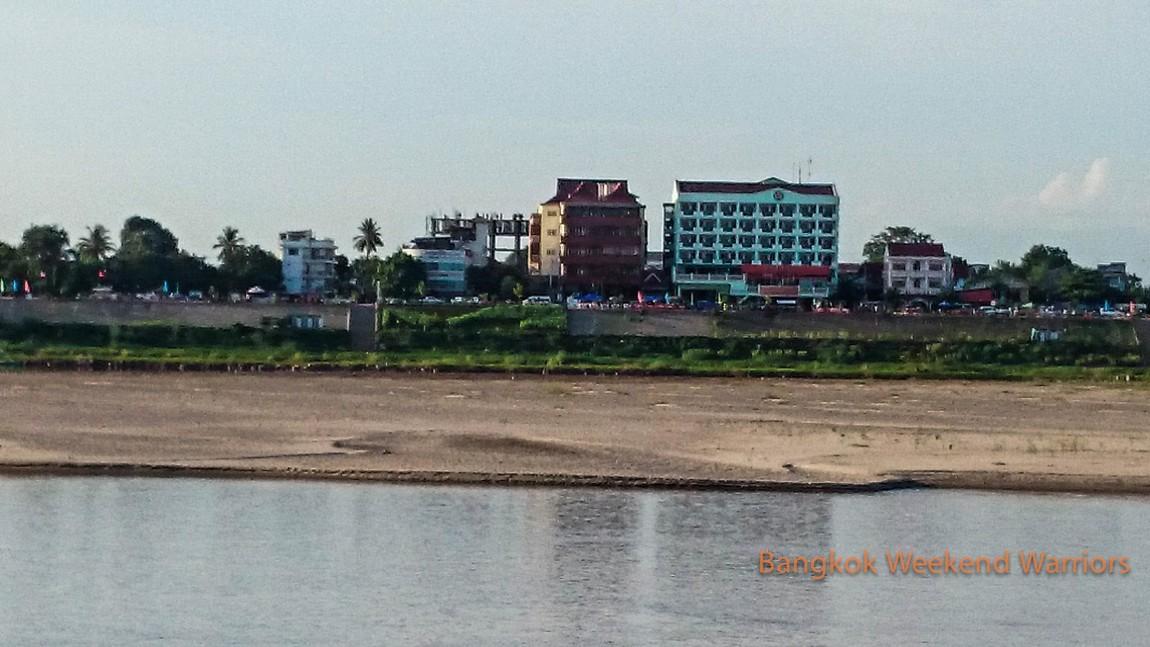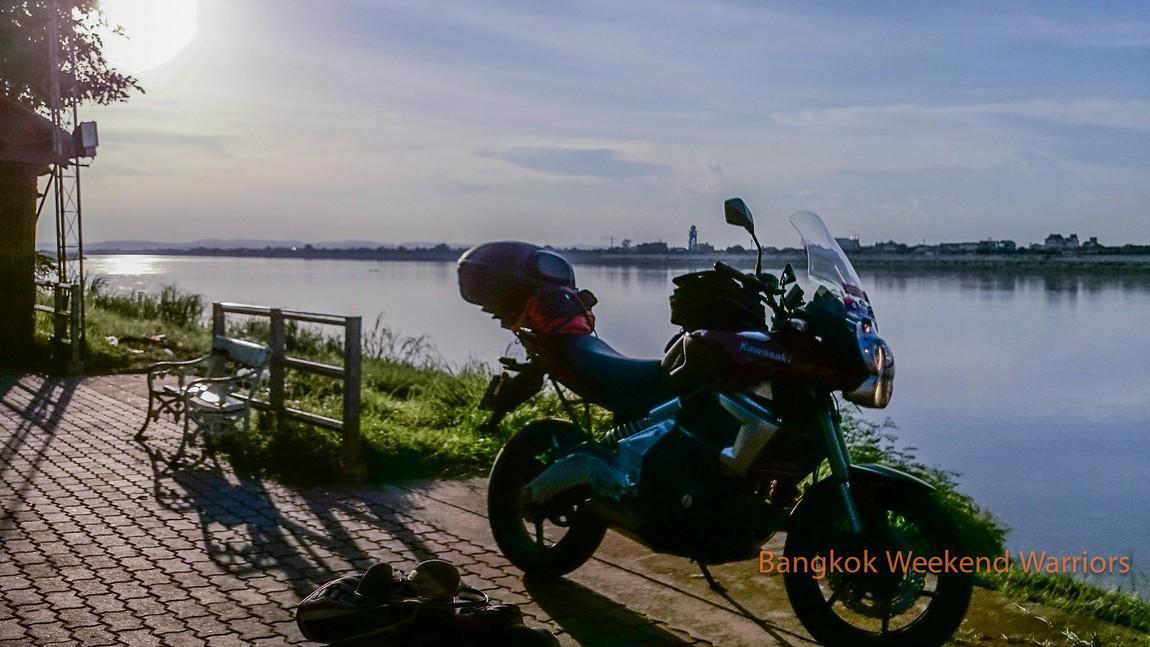 Time to head on to Banmaerimkhong.....