Dec 9, 2008
1,077
849
113
Many people were keen to visit VintageBike this year as it had been cancelled for the previous two years. It is the perhaps the ultimate "petrolhead" convention in Thailand.
It was a three day ride for me to get there, on my '59 Thunderbird.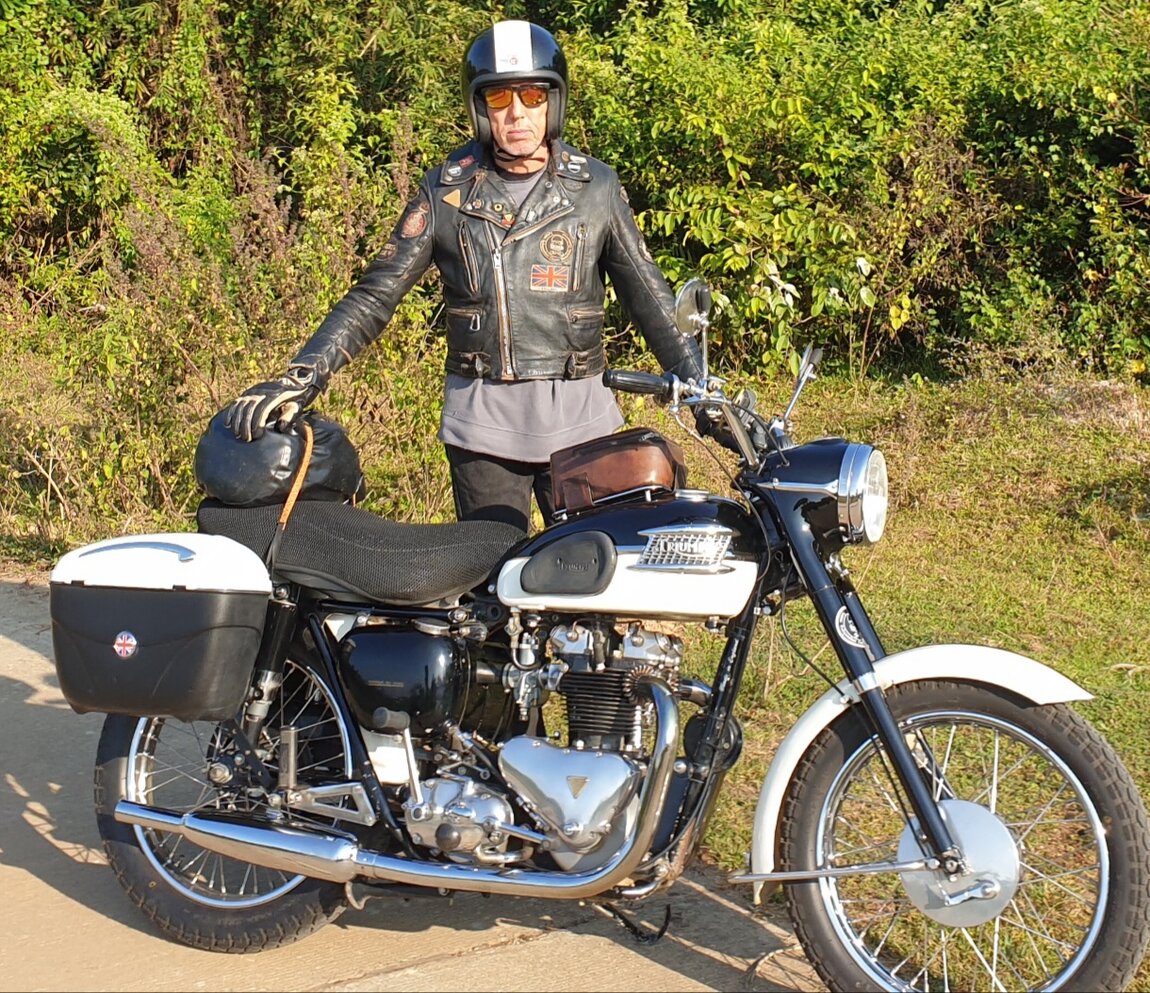 I met up with Khun Tu from Phrae, in Ngao on highway 1. Taking a break at Pratu Pha, Lampang. Khun Tu was on his Thruxton RS.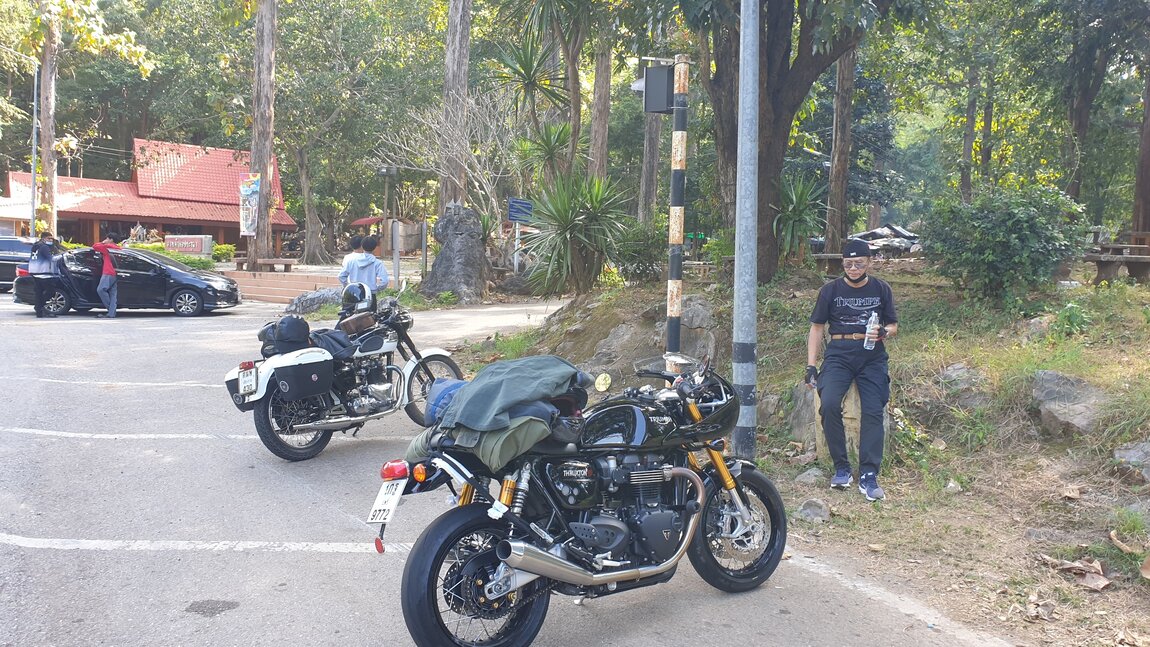 We had to drop in to see the Balancing Rock in Uthai Thani.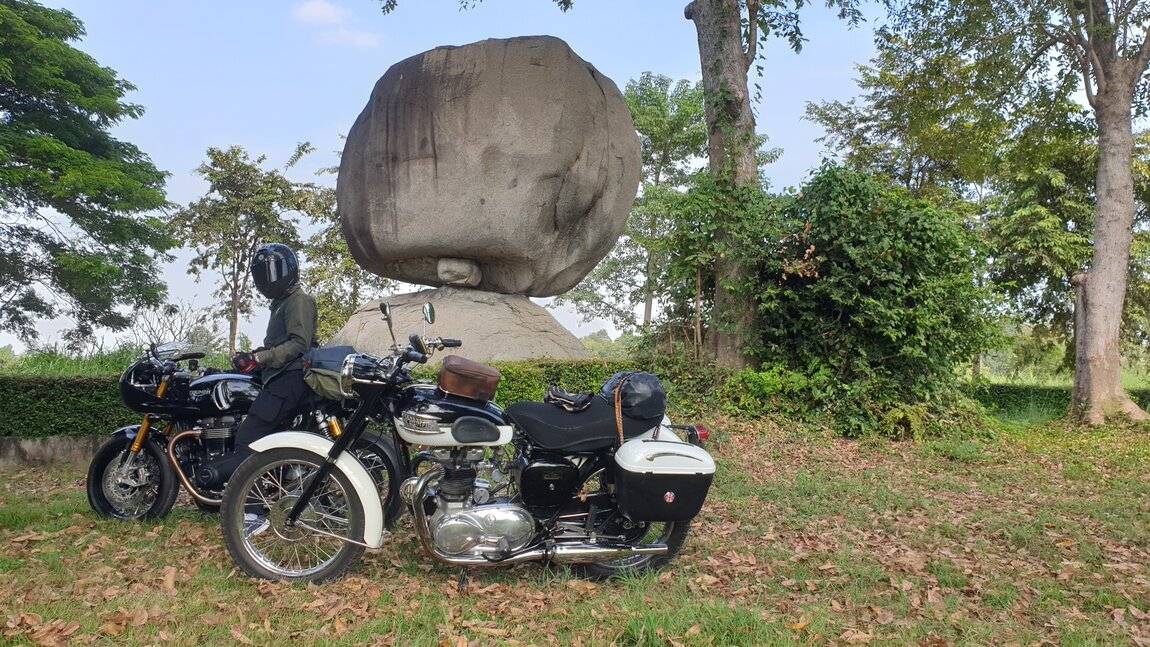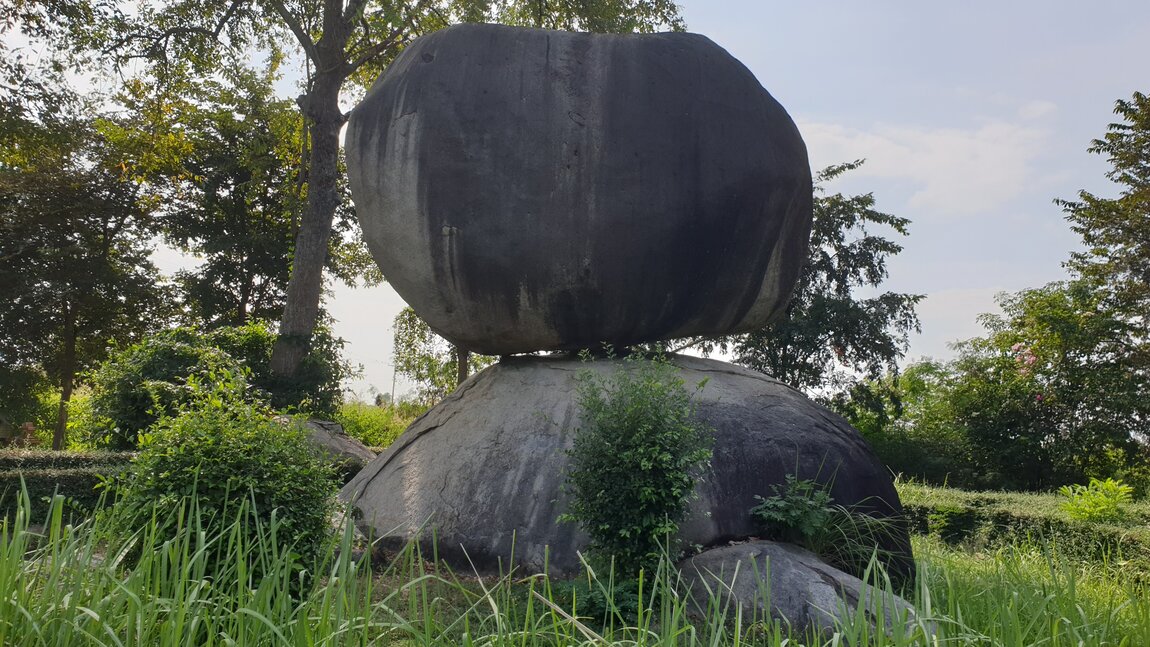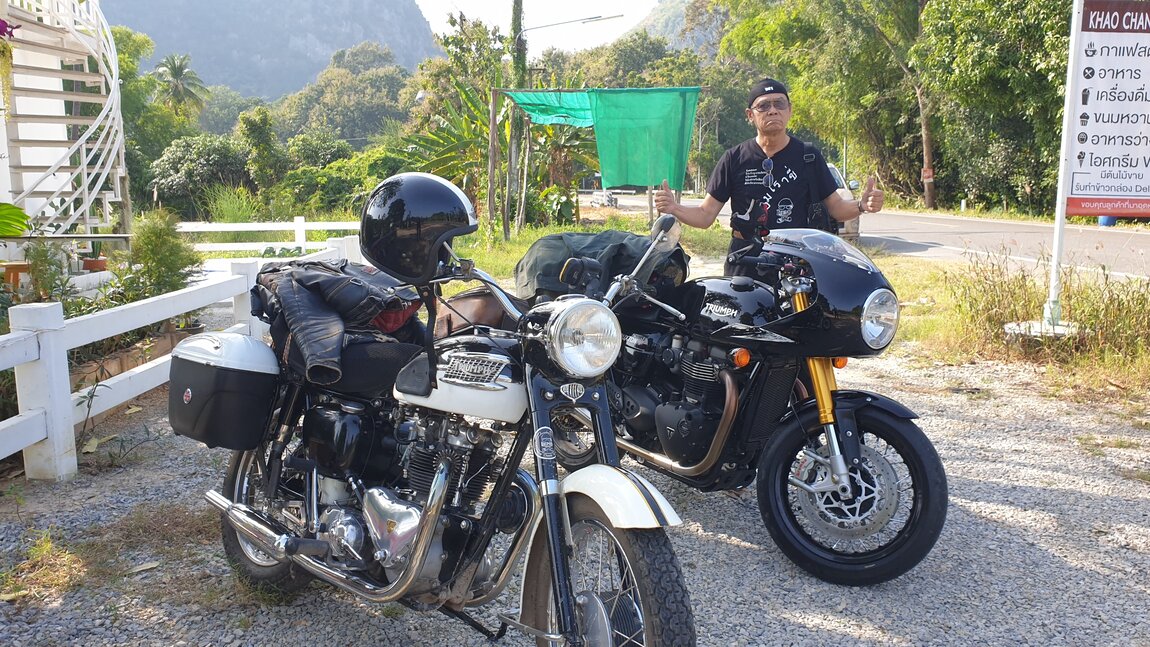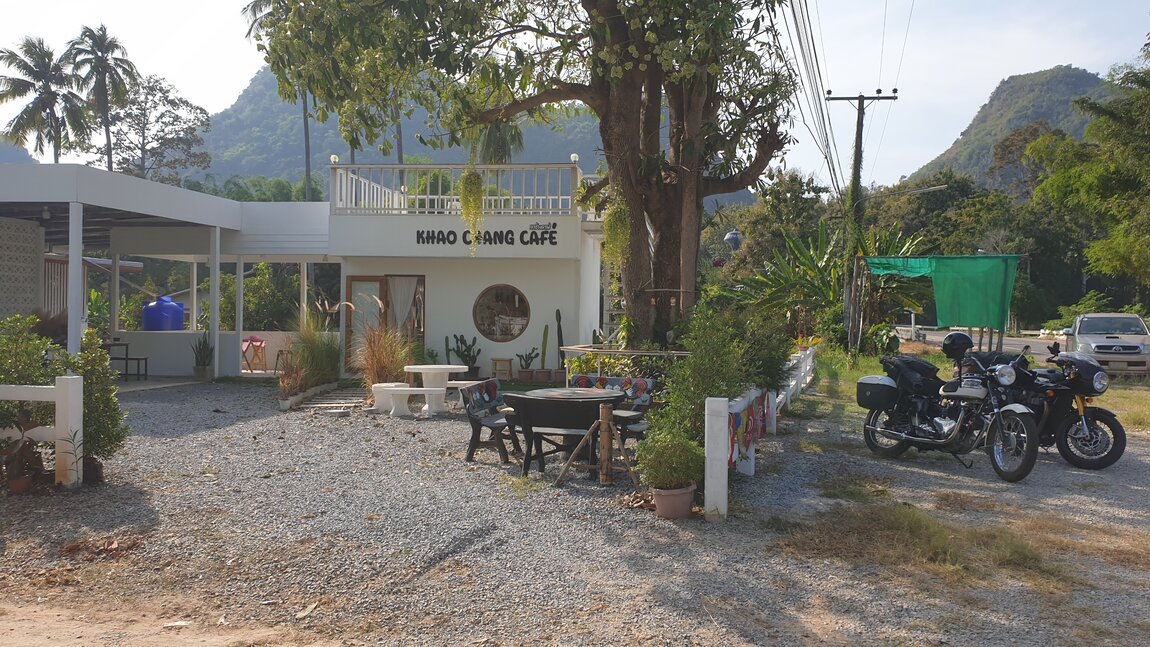 Clearly a Khao Chang mountain, in Saraburi.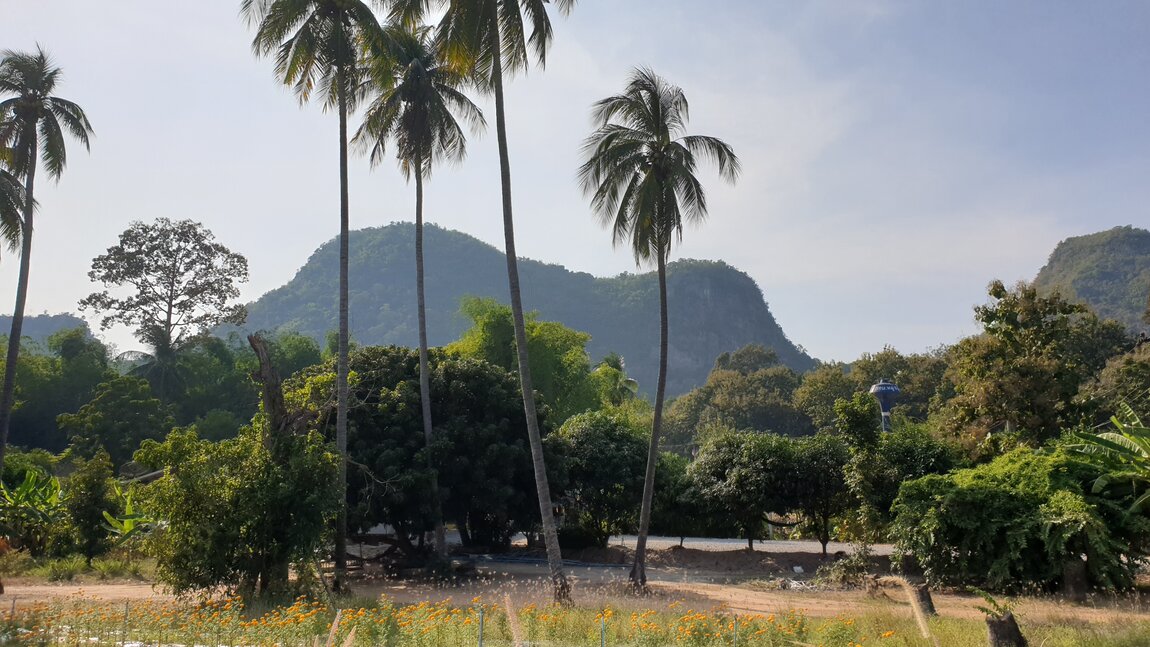 We dropped in to CarHenge.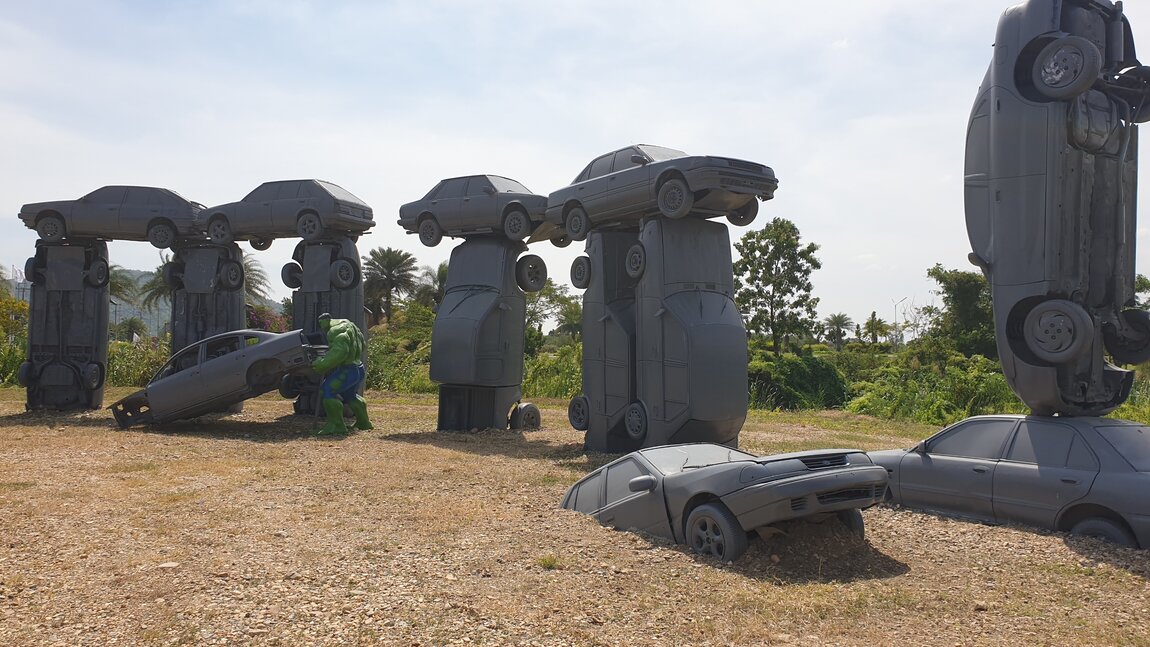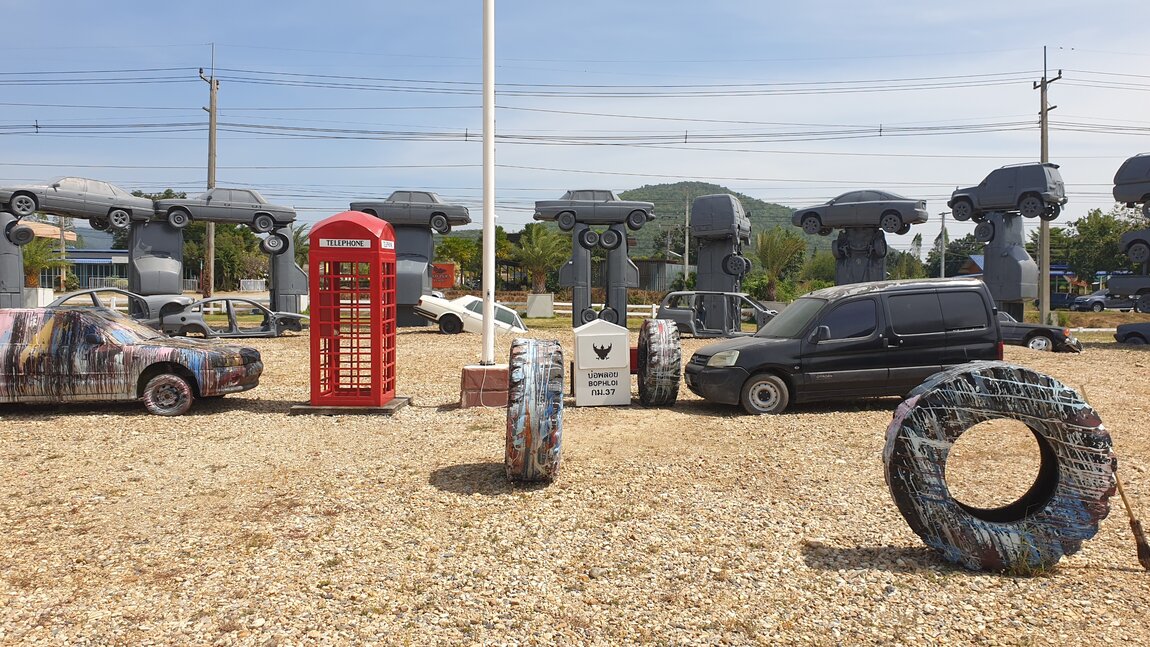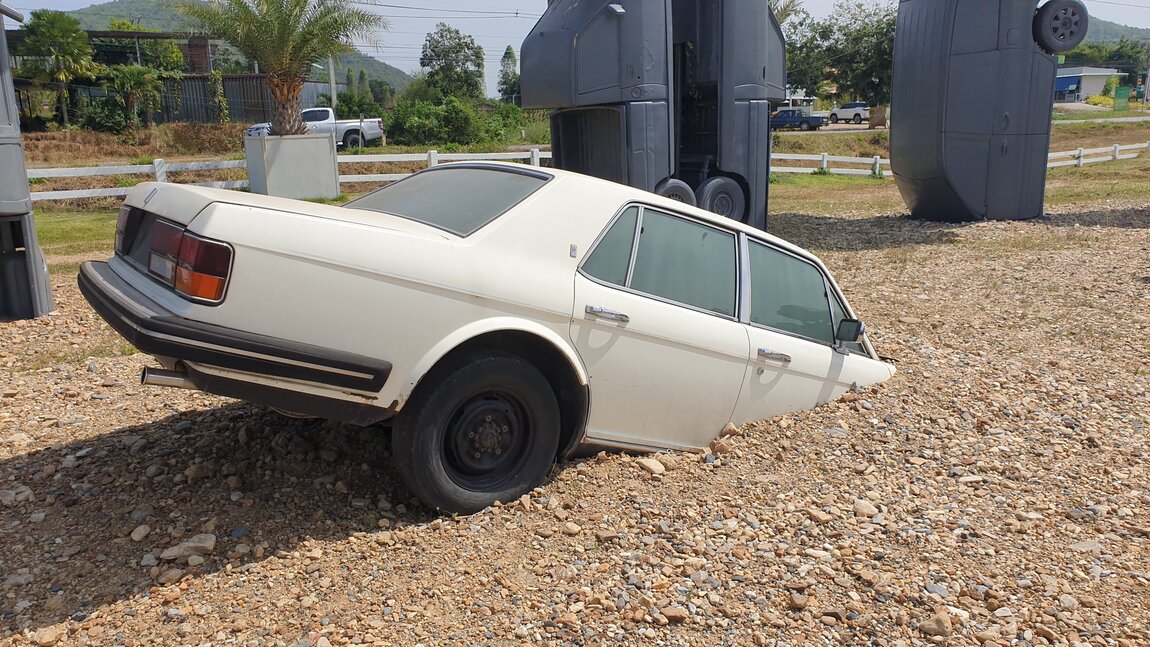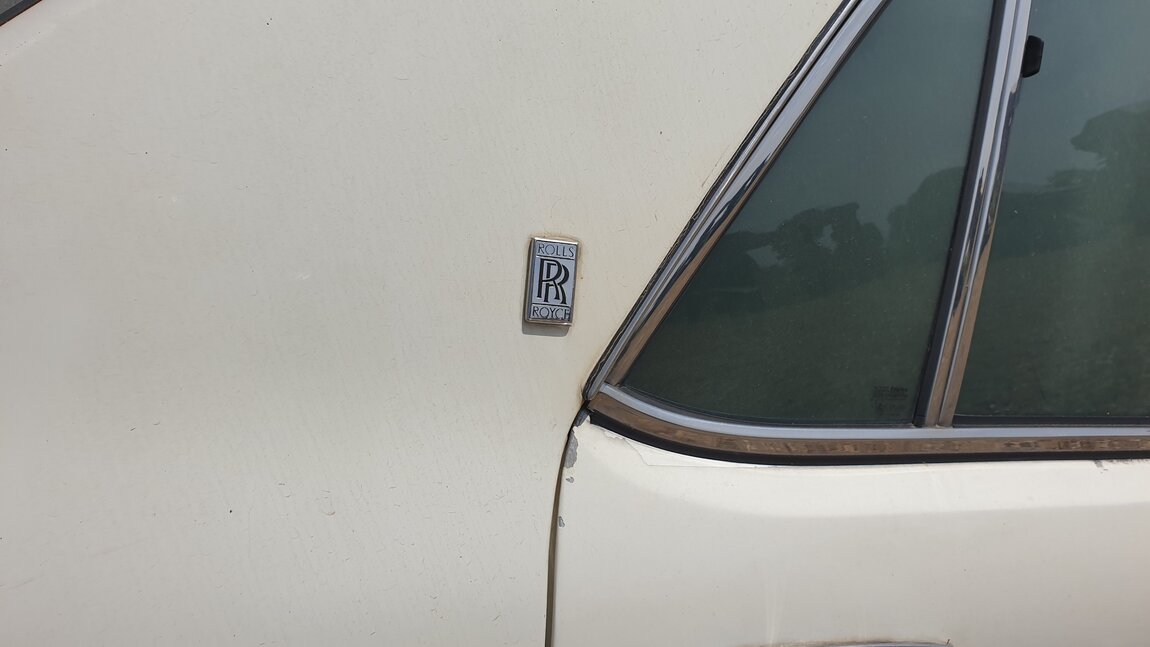 We had stayed in Thoen the first night, Dan Chang Saraburi the second night and reached the River Kwai valley for the third night.
Then on the Saturday, we rode to meet the rest of our classic bike club guys, near the city of Kanchanaburi.
By this time, there were all sorts bikes at every petrol station.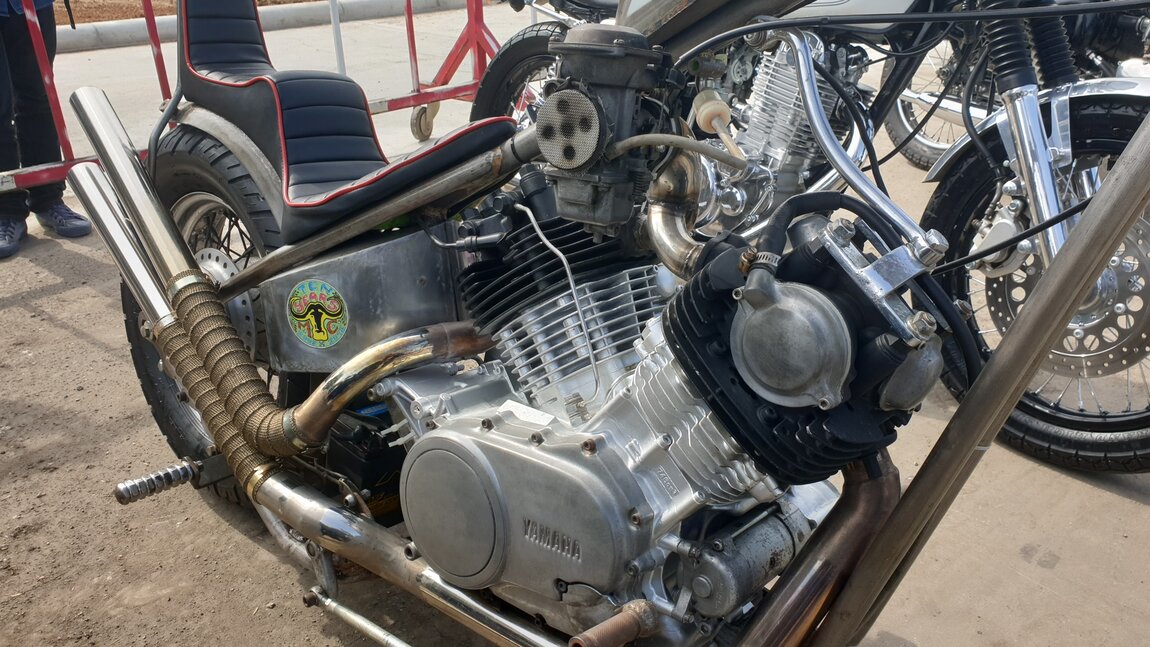 "If it ain't Long, it's Wrong"..... Soney Vaughs.
The Lanna Independent Classic Motorbike Endeavour guys meet up. Triumphs, BSA, MotoGuzzi, Ariel, Yamaha & Honda.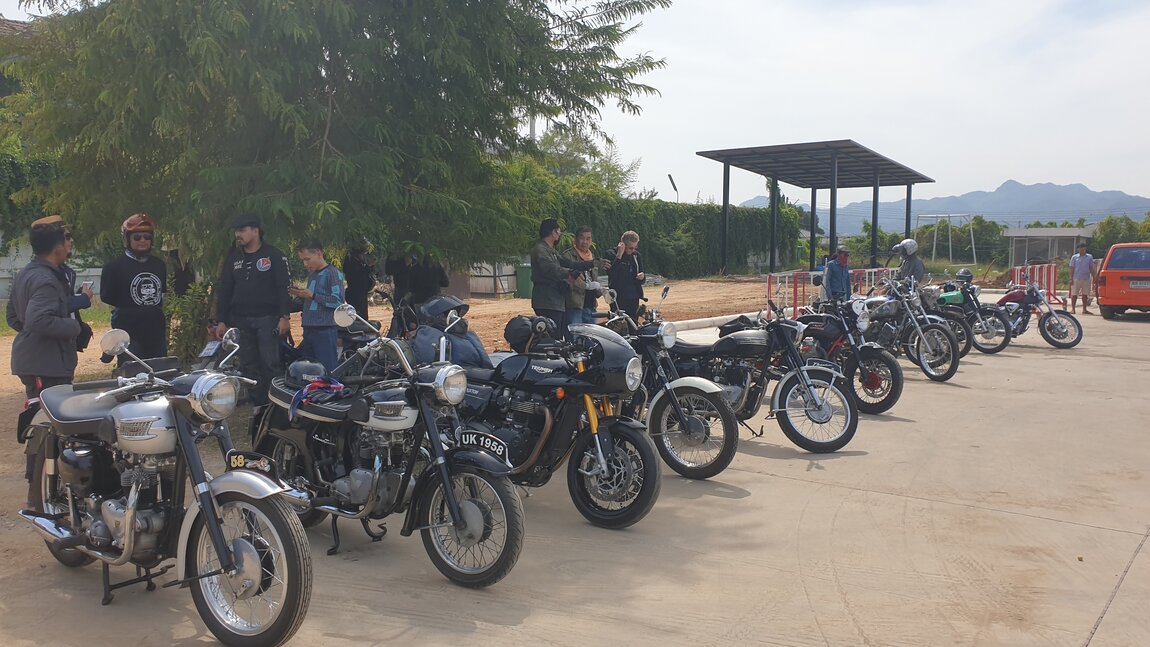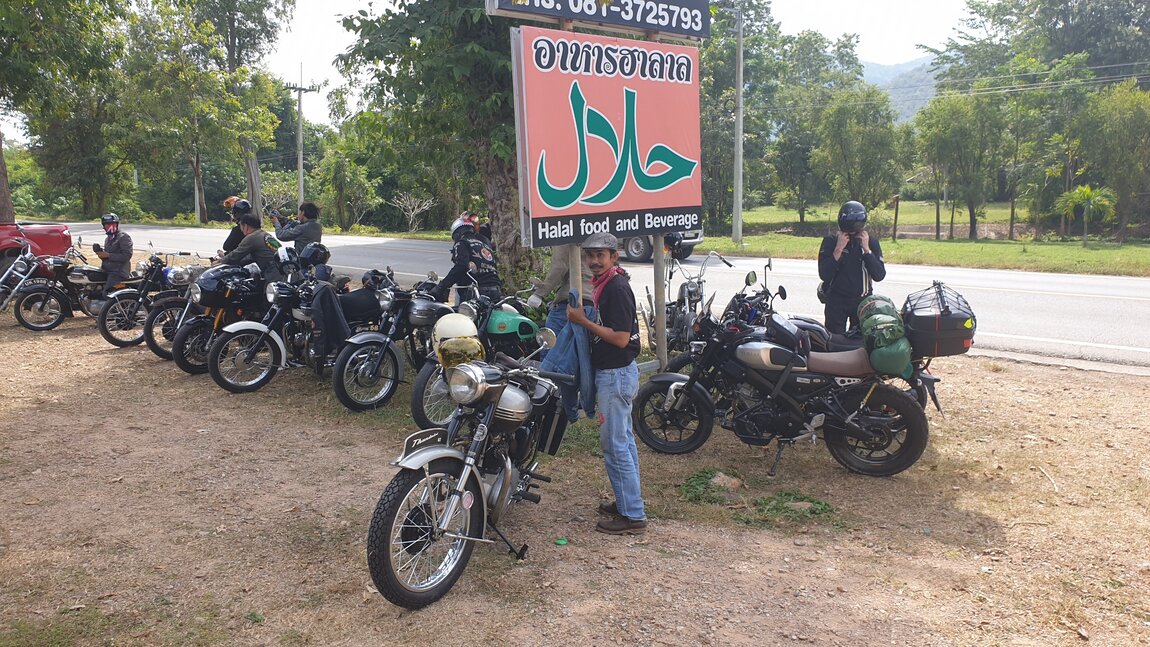 I managed to squeeze my coffin tent in at the back of the camp site.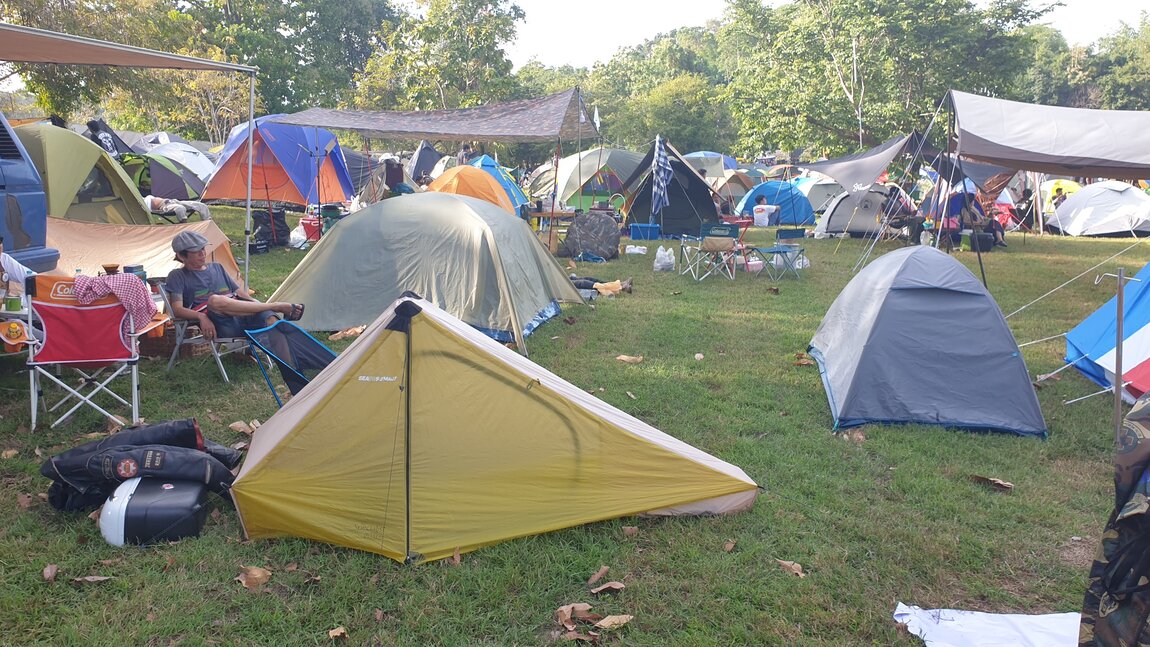 Taking a walk around the rally, bikes and classic custom cars constantly rolling in.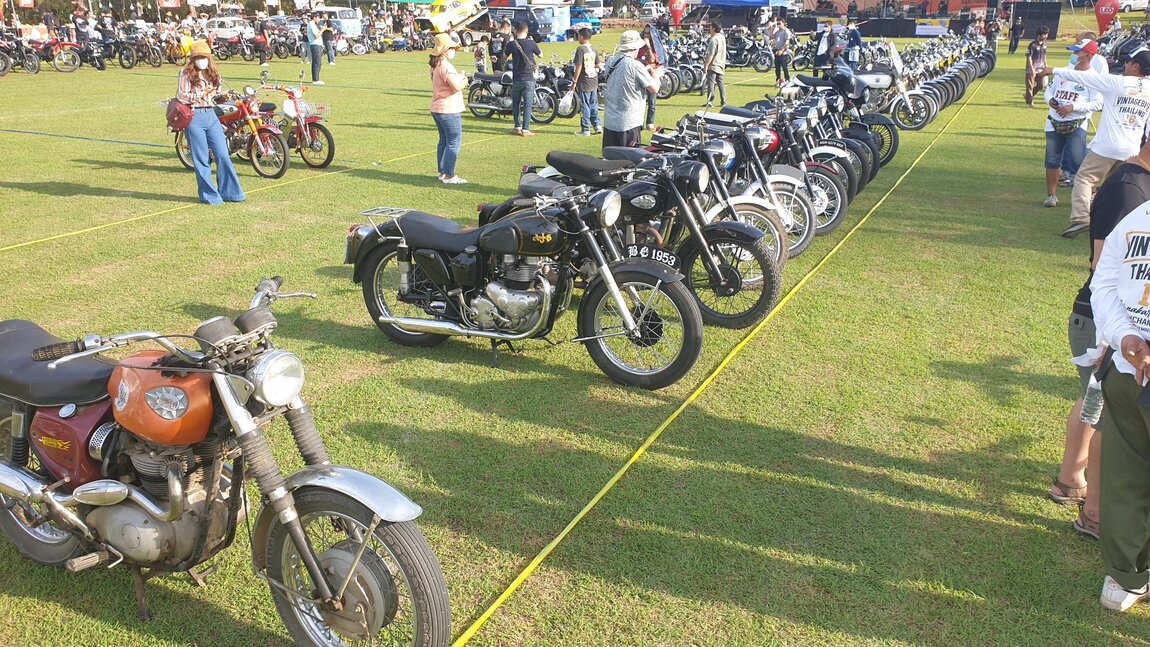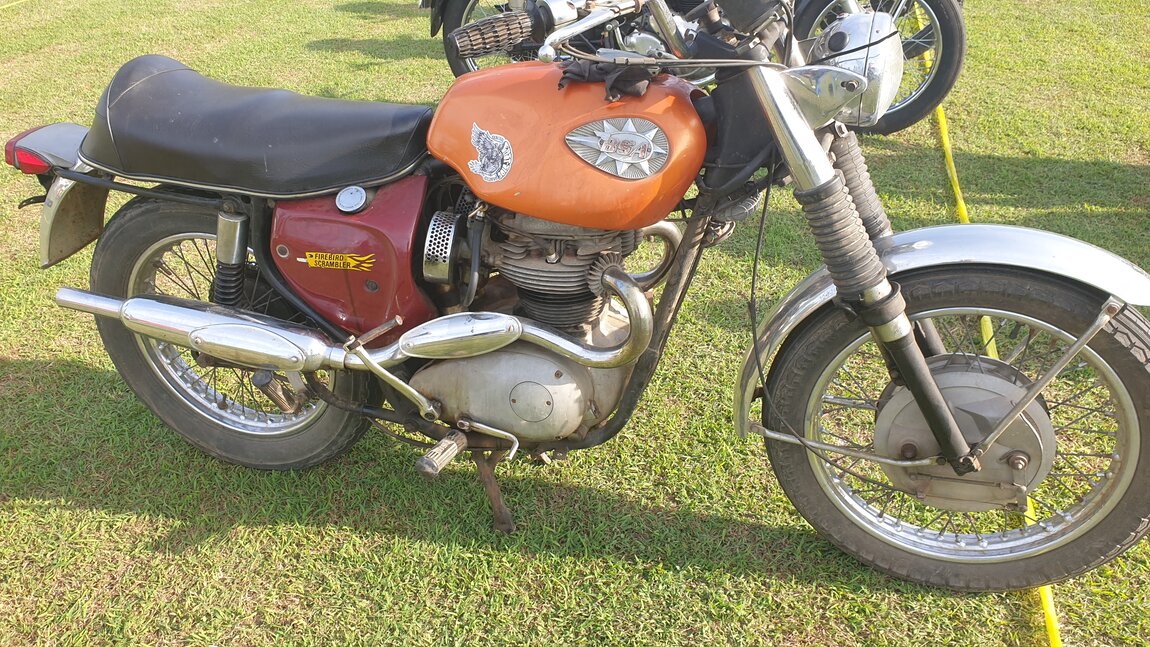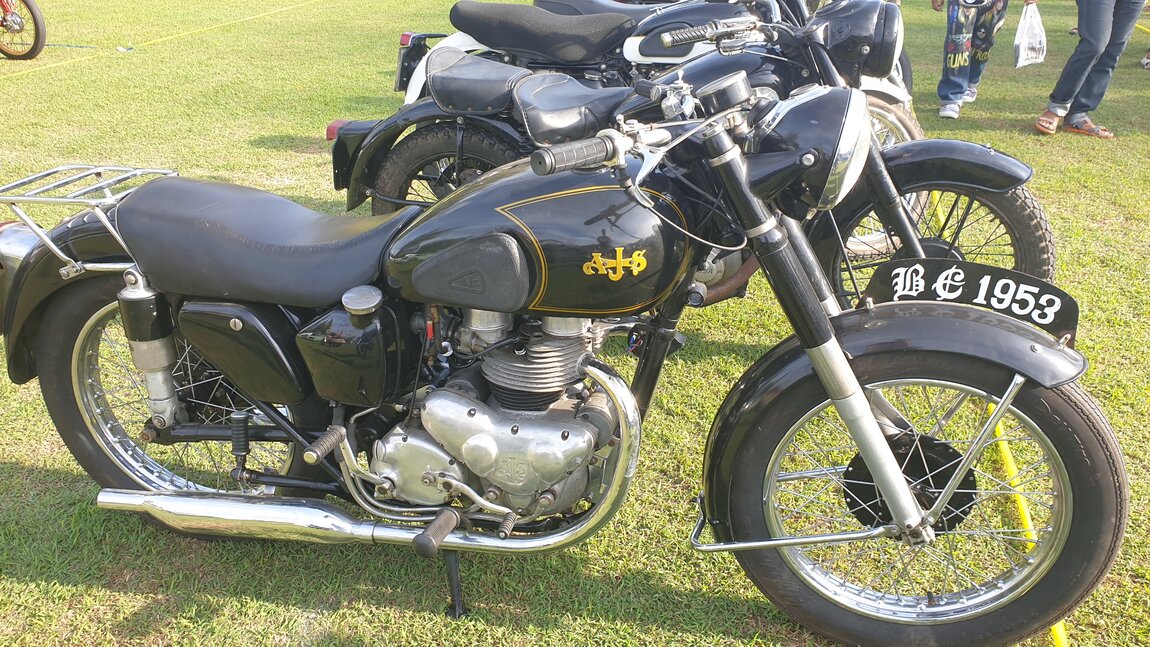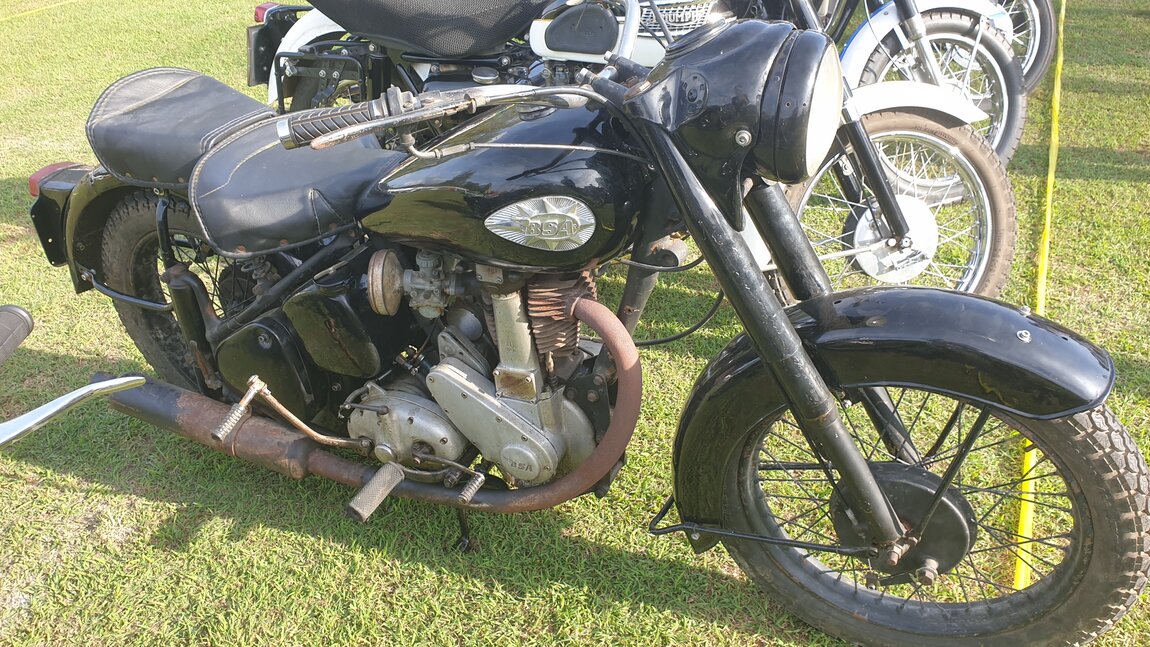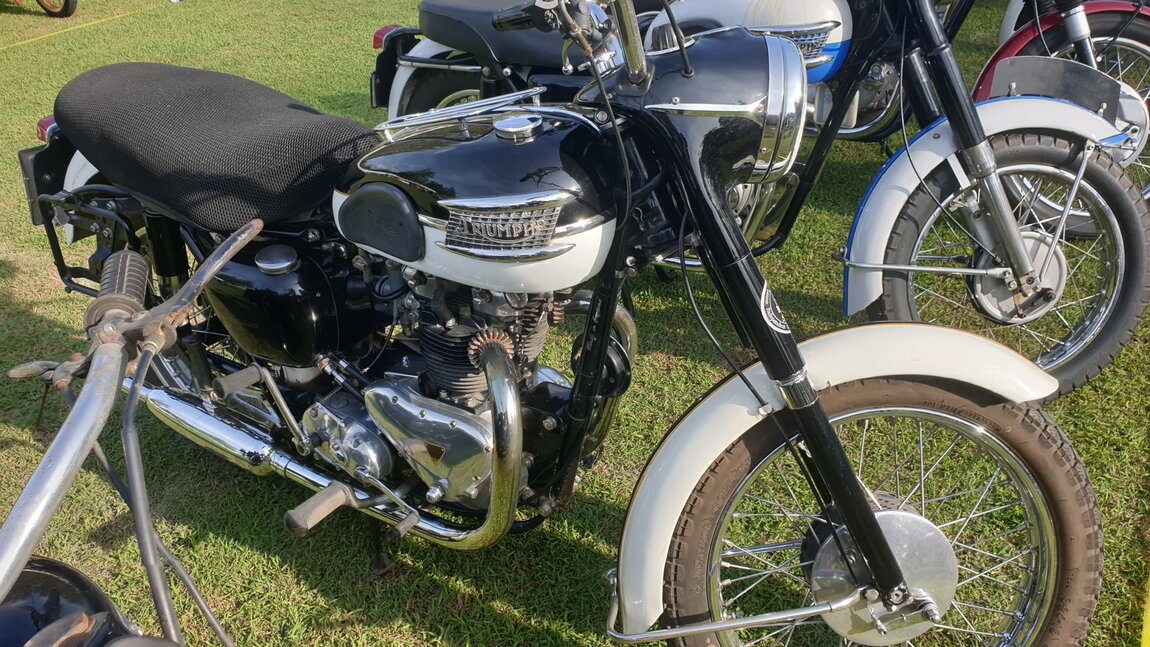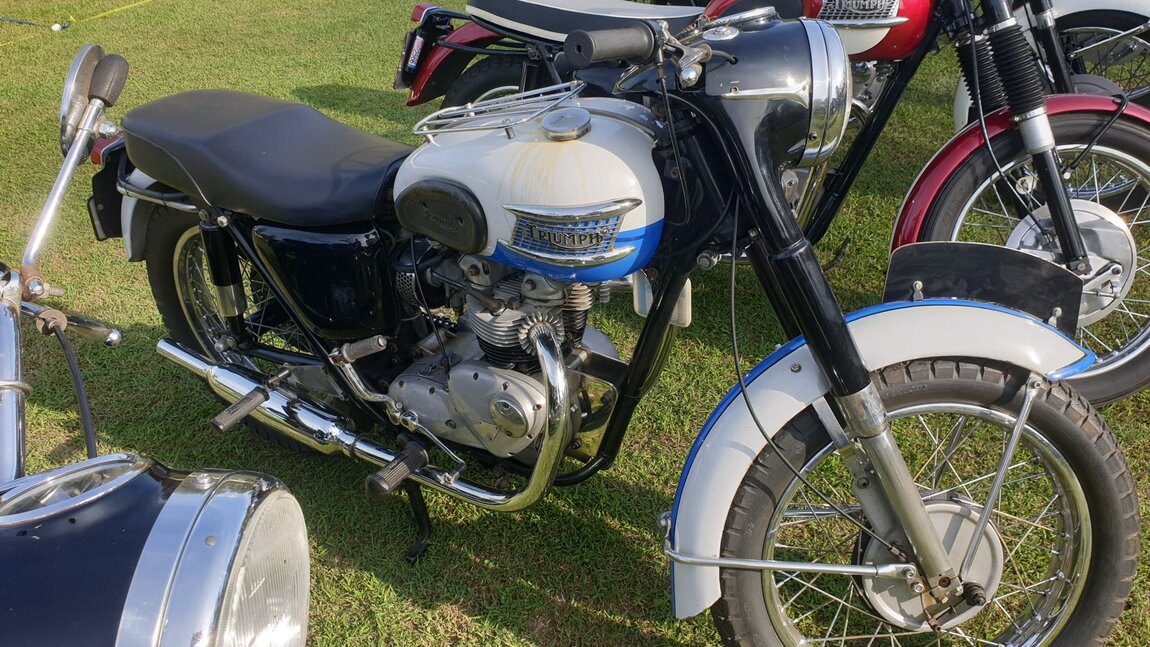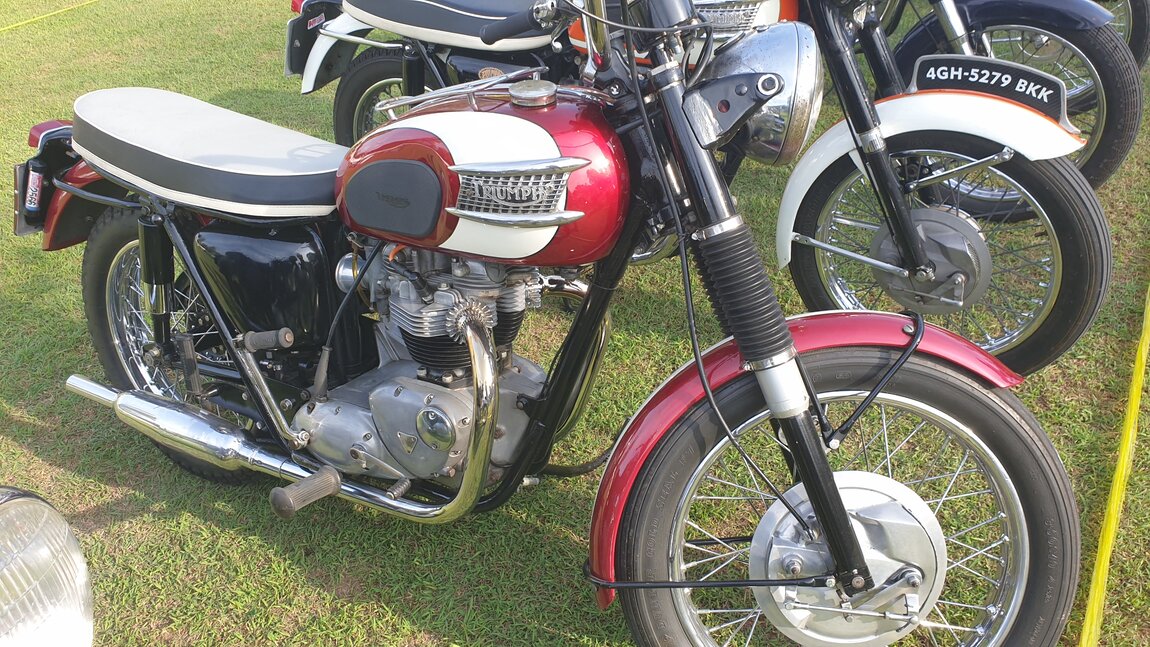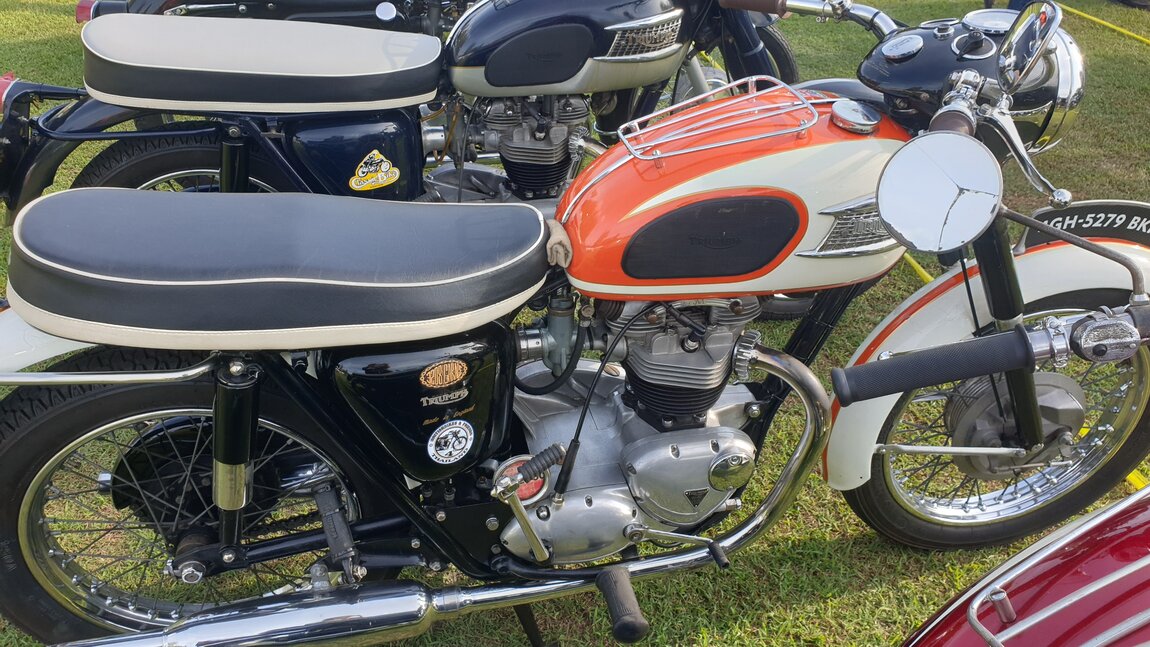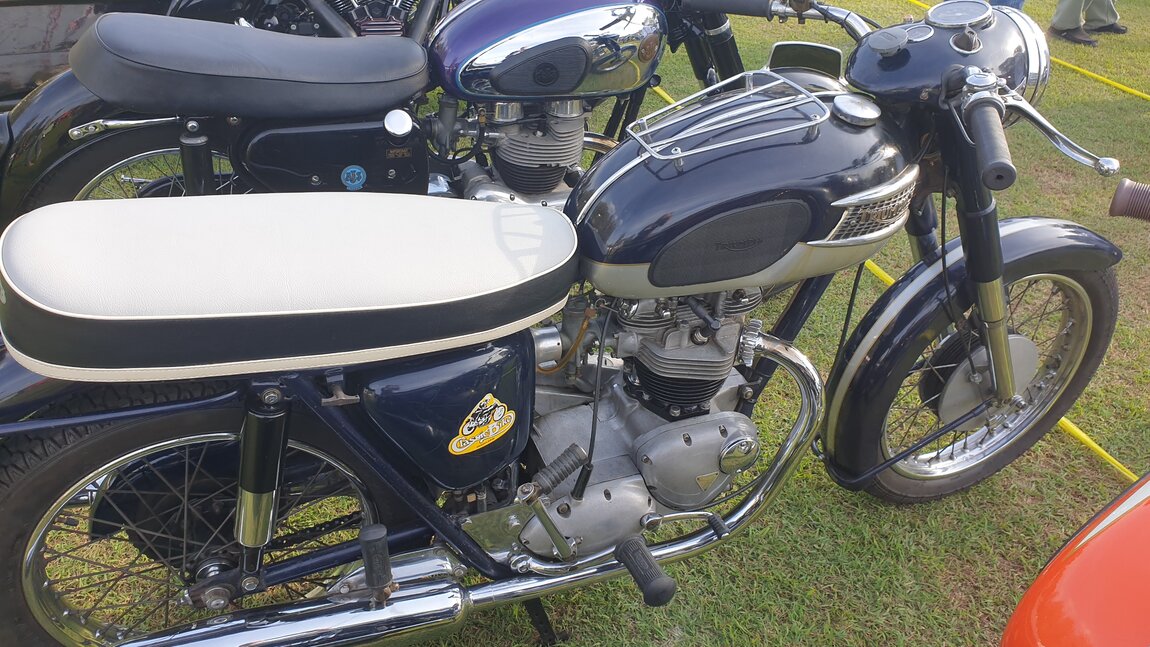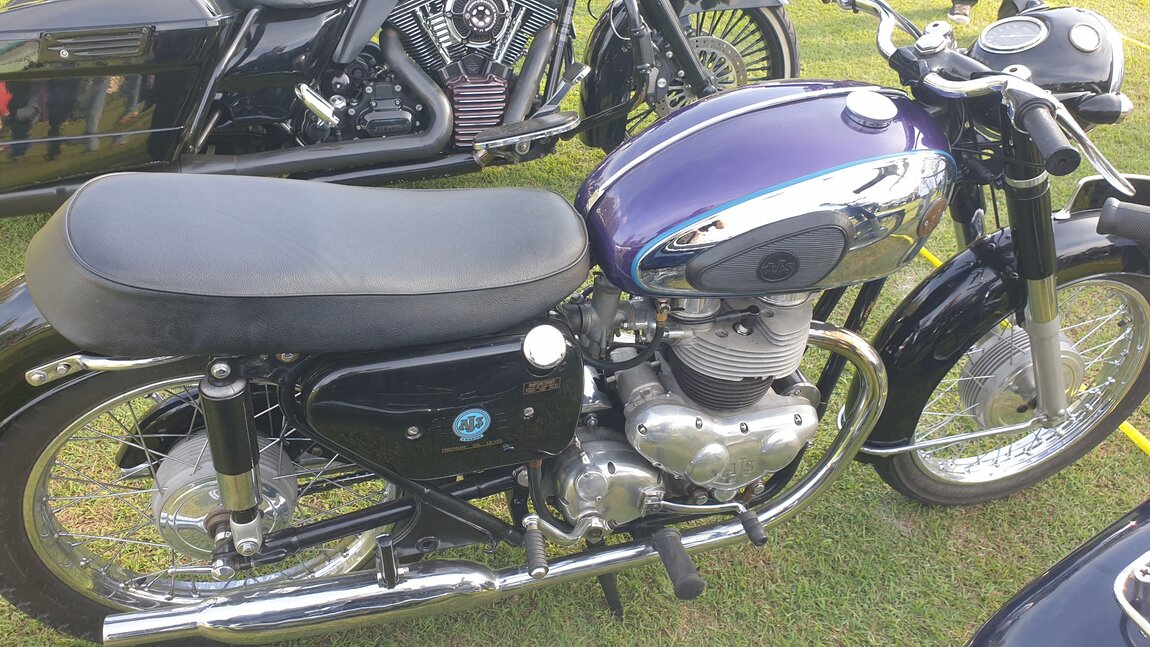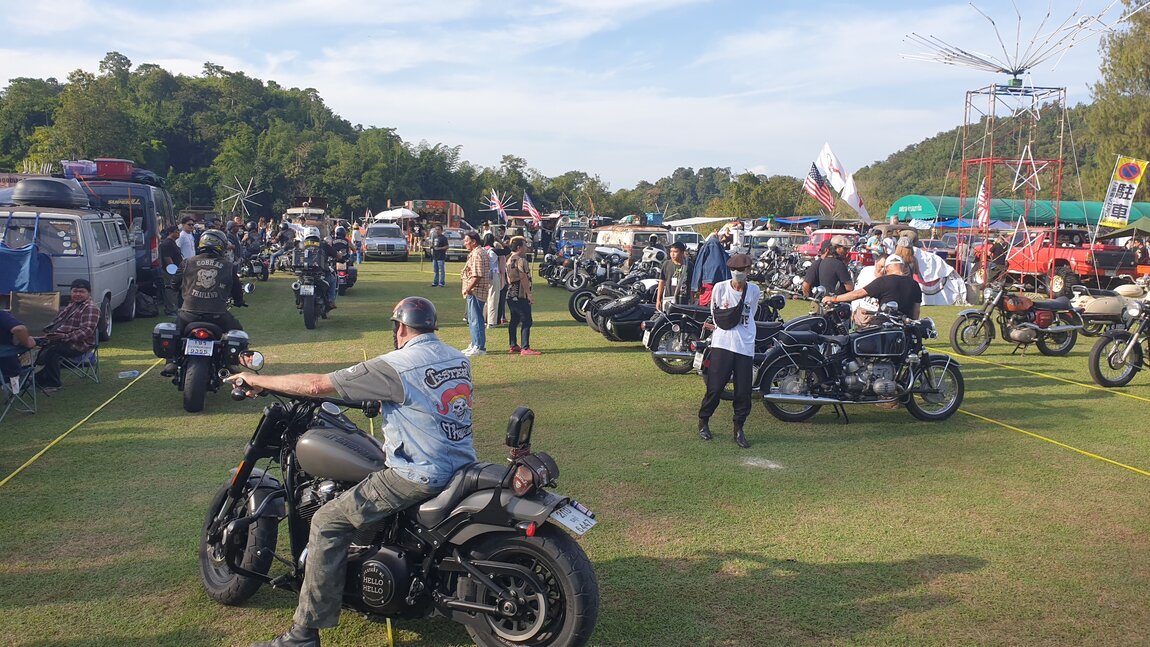 An original Indian and I believe two electric bikes.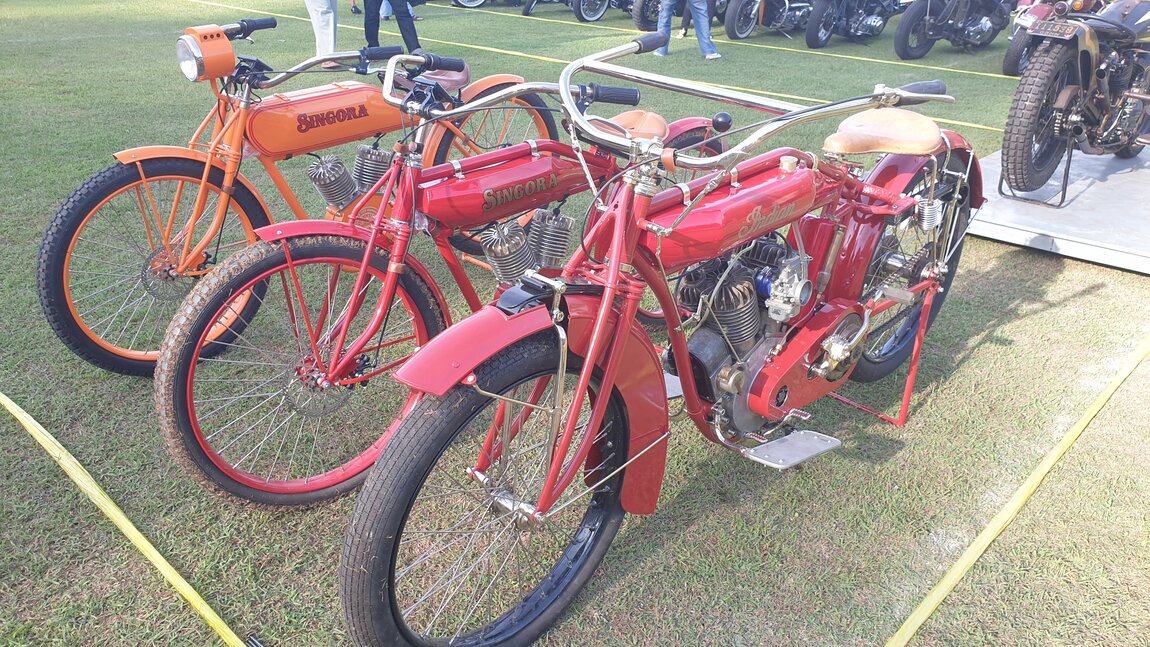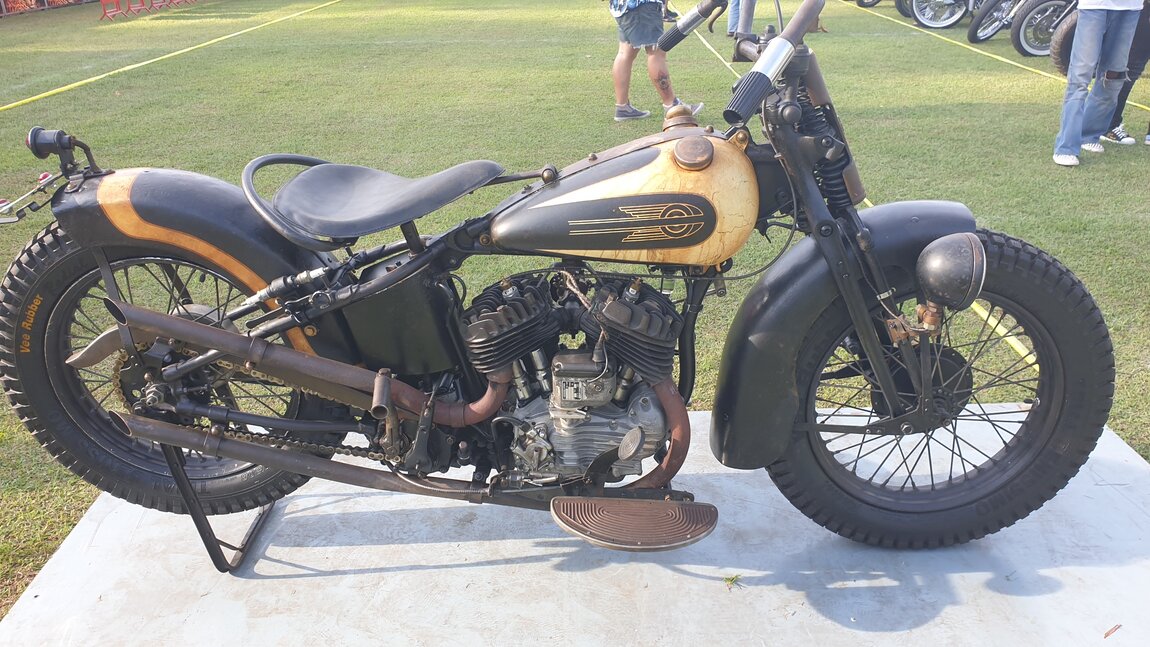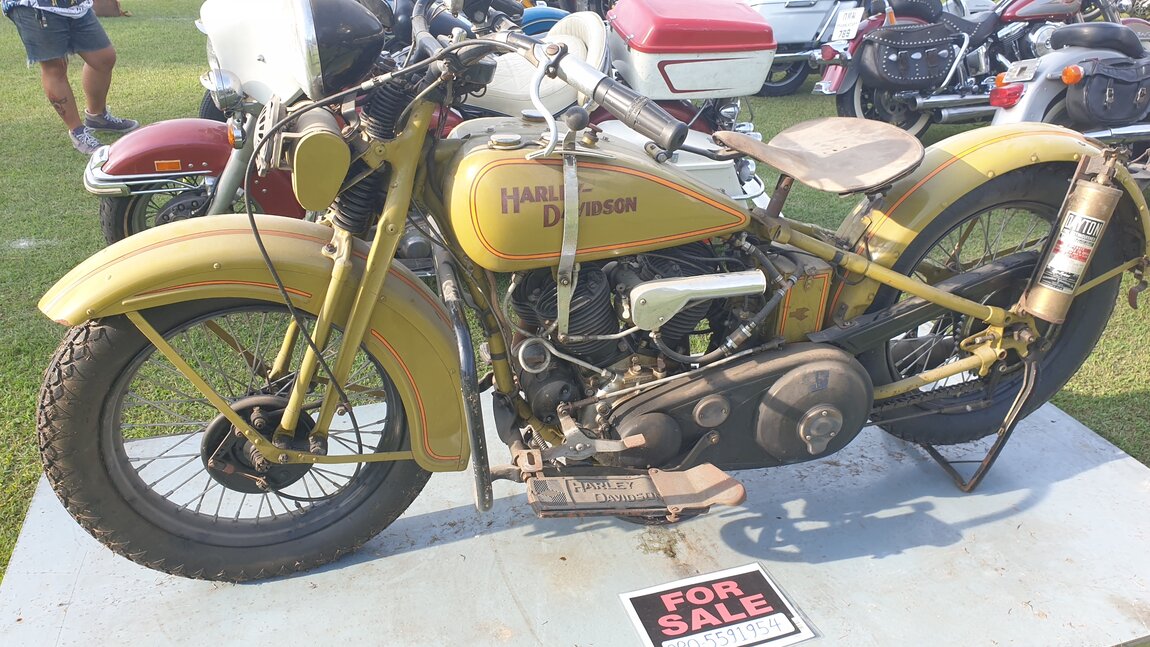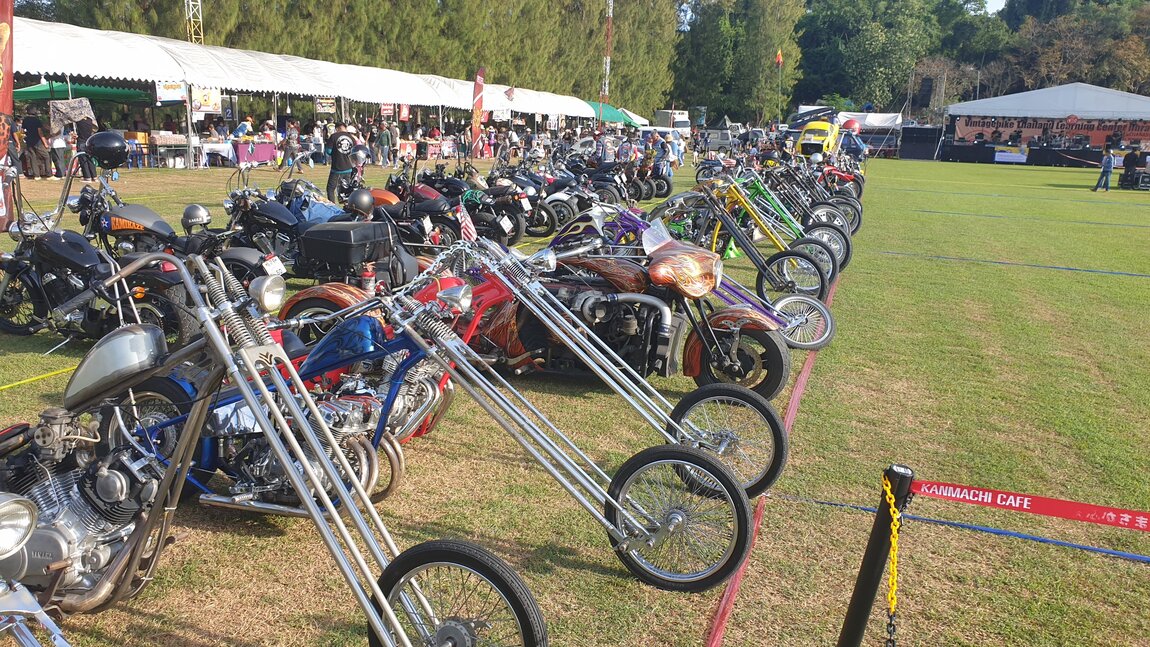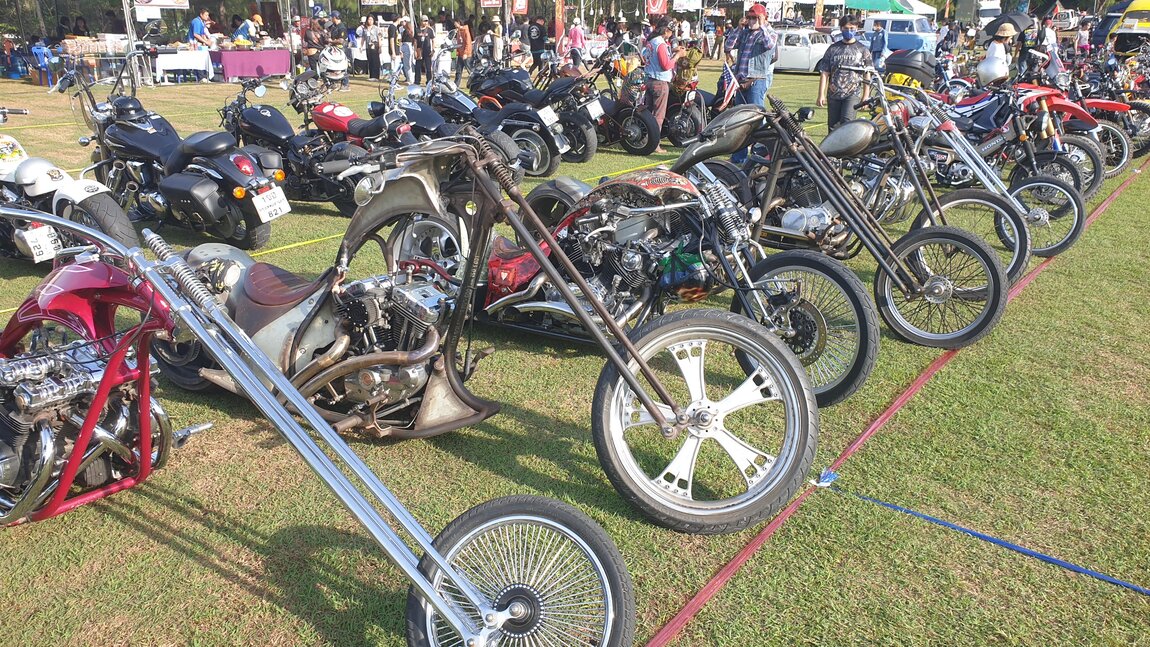 The Knucklehead gets pride of place.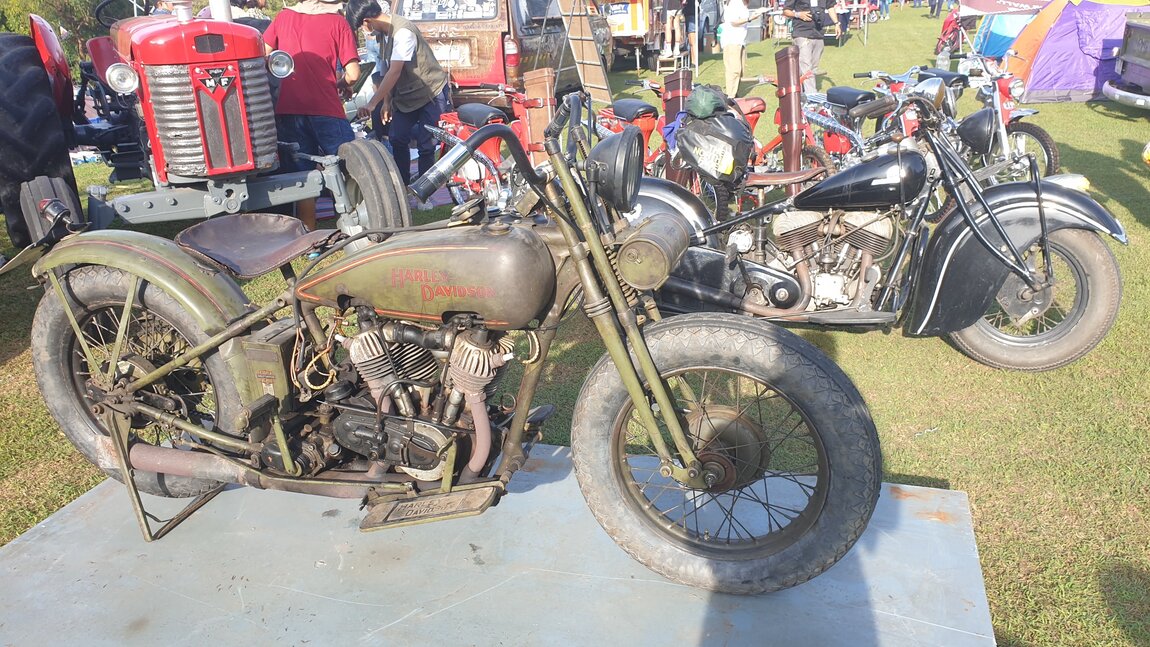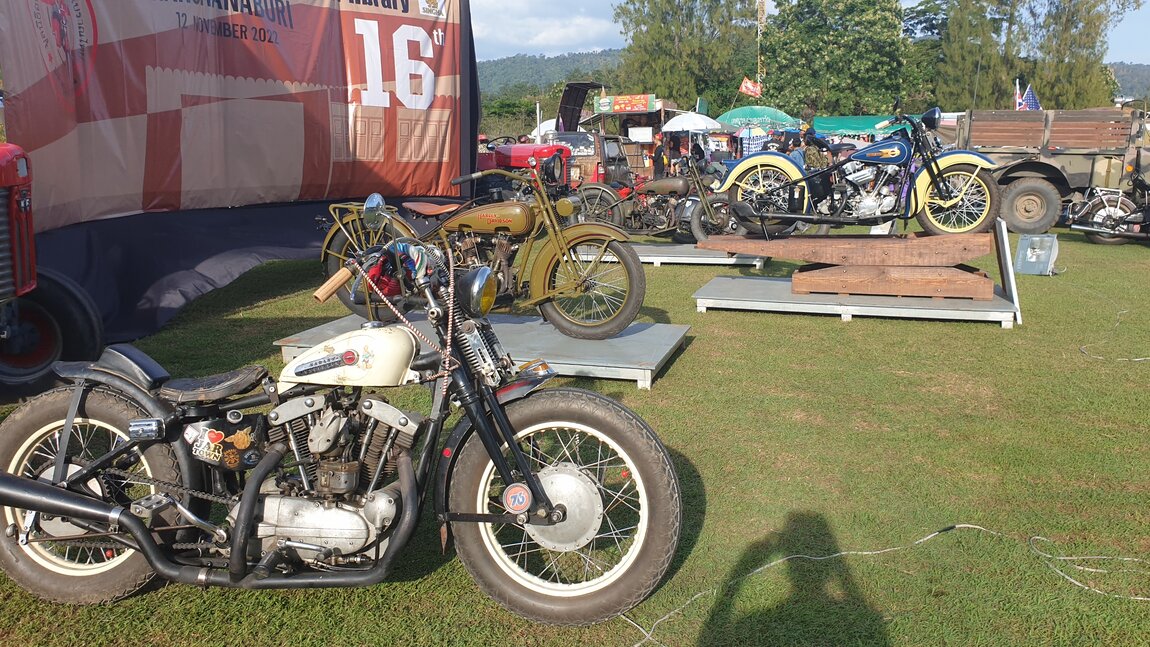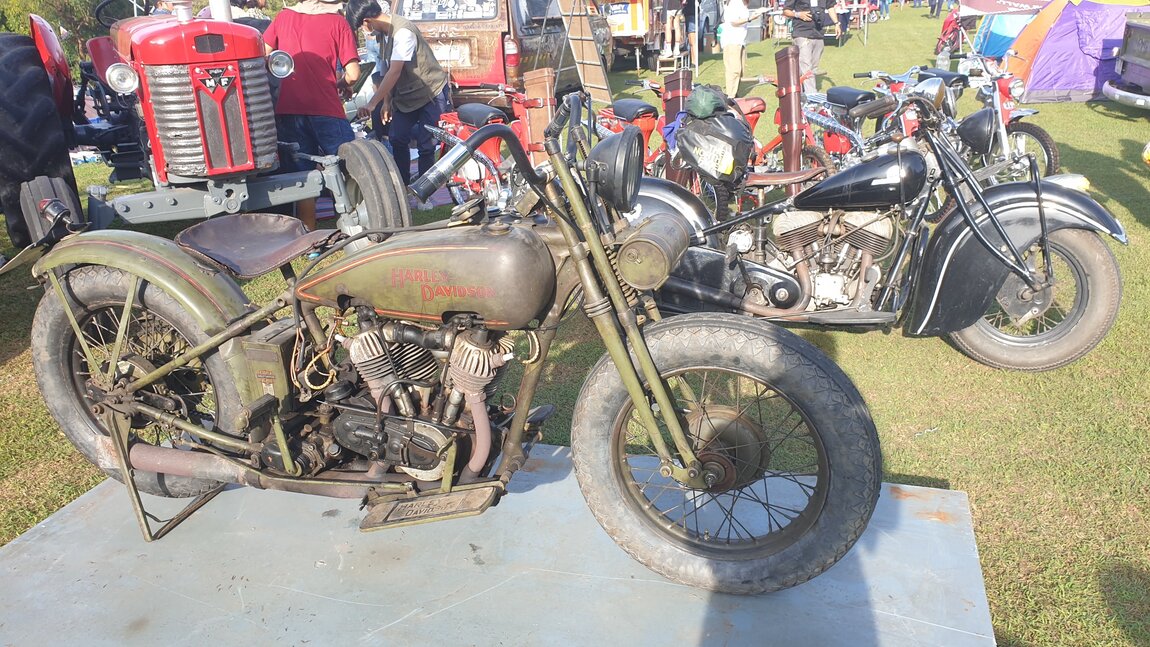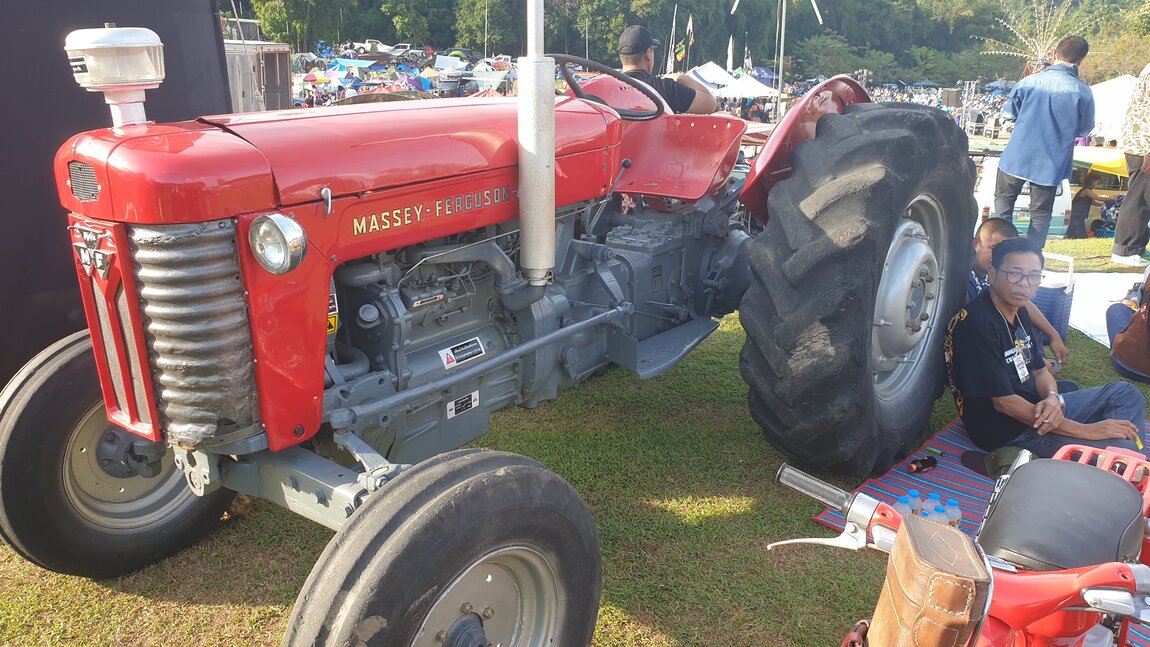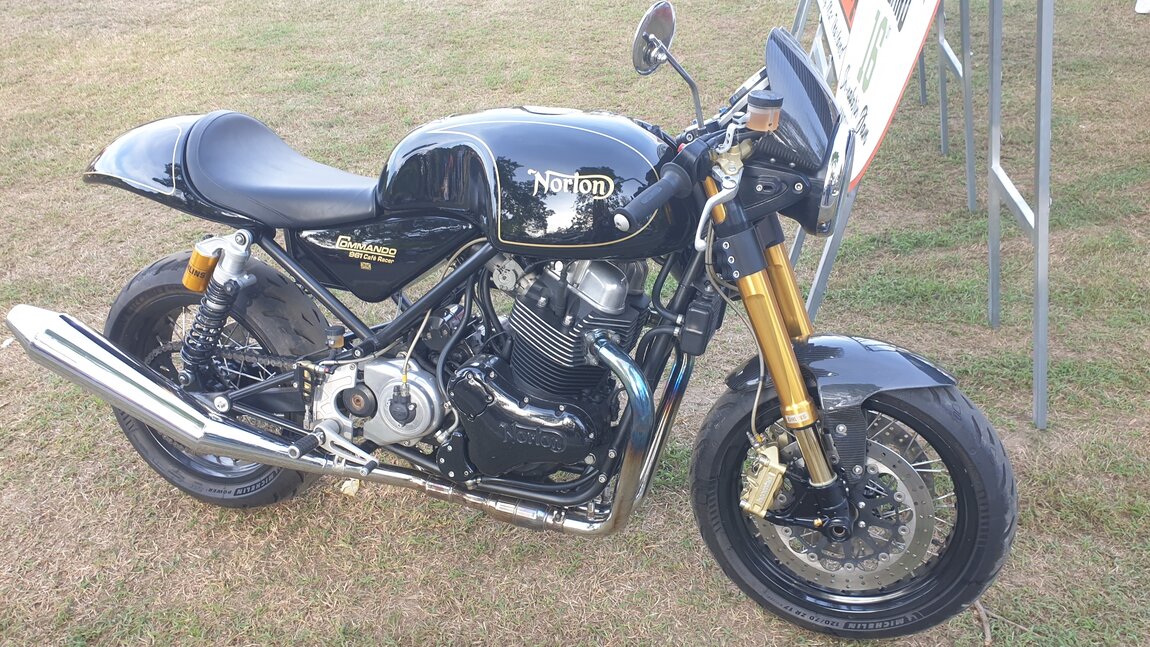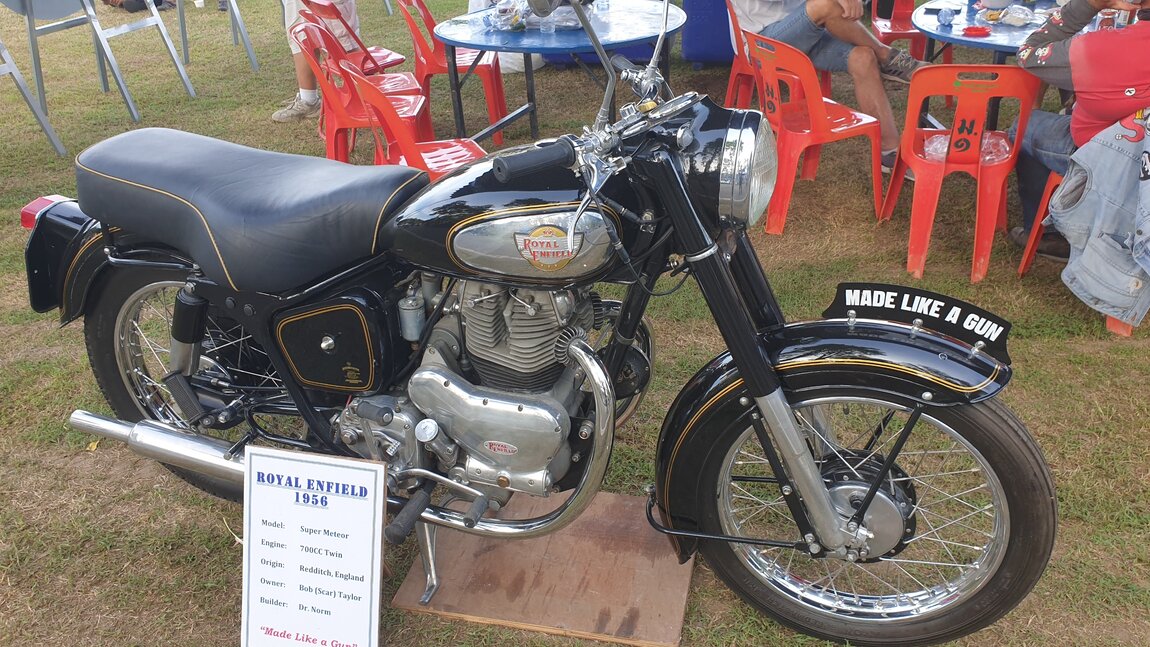 Standing engines of all sizes and ages.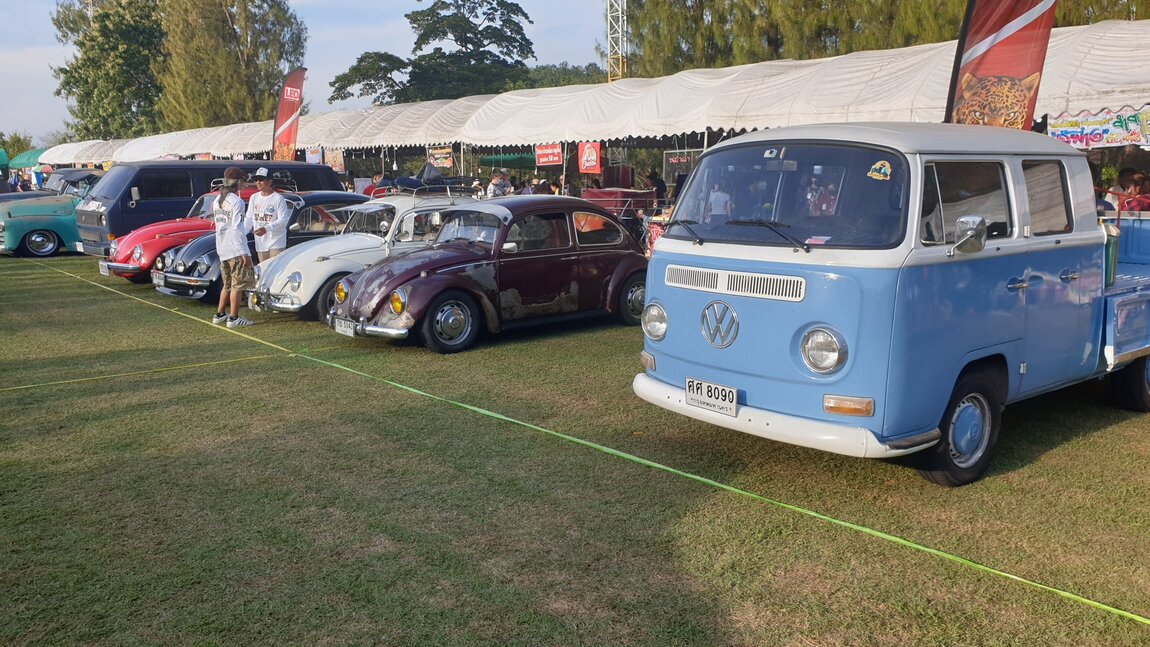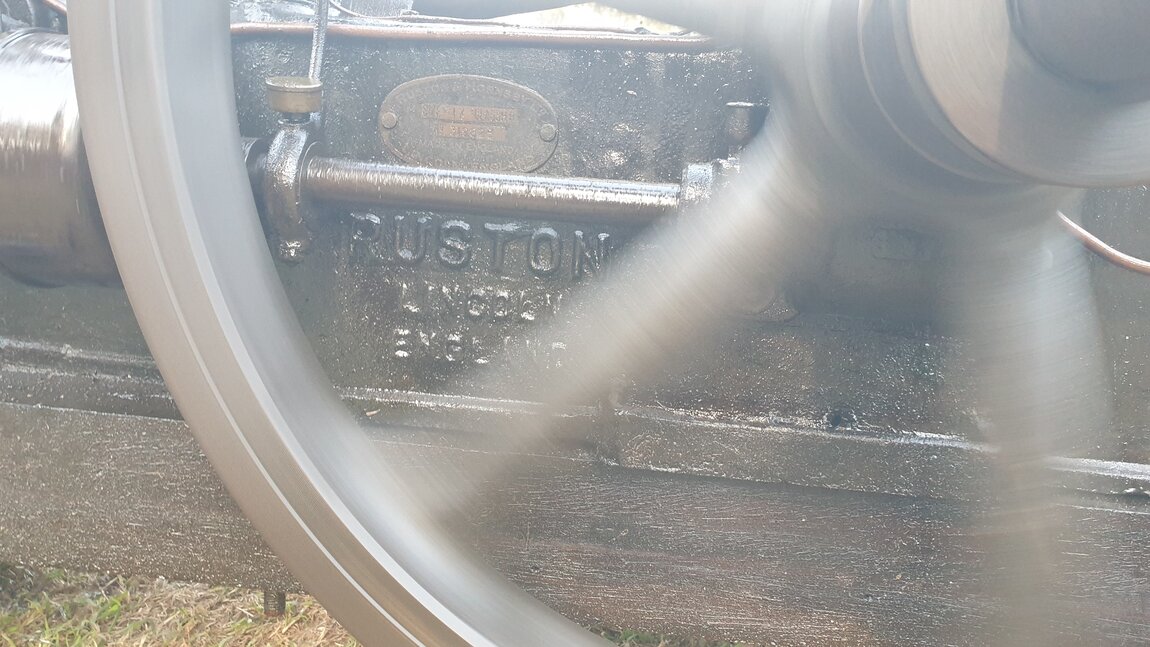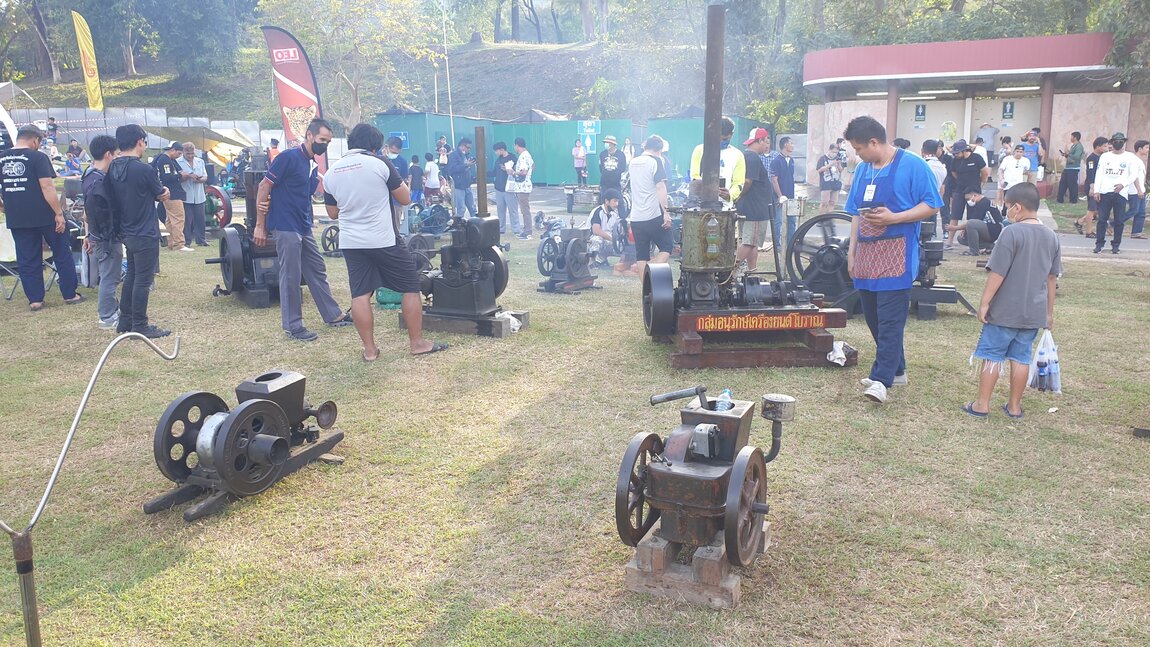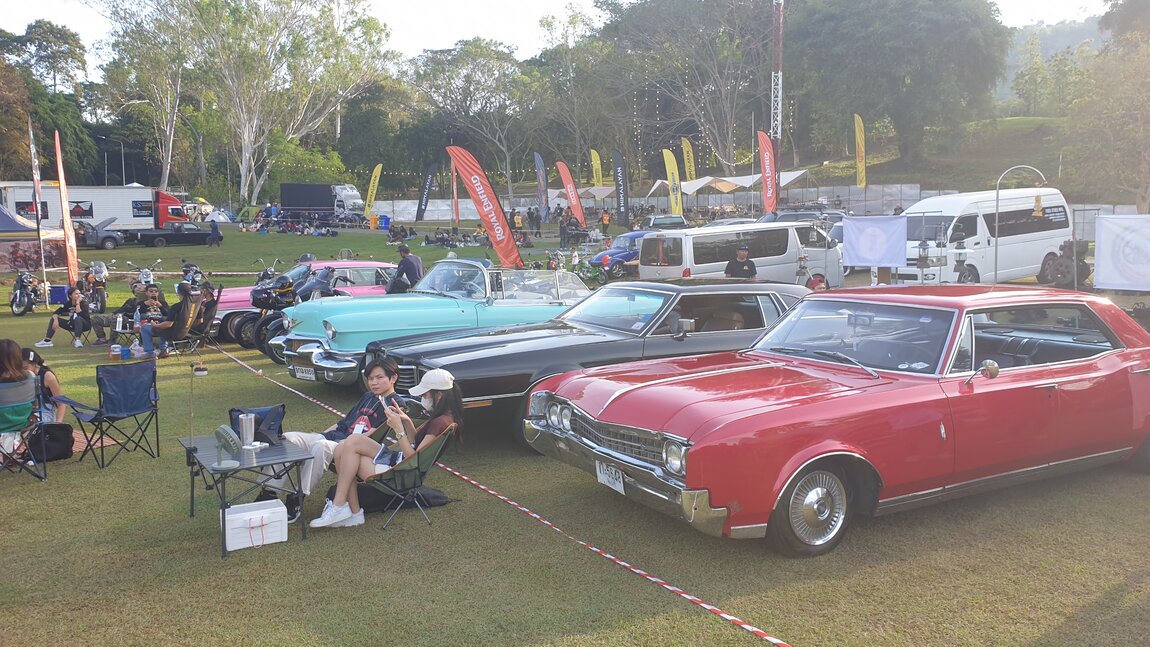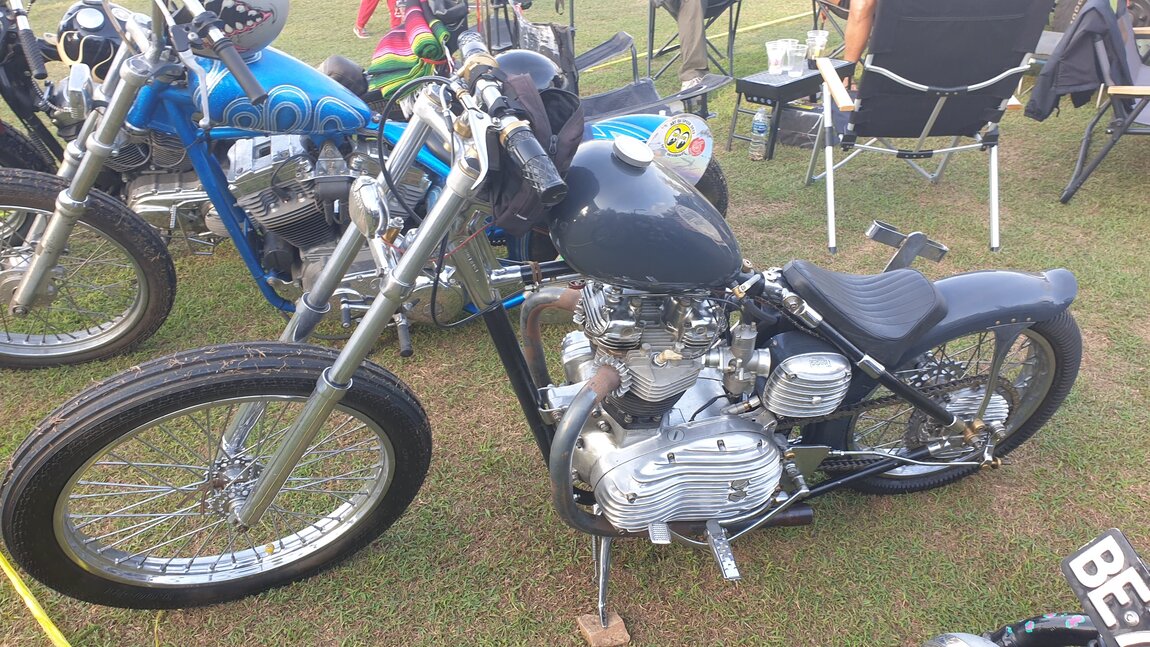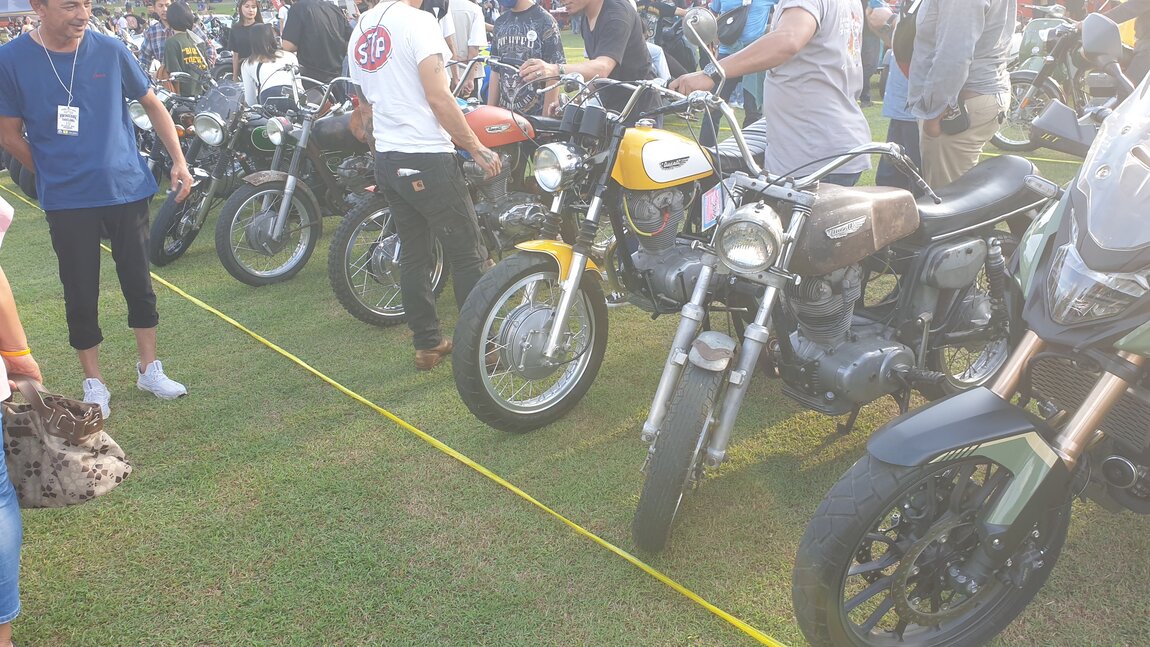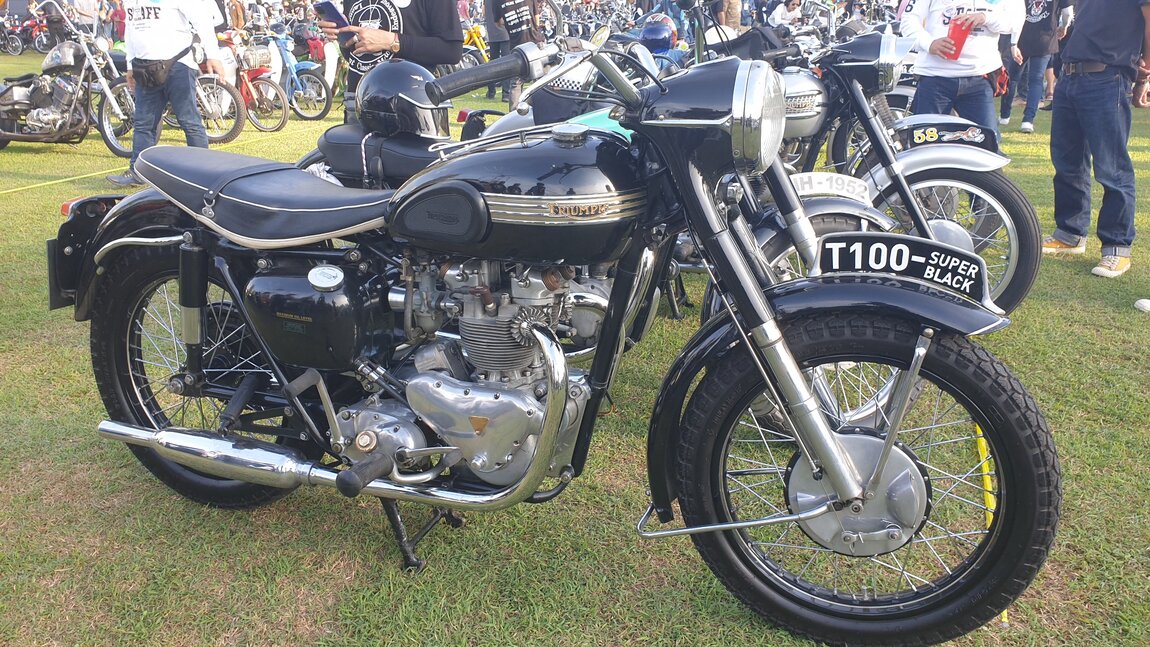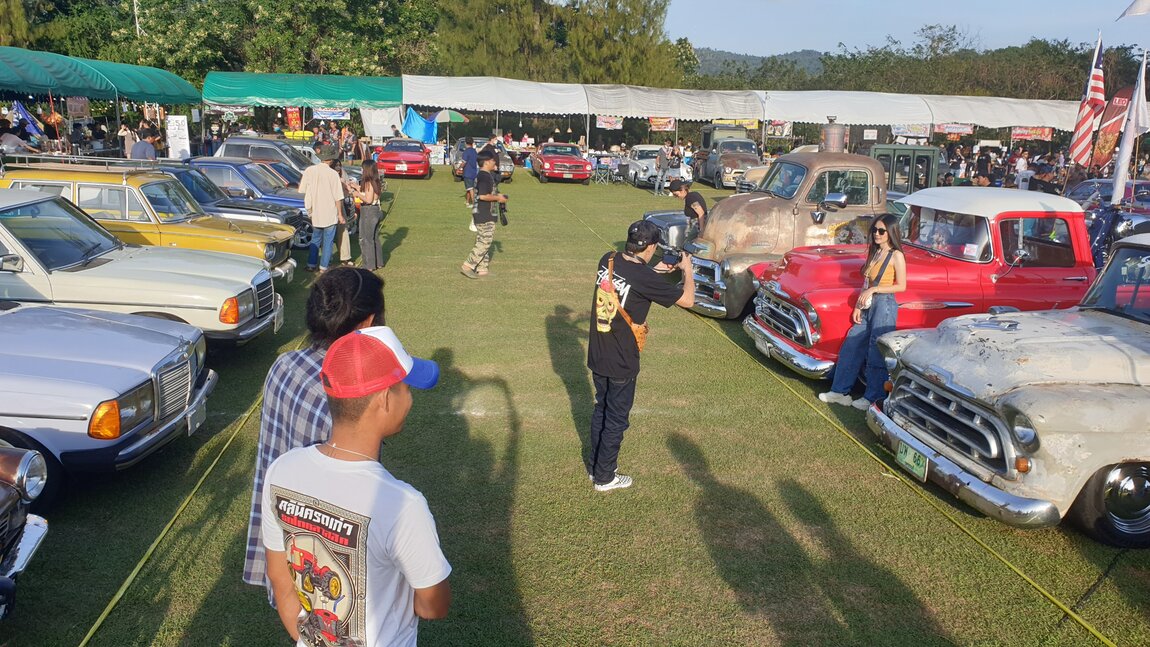 There were hundreds of Yam SRs and hundreds of Harleys, plus the MZ club had a good number of machines there.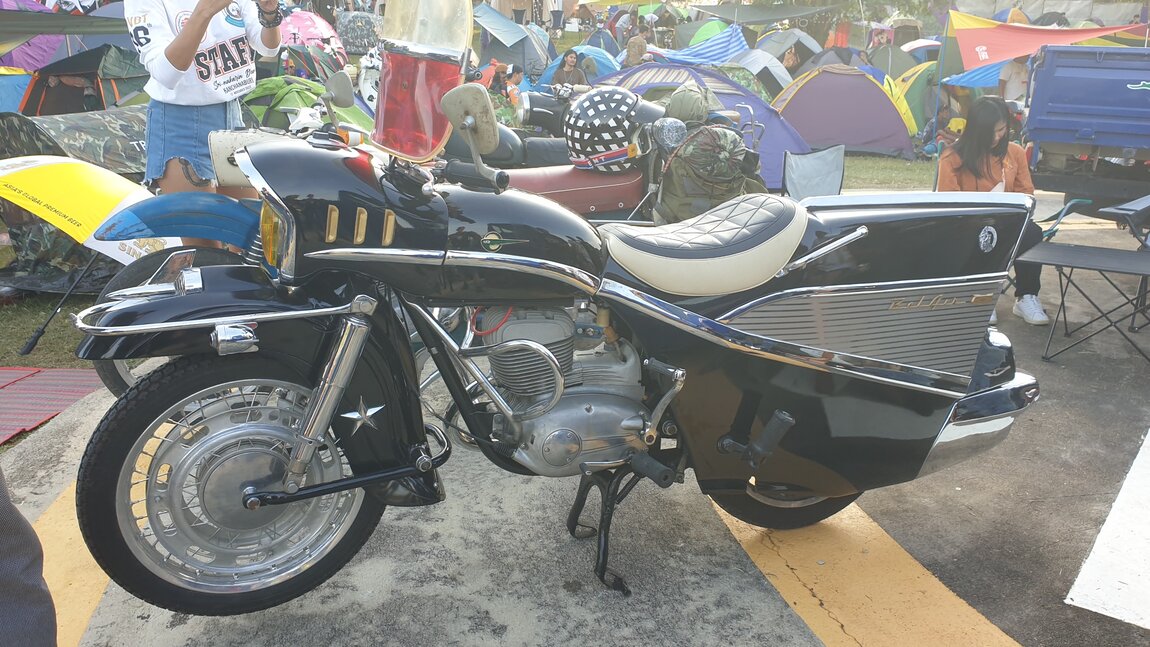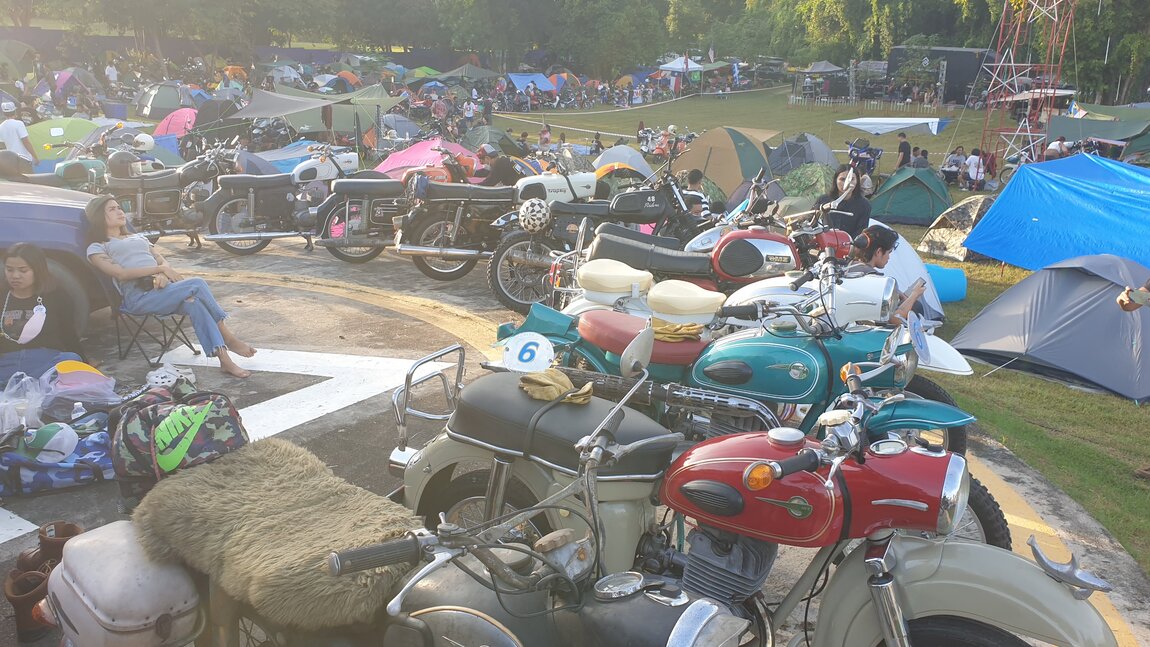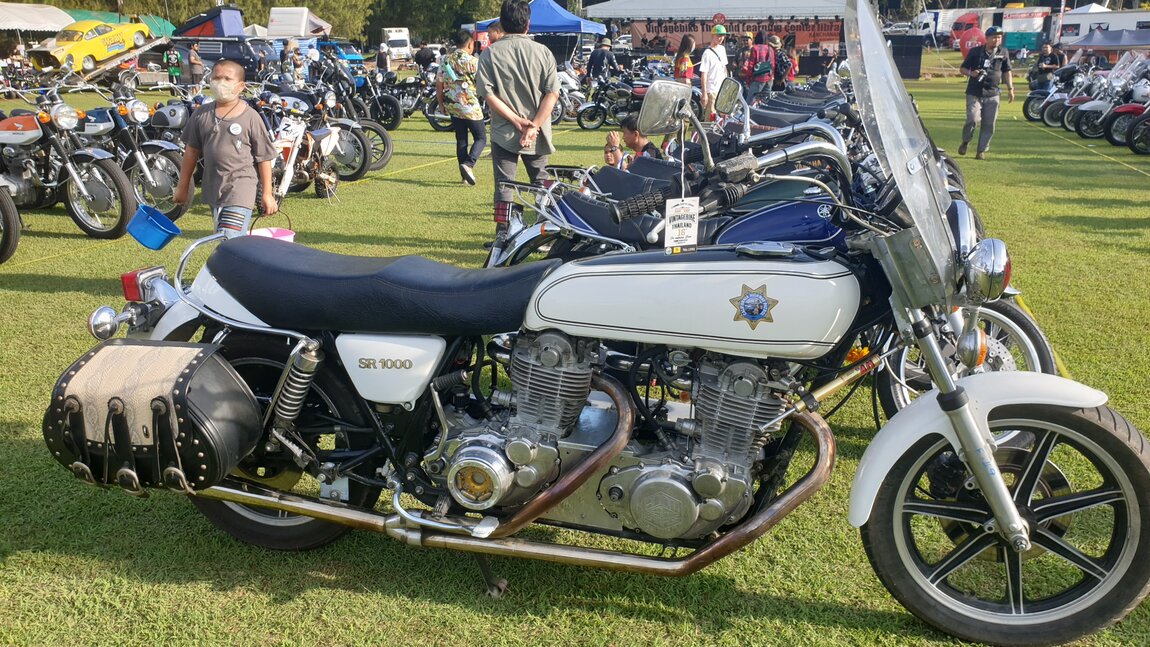 More to follow................
Last edited: