Administrator
Staff member
Subscribed
Jan 16, 2003
13,423
4,424
113
68
Wet season: 5 nights 6 days on the Mae Hong Son Loop
Dates: Monday 16th August - Saturday 21st August 2010.
WHY
The need for a quick ride 'n photo cruise before the Africa Twin's engine gets stripped down for an overhaul after 100,000 kms.
THE RIDERS
Backdoorphil & Robert H, Chiang Mai – Mae Chaem.
David Unk – the full loop, Chiang Mai – Doi Inthanon – Mae Chaem – Mae Sarieng – Mae Hong Son – Pai – Chiang Mai.
THE WEATHER
The middle of the wet season & only rain
1. Mae Chaem – Mae Sarieng: 15 minutes
2. Rak Thai : a 5 minute sprinkle
3. Pai – Malai: 45 minutes up on the ridgeline.
Brilliant - nothing ventured nothing gained & it was a beautiful 6 days on the Loop.
THE MASTER PLAN
Slowly potter round the loop, taking nice photos of the waterfalls & lush green rice fields + the forest. Something to keep me going with whilst the AT's off the road for a week or two or three…(you never know what you're going to see inside after 100,000 kms since the last overhaul.)
DAY 1 DOI INTHANON
Mae Ya waterfall stop # 1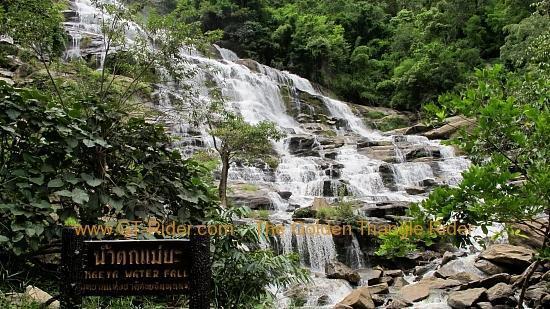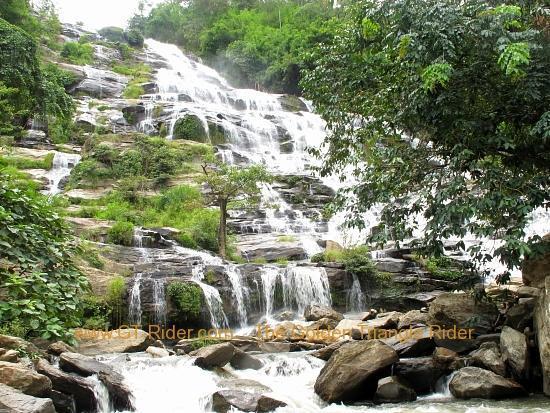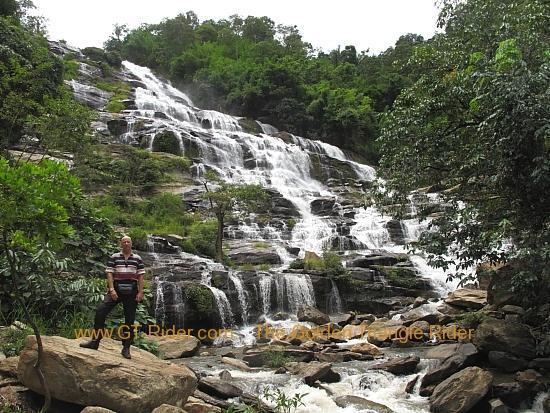 I got a shock when S E Asia adventure rider RobertH said he'd never been there. And what a gem right in your own back door!
Backdoorphil & RobertH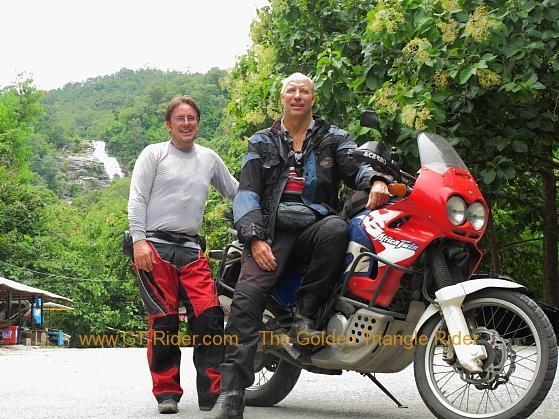 NEXT STOP # 2 Mae Klang Waterfall. Backdoorphil posing for RobertH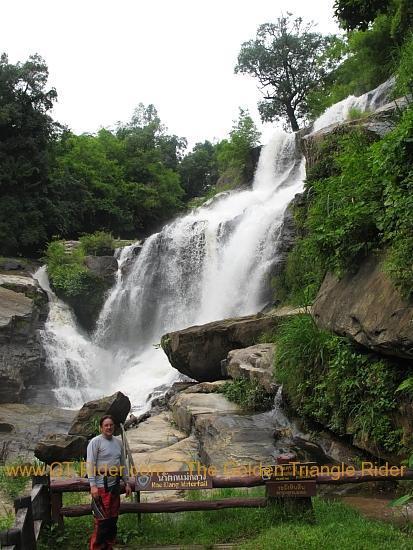 RobertH brushing up on his photography skills.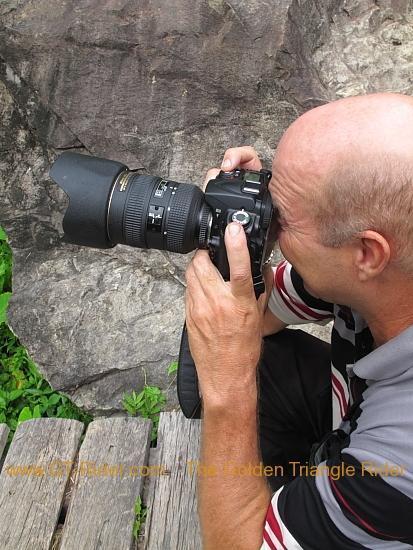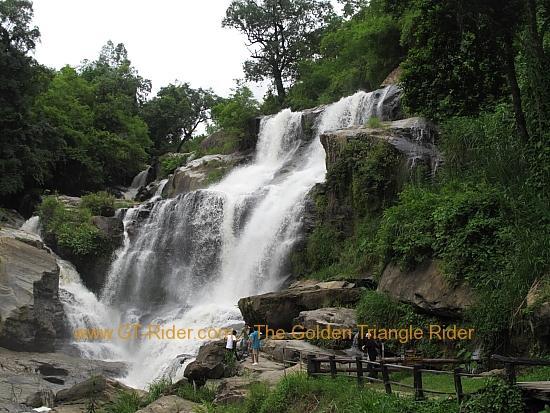 Lunch & a rare sight RobertH looking at a GT Rider map. Proof indeed that he'd never been to Mae Ya waterfall.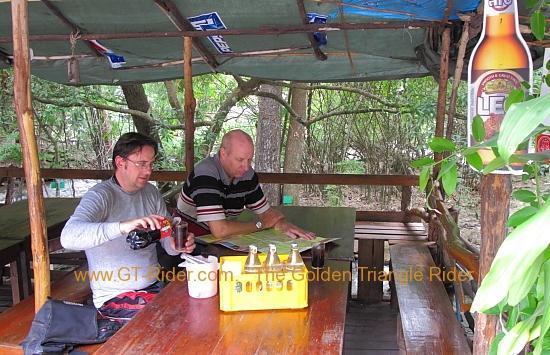 A local lunch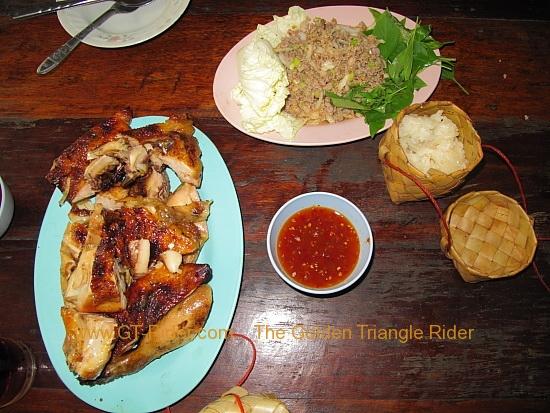 BBQ chicken, sticky rice & some larb. Good stuff, totally delicious & CHEAP.
NEXT STOP # 3: Vachirathan waterfall
A pretty sight even from a distance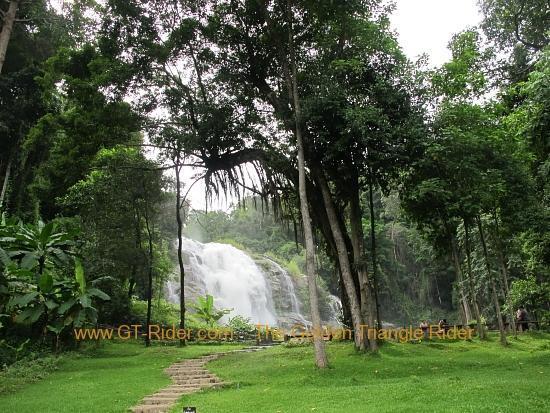 Closer up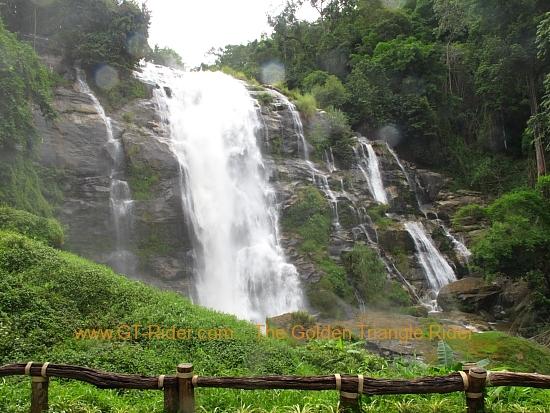 Joint enlightenment?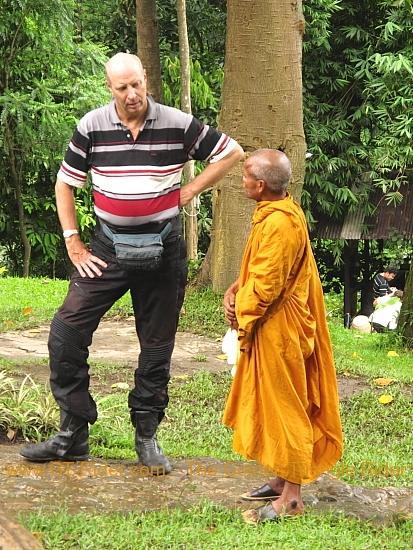 NEXT STOP # 4 (Passing only): Siriphum waterfall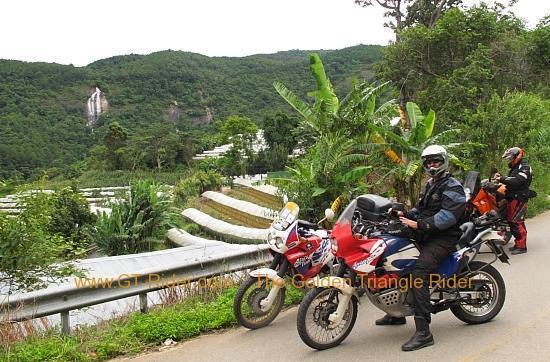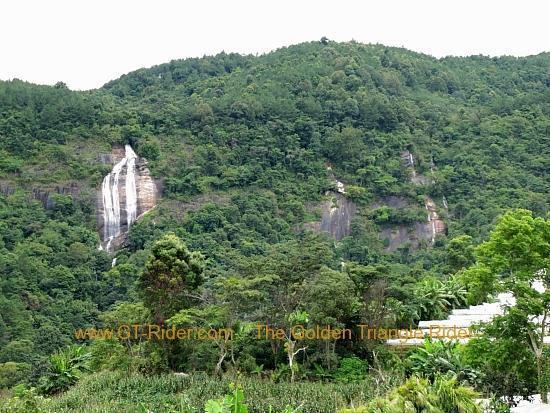 NEXT STOP # 5 The highest spot in Thailand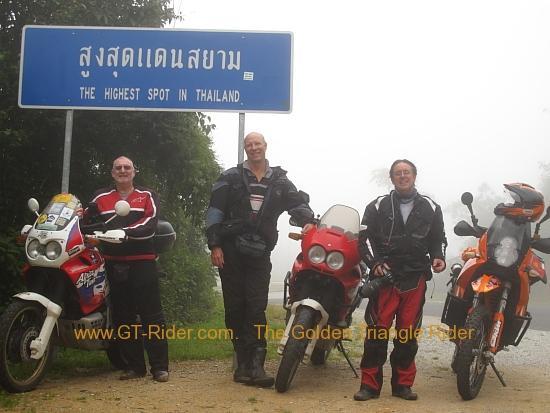 The fog was intense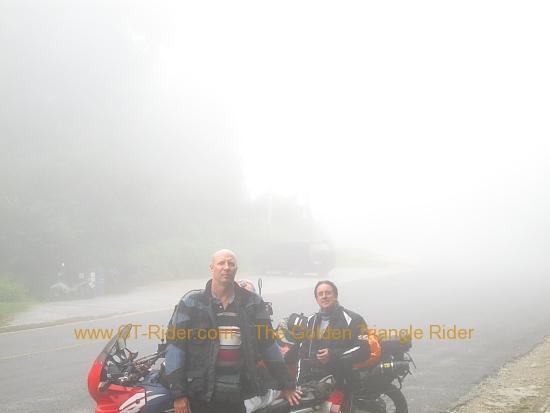 The collapsed road just below the summit.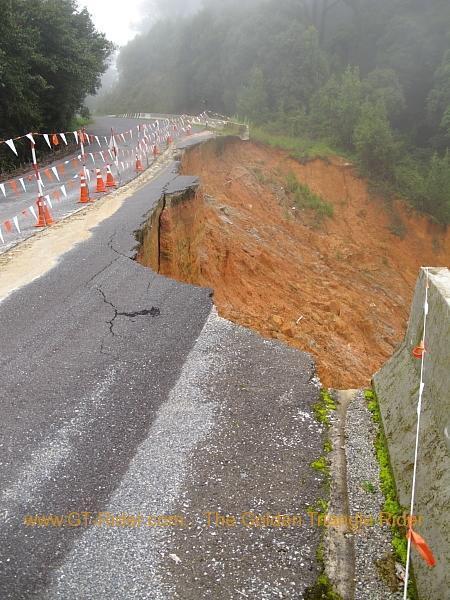 you wouldn't want to hit this in the dark!
On the road.....
ROUTE 1192: one of the North's tightest steepest, best forested roads & rides.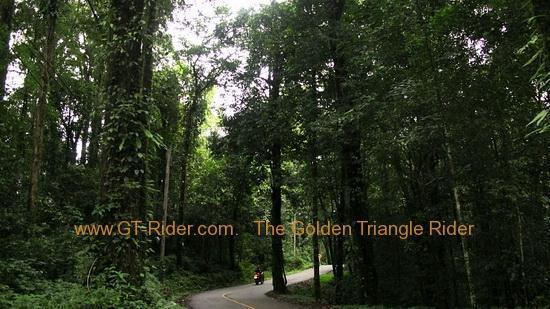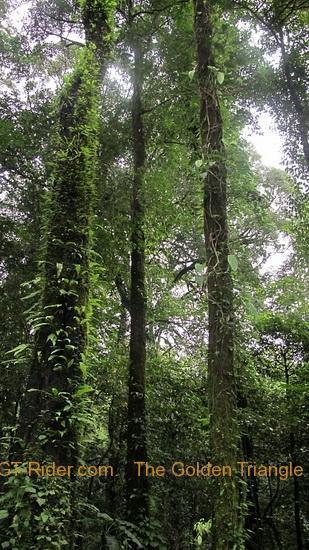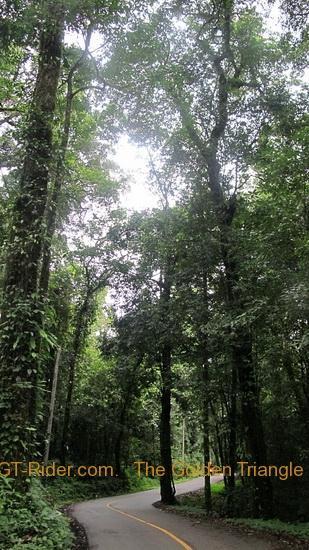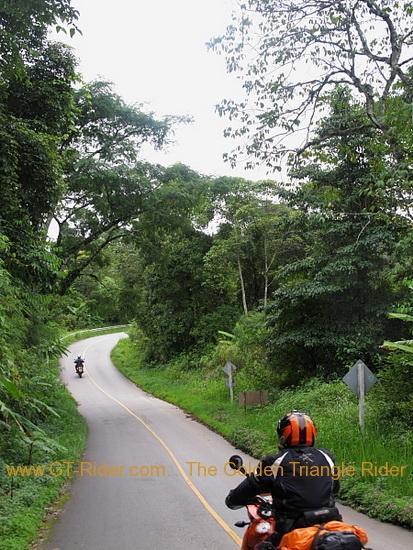 Out of the forest & into farmlands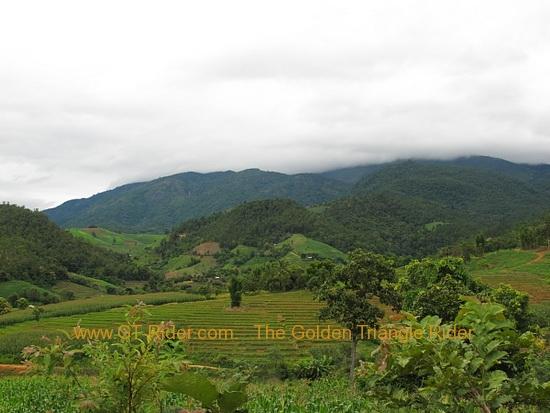 Looking for somewhere new to go & photograph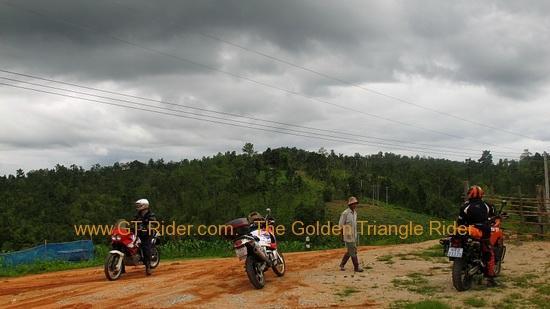 The KTM caught this farmer's eye, but unfortunately he did not have enough cabbages planted to buy one this year.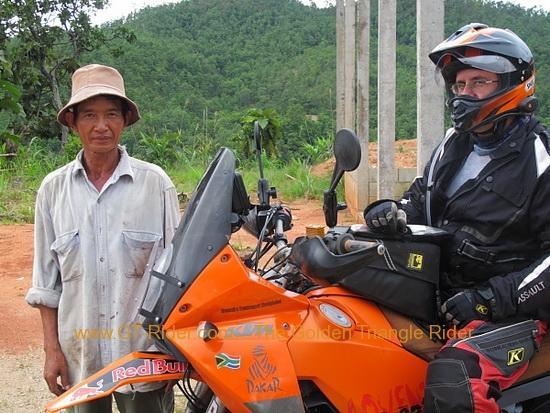 RobertH in a cameo pose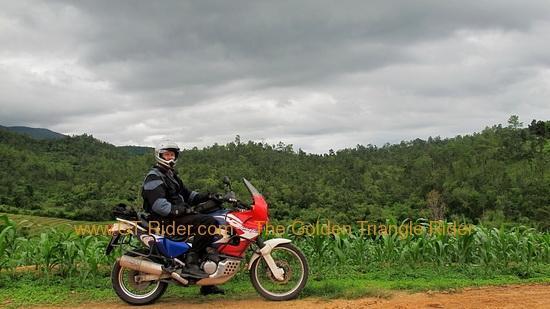 More coming…