The road 105 is one of my favorite in Thailand.
Two years ago I noticed heavy road work going on: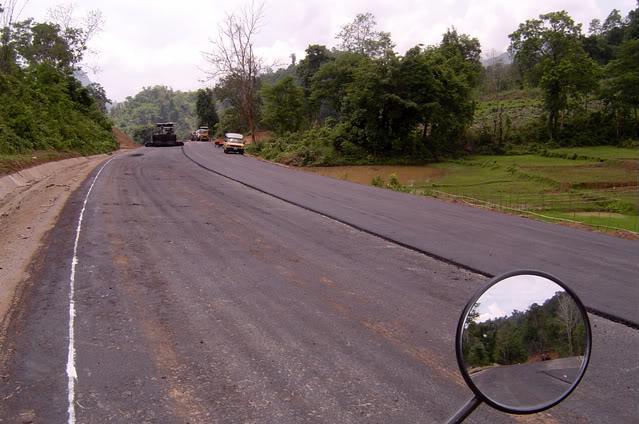 I tried it again last month. They have made some progress.
Heading north, the road is new beyond Tha Song Yang. After the right turn with road 1267 it's new for about 30 kms. Then the white lines are not yet painted: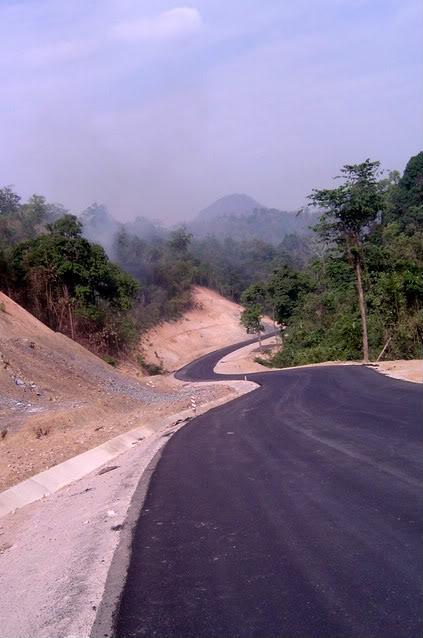 And then the 105 is untouched: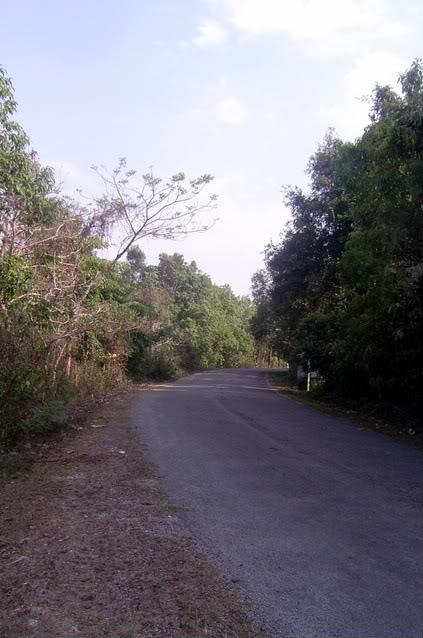 Good news: the intimate charm of this road hasn't been destroyed yet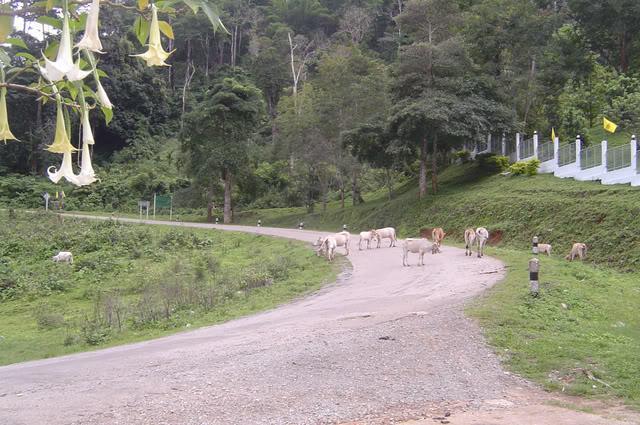 For those based in Bangkok I have found that this 2-3 days loop works quite well:
1) Bangkok-Tak
2)1107 until Ban Tak- Then 1175 to Mae Rama. There one merge on 105 until Mae Sariang. Then 108 to Hot.
3)1103 to Doi Tao then join 106 to Thoen. The 1048 to Thung Saliam and Sawankhalok. Then 101 and 12 and 1055 and 1293 to Bang Rakam. Then 117 and it's all boring until the Big Mango.