This trip took about 6 months of planning.
In 2011 we decided we wanted to do a long ride thru the real Vietnam. So I contacted a few Motorcycle tour companies to get info and prices. The varied a bit and some sounded pretty bad, some very expensive (actually run from offshore).
The choice came to Vietnamrider Travel Company...In Nam we trust. With many emails and a few phone calls the trip was organised and paid for upfront. The bikes (Lifan 150 Cruisers), fuel, accommodation, side tours and safety gear was all in the cost, we just had to get our own way in and out of Vietnam.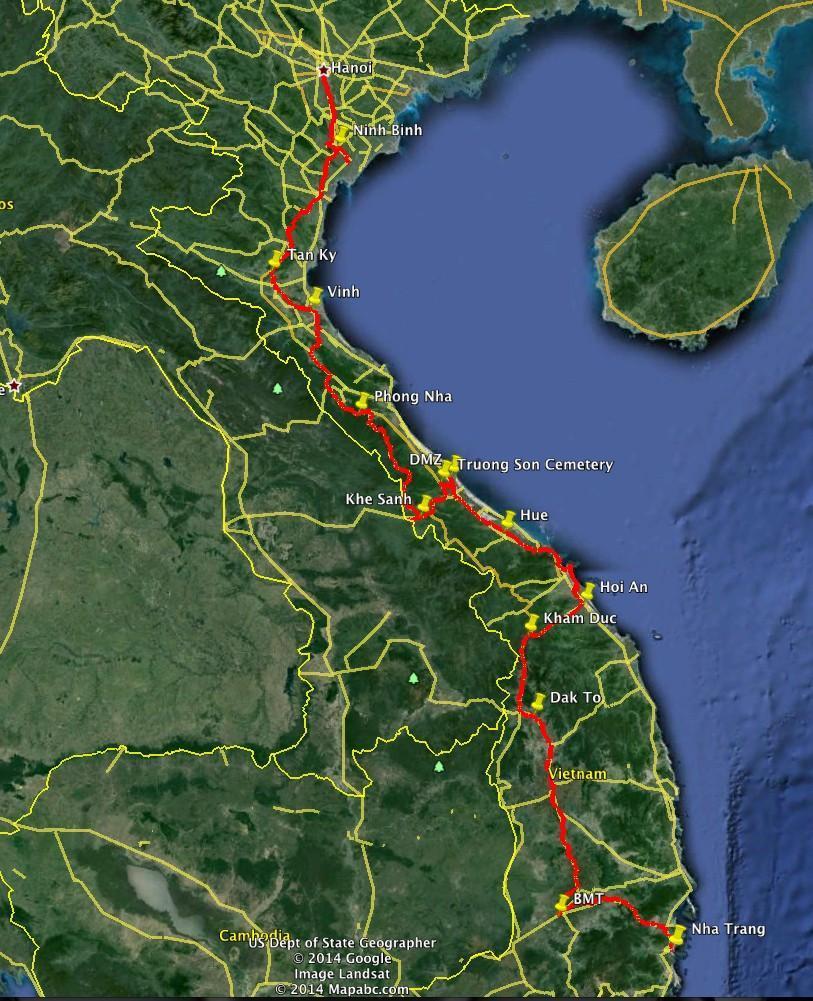 Day 1. We flew into Nha Trang were Nam met us at Cam Ranh Airbase early morning, at his office the documents and insurances were paid, we had breakfast and by 11am were on the 190km stretch to BMT along the QL26. Some great views back over the South China Sea at a stop made at Ninh Hiep. During the ride we have several stops to meet with locals going about there day. A group clean the tapioca harvest at one spot. The big roundabout at BMT had the standard tribute to the war effort...a concrete tank. I don't think I saw another westerner here, at least not where we stayed. That night Nam hands to us a TShirt each with his company logo, which we happily wore for many days.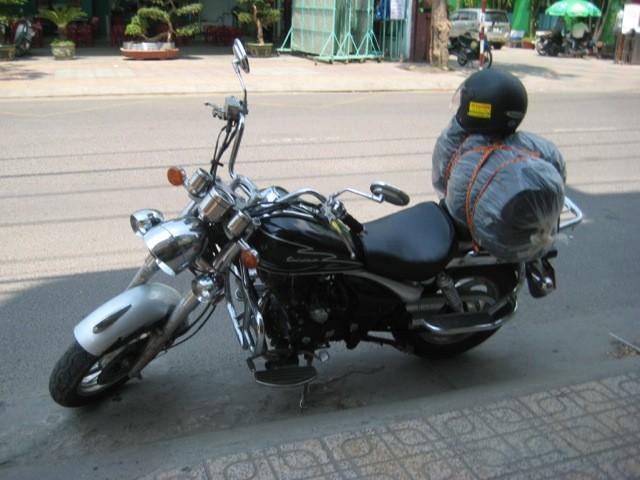 The Lifan 150 Cruiser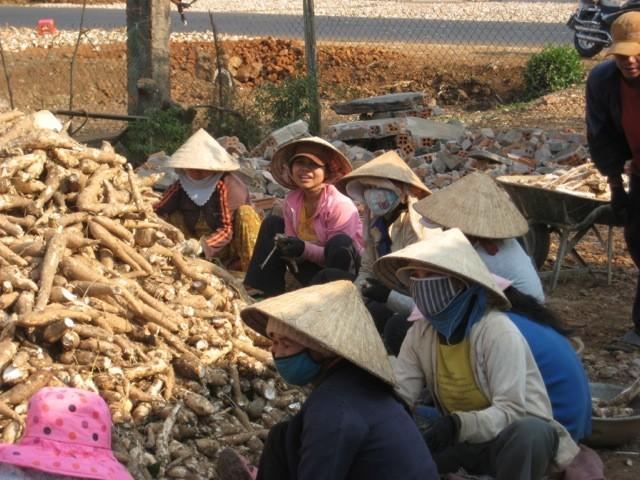 Taro harvest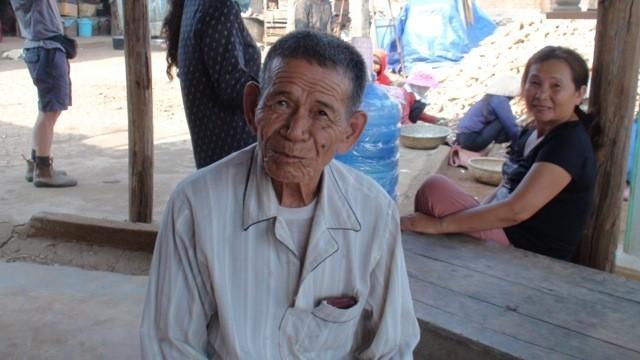 Day 2. Ride from BMT to Kon Tum, 230km. Various road conditions, some low climbs heading into the Highlands at about 700k up. Here we stop for a visit to an orphanage, a small village to visit a farmer who was an ex-CIA helper back in the war. A young boy playing a bamboo xylophone his grandfather had taught to him, all the happy smiling kids and a visit to the local Communist Party Meeting House. Overnight in Kon Tum.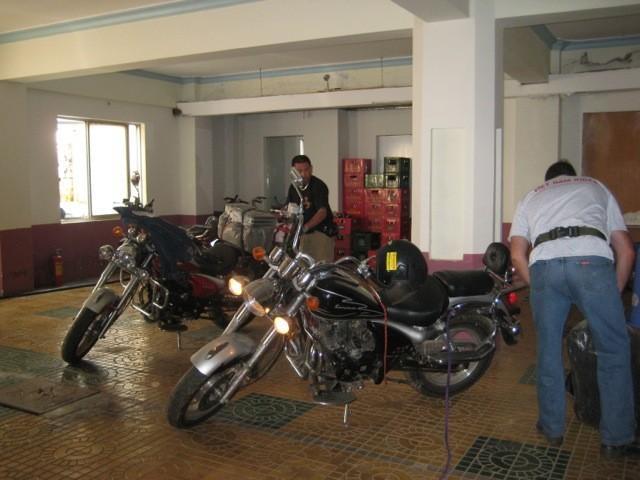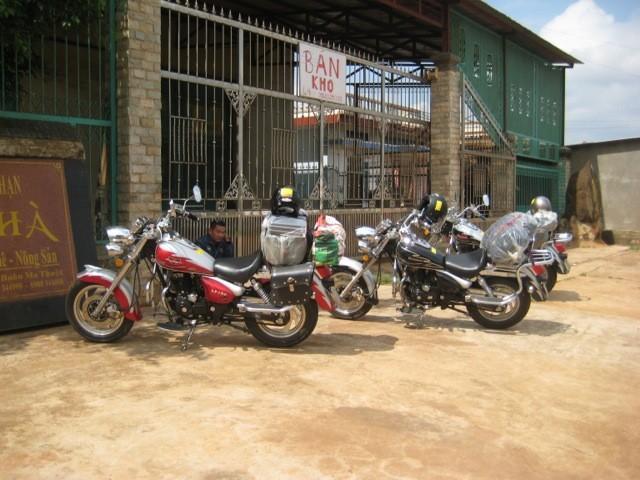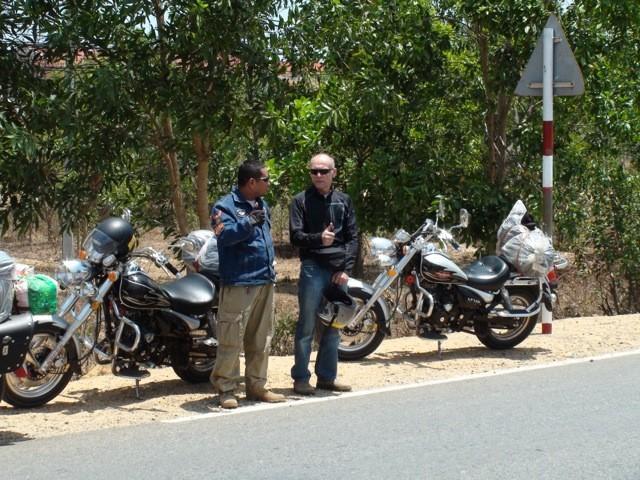 Day 3. We ride mountain roads to Dak To to join the AH17. After a visit to a war memorial at Dak To we turn onto the AH17 and head to Plie Can then on to Kham Duc with several stops along the route to take in some waterfalls and the scenery. At Kham Duc we meet up with some other riders from England, NZ and Western Australia and discuss each others journey so far.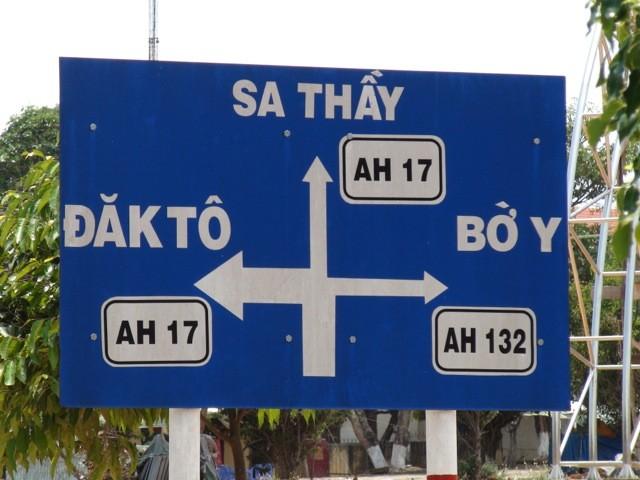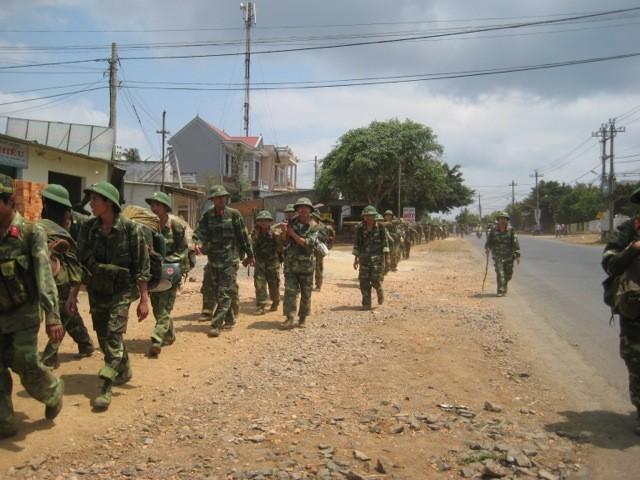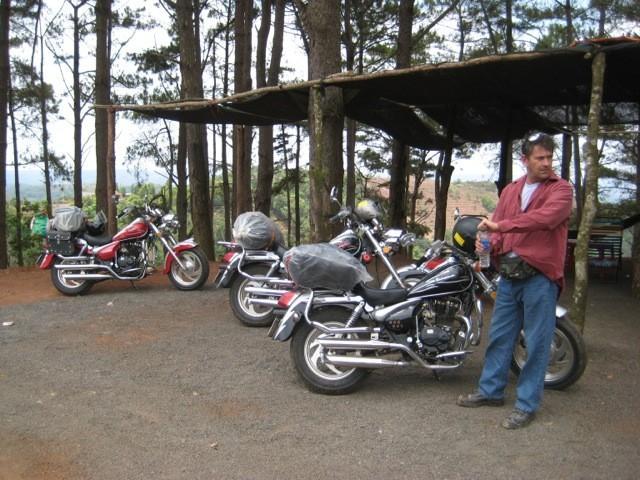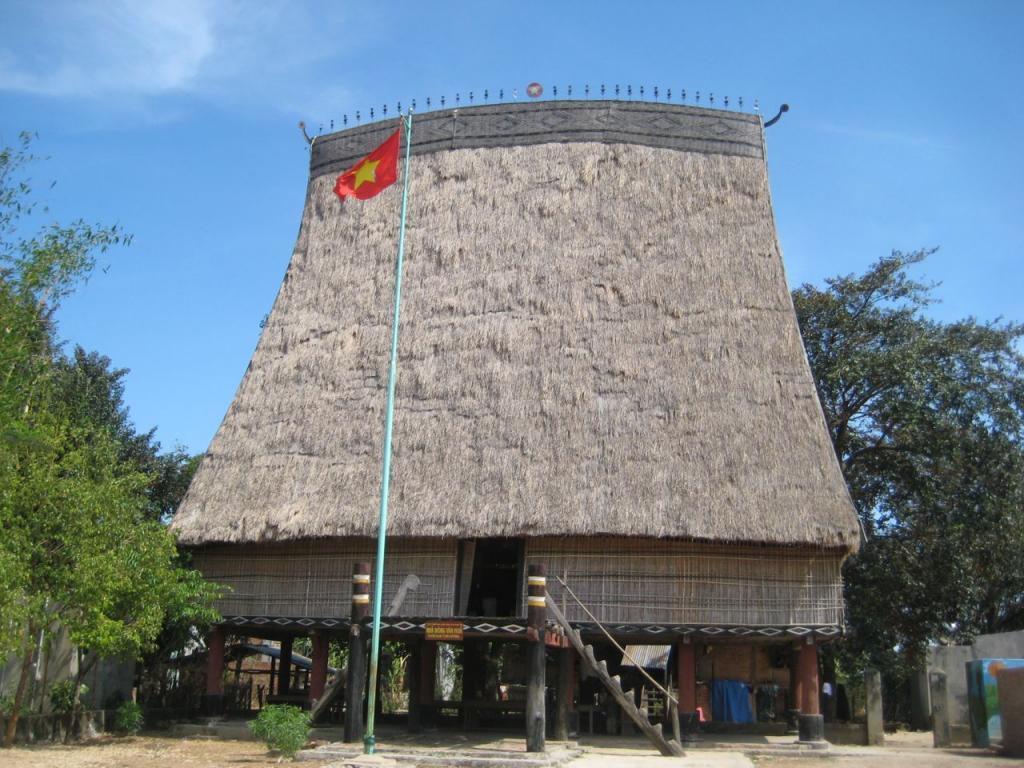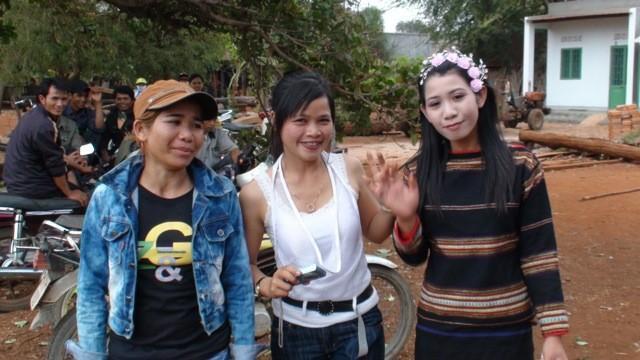 The Wedding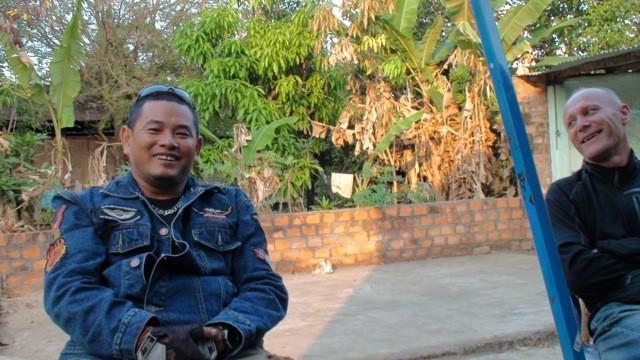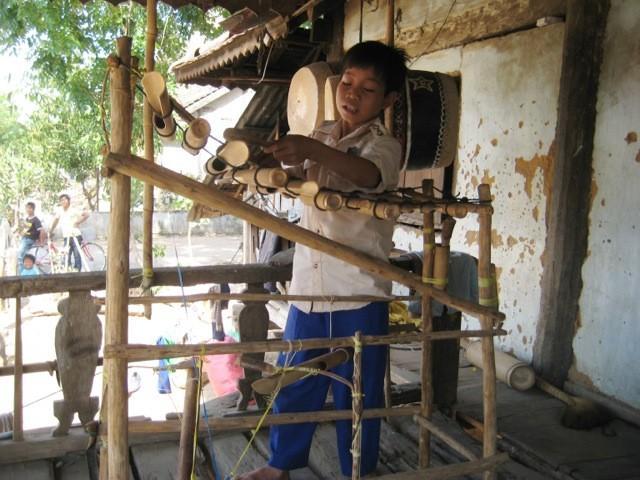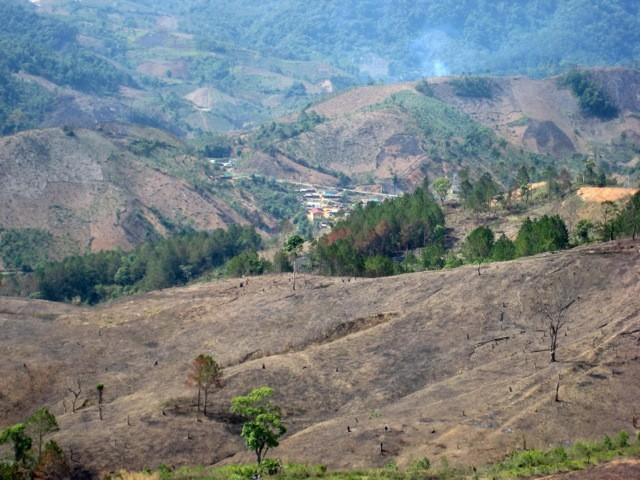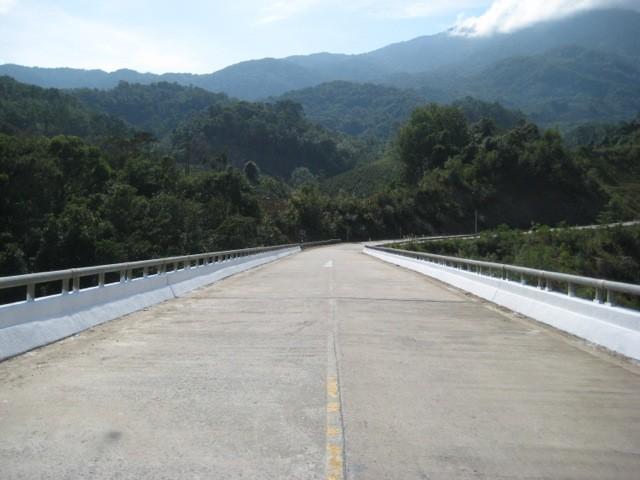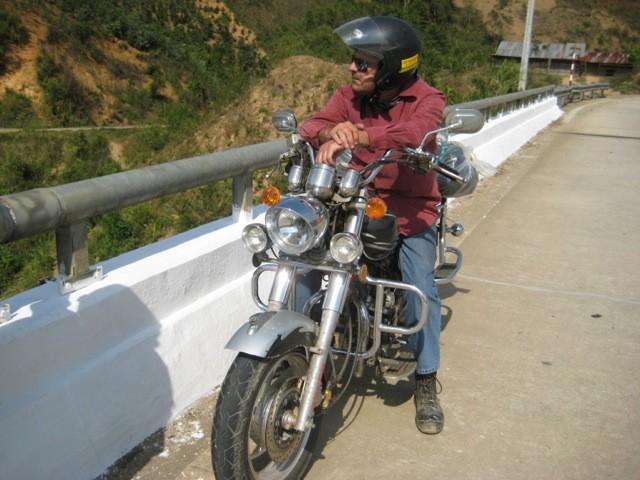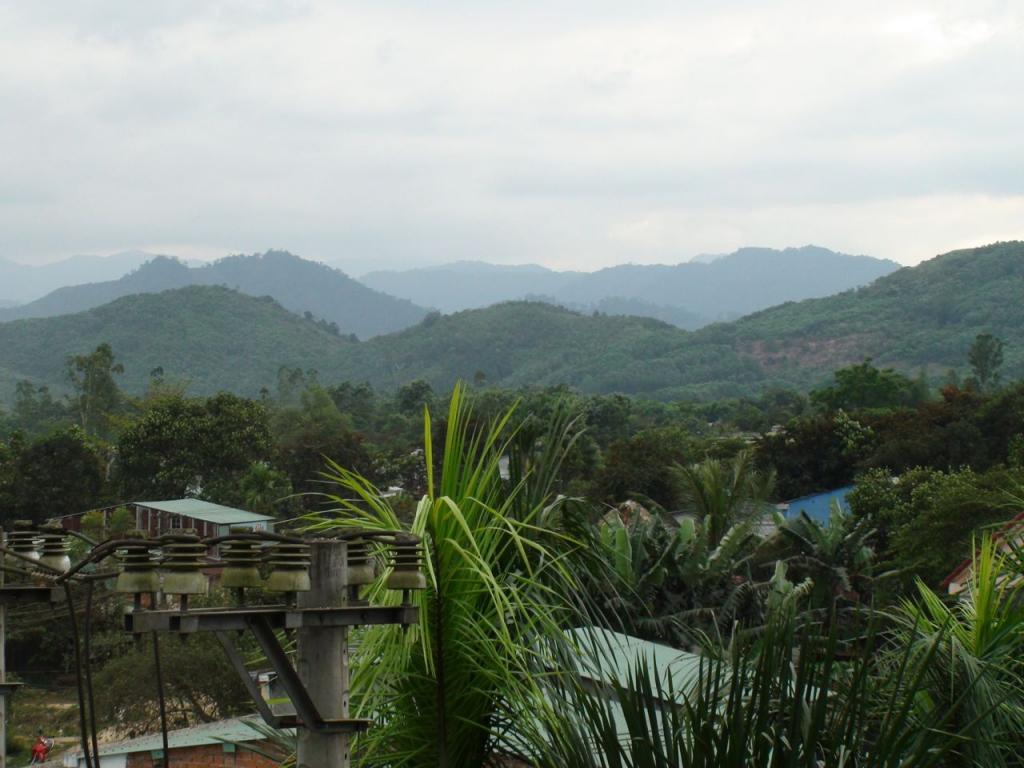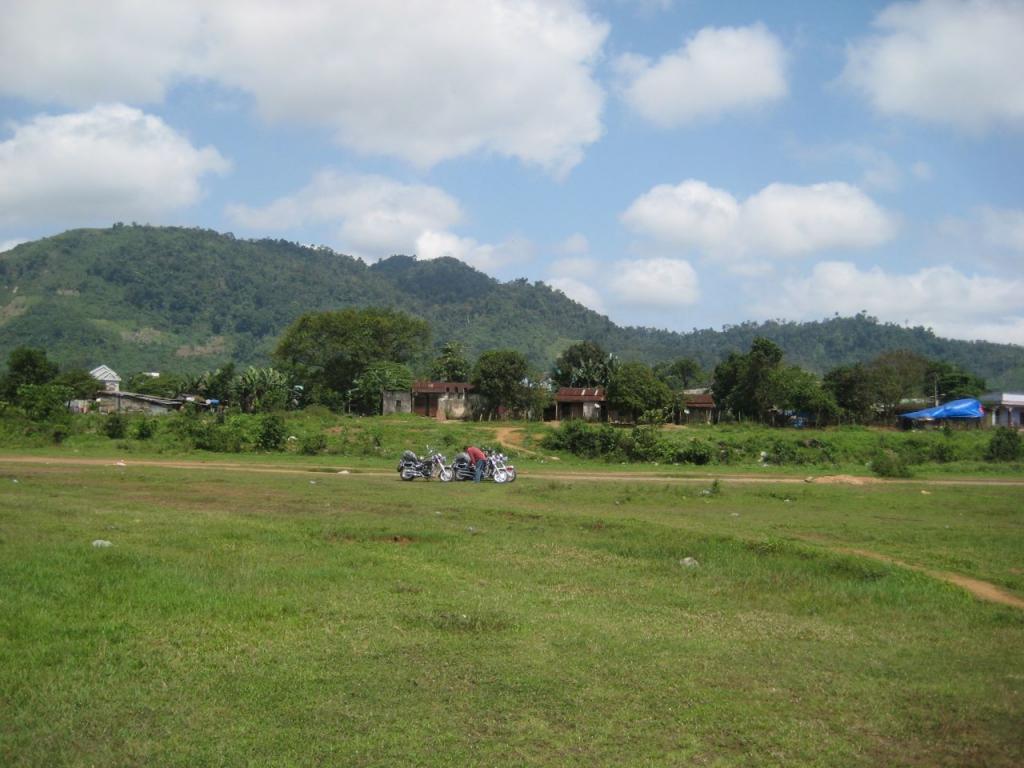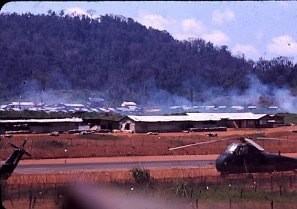 Airbase in 1968
Kham Duc Airbase
Day 4. Kham Duc to Hoi An along the QL14E about 120kms. Leaving Kham Duc, Nam takes us out to the old Airbase and tells us about the history of the base using his $400 iPhone he proudly brags about. Leaving on a few goat tracks we are back on tar heading to Hoi An. A few stops to take in local activities when Dennis realises he lost his bumbag....money, tobacco, passport. So a little back tracking to luckily be pulled over by some tipper driver who had found it. After a reward was given, we were back on the road....minus the tobacco as well as the reward.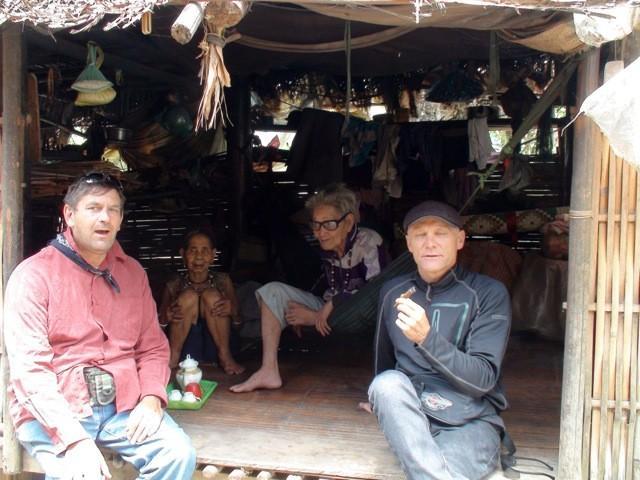 Sharing a cigar with the oldies....she 105 and he 95 years old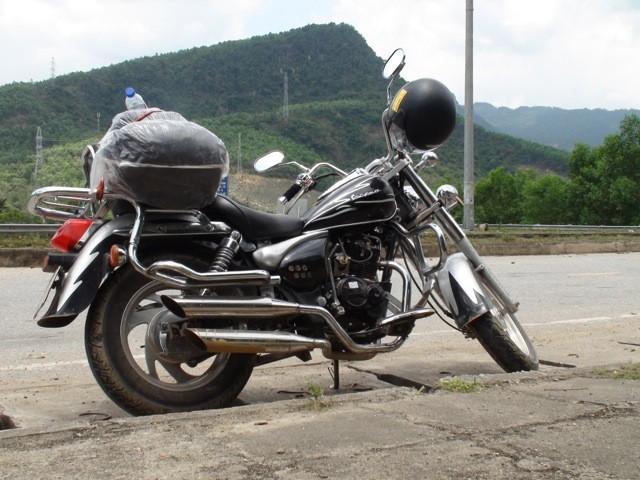 Day 5 and 6 is spent in Hoi An for a swim or 2 and some much needed R&R. We run into a couple we had met back at Kham Duc, I asked did your guide take you to the old airport, the answer was NO.
Day 7. Hoi An to Danang to see the round boats being made, visit the Statue of Buddha, Linhung Pagoda, Danang, ride over the Serpent Bridge and up to the Hai Van Pass (Sea Sky Pass) where we sit and once more partake in a Cafe Sua Da. Magnificent view up here and Nam tells us about the history of the place. Back on the bikes and another photo op at Lang Co and then a stop for lunch, funilly enough at the same place I have stopped on many trips to Hue. After the lunch we meet a lady who makes Eucalyptus Oil...the trees came from Oz some time back...then we ride on to Hue. And to our surprise find that we are staying at the same place we had been at in 2008.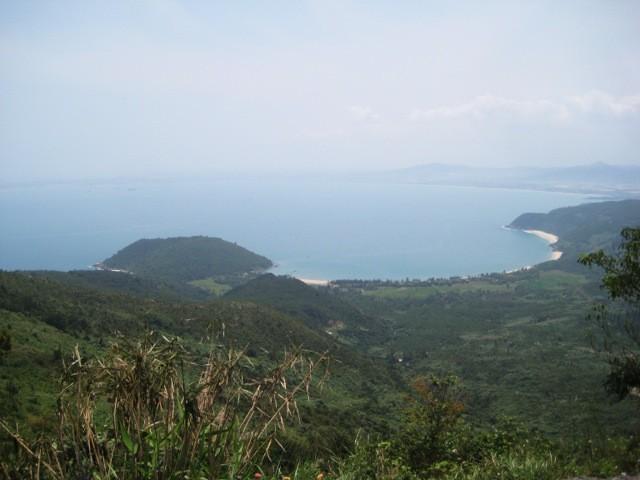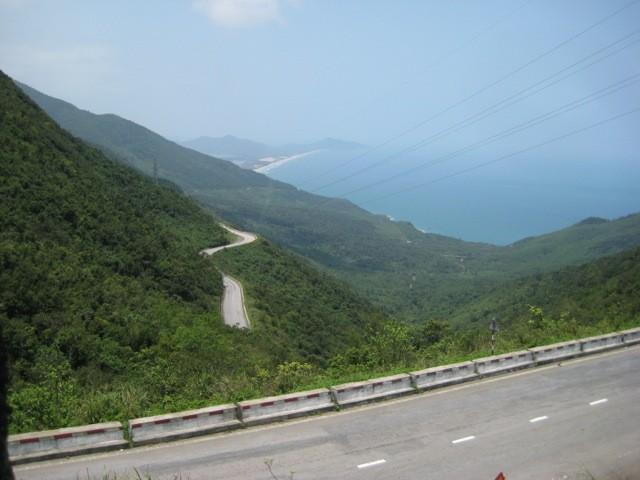 at Hai Van Pass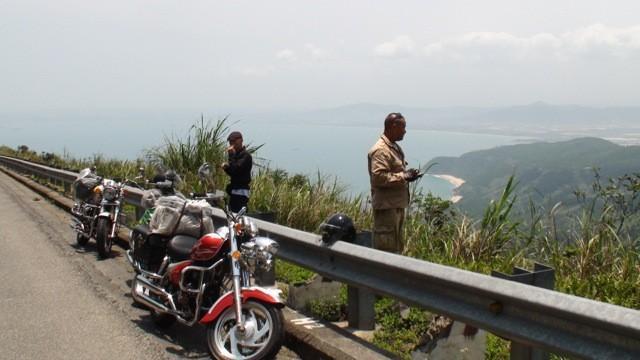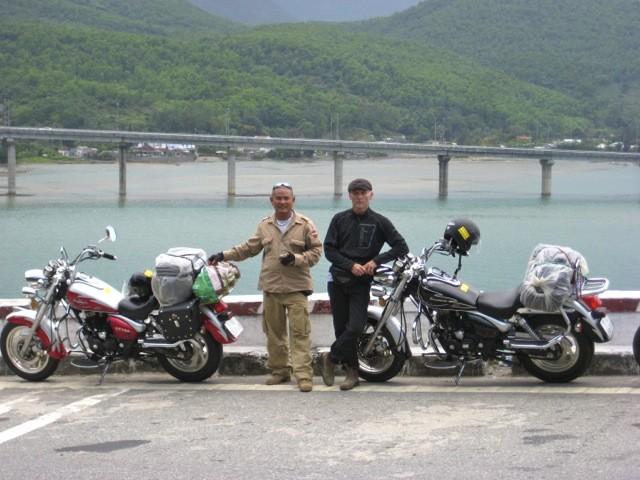 at Lang Co
Day 8. After a visit to the Citadel and nearby museums our journey continued on to the DMZ at Quang Tri where the old bridge that divided North and South stands. Nam talked about the battle of the flag poles, where the 2 sides kept making their flag pole bigger than the other guys until eventually the North won. On to Dong Hoi we go and to visit the War Cemetery at Truong Son along Hwy15. What a peaceful place. On this day was a ceremony in rememberance to all those Vietnamese soldiers who had died. This place had at least 20000 graves. From here we ride on to Khe Sanh and Dakrong visiting several old army bases and sites like Hamburger hill and the infamous Khe Sanh airfield. Staying overnight in Khe Sanh at an old hotel said to be used for Vietnamese Officers in the past. A ride out to Lao Bao puts us at the border post with Laos.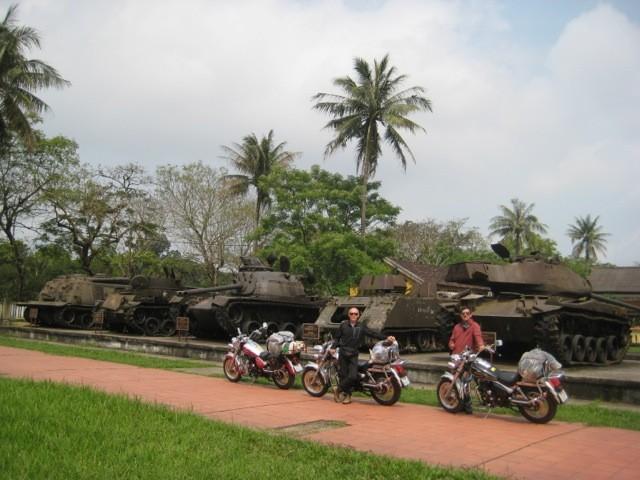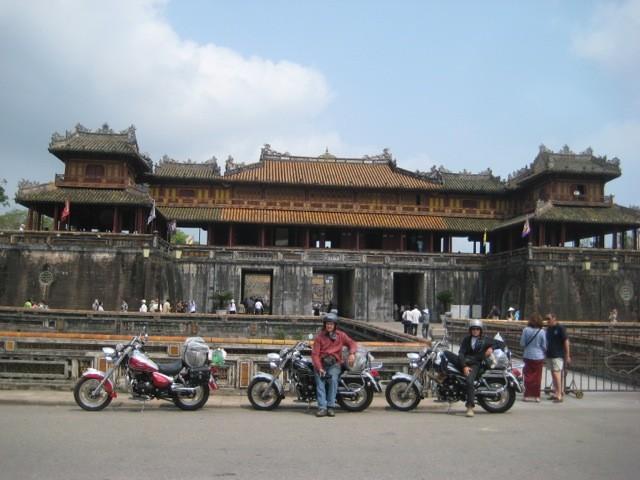 Hue Citadel
http:/
/i1295.photobucket.com/albums/b632/remodnome/2011/REHolidayVietnam2011-263_zps565c7560.jpg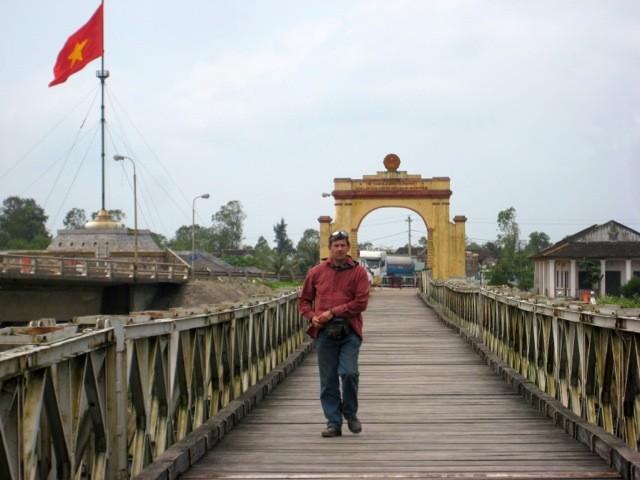 The DMZ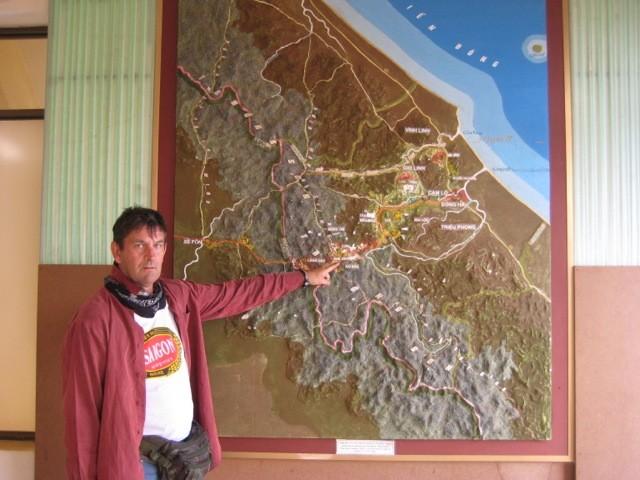 Khe Sanh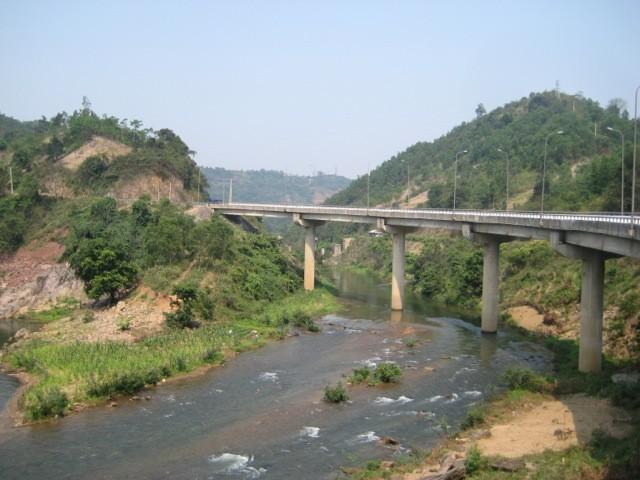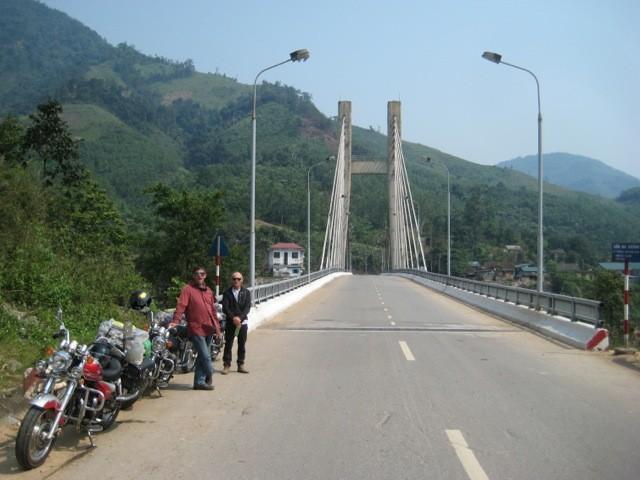 Dakrong Bridge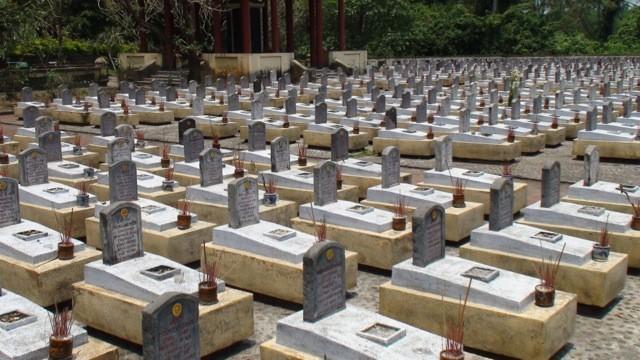 Truong Son Cemetery
Day 9. Back on the AH17 we ride on to Phong Nha and visit the caves at Phong Nha Ke Bang. Overnight stay is a surprise by Nam, finding the Phong Nha Farmstay in some lush green rice paddies. This place is run by an Aussie, Ben and his wife Bich.....great digs for the night.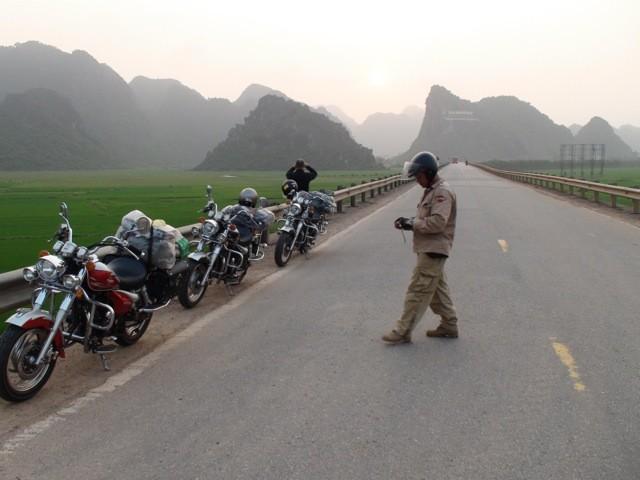 Phong Nha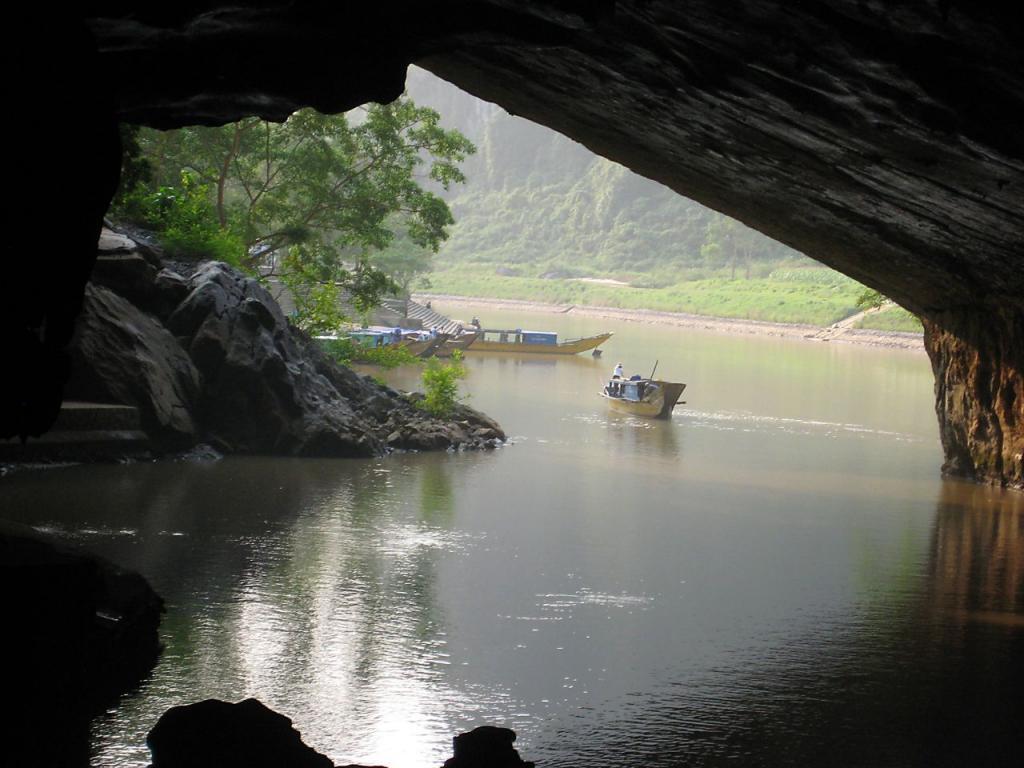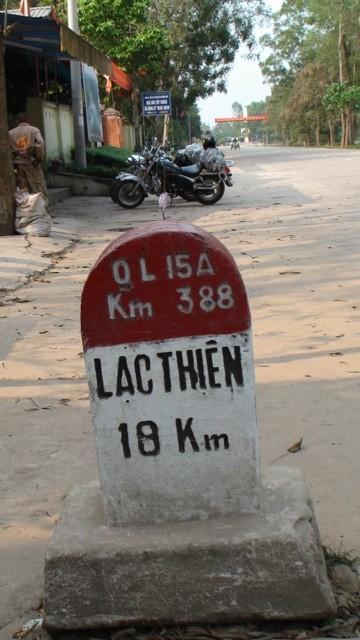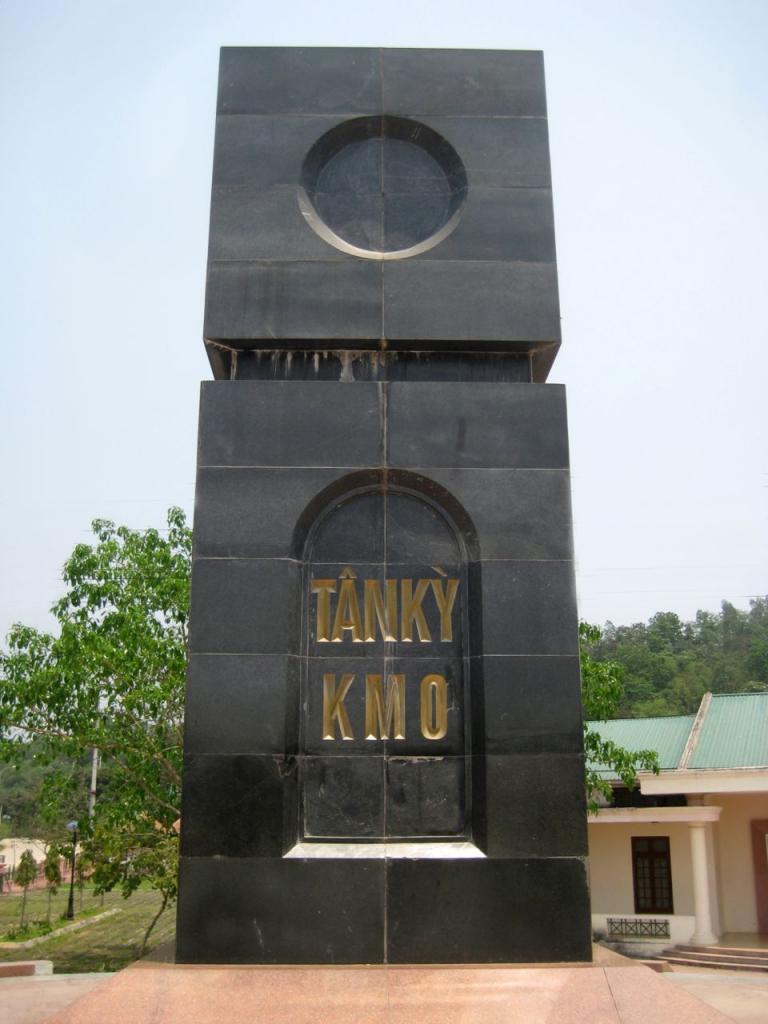 The start of HMC Trail
Day 10. Some early morning repairs to the bikes and we are back on the AH17 heading to Tam Ky...the starting point of the Ho Chi Minh Trail, a few happy snaps and back on the bikes for Vinh. Not really a nice town where we stayed anyway, so not much interaction.
Day 11. Sees us riding to Ninh Binh along Hwy 1, good place with a lot to see nearby. We take in rides to Phat Diem Cathedral, Tam Coc and the Ancient Village. Dinner at the hotel and crash out.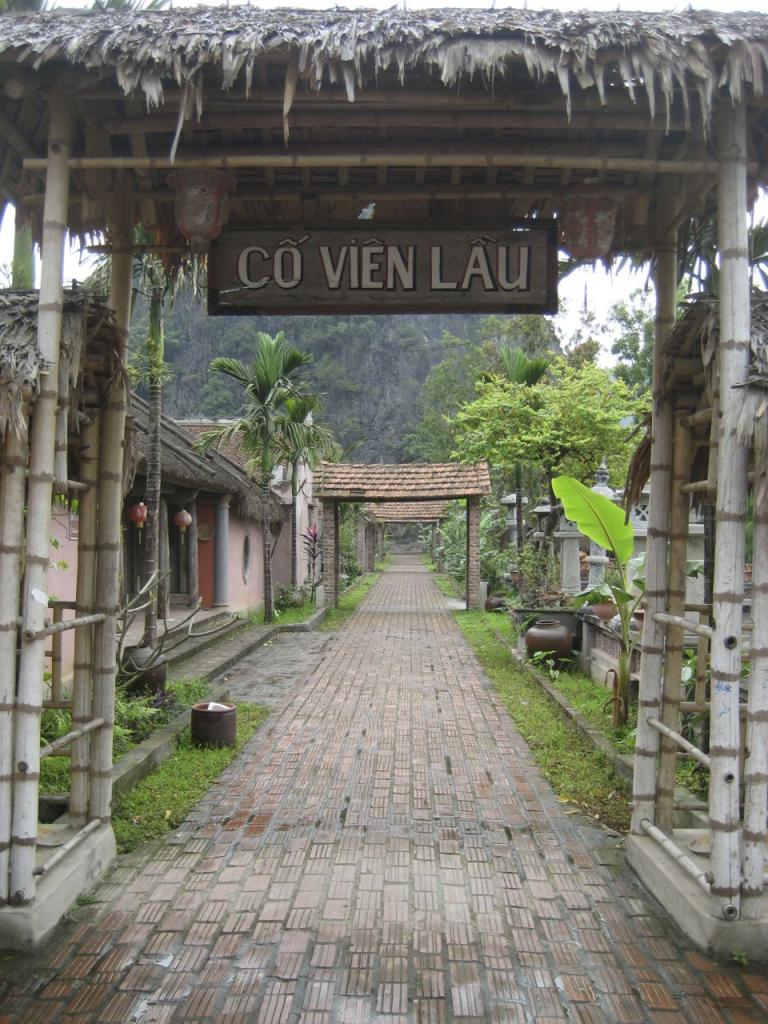 at Ninh Binh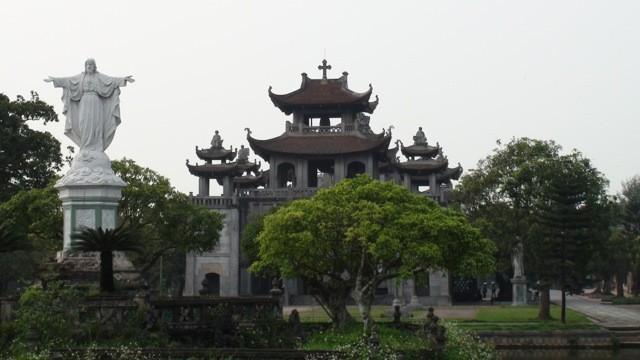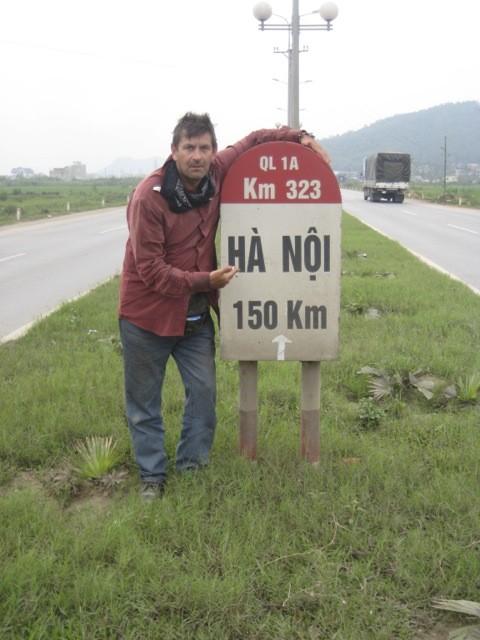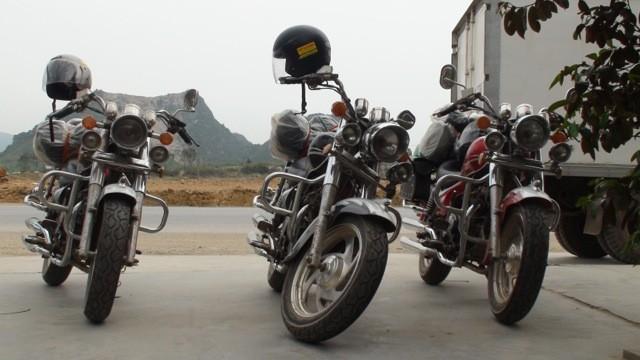 Day 12. This is our last day so we make the most of it and head Nth West from Ninh Binh on the QL12B and QL38B to Bai Dinh Temple...WOW what a place, a multi level buddhist complex, well worth several hours of time at....definitely a MUST DO.
Back to the bikes we head for Hanoi to avoid the afternoon traffic. Perfect multi-lane roads all the way in to Hanoi, eventually running on reserve tanks we arrive at Hoan Kiem Lake district. The bikes are to sent back on the train to Nha Trang, so its unload and thanks to our man Nam for a great last 12 days. The highs and lows are later discussed over a few beers and we are rewarded with a hand drawn map each by Nam detailing the ride.
Impressed with our efforts, this would start the future rides to get to see more of Vietnam.