Hi all - new to the site so please be kind to me :thumbup: - went to Thailand with a friend on 20th Feb for 5 ½ weeks to celebrate my 50th Birthday and after two weeks of travelling realised it was not the place for me - too many tourists!! Decided on visiting Laos, a Country I would never have thought would influence and affect me so much. My friend is not as travelled as me and didn't fancy the 2 ½ day bus from Chaing Mai to Luang Prabang so we too the plane. On arrival we went straight to the bus station and took the overnight bus to Vientiene. Spent a few hours on the internet and went to see Thiery at Jules and decided to rent a couple of XR250's for 15 days. Thiery was very helpful and showed us some routes and places to stay. Purchased the G-T 2009 map and the following day we started our trip West on the track next to the Mekong to Pak Lay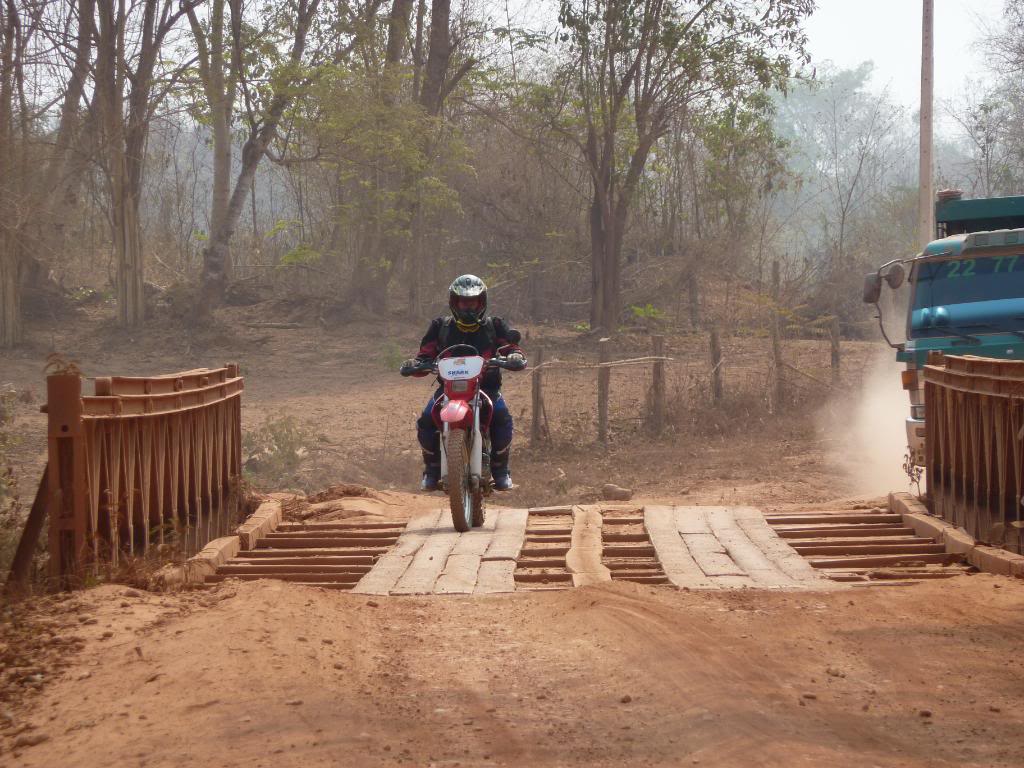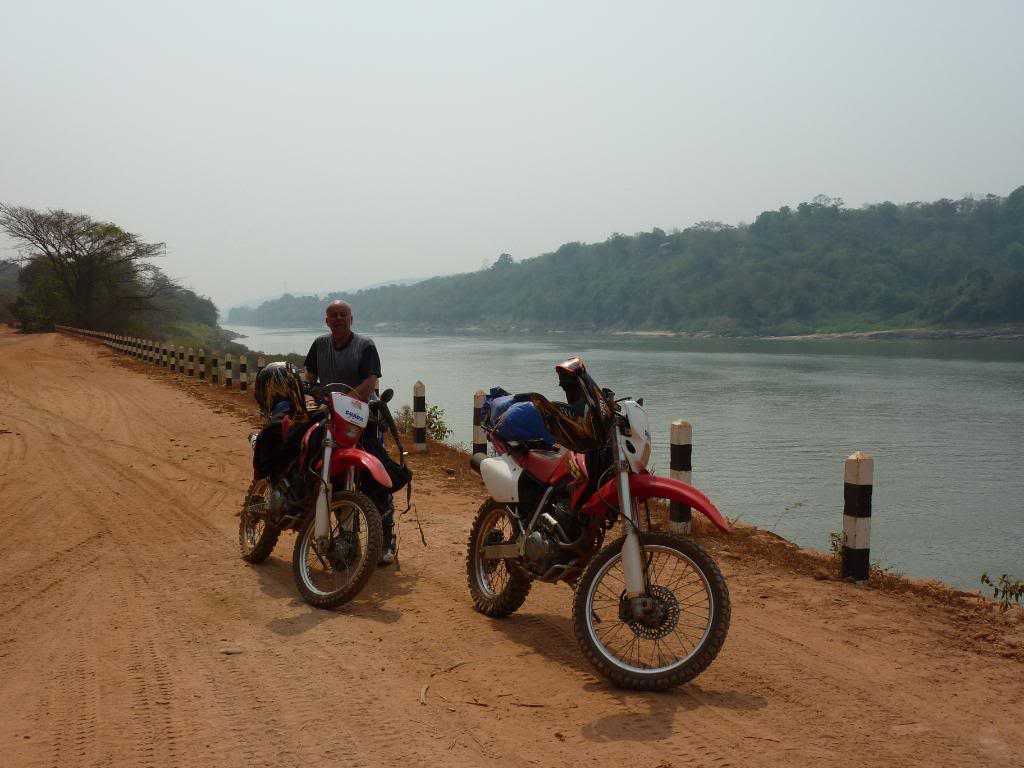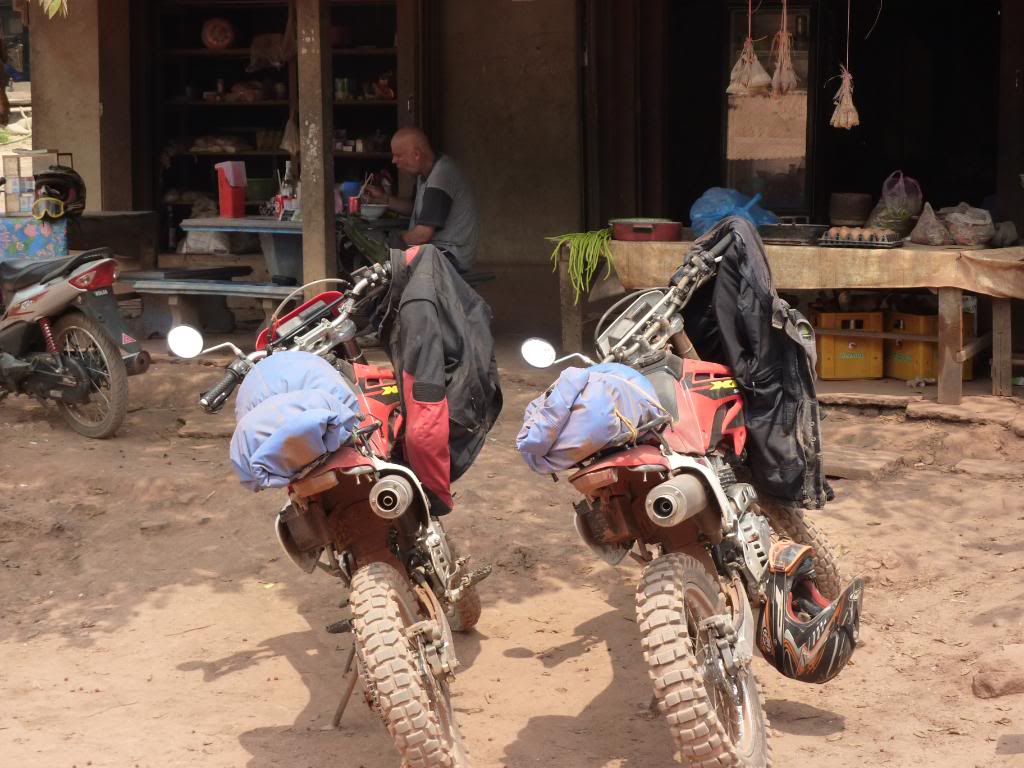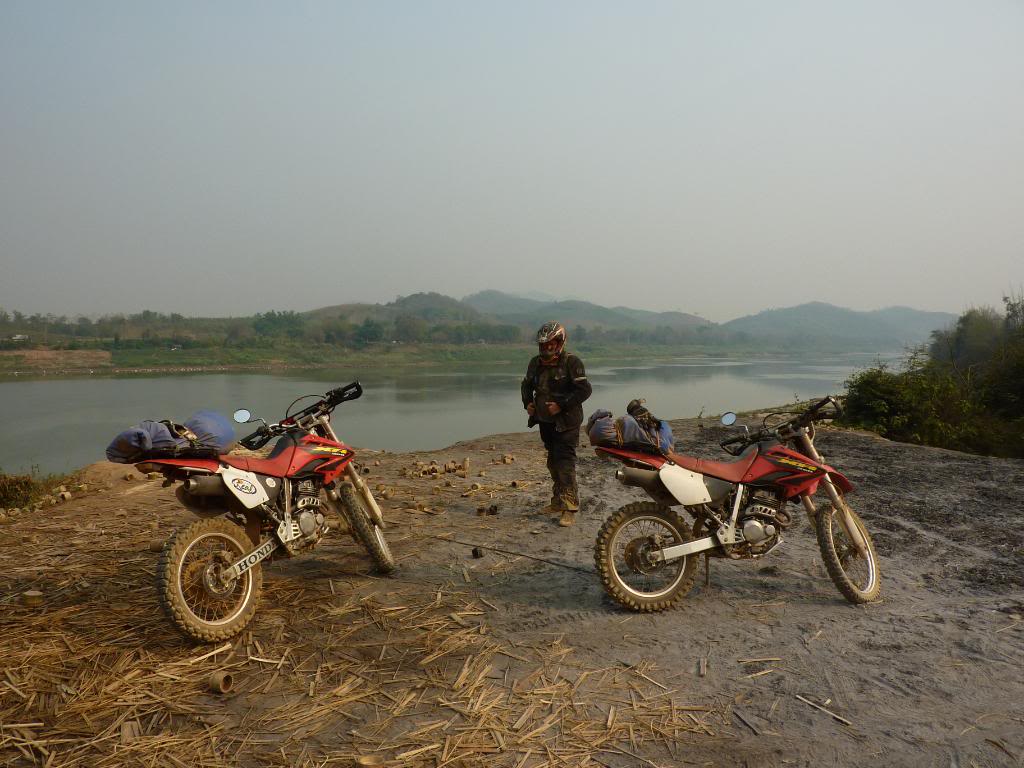 Luckily we missed the new road NE to Pak Lay and carried on along the Mekong and crossing the river heading for Kenethau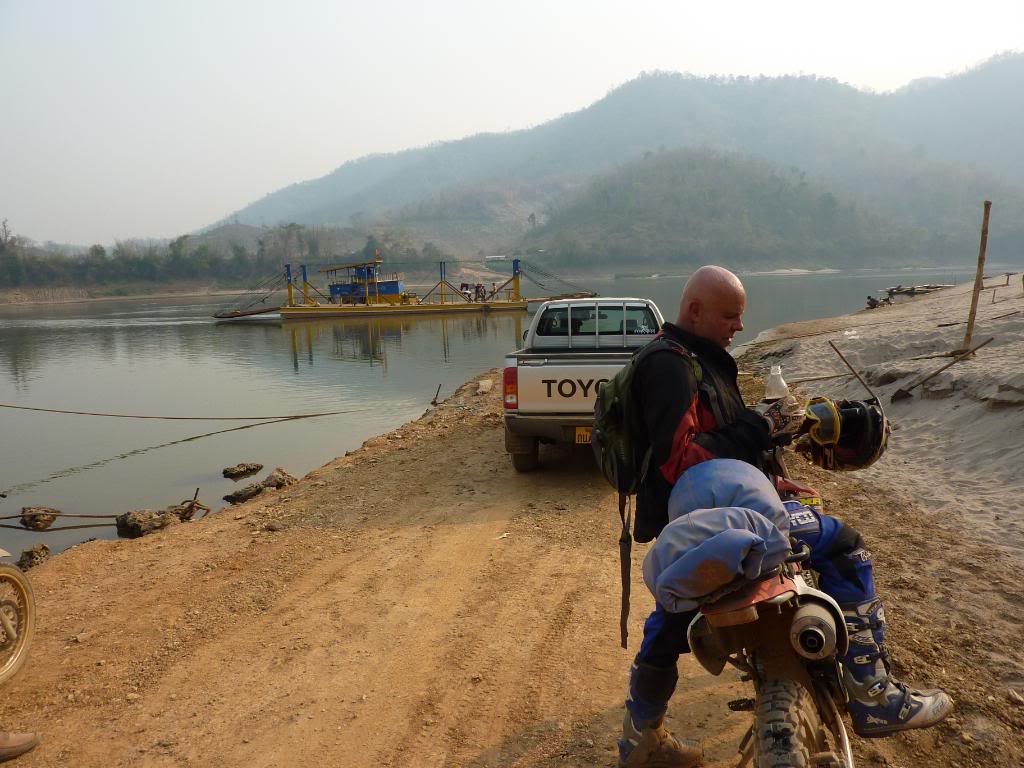 As we had left late in the morning we were running into dark so turned around before hitting Kenethau and stopped at a couple of houses and asked if we could stay the night and would they feed us ( try that in England!!!!) - no problem at all and we headed down to the river to wash the dust off us with the other locals and stopped the night with food for tea and breakfast.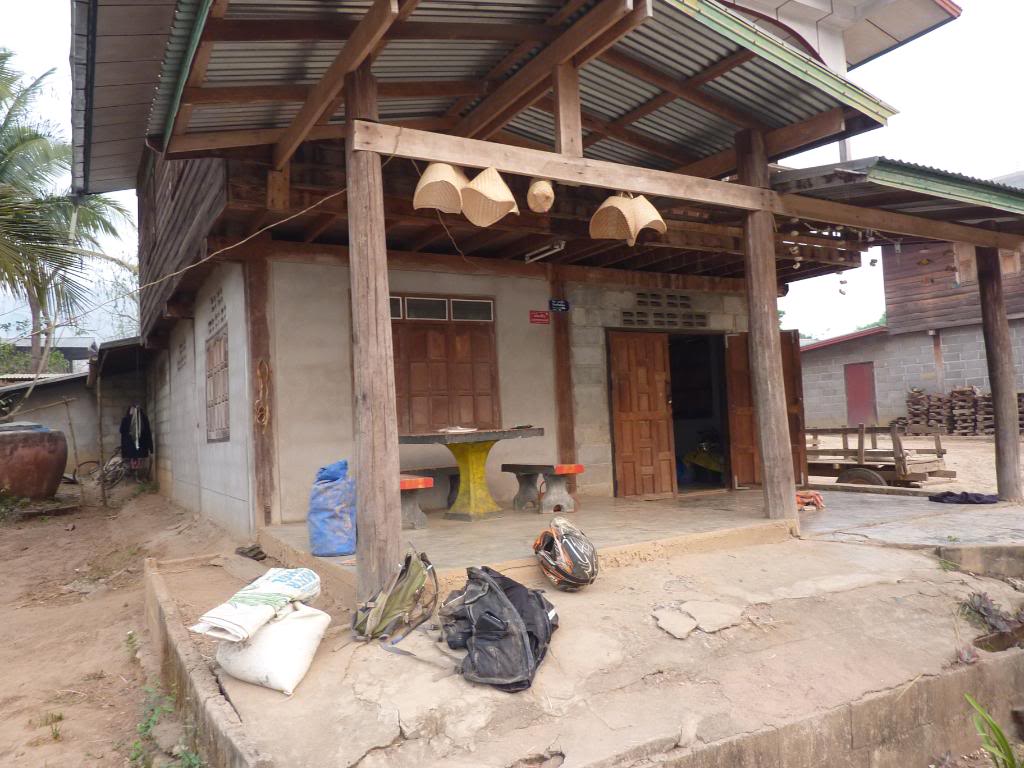 The next morning we set off for Pak Lay and ended up reaching Xayaboury where my friend told me he was home sick, had enough and was going to fly home!!!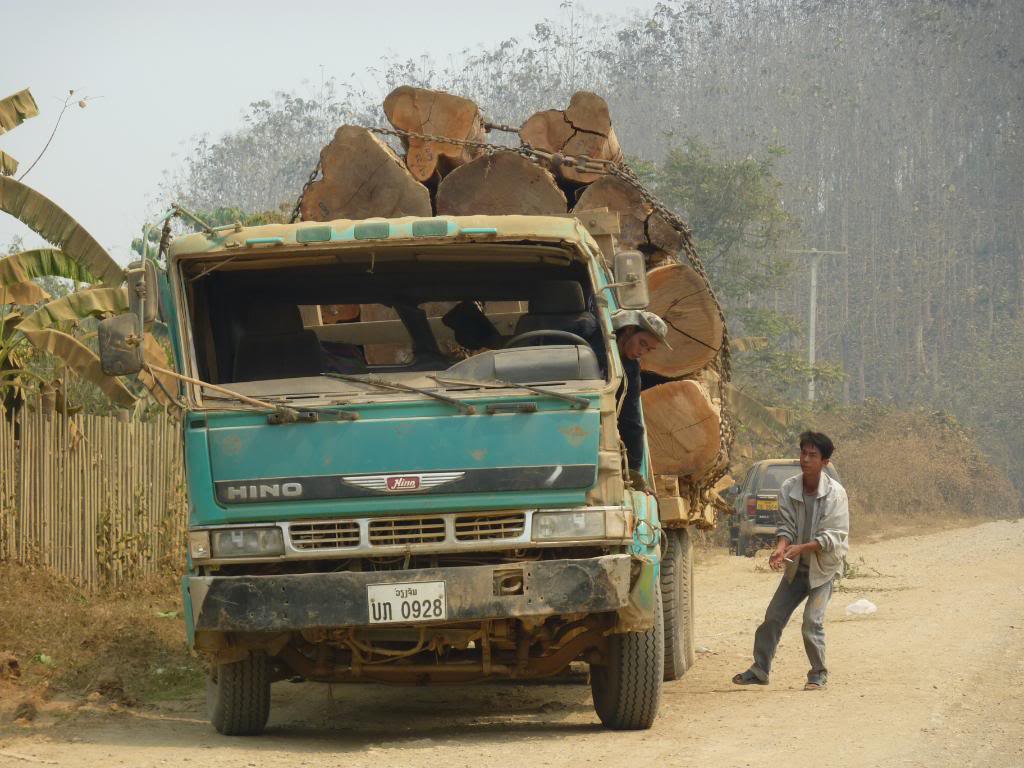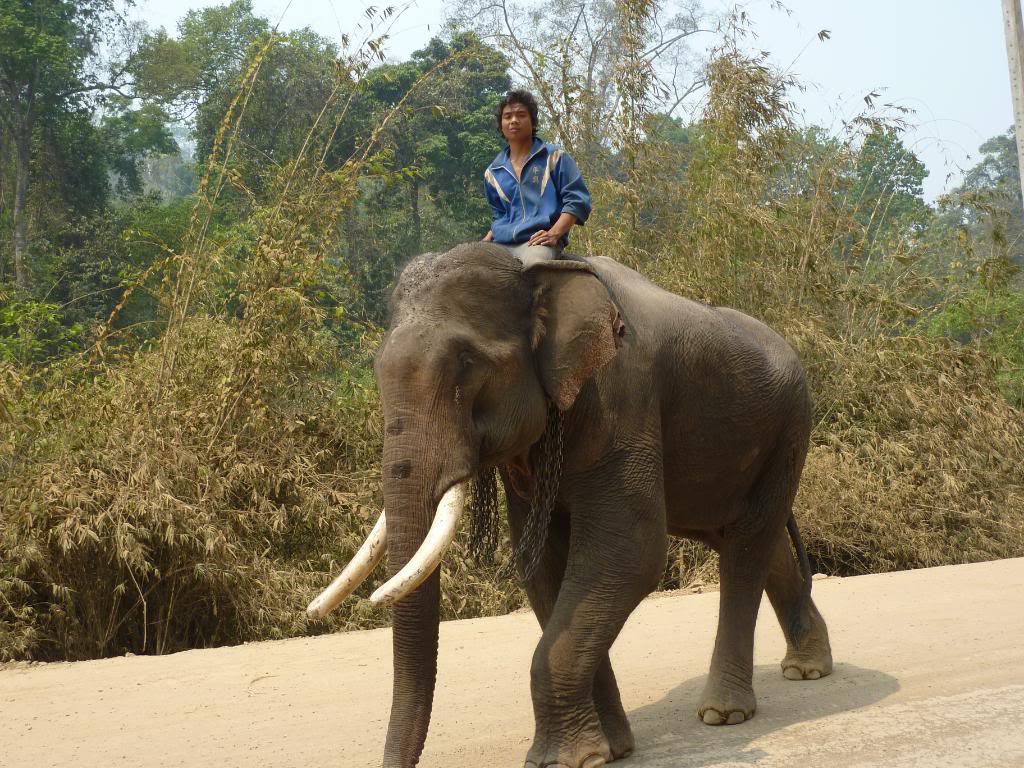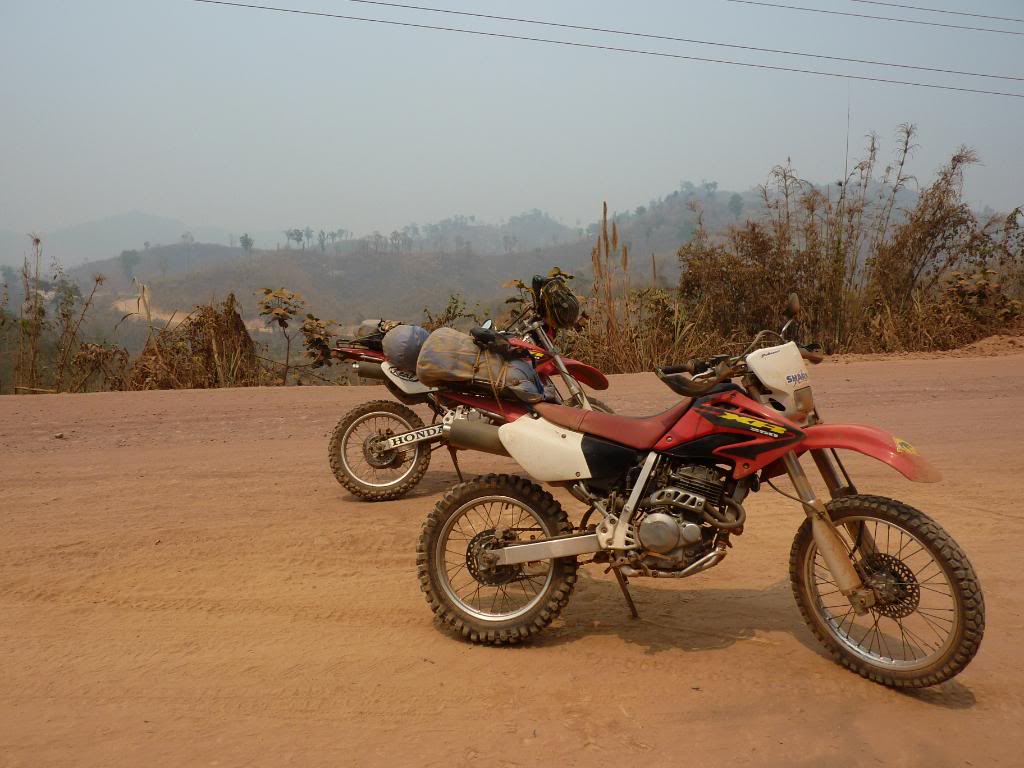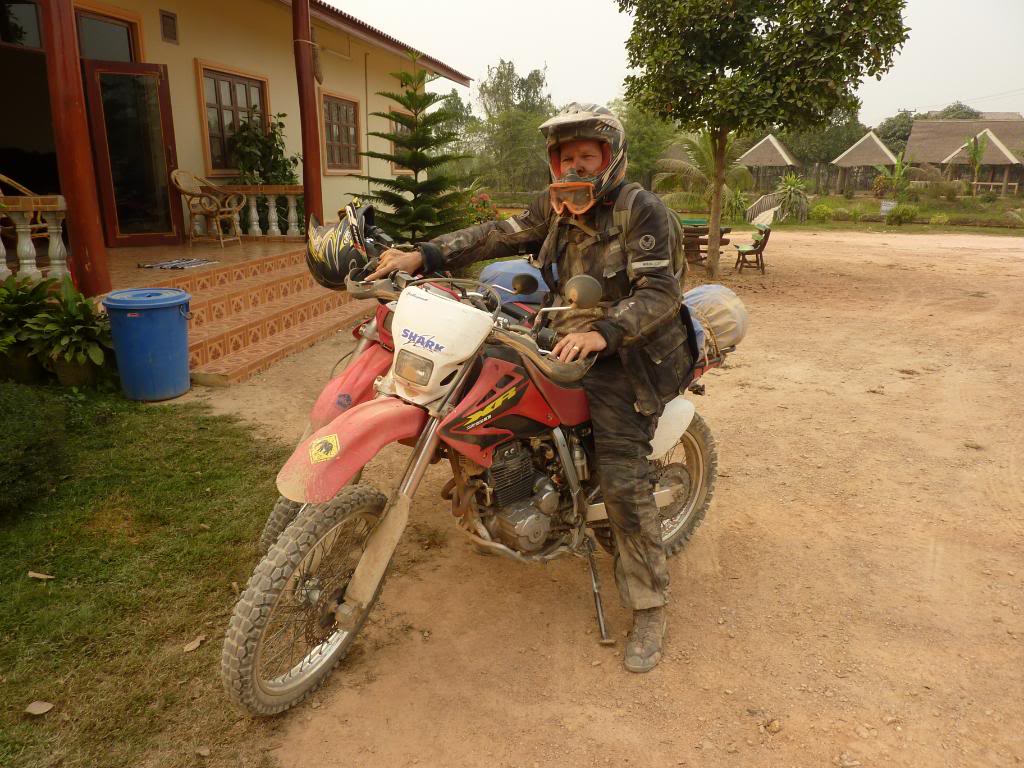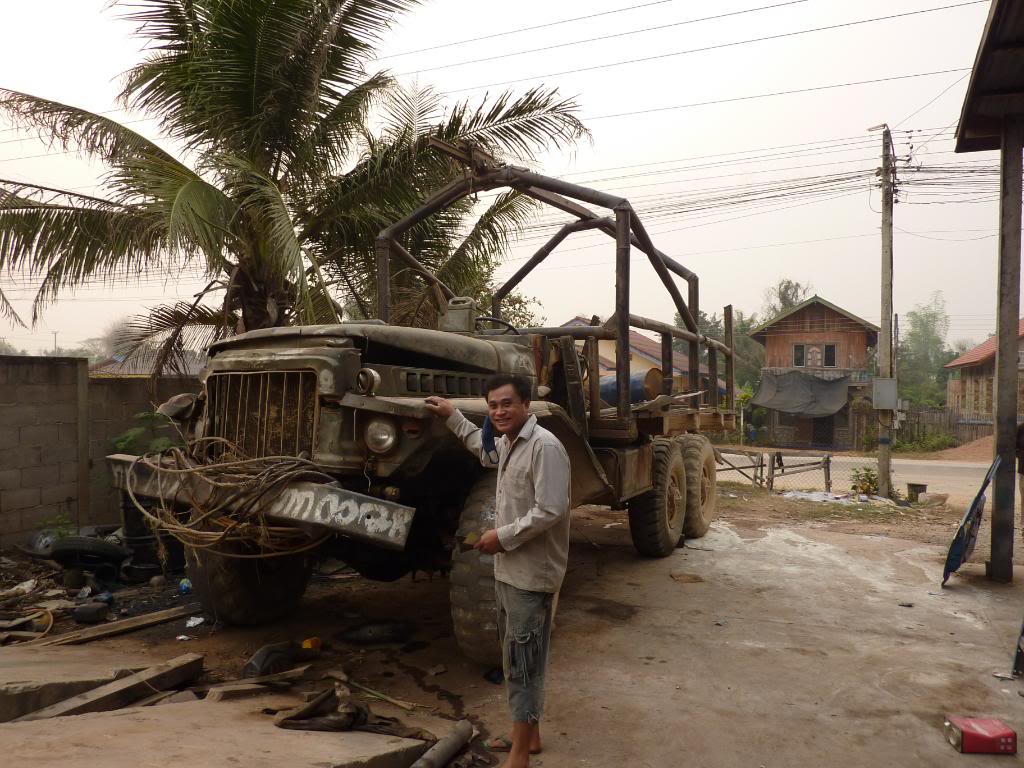 - following day rode up to Luang Praband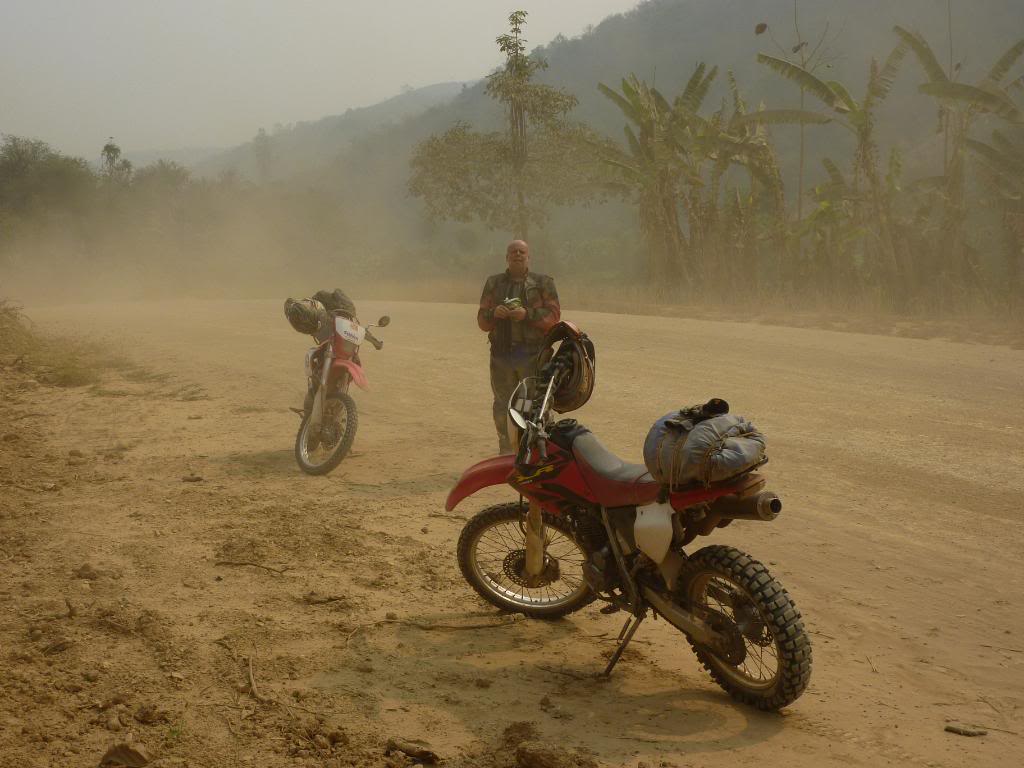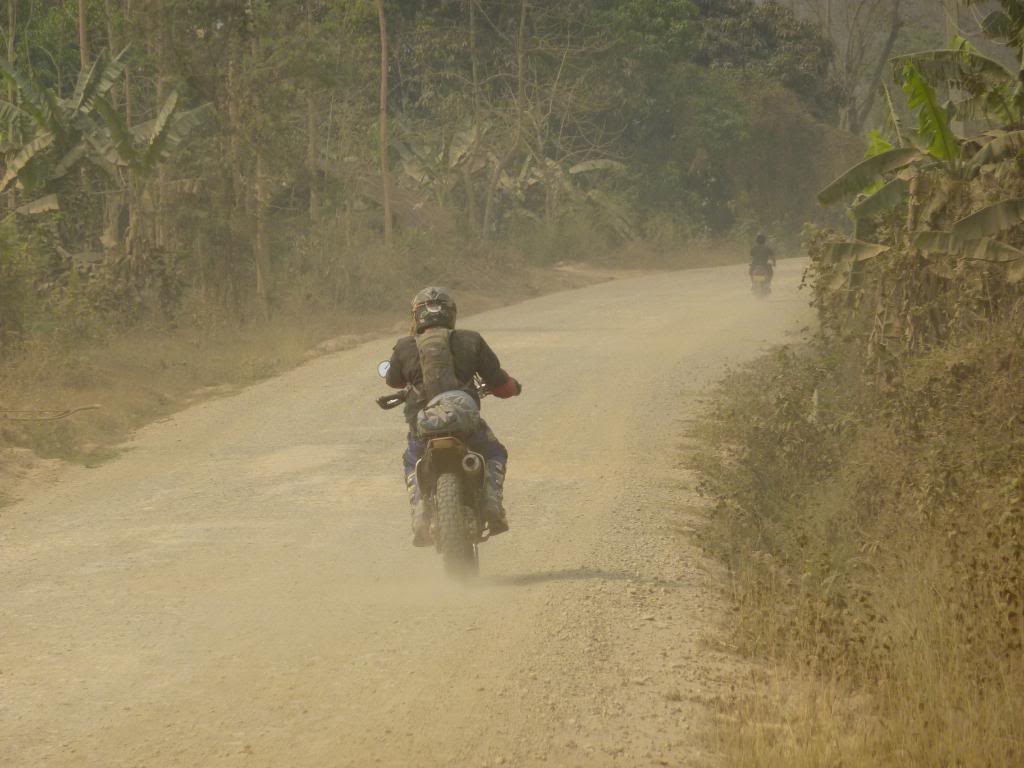 where we spent a couple of days sorting his return flight to Bangkok and home - I was on my own and that's when I really started to enjoy myself not having to worry about someone else!!
Headed up on the Tarmac road to Nam Khan where I stayed a couple of days with some local villagers but did a loop around Vieng Kham - Pak Xeng - Nam Khan on the second day.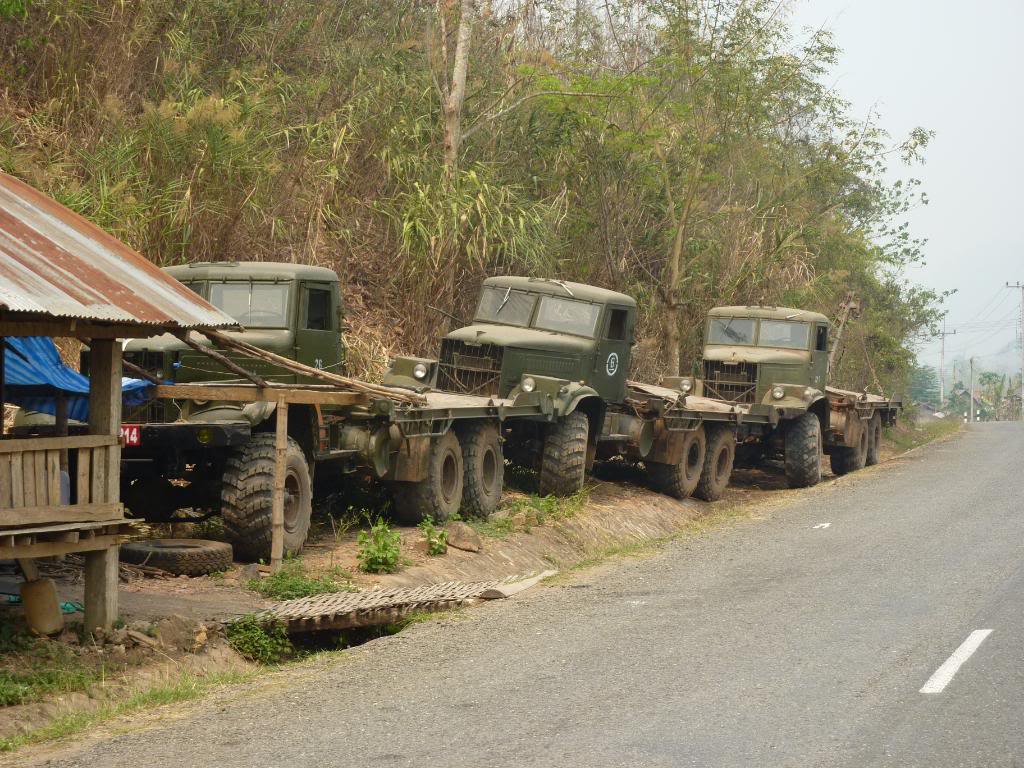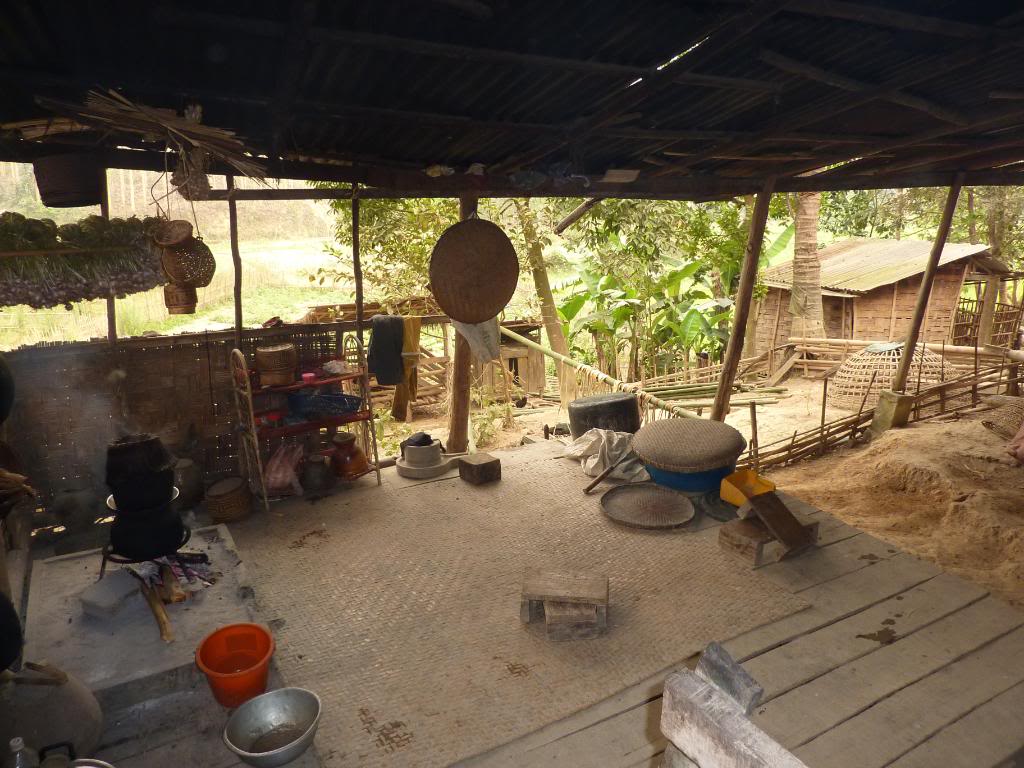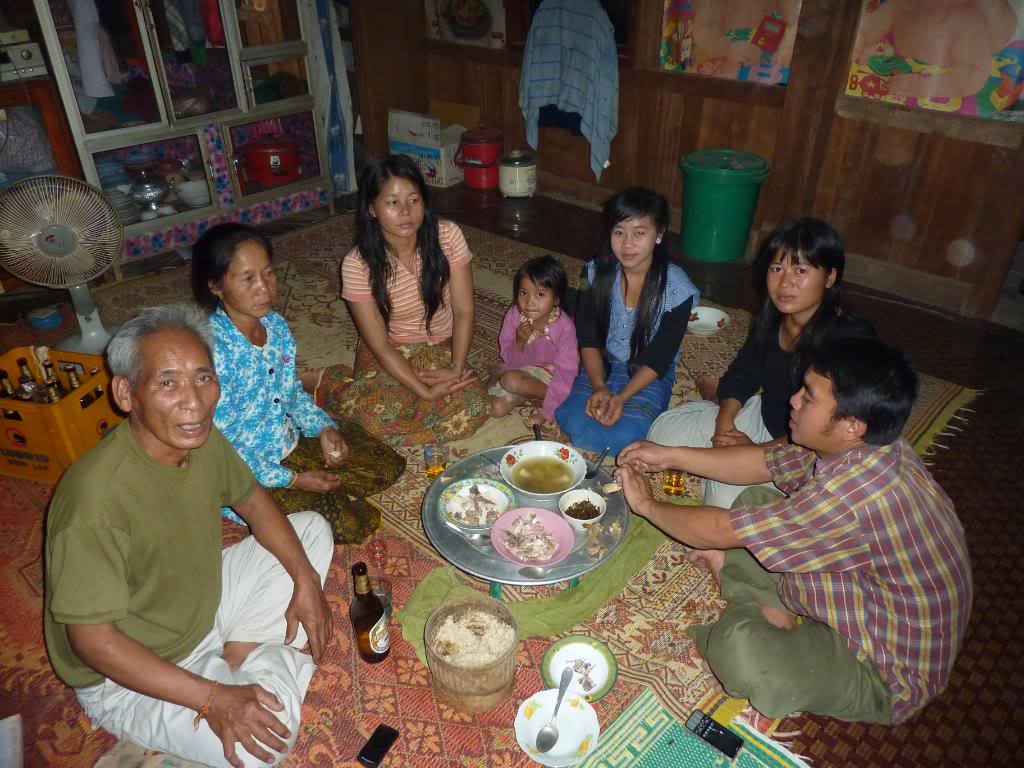 Headed on up to Phongsali via Oudom Xai, Sin Xai and along the stony road to Boun Tai.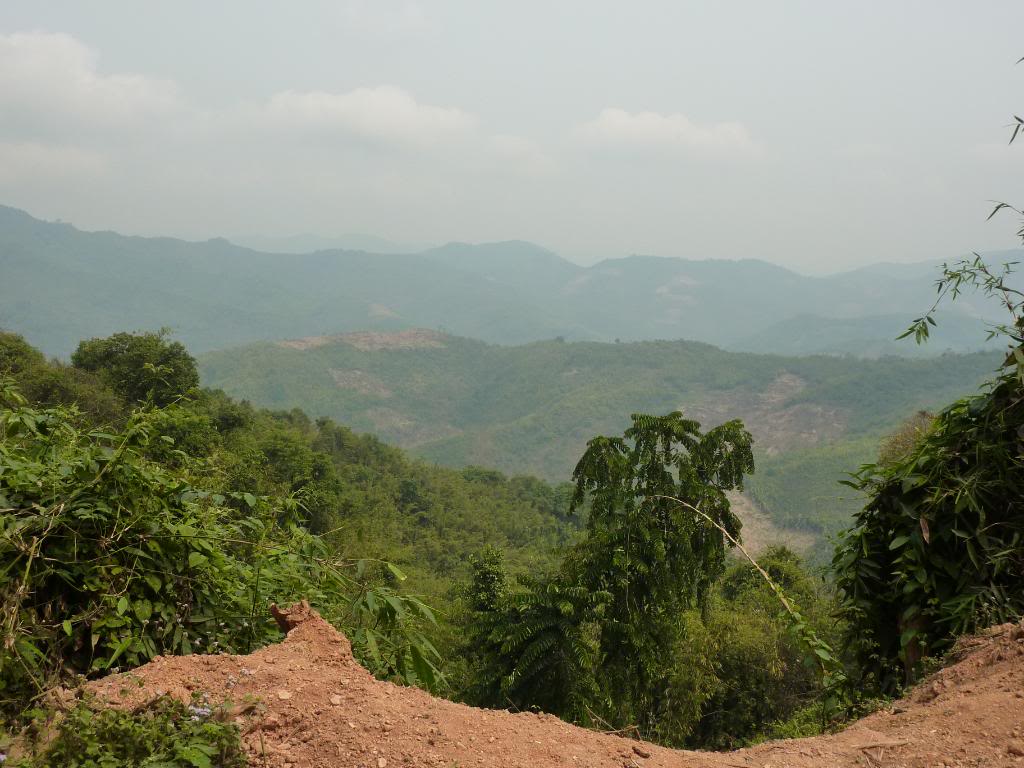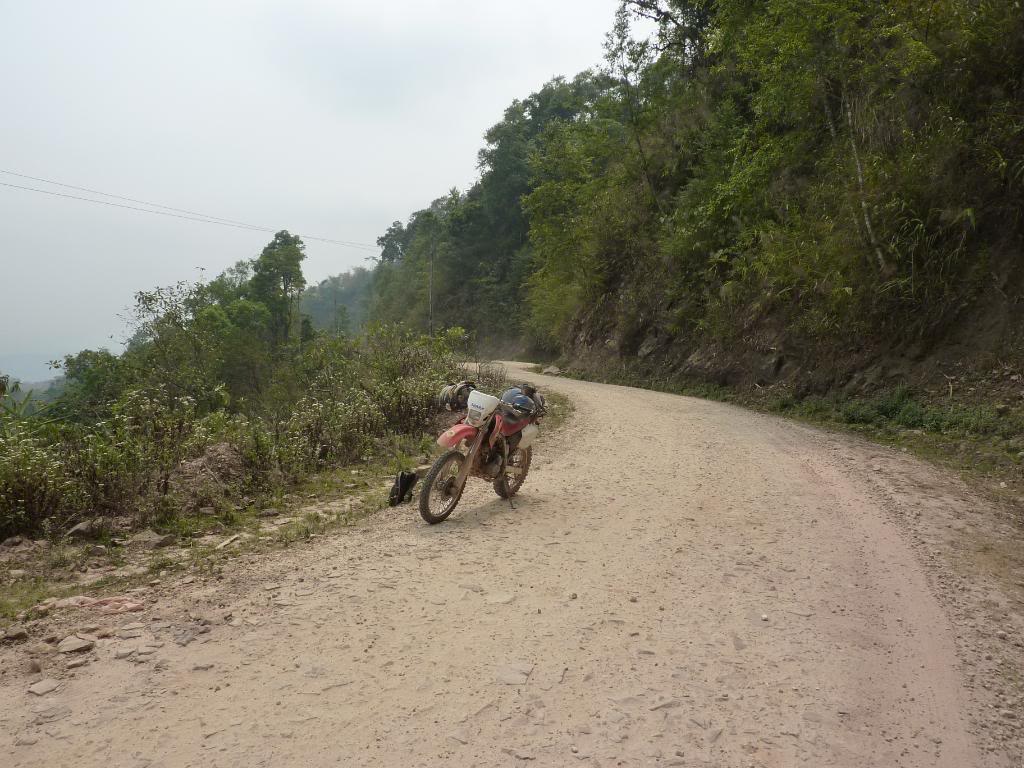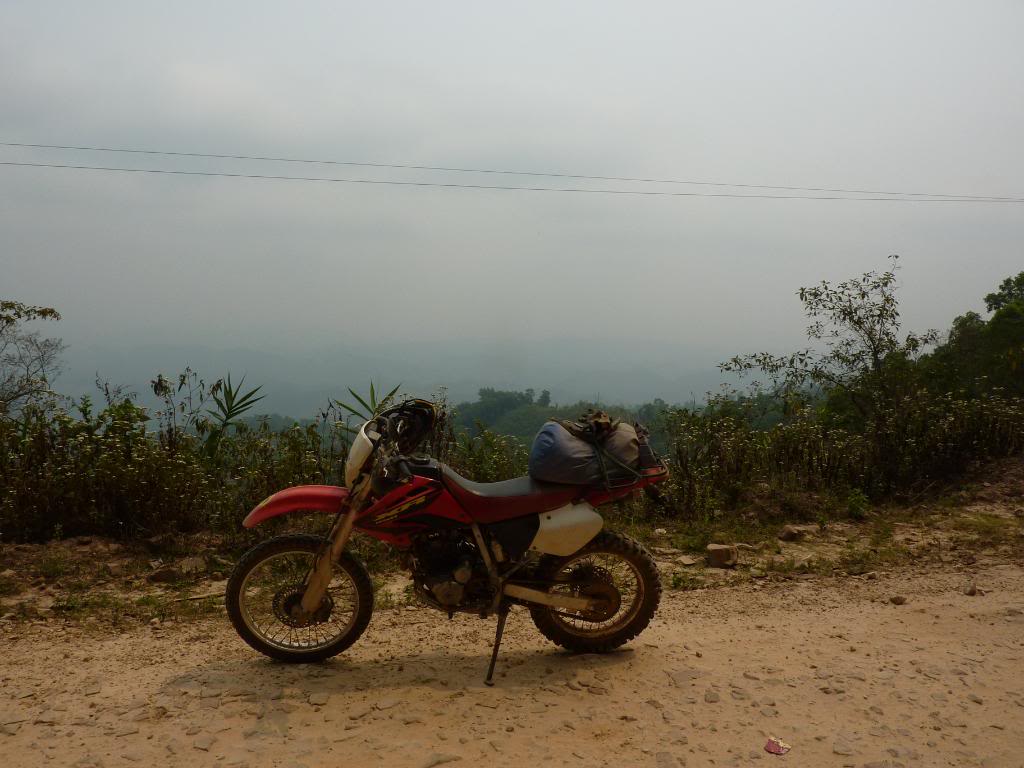 Spent a couple of nights at Phongslai and included a short trip to the Nham Khan river were I spent a few hours with a couple of guys who were doing a 'huckleberry fin' adventure with a home made raft and a trip down the river to Luang Prabang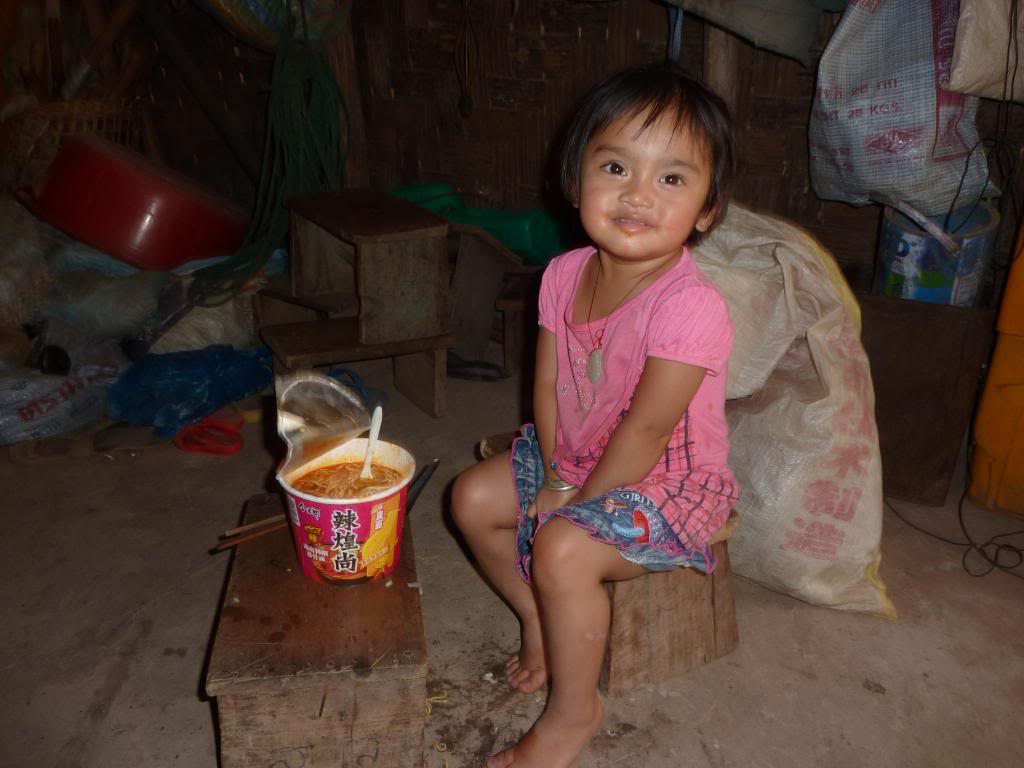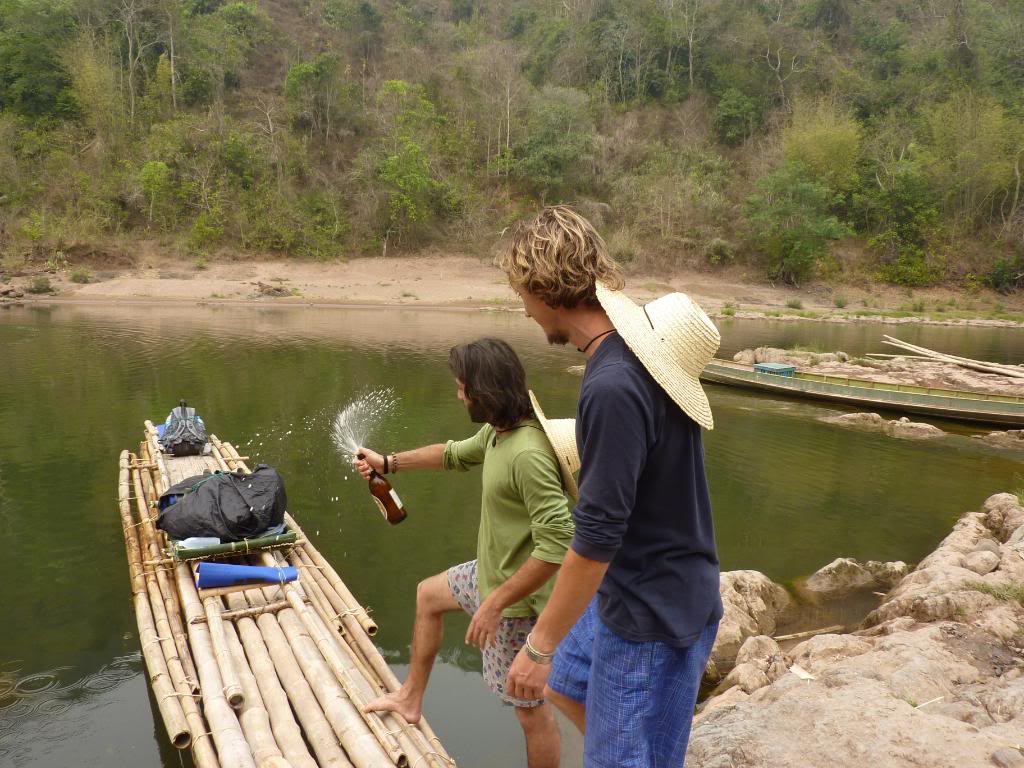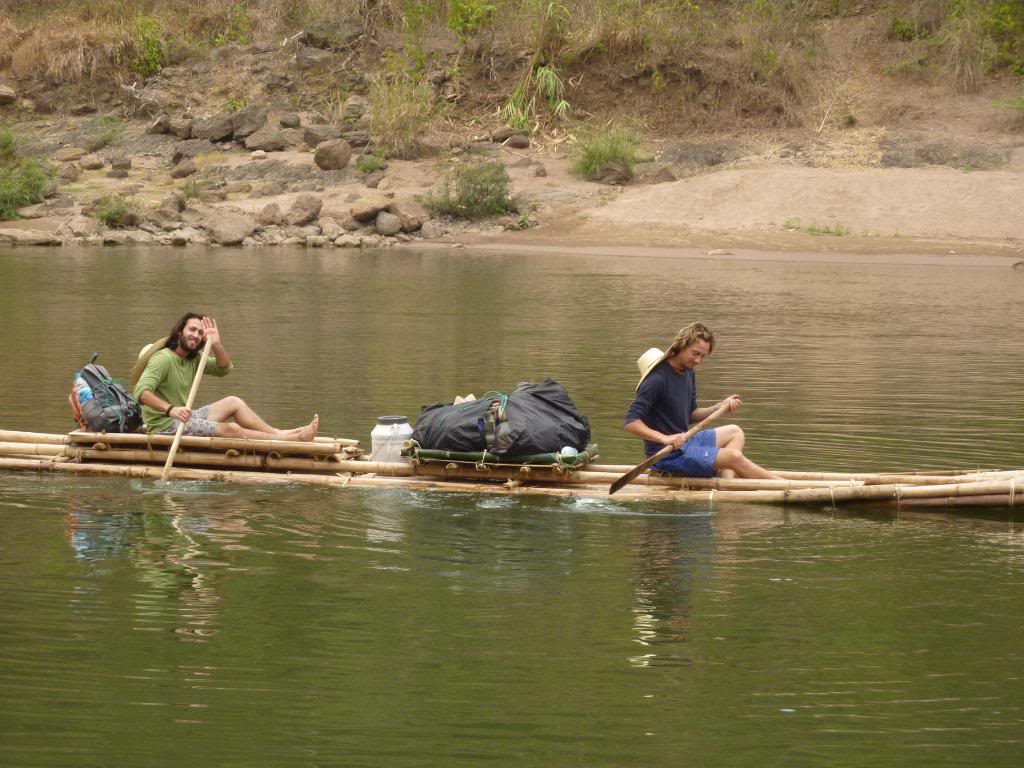 Headed on back down towards Luang Namtha but this time took the road South of Boun Tai avoiding the stony road - the new road was empty and I would recommend it to anyone but you really should be riding as a pair - there were about 6 water crossings on route but very interesting.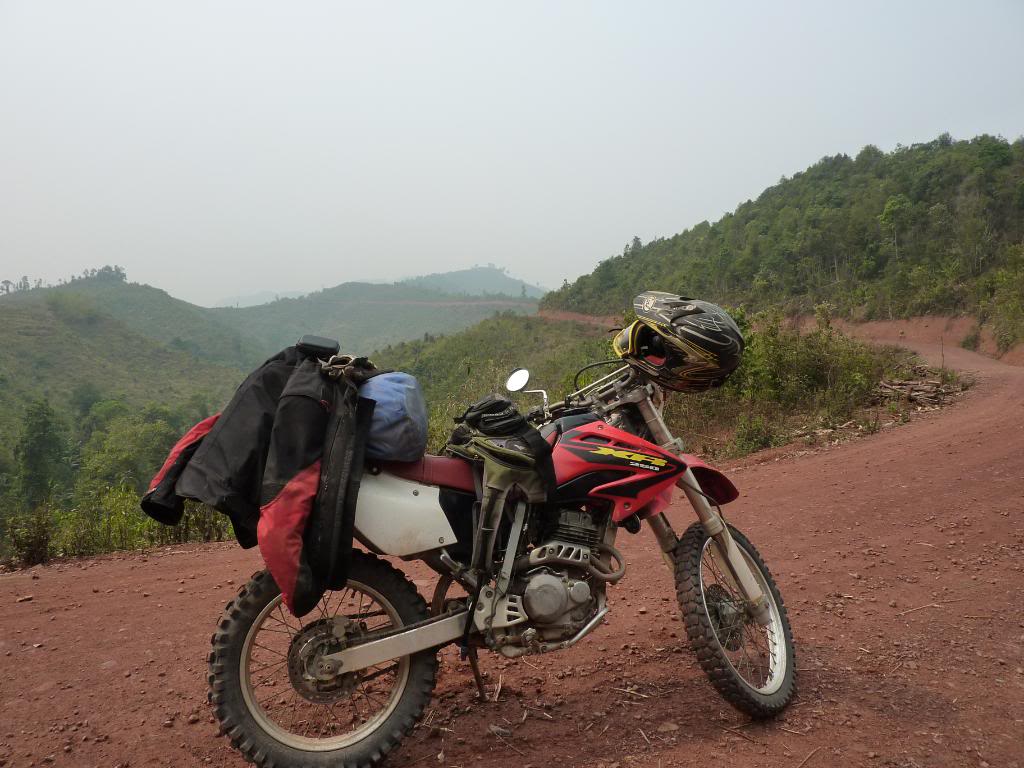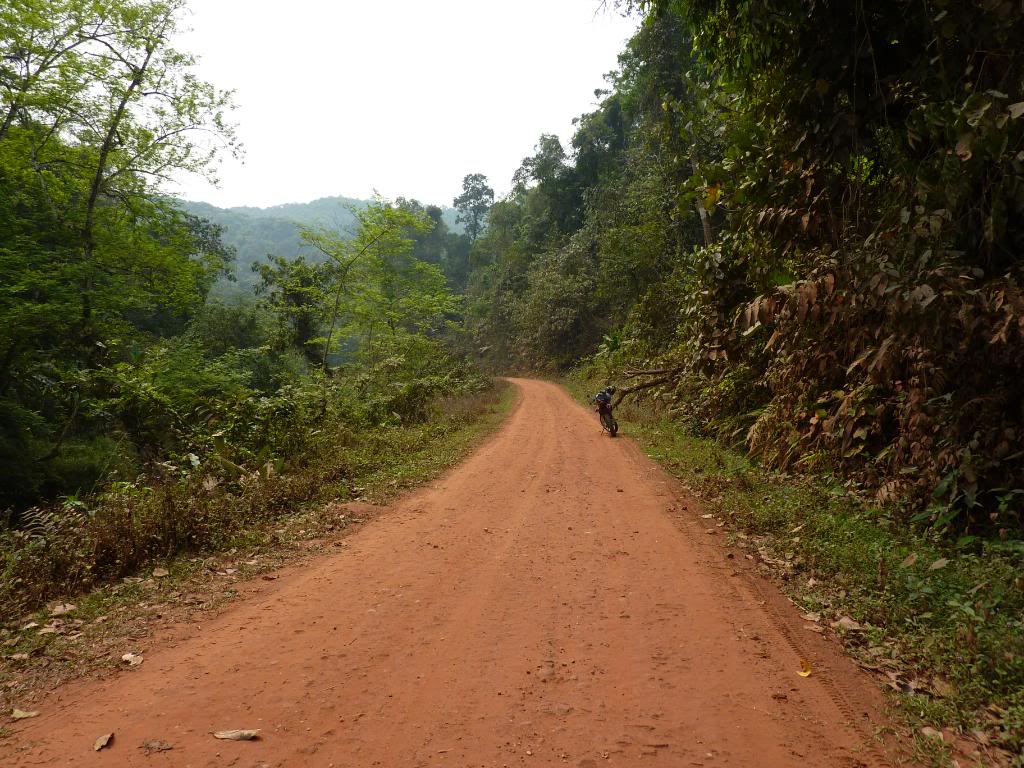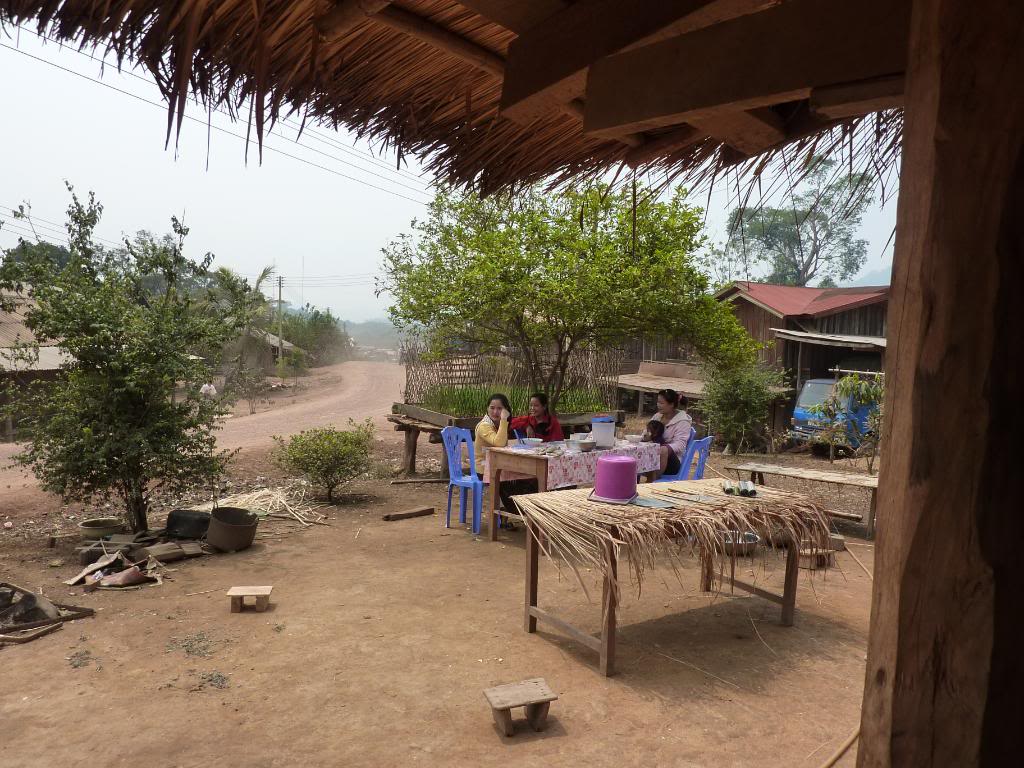 Stayed a couple of nights in Namtha and then went north to Muang Sing , Xieng Kok and then found the track down to Xieng Dao and then south to Houei Xai.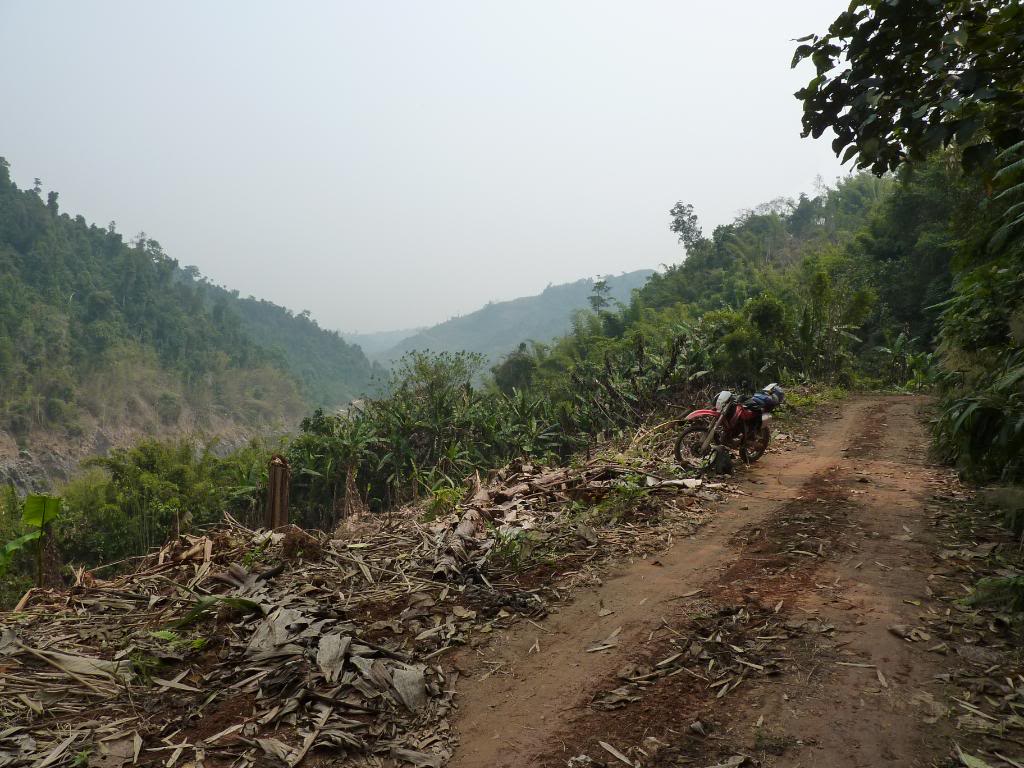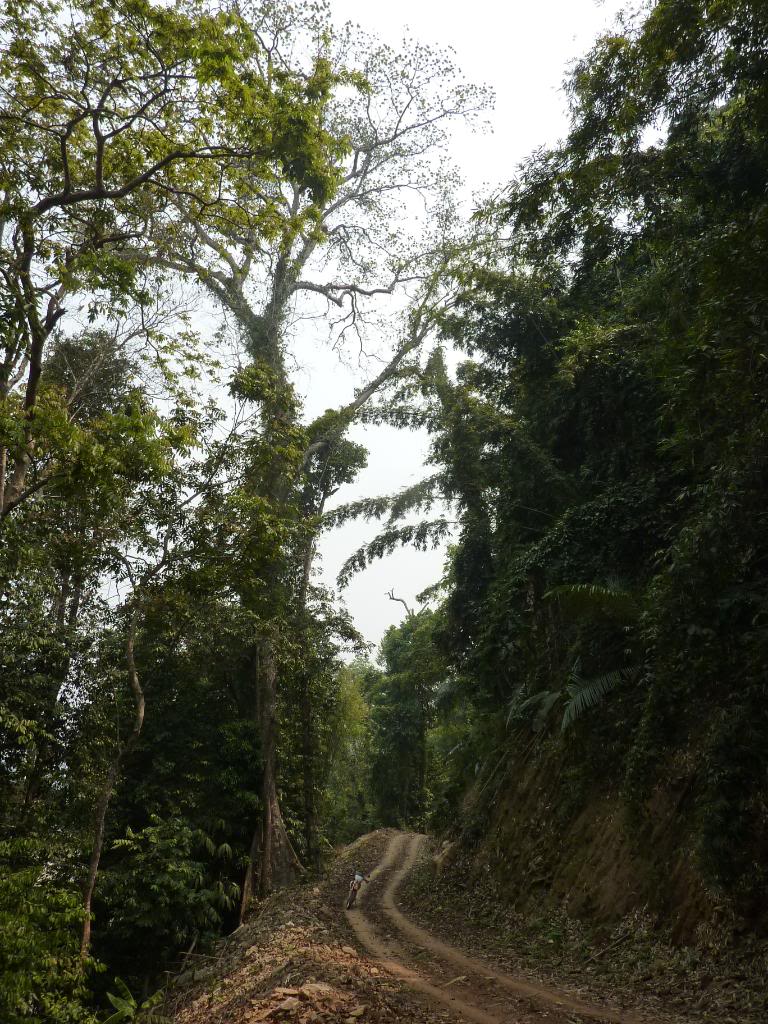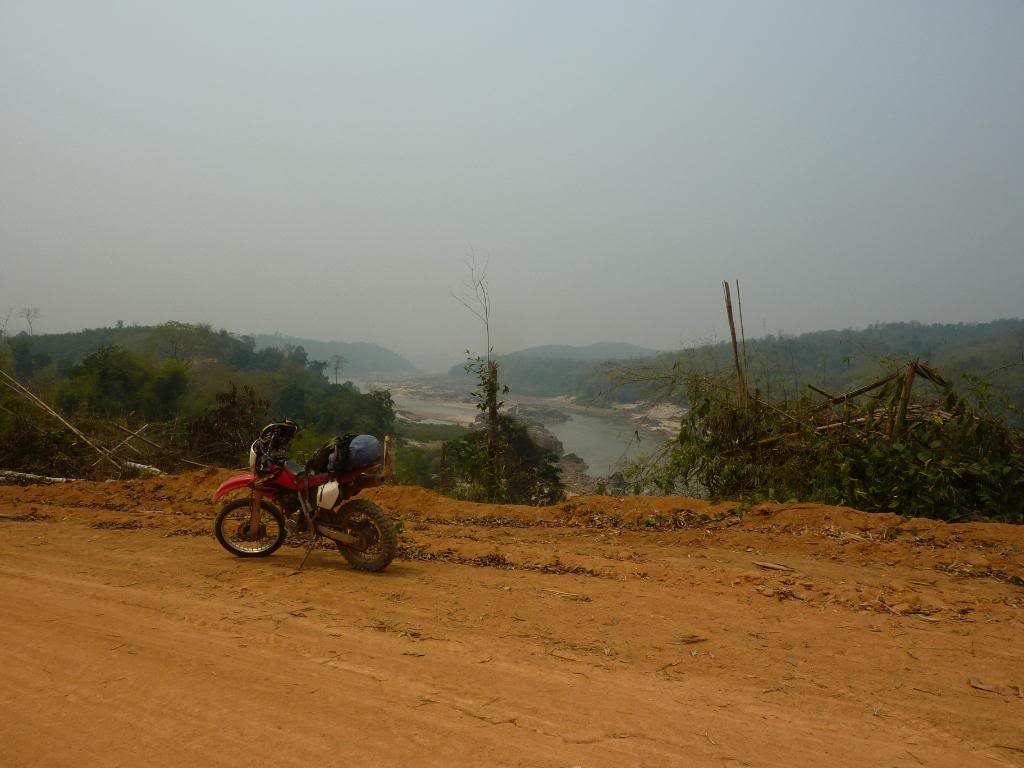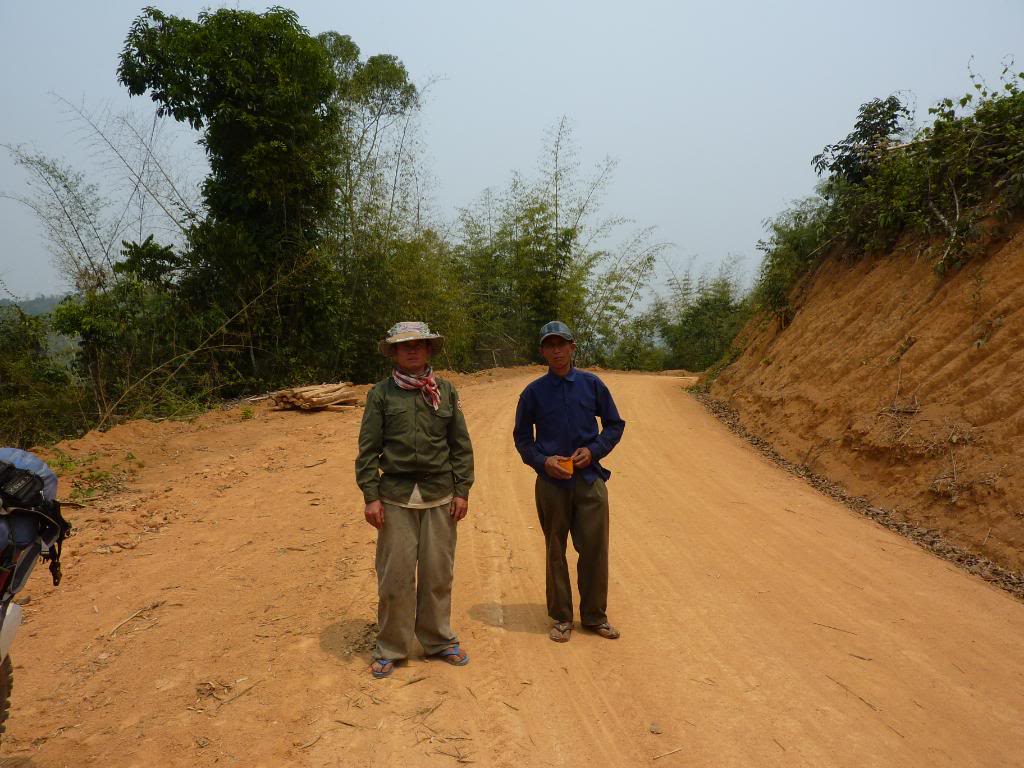 Next was my longest day in the saddle heading south to Pak Beng - south again over the Mekong and then to Muang Ngeun, Hongsa and then north up possibly my favourite track up to Luang Prabang - had my only puncture towards the end but just made it back before it got dark.
Trendy Laos with nice Nike hat !!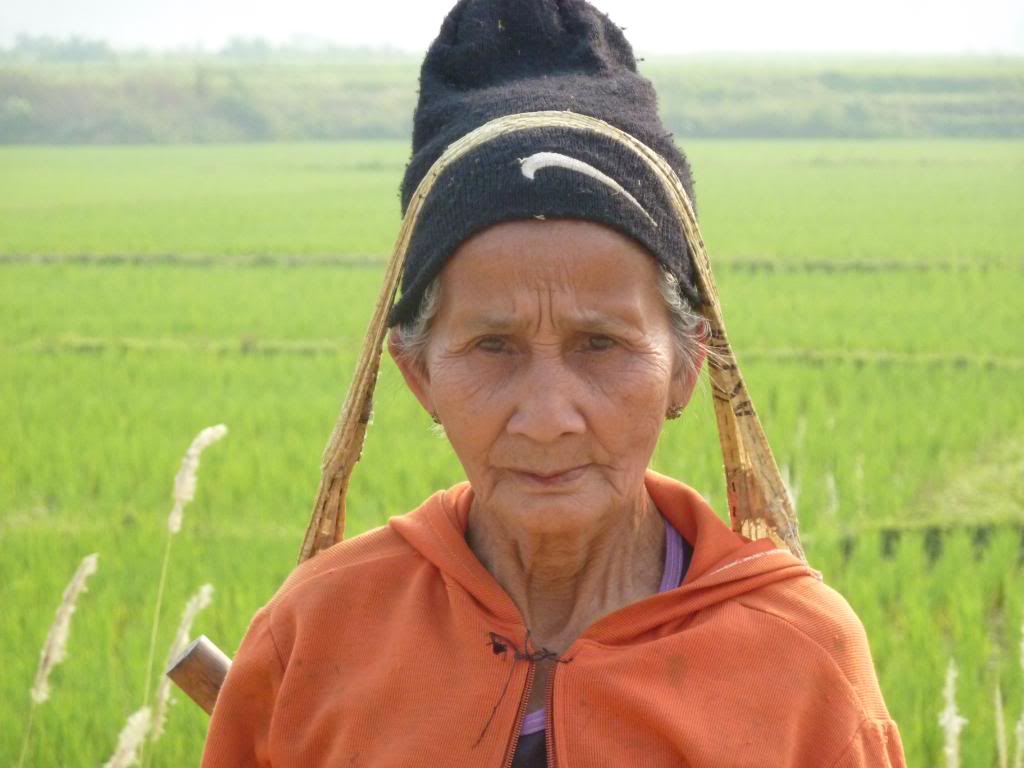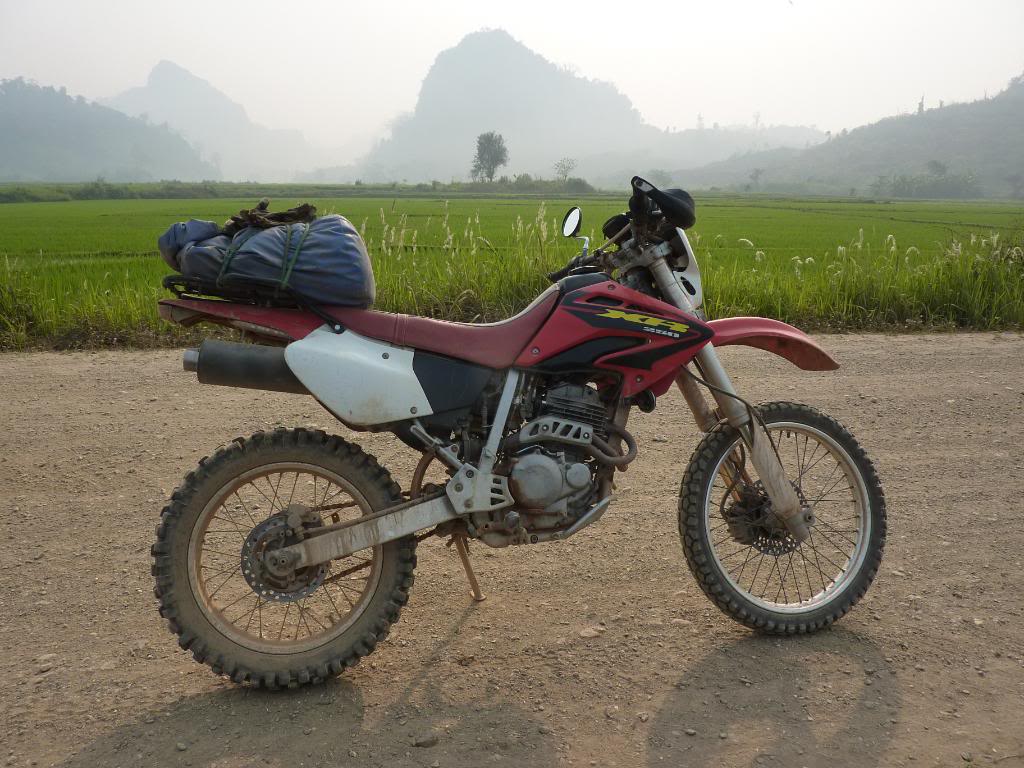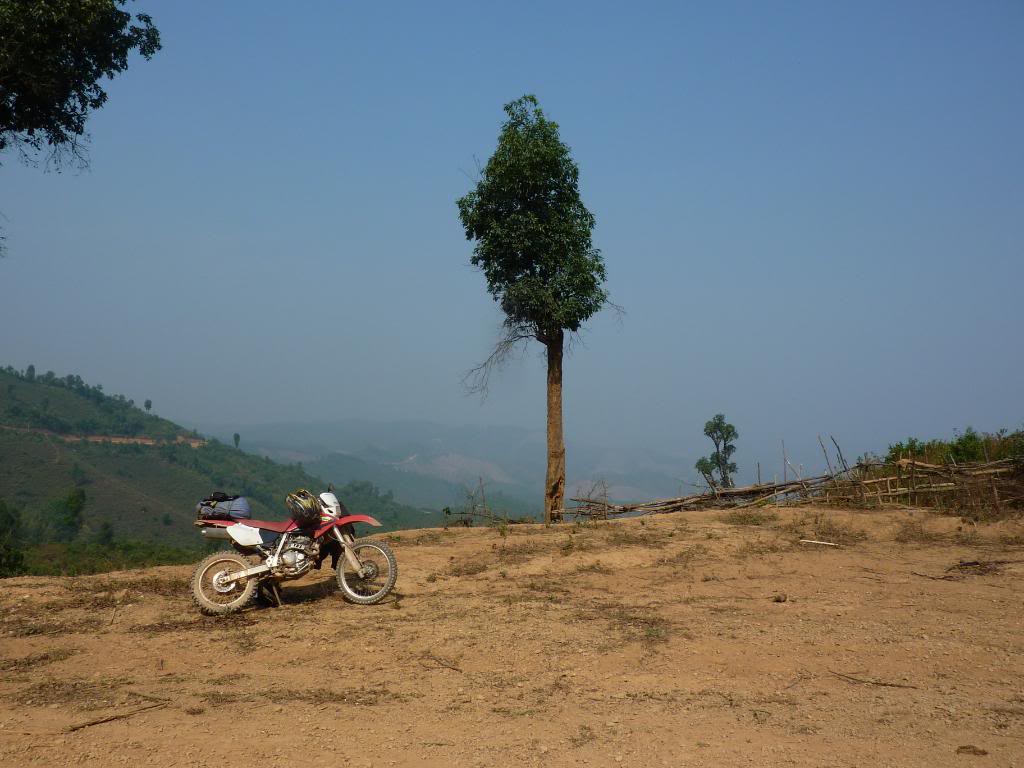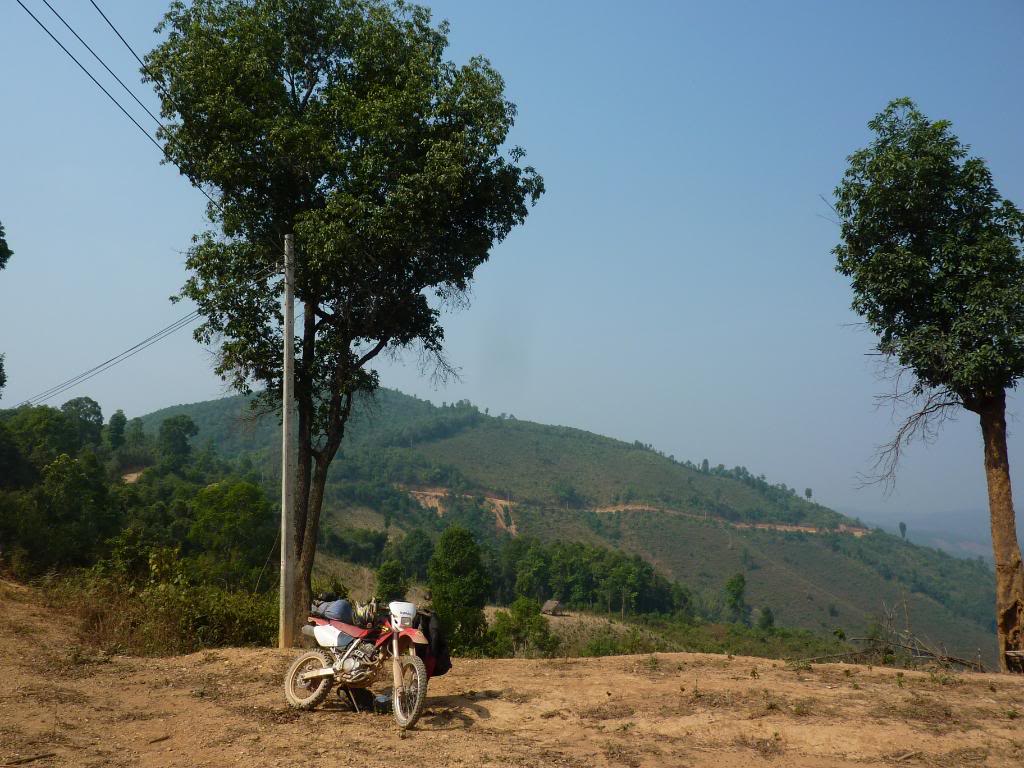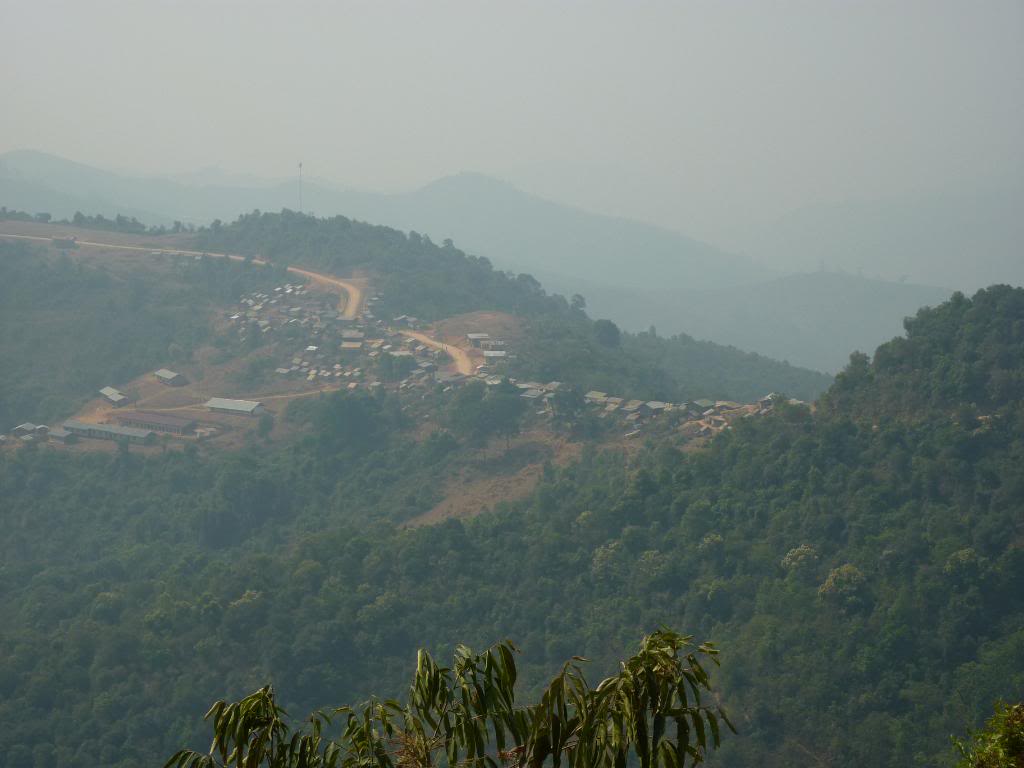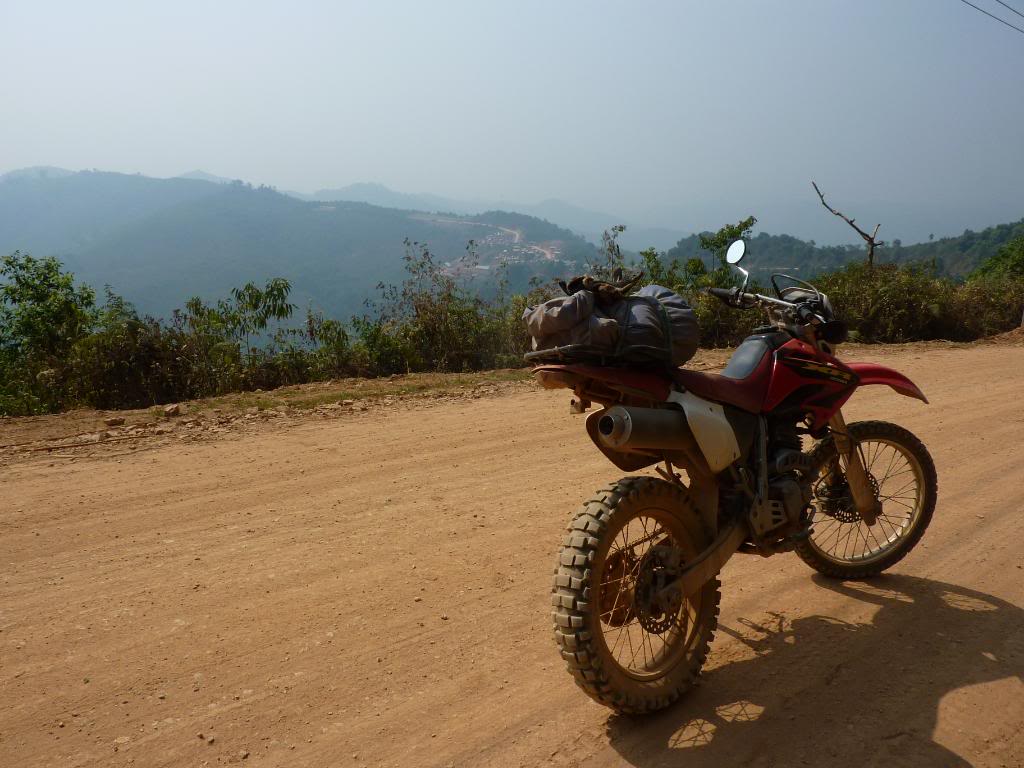 Took a quick photo before rescuing the wheel/tyre form the exuberant locals! I used some sun tan lotion to help ease back on the tyre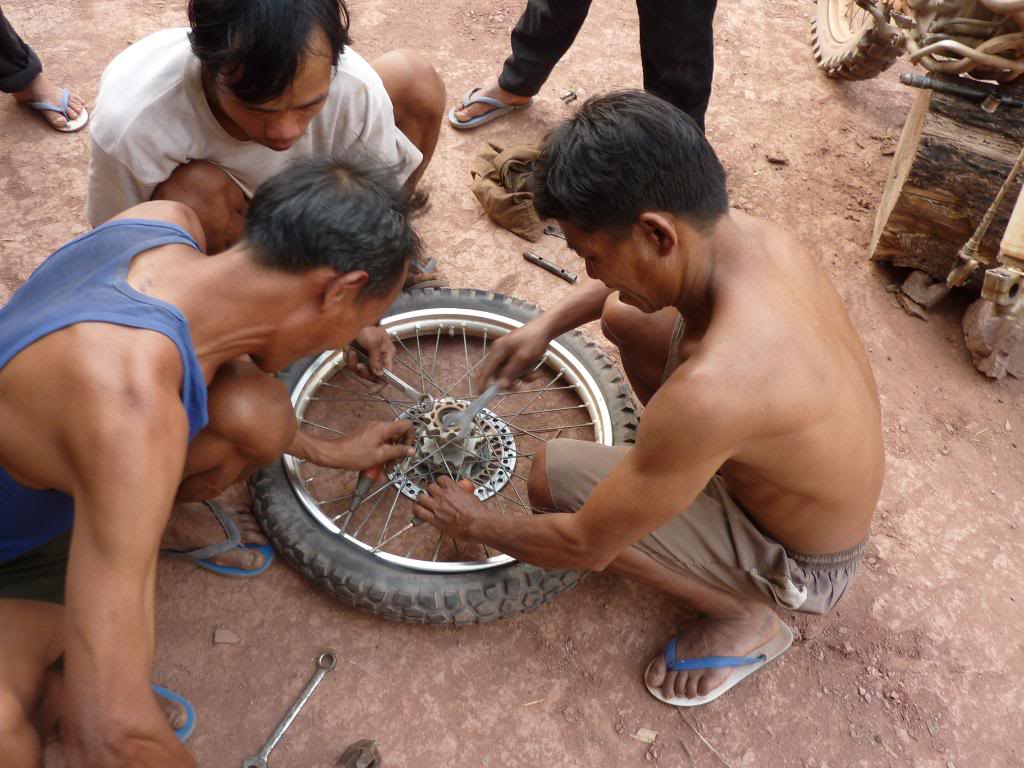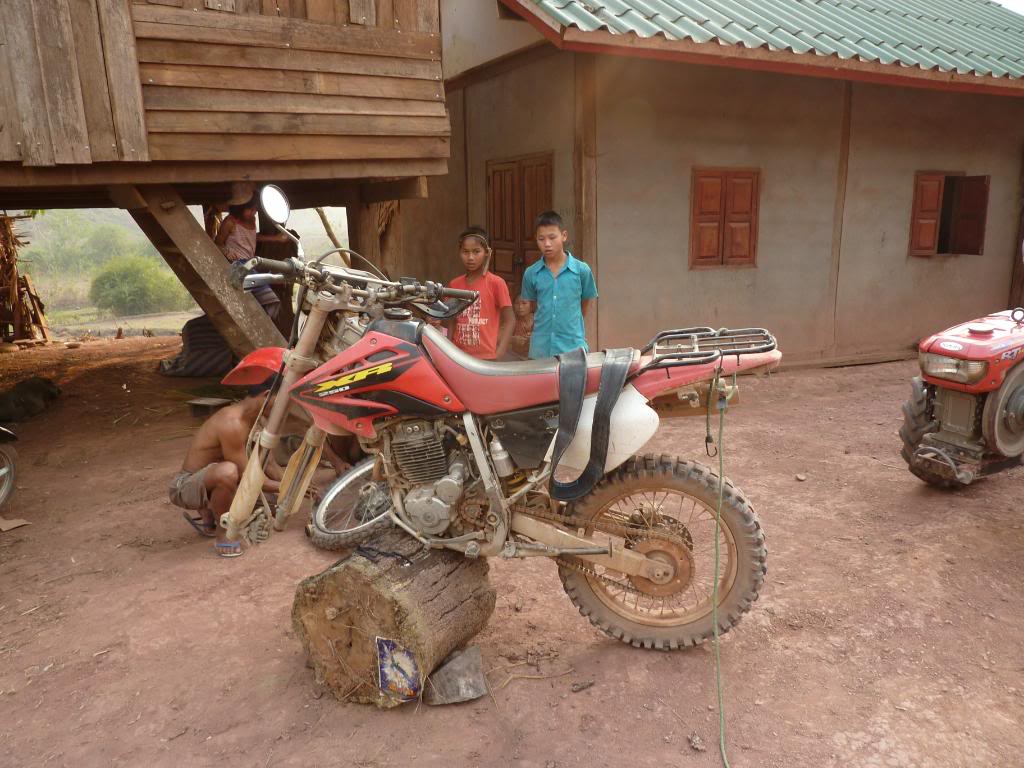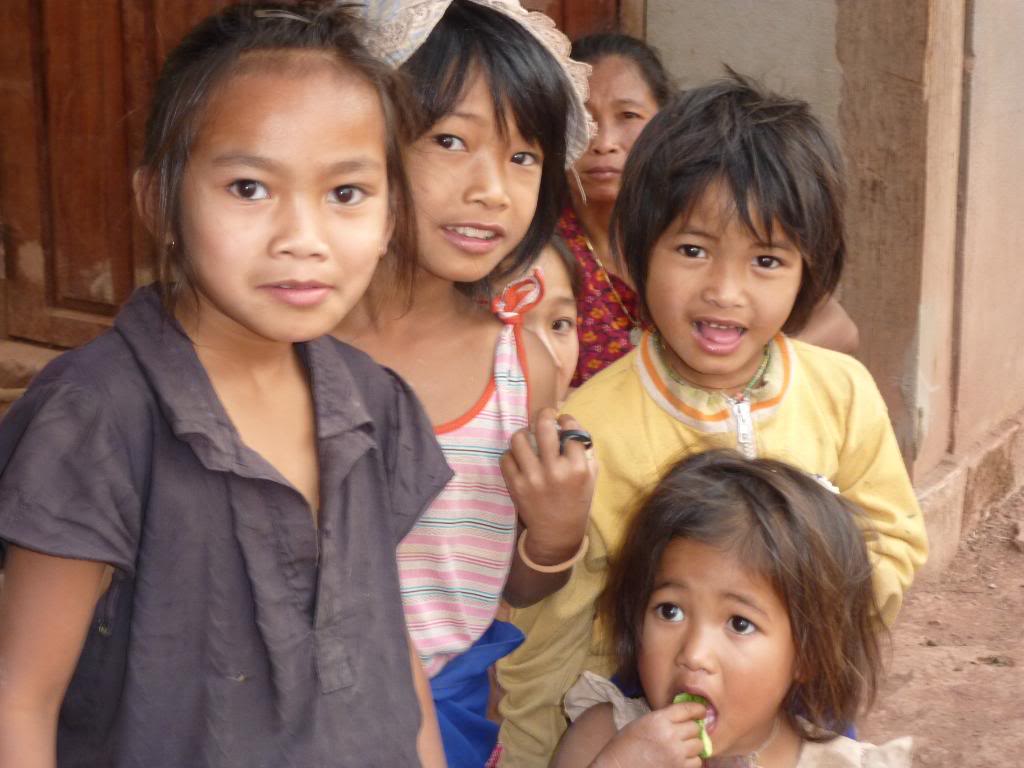 Spent a couple of days in LP before taking the easy route back down to Vientiene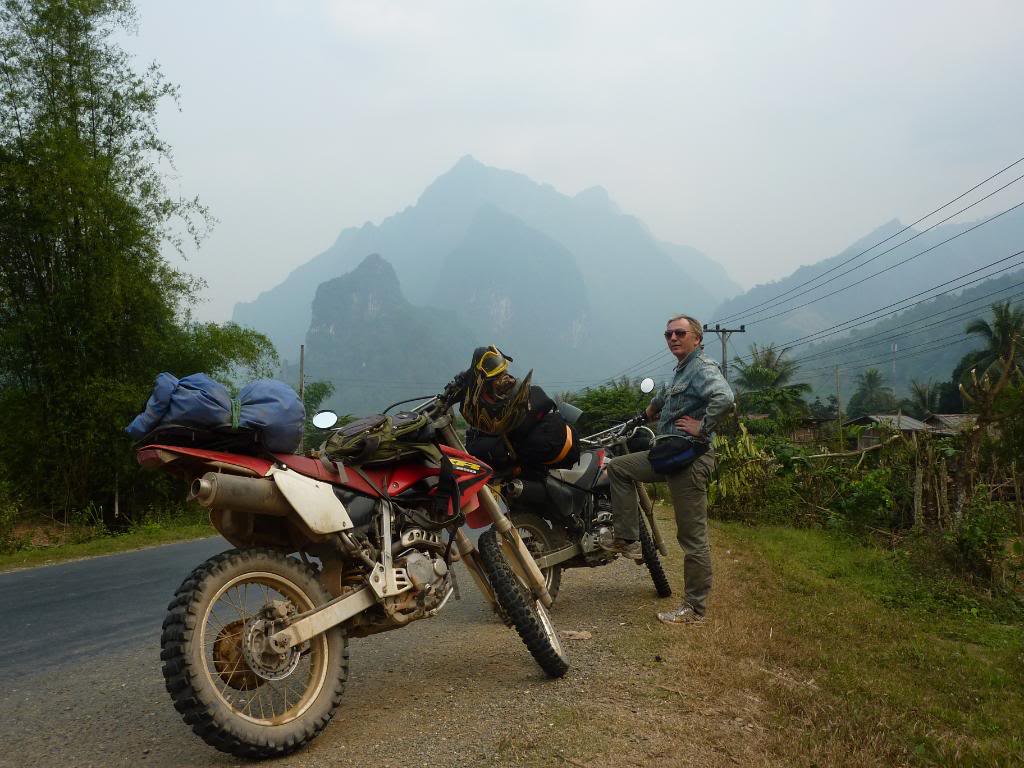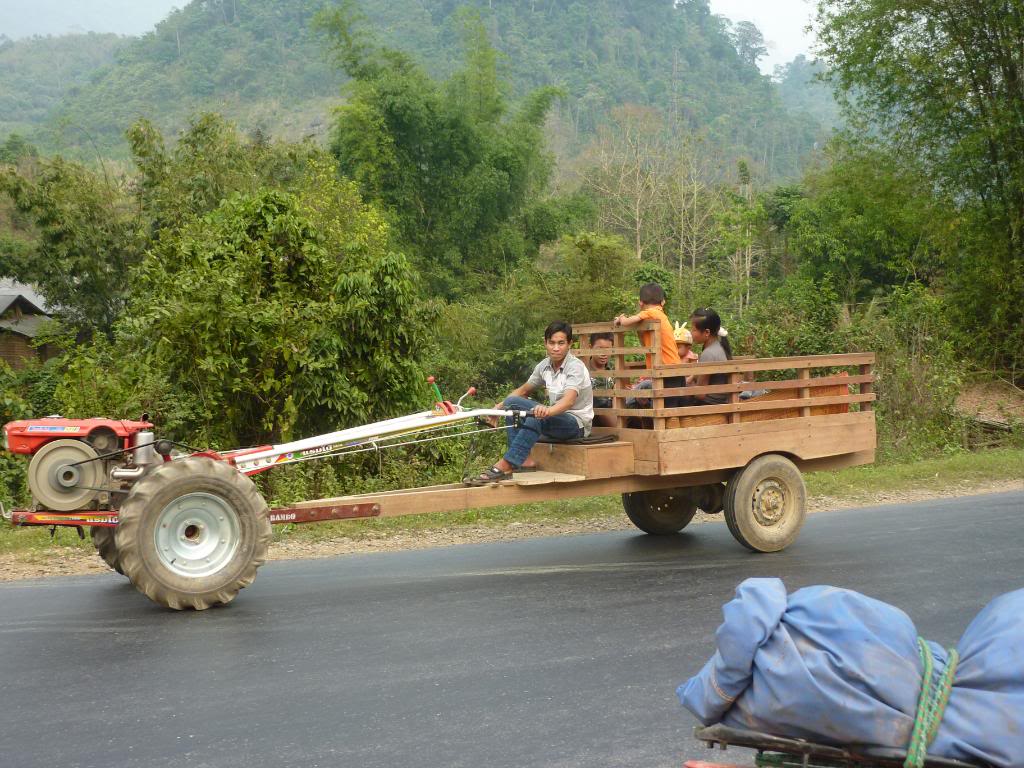 Laos has affected me in a way I could never imagine - so much so that I am planning to move over there with the wife and 4 teenage children - I understand its one thing to go there on holiday and another to live and I know the Country will change with time but I just want to have more of it whilst its still as it is.
If I can be of help to anyone please just ask!
Rob