0
Staff member
Subscribed
Jan 16, 2003
14,099
5,084
113
69
1992 & R109 Fang - Mae Suai was under reconstruction.
Anyone remember this guy?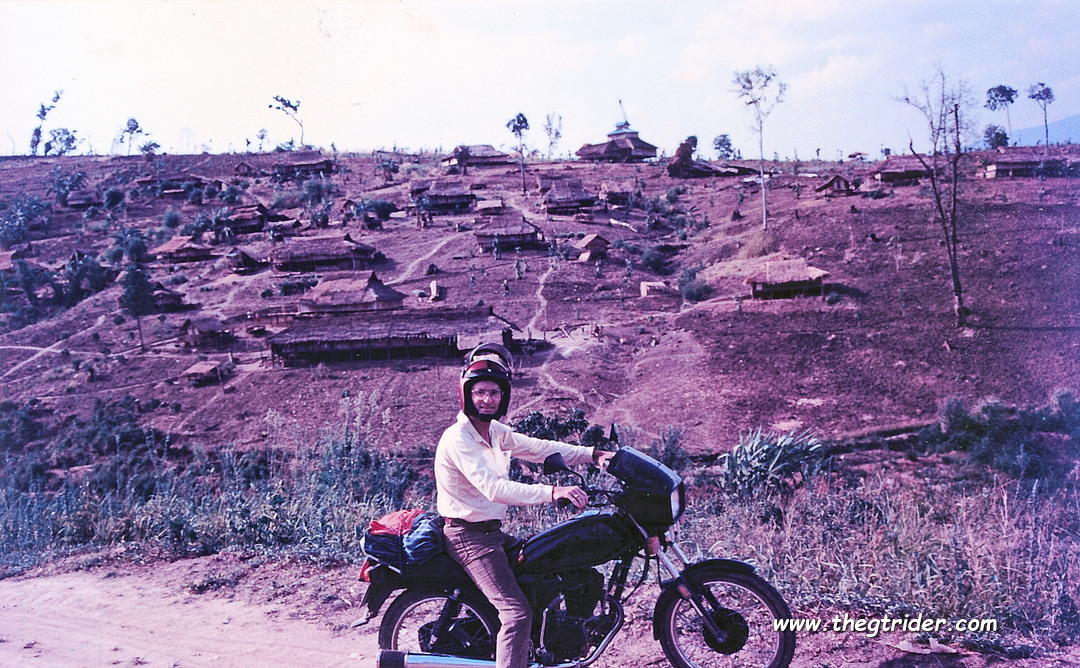 A wonderful funny guy, who ran a "pub" that had the best ever Happy Hour in Chiang Mai: a free hot dog with every beer or spirits drinks 2 for 1. The Happy Hour inevitably ended up being hours long & many a night I seem to recall "being recalled" home often.
Joe from Joe's Bike Team started renting out bikes from here & the joint used to be the number # 1 biker's hang out in Cnx in those days. I think Walter from Siam Enduro tours was also a partner with Joe at the time, renting & fixing motorbikes.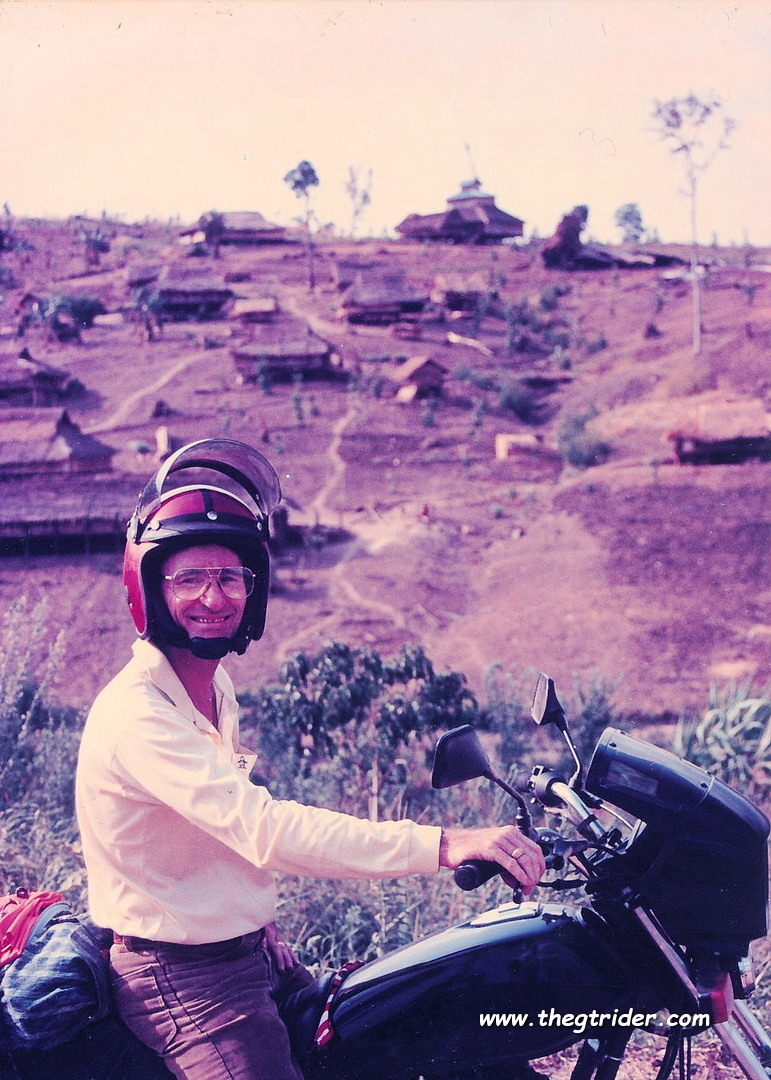 It was nigh impossible for the publican to get a leave pass to go riding, but this was his 1st overnighter - The Fang / Mae Suai Loop with a night in Fang.
109 in those days was still "raw country" with heaps of hill tribe villages beside the road.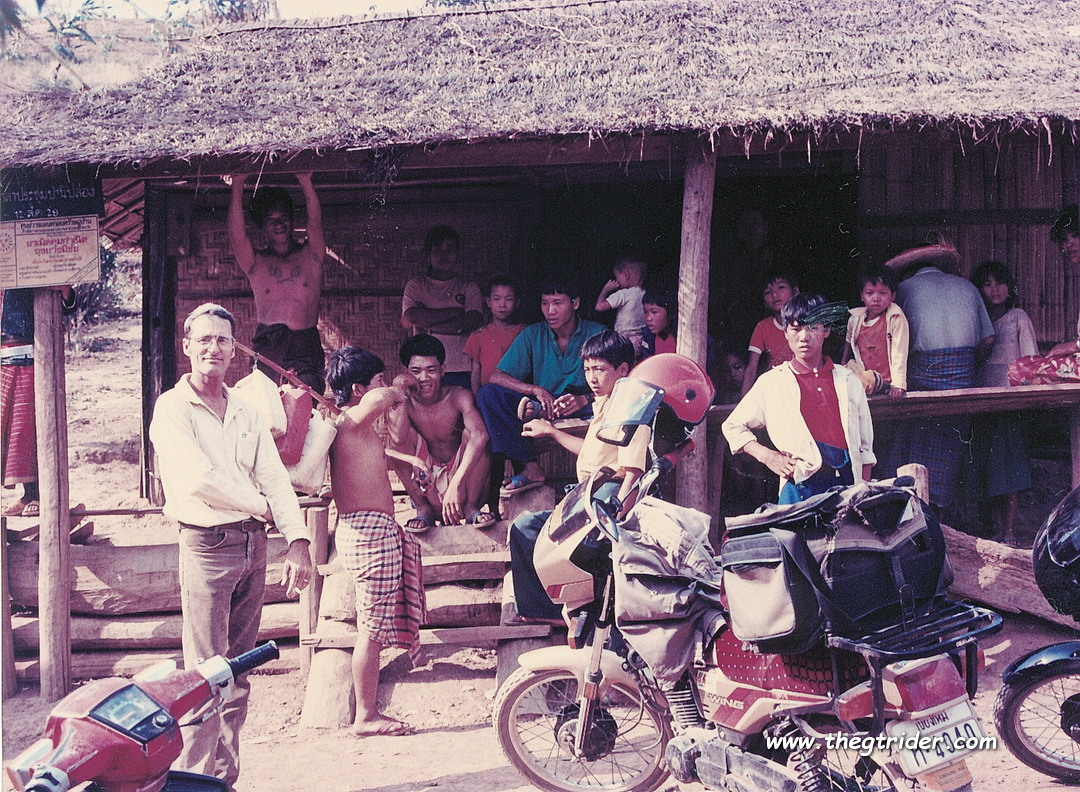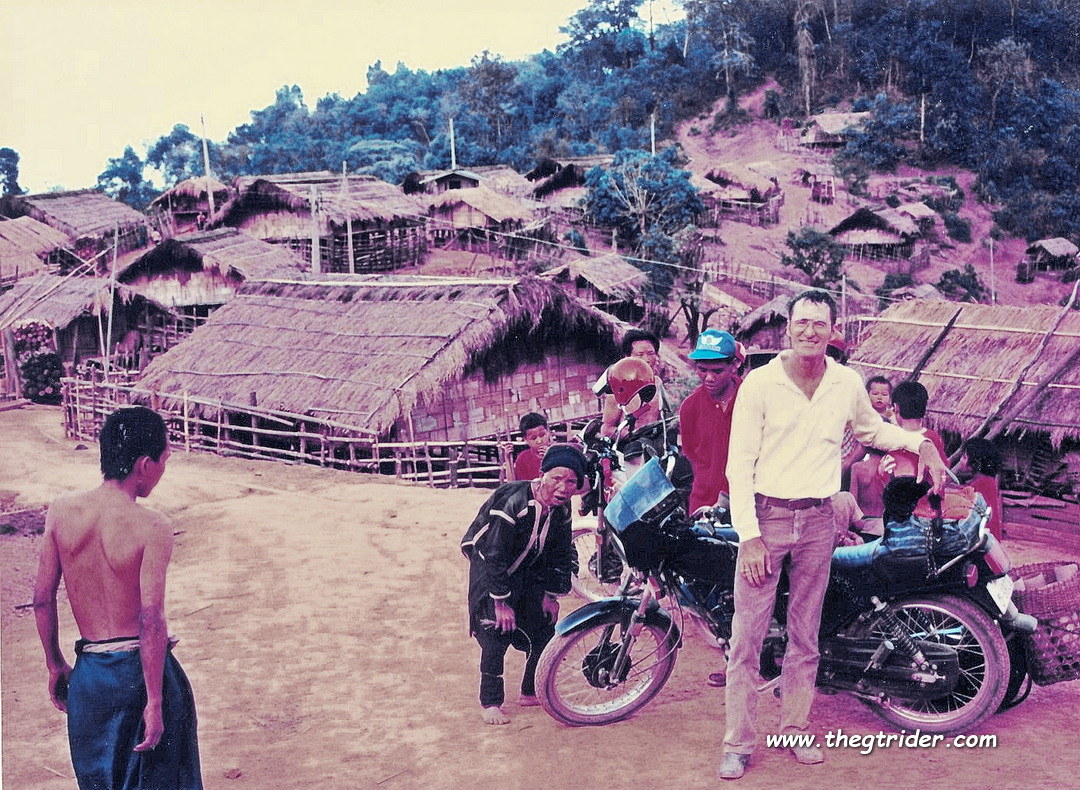 Or off-road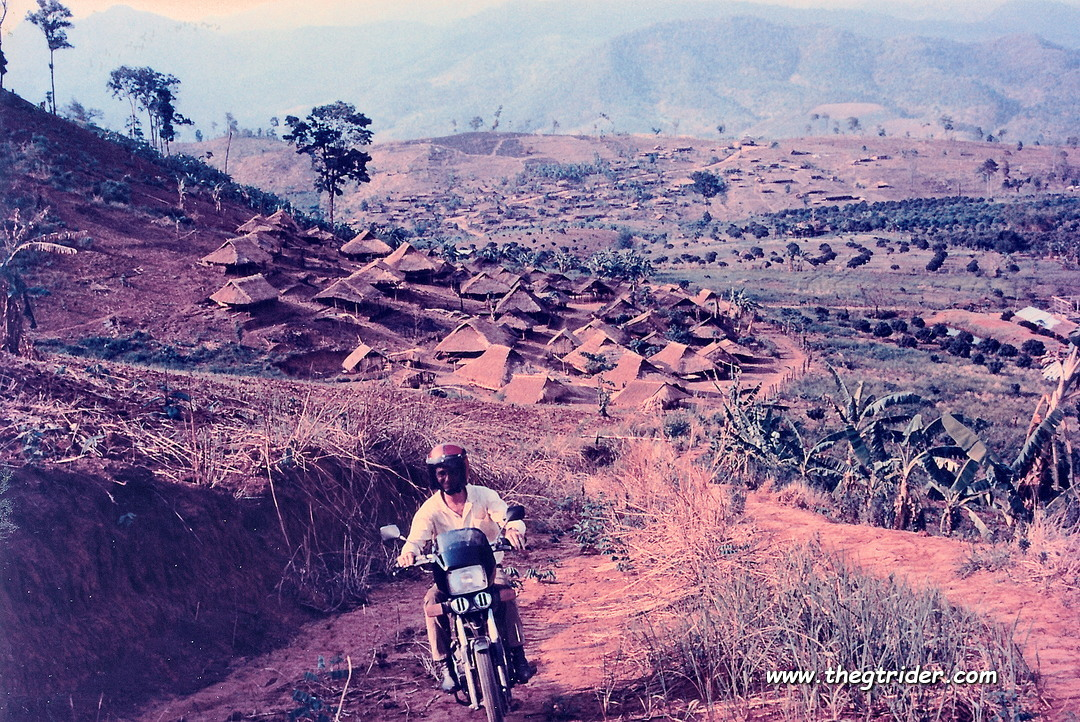 R109 was being upgraded to a real road with asphalt, but first they had to widen & cut the road through the mountains.
It took them a few years to get it right.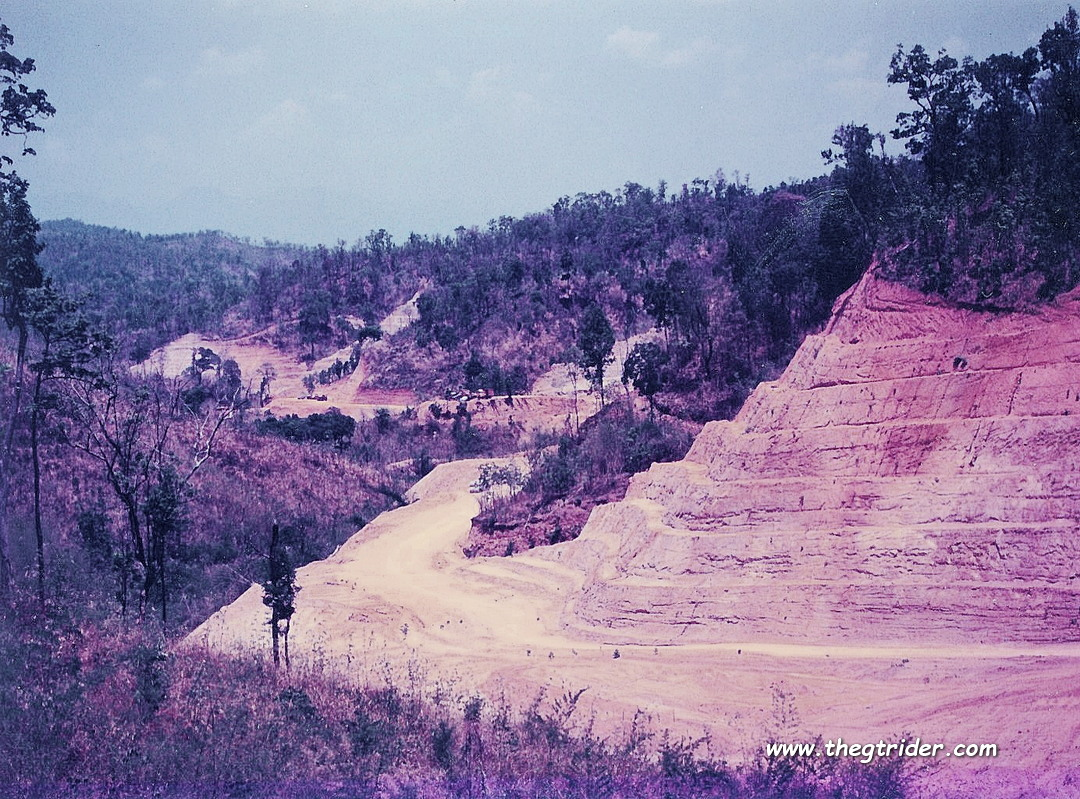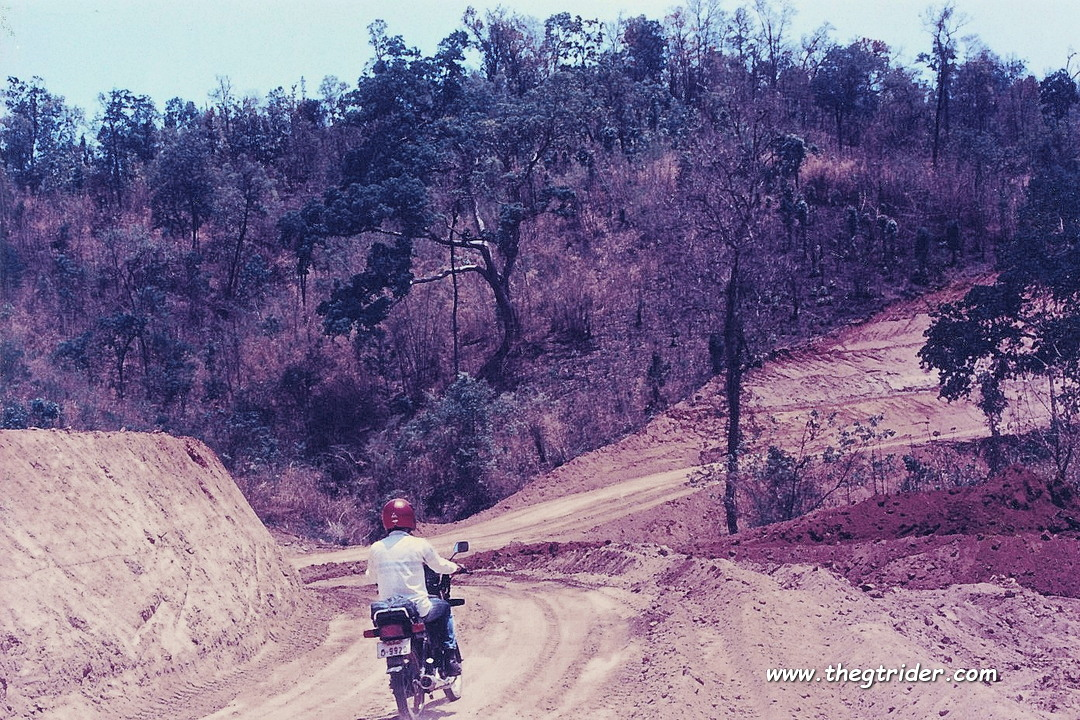 But it ended up a beautiful smooth flowing biker's road!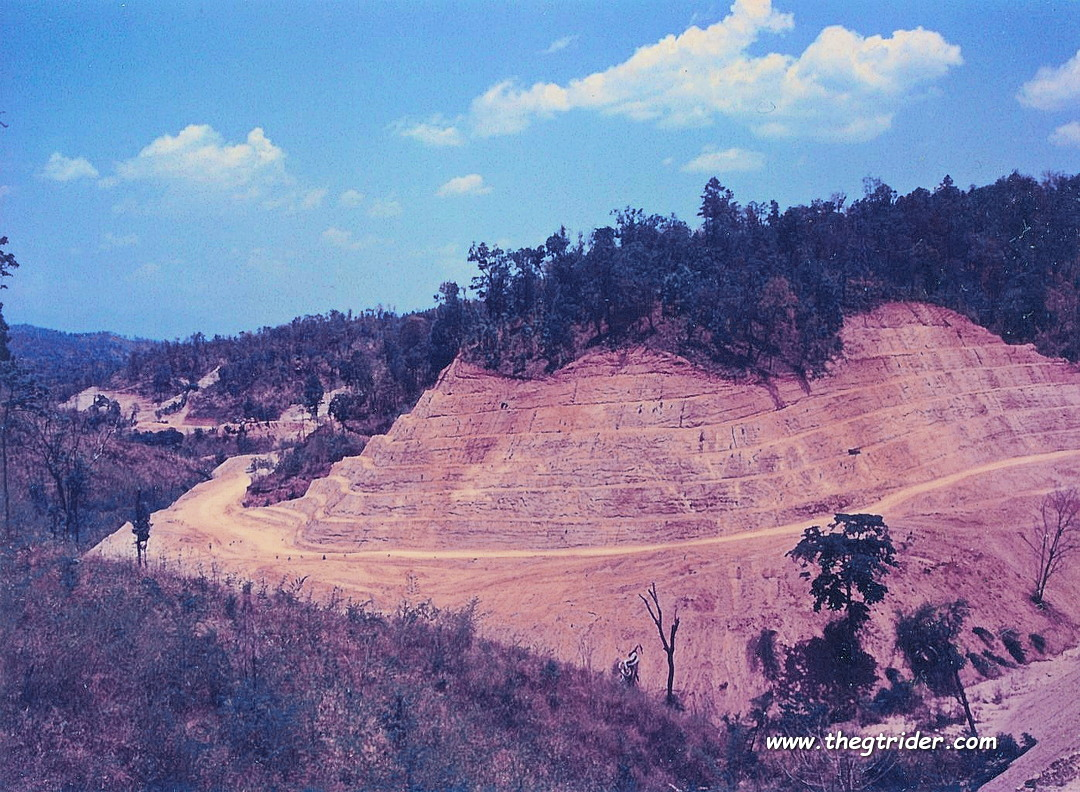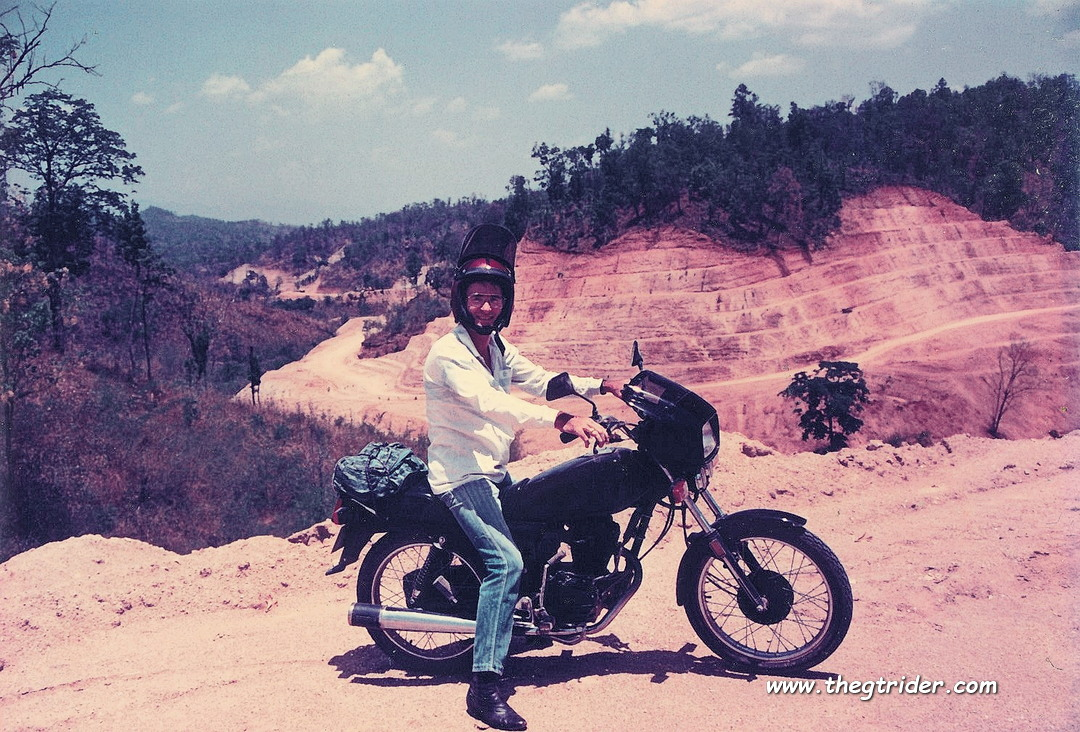 While it was dirt it was a road you would not want to get caught on in the wet.
It took them several years to complete the job & multiple riders got caught out in the mud sometimes.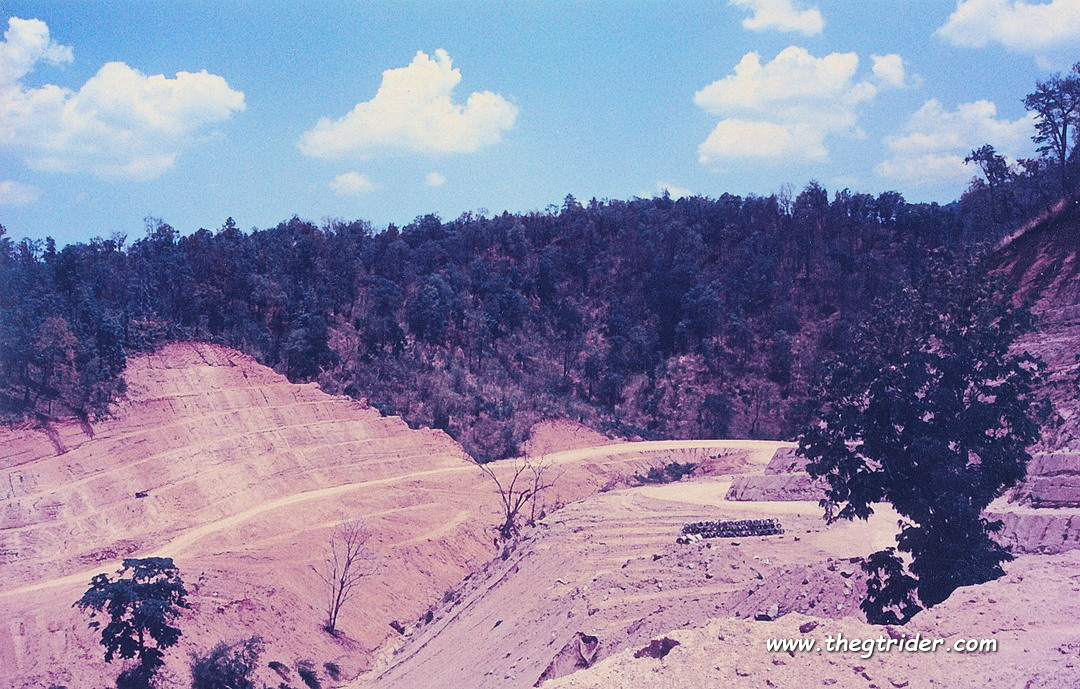 In mid 92 a couple of mates on MTX 125s left Fang at 3PM to slip across 109 for a night in Chiang Rai. They hit torrential rain in the middle mountain section & the road turned to mud. Even on MTXs they could not get up the muddy slopes & literally had to drag & lift / carry their bikes up & over the mountain in the dark! It took them 6 hours & they eventually arrived in CEI around 11PM. Quite an adventure.
Now back to the guy in the picture – Hard Rock Louie. His pub was called the Hard Rock Café & he was the first legally registered Hard Rock in Chiang Mai.

Hard Rock was not impressed & I think he eventually had to change the name to Rock Hard.
Louie started the HRC in 1988 and had a 3 year lease....Roxanne Brown bought in as half owner in early 1992 and by mid 1992 Louie had left Chiang Mai.
But who was Roxanna Brown?
Roxanna was a SE Asian ceramics expert & adventurer in the 70s covering the Vietnam War as a young journalist.
She recently tragically died in a police cell in the USA while under police investigation for fraud involving ceramics.
The Nation (Bkk Post?) Newspaper is currently running a 3-part story on her life & times in Thailand / Asia, watch out for it.
The Roxanna Brown story
Roxanna Brown: How Can This Happen in America? | HuffPost
Why Did the FBI Let Roxanna M. Brown Die? - Salem-News.Com
Was Roxanna Brown an Art-World Fraud?
Last edited: