Selling my 2008 Husqvarna 450 SMR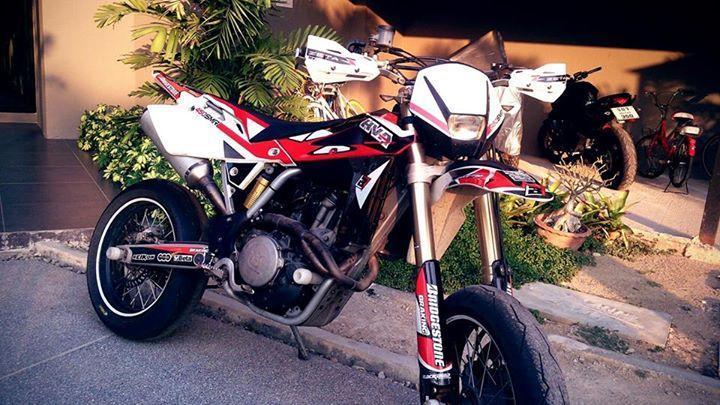 This is the best supermotard bike you will find in Thailand for this price! It has low service maintenance and amazing performance.
The bike has been very well maintained and serviced by Nuy in Chiang Mai, he is a professional mechanics that also services professional motocross teams.
To list just a few extra:
- new graphics (and seat).
- Zeta handguards.
- new Pirelli Supercorsa SP V2 tires (not even 100km on them), those are 15,000 a set.
- bike sliders / frame protectors.
- valve clearance has been checked less than 100km ago and shimmed accordingly.
- Exhaust improvement.
- New LED lights.
I never had any crash with the bike.
The bike is 100% legal and has mandatory insurance (พ.ร.บ.) with RVP until January 2016 (but no green book and no plates). This definitely helps if you ride on the street.
Asking price is only 135,000 baht