Here she is- the
2010 Kawasaki Ninja 650R ABS!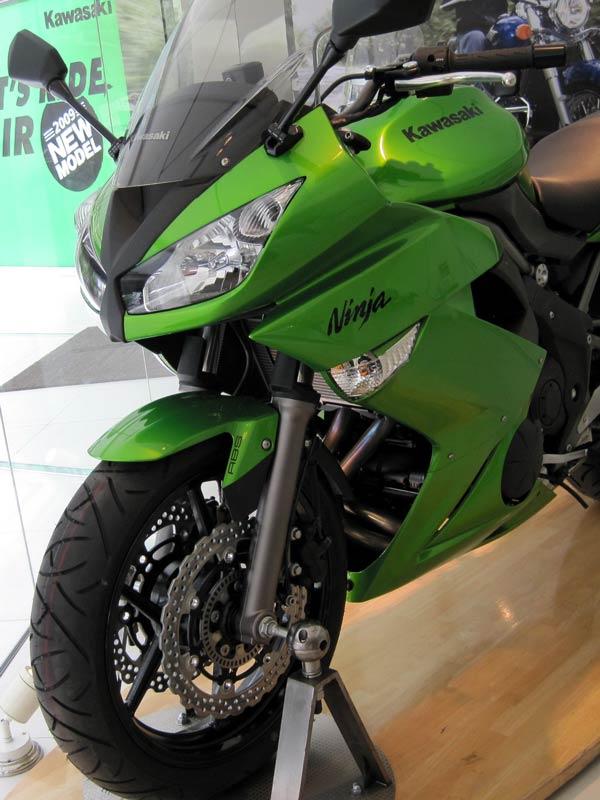 Confirmed price- 257,000 Thai Baht!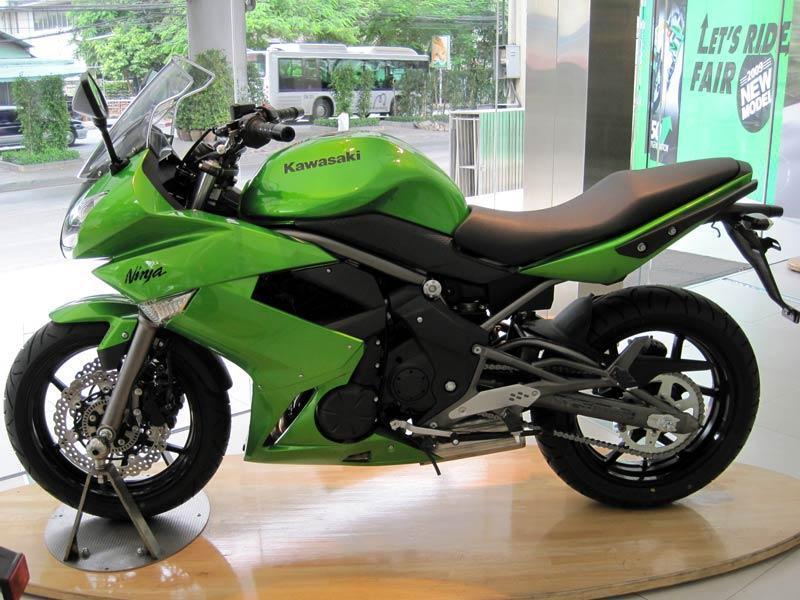 Khun Chan wasn't working today and the other guys didn't seem to know much of anything about the bike but they said they will start delivering them this month!
The showroom model is wearing Bridgestone Battlax BT021's-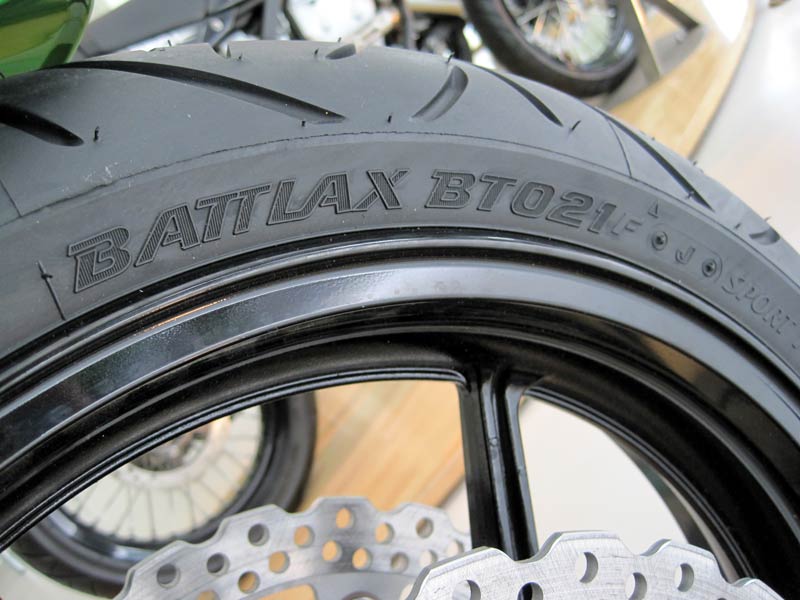 The sales guys couldn't tell me definitively if the new Ninja 650R's will be wearing Bridgestones... I'm not a big fan of the Dunlop Roadsmarts that came with the ER6n so I'm hoping for the Battlax's on the new Ninja.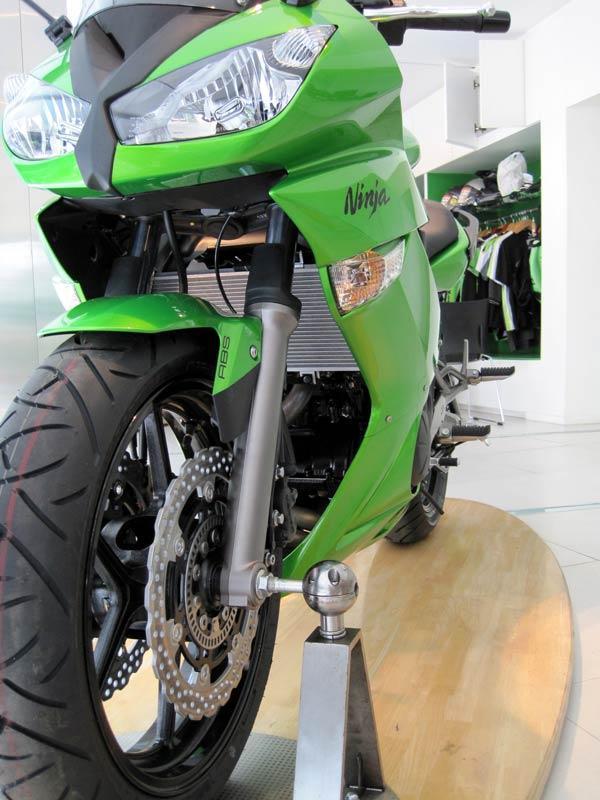 The Ninja 650R that's been sold in North America has never had ABS, but perhaps for 2010 ABS will be an option worldwide.
Cockpit looks unchanged from the '09-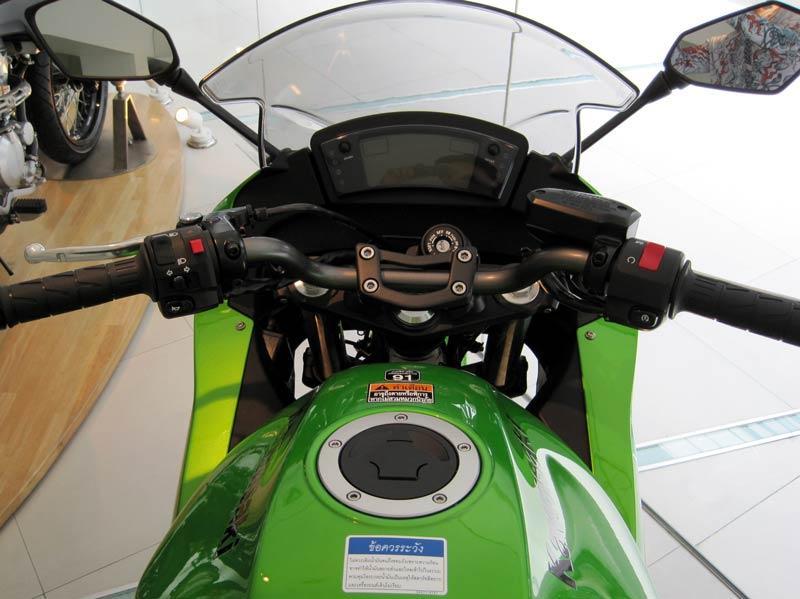 Notice the painted lower fairing-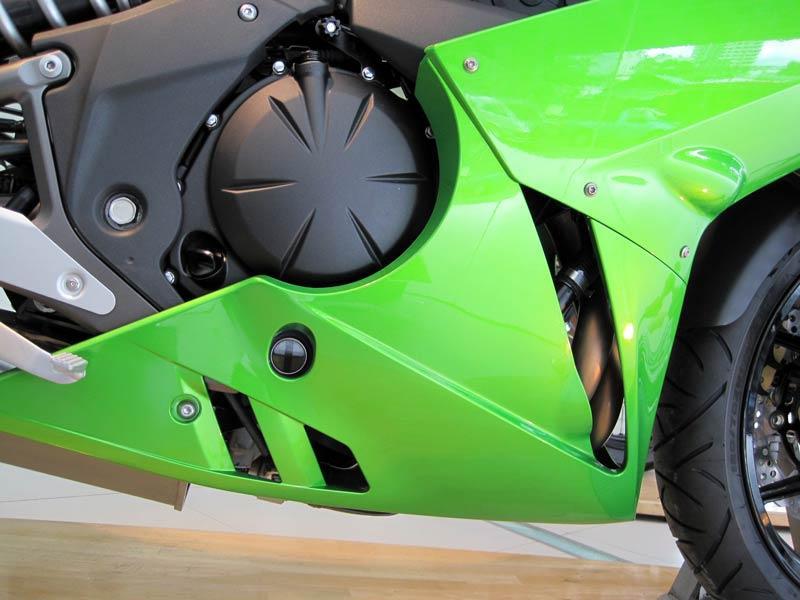 I noticed that the 2010 Ninja 650R has an idle adjust screw. Don't have that on my 09 ER6n...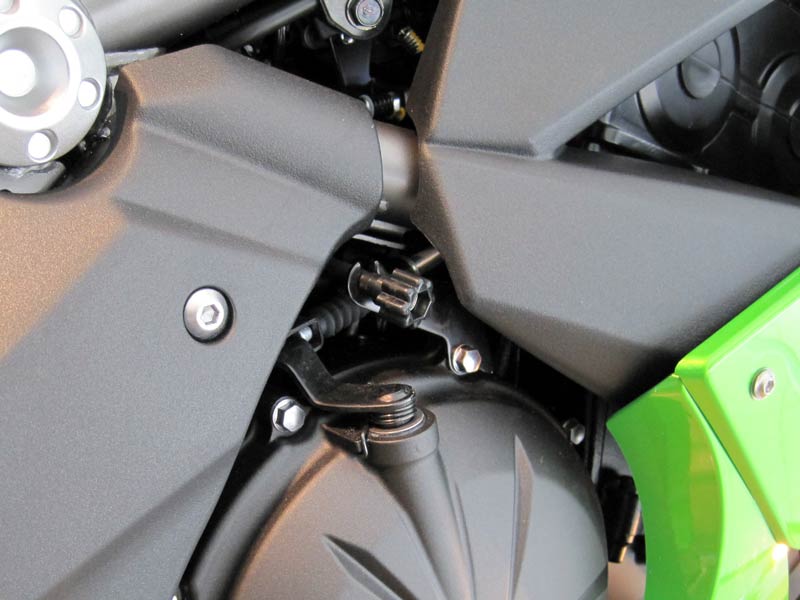 The powdercoated grab bars and matching tail piece are new for the 2010 Ninja 650R-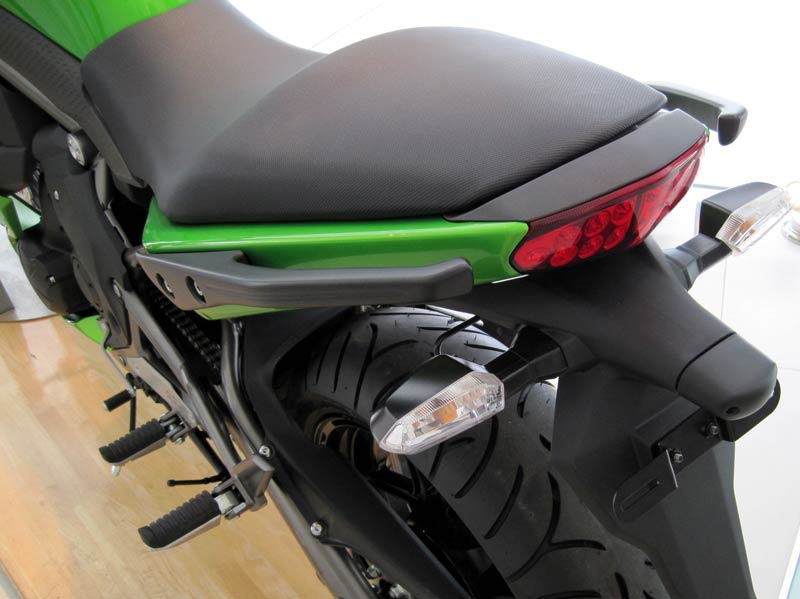 The Kwackerzaki guys seem to think I'll be able to get my bike in a couple of weeks!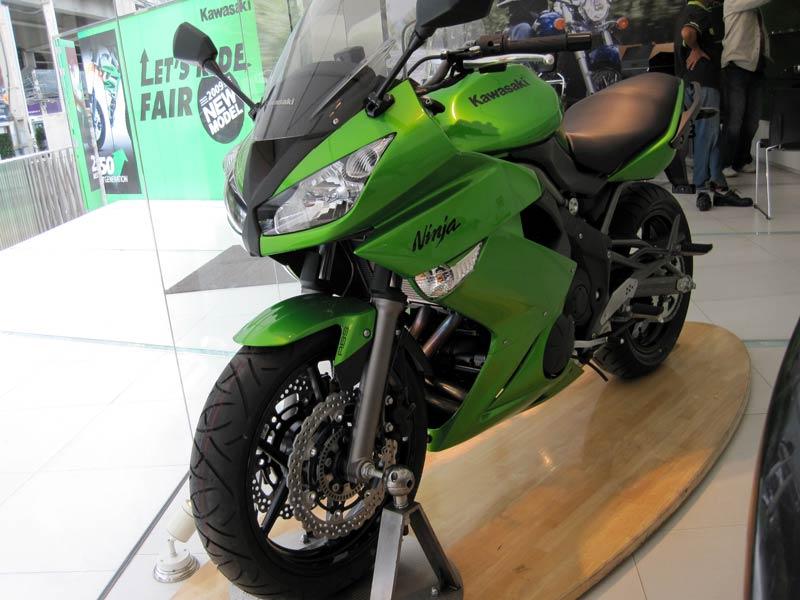 Let the Good Times Roll!!!
Tony