Administrator
Staff member
Jan 16, 2003
12,230
2,518
113
67
Sukhothai Mini Light and Sound 2017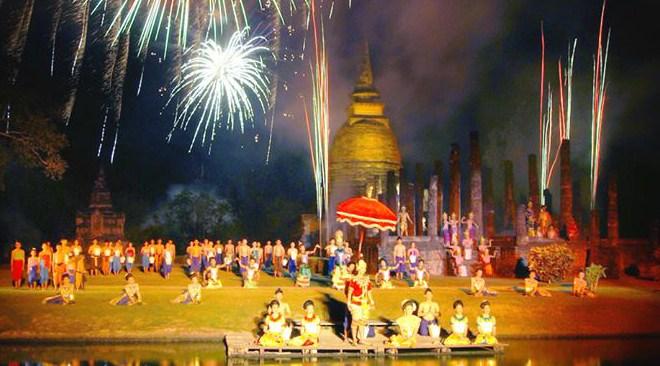 05 April 2017 – 07 September 2017 all-day
Wat Sa Si, Sukhothai Historical Park
The Tourism Authority of Thailand Sukhothai Office is inviting tourists who are visiting Sukhothai on the
first Friday of the month, between now and September 2017
, to enjoy a Mini Light and Sound performance within the environs of the historical park.
The colourful performance tells the story of Sukhothai, which was the capital of Thailand over 700 years ago. You'll learn some of the legends and traditions of the ancient city.
The show takes place at Wat Sa Si inside Sukhothai Historical Park and starts at 19:30 Hrs. on Friday 7 April, 5 May, 2 June, 7 July, 7 September and 1 September. There will also be a special performance on 12 August which marks Thailand's national Mother's Day.
TAT Sukhothai Office is also encouraging tourists to visit Rim Yom market, in the Kong Krailat district of the province, which is open on every first Friday and Saturday of the month. Here visitors can sample a wide variety of local dishes and enjoy shopping for some of the local products of Sukhothai.