A loop taking in the big bamboo bridge and the Kaeng Lin Rapids south east of Xepon.
A good little loop you can do while riding between Xepon and Salavan, or as an out and back ride out of Xepon as I did.
After seeing the Bamboo bridge and Kaeng Lin Rapids last year in the dyer months, I decided I wanted to see what they would look like in the wet season. So off I went.
The Way.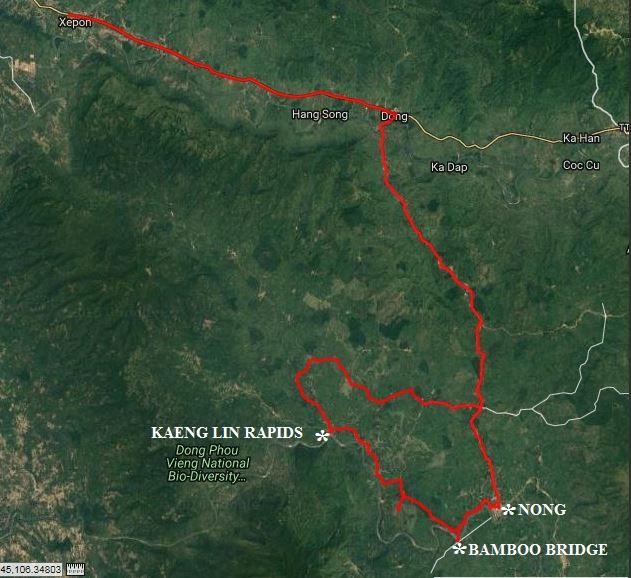 Sharing the track with the local timber merchants just after turning off the main Dong to Nong road.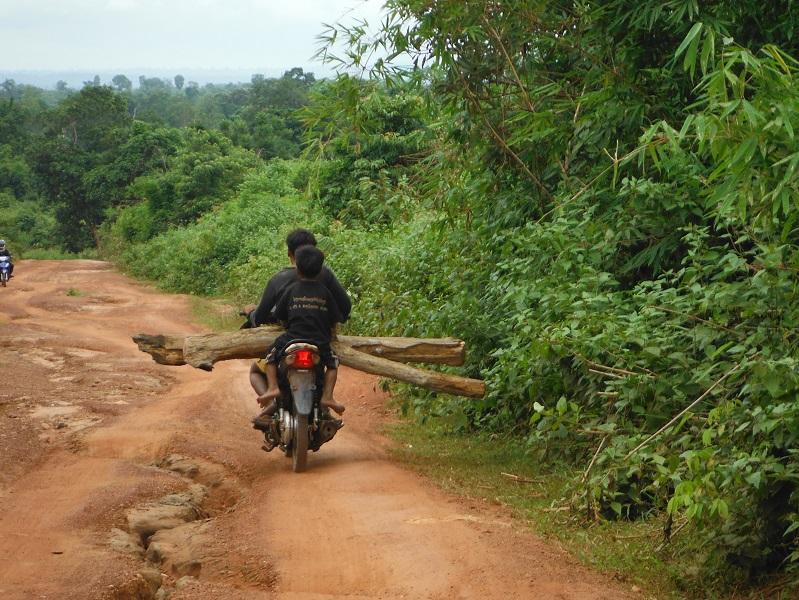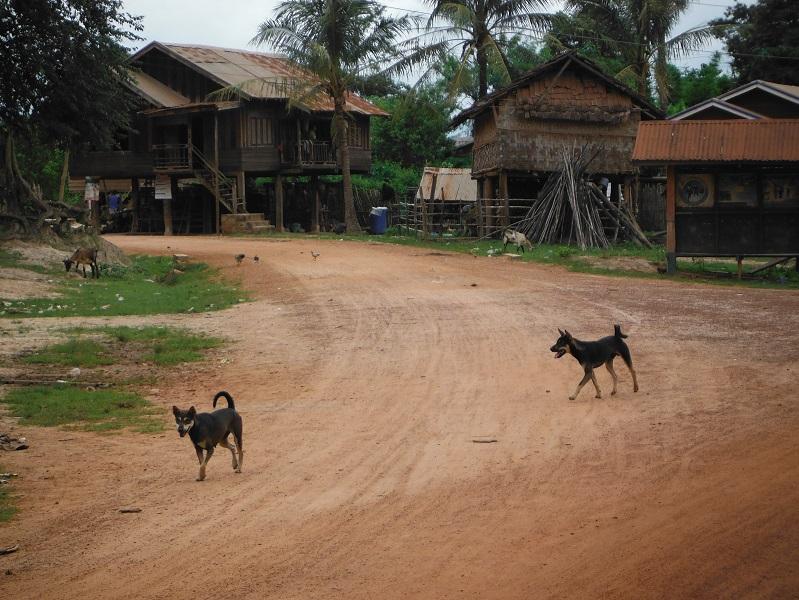 Village life in the land of Laos.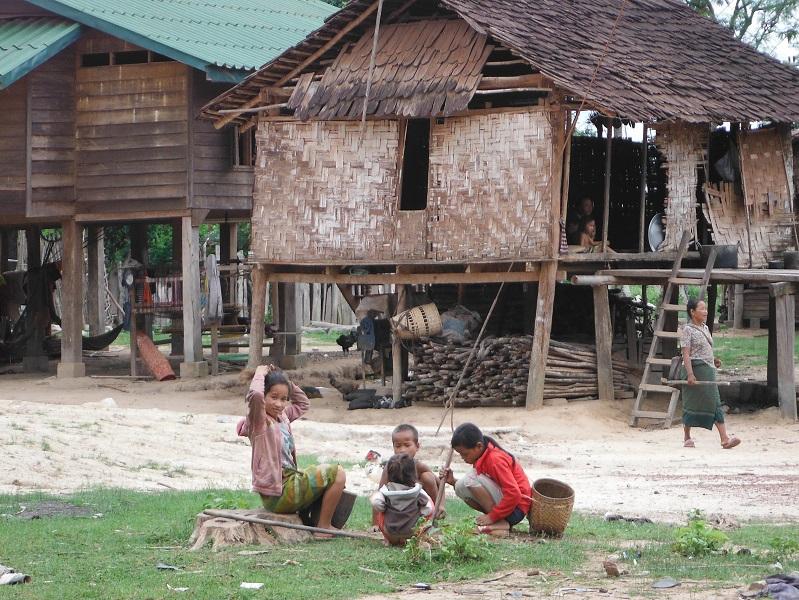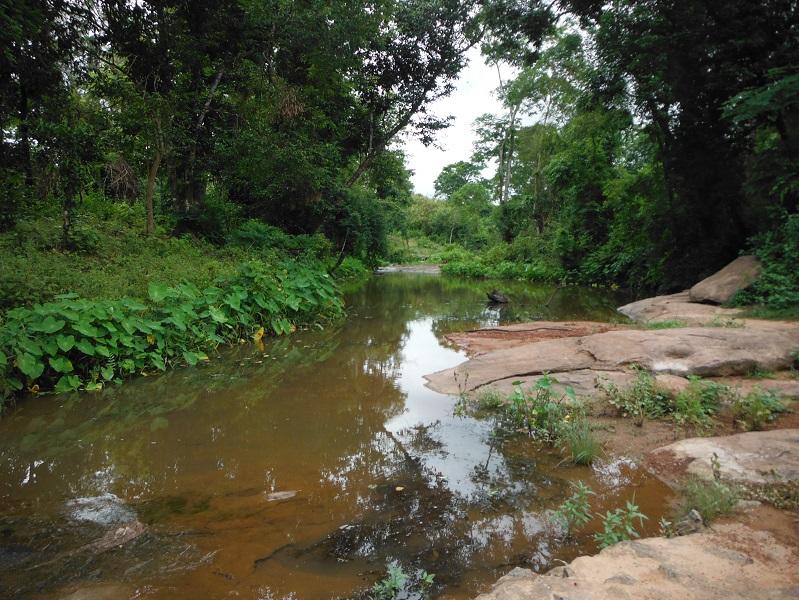 This was a nice spot to wash the mud of my boots.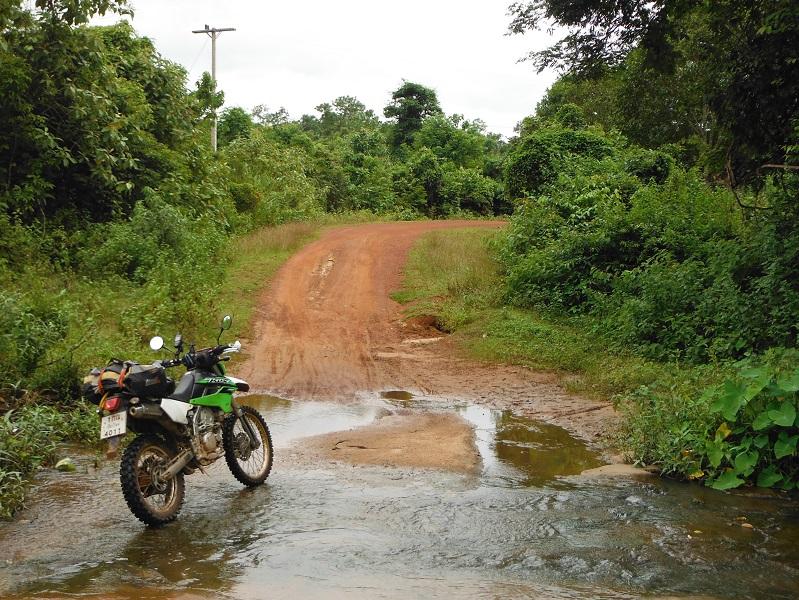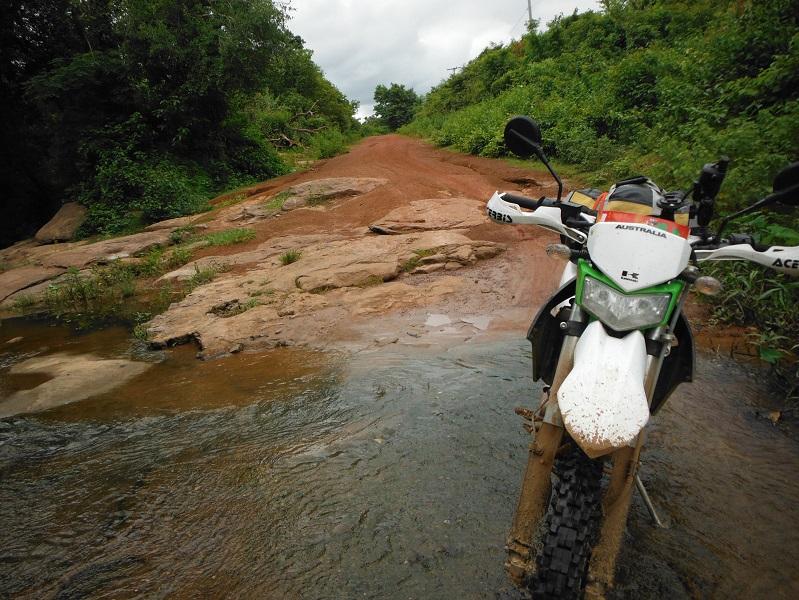 Great riding through here.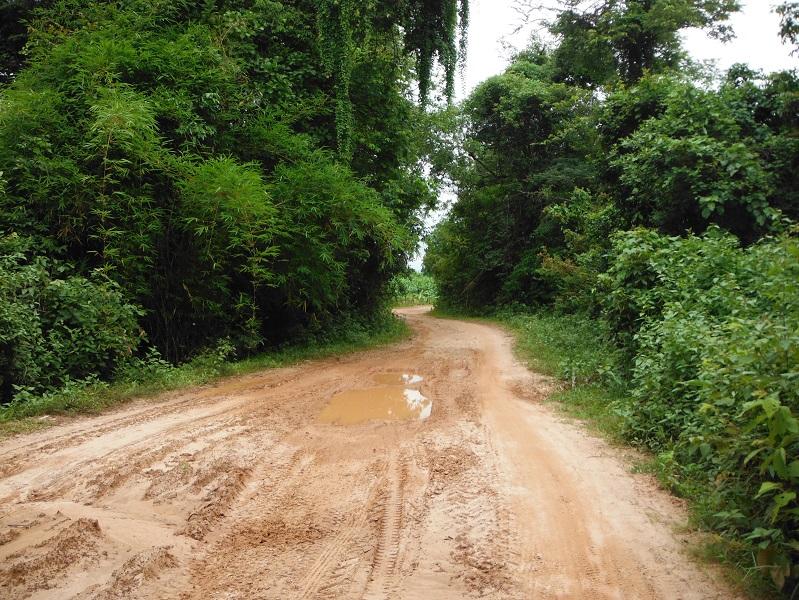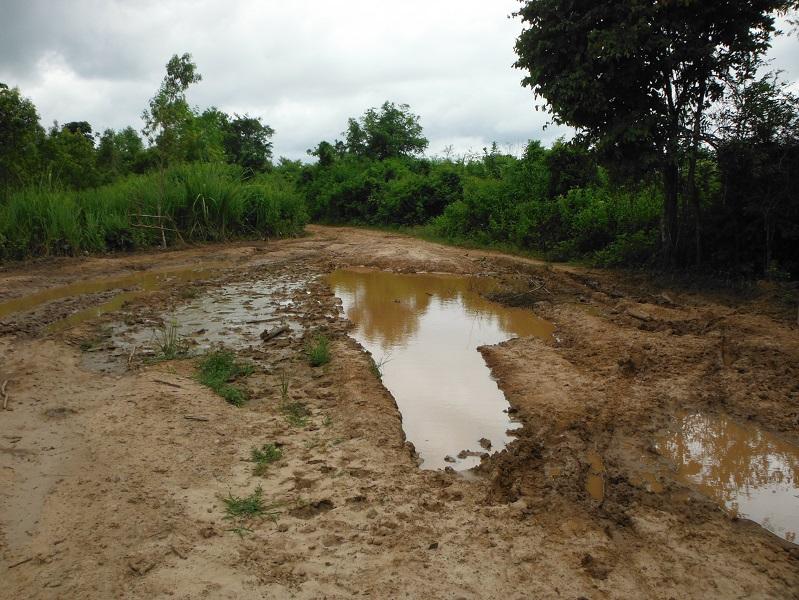 Really good tracks in this area. You can cruise along at a good pace, with plenty of mud, ruts and rivers to keep up on your toes.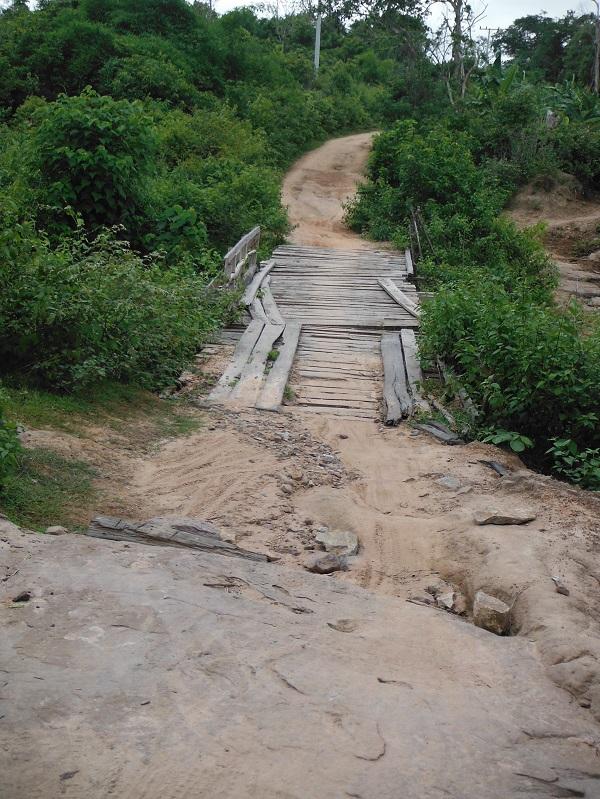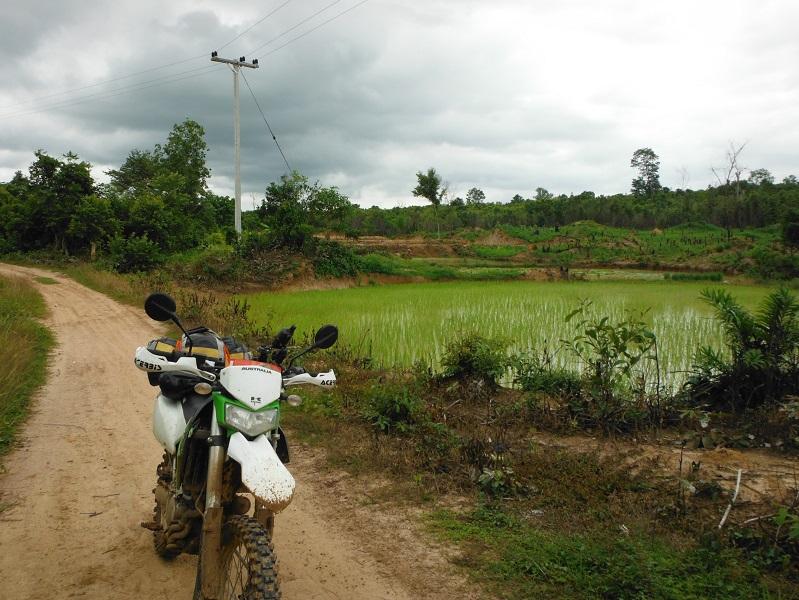 This is the kind of trails us old dirt riders love.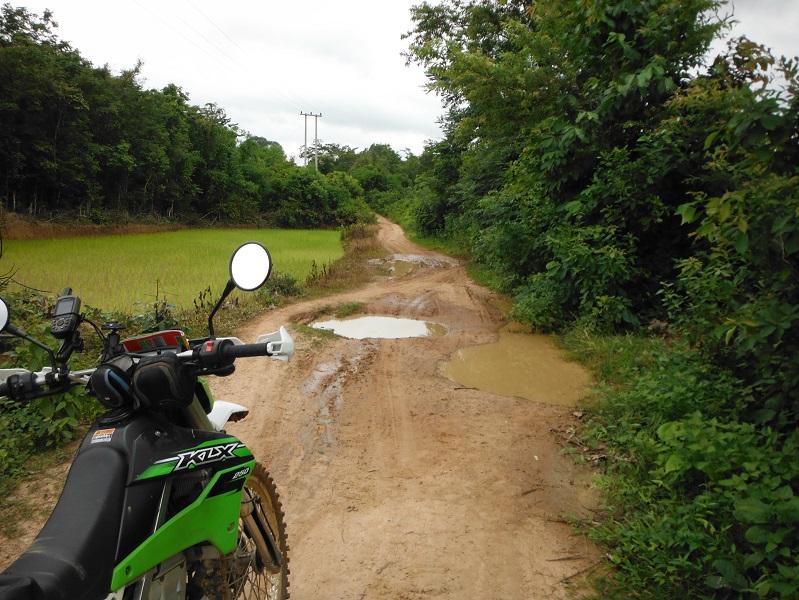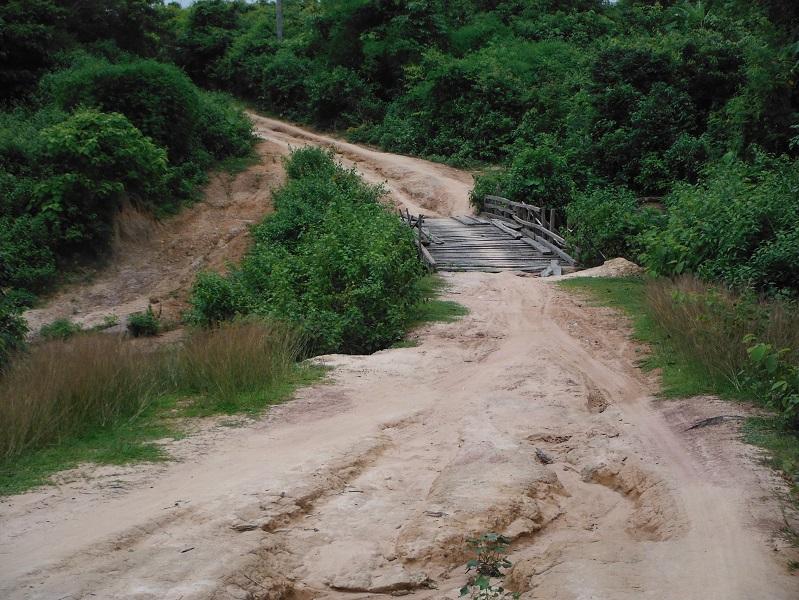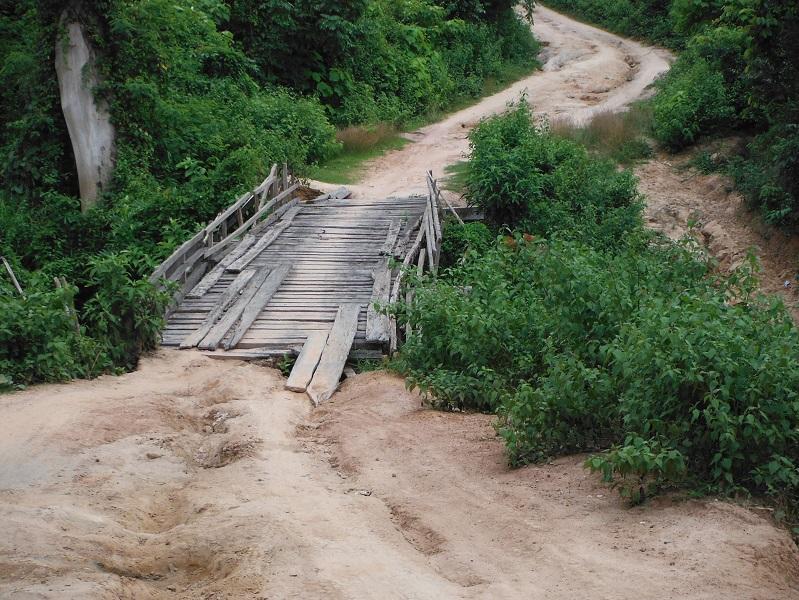 I arrived at the Kaeng Lin Rapids, and the water wasn't pumping like I thought it may have been. It was the start of the wet season, so perhaps I was a bit early.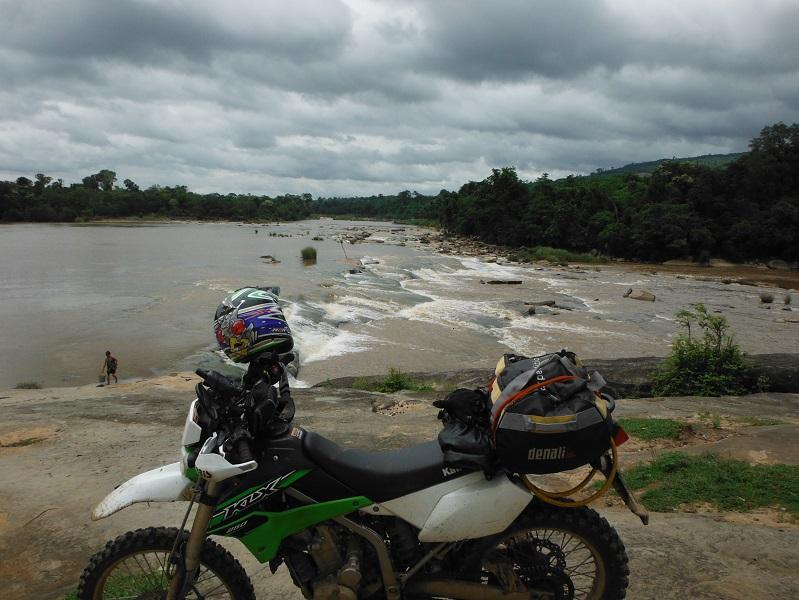 This is what the rapids look like from space. Googles big drone.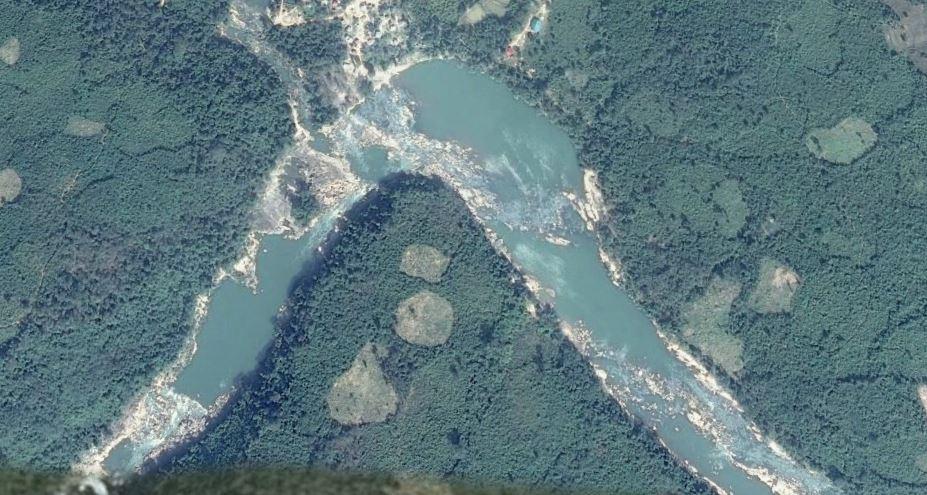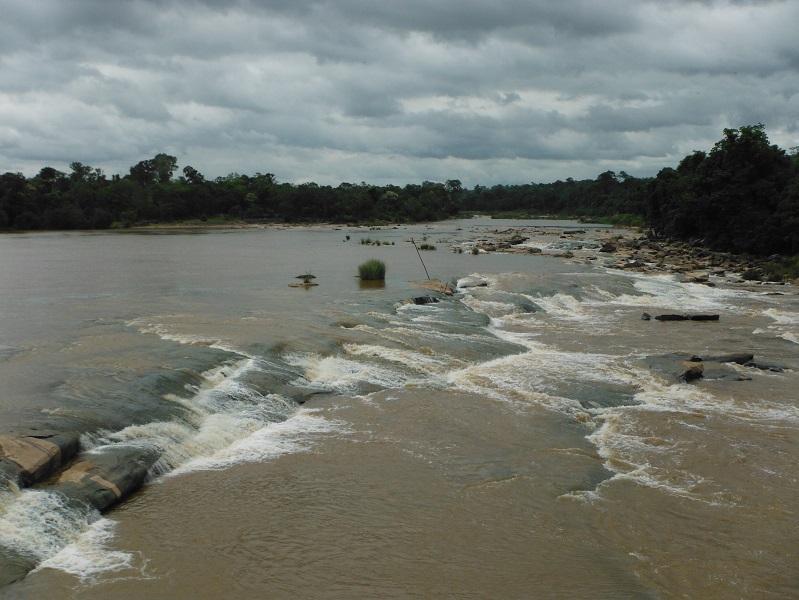 It's a pretty awesome sight although my little camera doesn't show just how impressive it is.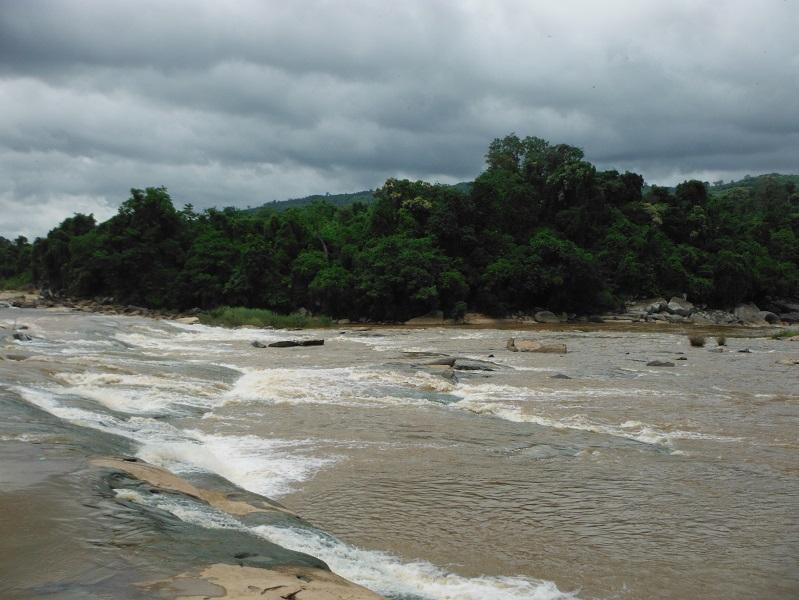 I reckon in the middle of the wet season this would look and sound amazing.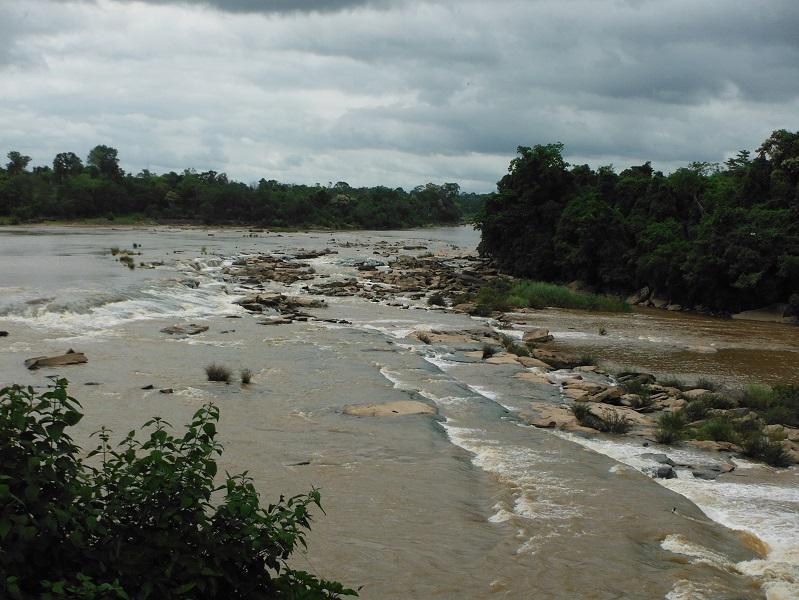 On the way to the Bamboo bridge I came across these real Lao adventure riders.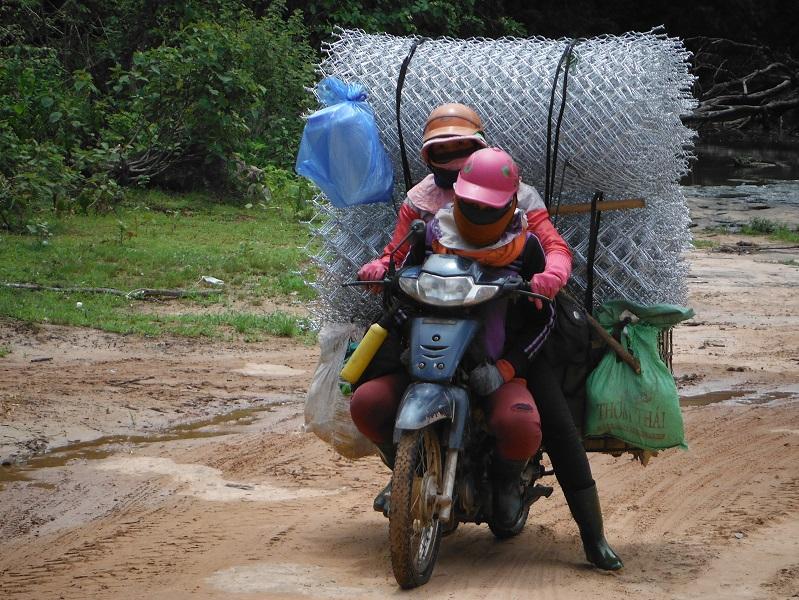 You reckon you need a flash "Adventure bike" to get around Laos. Yeh right…Tell it to these two young ladies.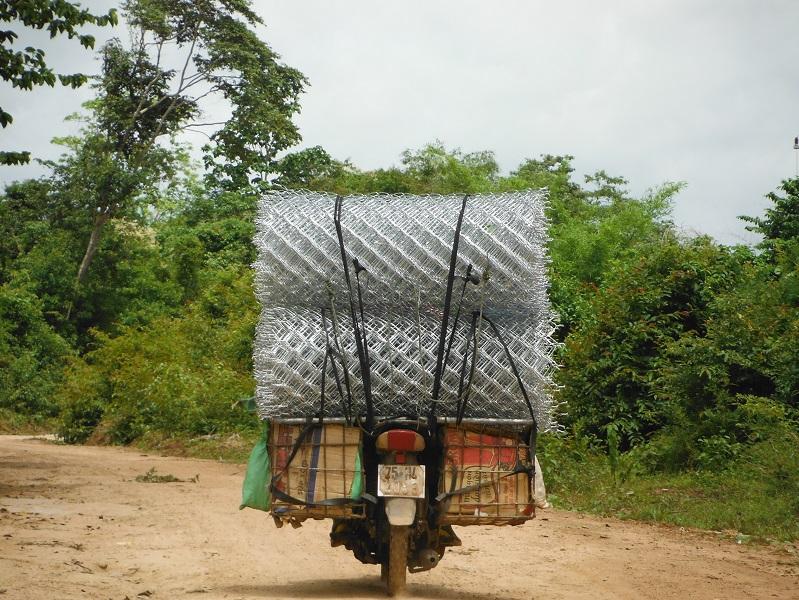 When you see this bridge for the first time you get goose bumps. Its spectacular.
The bridge is looking a little run down since I was here last year. As you can see the safety rail is missing in some spots.
Now that's what I call art.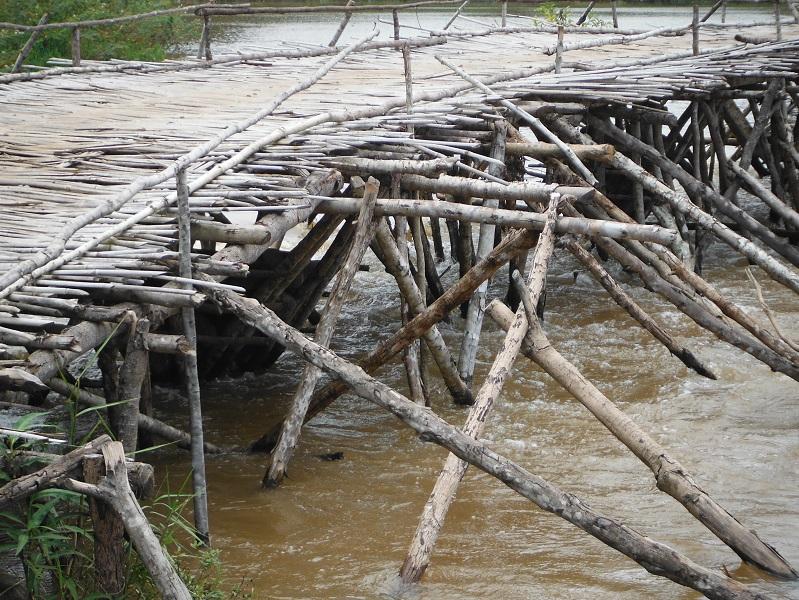 I rode across the bridge to the village on the other side of the river. These two kids looked shocked to see a person dressed up like a spaceman in there village.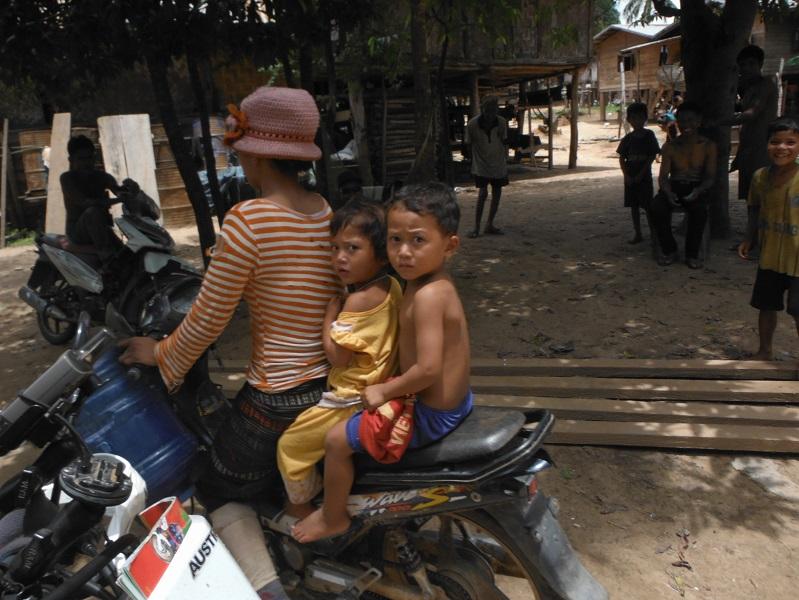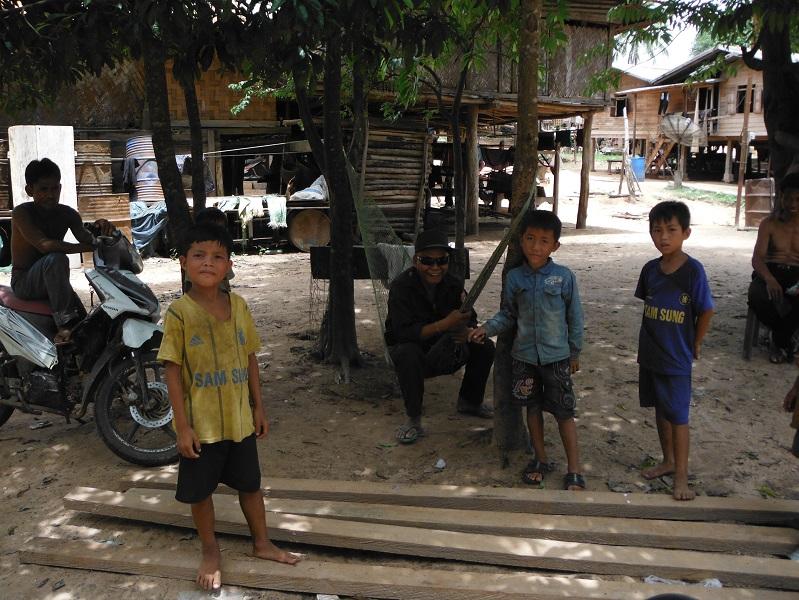 After a laugh with the locals it was back over the bridge.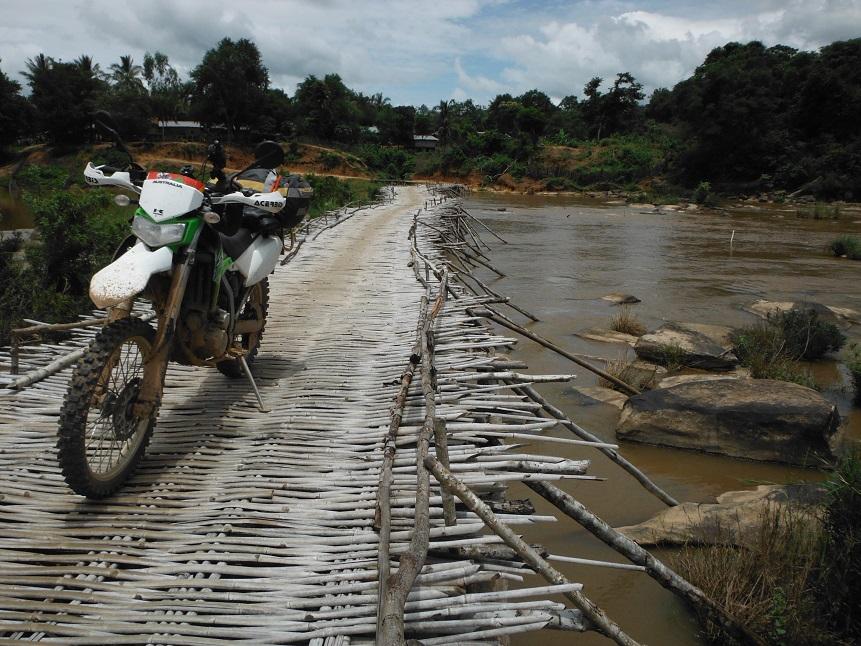 The spaceman, in a miss timed selfie.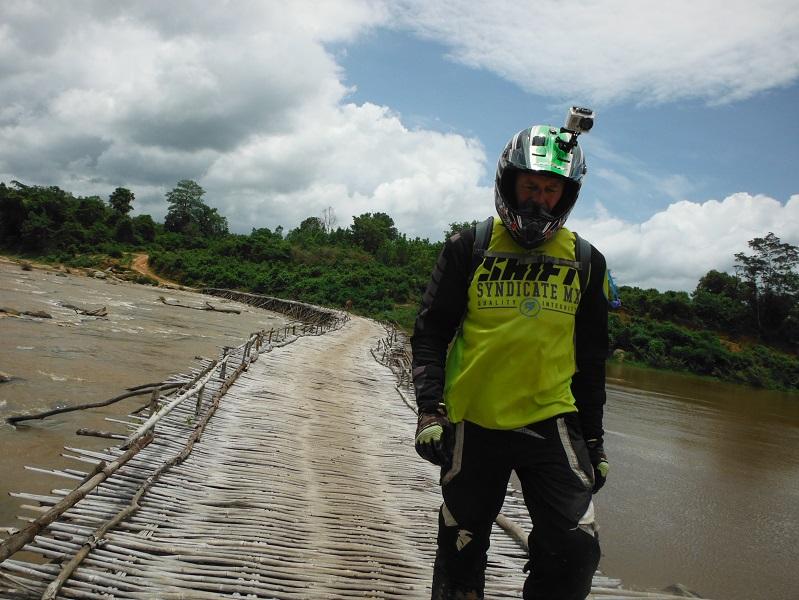 Just love this bridge. IMO this is the number one must see in Laos.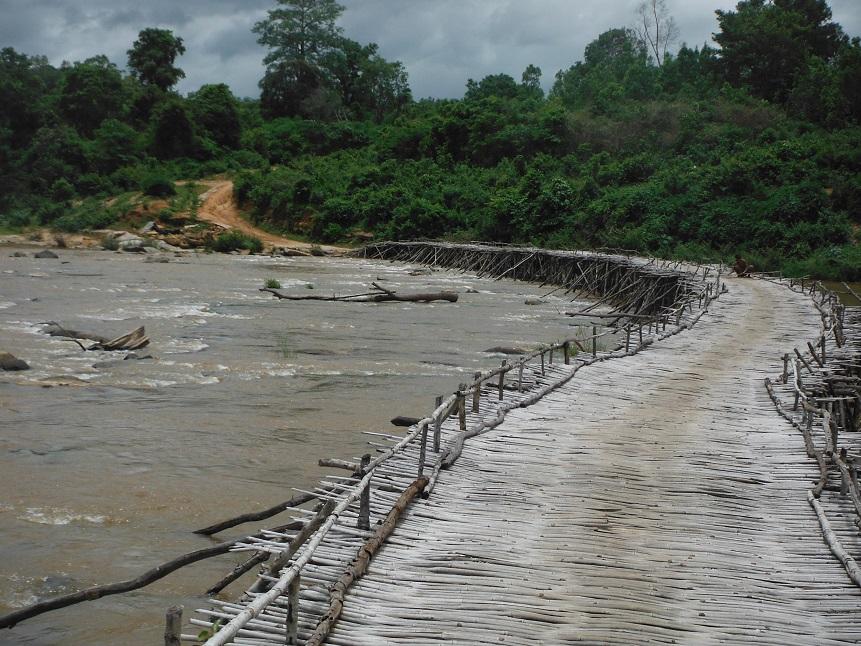 I rode into Nong after being lost for an hour or so, and while looking for a place to eat I noticed the Phet Lam Gneune Guest house and its array of war time souvenirs.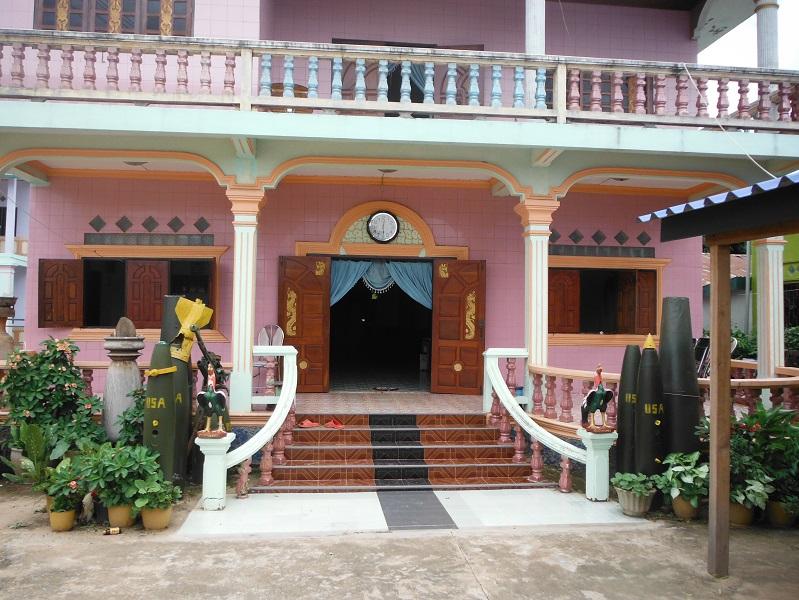 I didn't stay here as I was heading back to the bright lights of Xepon, but it did look like a nice guest house. One to remember.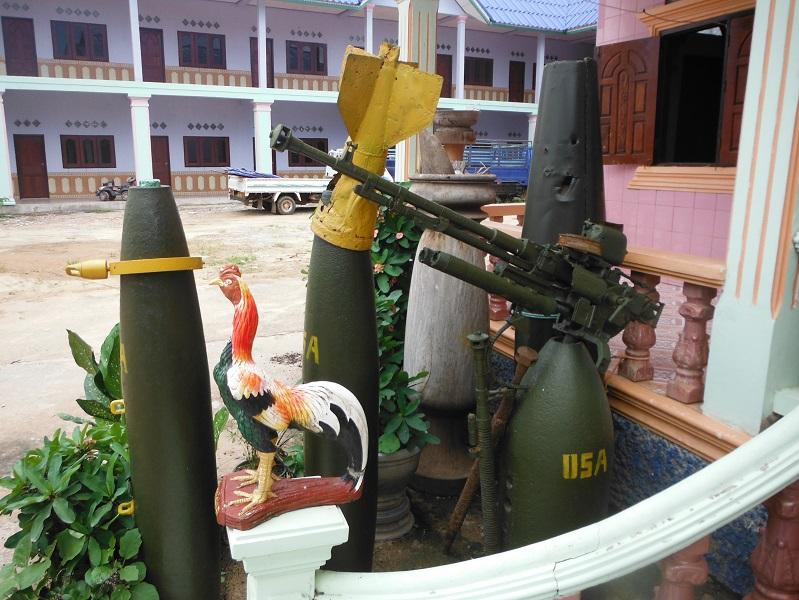 I was starting to worry if there was going to be any fuel left for me.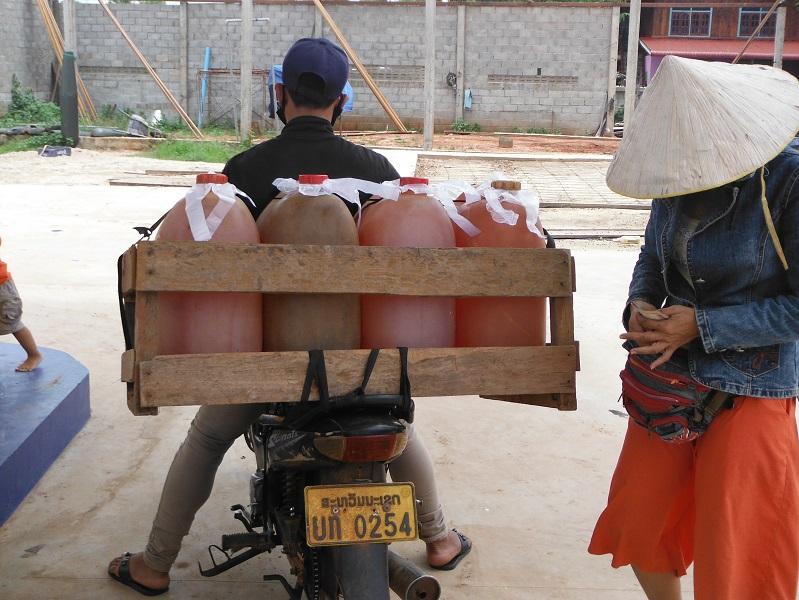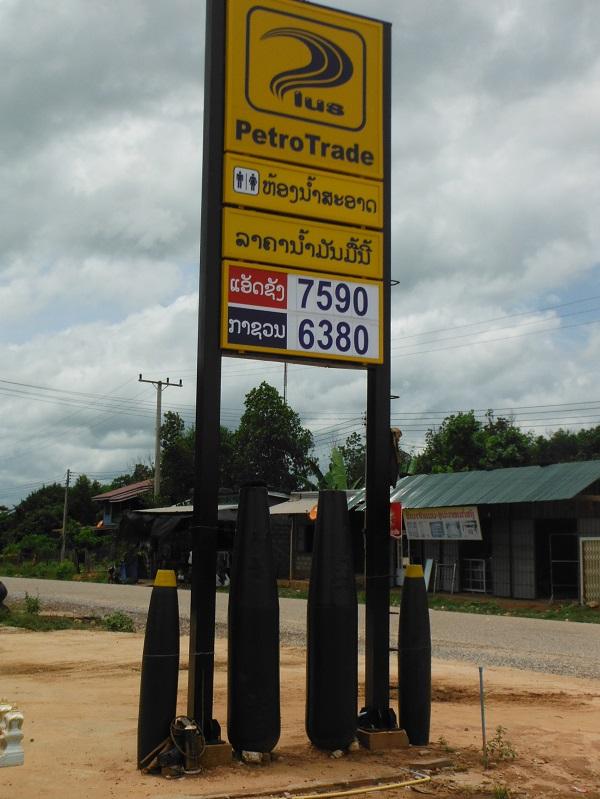 Having a laugh with these little kids in Nong before heading up the road back to Xepon..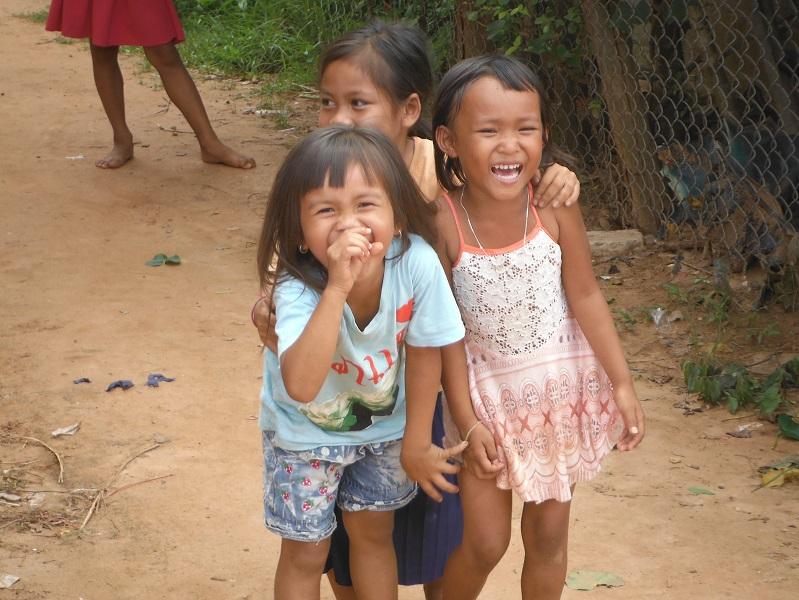 There is so many tracks in and around Nong. All great riding, although its so easy to get lost..but then again, I still get lost in Chiang Mai.
You've got to see this bridge before it disappears.
Short video clip on the way.
Moto Rex
Last edited: