Pai to Fang via Wiang Haeng.
Great dirt and tar ride that has plenty of things to see along the way.
The way.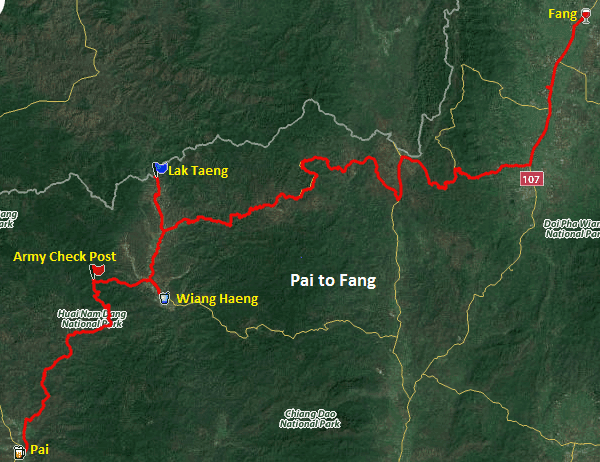 There's a few steep hills as the profile shows.
This river follows the road for a few kilometres just north of Pai. To get on to this road you need to turn left just over the bridge that leads out of Pai.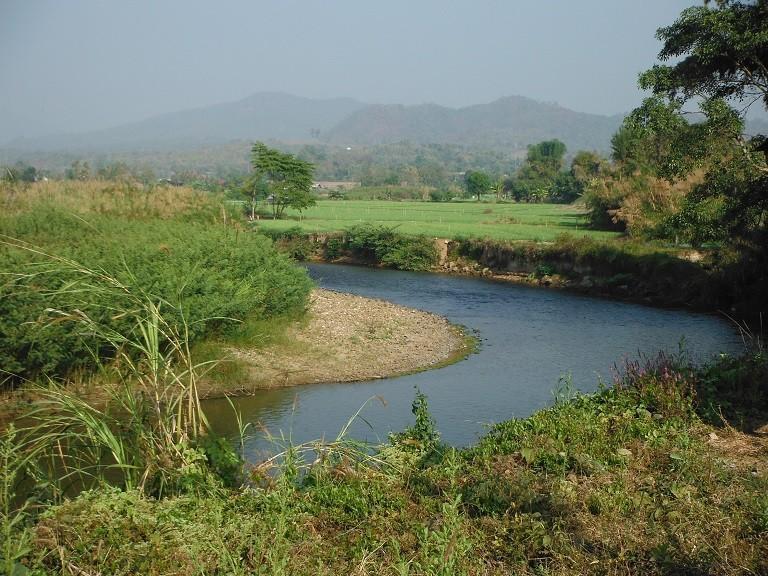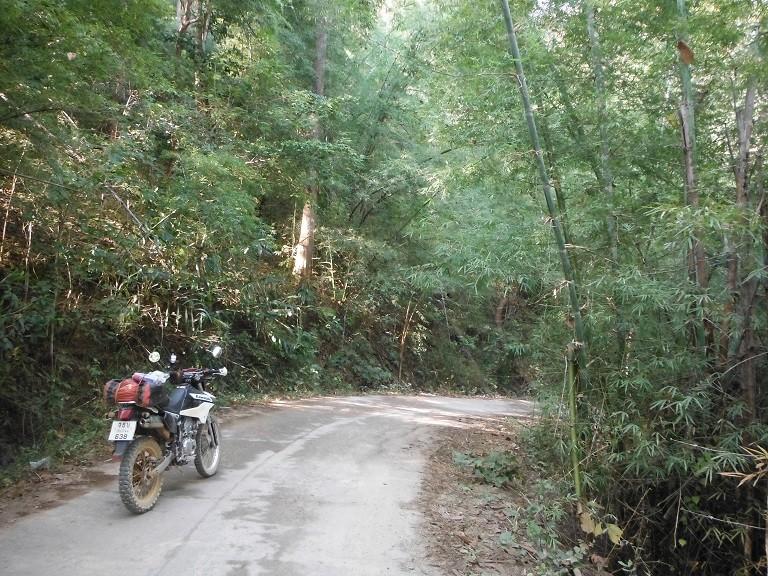 Good to see there's a bit of English at the junction to help work out which way to go.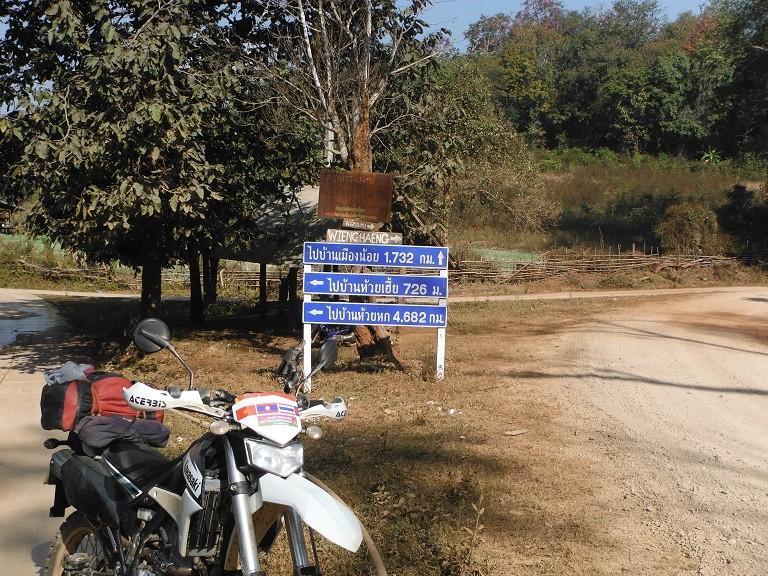 Same junction a few years ago on my first trip, where the only English text was on the trusty GT-Rider map.
Start of the dirt where you could choose between the river or the bridge.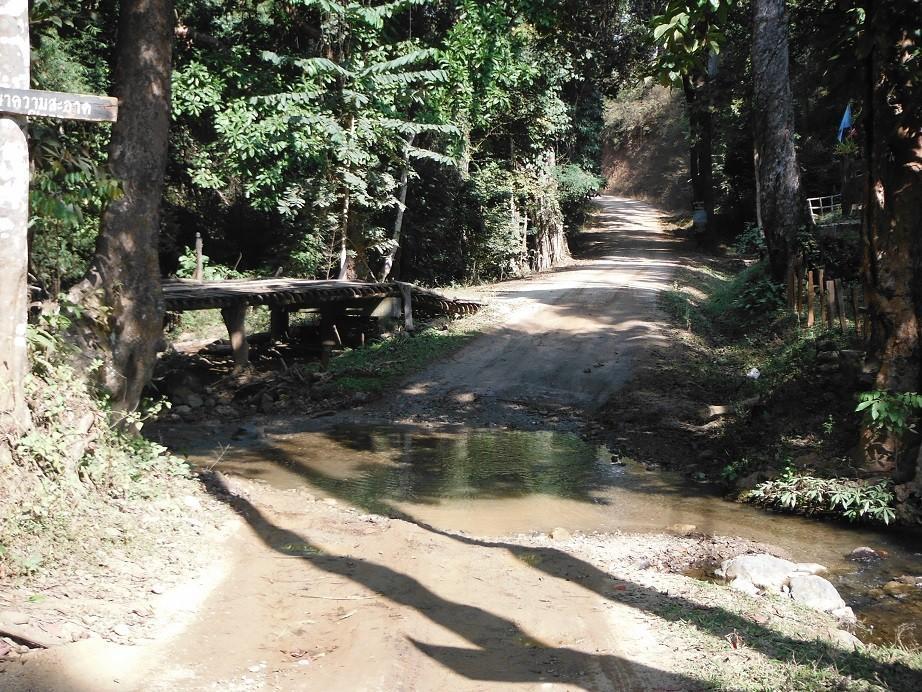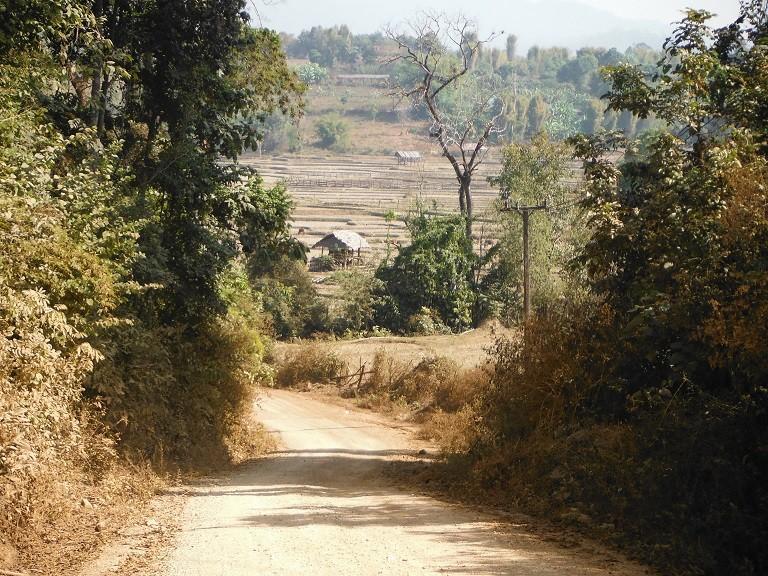 Nice through here.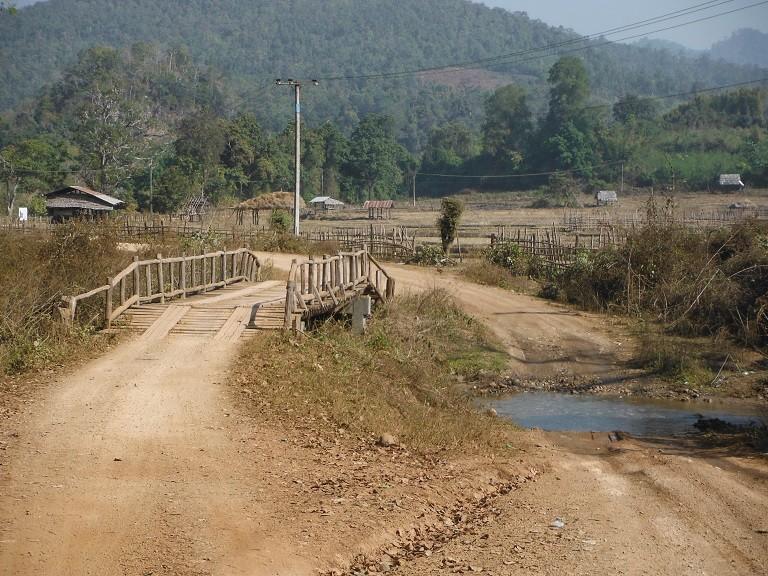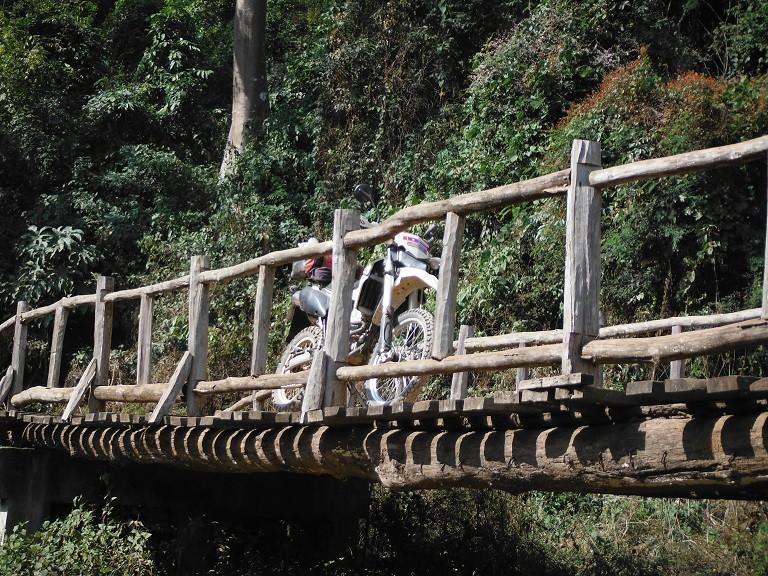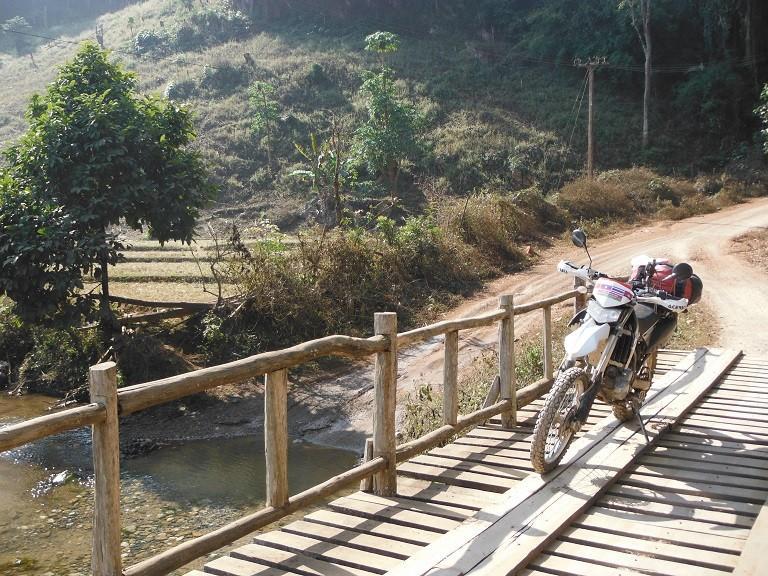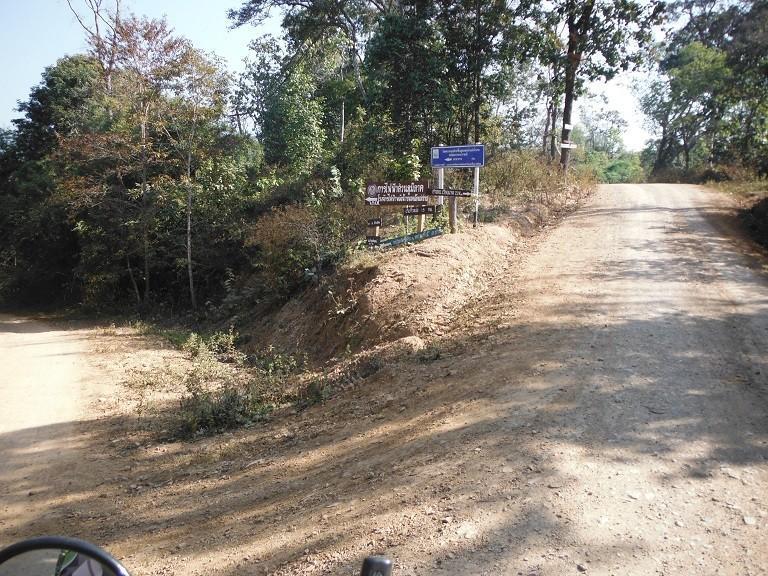 I reckon the track to the first army check point at Hua Pai is the best jungle Ive seen in Thailand.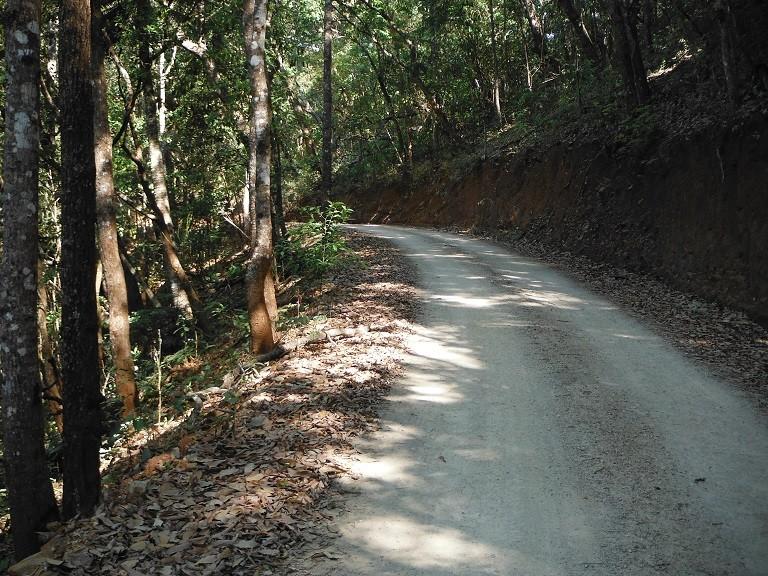 Great cool sunny day, with plenty of shade, made it prefect for riding.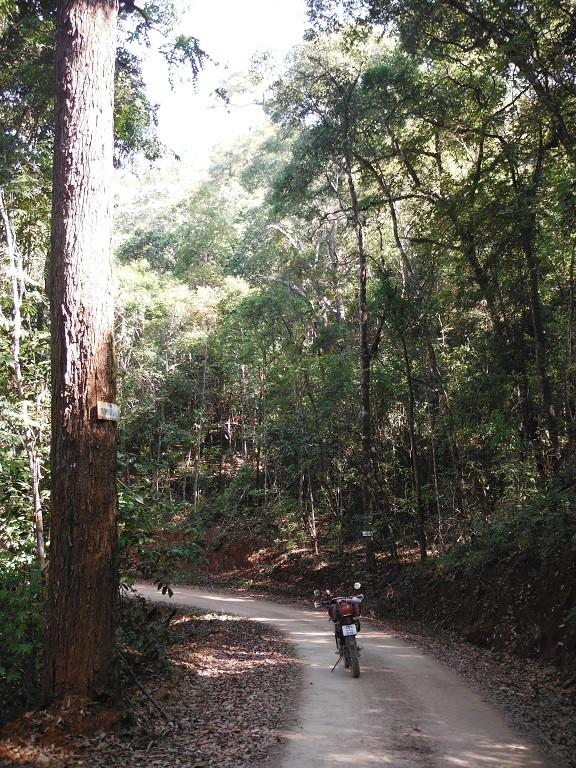 The first of four Army post/check points for the day. I was stopped at each check point and asked where I was going. They were all friendly enough. Twelve kilometres beyond this check point is the Myanmar border, but your not allowed to go past this gate.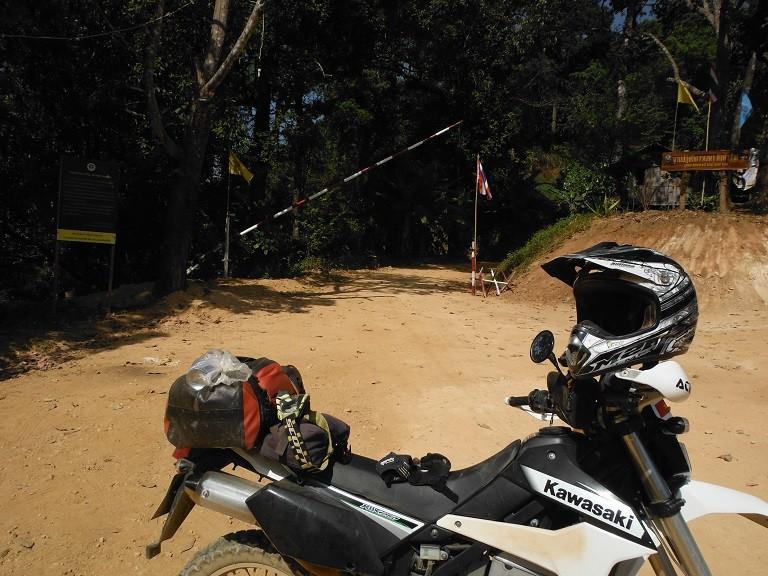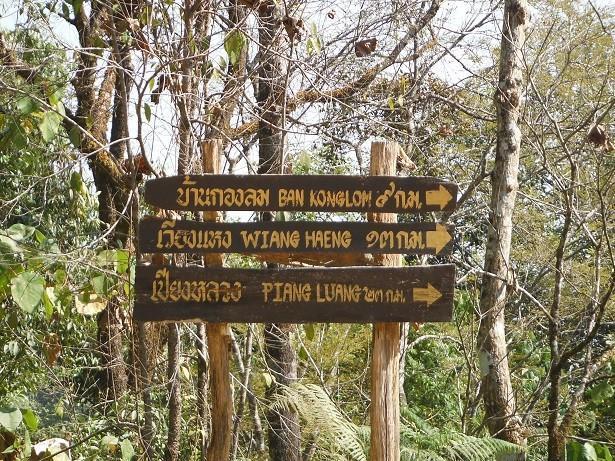 A temple at Ban Kong Lom where the dirt ends, and the tar starts.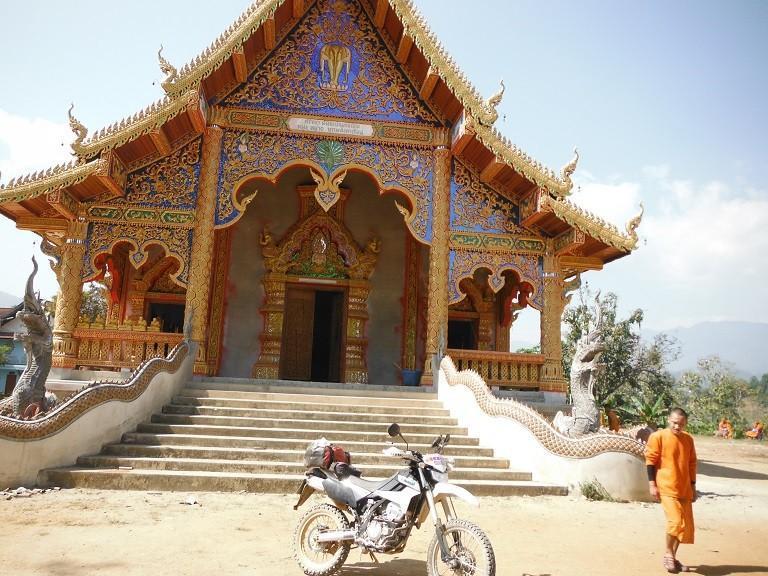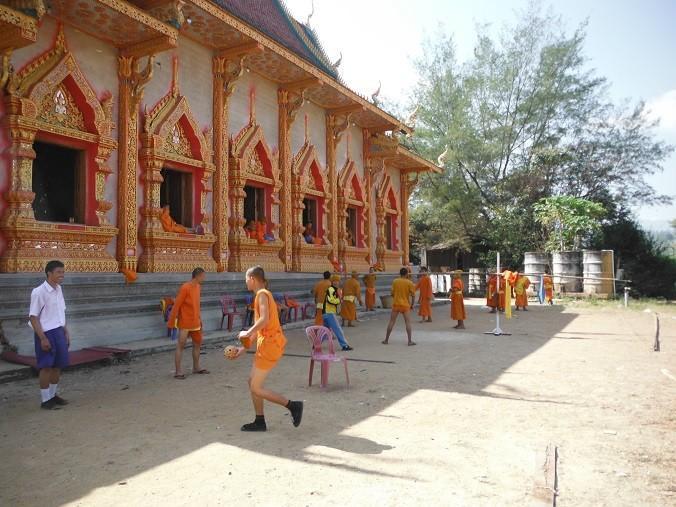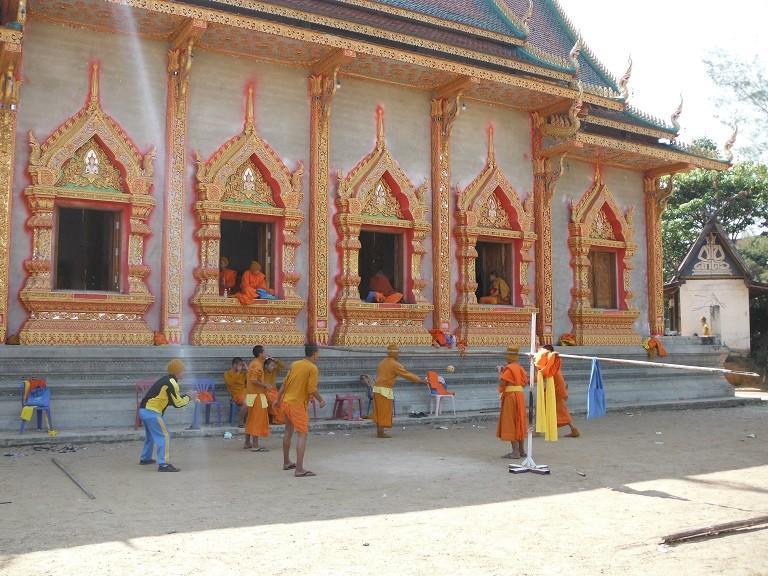 I arrived in Wiang Haeng around lunch time and spotted this little restaurant which looked to be a great place to stop, as long as you weren't a chicken.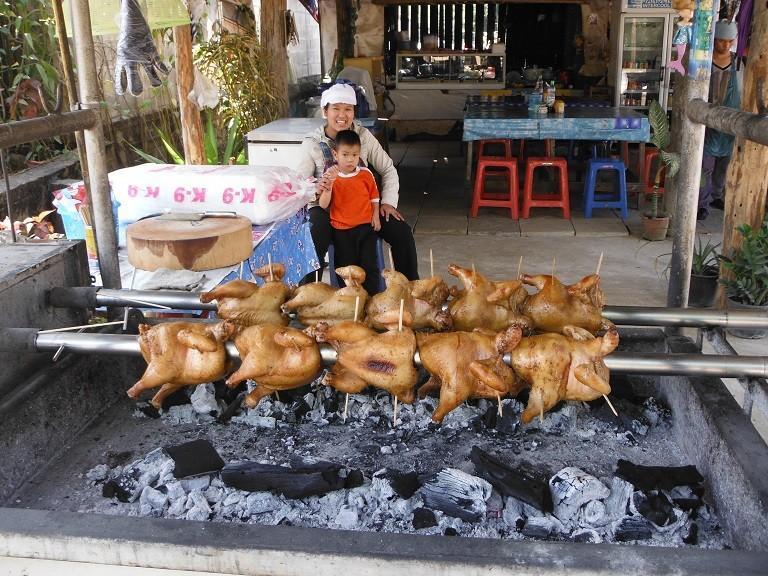 I went for the rice which was very nice.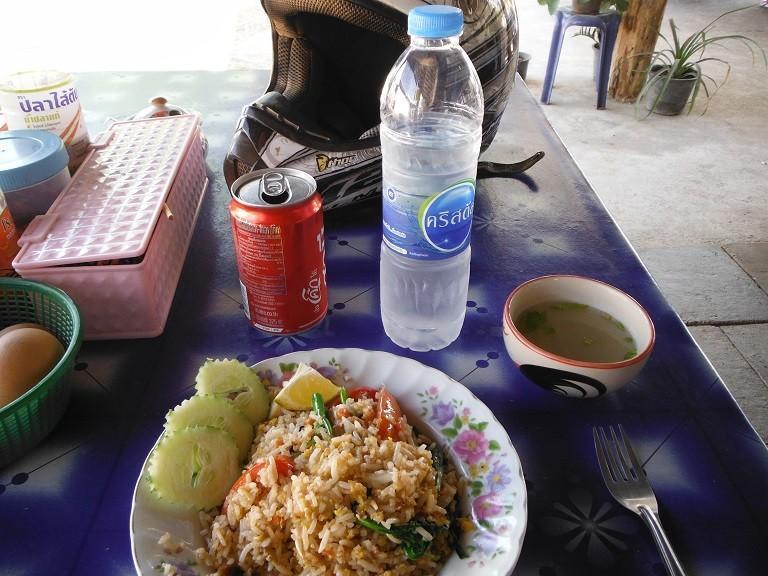 After lunch I headed of to the Thai/Myanmar border at Lak Taeng.
The KLX parked right on the border just a stones throw from the Wat Fa Weang In.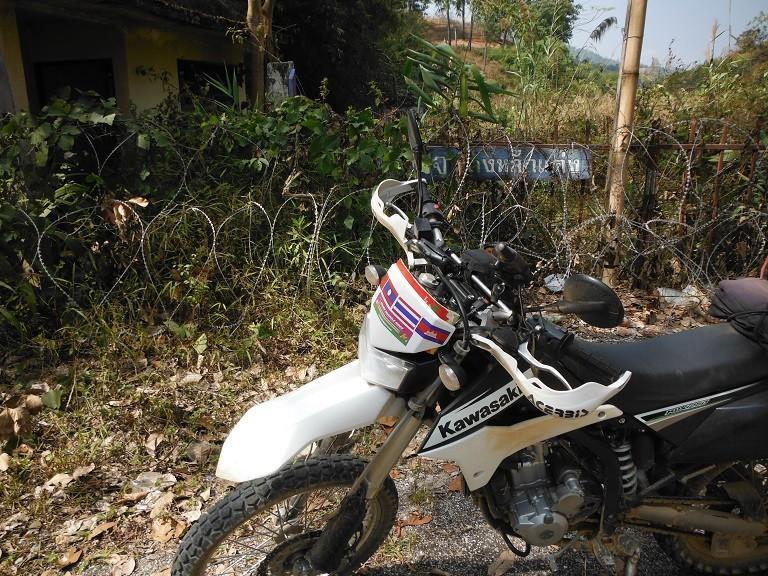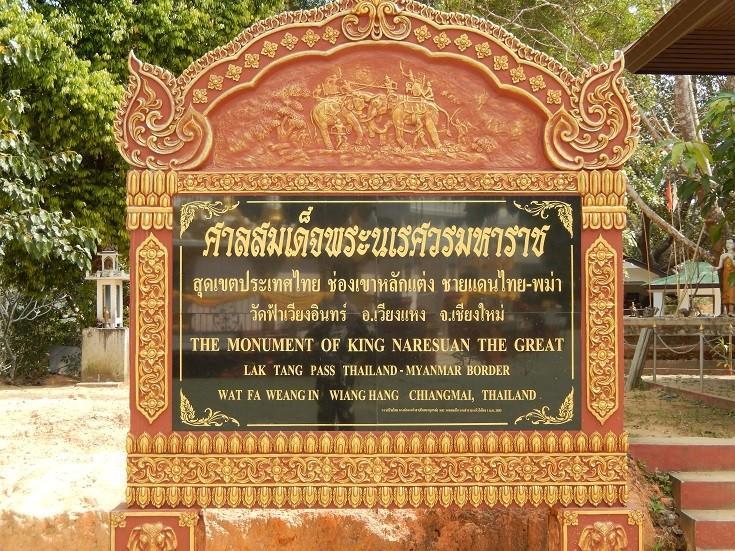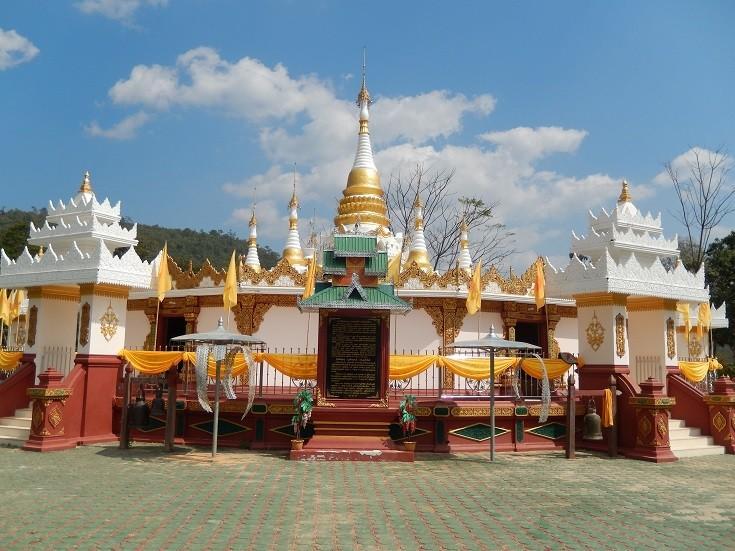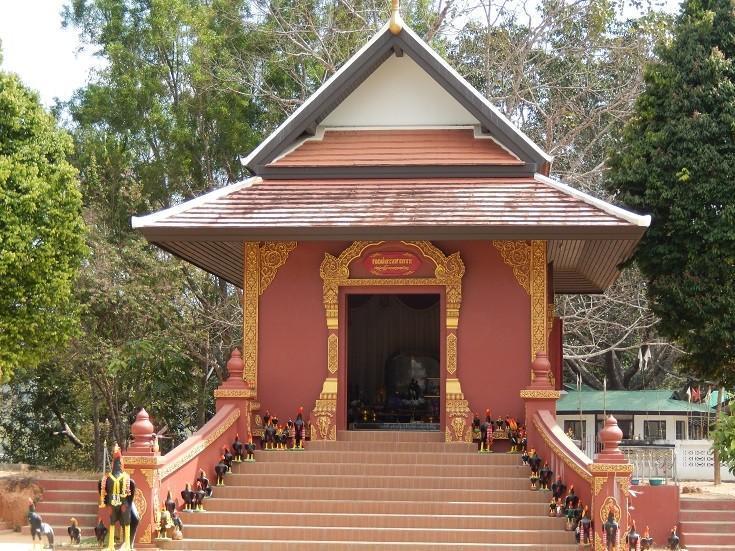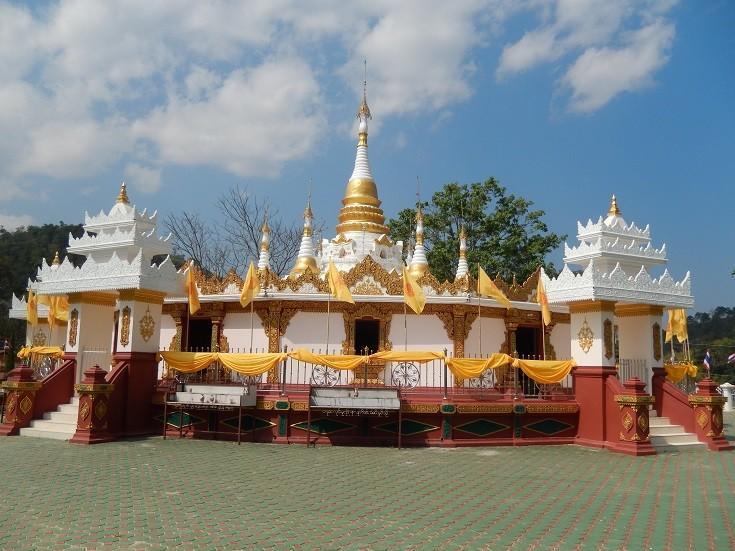 Looking across from the Wat, you can see the fortified border, and the Burmese army's bucker.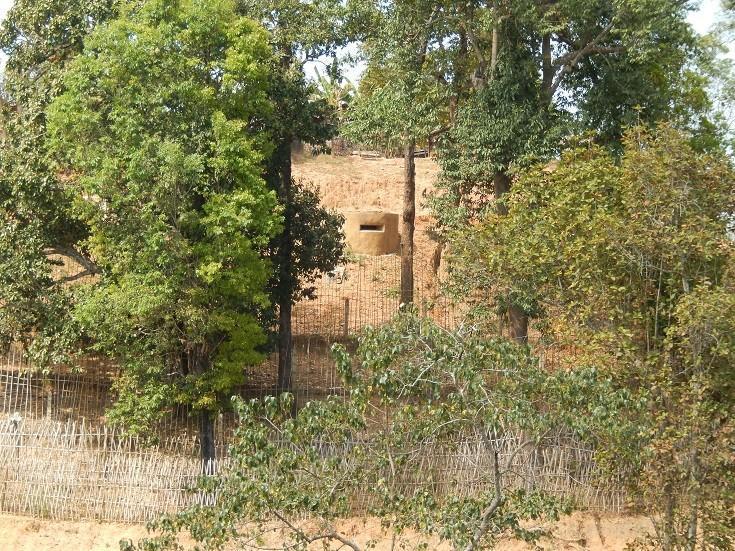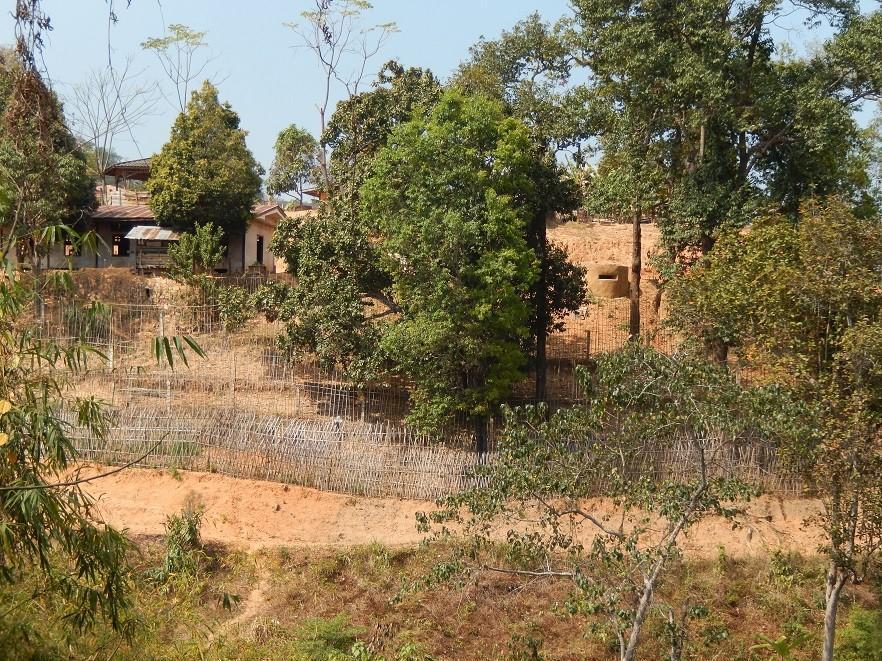 Back on the road to Fang.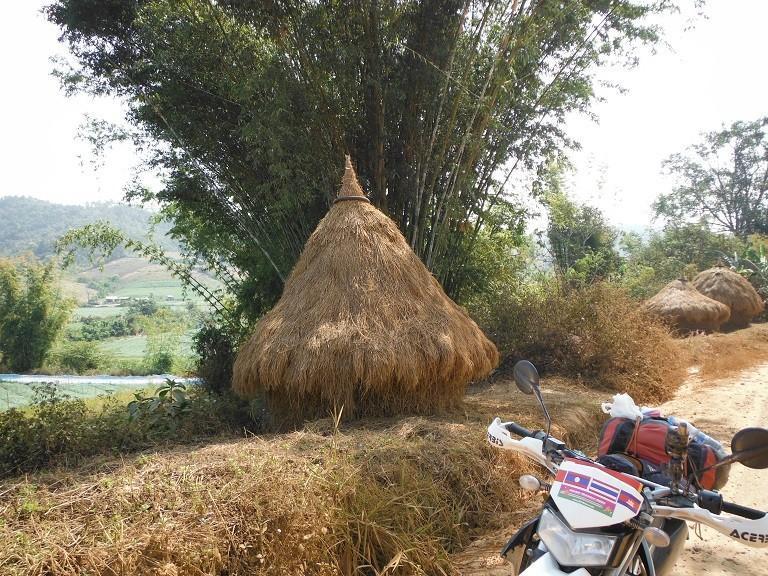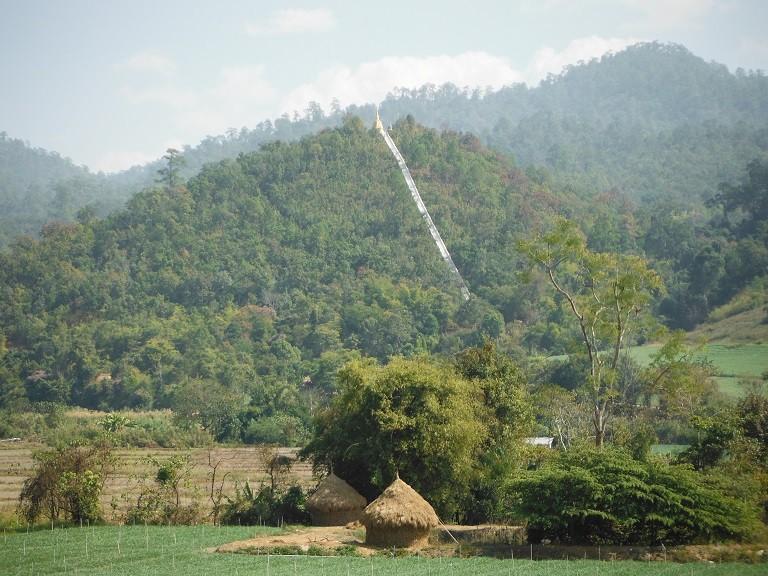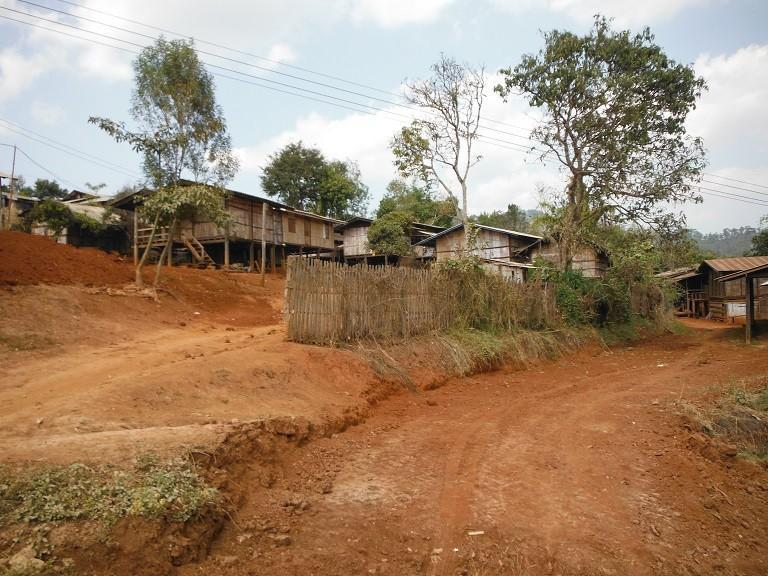 From Chong to Muang Nga, the road is full of sharp edged potholes, but still a good ride.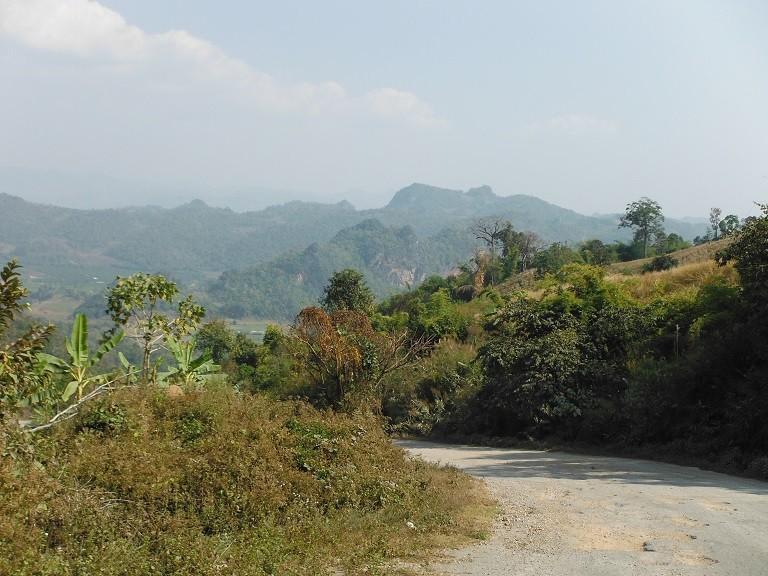 Chinese new year was in full swing, and this trader in Arunothai was busy selling all things red.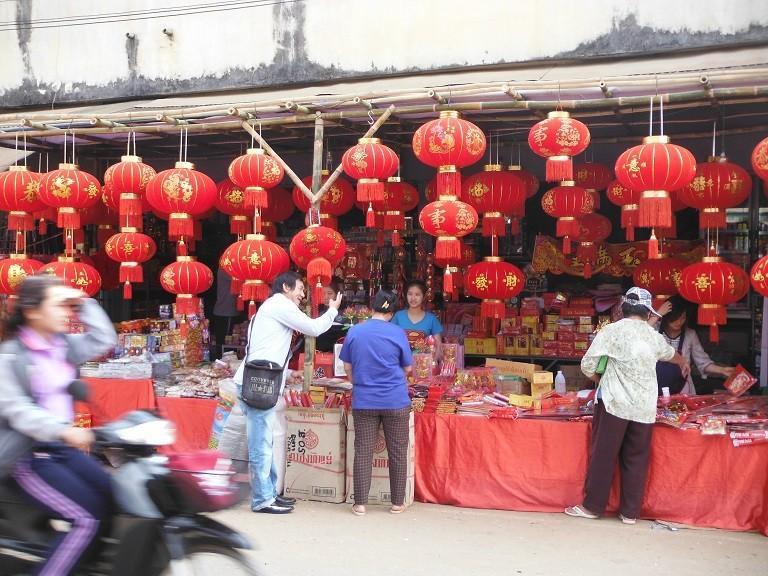 It was getting late so gave riding to Fang via Doi Ang Khang a miss, and instead rode to Chai Phakarn, then straight up the hwy.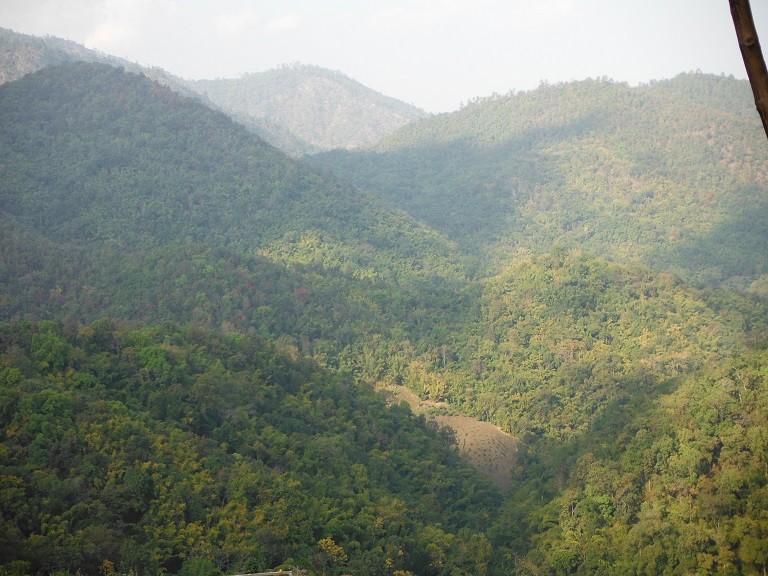 The next morning at my favourite breakfast spot in Fang next to the post office.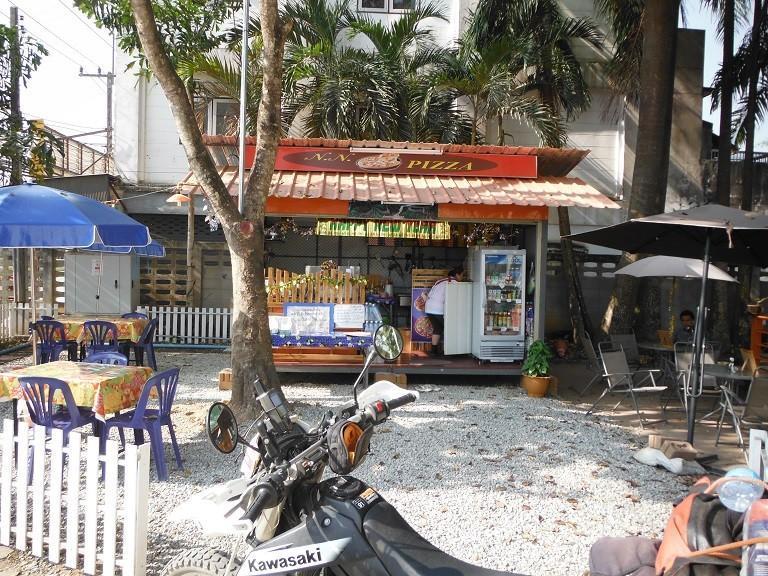 Its was a good ride…but there all good. Would like to stay a night in Wiang Haeng for a night one day as it's a nice little town, same could be said for Arunothai.
Moto-Rex