This august I just did a two week motorbike tour around the Yunnan province. I am planning to give an impression of this tour by means of a photo report.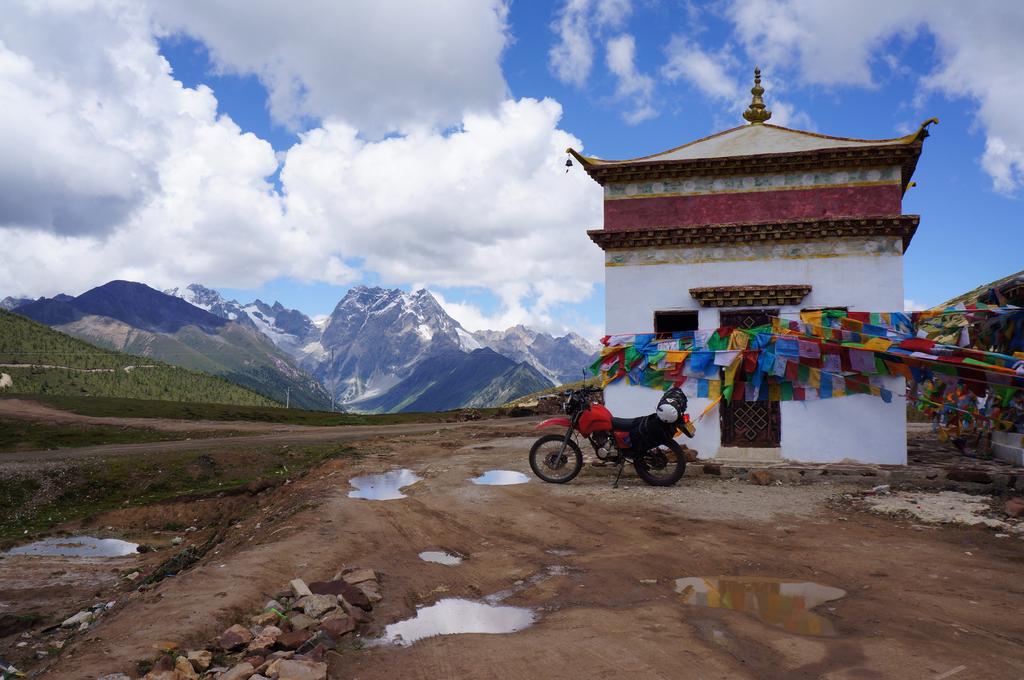 Into the Chinese Himalaya
I rented a motorbike from Jia at www.ridechina.com, based in Kunming, capital of Yunnan province, China. Check out this website, they've got great programs in and around China for group motorbike travel, as well as individual rental. I chose to rent a bike from them. Clutchin in my hand a peace of paper with a Chinese adress, I took a taxi. Some 40 minutes later, the taxi dropped me of at a small motorbike workshop in the west of the city, where my bike stood waiting.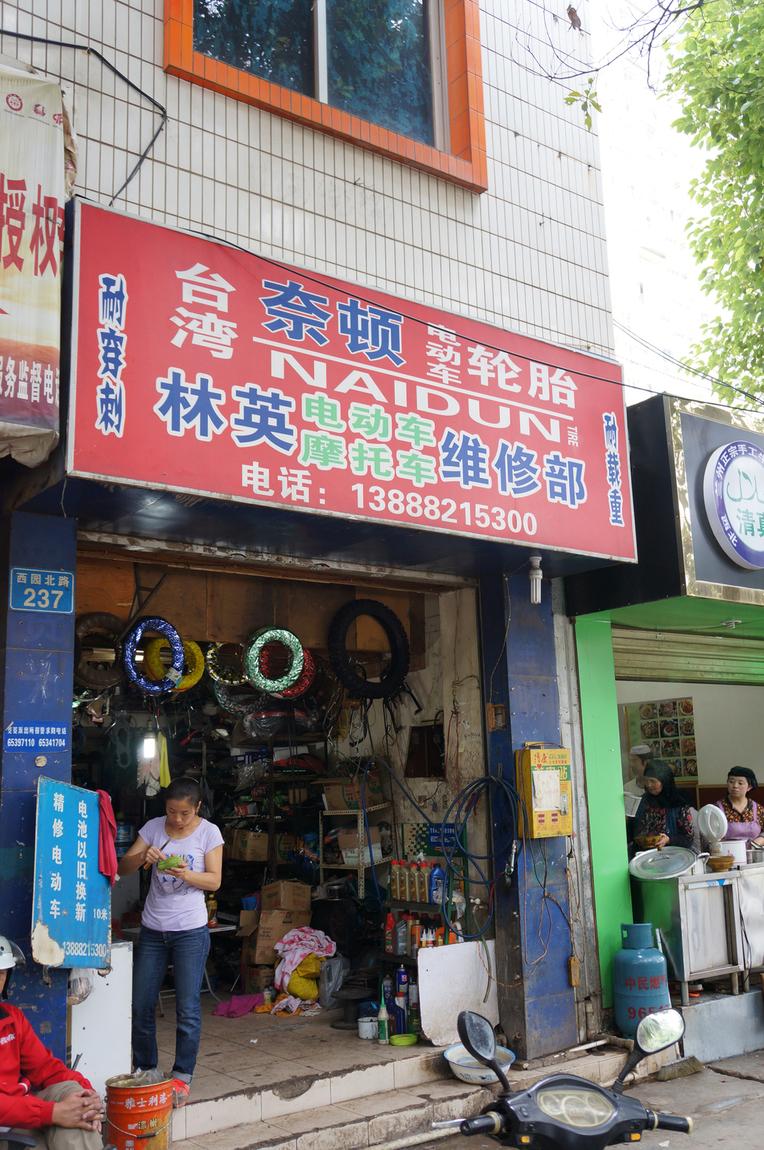 The motorbike workshop in Kunming
It was a bit of a strange bird, of a Chinese brand named Shineray - model unknown - sporting two enigmatic stickers which read "TOP-formula1". The plastic tank was obviously an aftermarket item, very large but providing a range of over 400km. Electric starter and a sturdy luggage rack on the back made it just good for the job. Nobody around could speak any English (Jia was abroad with a group), but they were clearly briefed about what to do. With gestures I made clear I'd clear I wanted to install my Zumo gps on the bike, which they promptly did. After some instructions - in sign language - I wrapped my duffelbag on the luggage rack and dropped the rest of my stuff in the side pockets.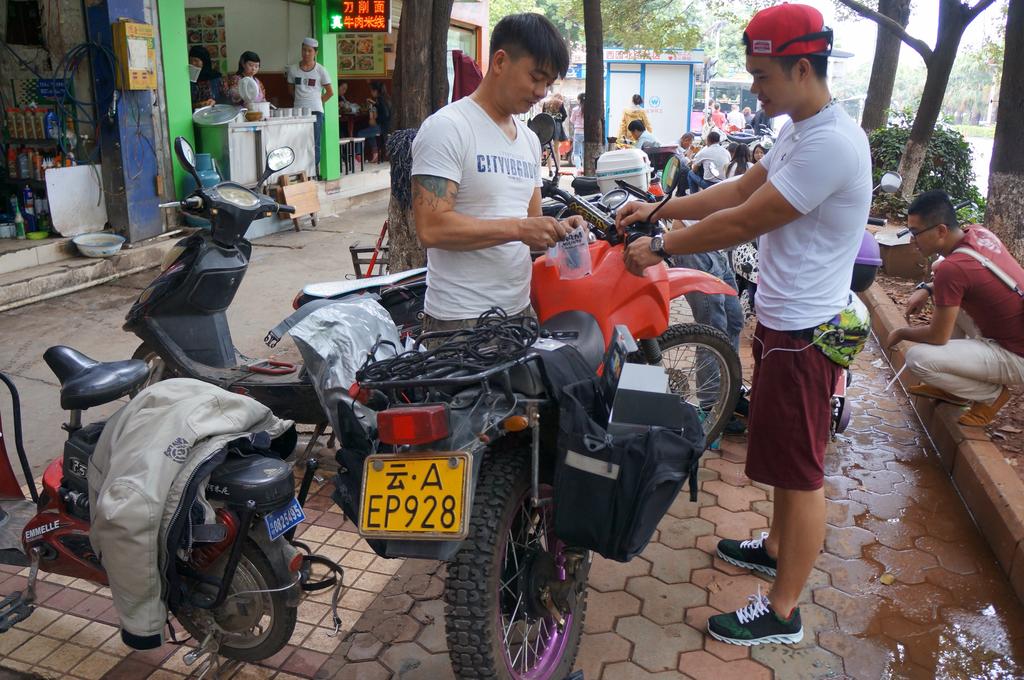 Installing the gps
After the guys at the workshop gave me a big smile, I got onto the boulevard for my first kilometers on Chinese roads, confident my gps would bring me to Chuxiong, some 150km to the west, where I had planned my first overnight.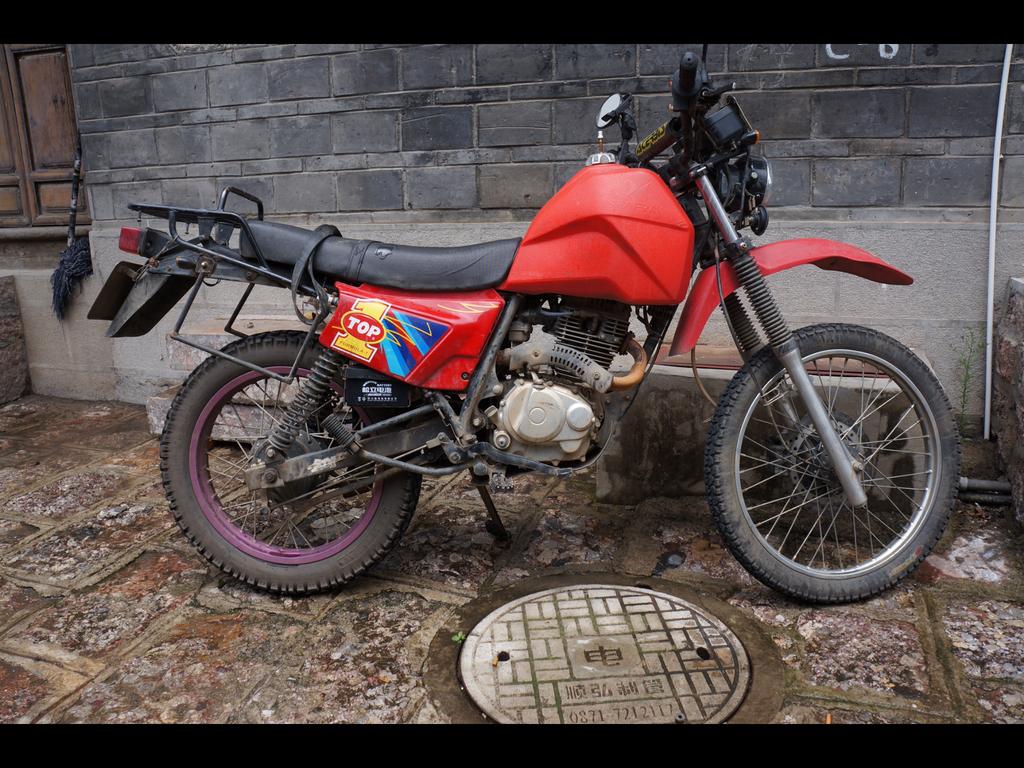 The Shineray motorbike
I didn't take long before I noticed my gps did not only freeze, but also indicated a point some 12km of where I actually was, rendering it pretty useless. Asking directions along the street invoked only strange looks, so it was pretty much up to me and the moslty Chinese roadsigns. After some luck I found the right road towards Chuxiong.
When I got there some three hours later, after some very poor roads and trough pouring rain, I checked into a local hotel. Then it suddenly dawned upon me I was actually in another town, named Yimen, some 40km off the planned route.  I decided to stay. To be continued...