What a weekend, what a blast.. second day since the ride is over, aching more than ever..
A memory for a life time with fantastic people.
How did we get here? Last year when I was on my sojourn in Laos..
Lam said to me.. Why don't you come and ride here in Vietnam.. I thought, now that would be cool.
We must have known each other for close to 2 years now.
Lam also has a keen interest in Laos and adventure riding.. so we would help each other out with information.
My new job was getting closer and no time to go to Vietnam and ride just yet.. so we agreed.. To look at April as there are lots of holidays then.
Well it worked out best for everyone in May.. Long weekend for me to get over to Saigon.
Lam and Viethorse could finish their work and we can ride Saturday in the sand dunes and back to Saigon and Bangkok Sunday..
My last time in Saigon was about 6 year ago for an Inmarsat conference. The time before that was 1997.
The old US Embassy building was still standing with a padlock around the gate.. Vietnam had not long been opening up.
This place is really booming and open for business. Amazing changes in nearly 20 years since my first visit.
First things first...
VietJet to HCMC was just over 5000 baht return including 20 KG luggage.
Helmet and boots on the plane...
Ready to board.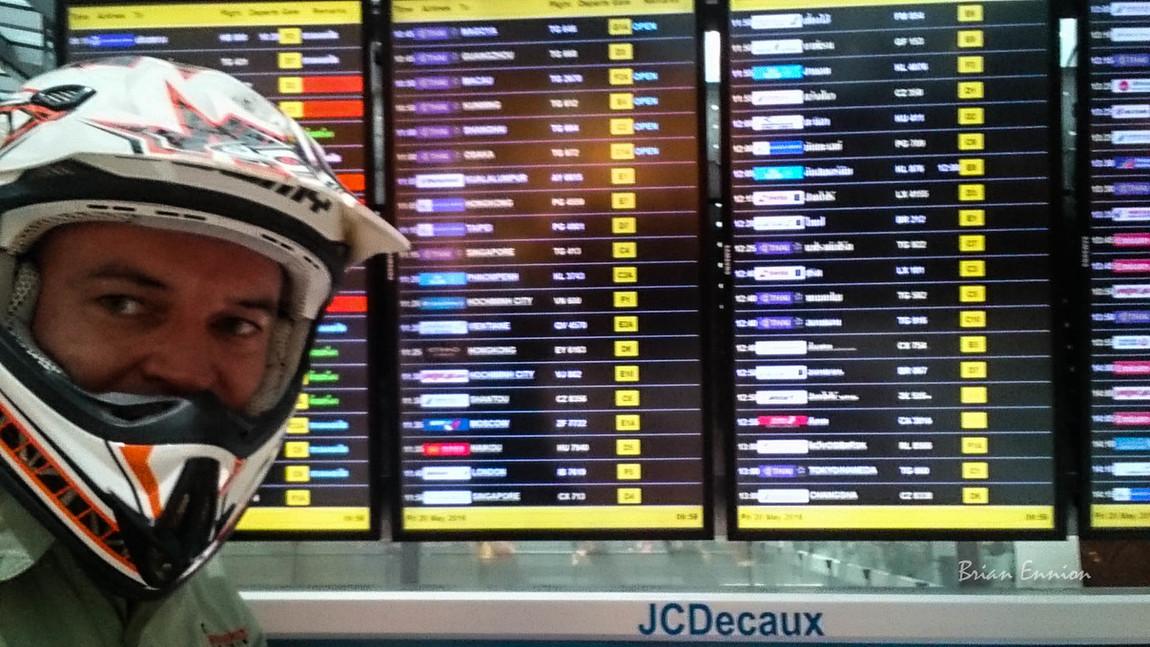 Probably time to update the Vietnam visa thread..
Things have changed a fair bit. around 5 or 6 western countries can get Visa on arrival now. No fee
Those that have to pay.. The fee is down by about a third of what it use to be as the Gov't is trying to encourage tourism
- Watch out Thailand..
- You still feel tourism is new and the people are not jaded by it here.
- Even customs and passport control are friendly.. Not the miserable sour faces you get at the airport in Bangkok.
It has been discussed that Aussie and Kiwi's will get free visa access soon.
Well I am all up for saving some baht.. So this trip I decided I am British.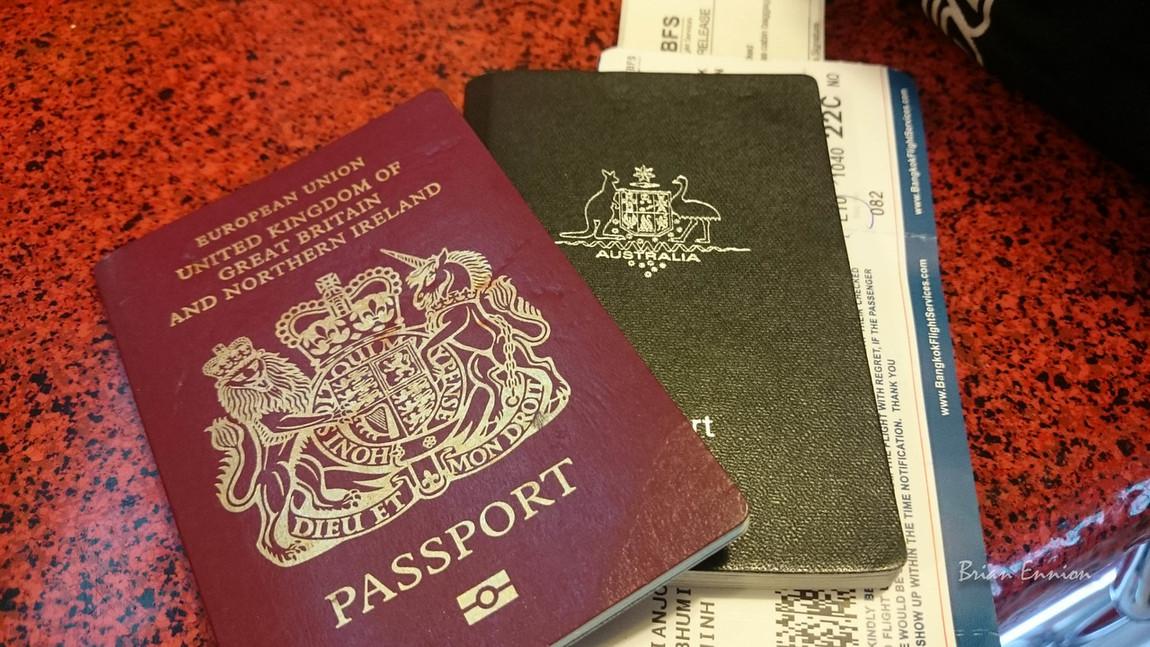 Lam being the very good host that he is.. directed me to one of two taxi services that won't rip you off.
They didn't and were very friendly and even helped take the bags out of the car in to the hotel.
Nice run past the old South Vietnam Presidential Palace.. ( went inside on past visits.. Worth a look if you are in town )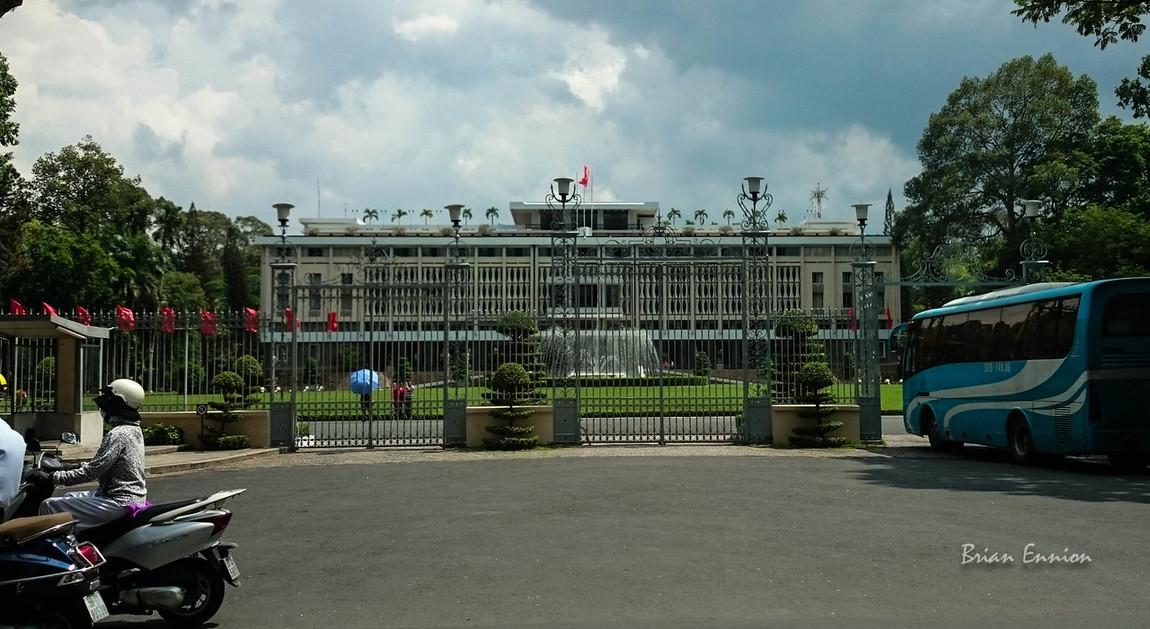 Then a mega Harley shop...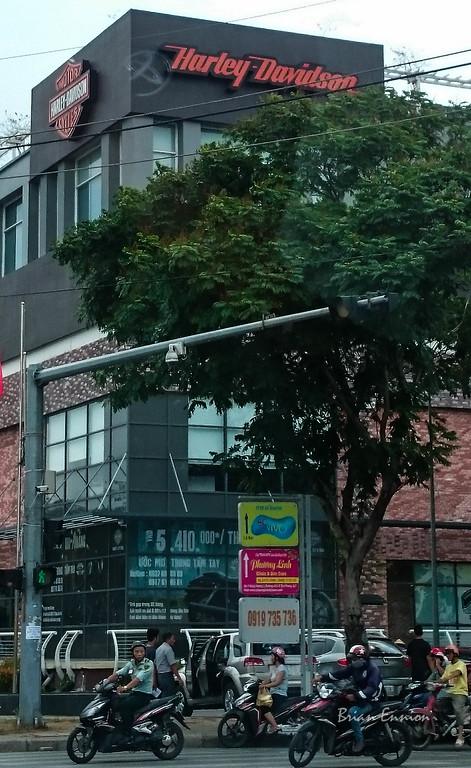 Lam booked me in to a hotel near his place.. as Saturday morning we were leaving at 4am
Leaving.. not waking up.....
600,000 Dong.. I guess around 25 USD..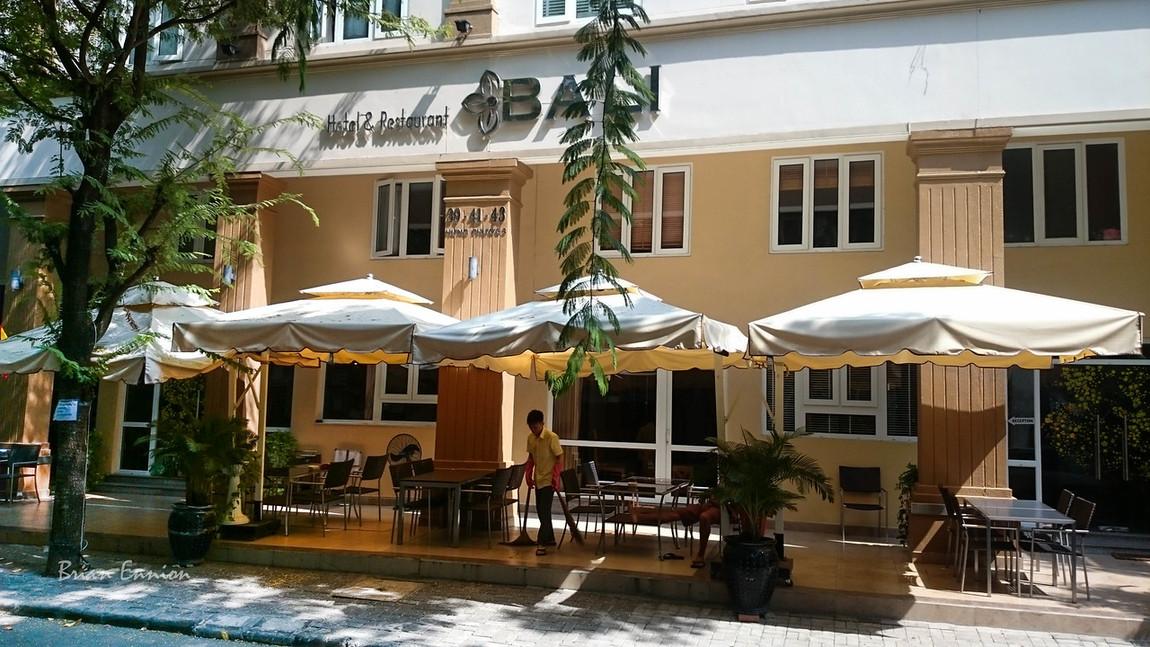 I was still a little seedy from the beer and curry the night before with Adrian..
But managed to call Beer O'clock while waiting for the fellas to finish work.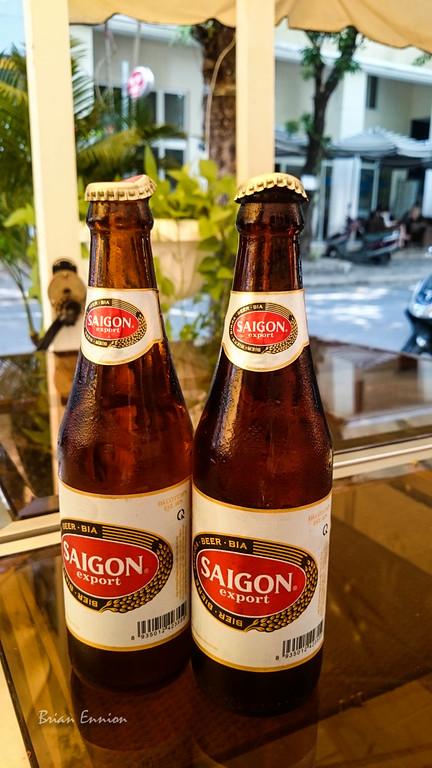 Followed by two more as was feeling pretty bloody good.
Lam had to take care of his family and load up the bikes and would join me later for beers and cheers..
So decided to go for a walk.. This area is a new part of Saigon.. 10 Years ago I would have been walking in swamp land
It did kinda remind me of being in Singapore.. No disrespect.. but I guess I am old fashioned and like a bit of dirt and grime and chaos.
All a little too clean and nice...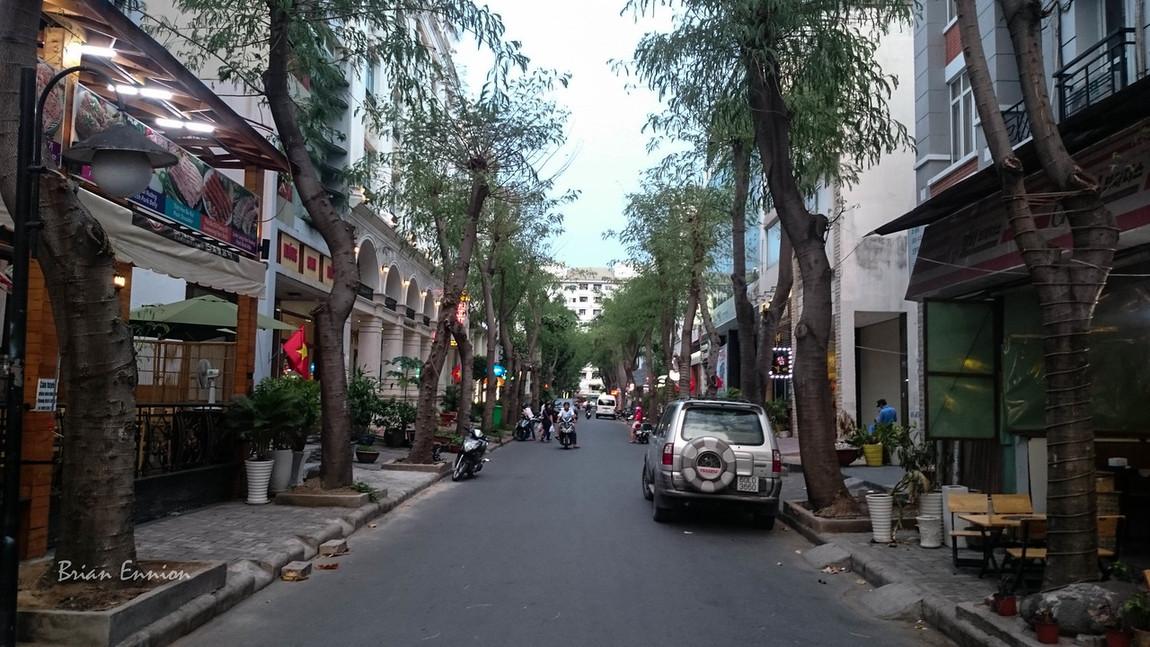 Lunch to go.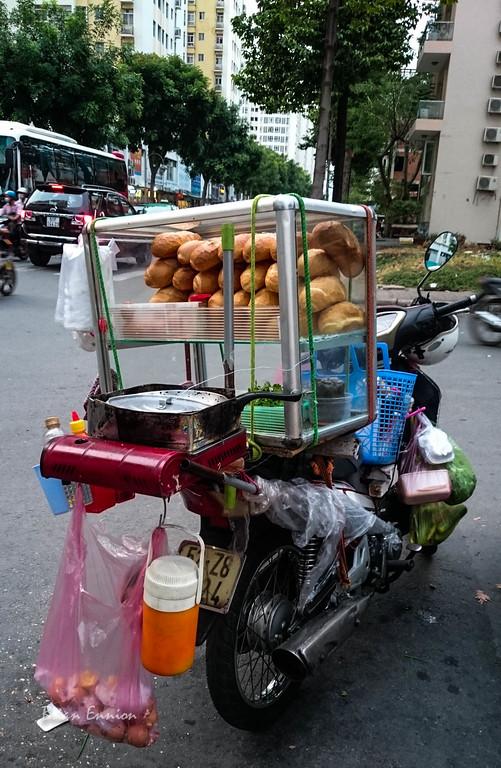 Making friends along my little walk.
There is food from at least 4 US states here.. Texas, Louisiana, California and some where else..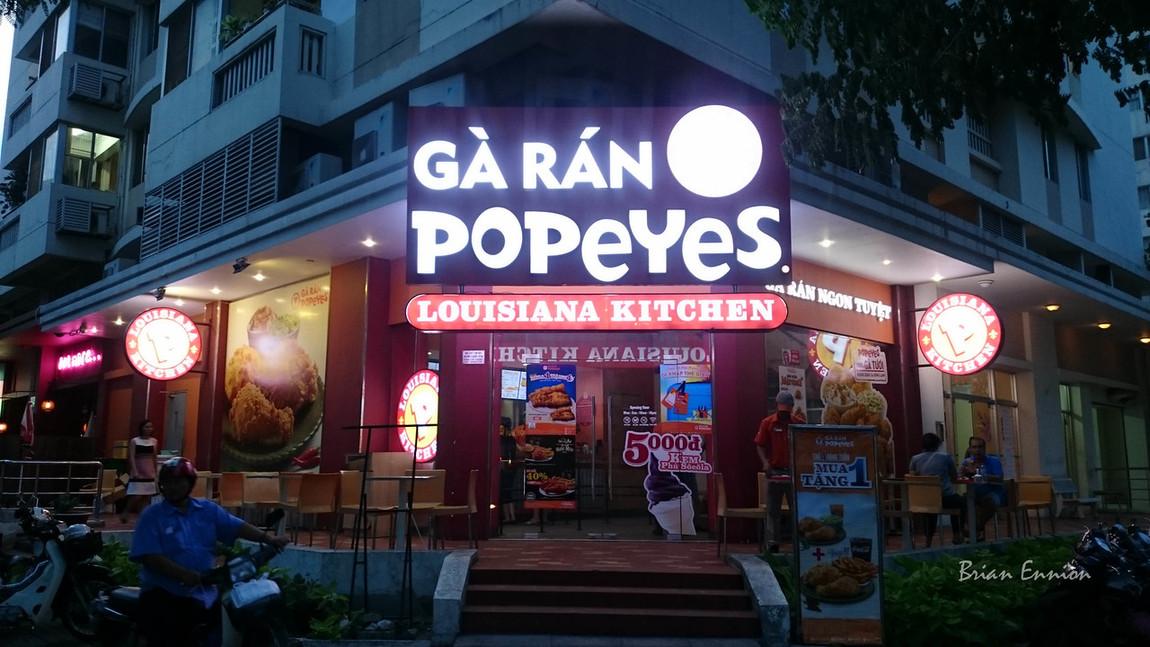 I had serious trouble trying to find Vietnamese food..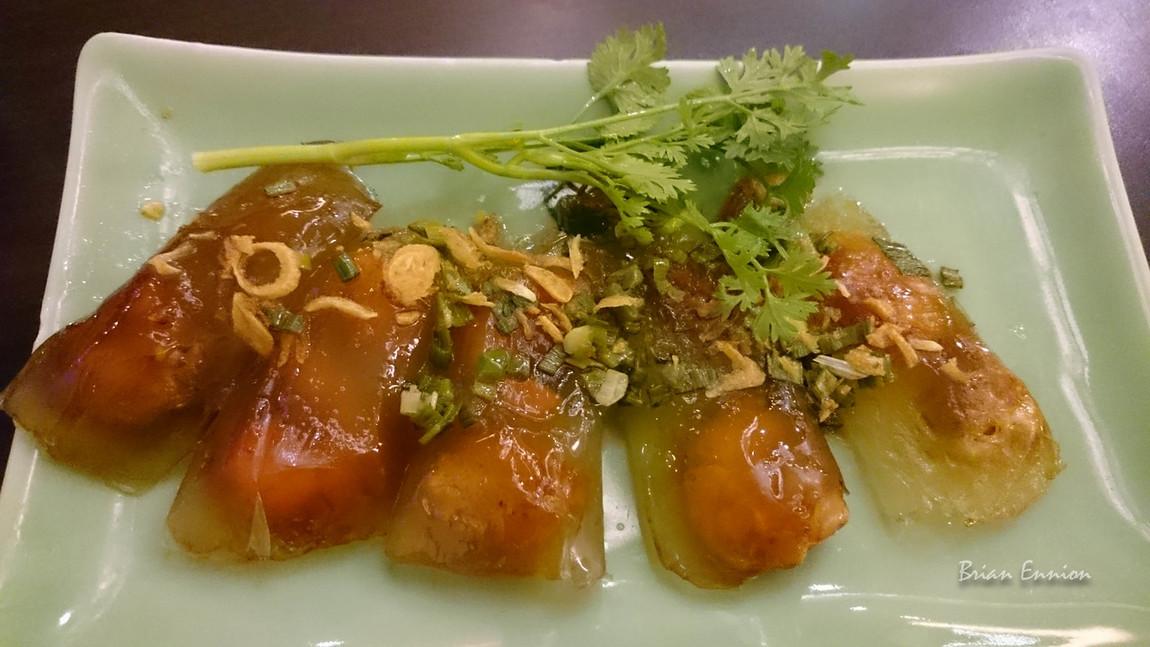 This is a classic.. i wonder how many people pressed the button to cross at the lights.
I nearly did.. but as the button and sign were facing the wrong way.. read it..
Basically the riot squad will appear.. Public Order Panic button..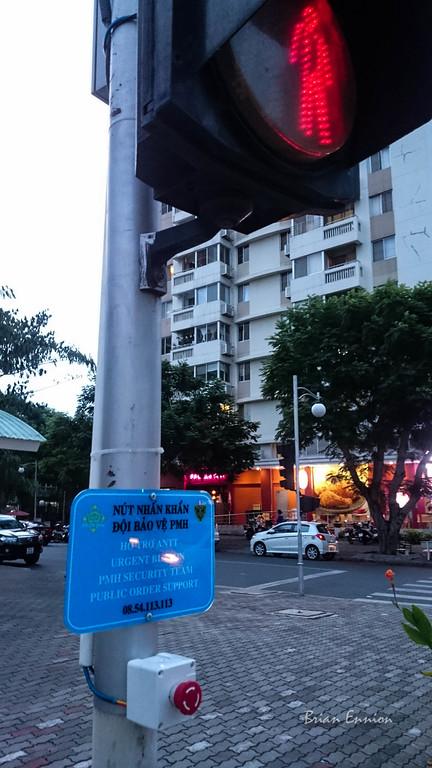 Lam was able to meet up after he had taken care of the family and loaded up the bikes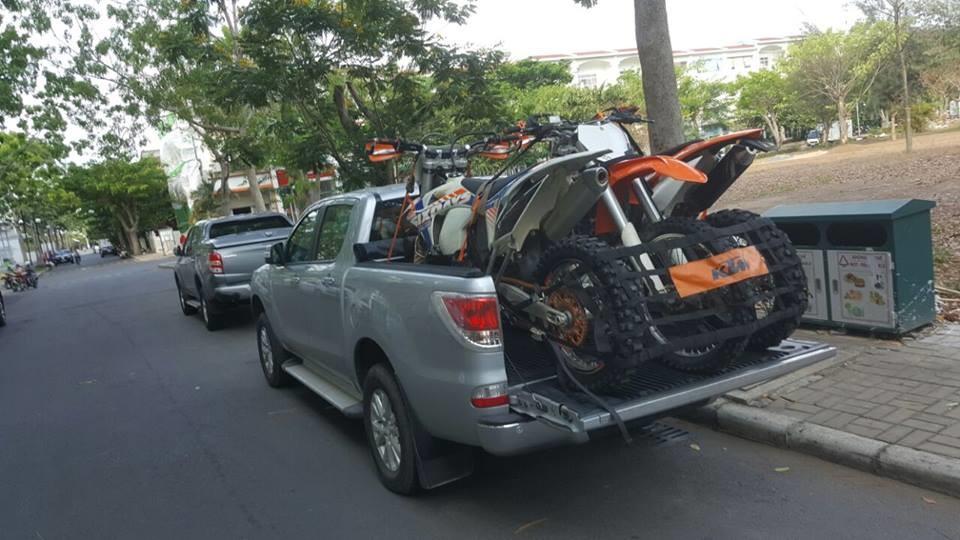 Beers and Cheers.. Great to finally meet in person after so long.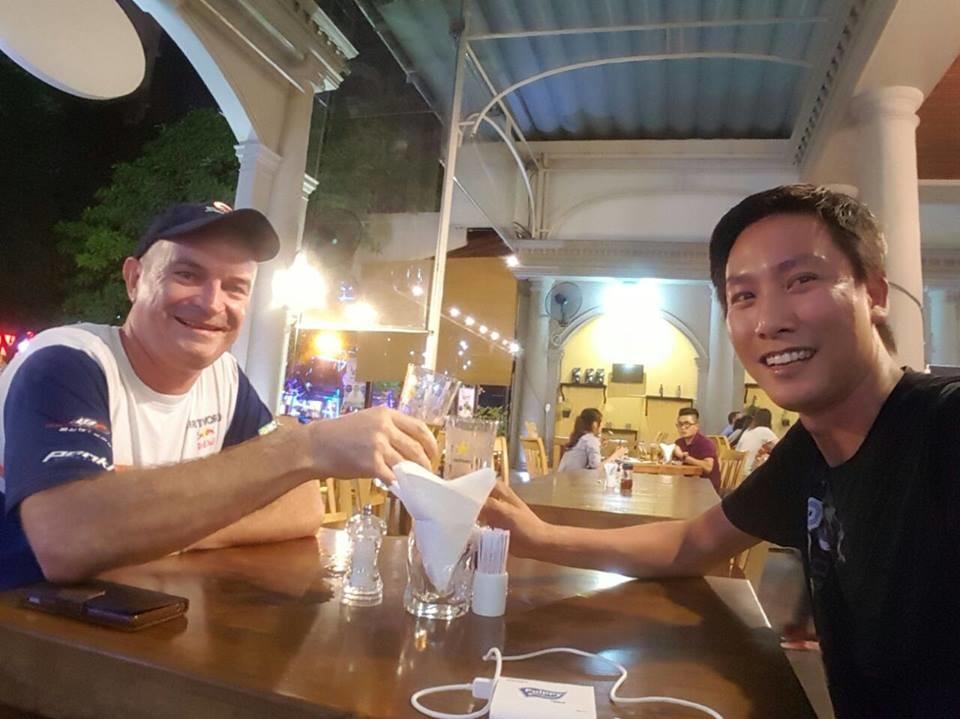 More to come...
Last edited: