The north-south 1120 runs between Chiang Muan and Song, from Phayao province into Phrae.
Just over the Phrae border, the 4020 runs east off the 1120. On the Thinknet map, it is marked as a dead end road to Wat Huai Pong.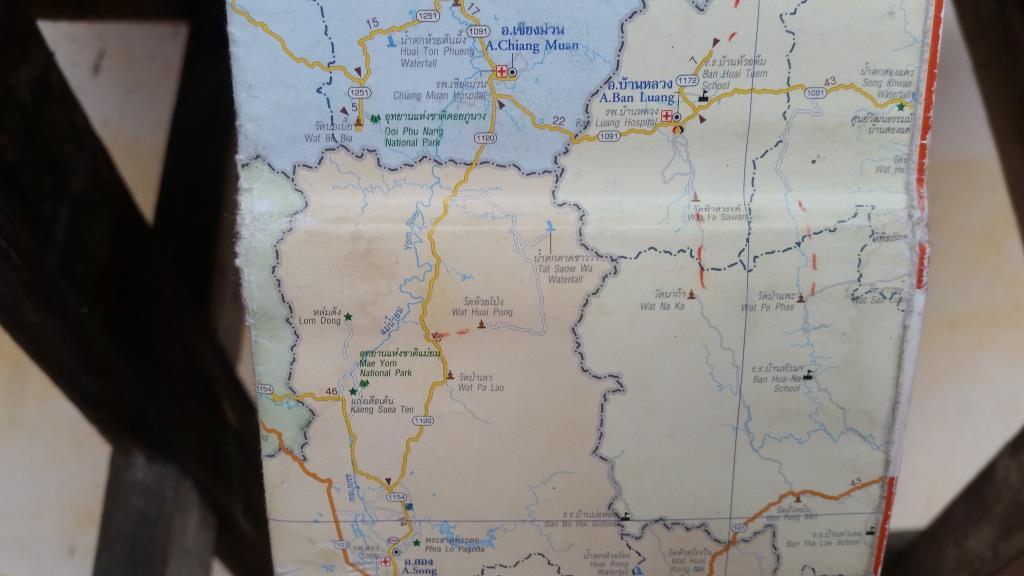 I noticed however, that on my GPS map, it is a complete loop that goes back to the 1120.
In October 2017, I tried to ride this loop through the mountains and farmlands.
It starts as a wide new tarmac surface....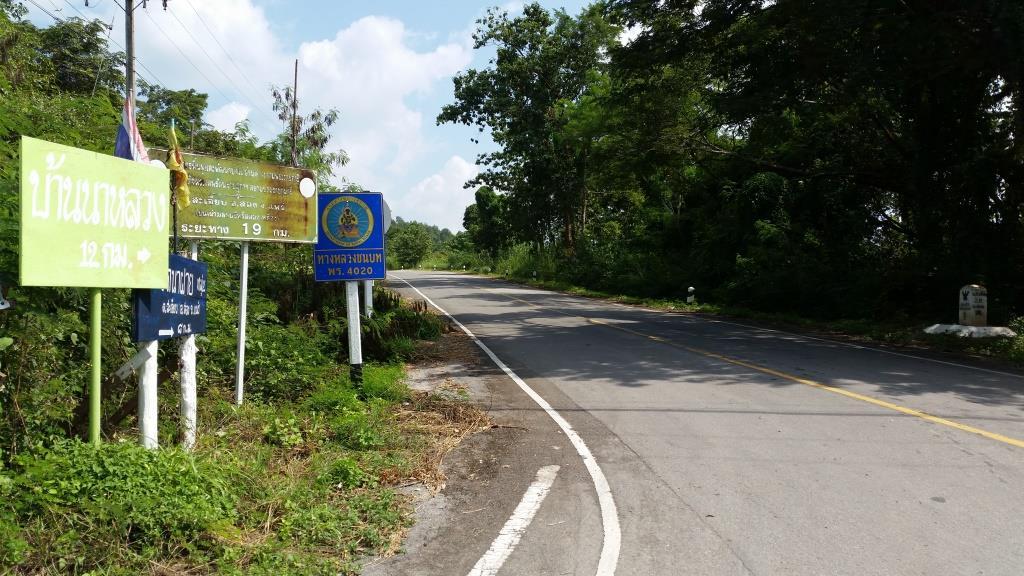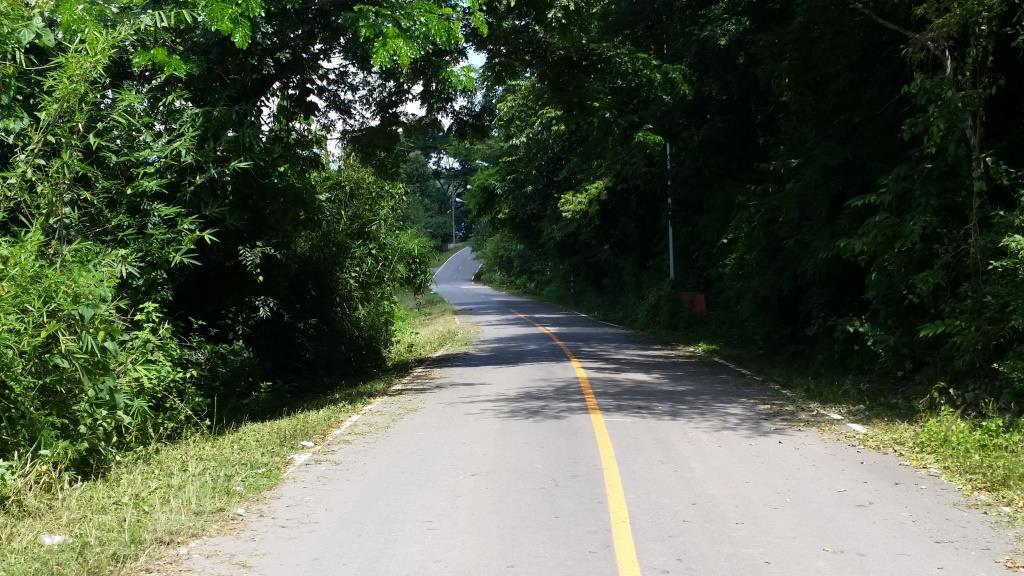 At some point the surface changes into an older tarmac road....... and then into a concrete road....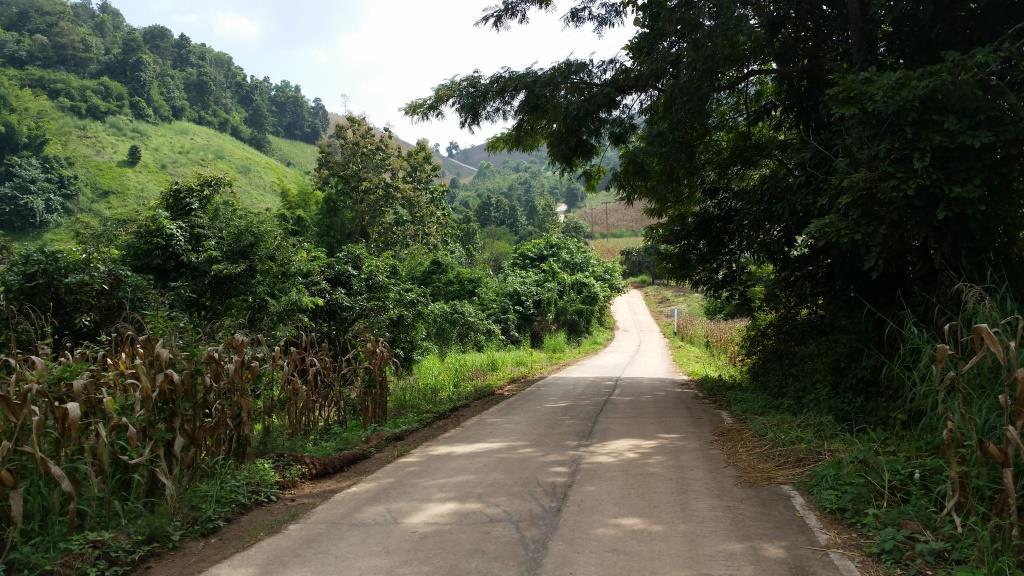 .... which seems to get narrower.....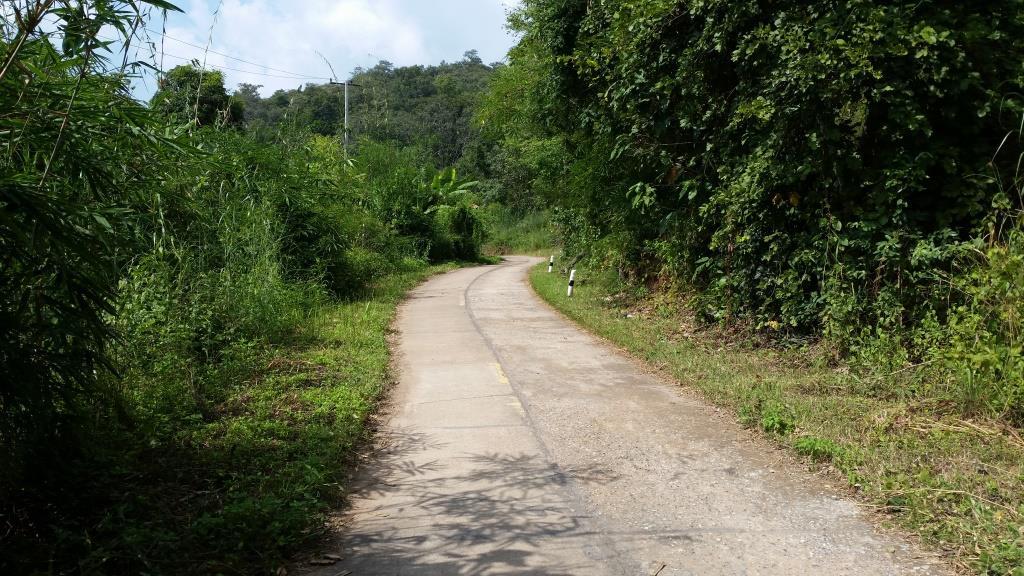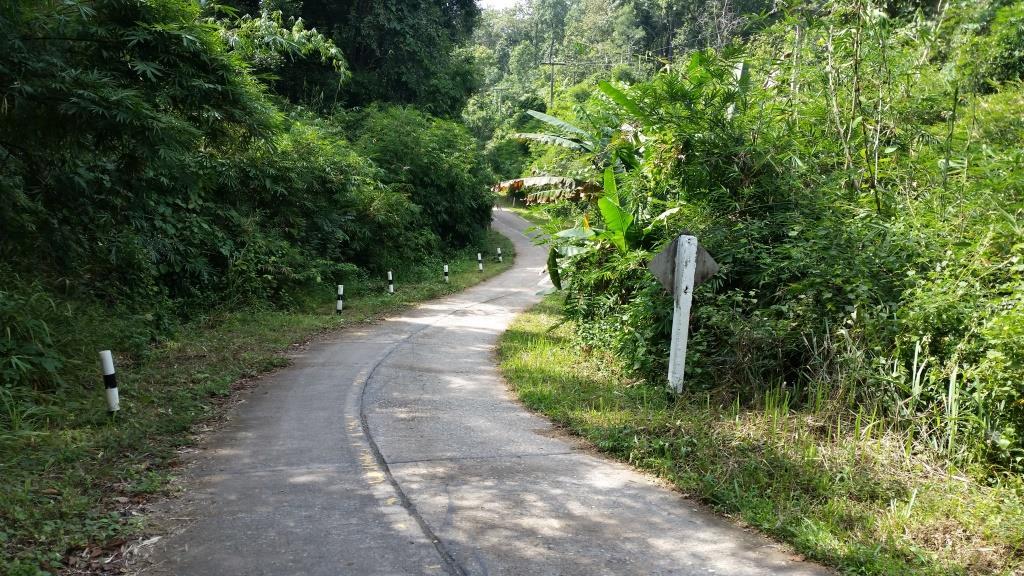 ..... and less and less used.
After the village of Huai Pong, it turns into a dirt road......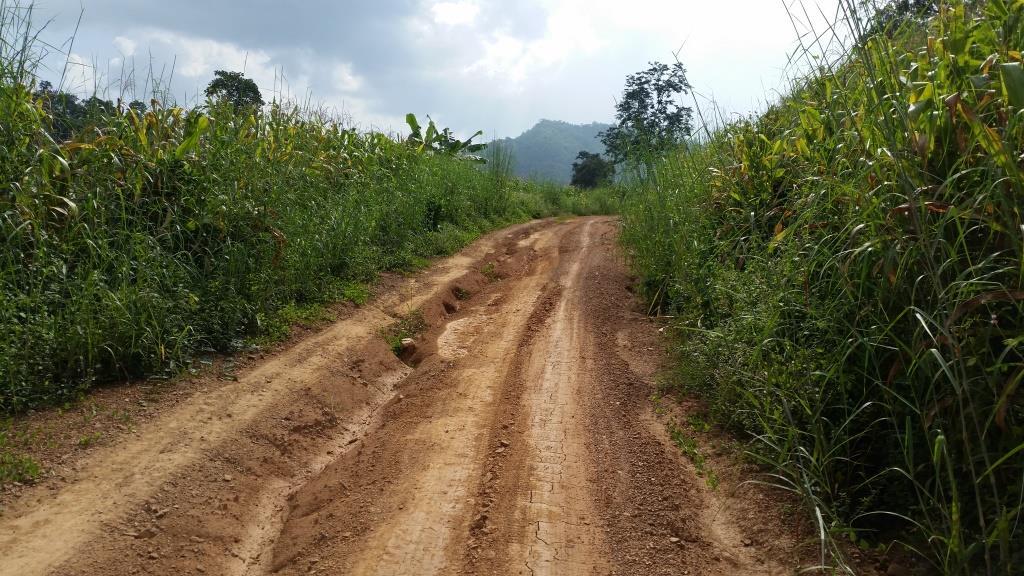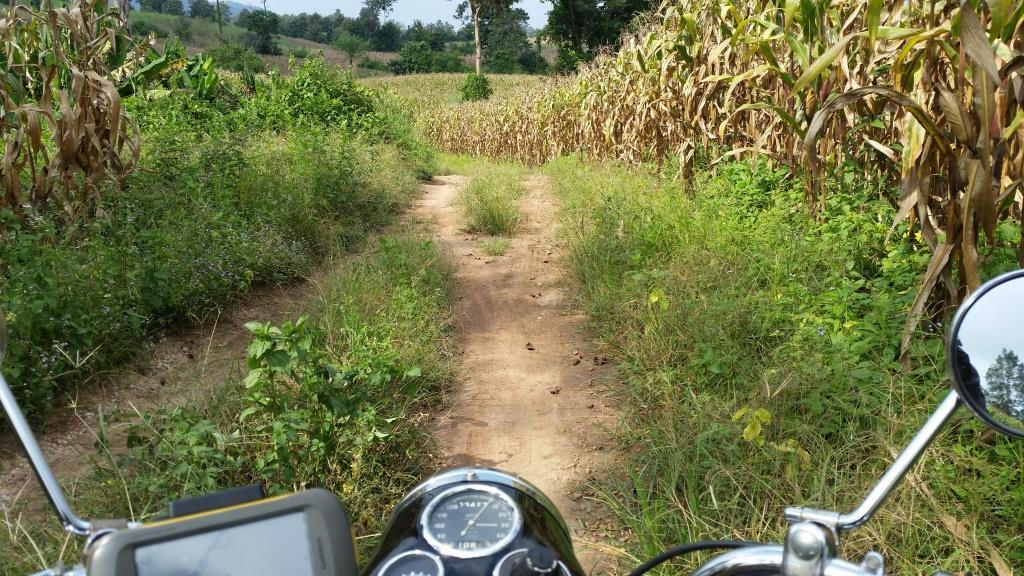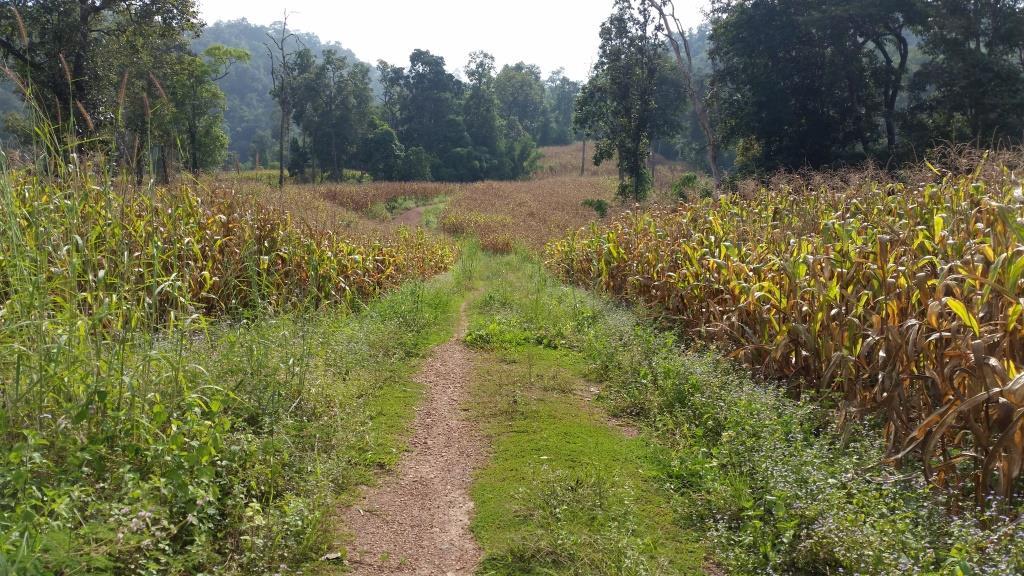 ....which deteriorates into a little used farm track.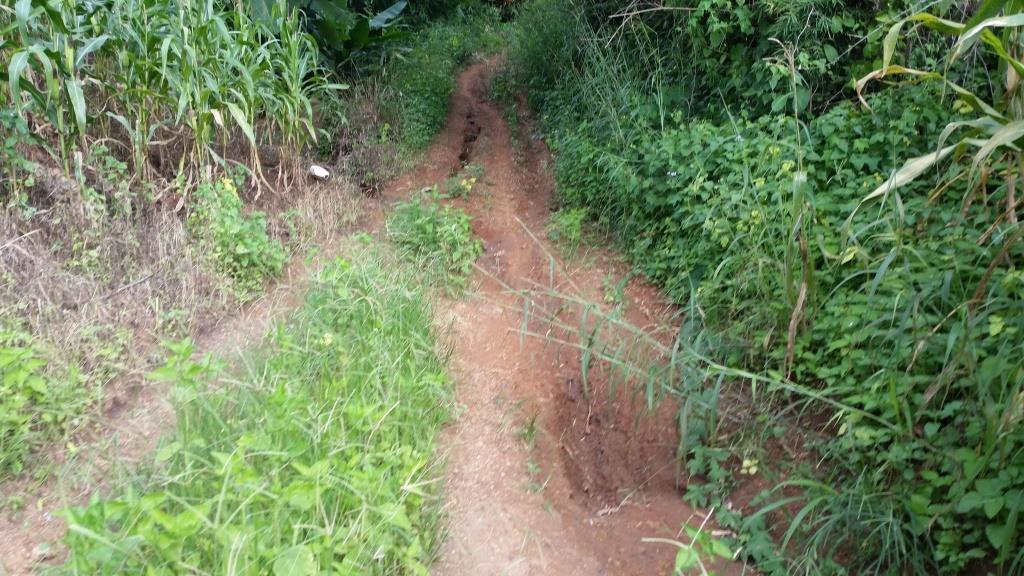 At which point, I thought, that is quite enough on my 60 year old bike!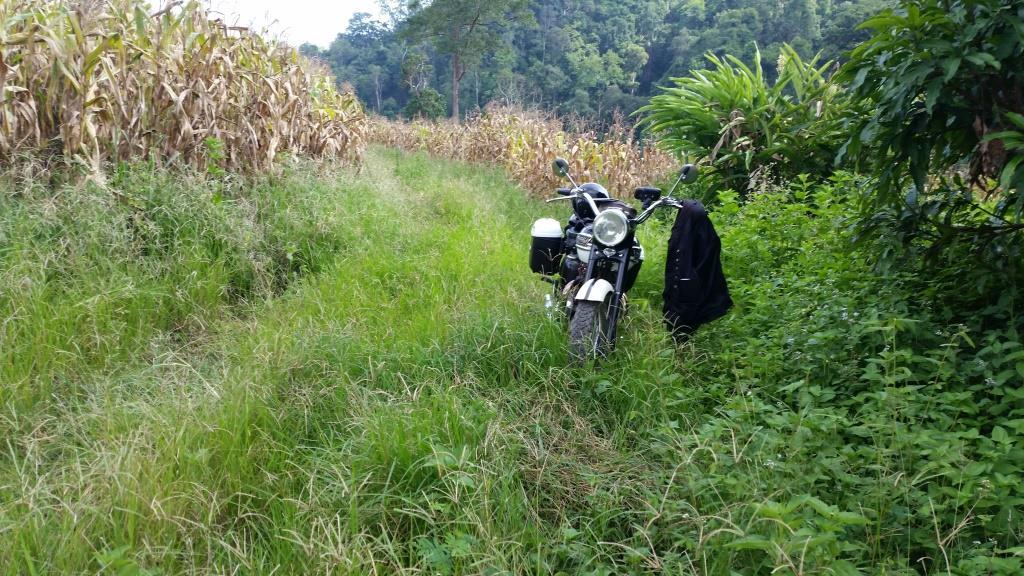 As, looking ahead, it seemed to get even worse. A steep drop and a high mountain ridge ahead.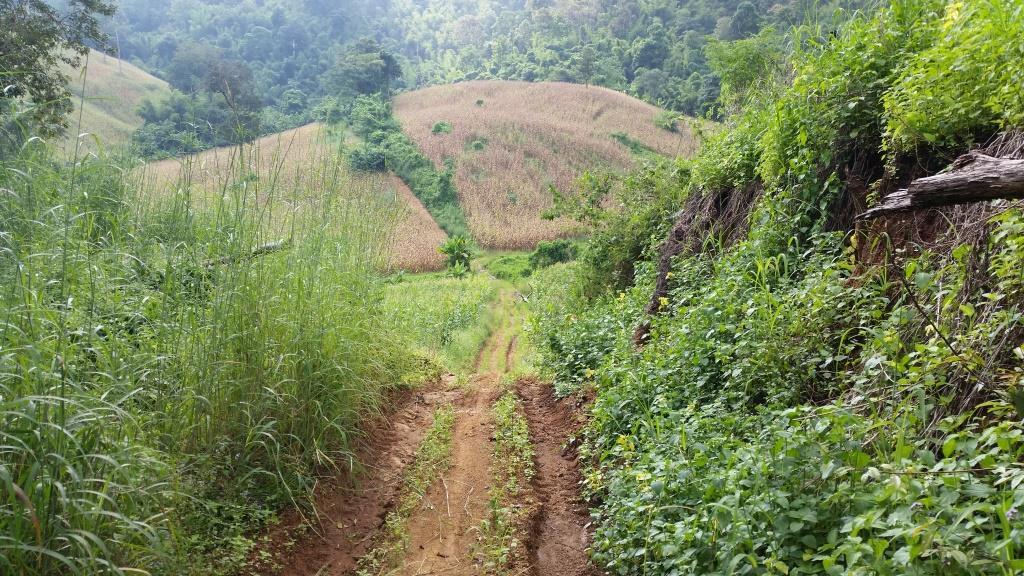 The GPS was telling me that it was only 4 klms to get onto the 1120, but no way, on this bike. So, I turned around and backtracked 30klms to the 1120 where I had started.
11 months later, September 2018, I returned to this loop on the KLX, but from the other end, from the village of Pa Lao.
I didn't get photos, but this route started as a dirt road in the village and quickly deteriorated into a steep technical, rocky rutted trail that wound up onto the mountain ridge. It was slow going but morning time, so no rush and there was great mountain scenery around.
The trail was steep and rocky down the other side too. Through a dip and........
.......then I was back where I had been the year before, going the opposite way.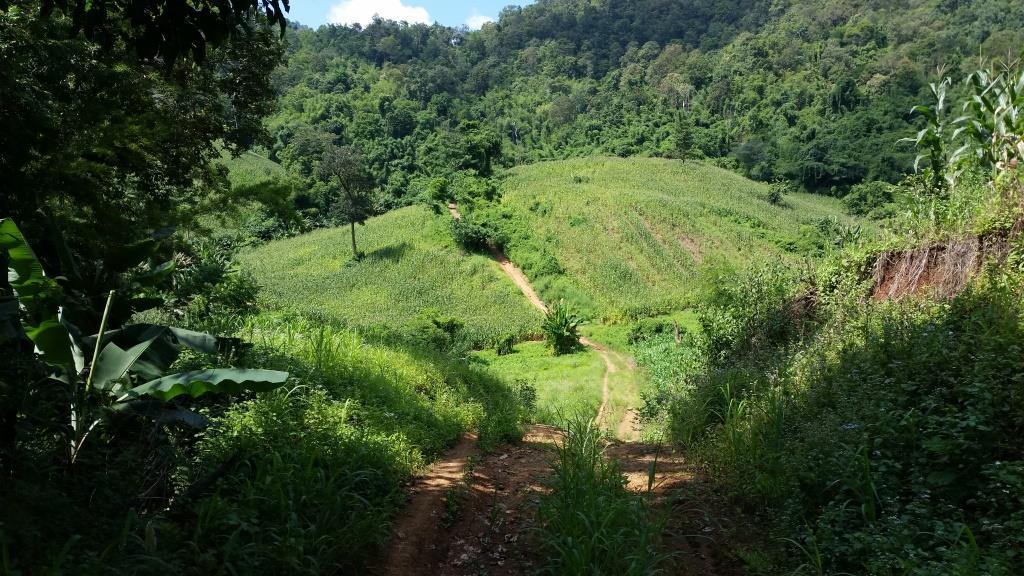 Photos in the same place, 11 months later.....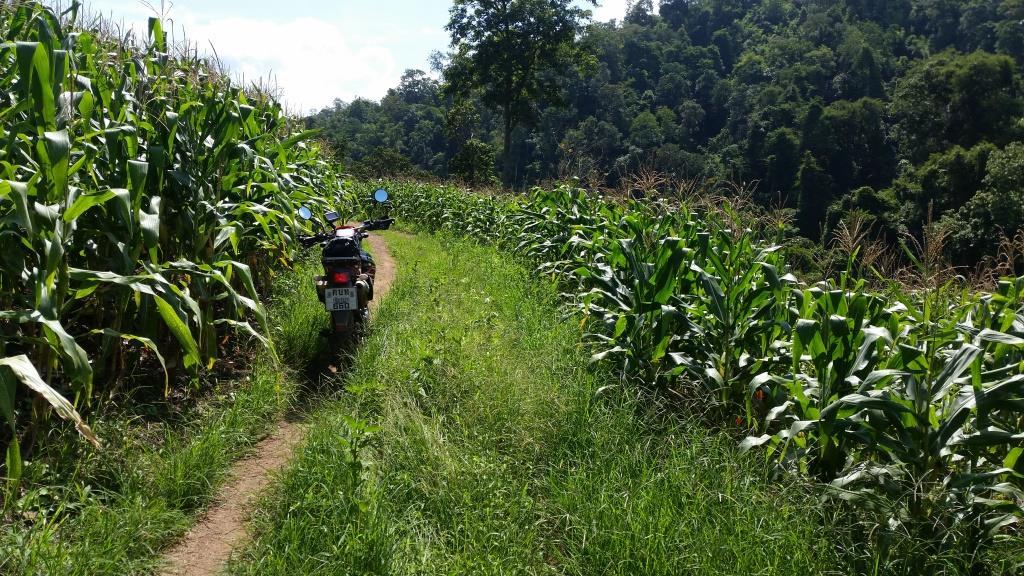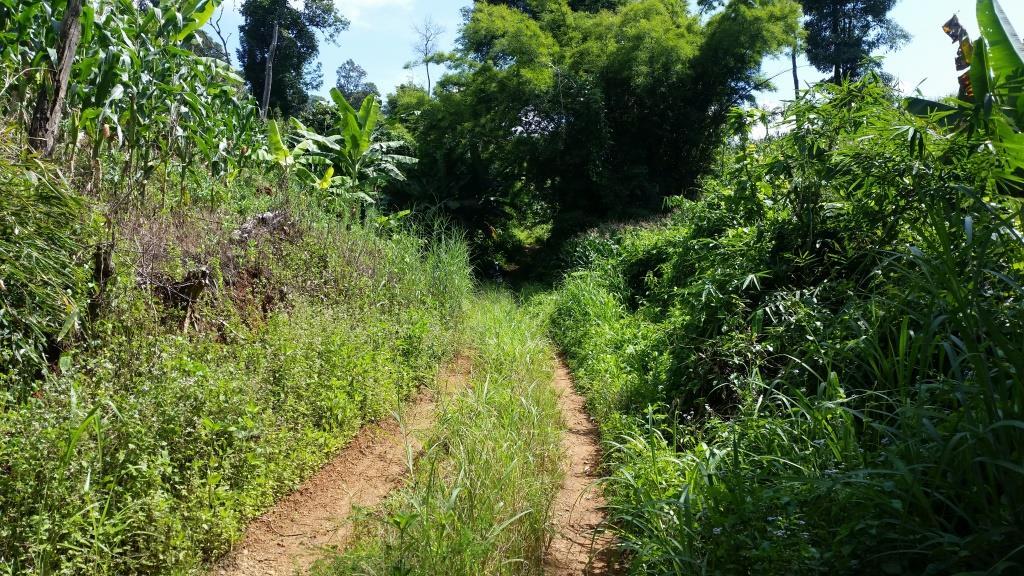 What on earth was I thinking, the year before, to come so far along this tricky trail on an old classic bike......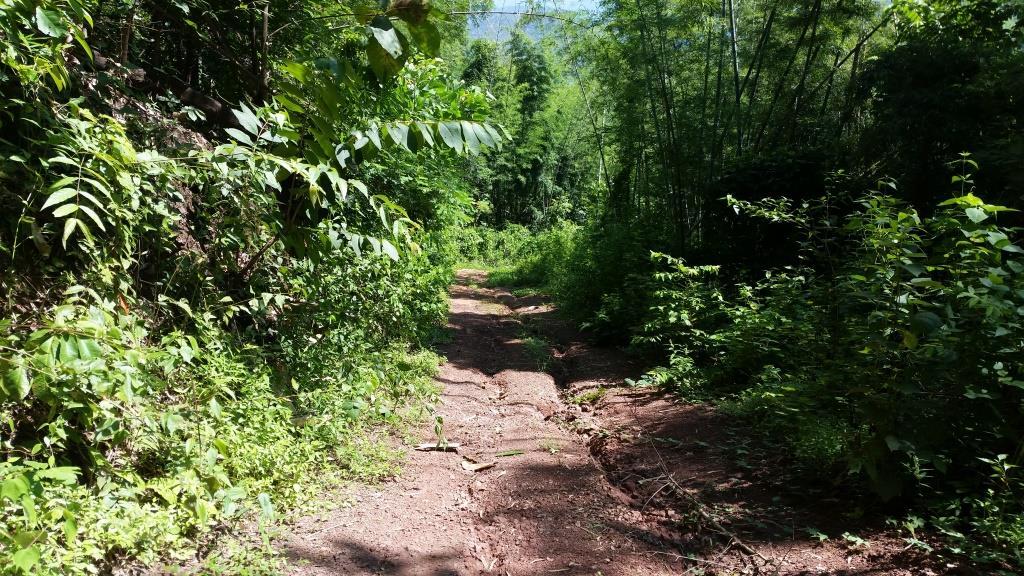 ..... still steep, still rutted......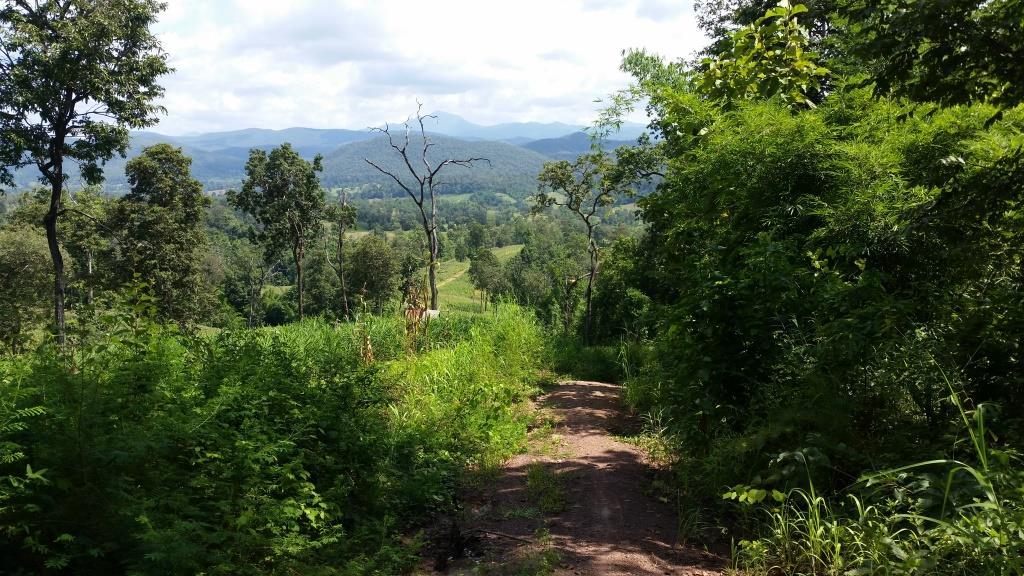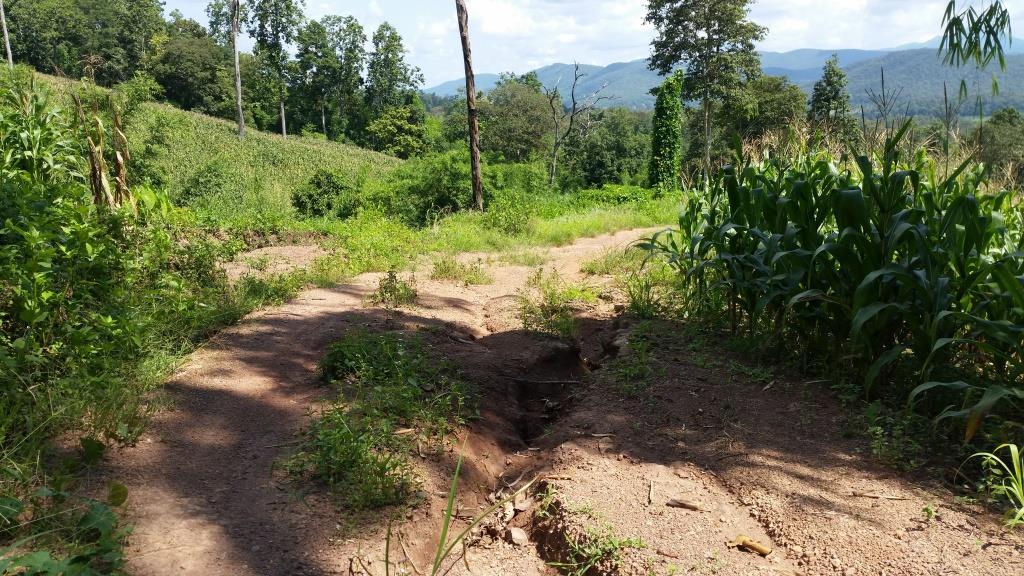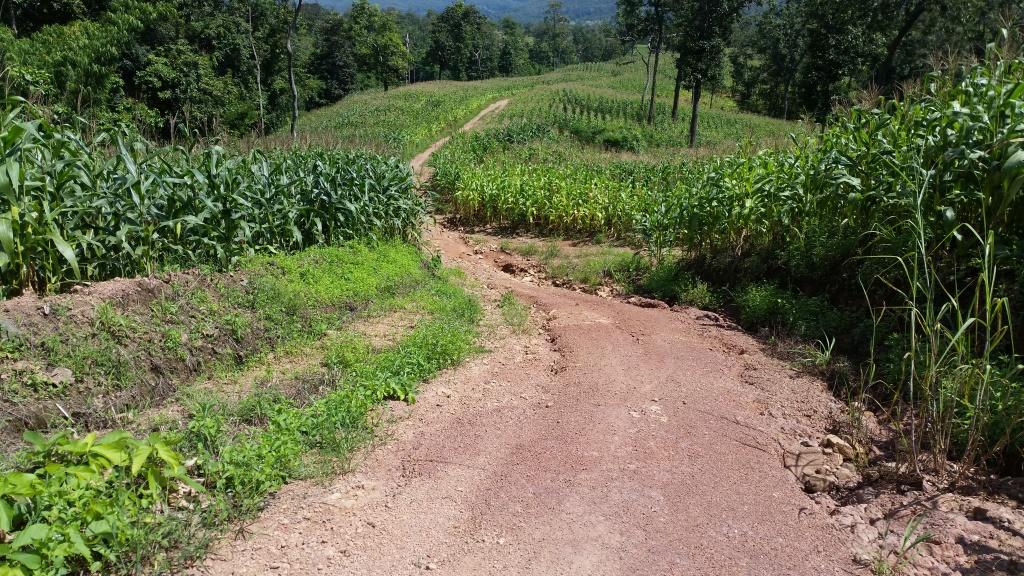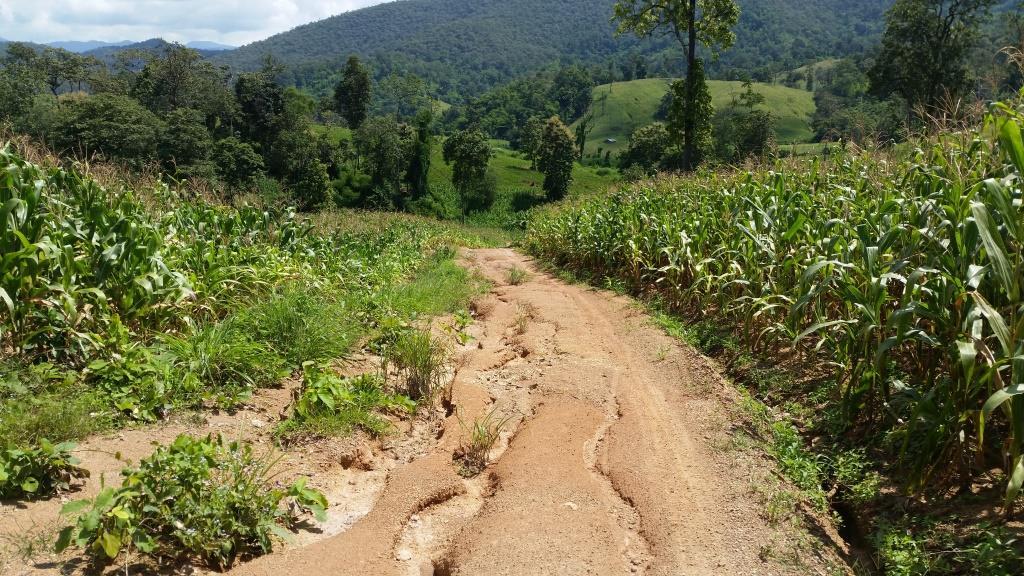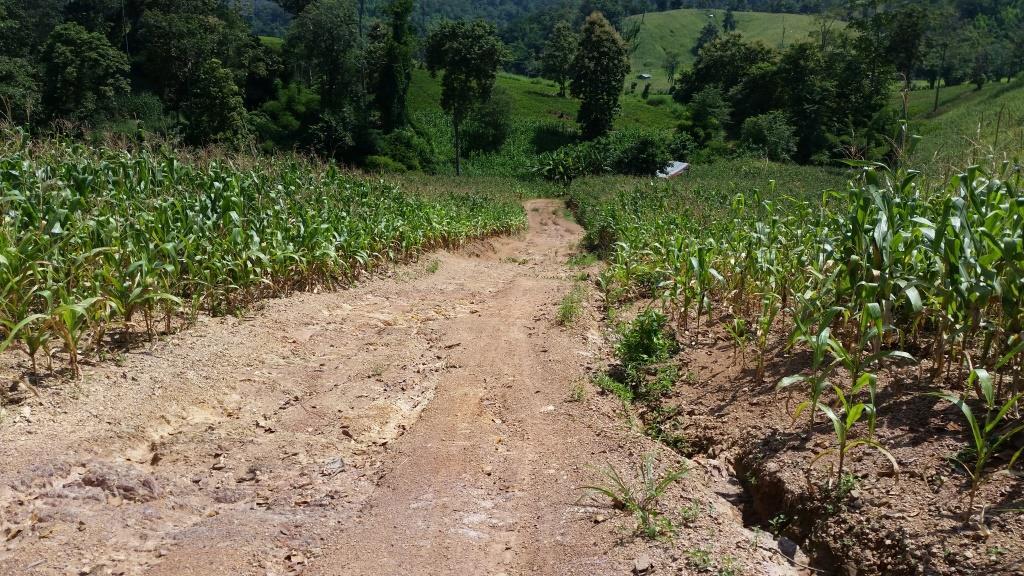 It had been one those, "so near, yet so far" moments.
So, a great 35 klms loop, but please....... only on a dirt bike....!
Here's the GPS file;
Track_Degenerate Loop Chiang Muan.gpx
[GPX=125387;10]GPX Viewer[/GPX]