Thanks to the help of Ian at the X-Centre the exhaust is sold
My Ninja has moved on to buyer in Bangkok who wanted it as original, so I removed the exhaust, now for sale. Exhaust purchased from and fitted by Kawasaki dealer in Udon. Purchase Cost 23,000 Baht. Used for 5 months, 4000km, no corrosion or damage, only discolouration from heat on the hot end. Baffle never removed, exhaust sounds good, not noisy. Biggest advantage is huge weight saving.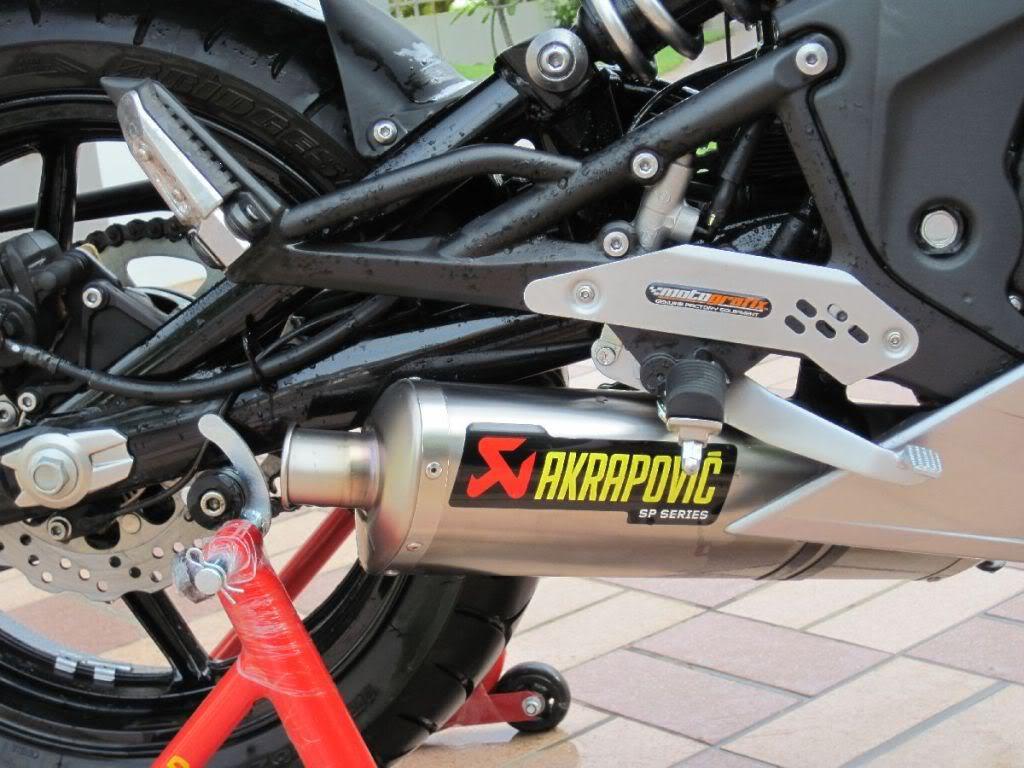 Pic as fitted to my Ninja.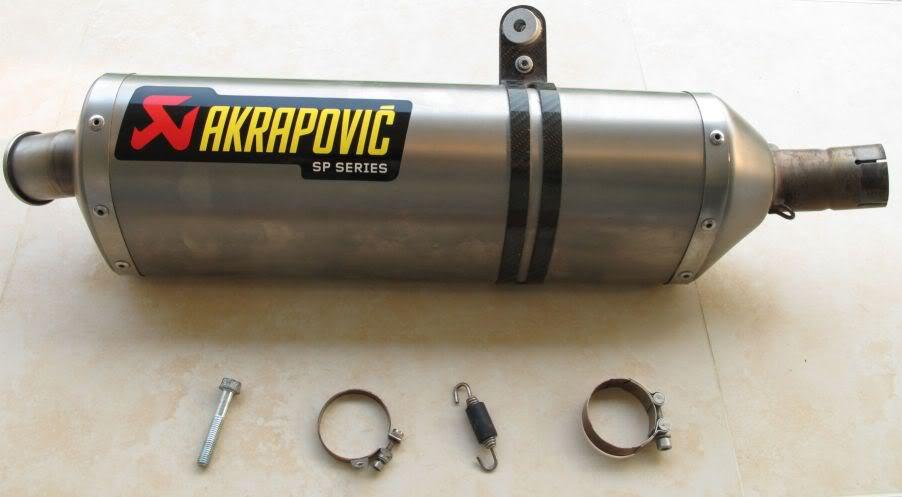 Pic as removed with the clamp and retaining spring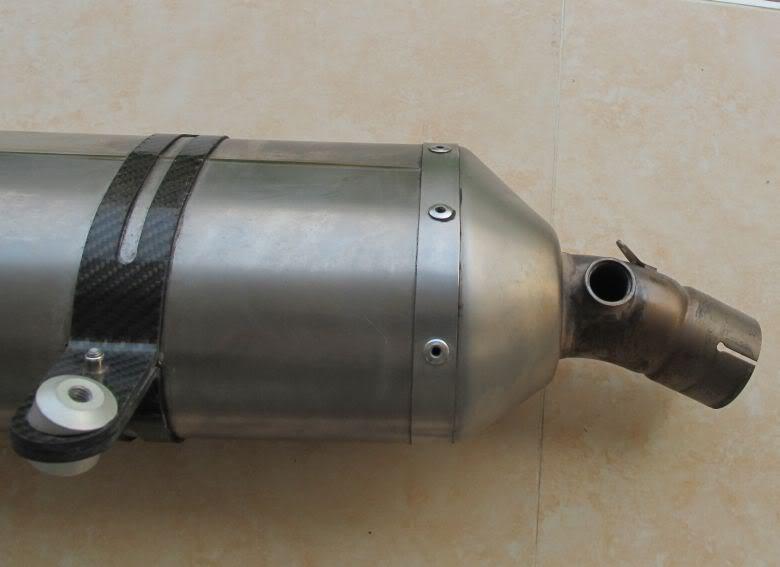 The exhaust has a threaded port for the O2 sensor so runs fine with no mods to the fuelling or engine mapping.
The exhaust is here with me in Khon Kaen. May be able to deliver and help you fit, depending where you are, or can post to you EMS.
Price 17,500 Baht.
Added: I am not sure but it is more than possible that this would fit the ER6N as well. Maybe an expert like Tony may comment on that.