Hello,
This is a report about a trip that took place two years ago, so I'll not go into road conditions and places to stay as it might have changed by now, just a brief story and some pictures.
I'm stuck at home and don't have anything better to do. :cry:
The Route: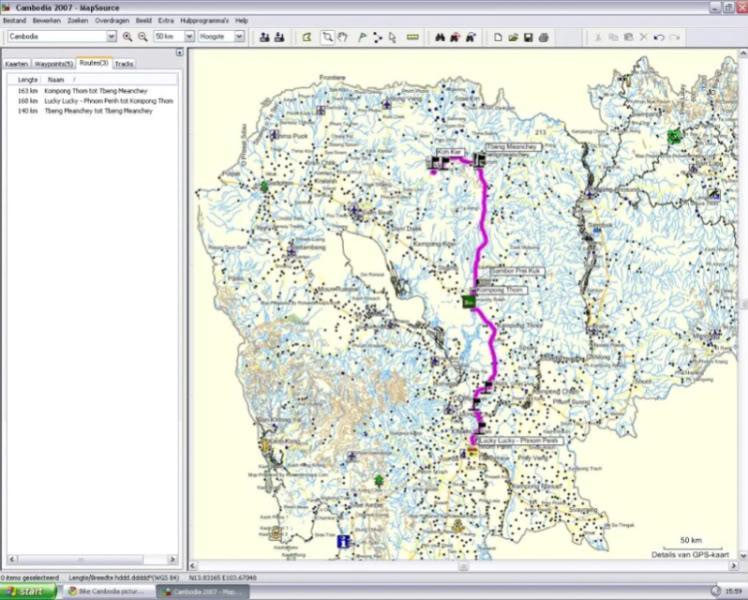 The trip was made by my friend Peter, his son Brecht and me, and after enjoying the nightlife in Phnom Penh for a few days we rented three bikes from Lucky Lucky and headed of to Kompong Thom.
One side of the Mekong in Phnom Penh: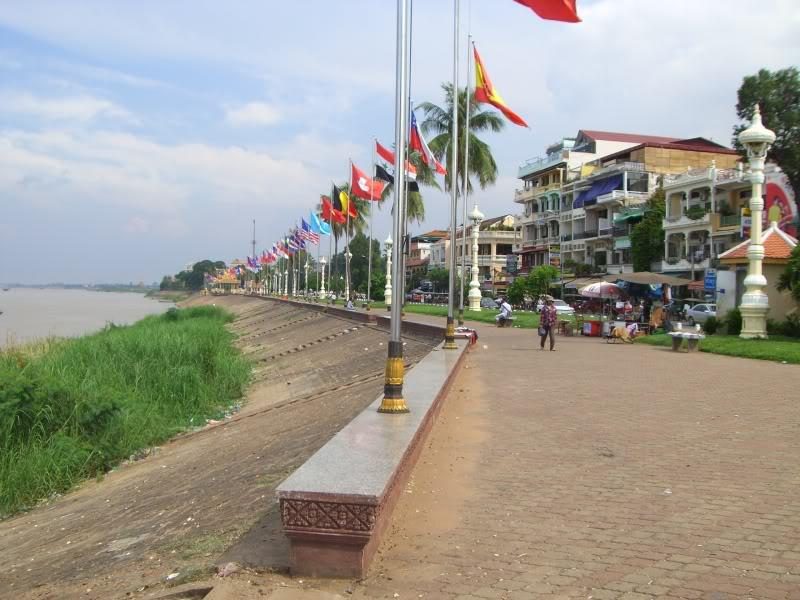 Other side of the Mekong in Phnom Penh: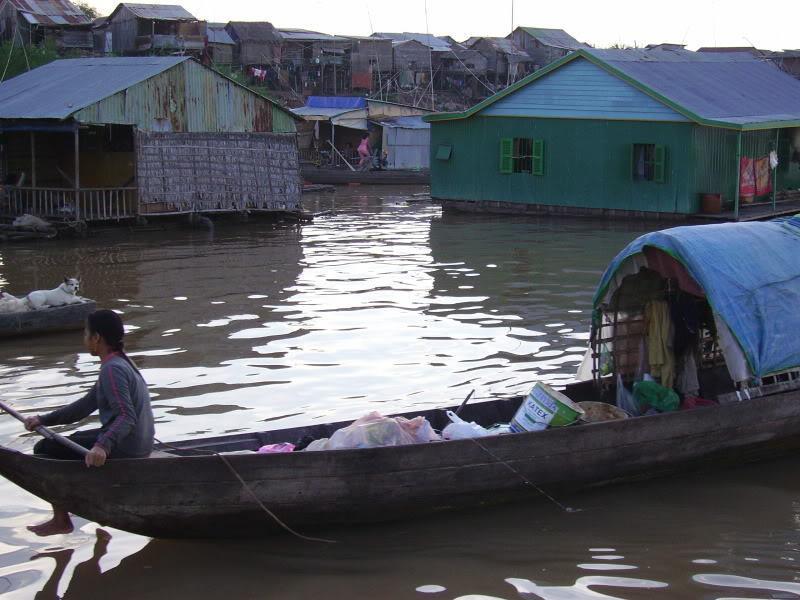 On the first day the road was asphalt all the way. But after we dropped off our bags in a hotel in Kompong Thom we went for a bit of off-road, actually the first time I did off-road driving and the first thought was "HELL, I can never keep up with this all day".
Batteries handed out, in a village somewhere, before nightfall: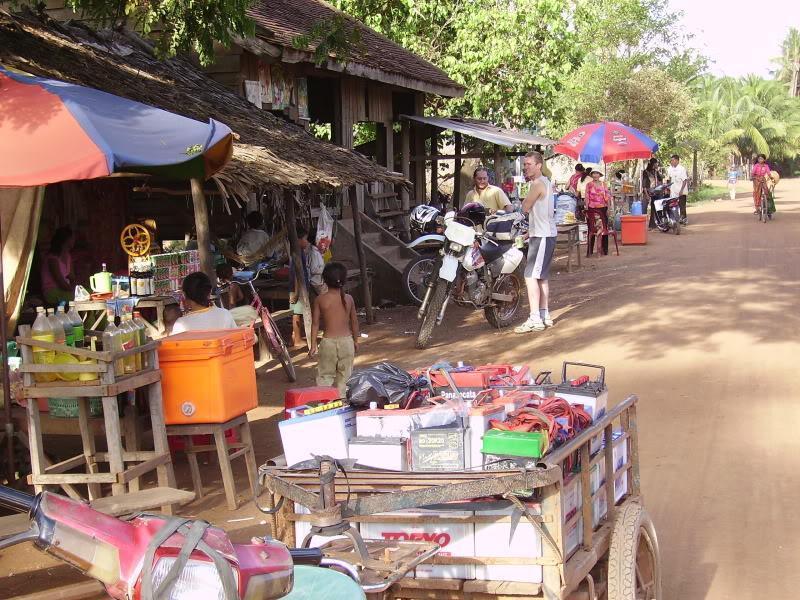 Dad was fishing, and son was checking the catch, hope they caught more after we left :?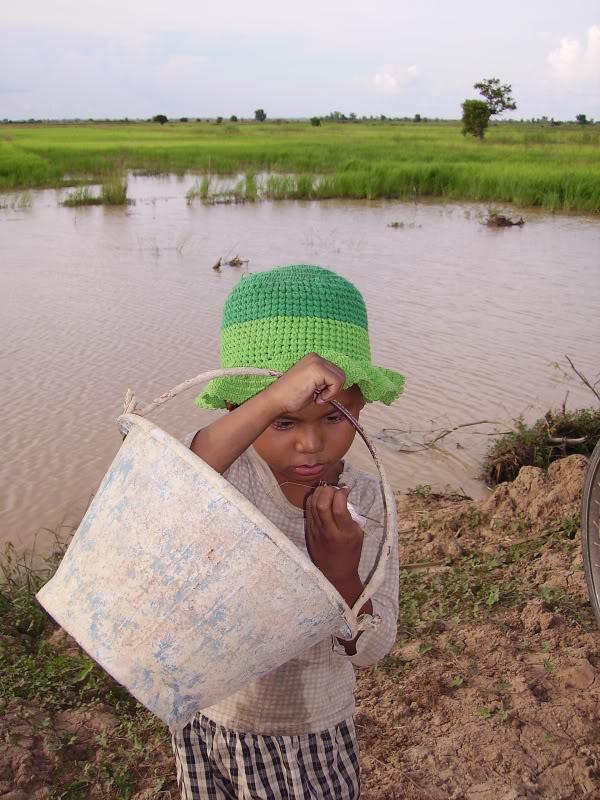 Had something to eat, didn't see much to do in Kompong Thom in the evening, just had a few beers, a boring and not so good massage in the room and went to sleep.
The next day the fun started, I was surprised how well the off-road thing went, and it was a big difference from the evening ride before, I guess you just have to relax and don't grip the handlebars as tight as I did before.
We did about 7 or 8 hours dirt-road driving that day and I had fun every minute of it!!!!!!
We also visited Sambor Prei Kuk temple complex on the way.
Sambor Prei Kuk: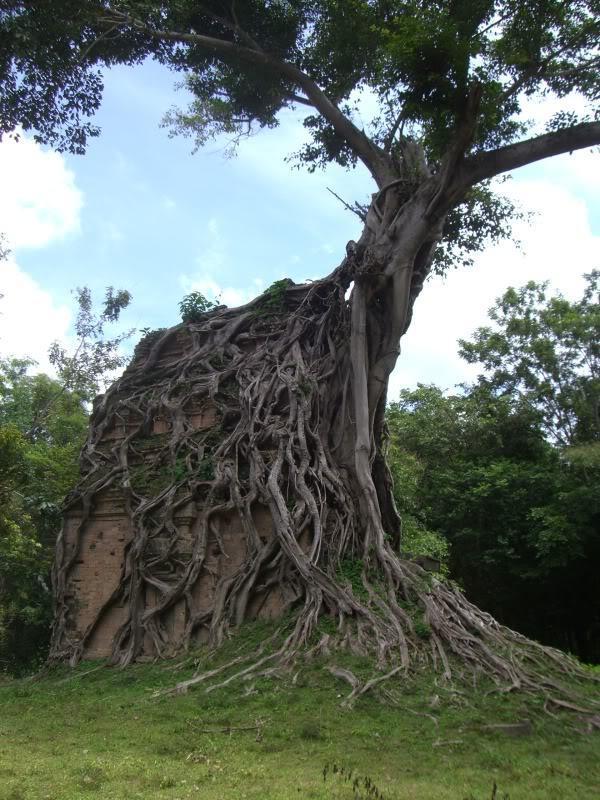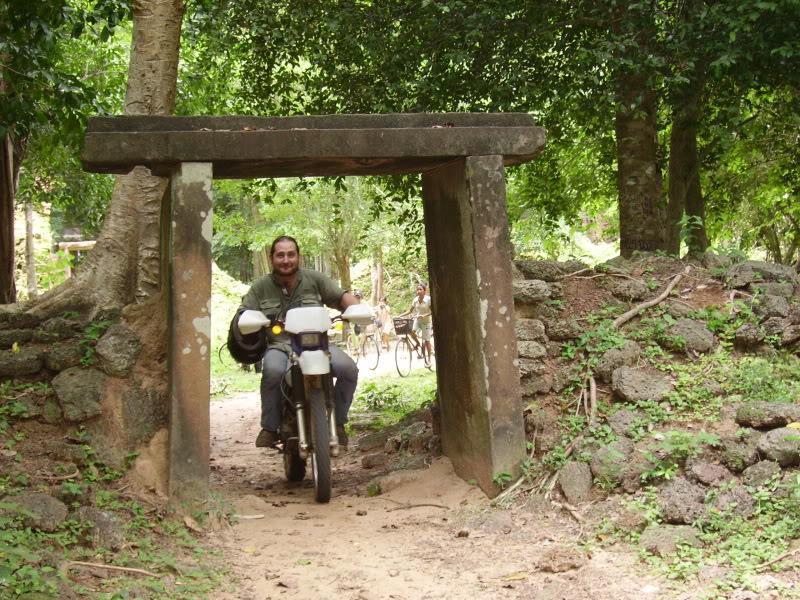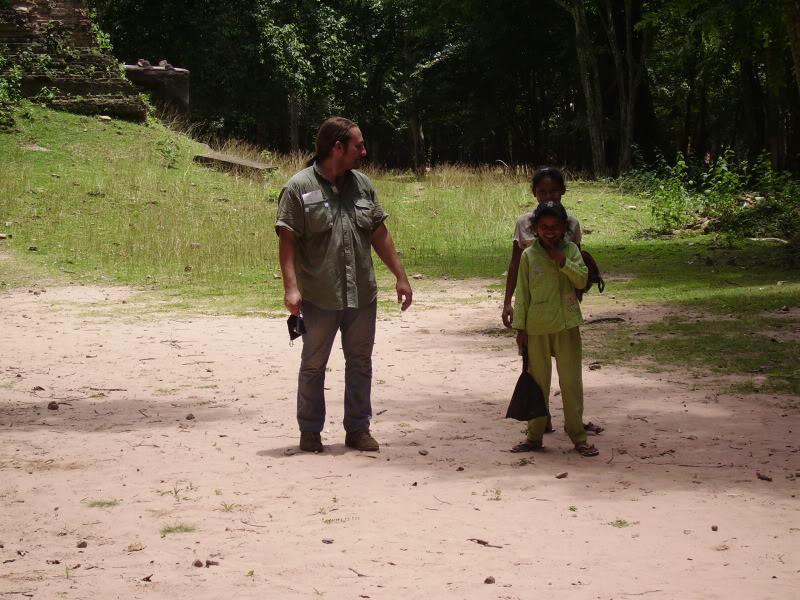 Some pictures along the way: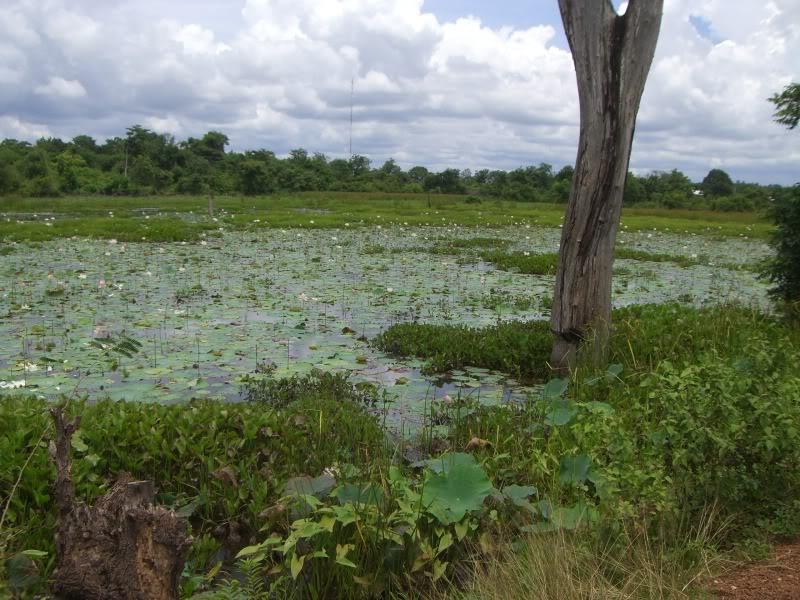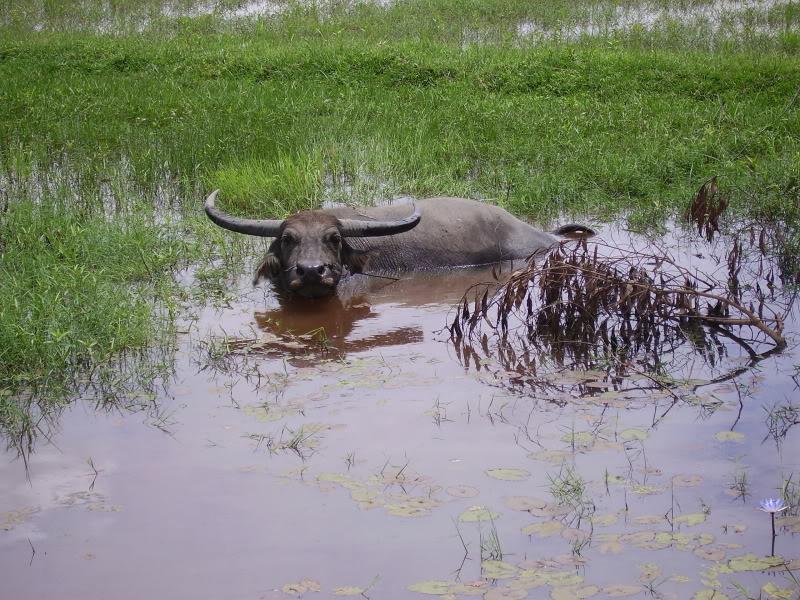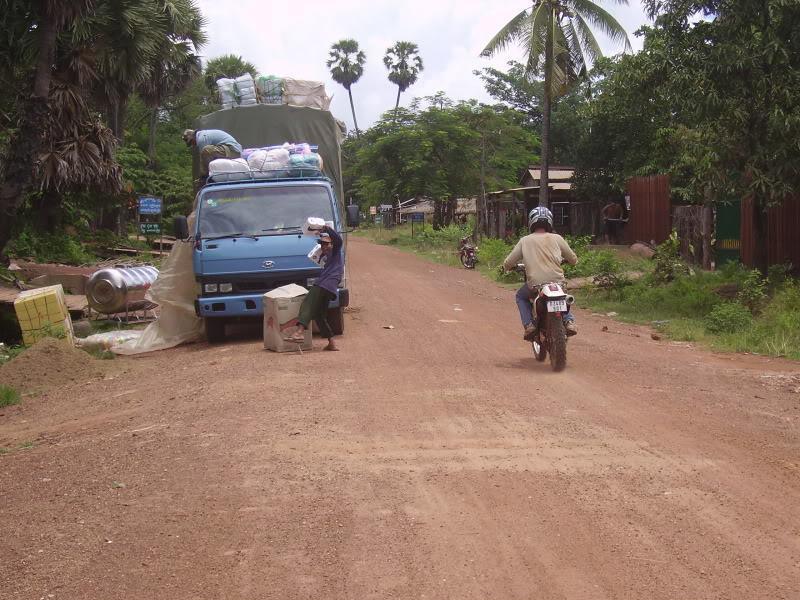 No 7/11 chicken steak burger or hotdog out here.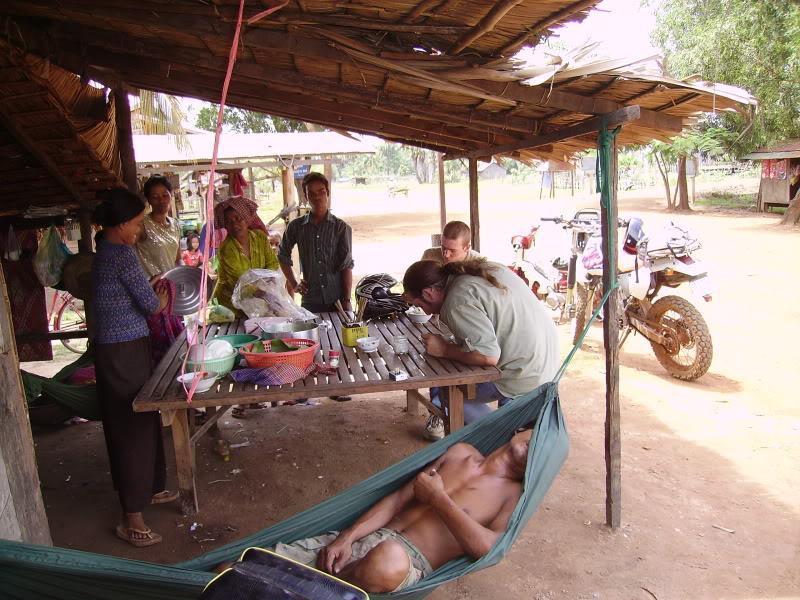 We arrived in Tbeng Meanchey only a little bit before dark and found a guest house with some friendly owners, but they didn't serve food so we went of around town looking for food. When returning to the guest house two guys ran their motorbike into an other girls bike right in front of me when I was waiting for them to pass at an intersection, it didn't look serious, and decided to just drive on to avoid getting blamed for the accident, they were actually staring at me instead of looking at the road just before it happened, so I guess you can say it was my fault.
The owners of the guest house went out to get ice and beer so we could pass the night, and the old lady advised us not to go to the karaoke a few houses down from the GH, I think she wanted us to drink the beer they provided. But when I saw some girls leaving the GH the next morning and the old lady indicated that they were working at the karaoke, I was a bit surprised.:?
I'm still sorry up until this day I didn't check out the Cambodian county side karaoke experience!!!!!!!!!! :roll:
Day 3 we decided to make a trip to Koh Ker temple and return to the same GH, and move on the next day.
Some pictures of the road to Koh Ker and the ruins of Koh Ker: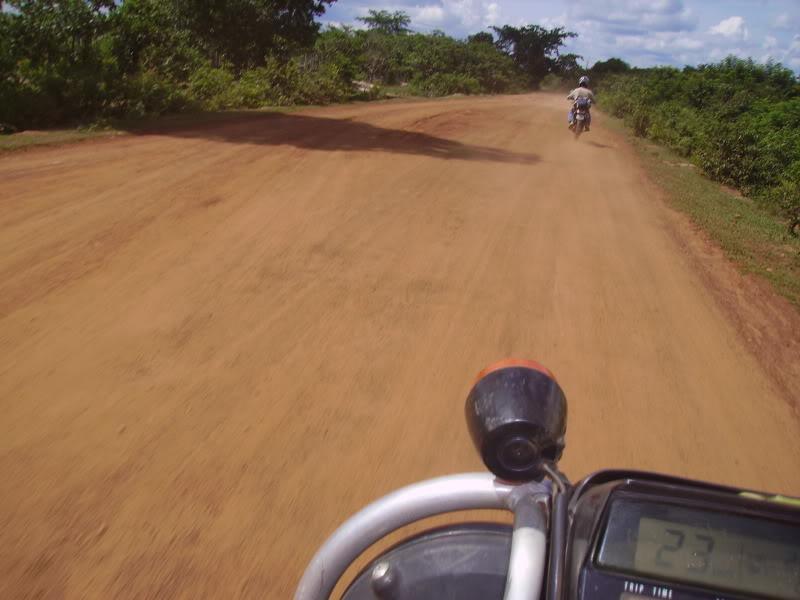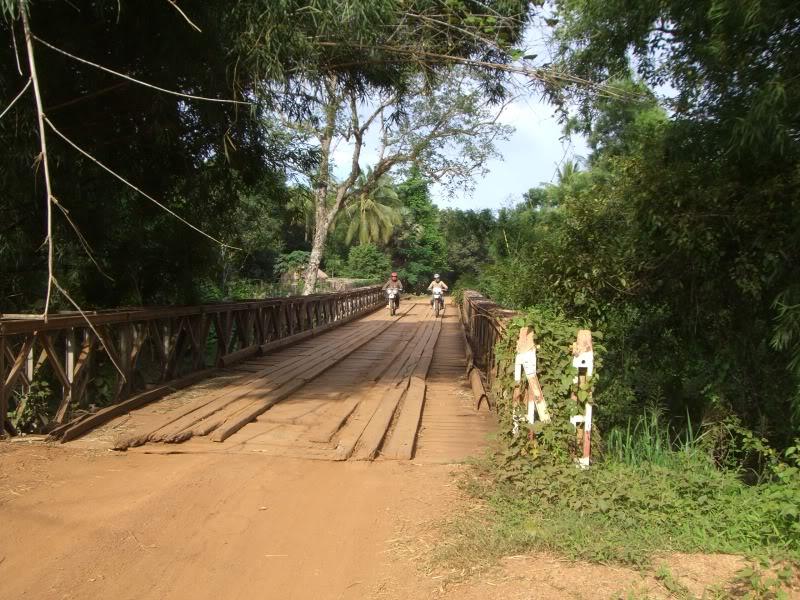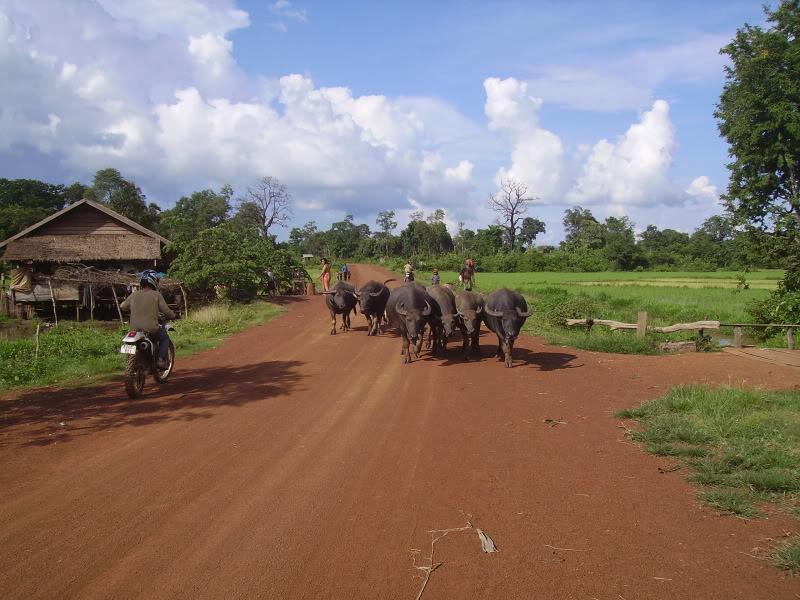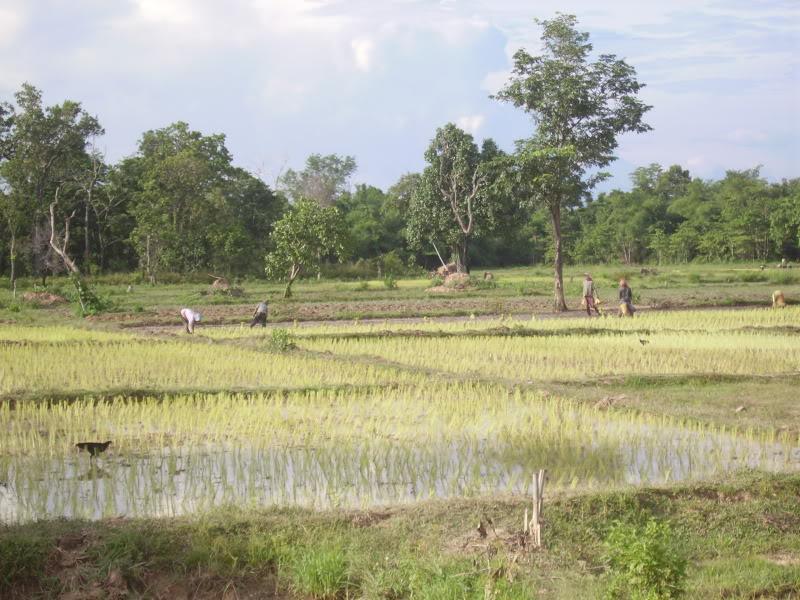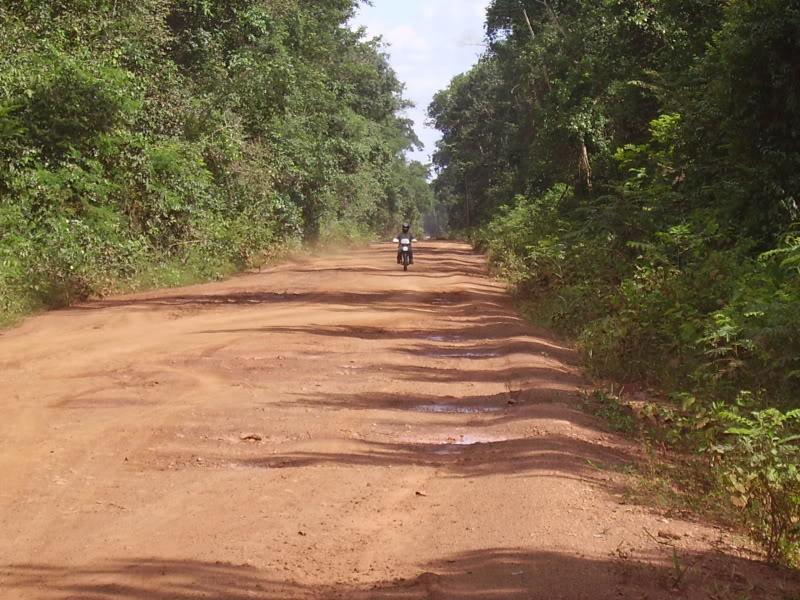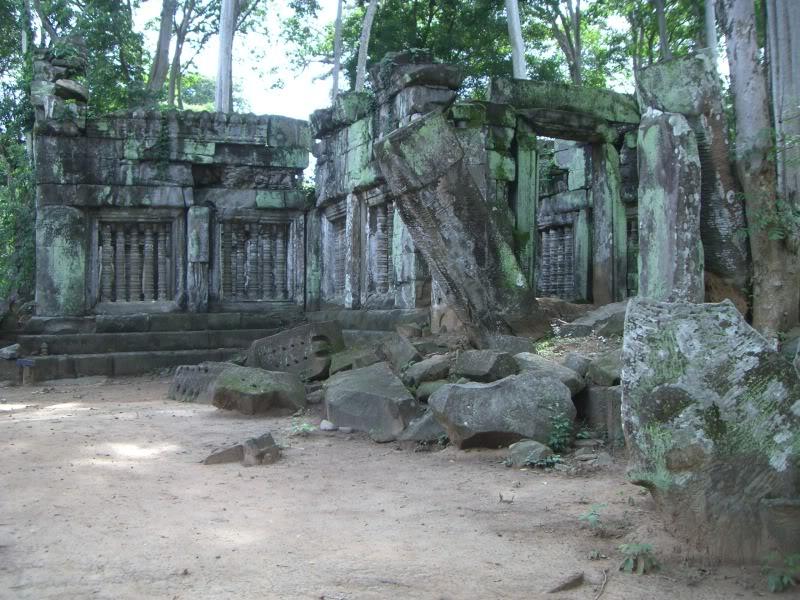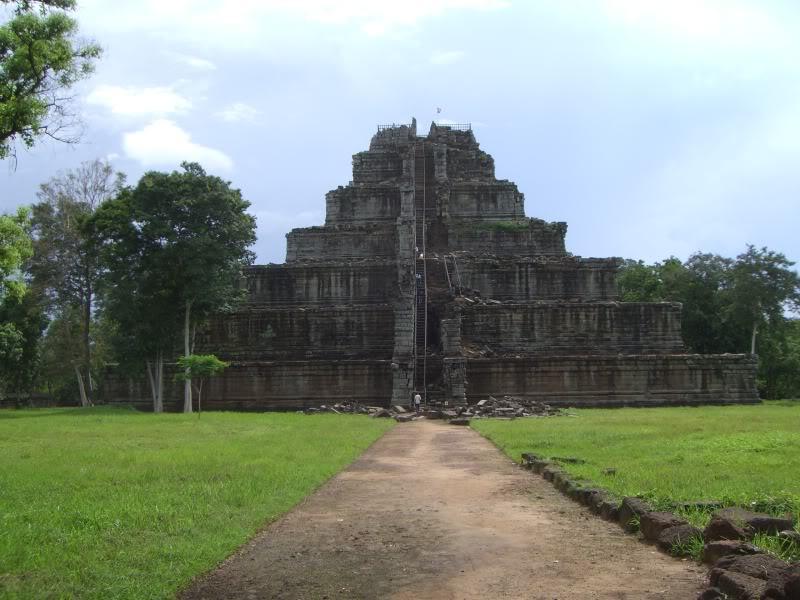 There were short periods of rain all day in between the sunshine: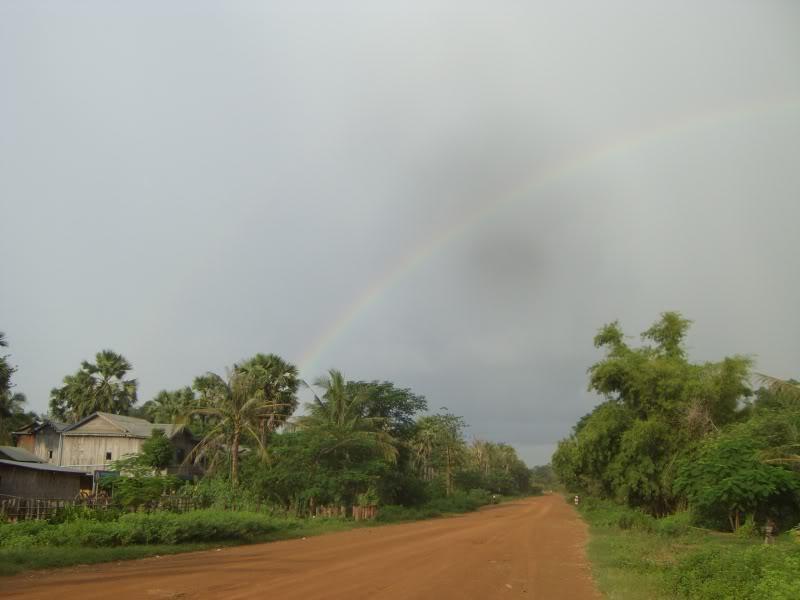 A drink stop little bit before we were back at the GH: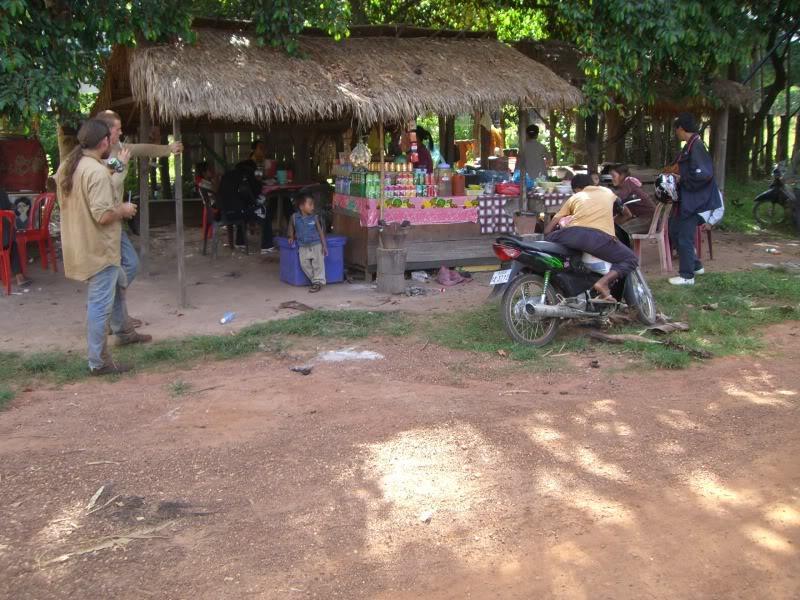 And then when we stopped somewhere to get some fuel just before Tbeng Maenchey there were only two of us, I drove back for a minute or so, and there was Peter, standing next to his bike covered in dirt???? A dozen or so piglets had run out in front of him, and like the kind person he is he tried to stop and went down in the process, according to him he wasn't driving fast but it was enough to hurt his arm and he was in pain.
No pigs got hurt by the way :wink:
We left the bike at a house and Peter drove back with Brecht. Still thinking he was able to drive the next day Peter went to bed early and Brecht and me had enough beers for a good night sleep.
By the time I woke up the next day, Peter had already gone to the hospital in Tbeng Meanchey, there the doctor told him his arm was broken!! So Brecht came to get their stuff and they were going to Phnom Penh by ambulance. I stayed one more day, went to get the bike we left behind and returned to Phnom Penh the next day in a different way: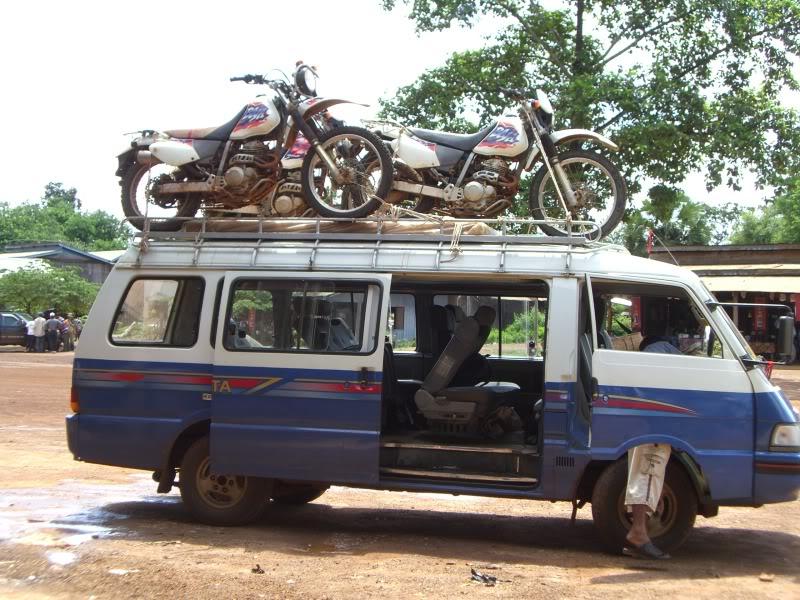 I really have to thank the owners of the guesthouse, they were father, mother and daughter running the place together, for arranging Peter's transport to the hospital and stuff and also for arranging the transport for the bikes, I'm sorry to say I forgot the name of the place, but if you come into Tbeng Meanchey from Kompong Thom its straight ahead after the roundabout until you're almost at the river, its the place next to the karaoke.
So that was the end of the trip, after a day or two in the Phnom Penh hospital Peter flew back to Thailand and from Bangkok back home, it took him a few months but he's fully recovered.
I went back to Pattaya and stayed there for three months before doing another visa run to Mae Sai and of course doing the GT loop again, and that was the last bike trip I did in SEA. After six more months I came back home to work and did two more trips to Pattaya in the last year.
I'm coming back to SEA after Songkran, and I'll be touring Thailand, but if there's someone that would like to go explore Cambodia with me let me know, because I would love to do a trip like that again.
Regards, Koen