Administrator
Staff member
Jan 16, 2003
12,343
2,729
113
67
Art of Salt Festival 2017
0 March 2017 – 12 March 2017 all-day
Location: KMs 41, Sor Sor 2021 Road, Bang Kaew Village, Ban Laem district, Phetchaburi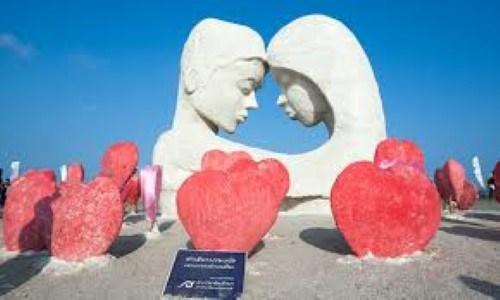 The Sor Sor 2021 Roa d, at KM 41, in Ban Laem district of Phetburi province is recognised as the largest production of salt in Thailand, so it is named as the Salt Road. To praise its being the important salt production of the country, the Art of Salt Festival is organised annually.
Now in its 5th year, the Festival features various creative salt sculptures, along with booths selling seafood, local products, and souvenirs from Phetchaburi province. There are plenty of creative activities; such as, demonstration of salt art making, art workshops, games and entertainment. Visitors are also recommended to drop by at the Ban Laem Salt Museum to see interesting history and background of this largest salt production in Thailand.
The Salt Road is easy to find. From Bangkok, you can either take Rama II – Samut Songkram KM 72, then turn left onto Klong Khon along the scenic route of Bang Ta Boon – Ban Laem – Had Chao Samran – Cha am; Or take Phetkasem Road towards Phetchaburi – Chao Sam Ran Beach, then turn left to Sor Sor 2021 Road along Chao Sam Ran Beach – Ban Laem.
More info:TAT Phetchaburi Office
+ 66 (0) 3247 1005 – 6