There's a further site around 35 kms south of Chau Doc which merits its own place on this trip report. The small & isolated, indeed quite charming village of Ba Chuc bears witness to twelve days in April, 1978 when the Khmer Rouge crossed into Vietnam from Cambodia slaughtering, even torturing many to death, the population of the village. 3157 villages would die that die; only two villagers are known to have survived the massacre.
A memorial lies in the Chua Phi Lai complex, a common tomb housing the skulls & bones of over 1100 of the victims. Men, women & children irrespective of age were ruthlessly murdered. Babies were taken by one leg then hurled against a wall to smash their skulls, woman were tortured to death by the insertion of bamboo sticks up their vaginas.........
Sickingly, this story of total human degredation & barbery was captured on film & many of the photographs taken are on display near the memorial. Some are reproduced below; you'll need a strong stomach. I'll let the photos do the talking.
The Memorial - skulls & bones are arranged according to age & gender: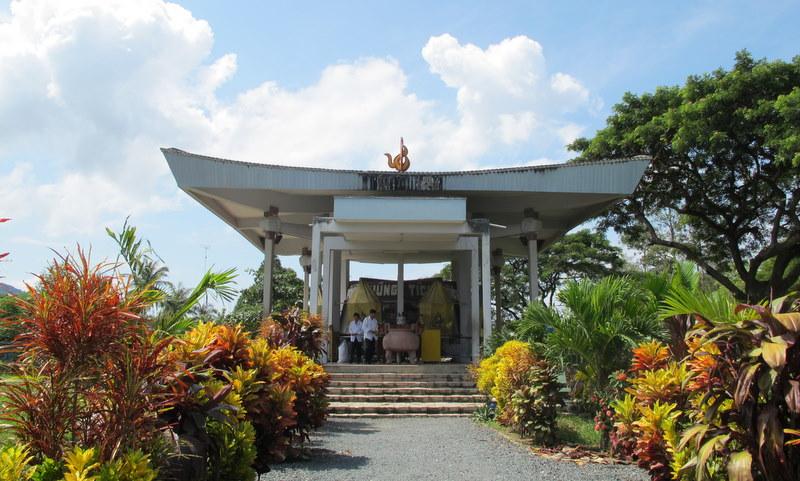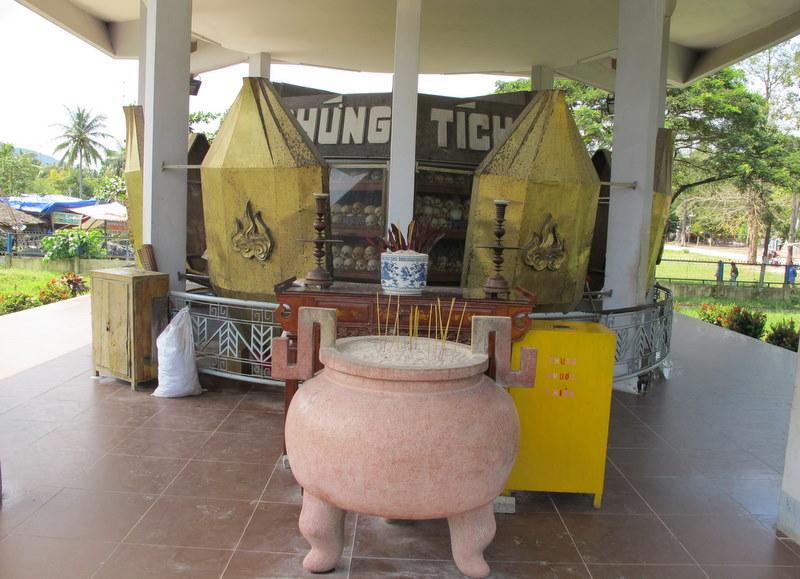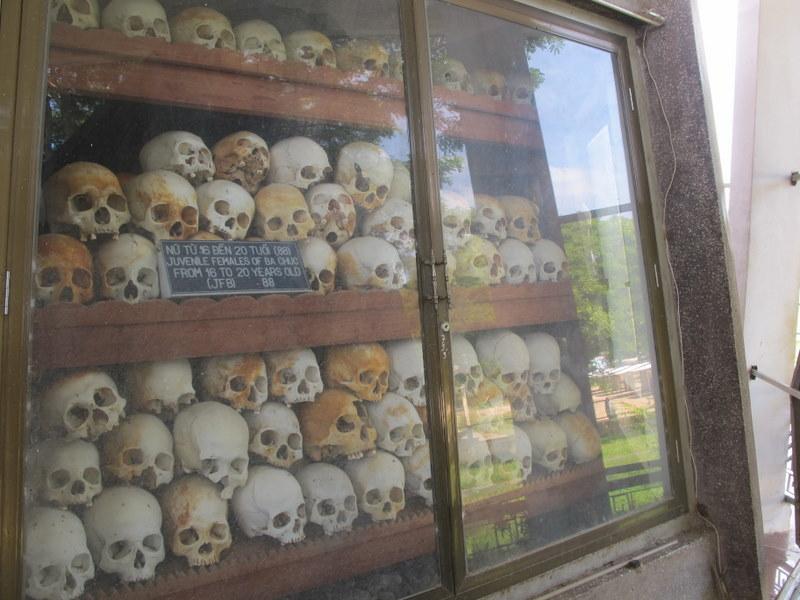 T
he temple at which, cowering against the walls, nuns were slaughtered (photo 2) & where 40 believers sheltered beneath the altar via the access at the lower left believing their faith would save them (photo 3) - they were killed by hand-granade: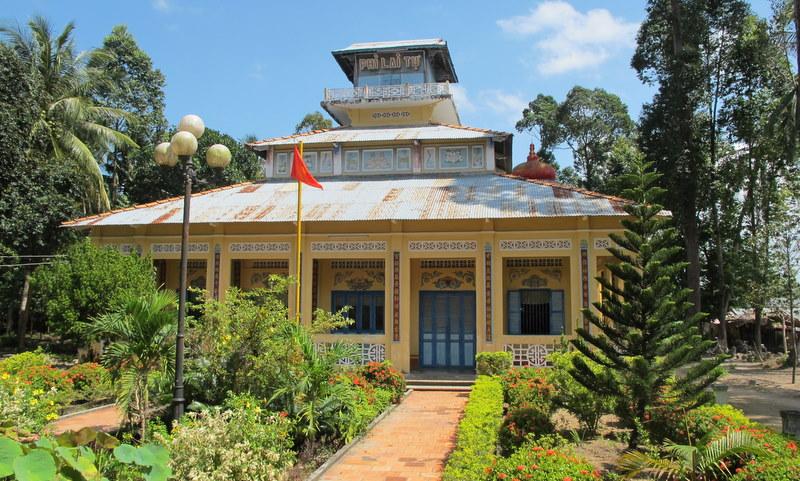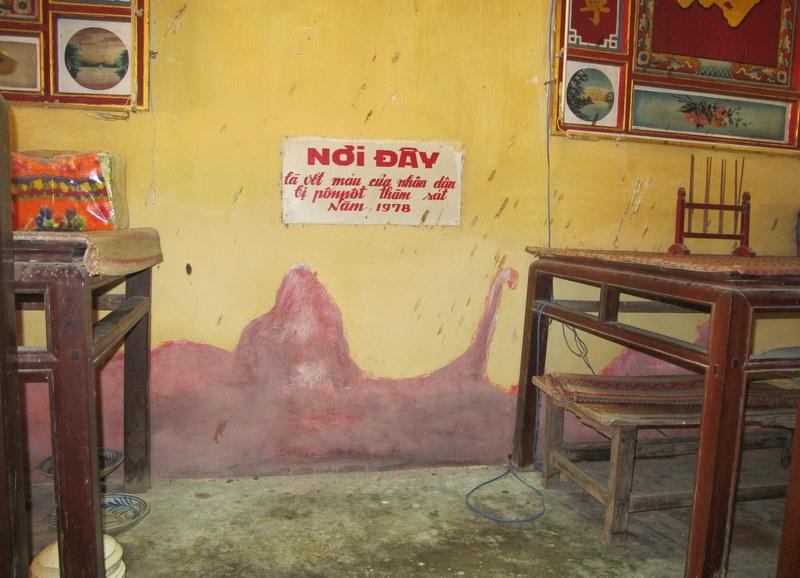 A shot of part of the wall showing shocking photos of the crimes permitted in April, 1978: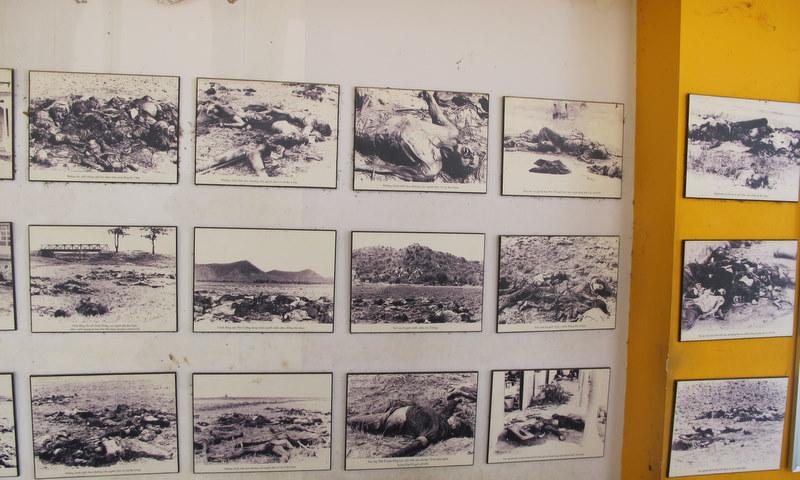 I am still deeply moved by what I saw.